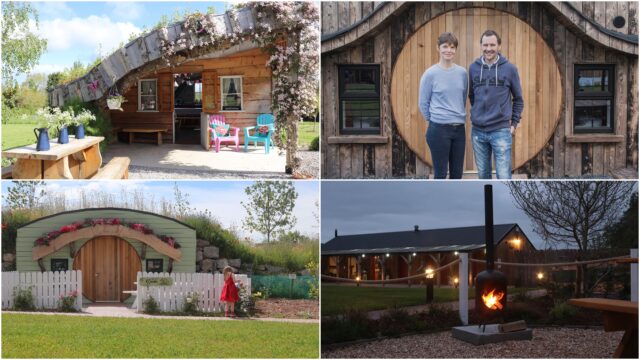 Laois Chamber CEO Caroline Hoffman caught up with Kyra Fingleton, Managing Director of Glamping Under the Stars, located in Cullenagh, near Portlaoise.
---
Tell us a bit about Glamping Under the Stars and how did you come up with the idea?
Glamping Under The Stars offers a magical glamping experience for families and groups. Set in beautifully landscaped grounds, we now have two very special boutique glampsites for guests to choose from: Mountain Glampsite – our 'hobbit village', and Meadow Glampsite – for classic glamping.
Since we first opened in May 2016, we have won several hospitality awards, been featured on national TV, press & radio, and welcomed guests from all over Ireland and abroad.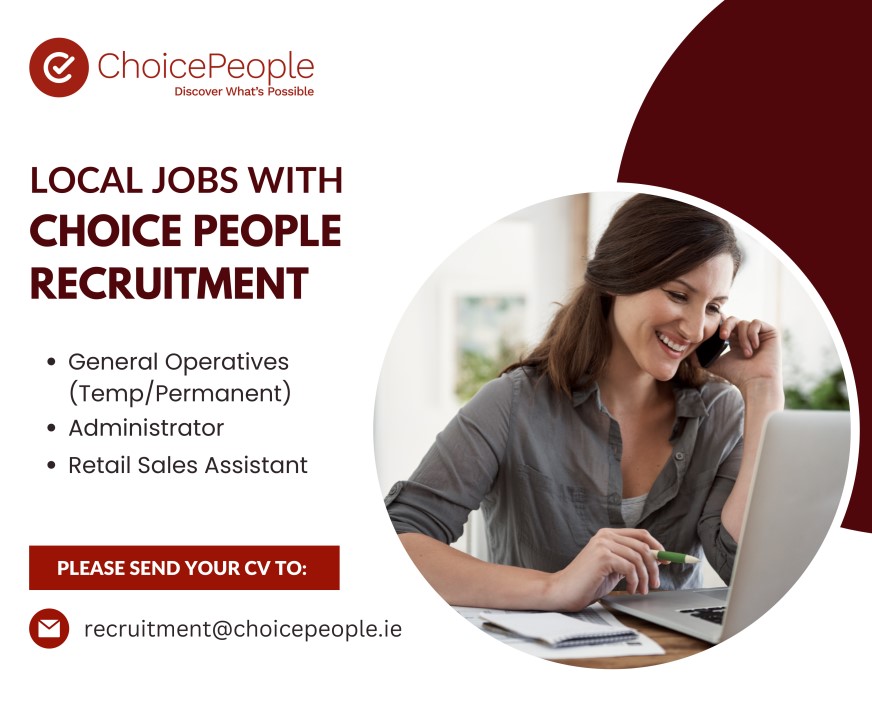 The idea for Glamping Under the Stars came about quite unexpectedly.
Having taken time out to care for my three young children I was ready to return to the workforce, but not keen to commute and leave my kids in full time childcare. We had been chatting with friends who had tried to book a glamping trip and the idea to set up a glamping business flowed from there.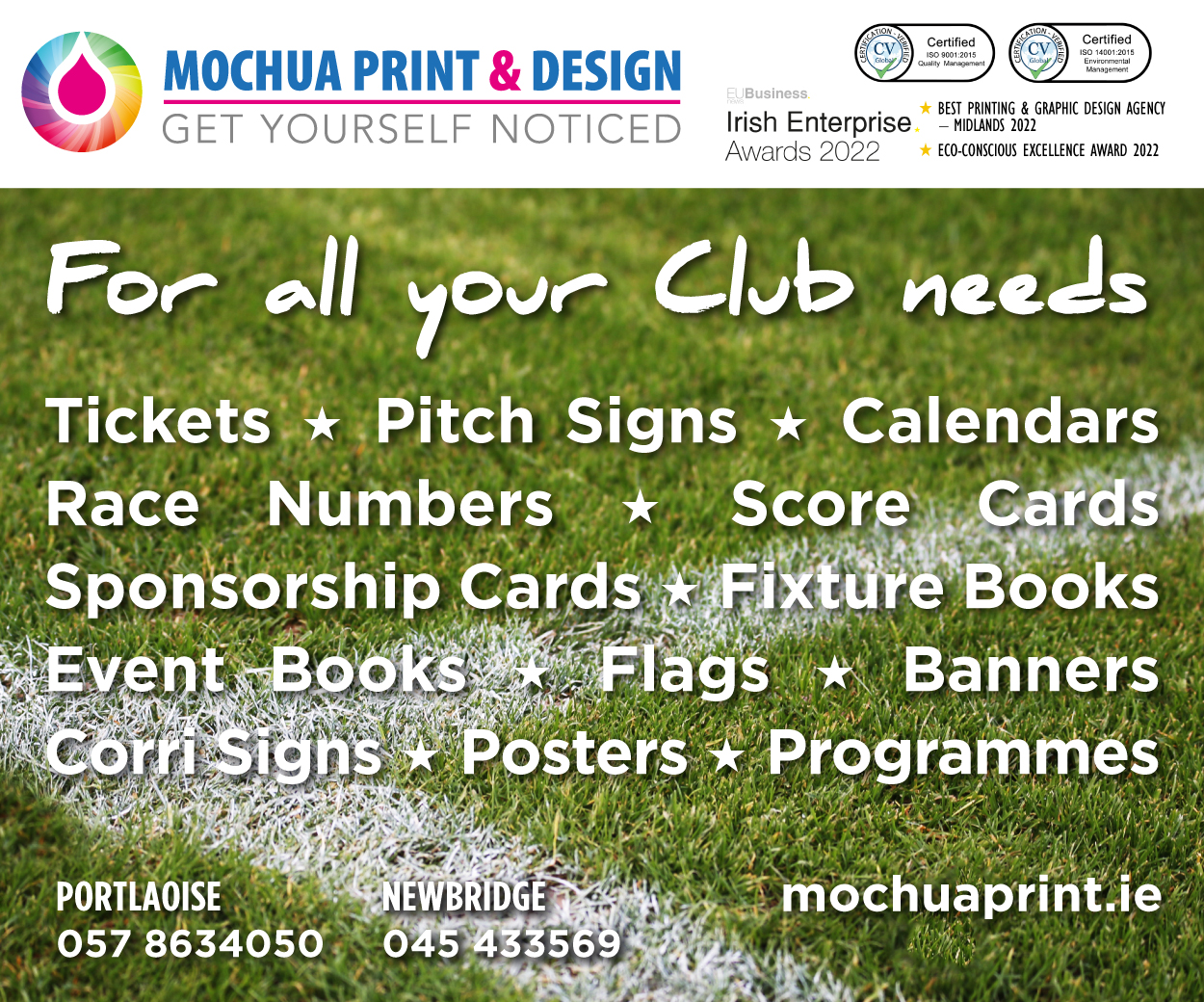 Fortunately, my husband, Barry, is a talented builder and carpenter, and I have a background in PR, Advertising & Marketing, so we felt that between us  we had the skills to create a glamping business.
Friends were initially sceptical about the viability of a hospitality business in Laois, but I'm pleased to say that, so far at least, their concerns turned out to be unfounded!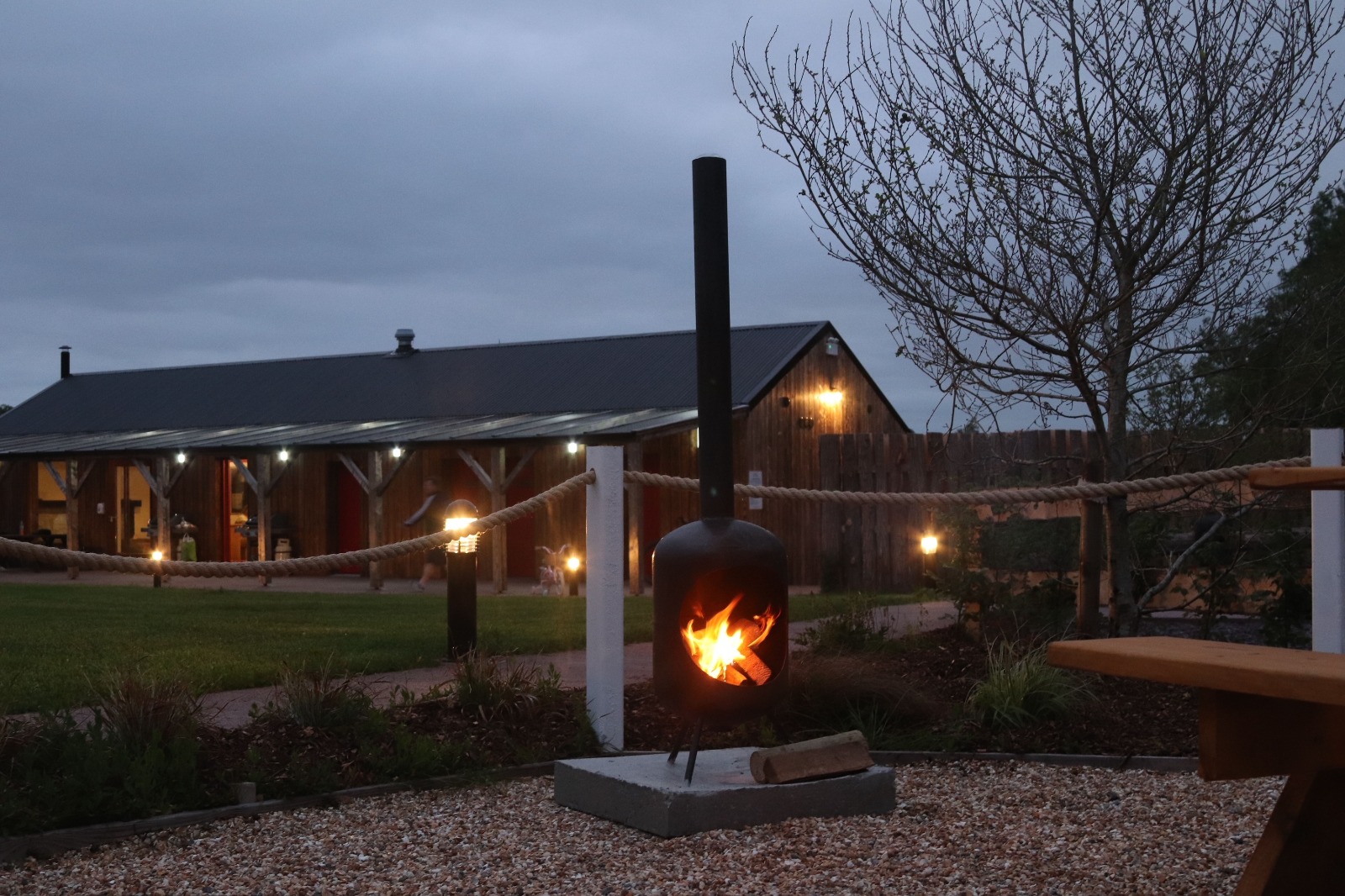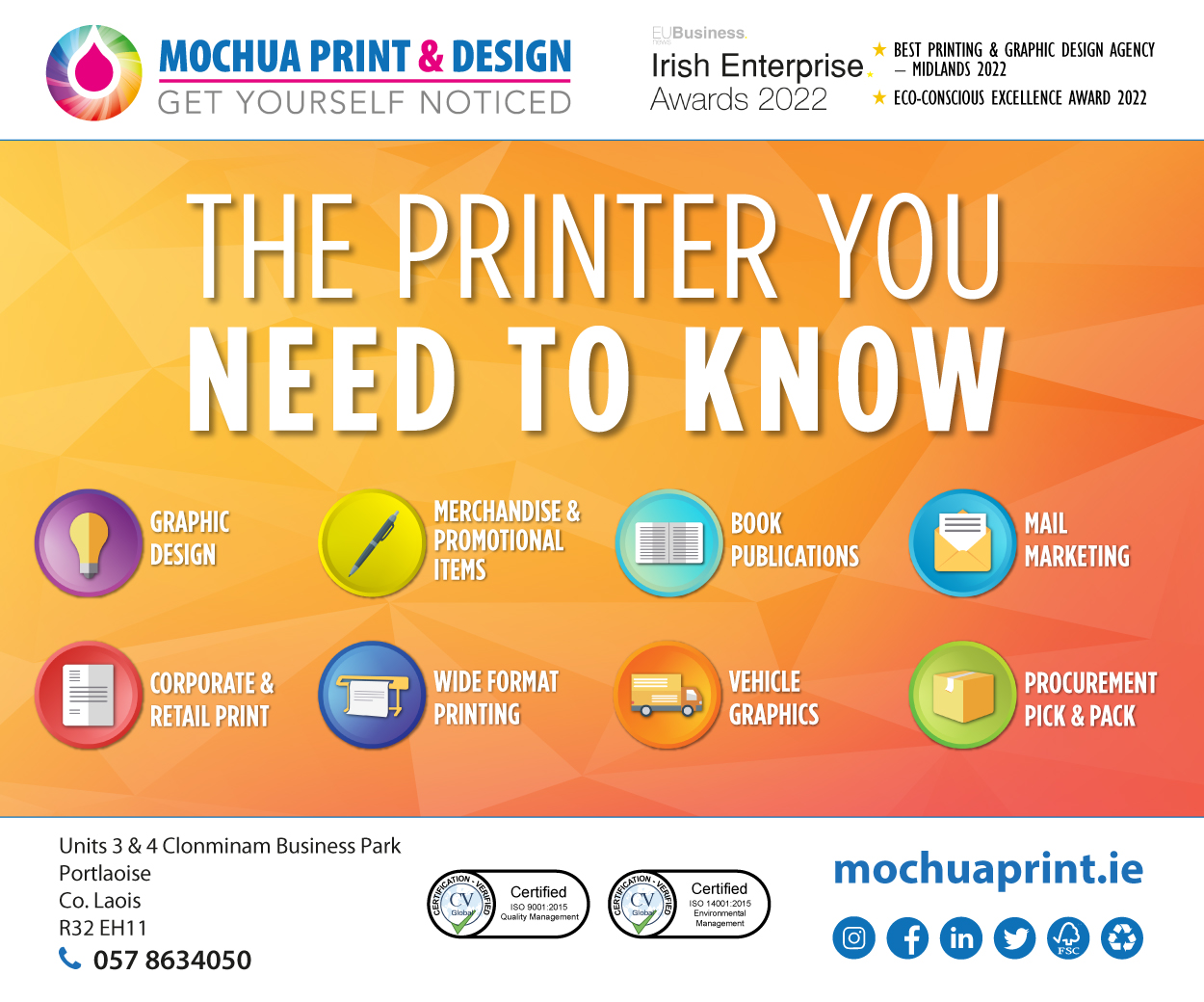 What is different and compelling about what you offer?
What we offer, really, is a little bit of magic.  Glamping is escapism. It's fantasy. It's an experience. And it's fun.
Families come to create memories with their kids – toasting marshmallows and telling stories around the campfire, exploring the woods and the wildflower meadows, and of course, the novelty of sleeping under canvas, or in a quirky little grass roofed house that's come straight out of a fairy tale.
It's also a chance to get a bit closer to nature and to each other – to ditch the screens for a couple of days and do something different.
Adult groups love it because it's fun! We have hosted hundreds of hen parties and birthday parties since we opened almost six years ago, and I still get a thrill when I hear groups arriving for a party – they are so excited and delighted to be arriving into this magical place that we have created.
We insist that adult groups book out one of our glampsites in full for a private party, (mainly so that our family guests are not disturbed by the party goers!), which means that a party group has a whole glampsite to themselves to relax and celebrate. The pretty landscaping and quirky décor is also highly Instagrammable, so I think that helps too!

How has Glamping Under the Stars grown and developed since its establishment?
While we are still small, Glamping Under The Stars has grown far beyond the initial expectations that we had for our business.
We opened what is now our Meadow Glampsite with three bell tents, and a little 'wanderly wagon' style caravan on loan from my brother-in-law.
Over the years, the original site has grown and developed to offer six accommodations (a mix of bell tents, two handcrafted wood lodges, and a luxurious shepherd's hut to replace the caravan).
There is also a kitchen/dining cabin (our 'Glamp House'), BBQ deck, campfire area, and two acres of managed wildflower meadow.
Since the pandemic, we have also added private bathrooms for each accommodation, as well as picnic benches and outdoor chiminea stoves to facilitate socially distanced dining and marshmallow toasting!
Most excitingly, in June 2021, we opened a second glampsite at our location – our Mountain Glampsite hobbit village.
With six super quirky, super luxurious 'hobbit houses' – grass-roofed structures built into the earth, and forming part of the landscape.
Each one is beautifully decorated with its own unique theme – and, fittingly, the themes are based around holidays, relaxation, fairy tales and escapism too.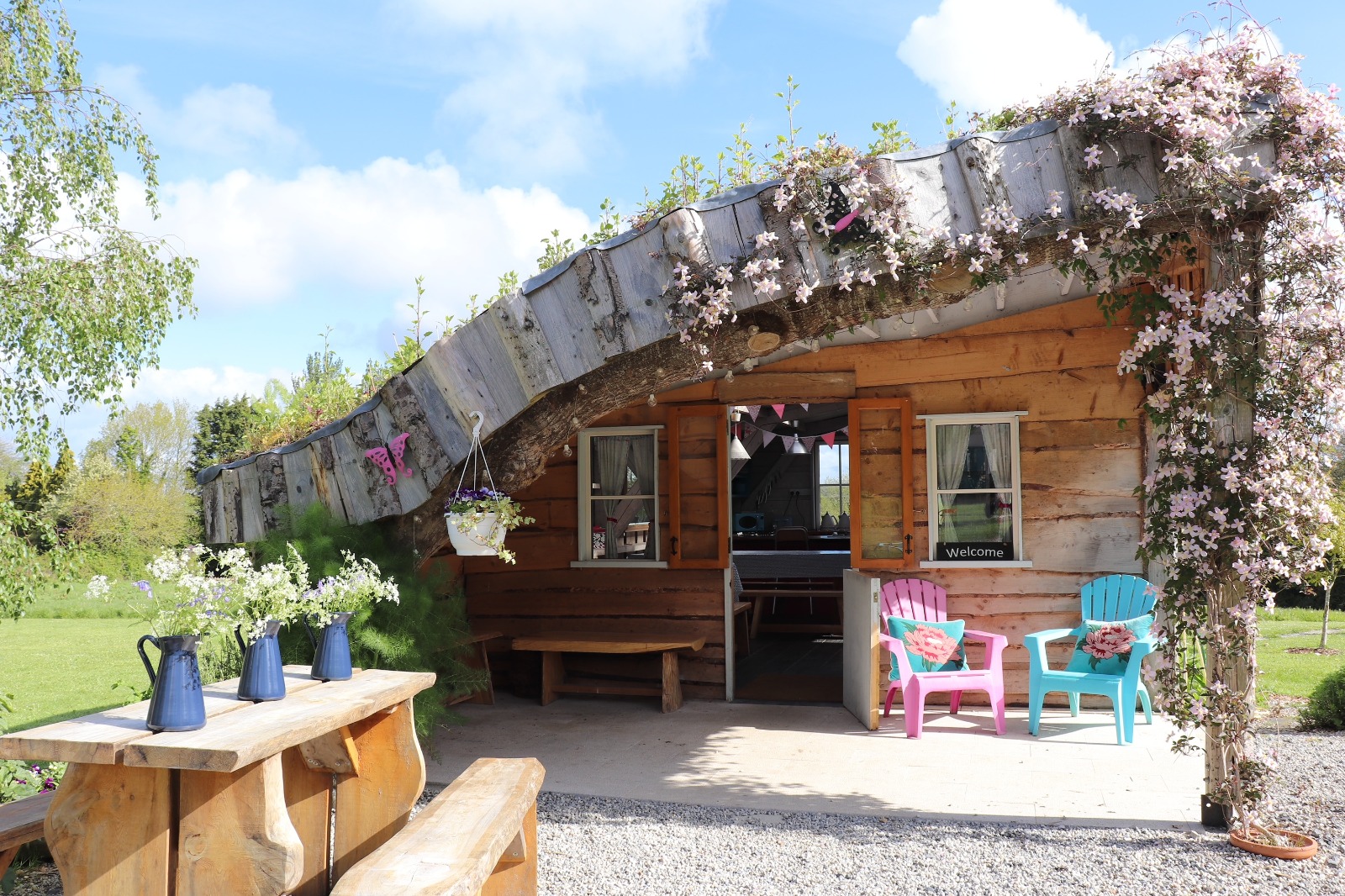 Can you highlight some recent key achievements/news at your business?
Opening the Mountain glampsite has been our number one achievement over the past year.
After three years of dreaming, planning, and building, to share it with our guests has been a fantastic experience.
It really is a completely unique place within Ireland. We are extremely proud of it and delighted with how well it has been received.
We finally opened when restrictions lifted in June 2021 and it was booked out all through the summer. Better still, many guests rebooked for 2022 before they left!
Glamping Under The Stars was also chosen as one of The Irish Independent's 'Indo Fab 50' Top Places To Stay in Ireland 2021.
Only the very best hospitality businesses are chosen for the list each year, so to get that recognition was a major boost for our business.
We're also very proud to have created large swathes of wildlife habitat at our business – we currently have two wildflower meadow areas, green roofs, plantations of native Irish trees and a large biodiversity pond.
When it comes to going green within a business, there is always more to do, but it feels great to help our guests get closer to nature, as well as supporting biodiversity through our business.
I would also count surviving the pandemic as an achievement! We have had to make changes and adaptations to protect both staff & guests, and ensure we meet the terms of Failte Ireland's Covid Safety Charter.
And we've definitely had one or two sleepless nights over the past couple of years through all the lockdowns and so on.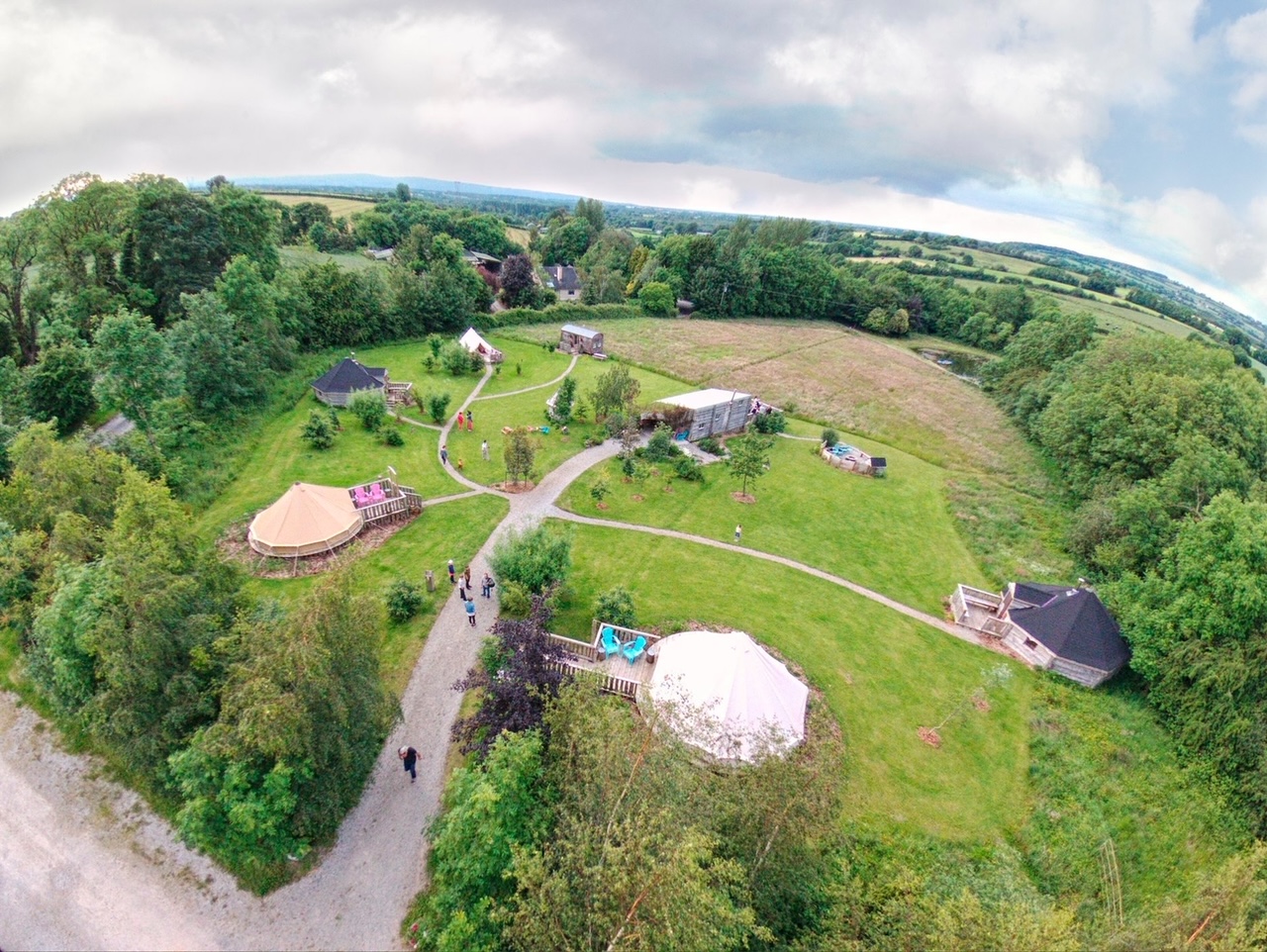 For any business considering locating in Laois, what would you say are the best things about being located here?
Three reasons spring to mind:
One of the key benefits for a business in Laois has to be its central location in the country.
Just an hour from Dublin, and we often have groups staying with us whose members have agreed to 'meet in the middle'. I'd say that a centralised location is an asset for a lot of businesses.
For us, and indeed any tourism business, I'd say the stunning scenery and built history of Laois is really valuable too.
Laois is often under-estimated as a tourist destination, but actually, we are blessed with access to incredible places like the Slieve Bloom Mountains, Emo Court and Parklands, Rock of Dunamase, the Boardwalk over the bog in Abbeyleix.
All these places are stunning, but generally unfettered by crowds and free to visit. Anywhere else you'd be fleeced for car parking and jostling for a good view!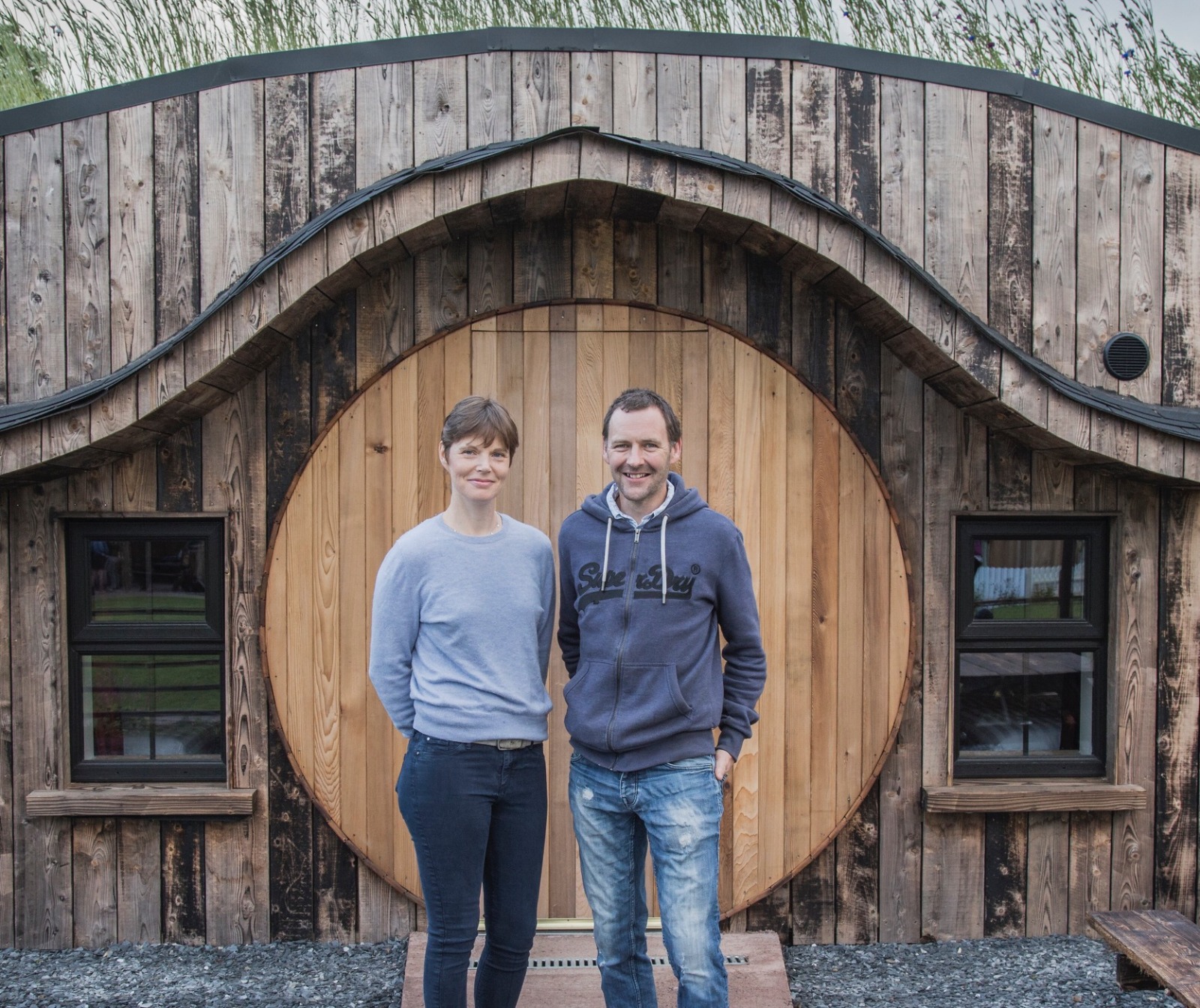 The people. Friendly, hardworking and supportive. That's been our overwhelming experience. From the people involved in the business and tourism communities – such as Laois Chamber and Laois Tourism – to the man in the street.
People here have been supportive and enthusiastic about new businesses opening up and the developments that are happening across the county.
Right now there's a lot happening in spite of the pandemic. From small shops and restaurants popping up in Portlaoise and Abbeyleix, to the visitor centre in Ballykilcavan Brewery and the Solas Garden Centre in Portarlington.
There's also a great ethos of collaboration between businesses – especially among tourism businesses and activity providers in Laois.
Where would you like to be in 5 years' time with Glamping Under the Stars?
In five years' time I would like to get to a point where the 'Glamping Under The Stars' brand is synonymous with glamping in Ireland.
That it's a destination in and of itself. I'd like to be one of those businesses that is so good it's always booked out a year in advance, and people know they have to book ahead to have the chance to stay there. It's something to aim for, anyway!
Visit www.glampingunderthestars.ie
---
Recent News
106 new jobs were created across Laois in 2021 by 138 small businesses supported by the Local Enterprise Office (LEO). LEO supported companies created 7,440 jobs around the country in 2021, with 85% of these jobs outside of Dublin
Chambers Ireland welcomes easing of restrictions –  read their comments here.  
Congrats: Congratulations to Laois Chamber members Bloom HQ, Portland Grooming, and RCM Services in the recent EU Business News Irish Enterprise Awards 2022.
Bloom HQ were awarded 'Best Co-Working Space Provider – Leinster', Portland Grooming were awarded 'Barber Shop of the Year – County Laois', and RCM Services were awarded 'Best SME Bookkeeping & Admin Service – Midlands'.
Public Consultation on the EU Just Transition Fund: A second online workshop will take place on Tuesday 25th January (6.30pm to 8.30pm) that will allow for more in-depth discussions on your priorities for the EU Just Transition Fund. Register here – https://us02web.zoom.us/meeting/register/tZcocuyhrDsjGNwAieRT44CQMoaiv-d0-hG4
---
Business Supports
Active Fáilte Ireland funding schemes
Tourism Business Continuity Programme 2022: The Tourism Business Continuity Programme is designed to support strategic tourism businesses survive through the pandemic and be there to help drive the recovery of tourism.
Conference financial support schemes: If you are bringing an international conference to Ireland, our dedicated Meet In Ireland team will assist you with your bid.
Visit https://www.failteireland.ie/Identify-Available-Funding.aspx for more information.
Access2Markets: Exporting from the EU? Importing into the EU? Check out Access2Markets and find all you  need to know: https://trade.ec.europa.eu/access-to-markets/en/home
Enterprise Ireland Level Project: The Enterprise Ireland Level Project has been designed to help businesses achieve gender balance in senior leadership teams. Create a practical bespoke Action Plan by choosing up to six themes and related actions to improve representation in your business. Visit https://levelproject.ie for more information.
What's Coming Up?
---
The Laois Today Business Briefing is brought to you in association with Laois Chamber. Interested in joining Laois Chamber? Visit www.laoischamber.ie or e-mail info@laoischamber.ie .