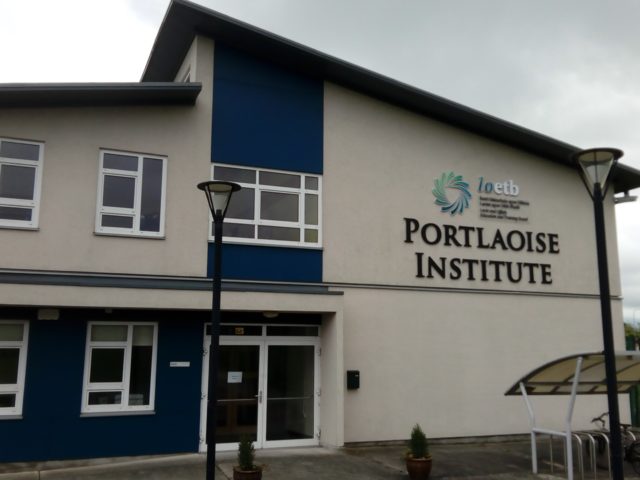 At Portlaoise Institute there is a huge Variety of QQI Level 5 courses available this September. 
All our courses are outlined on our new updated website www.portlaoiseinstitute.ie  along with modules, progression options and contact details of each course coordinator who are available and happy to answer any queries you may have. Interested students can apply through our website.  
All courses are one-year full-time courses, running from September until May. We provide a unique further education environment for all our students – both younger students just after completing their Leaving Certificate and also for more mature students returning to education.
Students who complete a Further Education course with us can gain direct employment or use their course as an alternative route into Third Level college courses by meeting the QQI/FET entry requirements.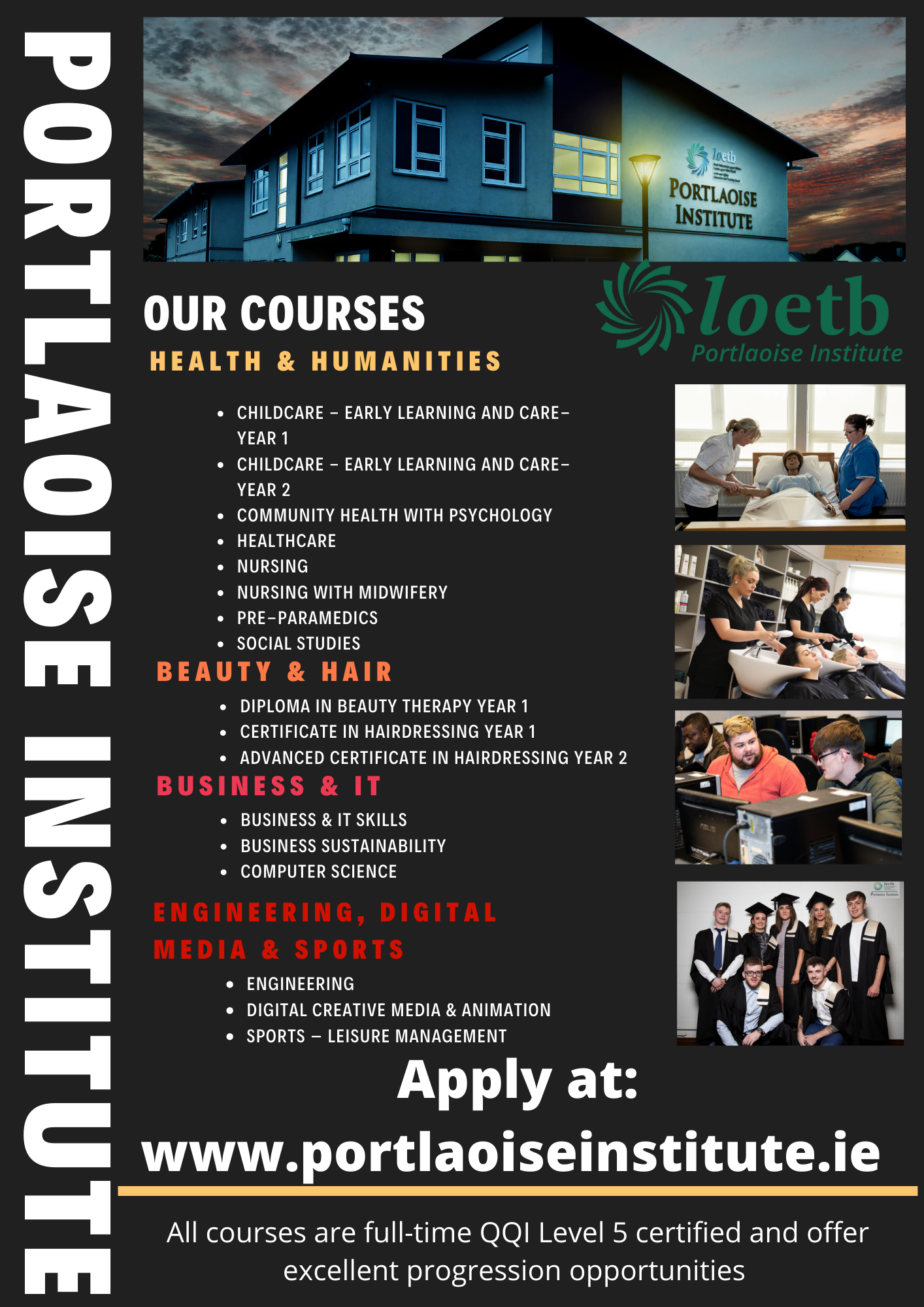 "At Portlaoise Institute we believe that students who complete one of our courses, as a young school leaver or as a more mature student, are more resilient, more informed and with a greater knowledge of future options and career opportunities," says Deputy Principal Keith McClearn. 
"This ultimately results in college completion rates far higher for Portlaoise Institute graduates than students who go directly to Higher Education/University after doing the Leaving Certificate." 
Furthermore, students who are approved for the SUSI grant, will continue to receive the grant if they progress to Higher education. All in all, the benefits to doing a PLC course at Portlaoise Institute are compelling.
It's a winner for younger students and their parents/guardians who can be more assured about Higher Education choices and be confident that a major financial investment in their son/daughter will result in the completion of their chosen career path.
It's also a number one choice for more mature students who are nurtured into a supportive learning environment which ultimately leads to more confident, self-directed learners.
All students at Portlaoise Institute receive ongoing career guidance support enabling them to make a more informed career/educational decision.
Lastly if you choose Portlaoise Institute this year you will be challenged and encouraged and will have the opportunity not just to discern what your talents are but also to use those talents and develop them to their optimum.
We offer you a team of top class committed, dedicated teachers whose prime concern is to help you achieve your dreams, and achieve them you will.
Remember if you are interested in any of the great courses at Portlaoise Institute you can apply by clicking on the "Apply Now" button on our website.