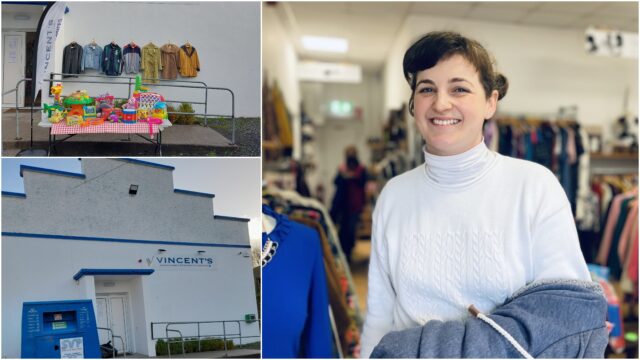 With St Vincent de Paul recently moving into a new home in Mountrath, we chat to local manager Abigayle Noyce. 
Why did you choose Vincent's?
"St Vincent de Paul are on the ground in the majority of Irish towns, providing assistance to those who request it.
"At Vincent's we are directly affiliated with SVP with 100% net profits going back into the local community. Vincent's are providing the community with a low-cost, sustainable shopping alternative, in towns where many people find it hard to travel to larger shopping destinations.
"It's truly important for lower income earners to be able to buy clothing for €2 or €3, and even better if that clothing is having a second or third life with a new owner.
"For me personally, it's the browsing experience in a charity shop that keeps me interested in finding a unique piece to treasure."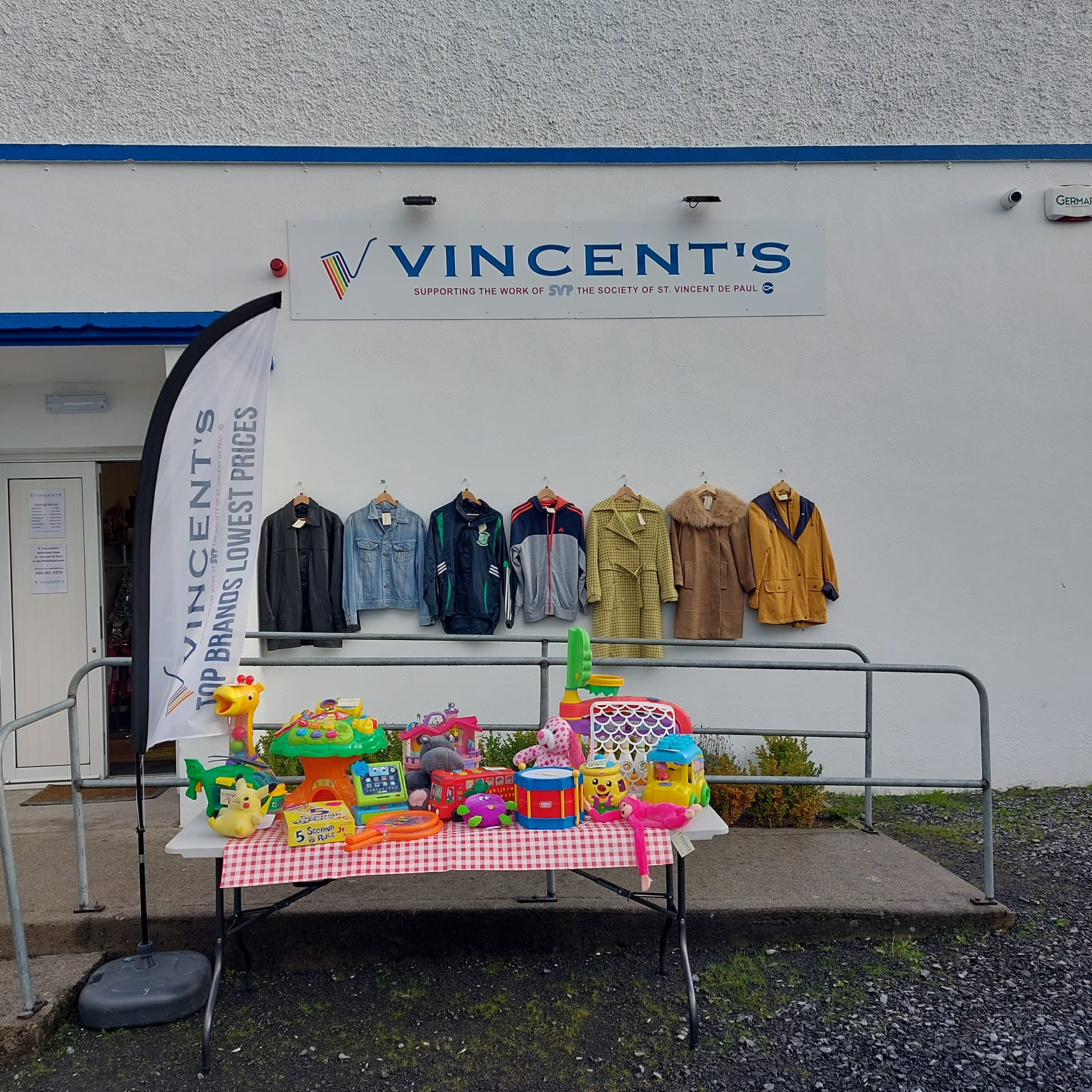 What do you do day-to-day in Vincent's Mountrath?
"We receive donations on a daily basis, that we have to sort, steam and price accordingly. If clothing isn't in perfect condition, we are lucky to have the support of our wider Vincent's network who co-ordinate recycling and re-circulation with other stores in our region.
"We are consistently reorganising rails, posting choice items on social media to show our wares and reducing items to make room for incoming donations. It's a busy shop day, always offering the customer a chance to try on a garment after welcoming them to our new premises.
"The staff here are amazing, especially our two fabulous Annette's who know the shop from top to bottom. We are currently recruiting new volunteers, we have Open Days coming on the 4th and 5th March with tea, coffee and a tour of the sorting space aswell as any questions answered. We would be delighted to meet you.
"We relocated in Autumn in 2021 to our new home at the Macra Hall and we would like to welcome you to browse in store the next time you are passing Mountrath!
"Our large carpark facilitates easy access, with a wheelchair ramp up to the front door and a newly installed secure donation box for your convenience.
"We have three rooms for you to browse – ladies and gents fashion is as you enter with prices to suit every budget. Home furnishings including curtains, bed linen and tablecloths are tucked neatly beside a bookcase with our top literary picks.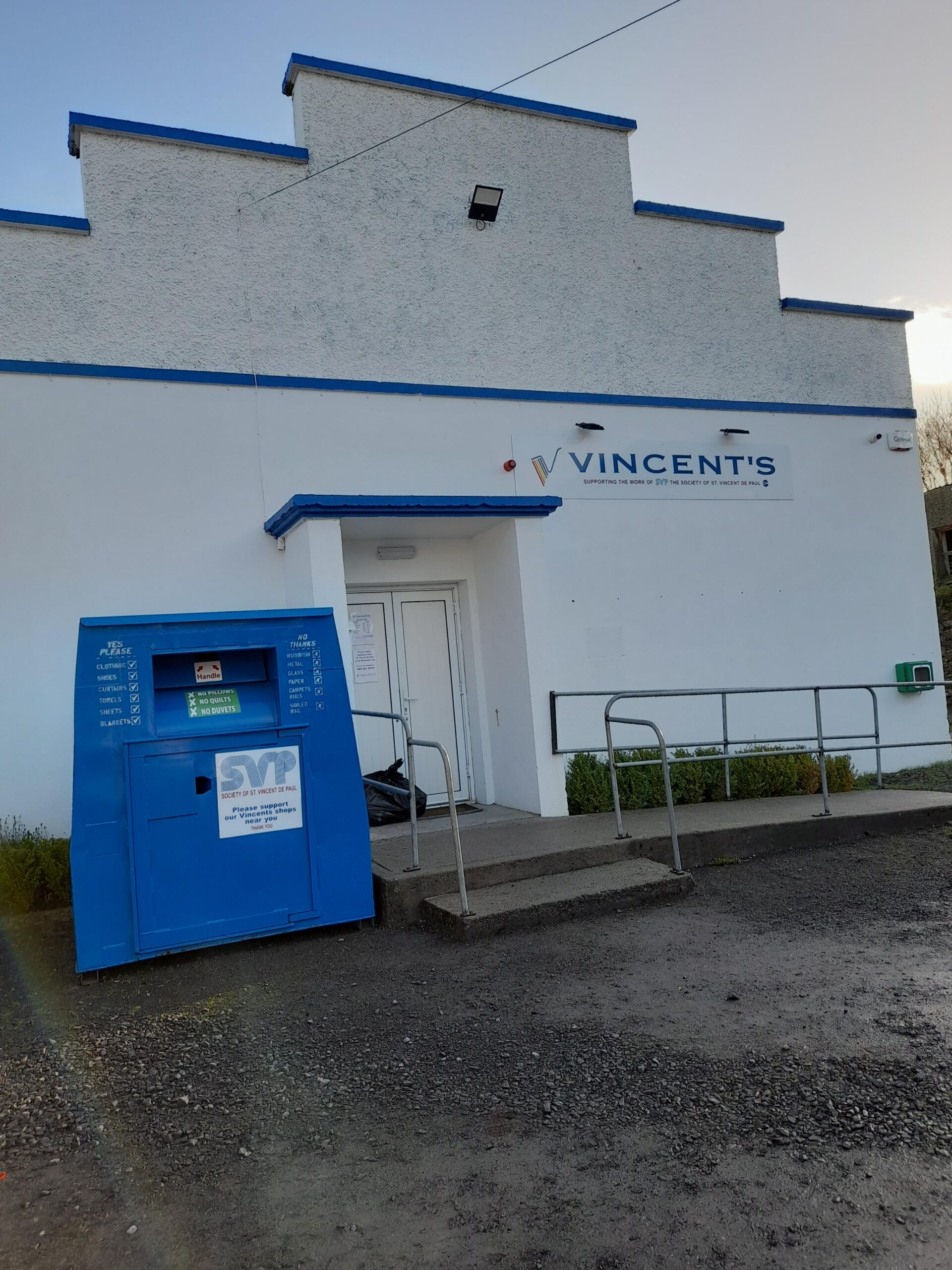 "We have a range of CDs and DVD's to entice you further towards our bric-a-brac and Children's department, with shoes, toys, books and fashion for all ages arranged sequentially.
"We are a conference-led shop with 100% of our net profits going back into supporting needy and less fortunate families and individuals in the Mountrath, Camross and Ballyfin areas.
"These people may be experiencing difficulty paying energy bills or education fees, and they are finding it impossible to make ends meet on a daily basis. Our confidential phone line is monitored or you can simply write us a letter and post it into the letter box.
"We depend on donations to continue providing assistance in this area, and we are happy to accept most household items that you may be willing to part with.
"Gents, Ladies and Childrens clothes are always greatly appreciated, along with Books, CDs, DVD's, Jewellery, Handbags, Scarves and Accessories, lightly used toys, and small items of furniture.
"If it's inconvenient to call in while we are open, you can avail of our secure Donation Bin in the carpark for textile items only.
"These items are then sorted by our efficient staff, steamed and priced affordably.
"We discount items regularly to ensure there is always something new if you visit on a weekly basis.
We offer a loyalty card scheme in store, after spending €50 you receive €5 off your next purchase.
"Our hours now have been extended to Tuesday-Friday 10am-5pm and Saturday 10am-4pm. We also offer Gift Vouchers to a value of your choice valid for one year from purchase date.
Thanks
"We would like to acknowledge the help from Mountrath Forum and Councillor James Kelly, Mountrath Amalgamated CE Scheme, and the support of many local tradespeople in getting the Macra Hall fitted out as a boutique shopping experience in an iconic building on Mountrath Main Street."
Opening Hours: Tuesday-Friday 10am-5pm, Saturday 10am-4pm.
---
If you would like to advertise on LaoisToday, get in touch with us by calling 057 8670722, 085 7180700 or emailing info@laoistoday.ie
SEE ALSO – Check out the dedicated jobs section on LaoisToday