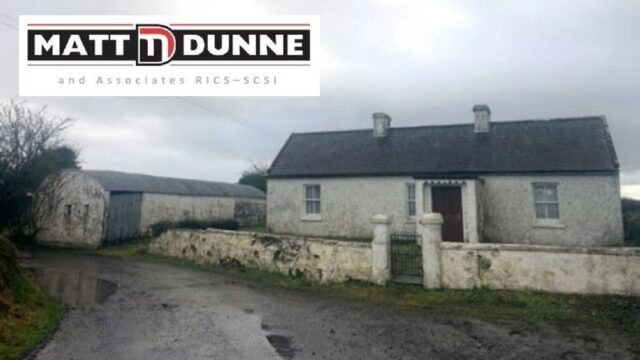 The Auctioneer Matt Dunne has been favoured with instructions by the executors of the Estate of the late John Rafter to sell his farm by Public Auction. 
Located in Coolnacartan, Mountrath, approximately 1 mile from the famous Hollow Church AKA The Sacred Heart.
Mr Rafter from Coolnacartan, Mountrath was a noted "Diviner" in the county. A person who can locate a source of water. 
A well sunk in the wrong place can prove to be extremely expensive as you might have to bore down twice as far compared to the Diviner's choice.
"He was worth his weight in gold," said a neighbour, and they came from far and wide to use his gift. He also loved the stage and starred many times with Raheen Pantomime Group, a great character and is missed dearly. 
Matt has decided that this lovely residential 42 ½ acre holding in this sought-after location should be offered for sale in three lots.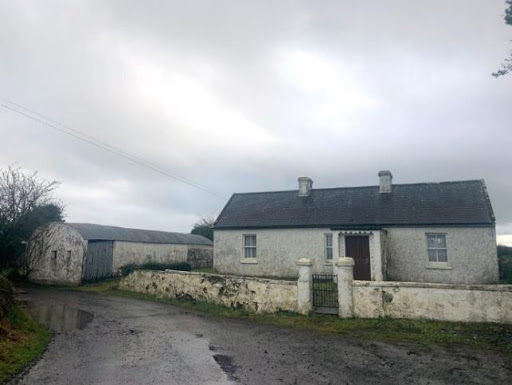 LOT 1: The residence (in need of repair) on 9 acres of good arable land. This is a fantastic opportunity for any city dweller to buy a country house in poor condition and turn into the "house of their dreams", not only that but it comes with 9 acres of good arable land ideal for any Equestrian pursuit. The holding is ideally located c 4 Miles from Junction 17 on the M7 Motorway. Guide price: €160,000.
LOT 2: Beside Lot 1. 7 ¾ acres of good arable land with site potential. Ideal for any venture. Guide price of €65,000 or €8,400 per acre. 
LOT 3: 25 ¾ acres of good arable land with mature hedge's offering great shelter. Access via a private laneway. Guide price €230,000.
LOT 4:  The entire.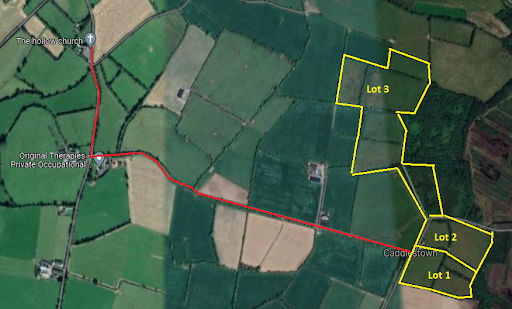 There may be somebody local who wishes to purchase the entire holding and this is their opportunity.
Portlaoise is one of the fastest growing towns in Ireland and it is well served by motorway & train. Ideally located only 5 miles from Portlaoise town and 25 miles from The Curragh.
The Auction will be held on Wednesday 23rd March at 3pm (unless previously sold), in the Maldron Hotel, just off Junction 17 M7, Portlaoise, R32 HKN3. 
All enquiries to Sole Selling Agents Matt Dunne and Associates.