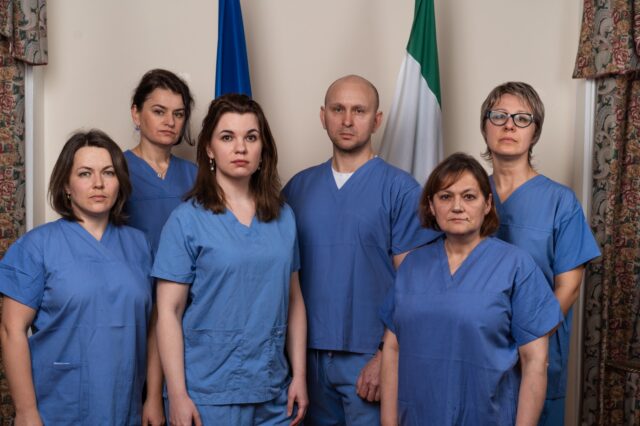 A former Laois-based doctor is involved in a massive humanitarian campaign that has been launched in response to the war in Ukraine.
Kateryna Kachurets, who now works in Dublin, has previously practiced in Kilnacourt Surgery Portarlington, Athy Medical, Portlaoise Hospital and Tullamore Emergency Department.
She has been in Ireland for five and a half years following achieving her degree in Poland.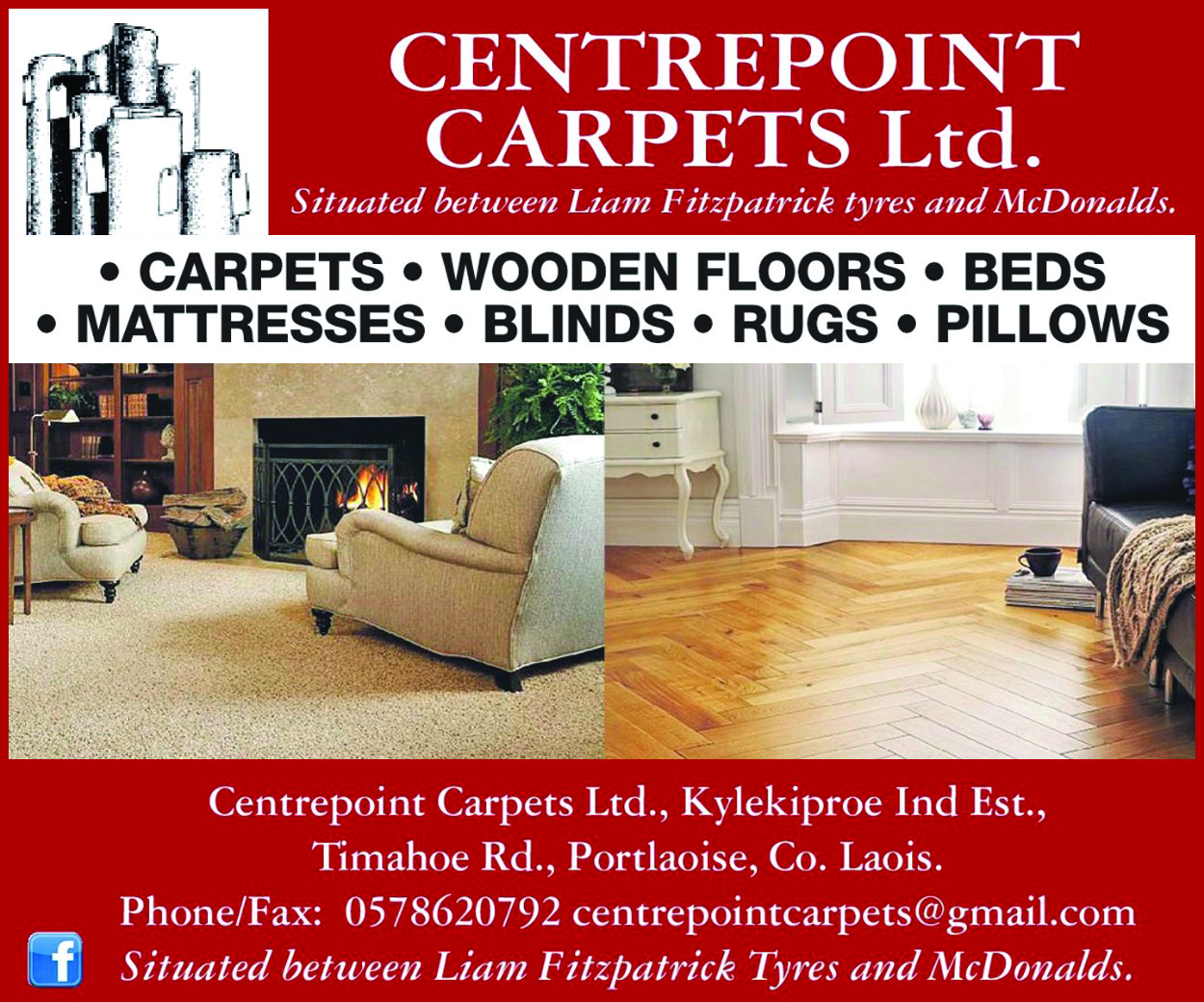 Originally from Ukraine, Dr Kachurets has joined with six other doctors from around Ireland to launch Medical Help Ukraine.
This is an ambitious plan which hopes to raise €1 million that will be used solely to fund the medical needs of the Ukrainian people – not military.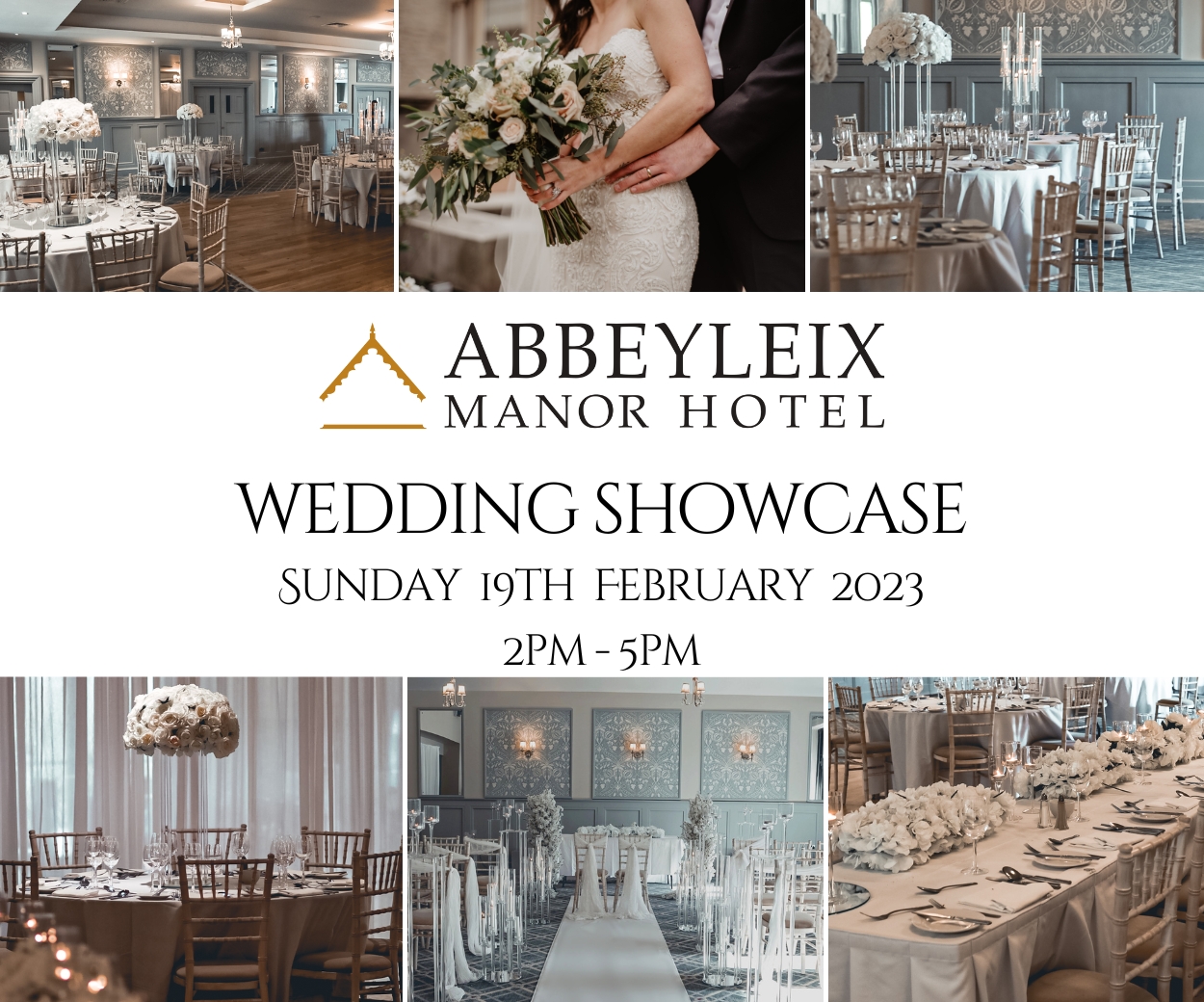 Kateryna explained: "We have created this campaign in desperate appeal for help, on behalf of the many Ukrainians working in healthcare in Ireland.
"As the brutal Russian military invasion of Ukraine has unfolded, so too has a humanitarian crisis throughout the whole of Ukraine.
"Our country is being destroyed, and innocent children and civilians are suffering. Within the few short days of entering Ukraine, the invading Russian army have bombed our hospitals and ambulances.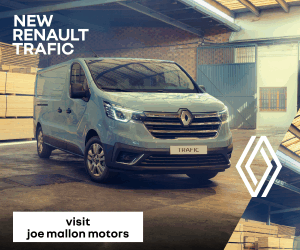 "As a result, a serious lack of basic medical supplies is already very evident in Ukrainian emergency healthcare. We are, therefore, hoping to gather emergency supplies to send to Ukraine.
"We are in contact with several Ukrainian hospitals in the active war zone, who are ready to accept desperately needed emergency supplies.
"We are hoping to receive donations that would be used to purchase medical and surgical supplies and ambulance cars for Ukraine. The Ukrainian Embassy in Ireland is going to facilitate the transportation to Ukraine through the Polish border.
"In the coming days, we will be partnering with a local charity in Ireland to facilitate the management of the funds received via this campaign. Joining efforts will help us provide the best care for people during this crisis.
"Our team has direct communication channels with the hospitals across Ukraine, which will ensure that we provide the most needed supplies during the weeks to come.
"And effective management by the charity will help us get the best value for every donation we receive in a fair and transparent manner."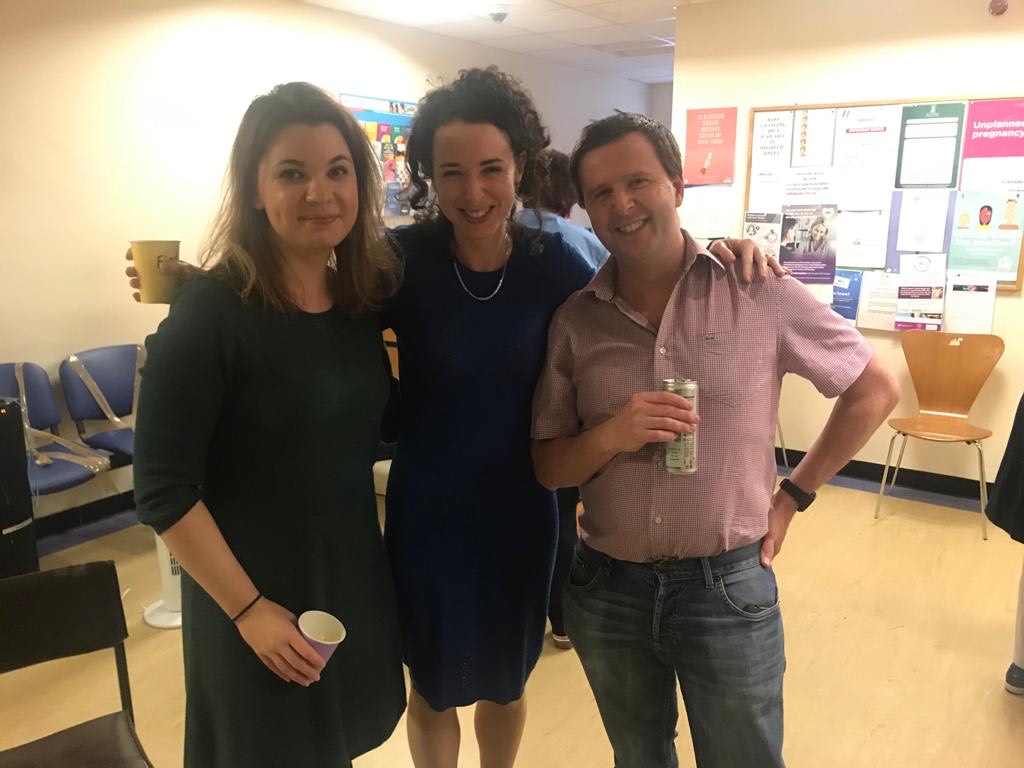 Kateryna has family still in Ukraine – including her mother who is currently in the capital Kyiv.
Kateryna said: "I feel like the last week has been one big blur – a nightmare.
"We are lucky that we can still contact our parents. My husband's parents are still in their homes.
"My mom is in the city centre in Kyiv and whenever the sirens go off, she has to go to the bomb shelter and I can't contact her at those times until the raids are over.
"She is terrified but she doesn't want to leave. She was in a state of shock for the first few days, we were both crying, but since she is accepting the situation that she is in and trying to fight to save our country.
"My husband and another man are leaving tonight. The National Maternity Hospital donated an ambulance and we stocked it full of medical supplies.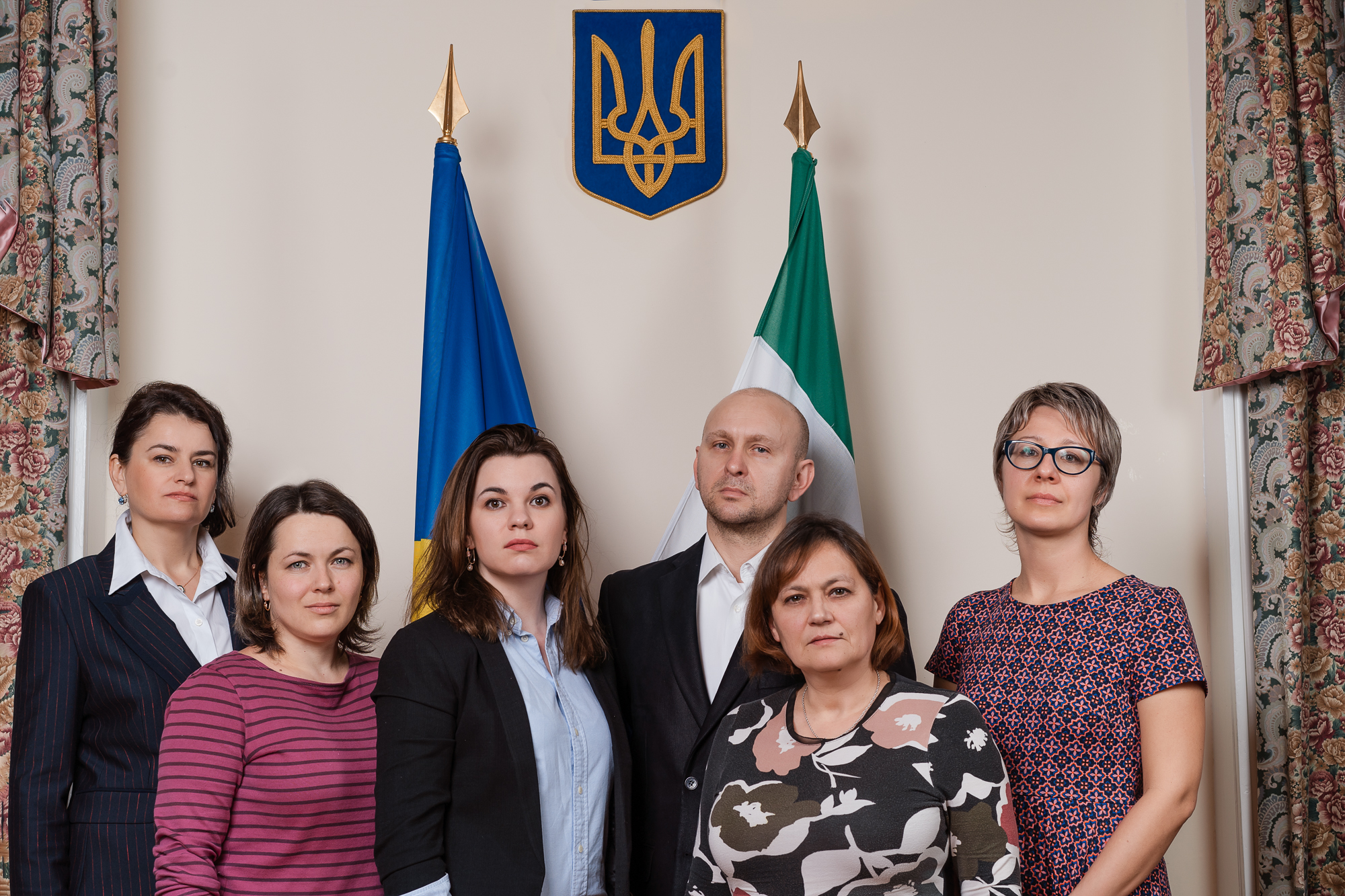 "So he will leave tonight and travel across Europe to the border in Poland to deliver it and then come back to Ireland.
"We received many donations from hospitals and local groups to help fund this endevour.
"We have to defend our country in whatever way that we can. We are a proud nation and those who are there do not want to leave.
"I have been offering my friends and family members to go to Poland, Moldova or Romania and that I would get them from there to Ireland but nobody left.
"Not a single person that I asked would come. They are amazing and I admire their courage.
"I probably would have stayed as well and I was very tempted to go back in the last few days. But I decided that I would probably make more of a difference by staying here and helping raise money."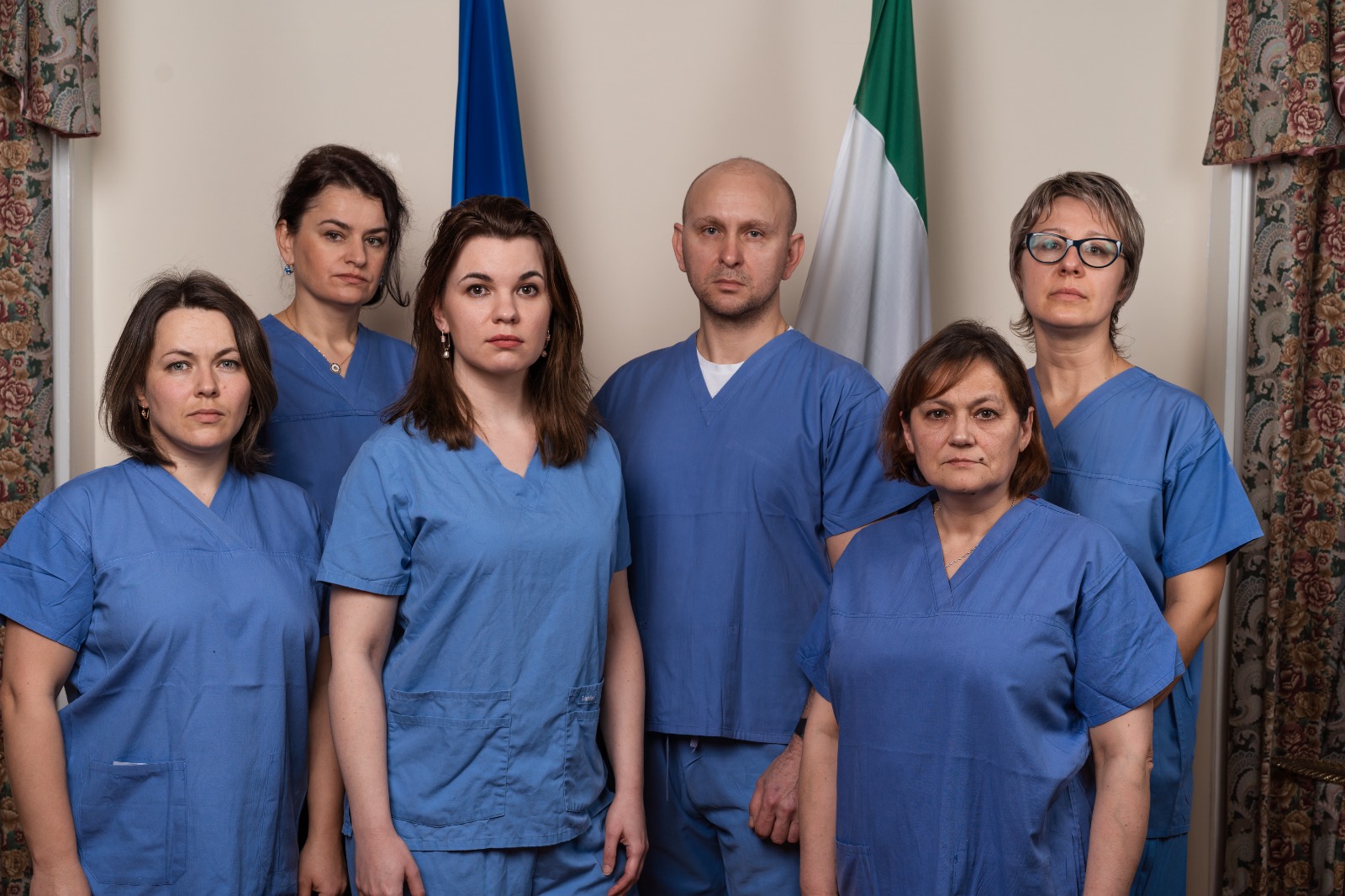 In just a matter of hours, almost €100,000 has been raised and Kateryna says that her group are blown away by the support of the Irish people.
She said: "The people in Portarlington and Laois are incredible and have shown me such support since the war started.
"They care deeply about these things and are willing to show their support with actions as well as words.
"Irish people in general have been amazing and we are blown away with the level of support we have received already.
"Irish people, through their own history, understand better than most the difficulties that can happen with neighbouring countries.
"We, personally and on behalf of all Ukrainian people, cannot express how much any donation, regardless of how big or small, will be appreciated.
"All funds raised will go strictly towards assisting Ukrainian hospitals and medical staff in their efforts to heal those wounded and in support of their families."
Anyone wishing to donate, can do so at the link below:
SEE ALSO – Laois Councillor asks for creation of memorial area for those who lost loved ones to Covid-19