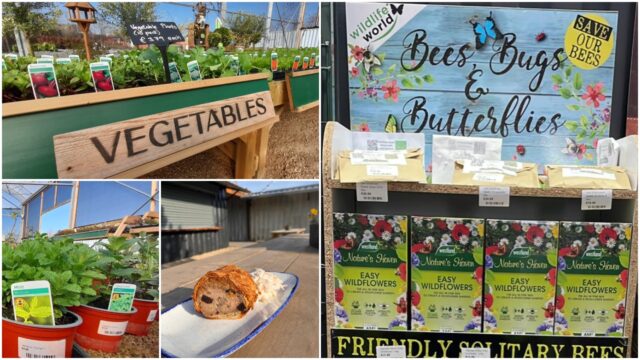 Last week saw record crowds arrive at SOLAS Eco Garden Centre in Portarlington with almost 4,000 people visiting on Saint Patrick's Day.
Co-owner David Maher explains "Our mantra here from day 1 has been 'Build It and they will come' and my goodness did that come true last week!
"It was simply brilliant to be able to showcase SOLAS at is very best in the sunshine.
"It is another step in journey to turn our garden centre not just into a national destination for garden lovers but also into Food, Art and Cultural hub.
"A huge thanks in particular to the staff in the Food Courtyard who worked their socks off for the whole of the bank holiday weekend to keep our customers supplied with gourmet coffee and pizza."

SOLAS – Shop
SOLAS has a range of bee friendly products in stock. Why not start your own wildflower meadow, with our locally sourced & native Irish Wildflower seeds.
By mid – summer your garden will be buzzing with bee activity. We also sell a huge range of organic & natural pest control & feeds that are bee safe: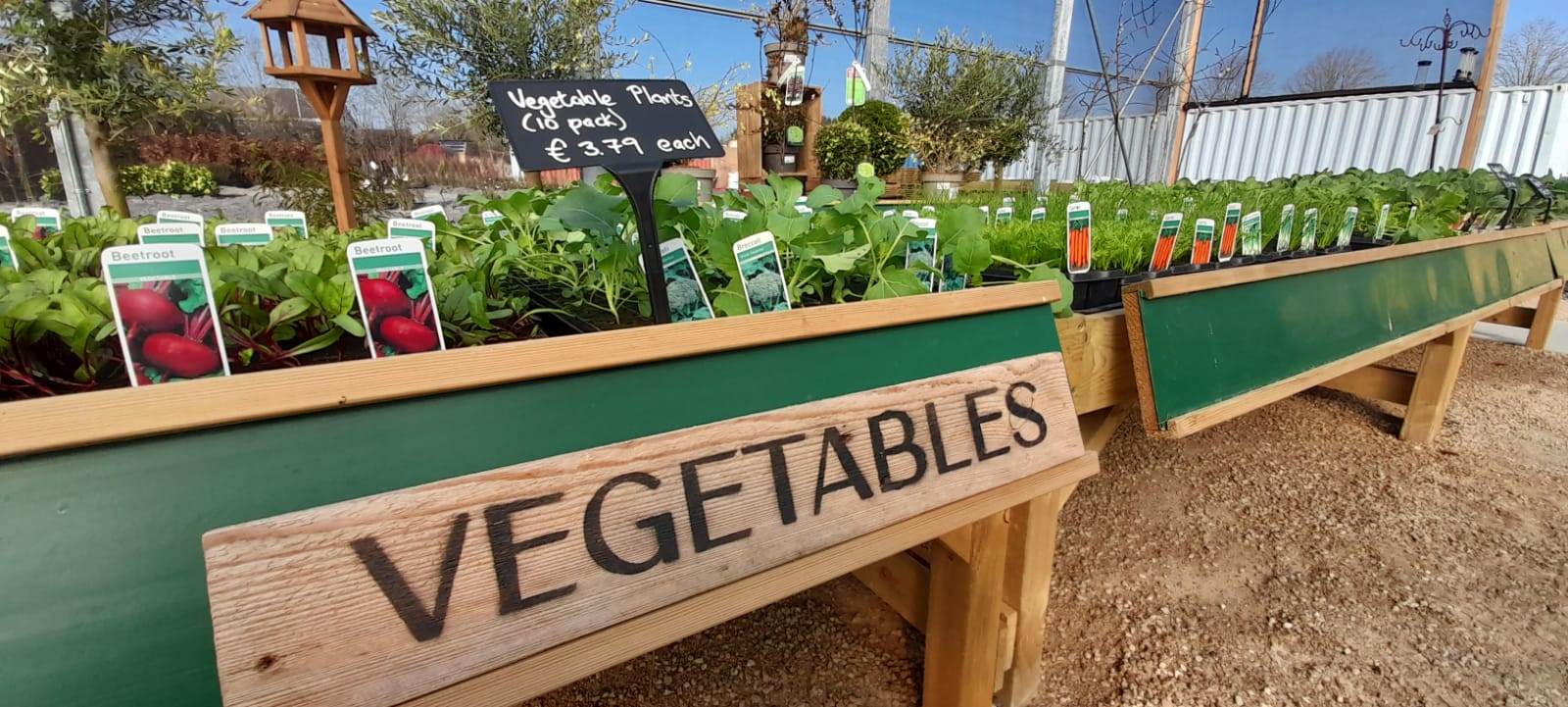 SOLAS – Plants & Vegetables
There is huge range vegetables and herbs in stock. Get a head start on the season and get just the quantity and mix that you require by choosing from our range of ready to plant trays of vegetables and pots of herbs including Beetroot, Carrots, Broccoli, Cabbage, Sage, Thyme, Mint, red champagne rhubarb, Hot chilli peppers, Tomatoes – see our range
Finally, the range of flowering pots in stock will make an ideal gift for Mother's Day (this Sunday!)
Our Horticulturist Veronica is on site from 9am-6pm Wednesday-Sunday each week.

SOLAS – Food
This weekend sees the launch of our new Brunch menu. On Sunday there is 10% off coffees and teas for all mothers to celebrate Mother's Day.
See below image of 'smoked pudding sausage roll' cooked onsite by our chef Chris.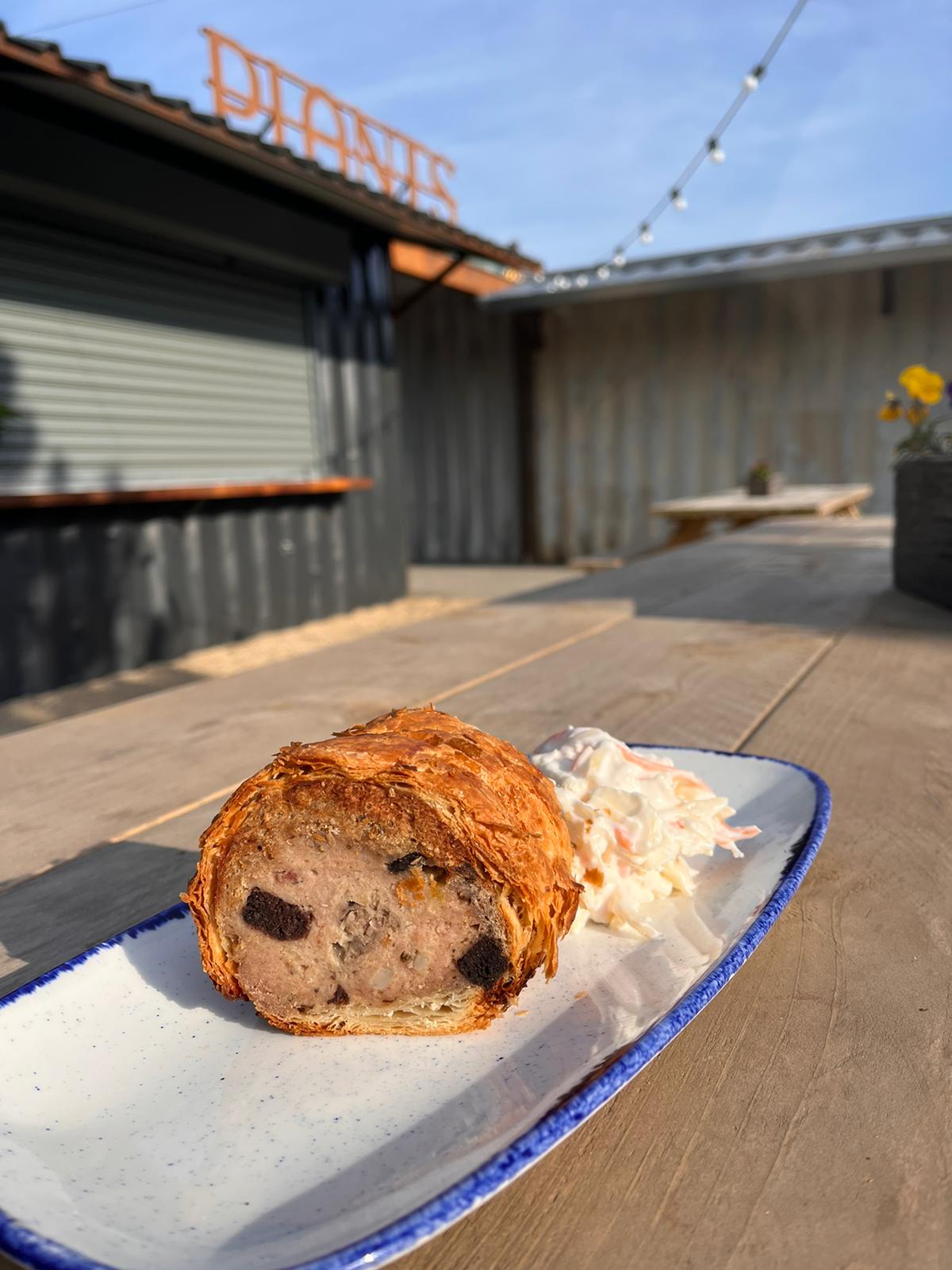 SOLAS – Events this weekend
This Sunday 2pm will see live music in Courtyard food area by  'JL Sounds'
SOLAS have put together a VIP Mother's day package which run on Sunday 27 March and again on 3 April (10am – 2pm) includes:
Start the day at SOLAS with tea and scone
Private Bus to the Rock of Dunamase with your tour guide Trudy.
Lunch at SOLAS Cafe
Hanging basket course
Cost: €75, Max of 8 people
To book and view upcoming Events: https://www.ecogardenshop.ie/events
Farmers' Market
The Farmers' Market this Saturday is 100% booked out and has a strong ethnic feel.
SEE ALSO – Lineup announced for new three-day Emo music festival this summer