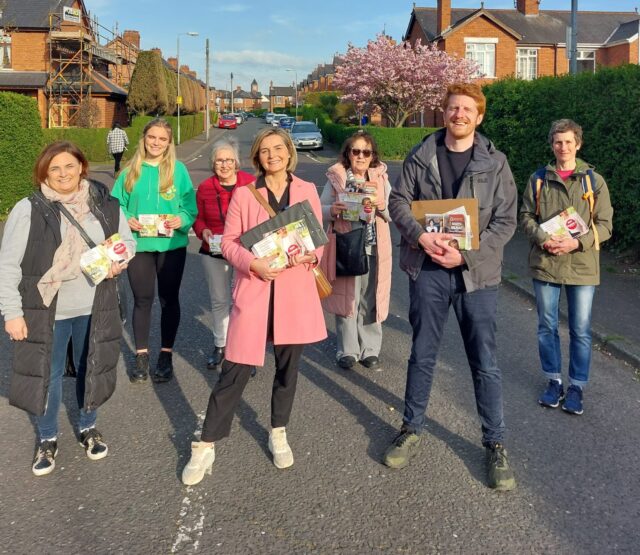 On this week's special episode of the LaoisToday Podcast we chat to Laois native Elsie Trainor (nee McLoughlin) who is contesting the Northern Ireland Assembly elections on May 5 for the SDLP in South Belfast.
She talks about her upbringing in Laois as the youngest of a family of ten, her decision to move to live in Belfast and how she ended up putting her name on the ballot paper.
In an engaging and good-humoured chat, she talks about her experiences of living in Belfast, her desire to make a contribution – and how she made national headlines by chasing down two men who were pulling down her election posters.
You can listen to the interview in full below on Soundcloud or on Apple Podcasts or Spotify.
SEE ALSO – Check out all the previous LaoisToday Podcast episodes here