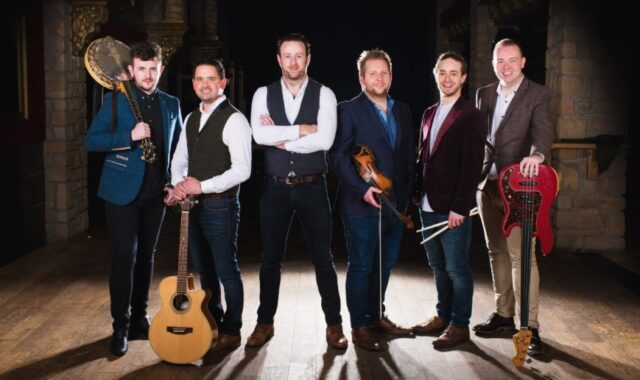 The Whistlin' Donkeys have been confirmed for the Old Fort Quarter Festival in Portlaoise this June.
The Tyrone-based band, who recently played sold out performances at the BarrowLands festival in Glasgow open the Old Fort Festival on Thursday, June 23. Tickets are on sale this Friday, May 6, at 9am from www.oldfortquarter.ie
With Aslan confirmed to perform on Saturday, June 25, and now The Whistlin' Donkeys on Thursday June 23rd, The Old Fort Quarter Festival promises to the biggest yet!
Set up in 2012, the Whistlin' Donkeys grew in popularity with their release of singles like 'Fairytale of NewYork', 'Trouble with a Capital T', 'Grace', and 'Sweet Sixteen'.
Enquiries started to flood in and interest in the band grew from countries like Germany, Holland, England and the United States, leading to a number of overseas tours. 
Over the last few years the band have played many shows in New York, Boston, Liverpool, London, Bälve and Poyenberg Germany, bringing their version of Celtic folk classics to audiences far from the emerald Isle.
Stay tuned to The Old Fort Quarter social media pages for the next big announcement!
Confirmed to date
Thursday, June 23 – The Whistlin' Donkeys
Friday, June 24 – To be announced!
Saturday, June 25 – Aslan
Sunday, June 26 – To be announced!
SEE ALSO – Old Fort Festival set to return to Portlaoise this June as Aslan among the first acts announced