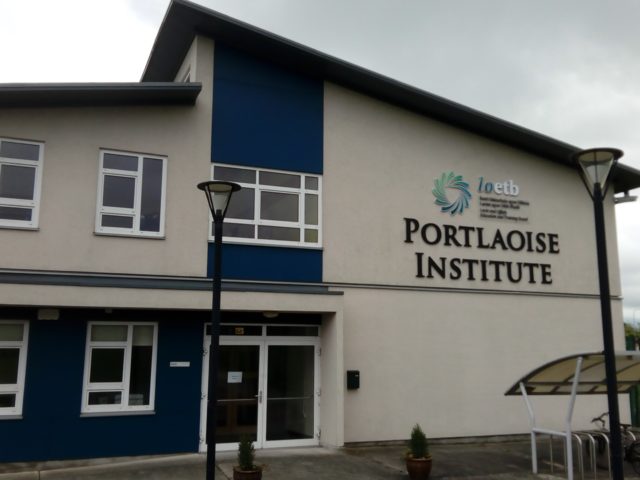 The beauty industry in Ireland has exploded over the last few years with salons, nail bars, brow bars and aesthetic clinics popping up everywhere.
Portlaoise Institute has responded to this by offering three new part-time beauty therapy courses commencing in September 2022.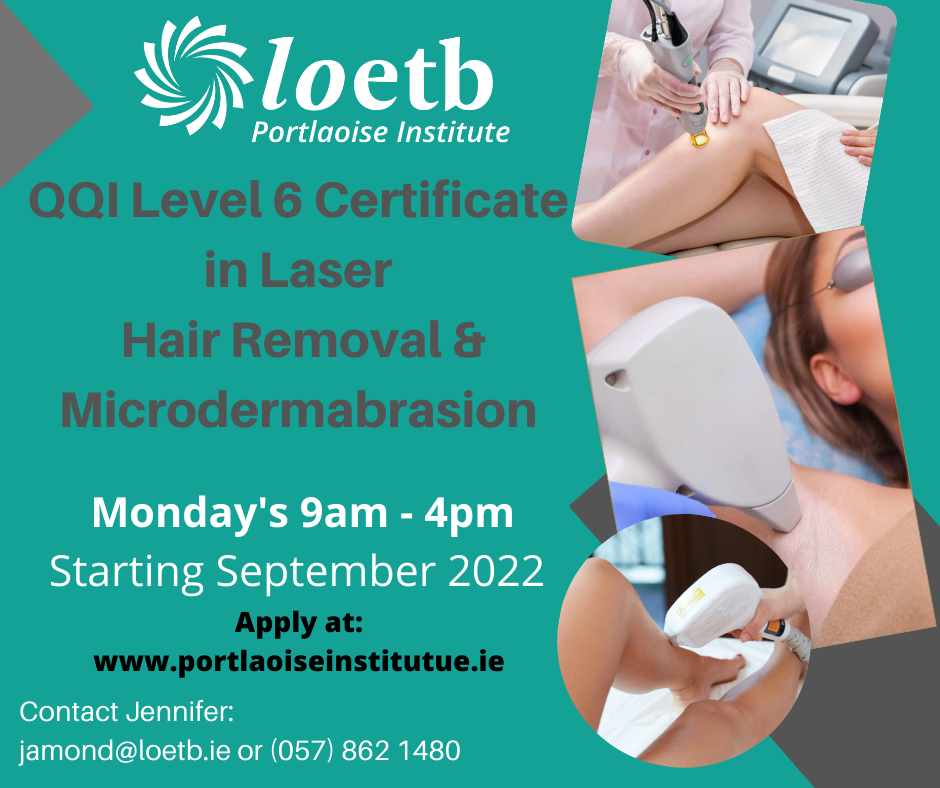 QQI Level 6 Certificate in Laser Hair Removal and Microdermabrasion  
Laser Hair Removal is one of the most popular treatments at the moment in Beauty and to meet the demand within the industry this 26 week 1-day course will give students a huge advantage in employment. 
Students will be given the skills to provide laser treatments for hair removal and laser and light treatments for skin rejuvenation to their clients. 
The course will be offered every Monday from 9am–4pm in Portlaoise Institute's start of the art learning environment starting in September 2022. 
---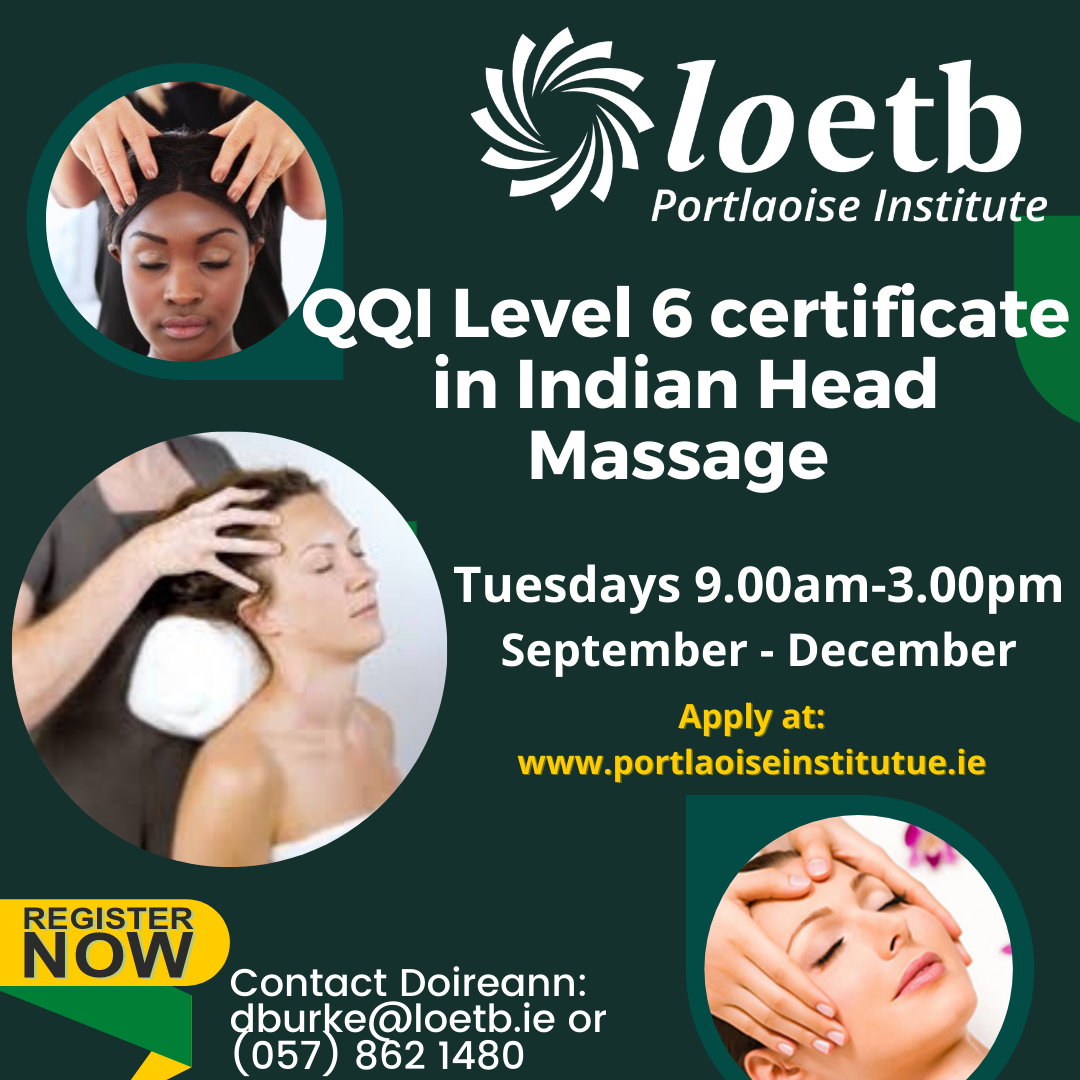 QQI Level 6 Certificate in Indian Head Massage 
A large number of spas and related service providers have included this Indian Head Massage in their packages and are constantly searching for people with experience in this particular sector. 
Coordinator Doireann Burke stated "An Indian head massage is something that is loved by a majority of people, and the ability to offer such an experience can prove beneficial to any learner. Gaining QQI Level 6 qualification in Indian Head Massage will enhance one's chances of getting employment in the beauty sector." 
This course will commence in September 2022 and will run each Tuesday from 9am to 3pm in Portlaoise Institute. 
---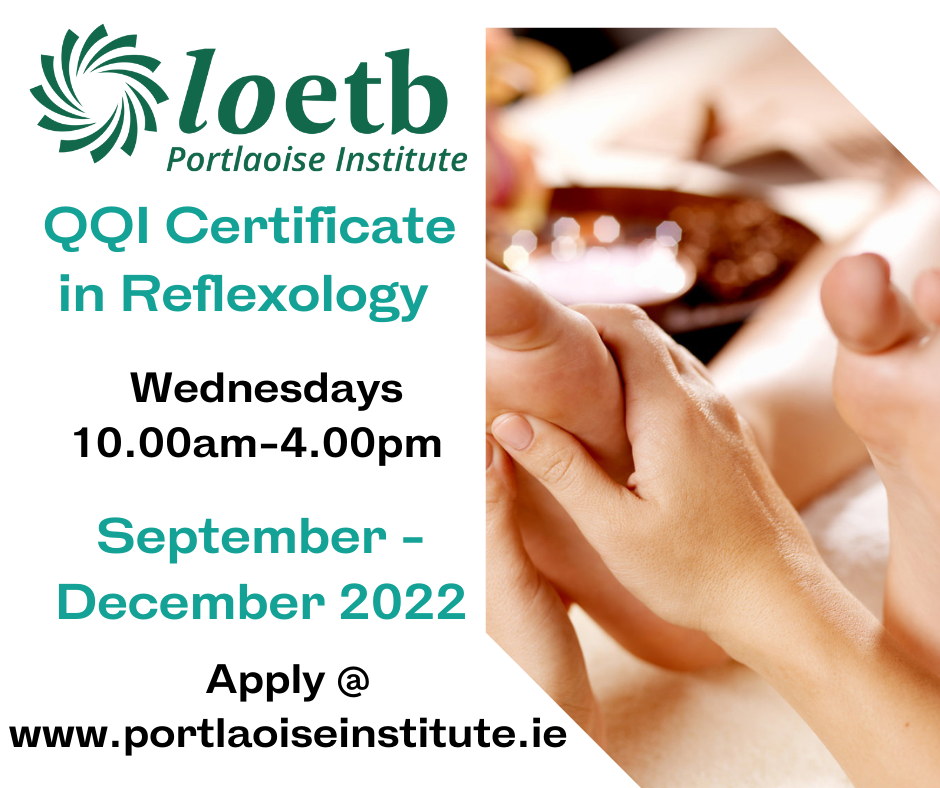 QQI Level 5 Certificate in Reflexology 
The purpose of our QQI Level 5 Certificate in Reflexology is to equip the learner with the knowledge, skill and competence to provide reflexology treatments for the purposes of relaxation and the relief of stress in order to encourage general health and wellbeing to their clients. 
Course Coordinator Jennifer Amond commented: "Students get hands-on experience and real world experience through providing supervised treatments in our spa treatment clinic on campus.
"There is a focus on this course on practicing treatments and developing existing skills to industry standard." 
Starting in September 2022, The QQI Level 5 Certificate in Reflexology will be offered every Wednesday from 10am–3pm in Portlaoise Institute. 
Deputy Principal Keith McClearn outlined that: "Any of these great courses are a fantastic option for professional beauty therapists who are currently working in the beauty industry who wish to upskill and/or advance their skills in aesthetic treatments.
"All three courses will start in September 2022 and students can then use this qualification to gain employment in the ever-growing beauty industry"
We are currently accepting applications on our website www.portlaoiseinstitute.ie