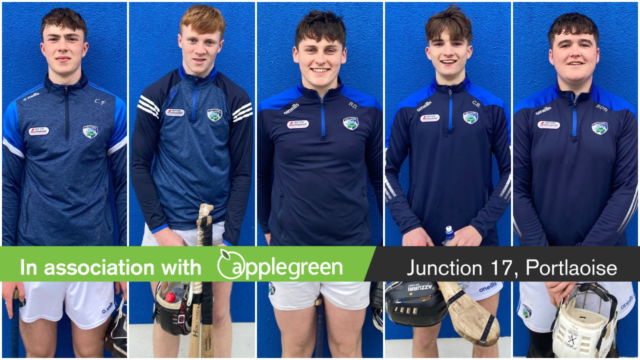 The Laois minor hurlers will go in search of their first Leinster title since the 1960s at home to Offaly tomorrow night.
The game was initially pencilled in for yesterday but the counties agreed to the switch and the match will now be shown live on TG4 with throw in at 7.30pm
A win for Laois would send them into an All Ireland semi-final though a loss wouldn't mean their season is finished.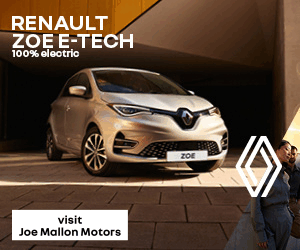 Instead they'd go into a quarter-final round robin group alongside Galway and the beaten Munster finalists Clare with two to advance to the semi-finals.
Last weekend's win over Kilkenny was their fifth Saturday in a row to be in championship action – and there's plenty more to come yet.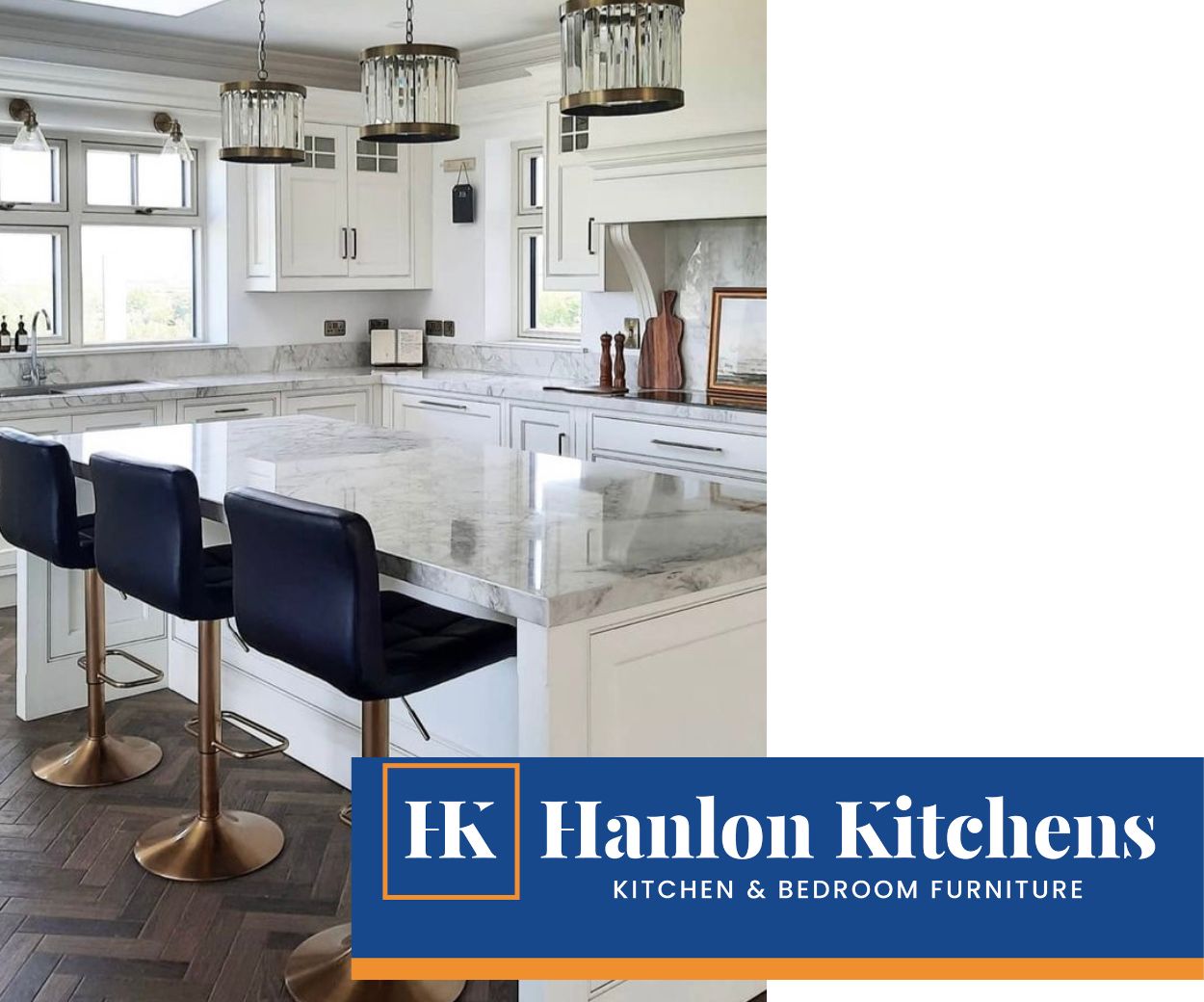 Declan Qualter's side have beaten Kildare, Westmeath, Wexford and Kilkenny so far with their only blip coming against Offaly in the group stages when Offaly were 1-20 to 1-17 winners.
Qualter, a Galway native who played with Dublin before moving to Laois, is in his second season in charge of Laois and having been knocked out by Kildare in the opening round last year, many of the same players have come back to feature in this campaign.
Former Waterford manager Derek McGrath is involved in the coaching team and has been very visible on matchdays while Tom Brennan, Damien Carter and Tadhg Doran are all key members of the backroom team too.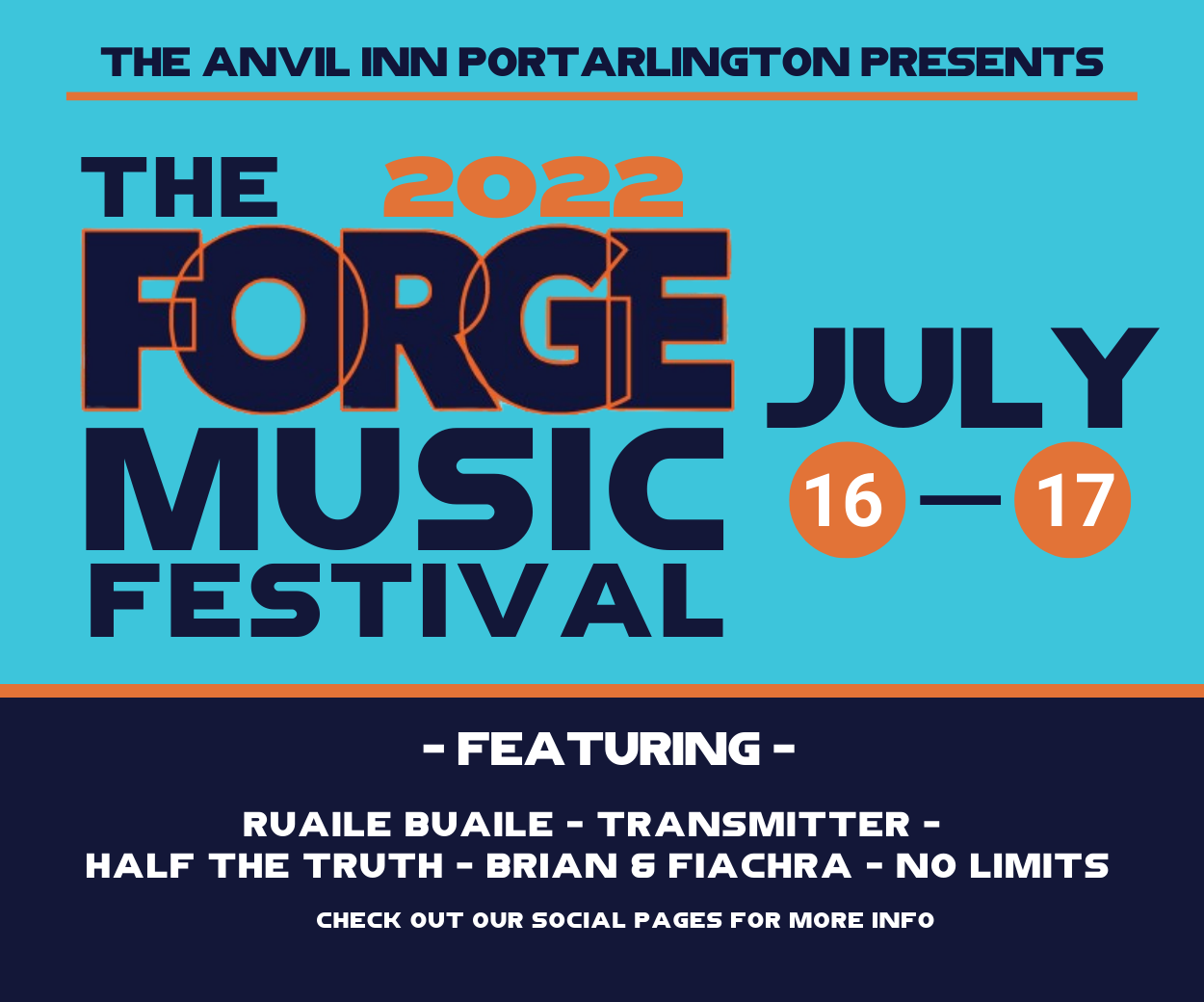 That loss to Offaly sent Laois into a preliminary quarter-final against Westmeath where they'd to come back from an early eight-point deficit to win 2-15 to 0-17.
They then recorded a dramatic win over Wexford in the quarter-final before holding off Kilkenny, 1-15 to 0-15, in the semi-final for a first win over the Cats since 1964.
You have to go back to 1964 for Laois's last Leinster final success at this age grade though they've since lost finals in 1966, 1978, 1990, 1991 and 2013.
Below, we profile each of the 34 players who are part of the minor panel this year.
They range in age from 15 to 17 and come from a total of 12 clubs.
Laois are captained by Camross' Eoghan Cuddy while Ciaran Flynn of The Harps is vice-captain.
GOALKEEPERS 
Brochan O'Reilly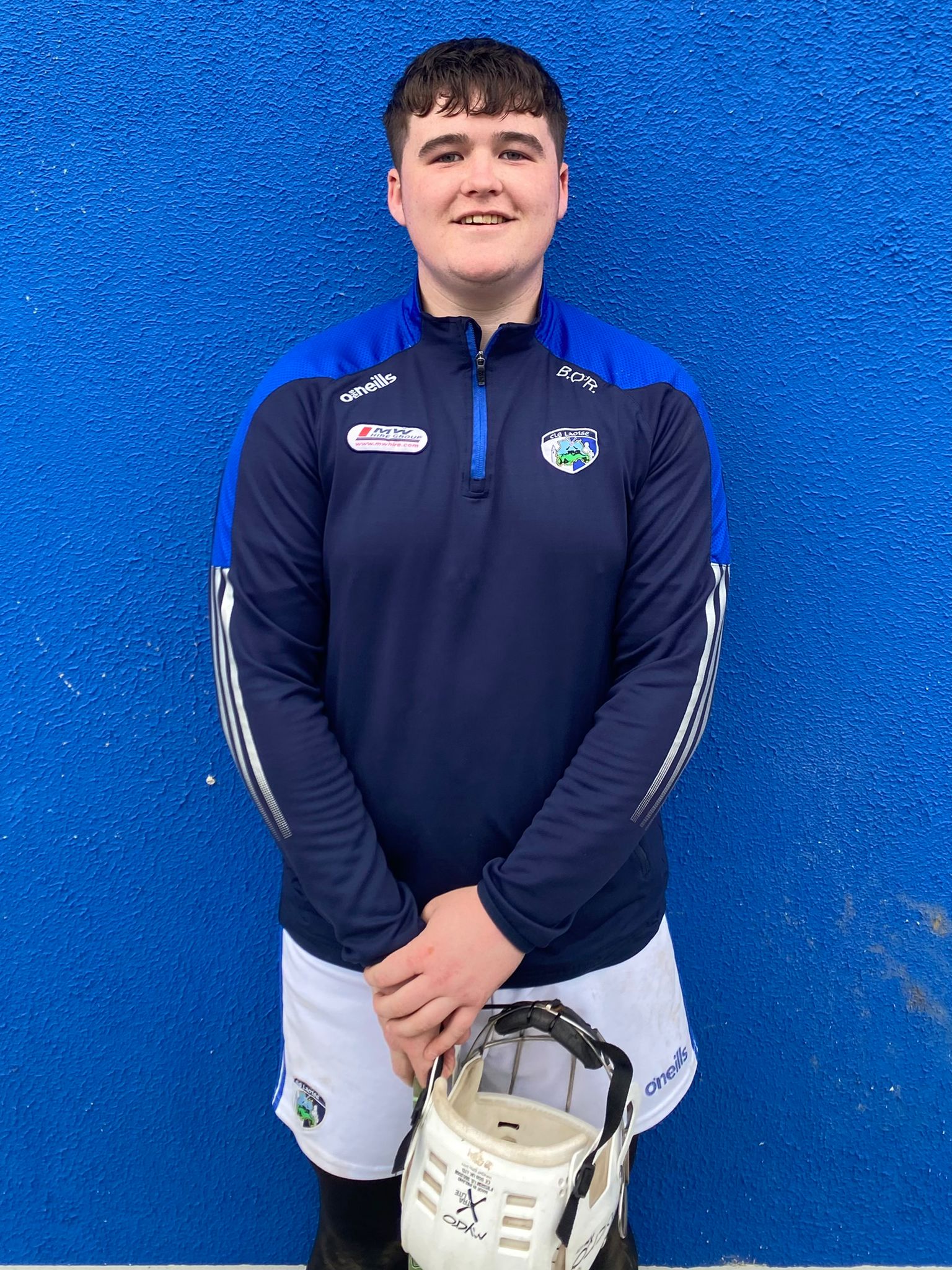 Age: 17
Club: Portlaoise
School: Mountrath CS
Position: Goalkeeper
Favourite Player: Nicky Quaid
Peter Rafter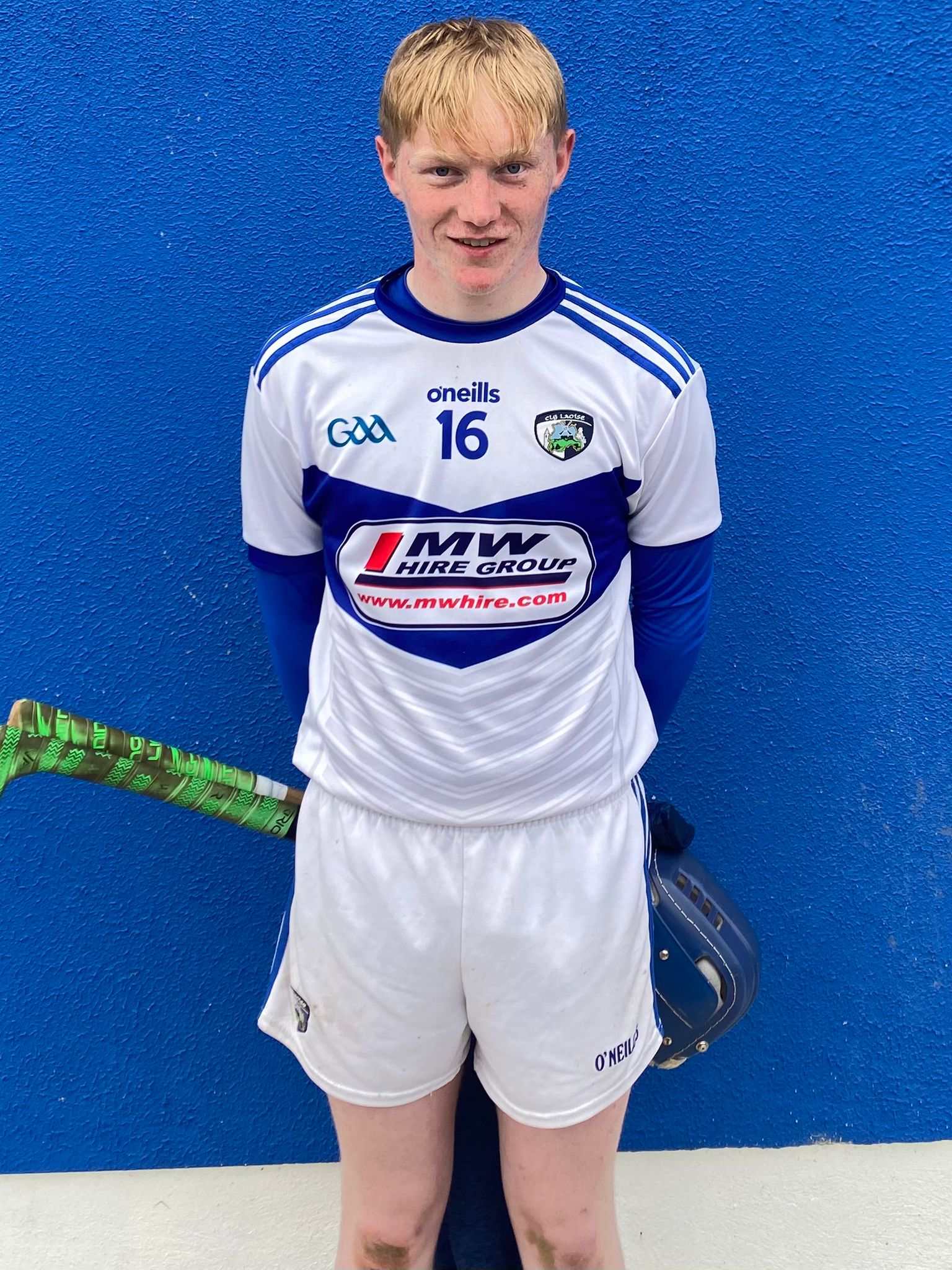 Age: 17
Club: Clough-Ballacolla
School: St Fergal's Rathdowney
Position: Goalkeeper
Favourite Player: Eoin Murphy
---
DEFENDERS
Bobby Murphy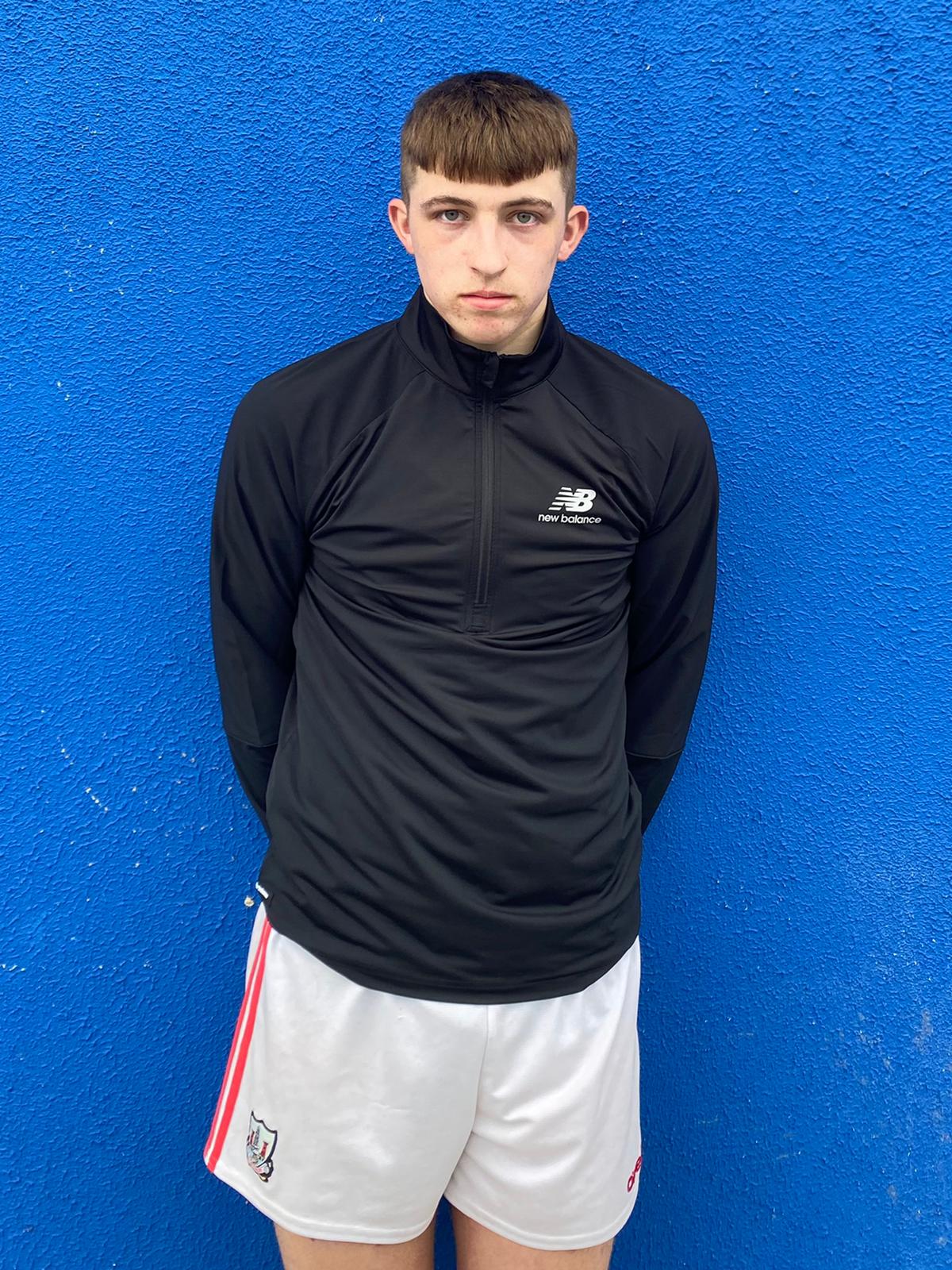 Age: 16
Club: The Harps
School: St Kieran's Kilkenny
Position: Corner back
Favourite Player: Dessie Hutchinson
Ciaran Flynn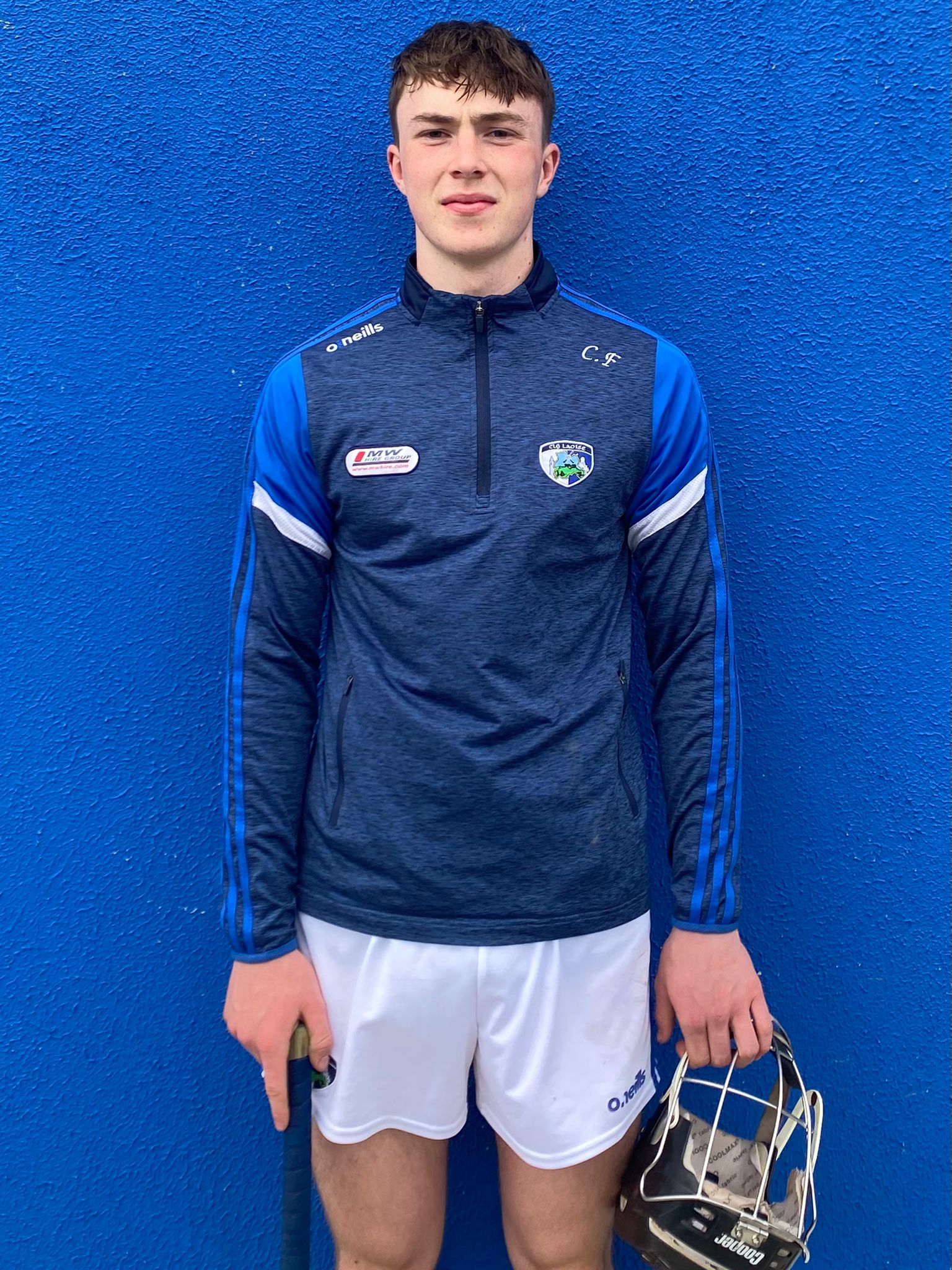 Age: 17
Club: The Harps
School: Colaiste Mhuire Johnstown
Position: Full back
Favourite Player: Brian Holland
Joseph Pearson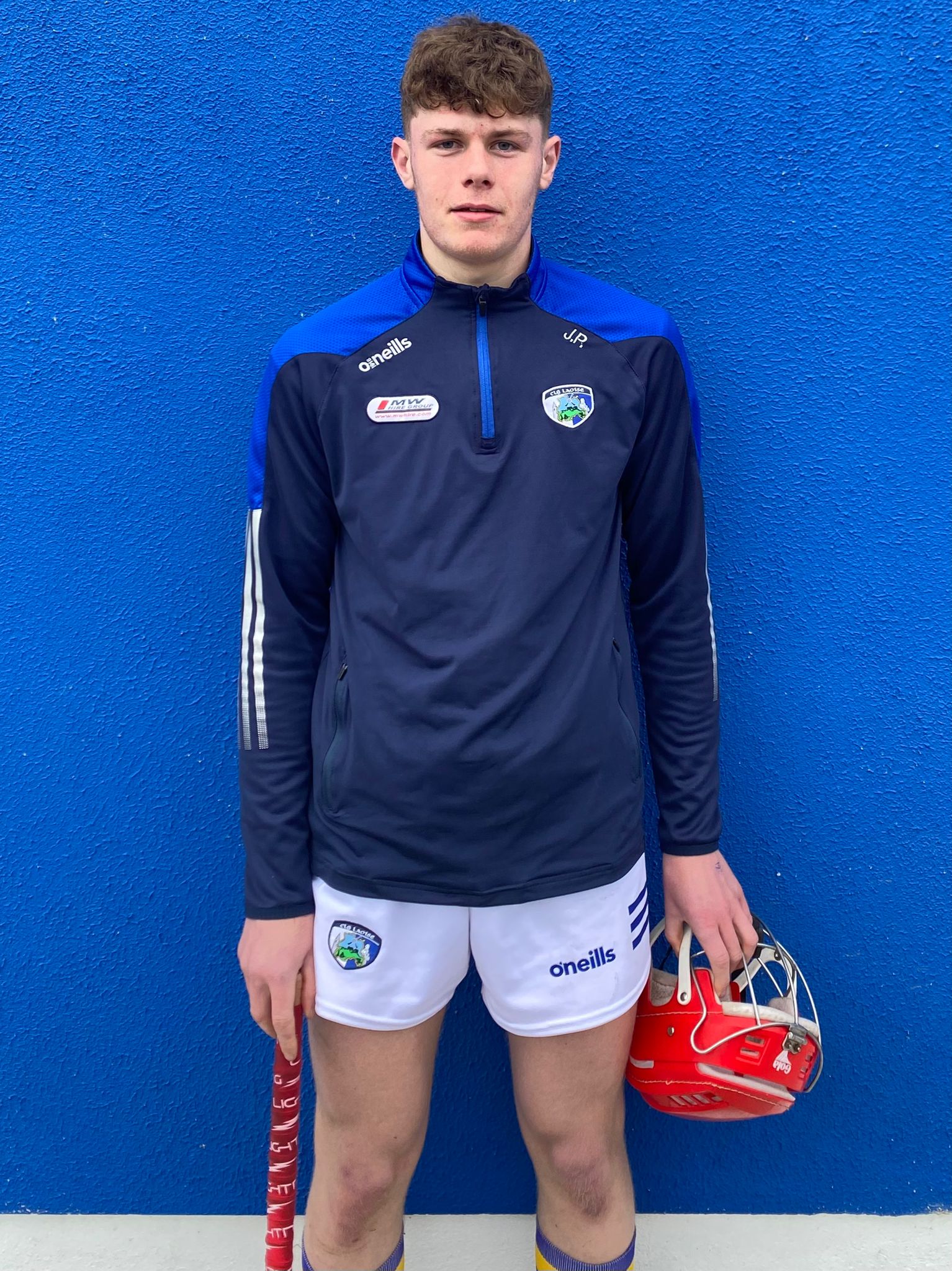 Age: 16
Club: Clough-Ballacolla
School: Mountrath CS
Position: Corner back
Favourite Player: Stephen Bergin
Thomas Brennan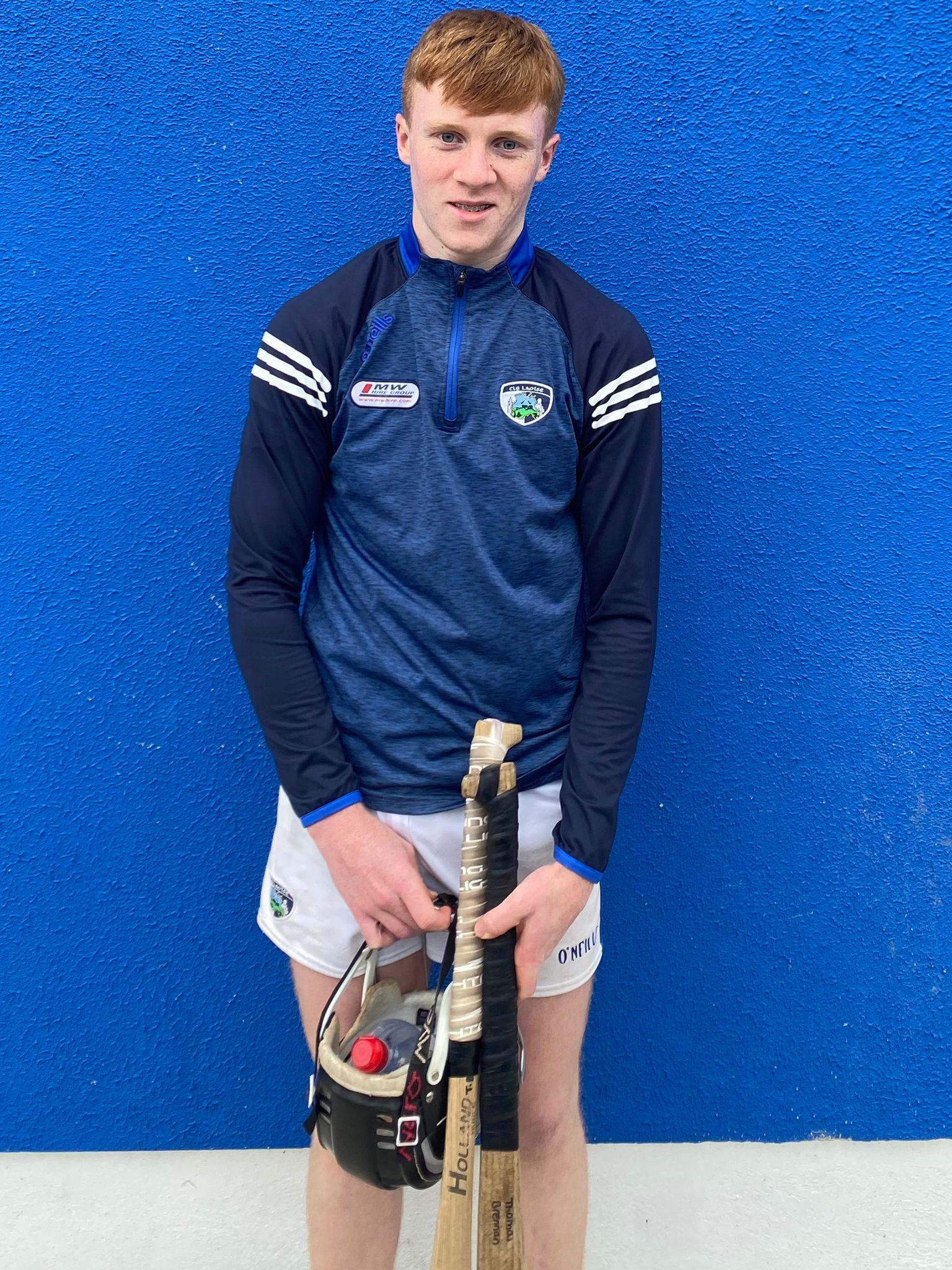 Age: 16
Club: Clough-Ballacolla
School: St Kieran's Kilkenny
Position: Wing back
Favourite Player: Tadhg de Burca
Tom Cuddy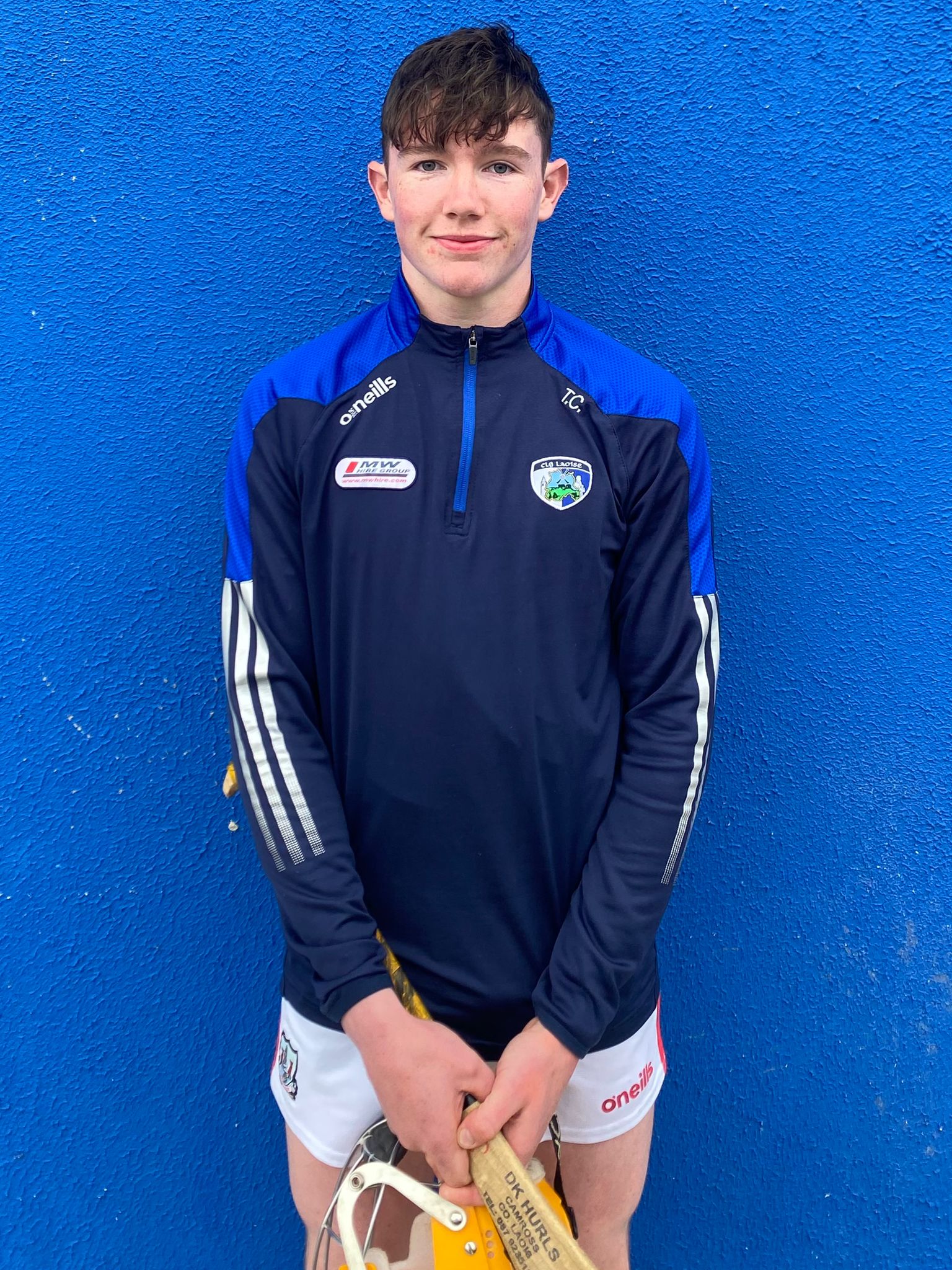 Age: 16
Club: Camross
School: Mountrath CS
Position: Half back
Favourite Player: Niall Cuddy
Cormac Hogan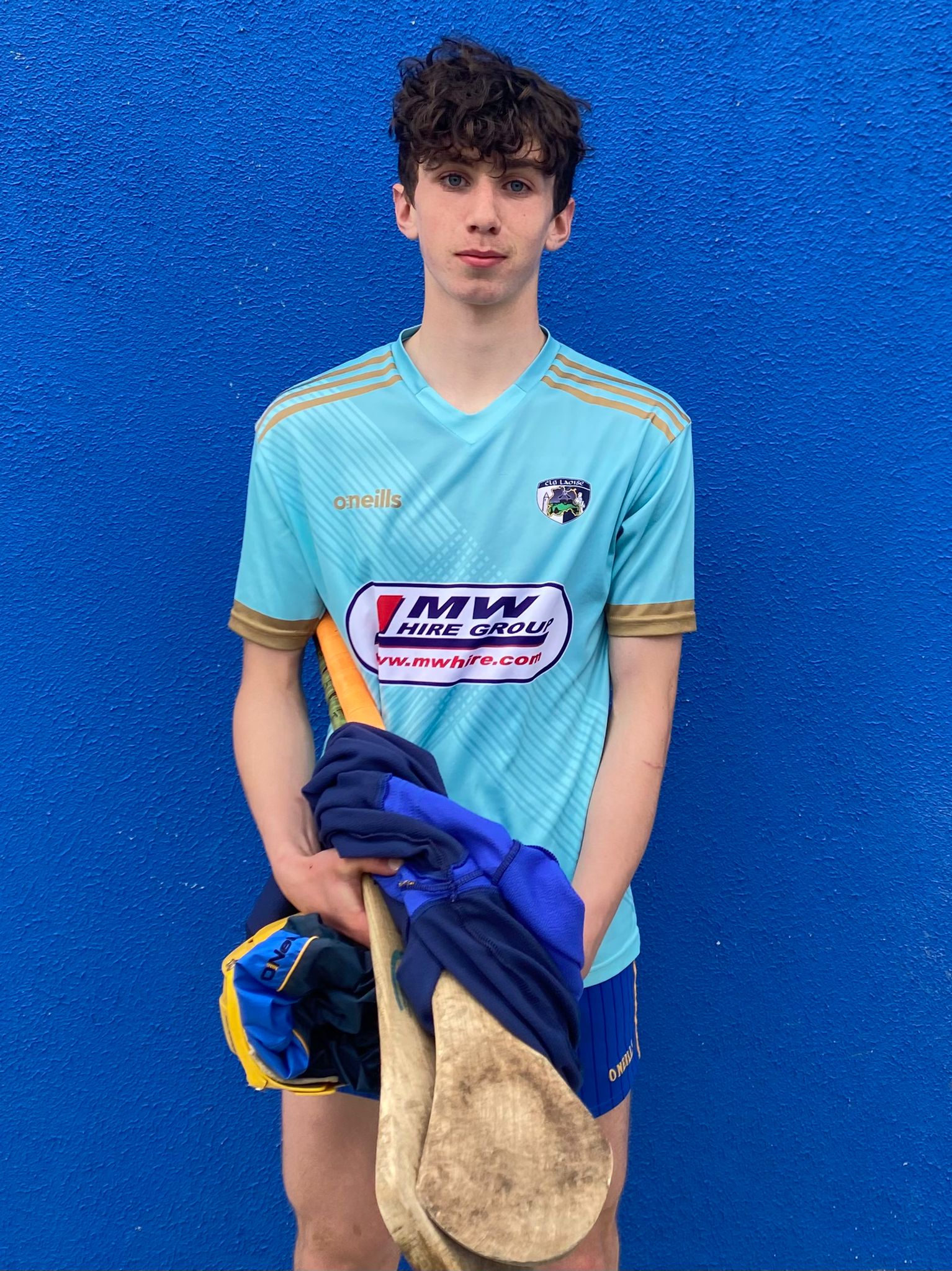 Age: 16
Club: Clough-Ballacolla
School: St Fergal's Rathdowney
Position: Wing back
Favourite Player: Kyle Hayes
Rory Kelly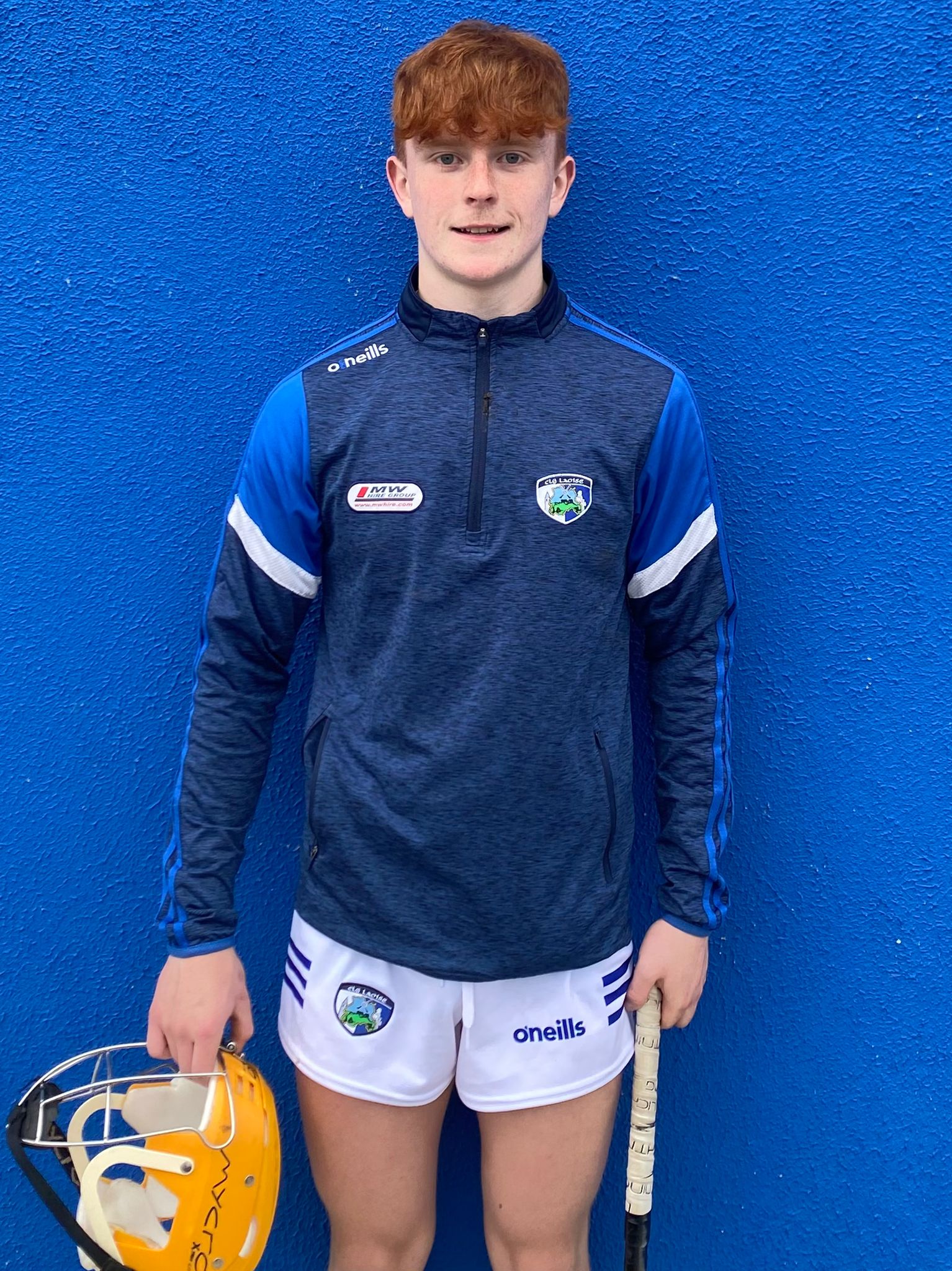 Age: 17
Club: Castletown
School: Mountrath CS
Position: Half back
Favourite Player: Callum Lyons
Eoghan Murphy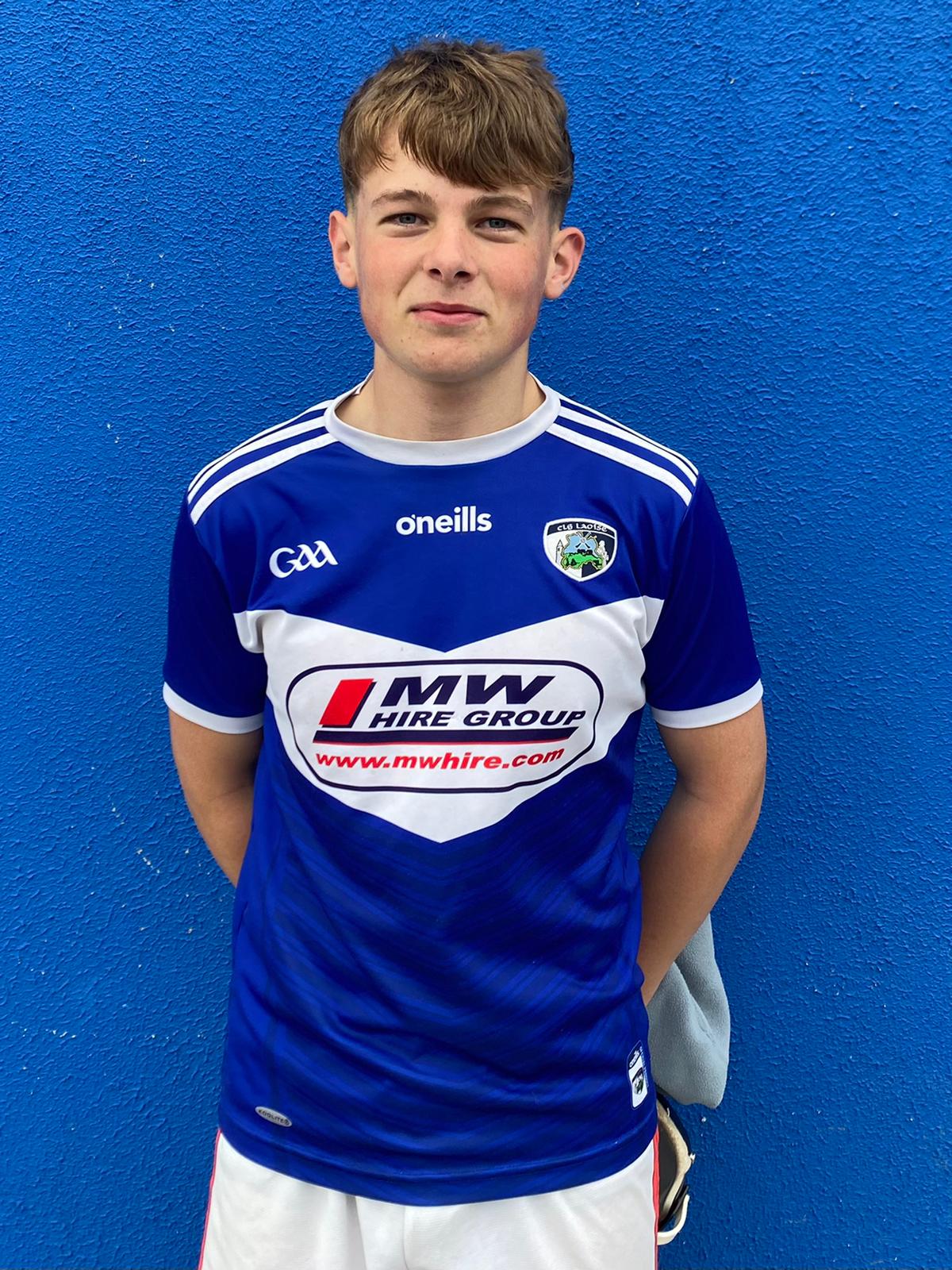 Age: 16
Club: The Harps
School: Heywood
Position: Half back
Favourite Player: Aaron Gillane
Ciaran Coss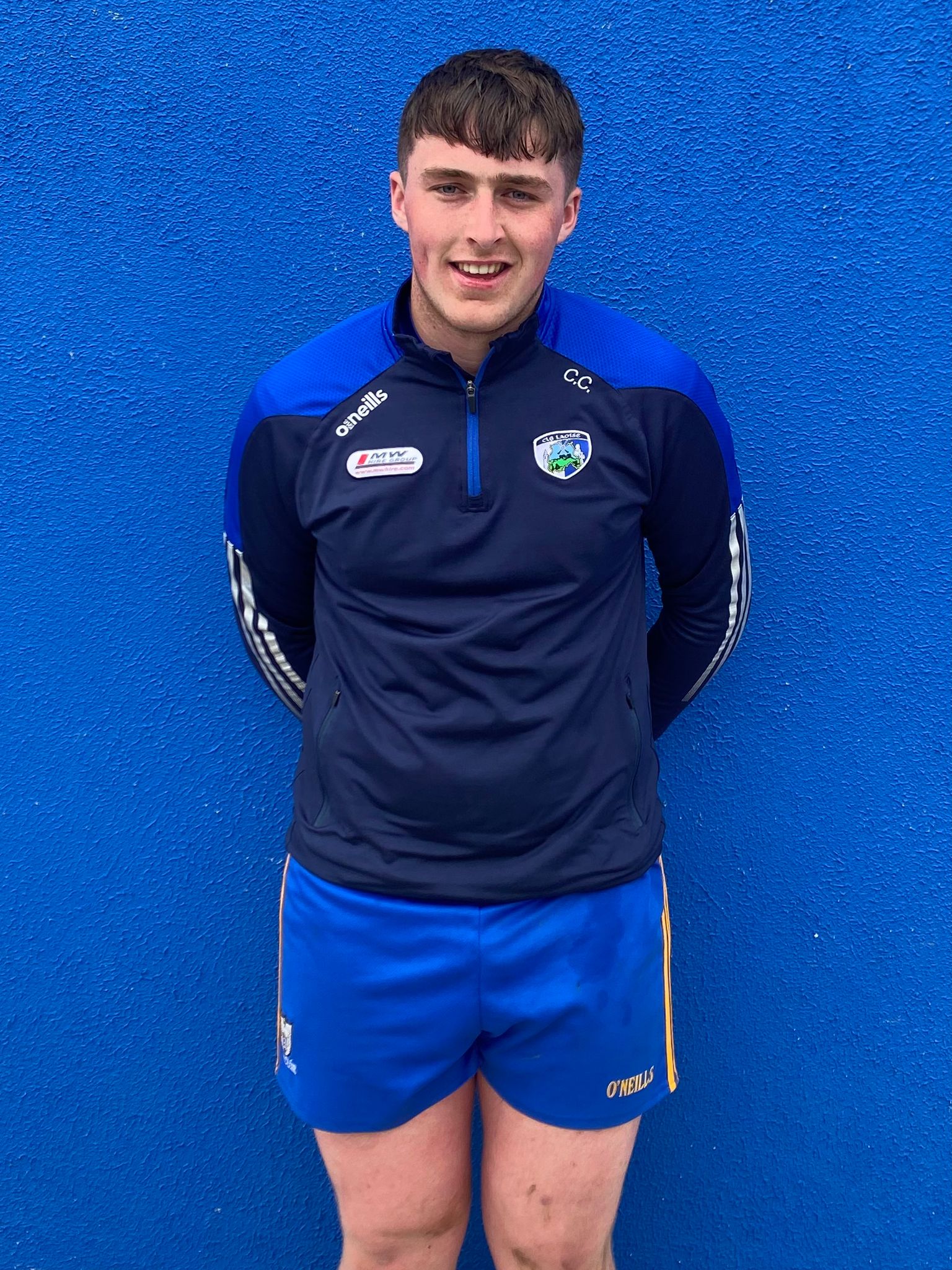 Age: 16
Club: Borris-Kilcotton
School: St Fergal's Rathdowney
Position: Half back
Favourite Player: Joe Canning
Will Duggan
Age: 17
Club: The Harps
School: Colaiste Mhuire Johnstown
Position: Corner Back
Favourite Player: The inspirational Joseph Pearson
Tom O'Keeffe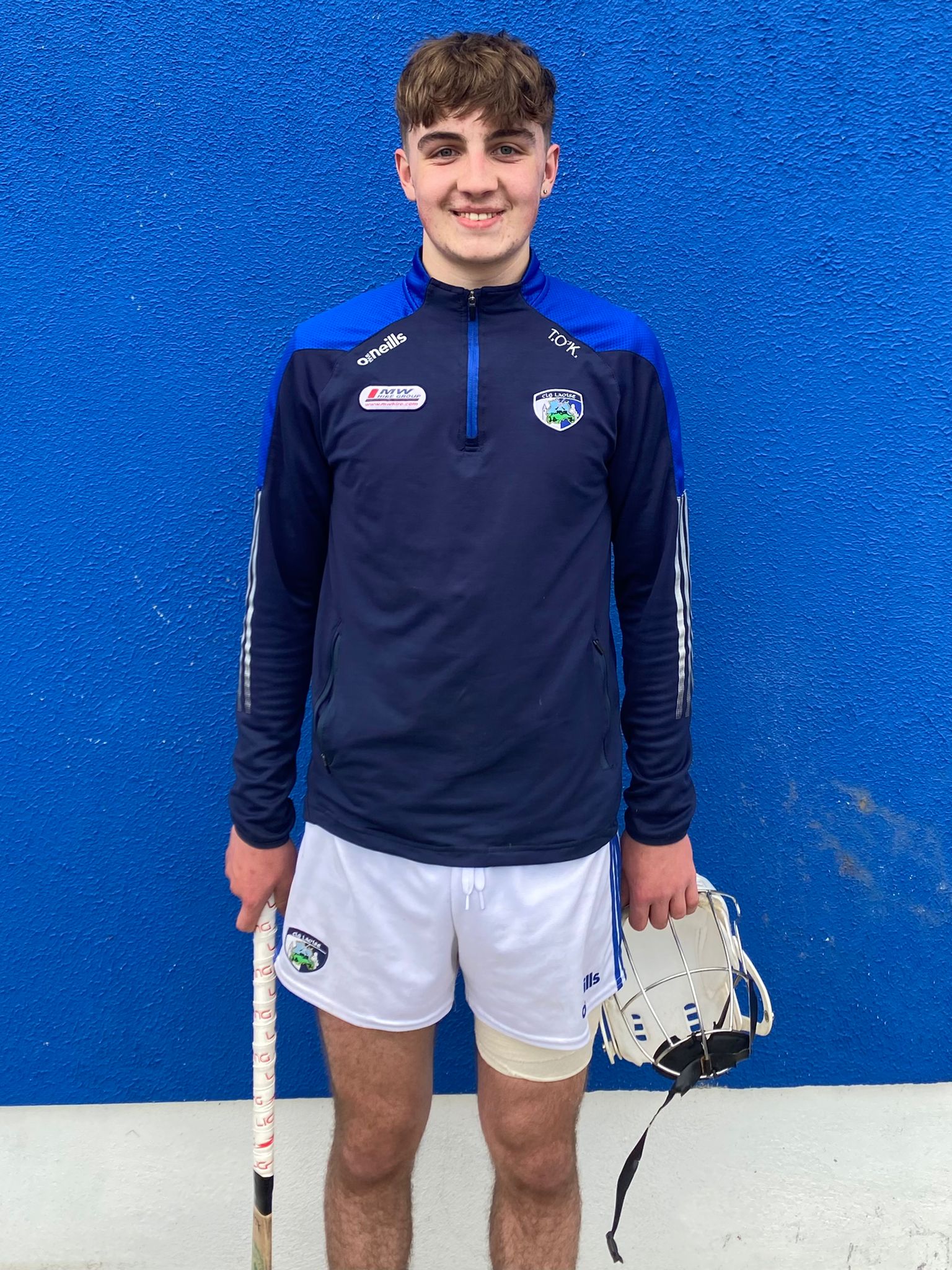 Age: 16
Club: Abbeyleix
School: Heywood CS
Position: Corner back
Favourite Player: Jackie Tyrrell
Eli Quinn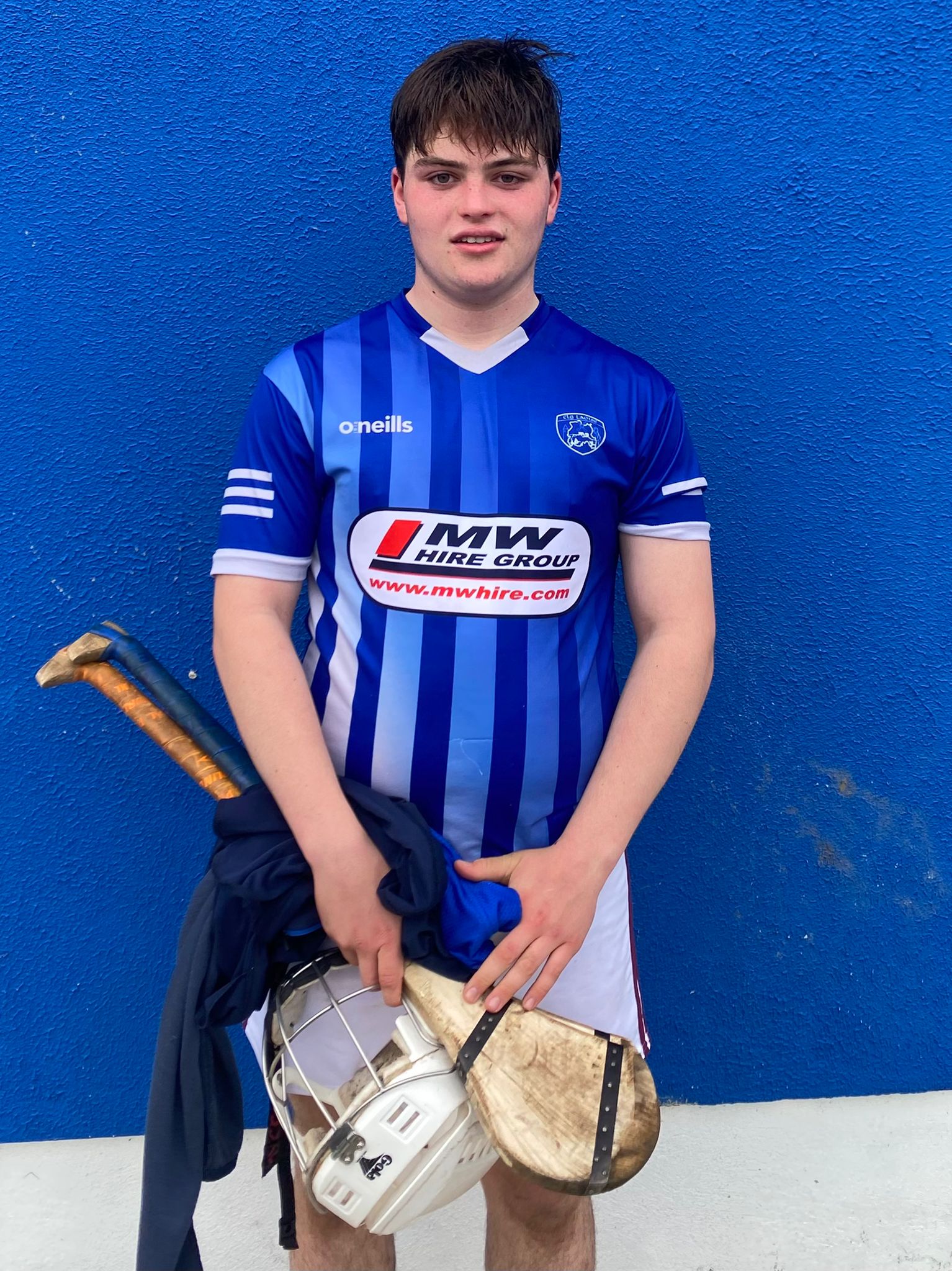 Age: 15
Club: Abbeyleix
School: Heywood CS
Position: Wing back
Favourite Player: Patrick Horgan
---
MIDFIELDERS
Andrew McDonagh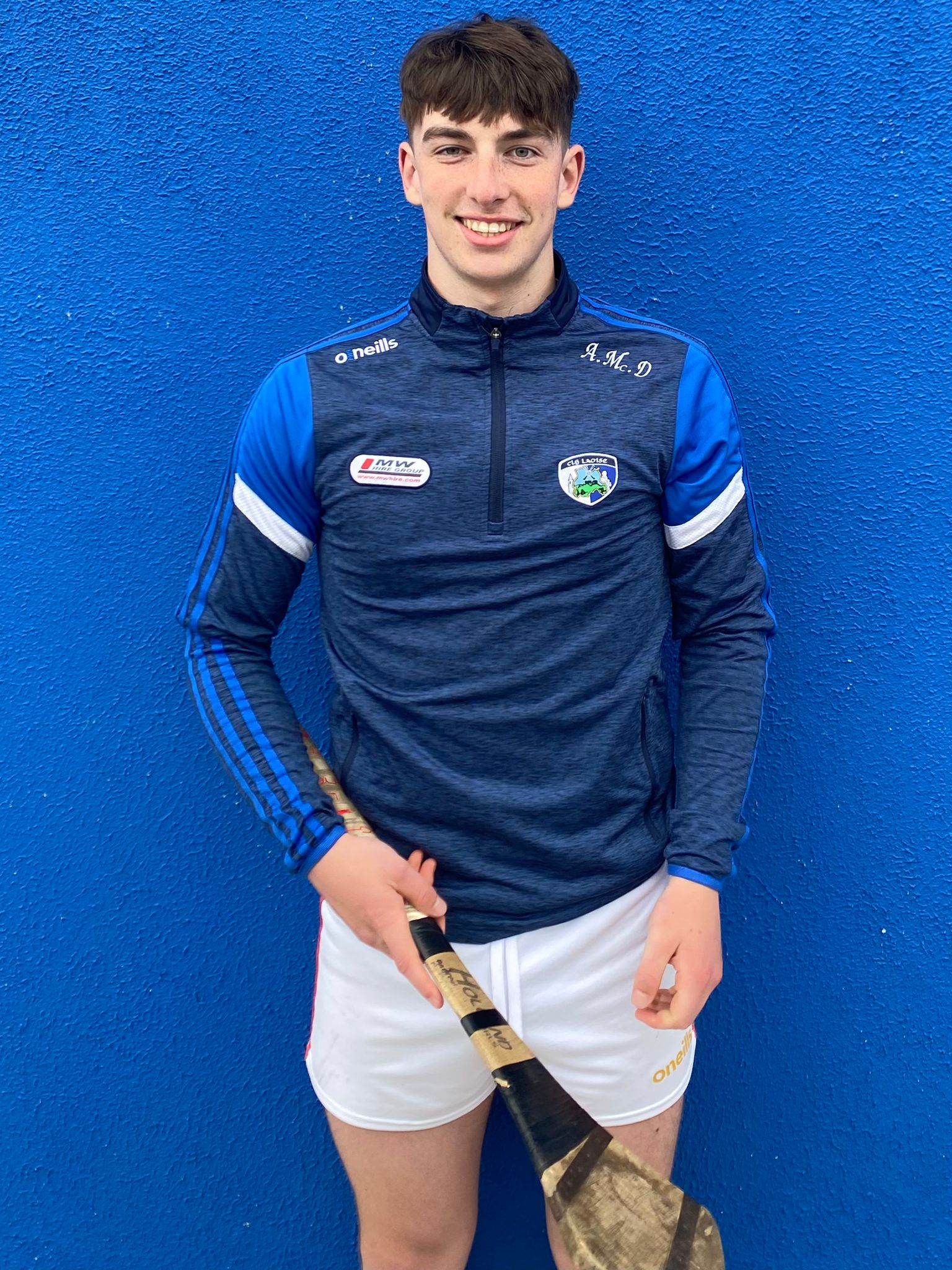 Age: 16
Club: Ballinakill
School: Heywood CS
Position: Midfield
Favourite Player: Noel McGrath
Kevin Byrne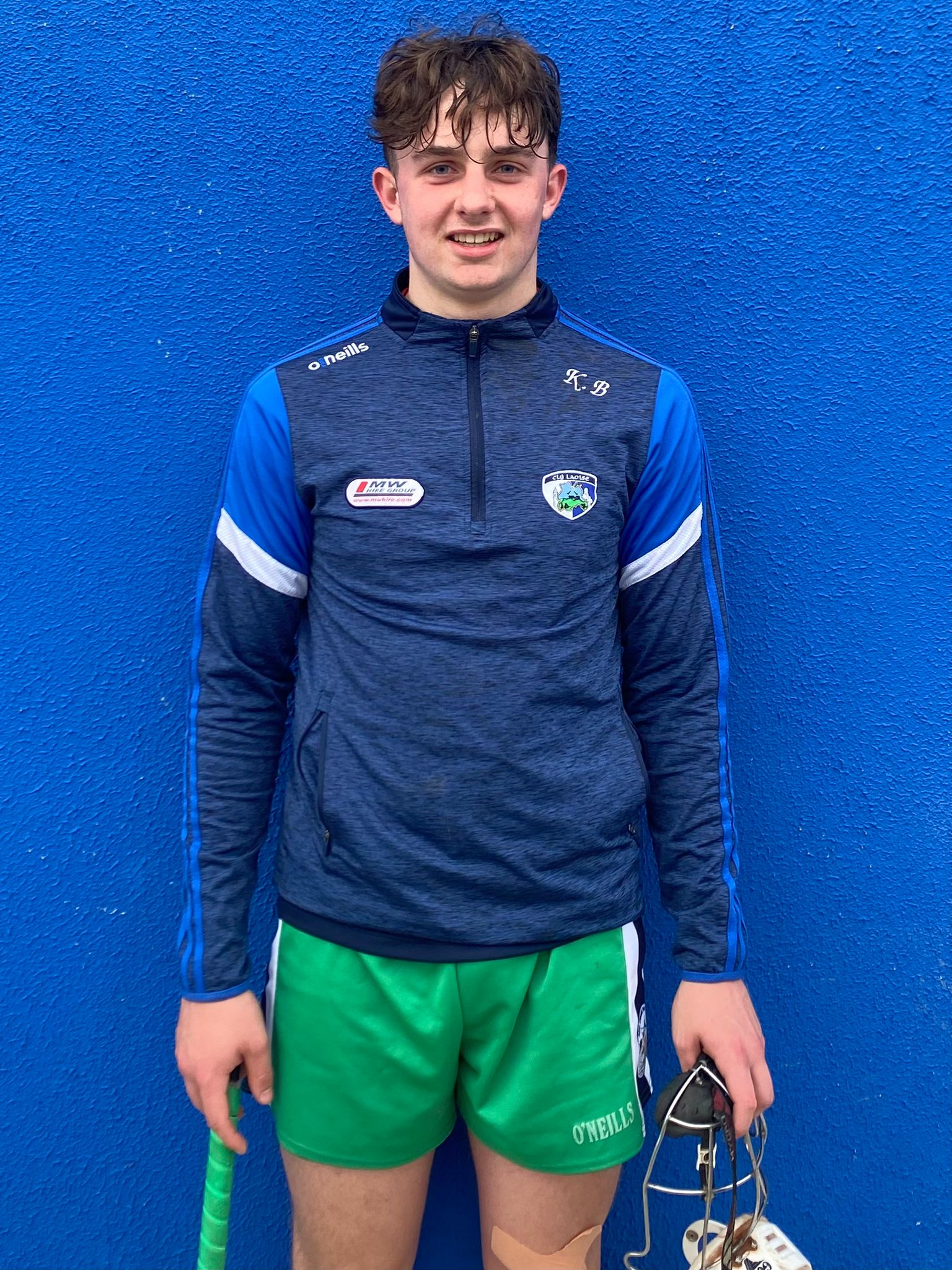 Age: 17
Club: Camross
School: Mountrath CS
Position: Midfield
Favourite Player: Mossy Keyes
Aaron Carroll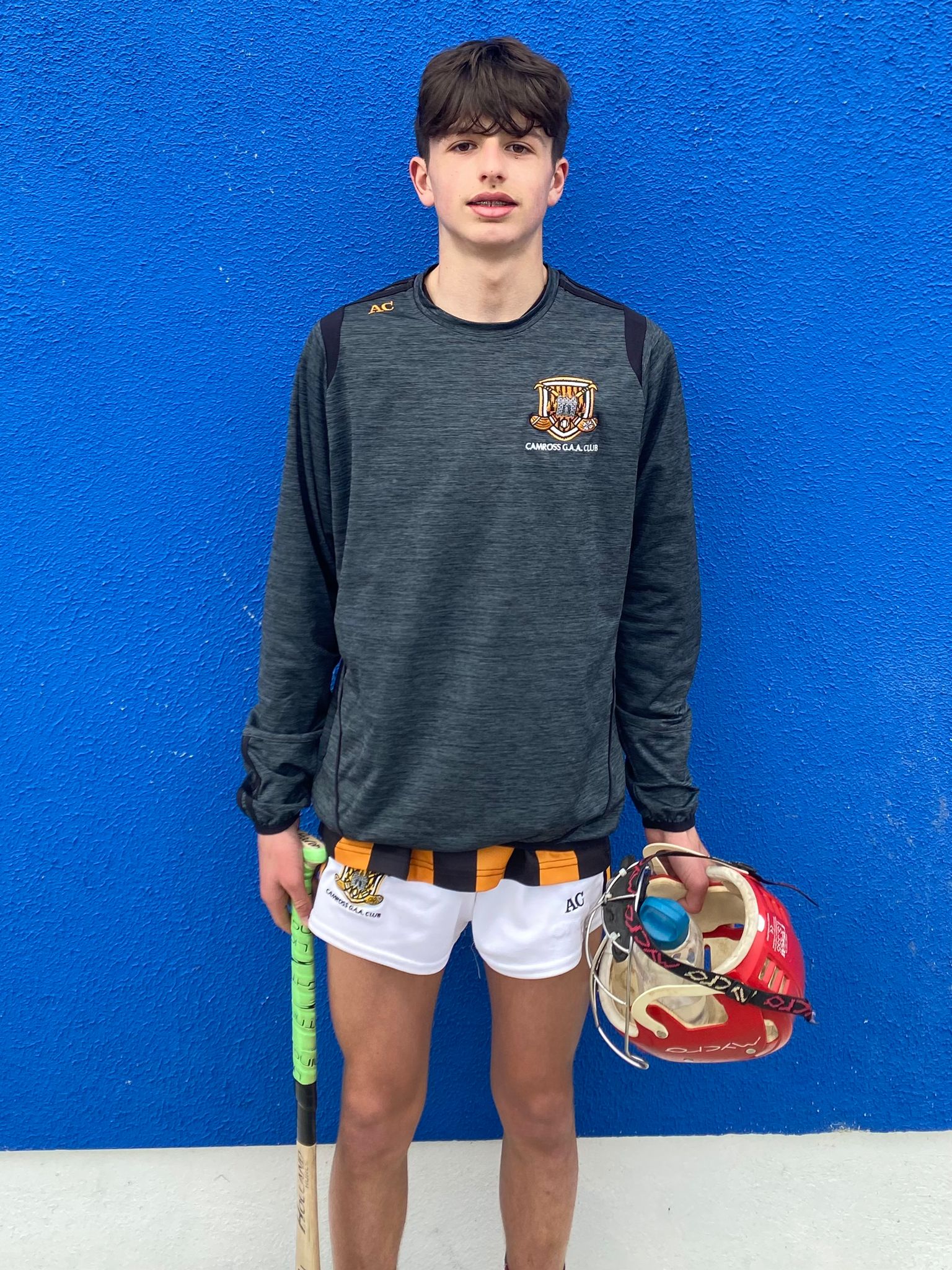 Age: 16
Club: Camross
School: Mountrath CS
Position: Midfield
Favourite Player: Eoin Cody
Josh Hynes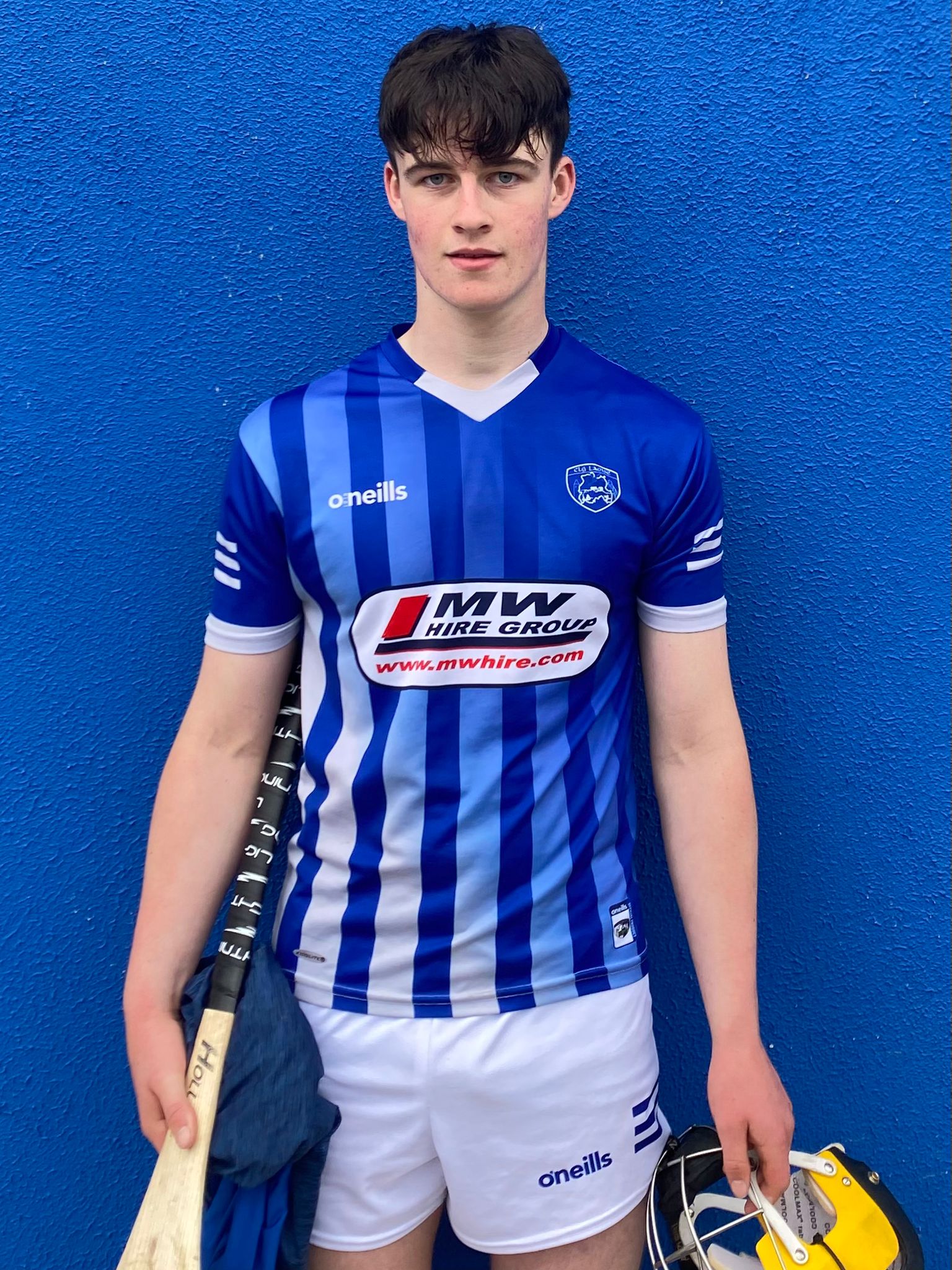 Age: 16
Club: Camross
School: Mountrath CS
Position: Midfield
Favourite Player: Tadhg Doran
Evan Cassin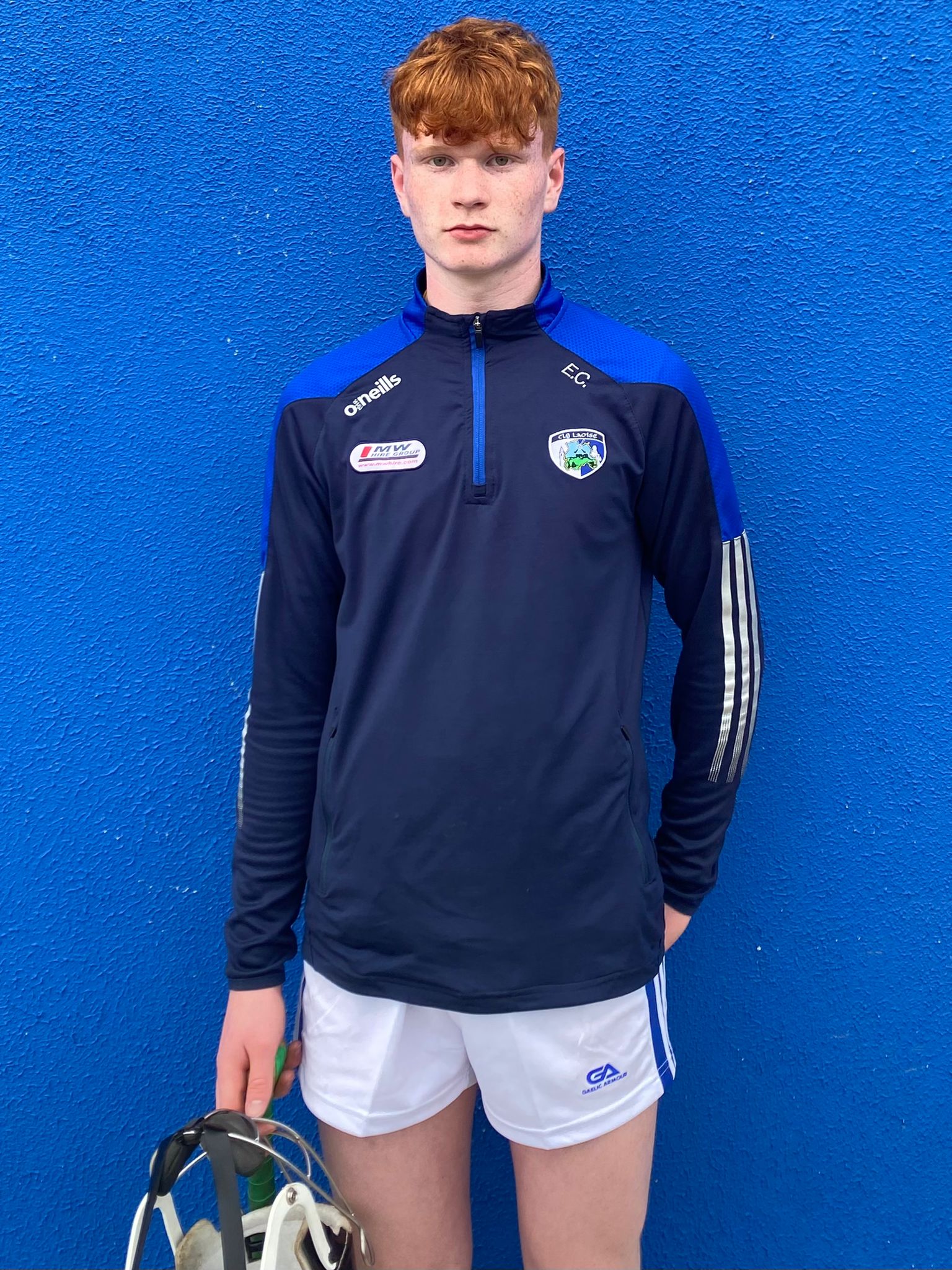 Age: 16
Club: Clough-Ballacolla
School: St Fergal's Rathdowney
Position: Midfield
Favourite Player: Willie Hyland
---
FORWARDS
Ben Deegan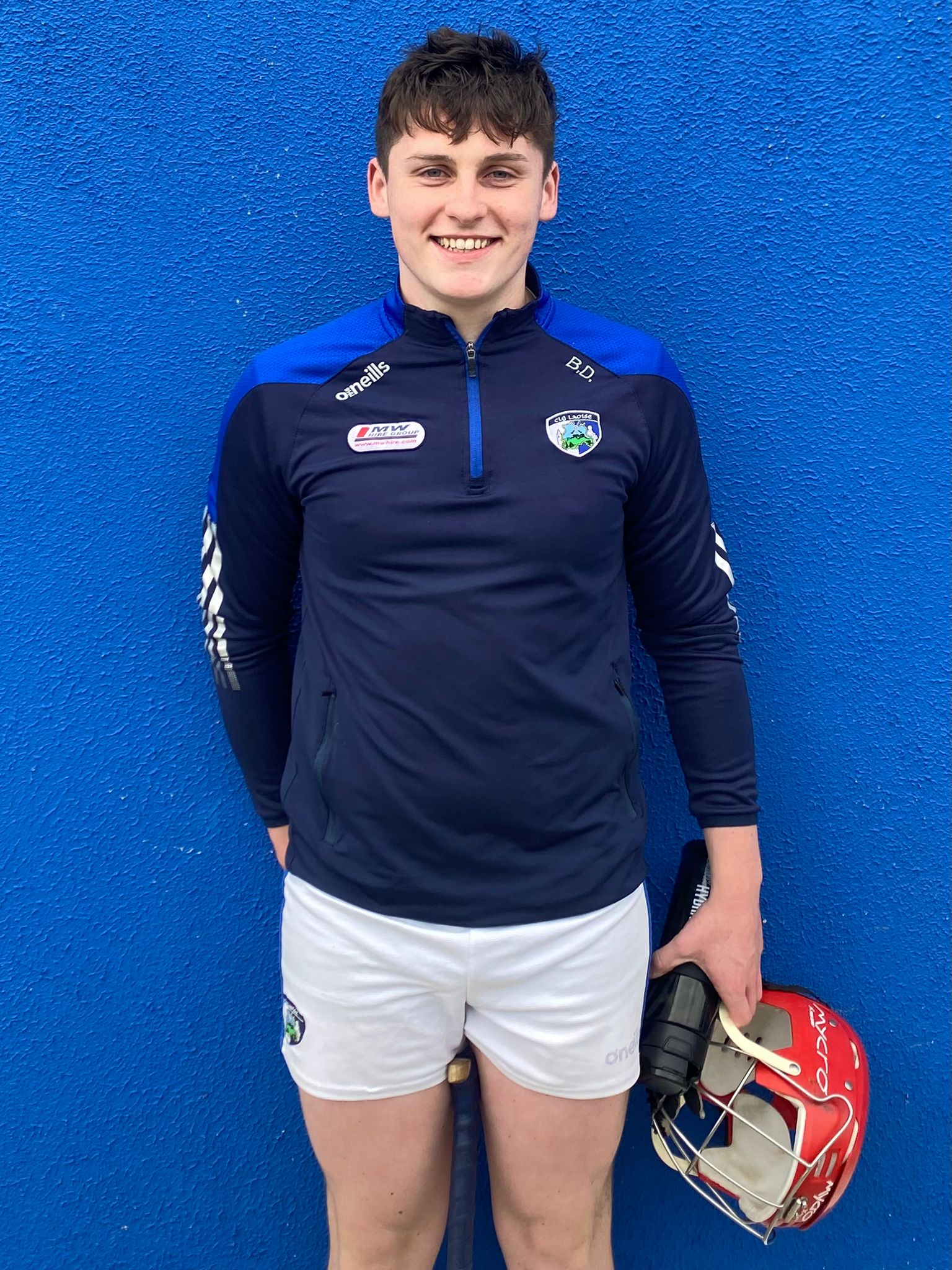 Age: 17
Club: Camross
School: Mountrath
Position: Half forward
Favourite Player: Daniel Delaney
Liam Kirby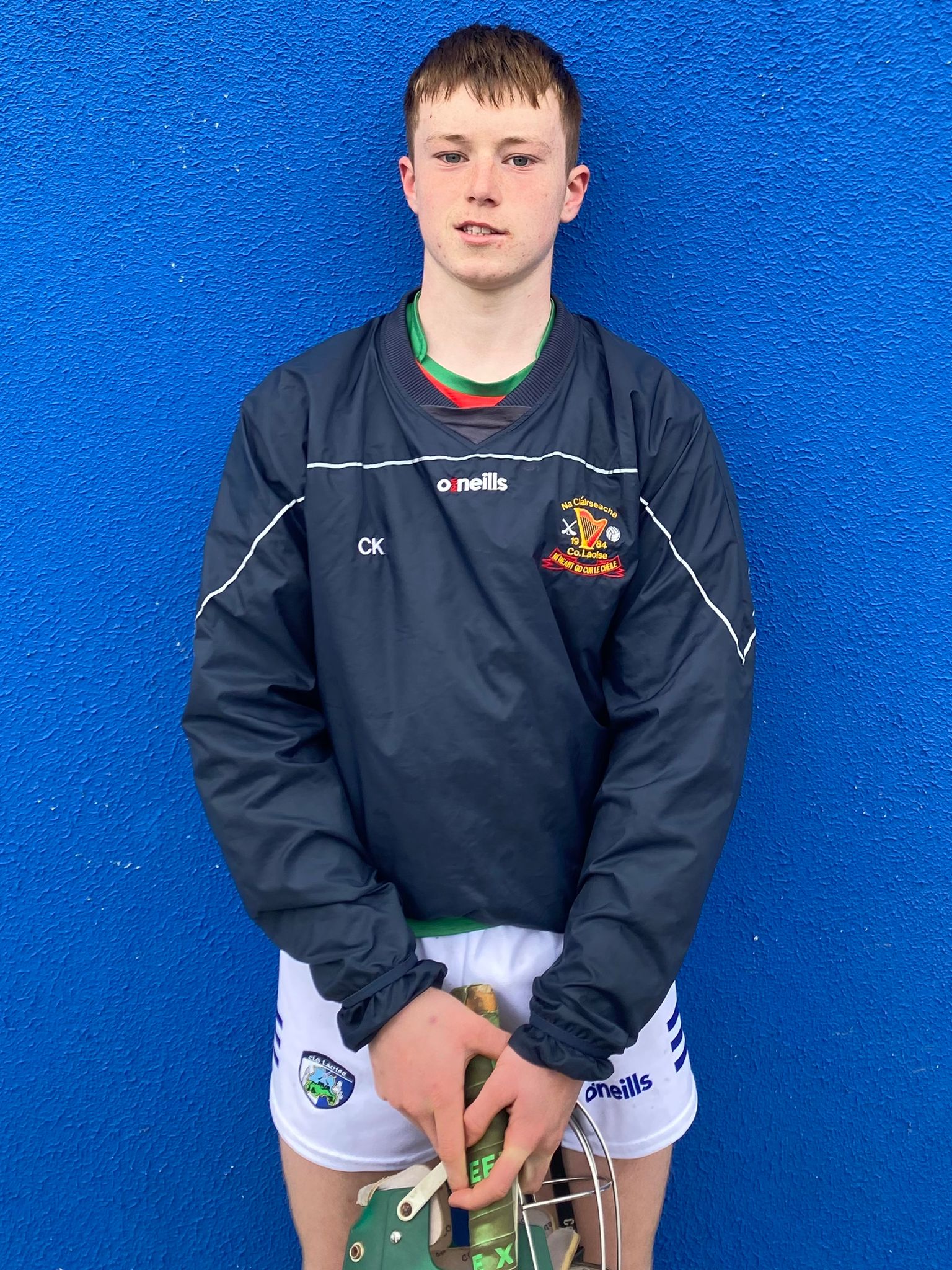 Age: 16
Club: The Harps
School: Colaiste Mhuire Johnstown
Position: Centre Forward
Favourite Player: Lee Chin
Jack Breen
Age: 17
Club: Castletown
School: Mountrath CS
Position: Wing forward
Favourite Player: Tony Kelly
Eoghan Cuddy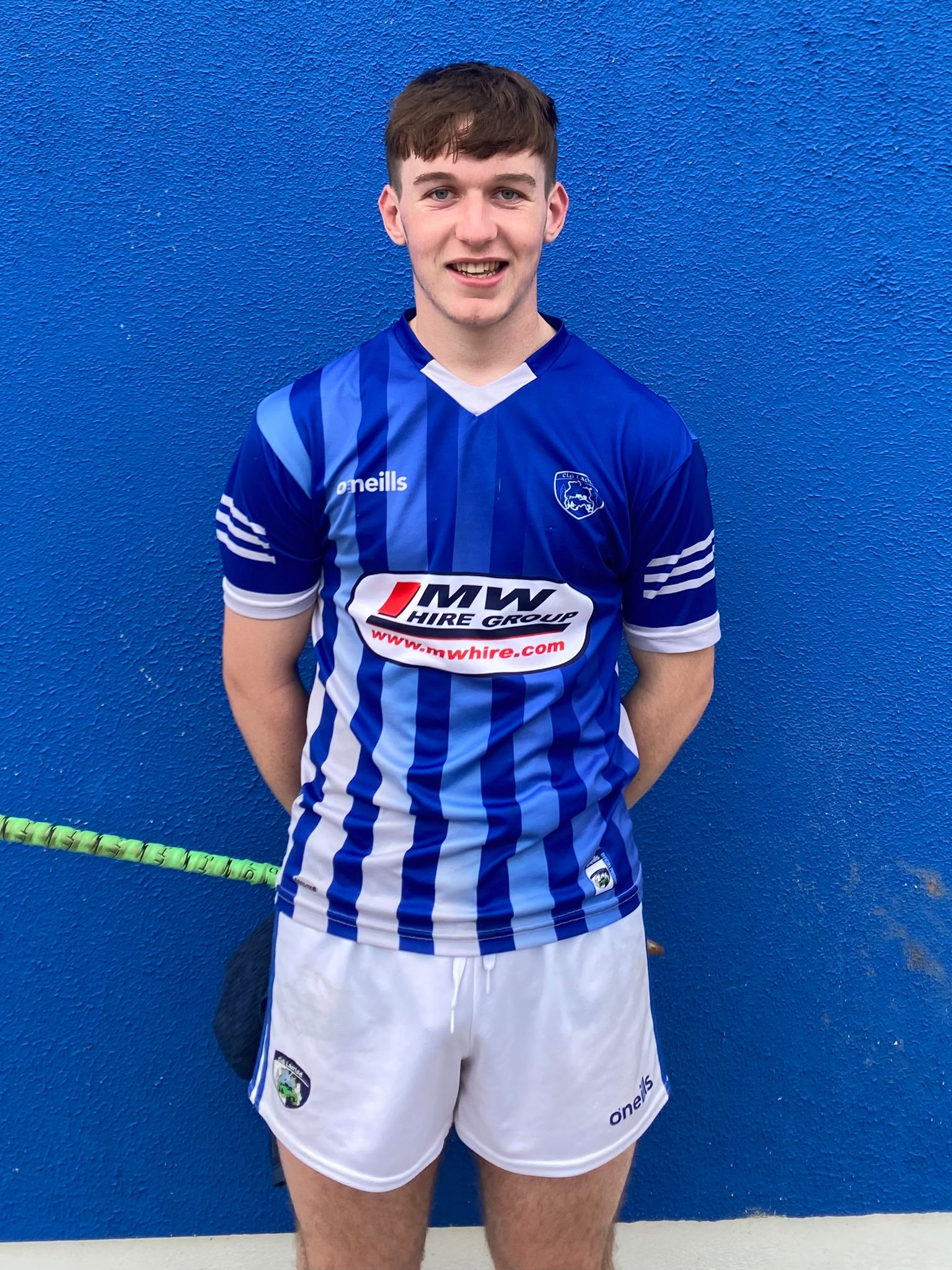 Age: 17
Club: Camross
School: Mountrath CS
Position: Corner Forward
Favourite Player: Dessie Hutchinson
Jer Quinlan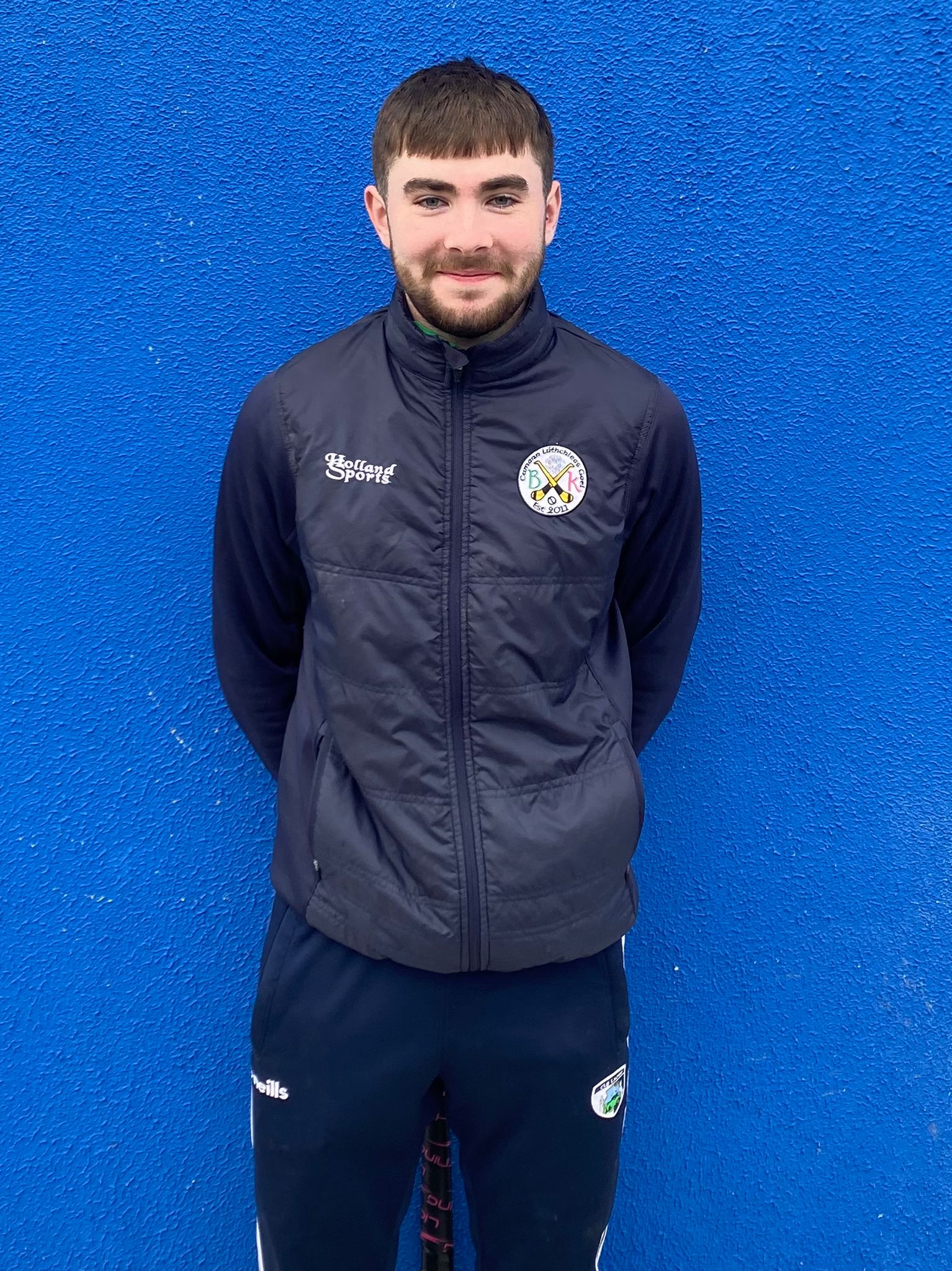 Age: 17
Club: Borris-Kilcotton
School: Mountrath
Position: Full forward
Favourite Player: Oisin Fleming
Cormac Byrne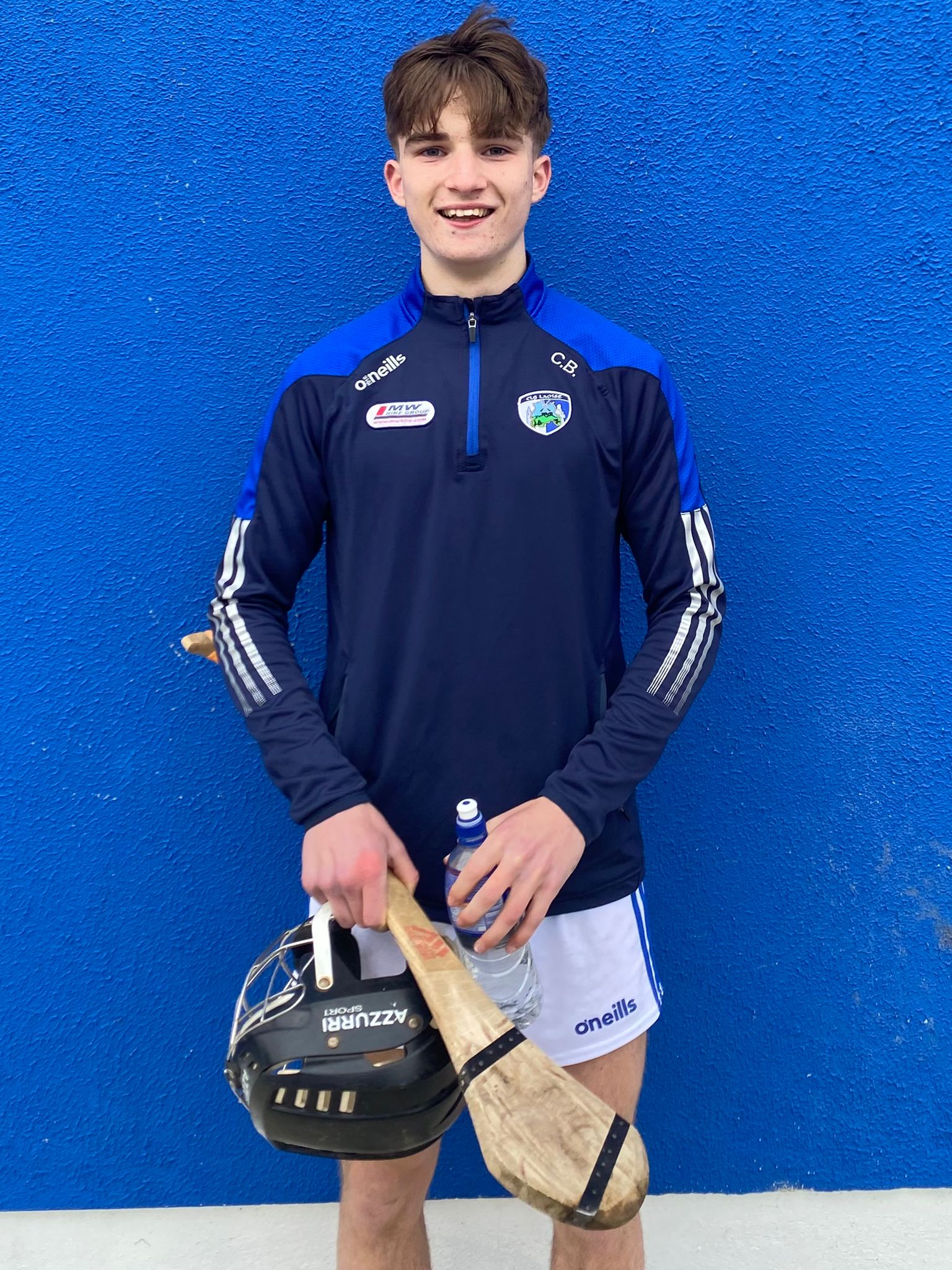 Age: 15
Club: Abbeyleix
School: Heywood CS
Position: Corner Forward
Favourite Player: Tony Kelly
Justin Duggan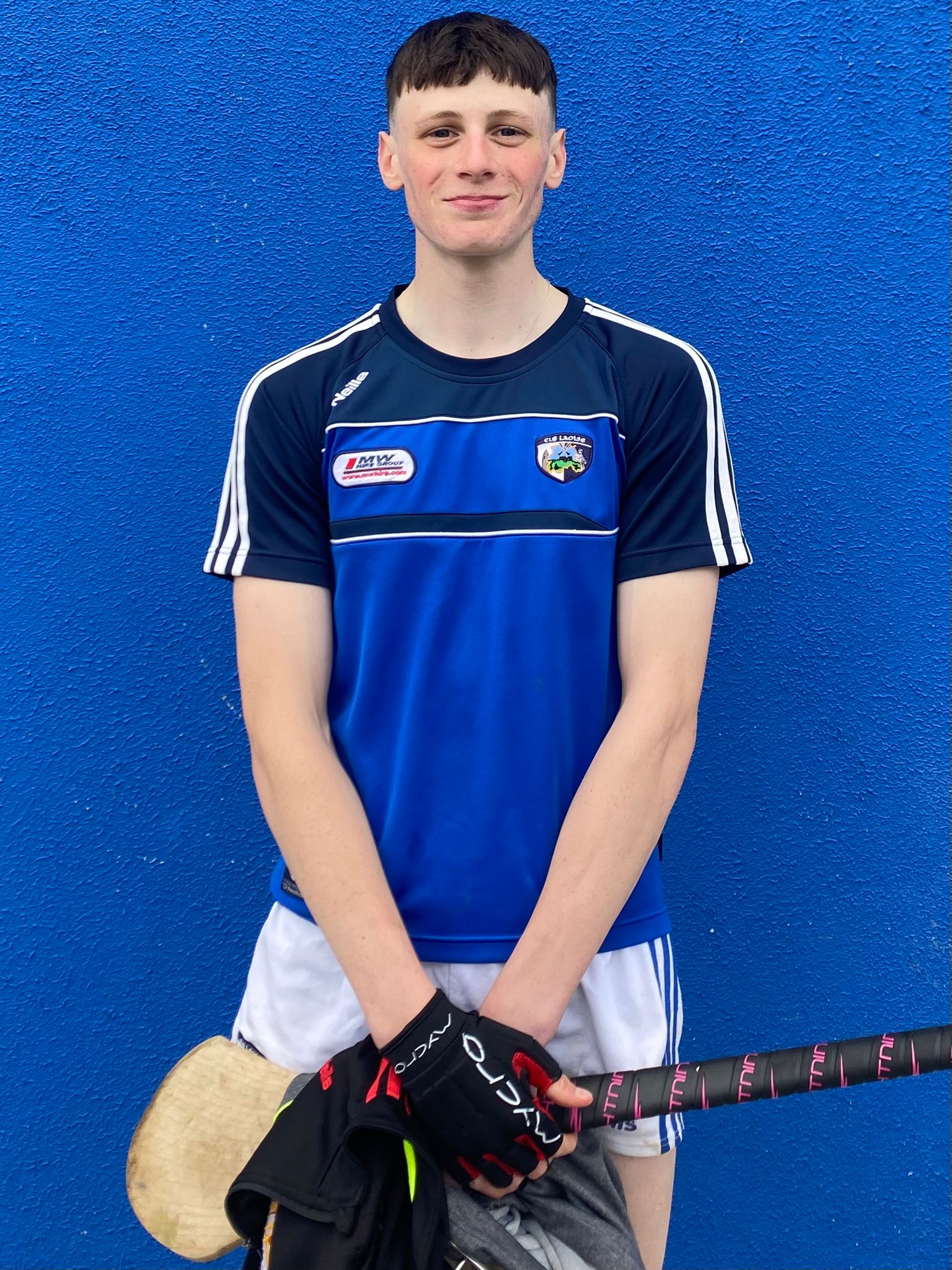 Age: 16
Club: The Harps
School: Colaiste Mhuire Johnstown
Position: Corner forward
Favourite Player: Mo Salah
Kevin Hyland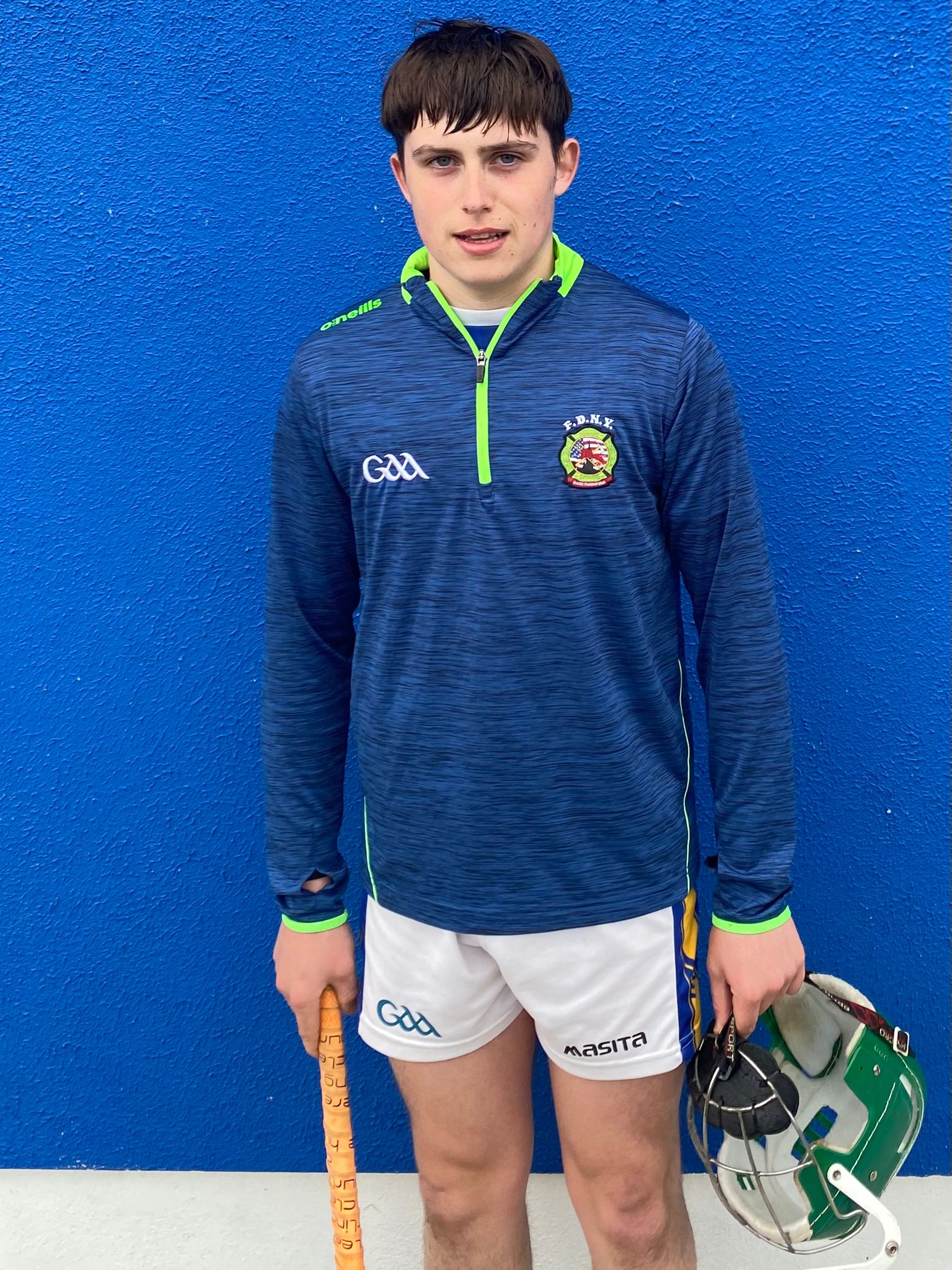 Age: 17
Club: Clough-Ballacolla
School: St Fergal's Rathdowney
Position: Corner Forward
Favourite Player: Dessie Hutchinson
Mark Downey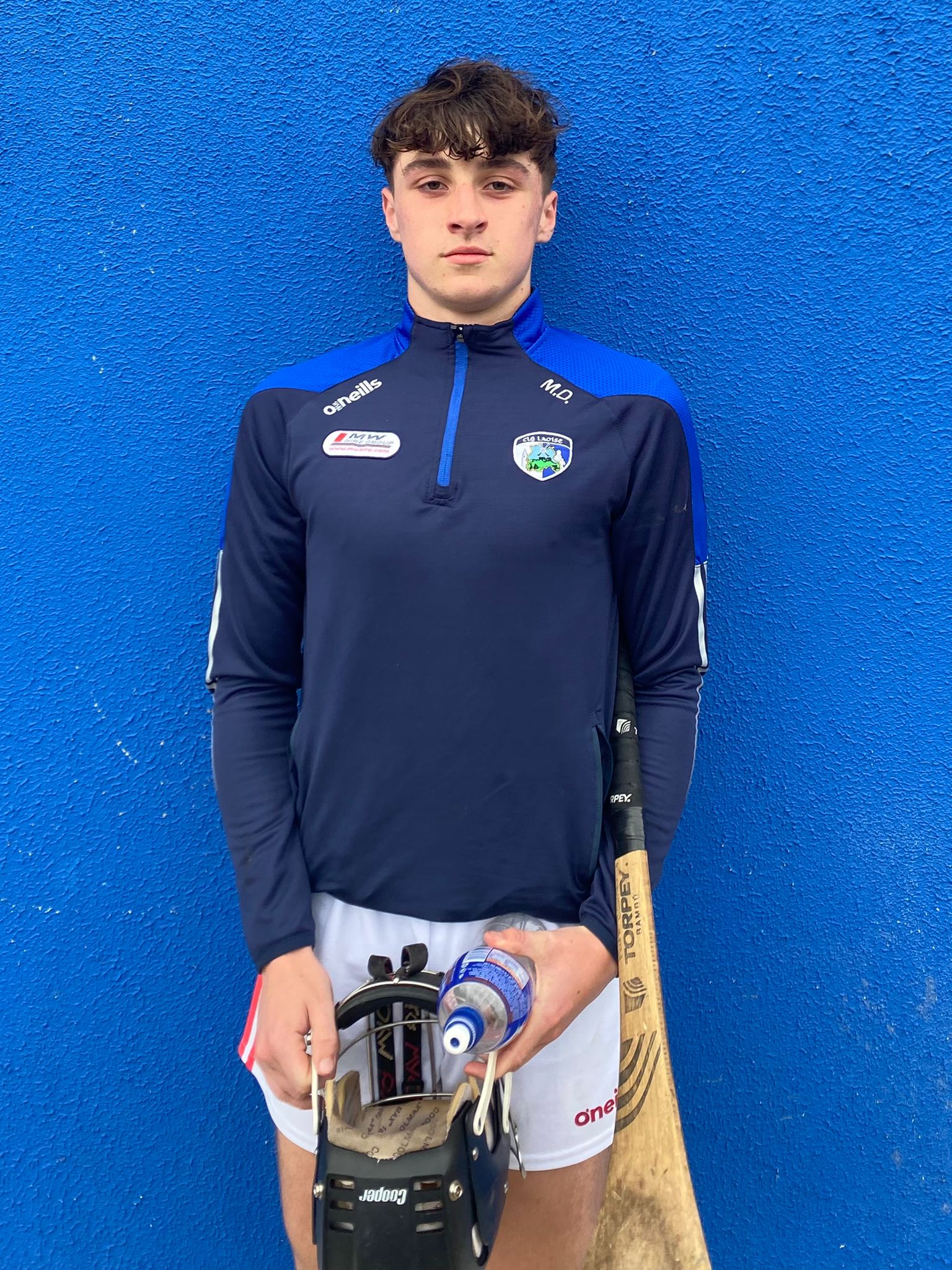 Age: 15
Club: The Harps
School: Colaiste Mhuire Johnstown
Position: Half Forward
Favourite Player: Aaron Gillane
Jacques Dowling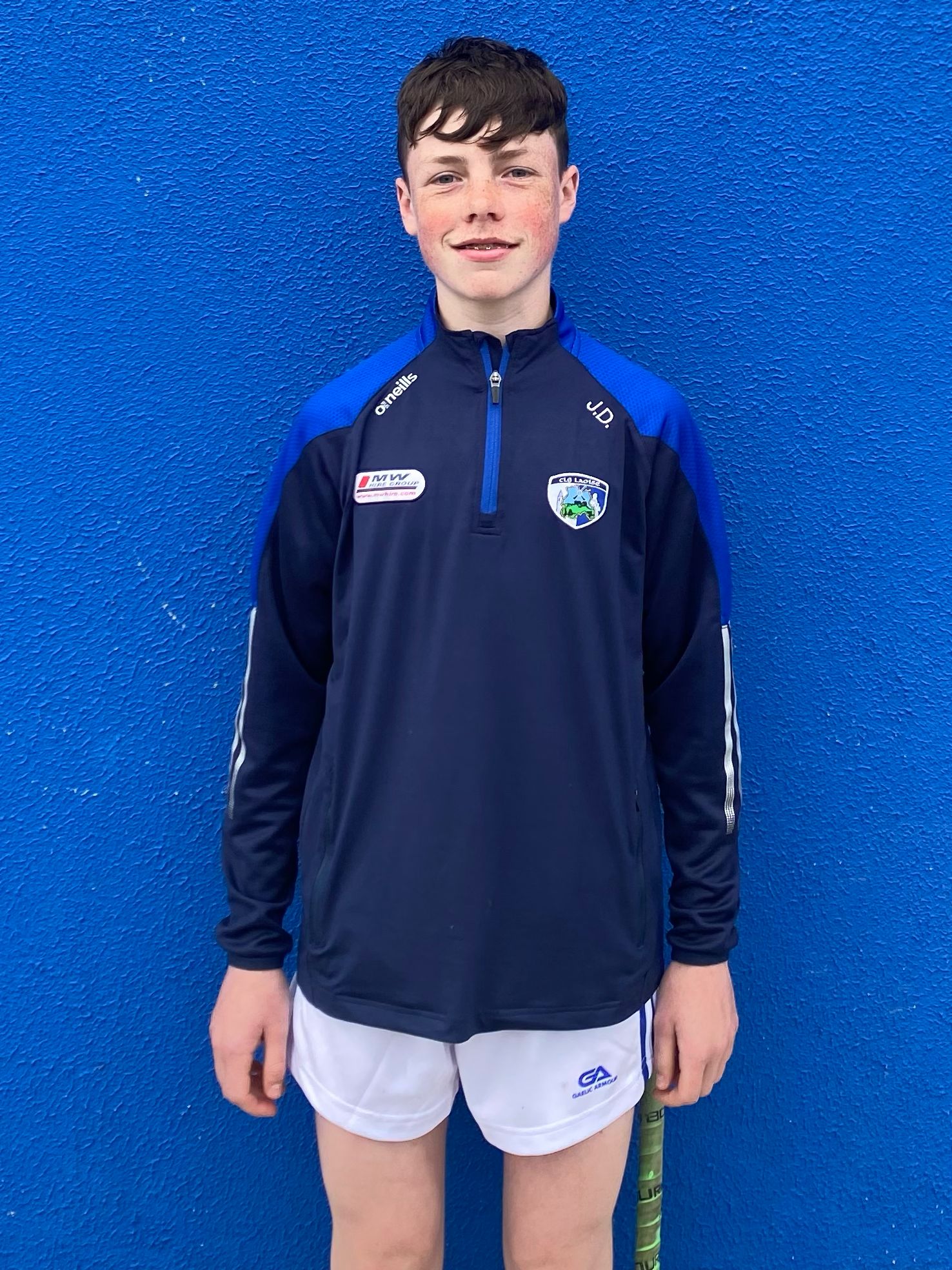 Age: 17
Club: Rathdowney-Errill
School: St Fergal's Rathdowney
Position: Wing forward
Favourite Player: Tony Kelly
Caelum O'Brien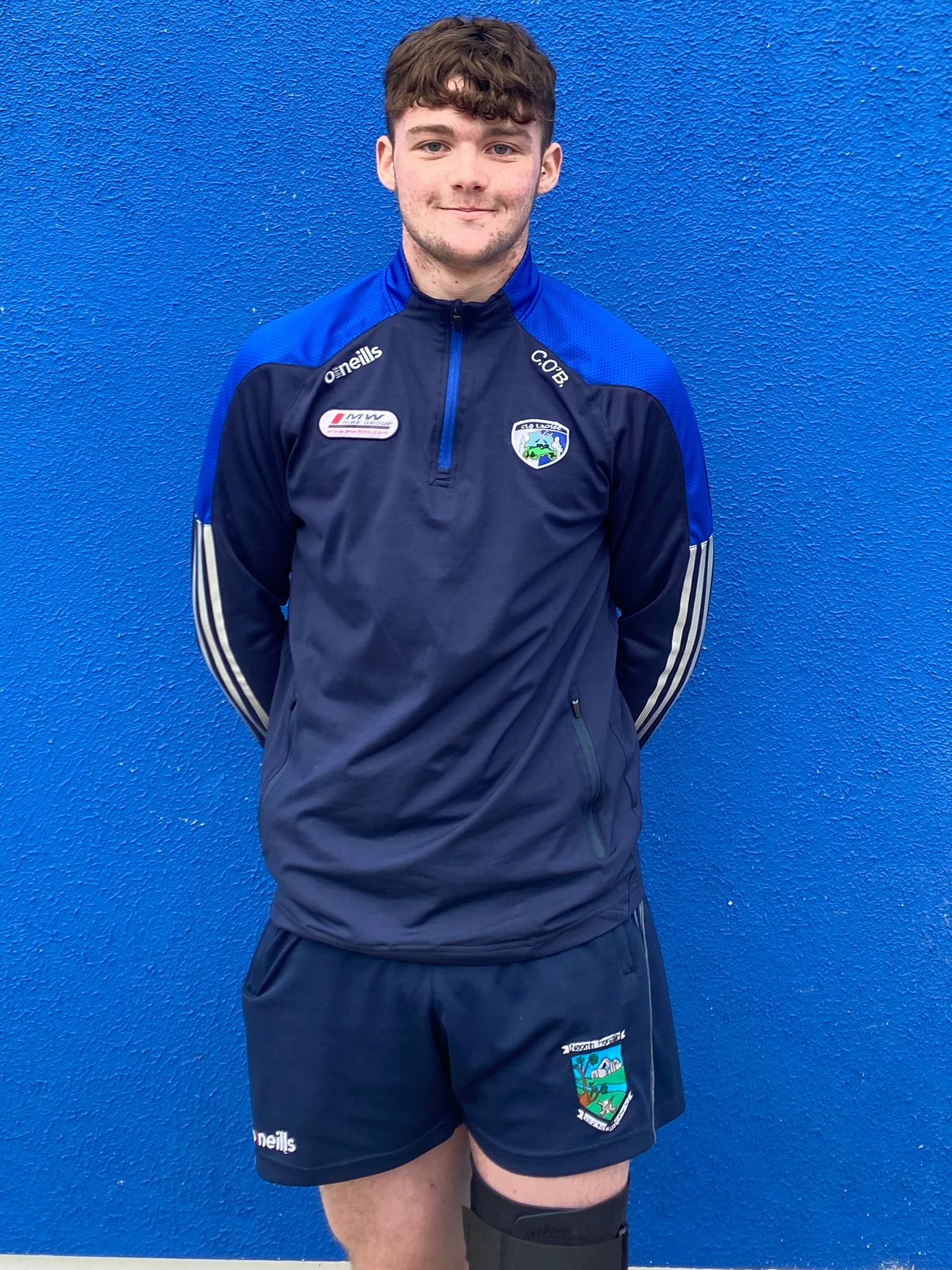 Age: 16
Club: Mountrath
School: Mountrath CS
Position: Half Forward
Favourite Player: Gearoid Hegarty
Enda Shortall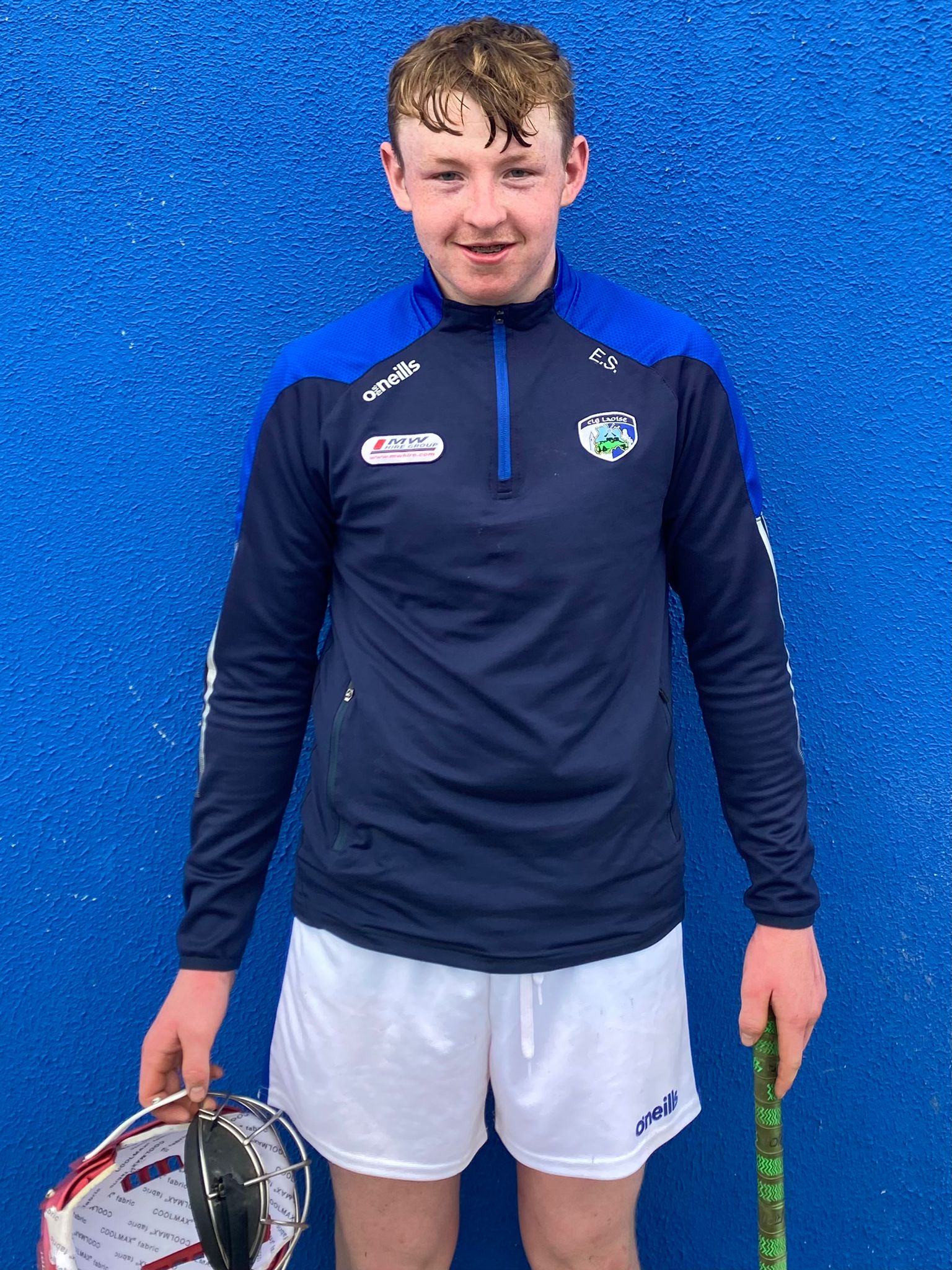 Age: 17
Club: Park-Ratheniska-Timahoe
School: Heywood CS
Position: Half Forward
Favourite Player: Patrick Bonner Maher
Jordan Downey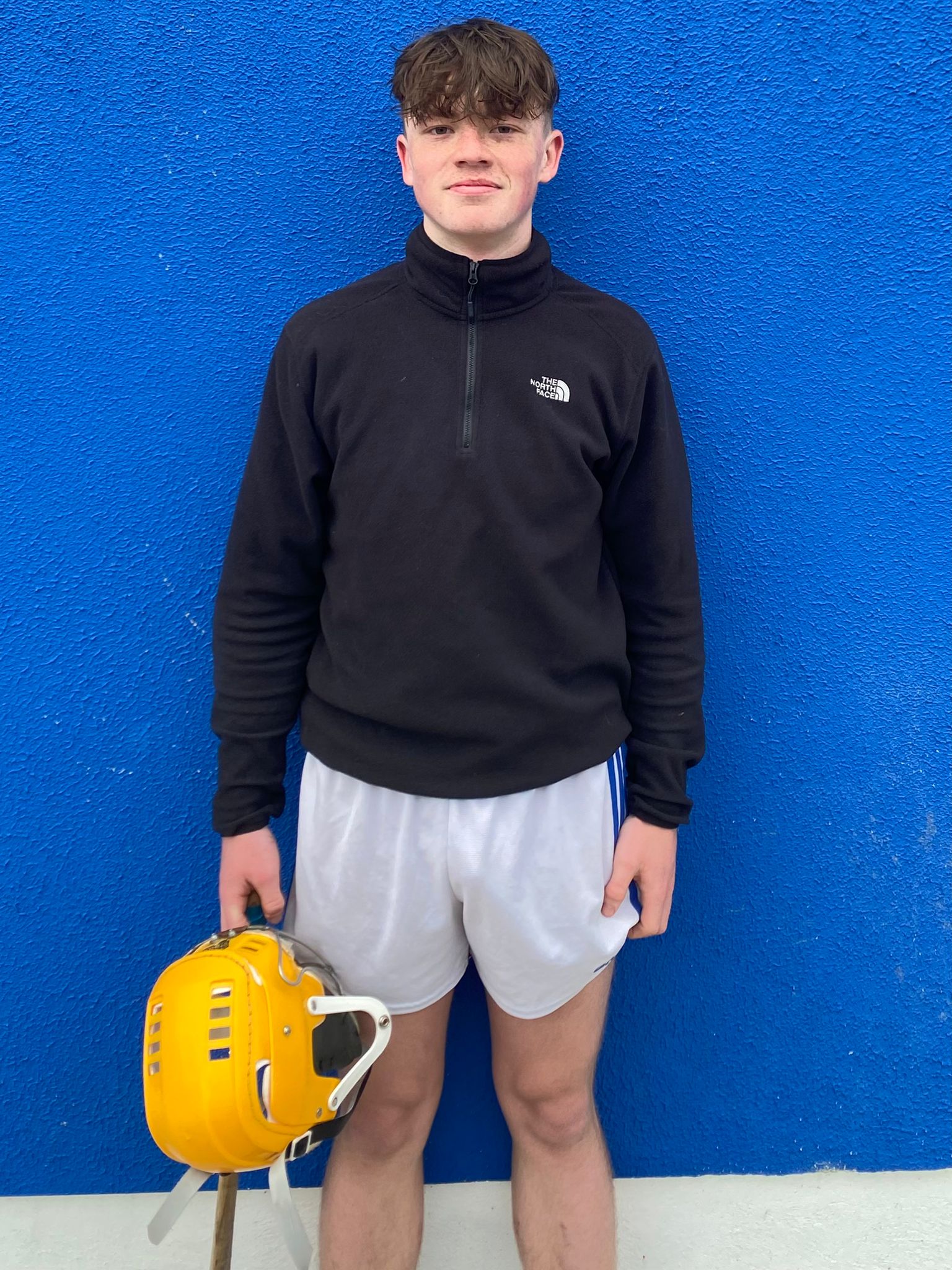 Age: 16
Club: Portarlington
School: Colaiste Iosagain
Position: Corner forward
Favourite Player: TJ Reid
Emmet Bergin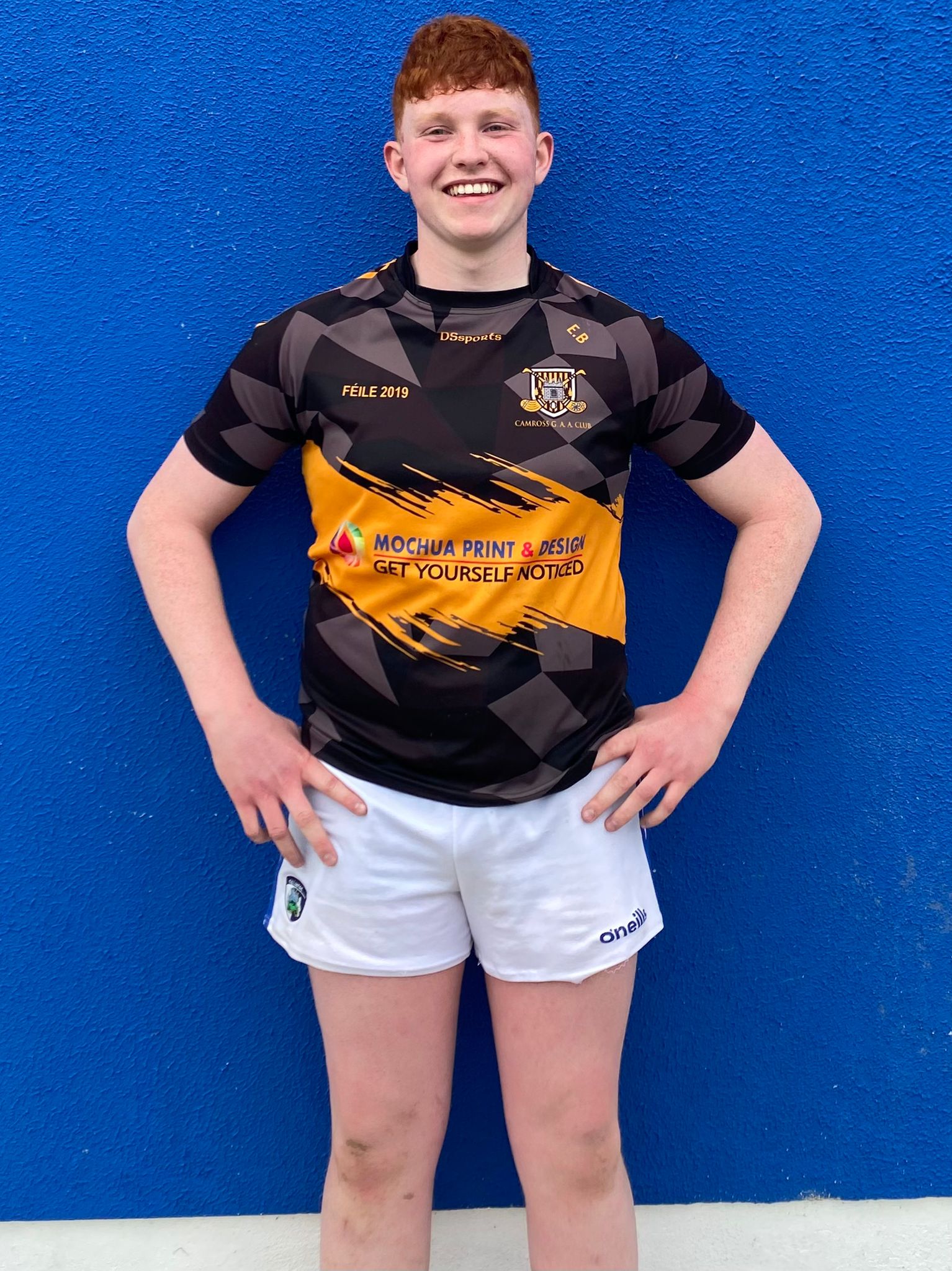 Age: 16
Club: Camross
School: Mountrath CS
Position: Half forward
Favourite Player: Tony Kelly
Sean Og Byrne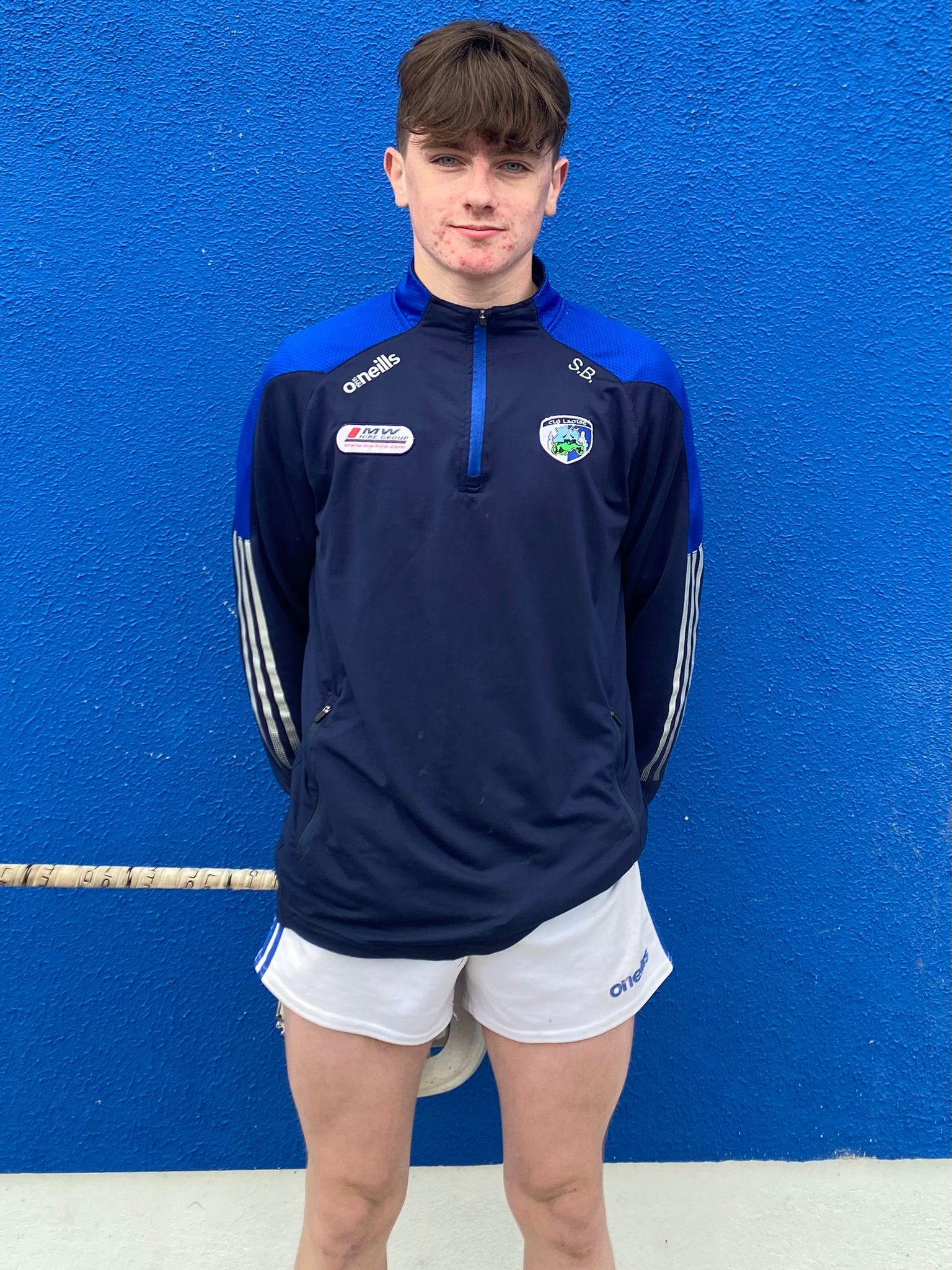 Age: 16
Club: Castletowm
School: Mountrath
Position: Half Forward
Favourite Player: Aaron Gillane
---
MANAGEMENT 
Manager: Declan Qualter
Coach/Selector: Tadhg Doran
Coach/Selector: Damien Carter
Coach/Selector: Derek McGrath
Strength and Conditioning: Tomas Hassett
Team Secretary: Tim Bonham
Physio: Laura Langton
Video: Brian O'Sullivan
Stats: James Brennan
Logistics: Tom Brennan
SEE ALSO – Check out all our coverage of the Laois minor hurlers here