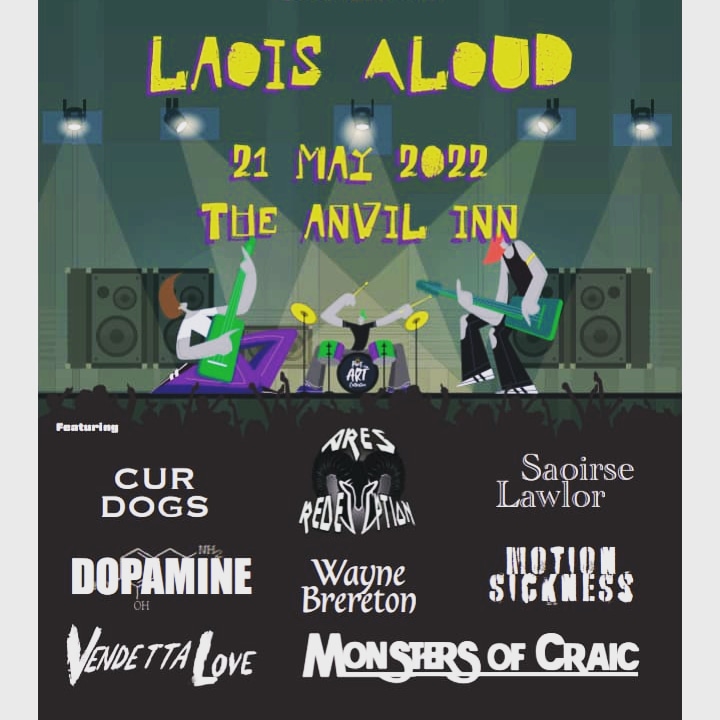 The Anvil Inn in Portarlington is one of the best live music venues in the region and this Saturday, May 21, they have a very attractive lineup in place for a great free event, Laois Aloud.
Eight different acts will take to the stage, beginning with Saoirse Lawlor at 6.50pm and finishing with Vendetta Love at 11.30.
Dopamine, Motion Sickness, Monsters of Craic, Cur Dogs, Wayne Brereton and Ares Redemption are all featuring too.
Full schedule below:
6.50pm – Saoirse Lawlor
7.30pm – Dopamine
8.10pm – Motion Sickness
8.50pm – Monsters of Craic
9.30pm – Cur Dogs
10.10pm – Wayne Brereton
10.50pm – Ares Redemption
11.30pm – Vendetta Love
SEE ALSO – Check out more stories from around Portarlington here