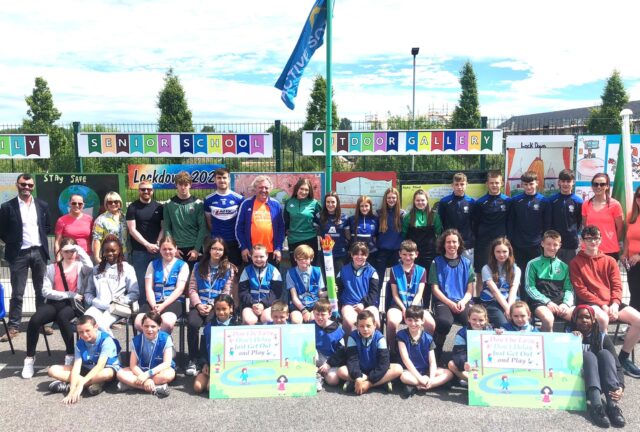 There was great celebration in a Laois primary school today as they hoisted their Active School Flag.
Active School Flag (ASF) is a Department of Education and Skills initiative supported by Healthy Ireland, and part of the National Physical Activity Plan.
The ASF initiative provides schools with a framework to guide, support and incentivise them to work towards achieving a physically educated and physically active school community.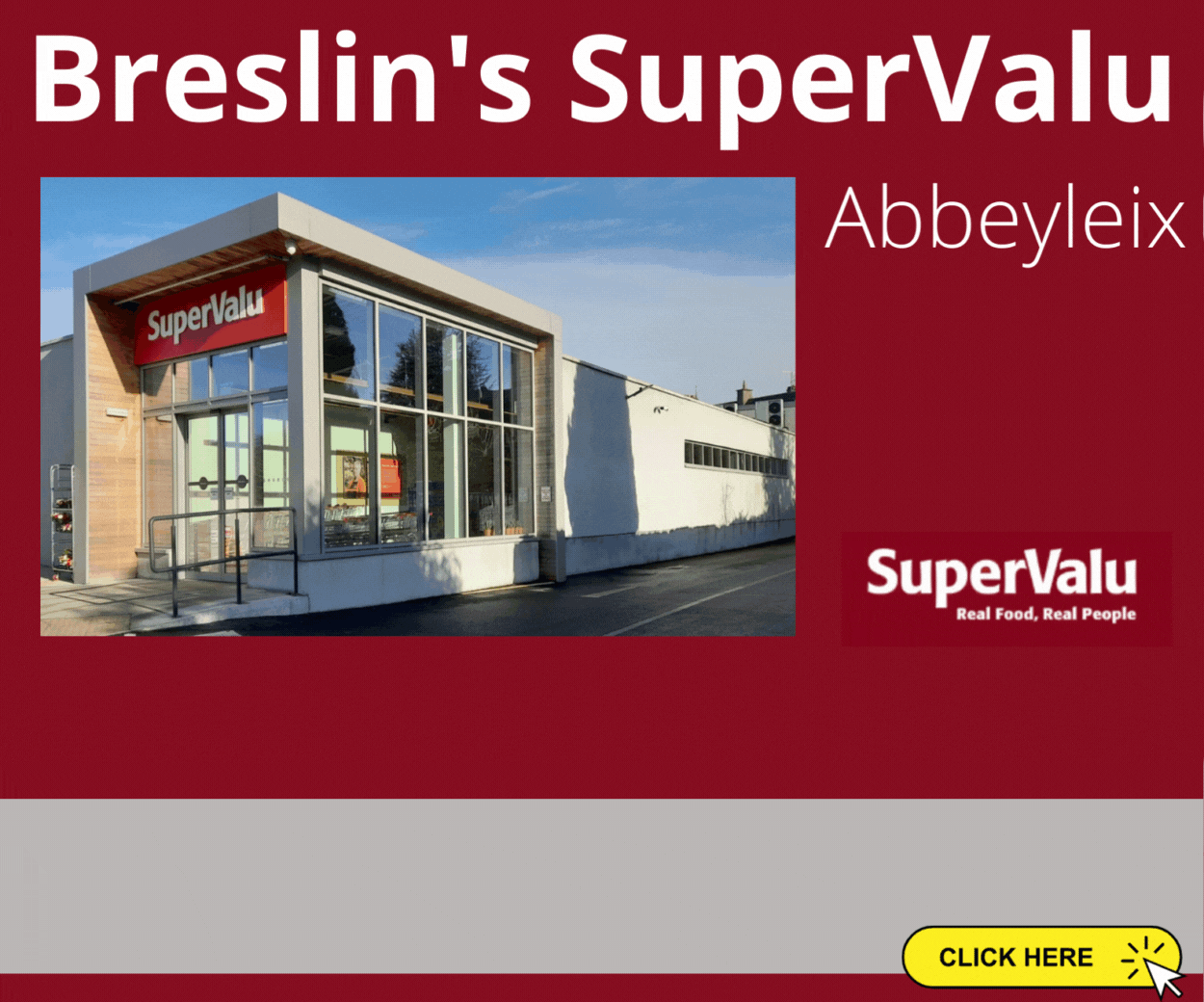 Once awarded, ASF remains valid for a period of 3 years, after which time schools are invited to re-engage with the process.
There are just 678 of these schools in Ireland and Holy Family Senior School in Portlaoise in now one of them.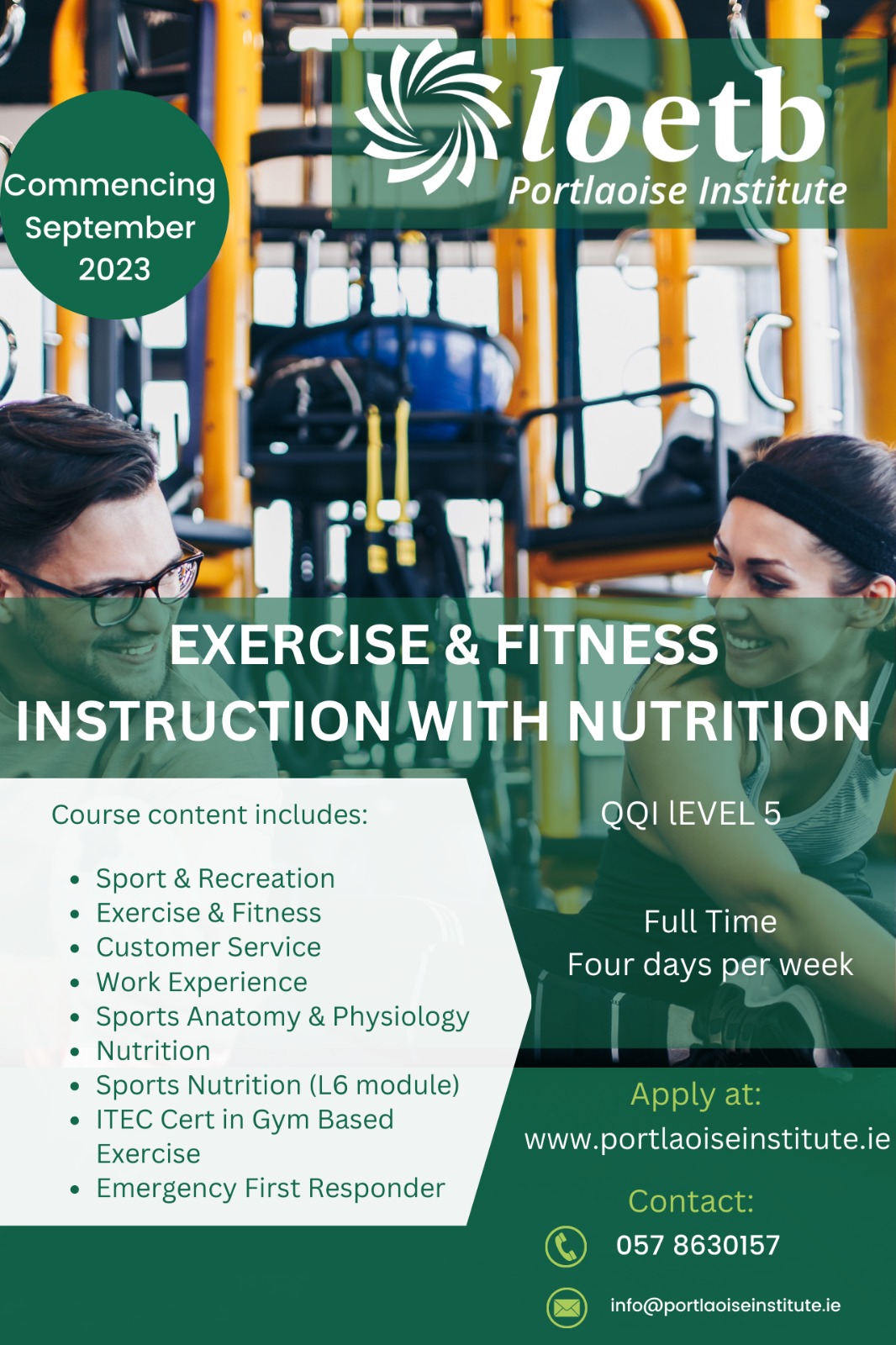 The children, teachers and staff members have all bought in to the initiative and their efforts were rewarded today.
An Active School Committee consisting of students and teachers was formed and they organised a series of events.
Every class took part in a marathon while a walking track was developed.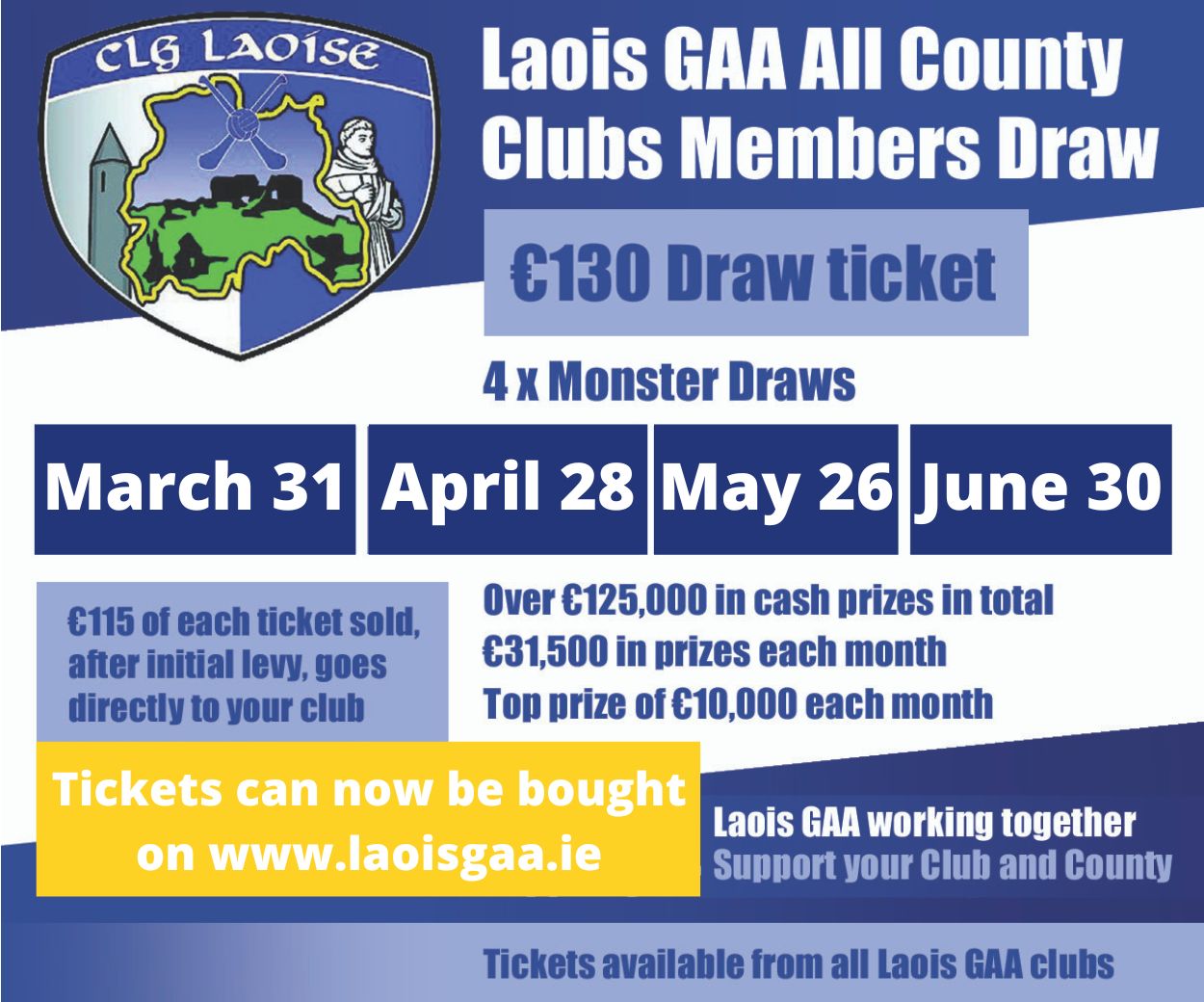 Music and active lines became part of every school day while this week was Active Week where a range of events took place.
The children also came up with a slogan – 'Don't be lazy, Don't delay, Just get out and play'.
A range of past pupils who have achieved sporting excellence were invited to today's ceremony.
Laois's only hurling All-Star Pat Critchley, raised the flag, and he was joined by international basketballers James Phelan and Shannon Quigley.
Ladies GAA stars Leah Loughman, Sarah McDonald and Abbie Louise Byrne were all in attendance.
While so too were Josh Finn, David Whelan, Darren Brennan and Ben O'Connor who are all on the Laois U-15 football panel.
Principal Roisin Brennan said: "I want to thank all of our guests for coming here on this very special day.
"I also want to thank everyone on the Active School Committee who have worked tirelessly throughout this programme.
"Sport and activity is about more than winning or losing. It is about being with your friends and being part of the school community.
"Over 800 people took part in our Sports Day on Wednesday and it was a brilliant day – one of the most enjoyable I have ever had in school."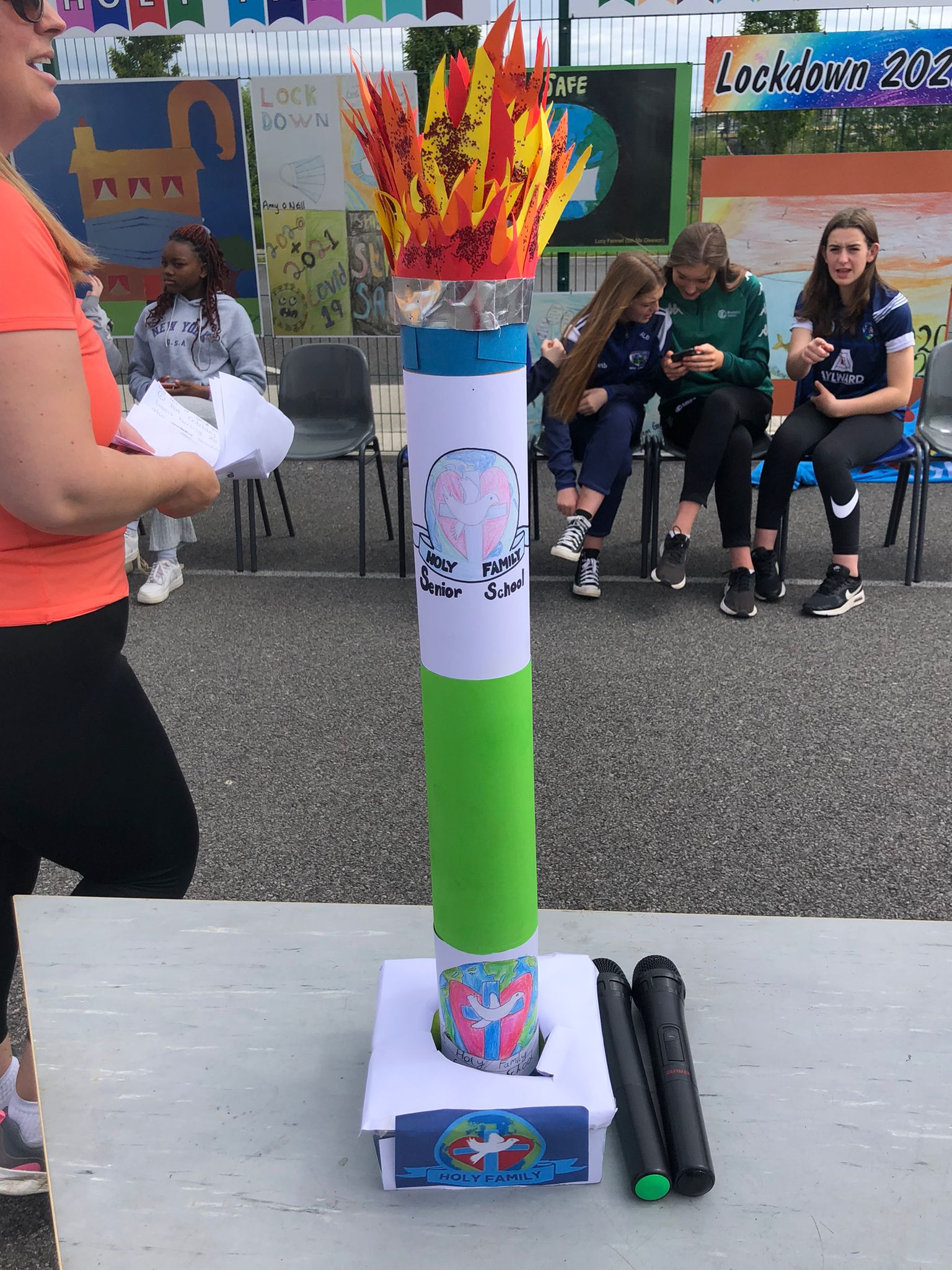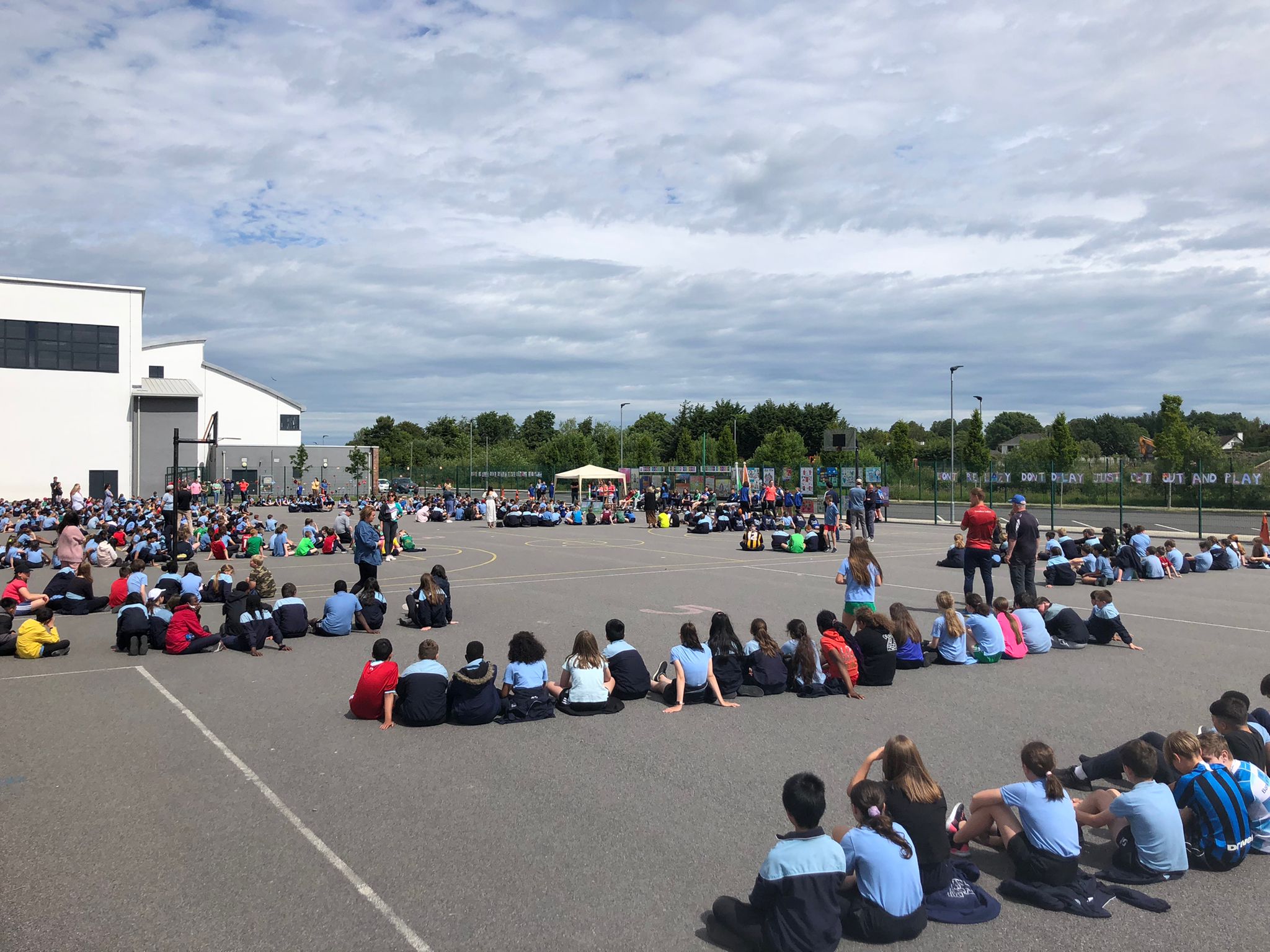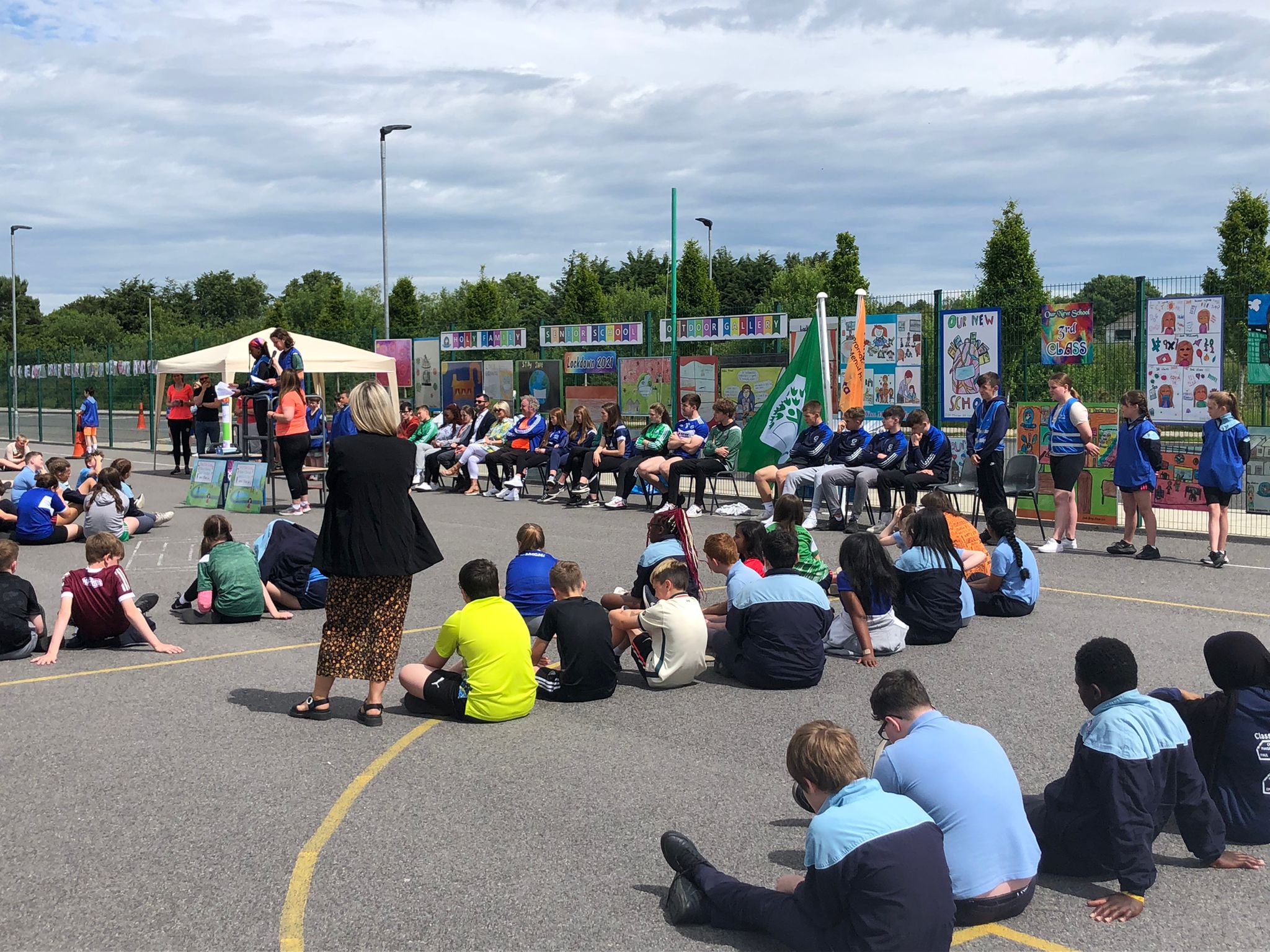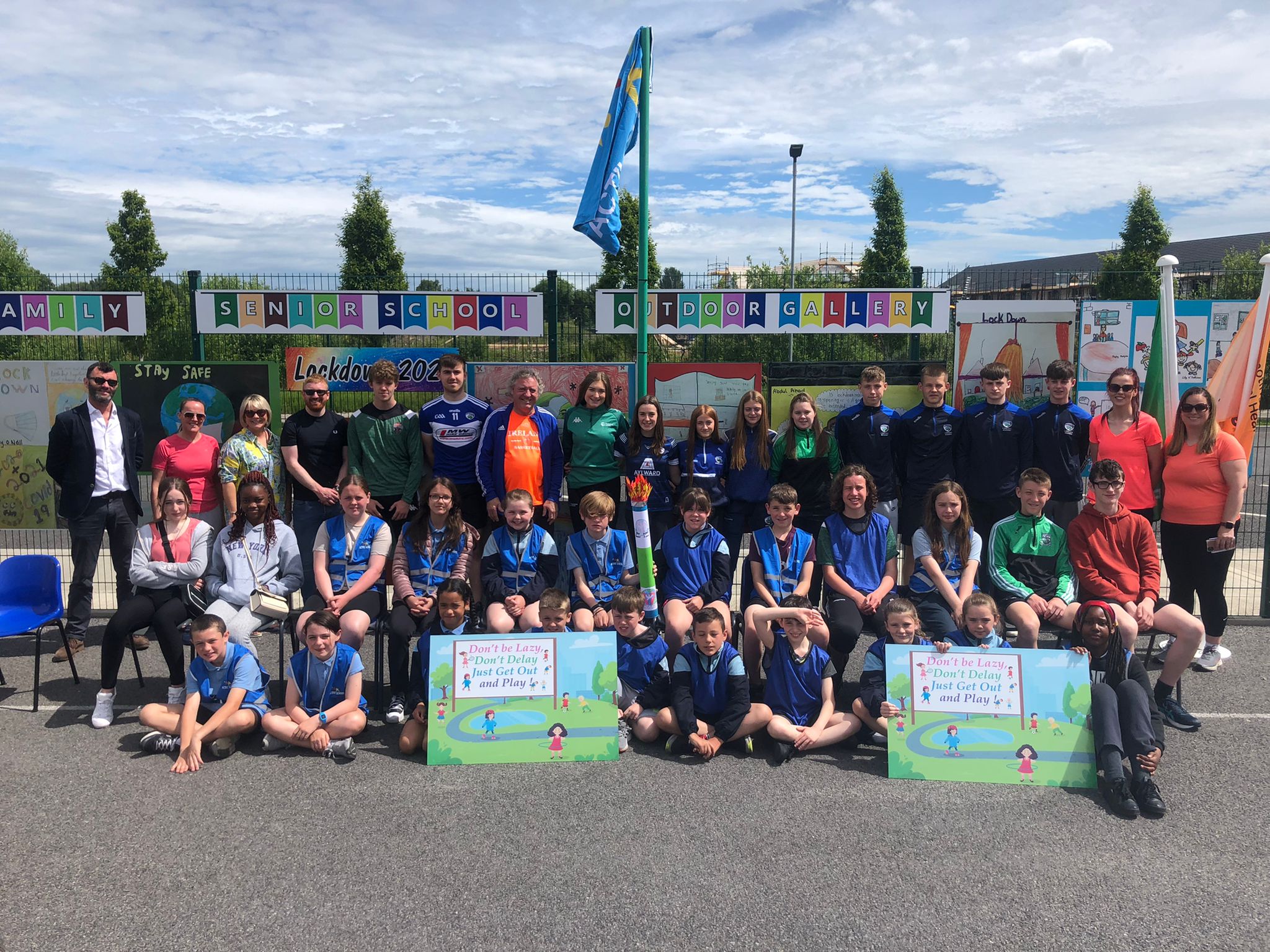 SEE ALSO – Customers and friends invited to prayer services following sad passing of Laois business man