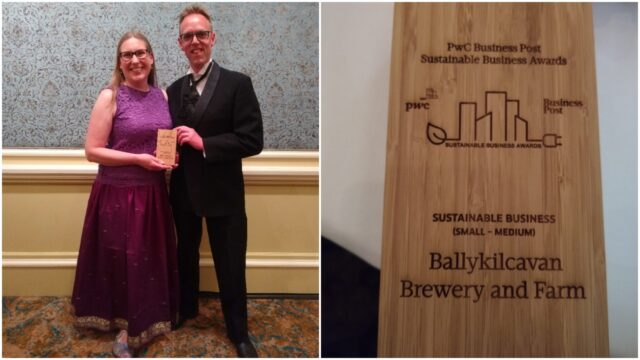 There was great celebration at the Intercontinental Hotel in Dublin last night as Ballykilcavan Farm and Brewery won a huge accolade.
It was named as the best small-to-medium sustainable business in Ireland at the inaugural PwC/Sunday Business Post sustainability awards.
The judges commented that Ballykilcavan had 'executed both large and small initiatives across the business to address sustainability challenges' and described the company as 'an exceptional role model in the agricultural sector'.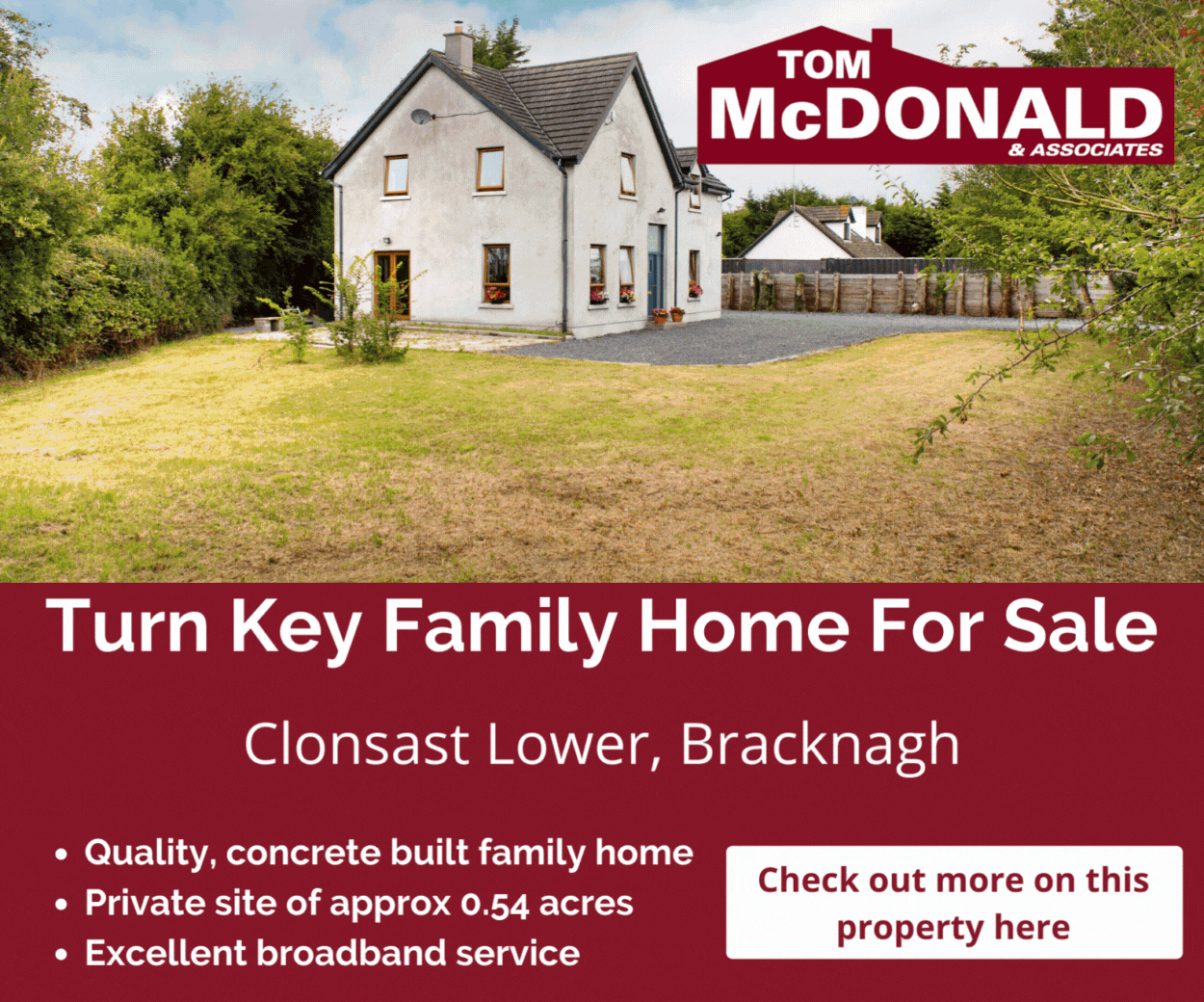 Commenting on the win, Ballykilcavan MD David Walsh-Kemmis, said: "We're absolutely delighted, if a bit shocked, with this win.
"The category we were in was for companies with up to 200 employees, so we were thrilled just to make it to the final."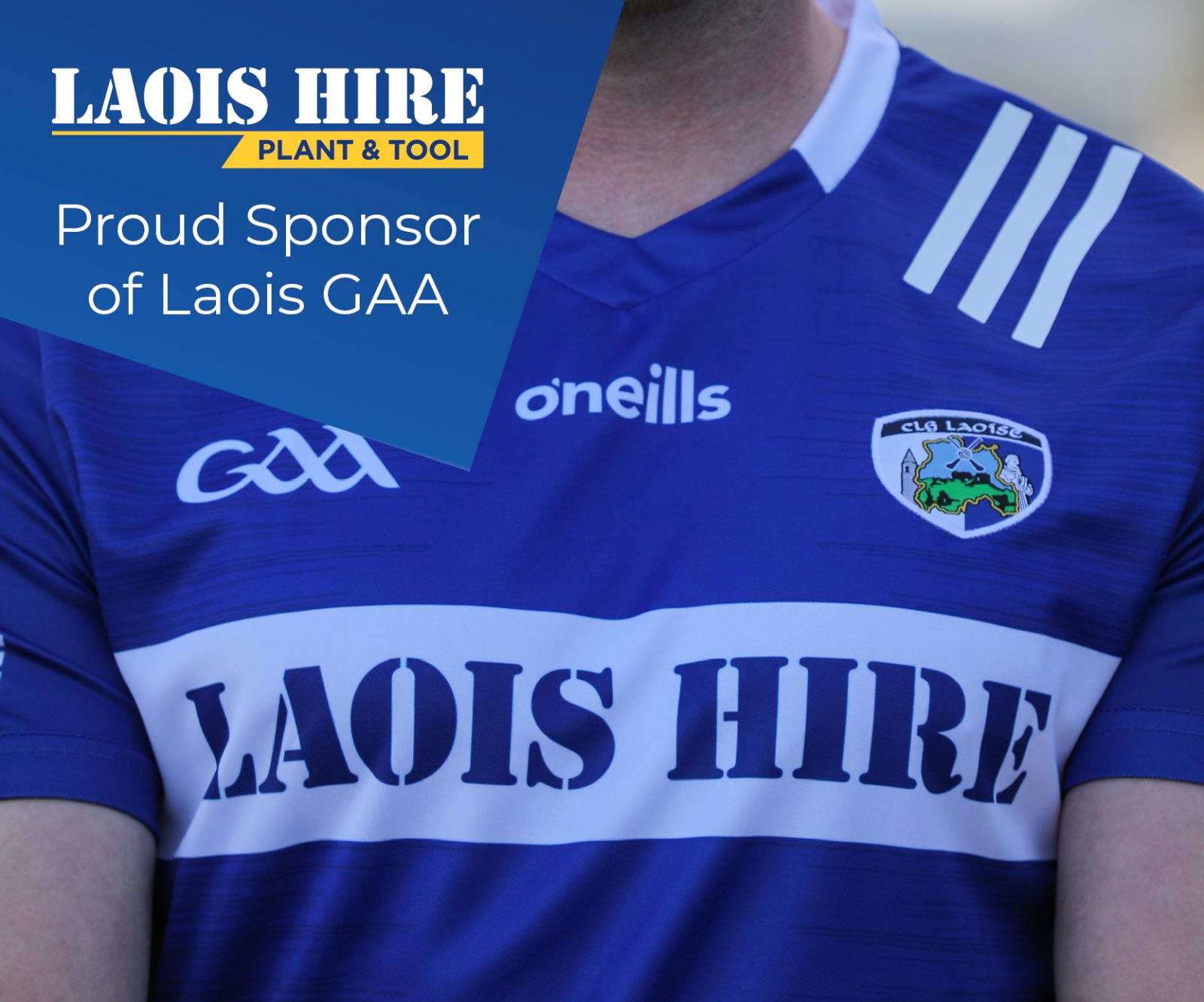 Lisa Walsh-Kemmis, who is in charge of sustainability at Ballykilcavan added: "There are still lots of improvements that we can make, but this award is a fantastic acknowledgement of what we have achieved so far.
"We're very proud of how the business is growing, but also of how we're growing it in a sustainable way."
Ballykilcavan's win came just two months after they won the sustainability award at the national Small Firms Association awards.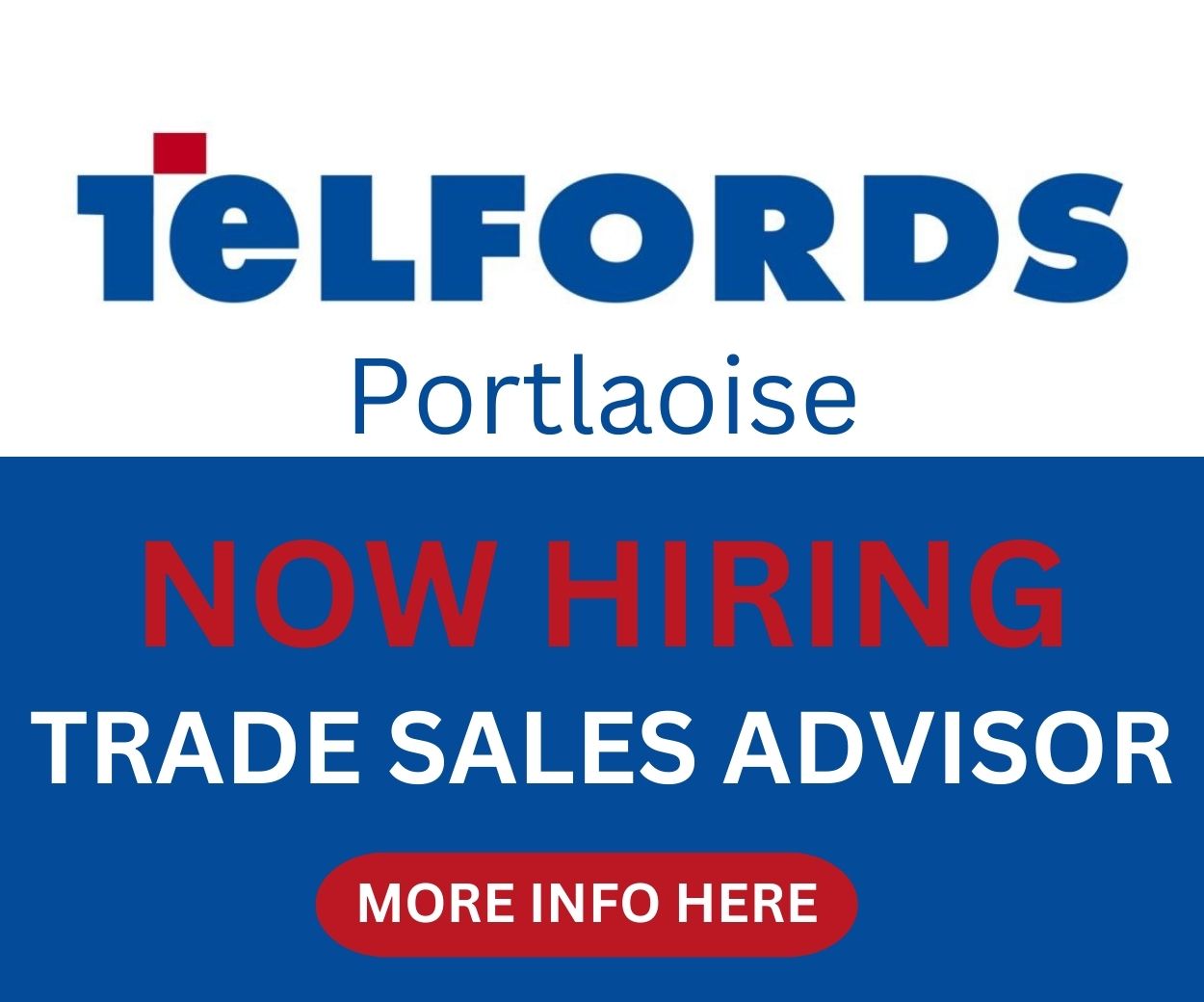 They have been recognised for their efforts in sourcing local ingredients, recycling organic wastes, reducing energy and water use and generating their own power, and biodiversity and community supports.
David added "We still feel like we have a lot to learn, but we also want to share the steps that we have made so far, so we'll be organising a free open day at the brewery later in the summer for anyone who is interested to see what we have done so far."
SEE ALSO – Update provided on 'Tyrrel's Land' with no development expected before 2025