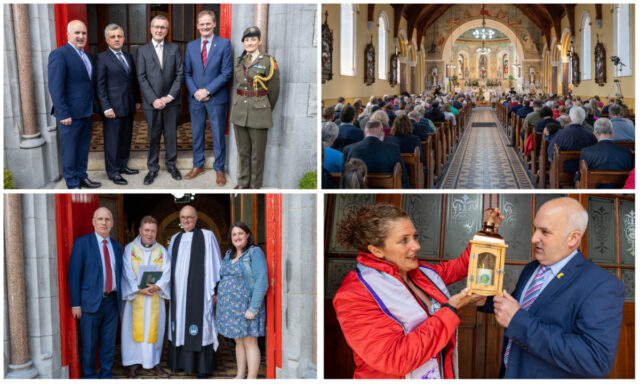 The 9th Embrace FARM Annual Ecumenical Remembrance Service took place on Sunday June 26 at the Church of the Most Holy Rosary in Abbeyleix.
Embrace FARM was delighted to welcome families in person to its annual remembrance service for the first time since the Covid-19 Pandemic began.
The service will be broadcast on RTÉ 1 on Sunday 3rd July at 11am or can be viewed on www.embracefarm.com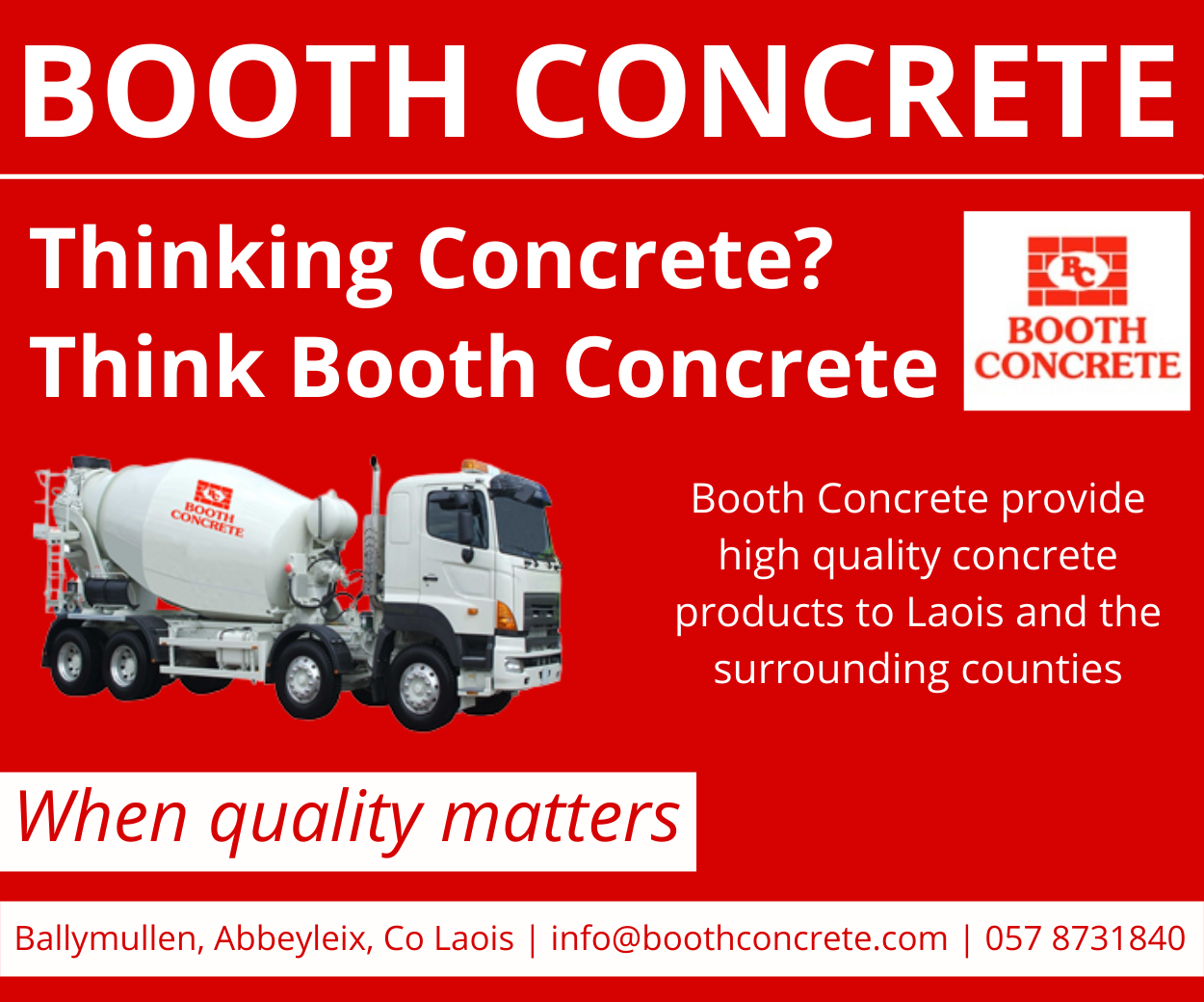 Embrace FARM (Farming Accidents Remembered & Missed) was established by husband and wife, Brian and Norma Rohan in 2014, following the tragic loss of Brian's father Liam in a farming accident.
The not-for-profit organisation is the first of its kind to support the farming community and families of Ireland who, like them have experienced the impact of farm accidents.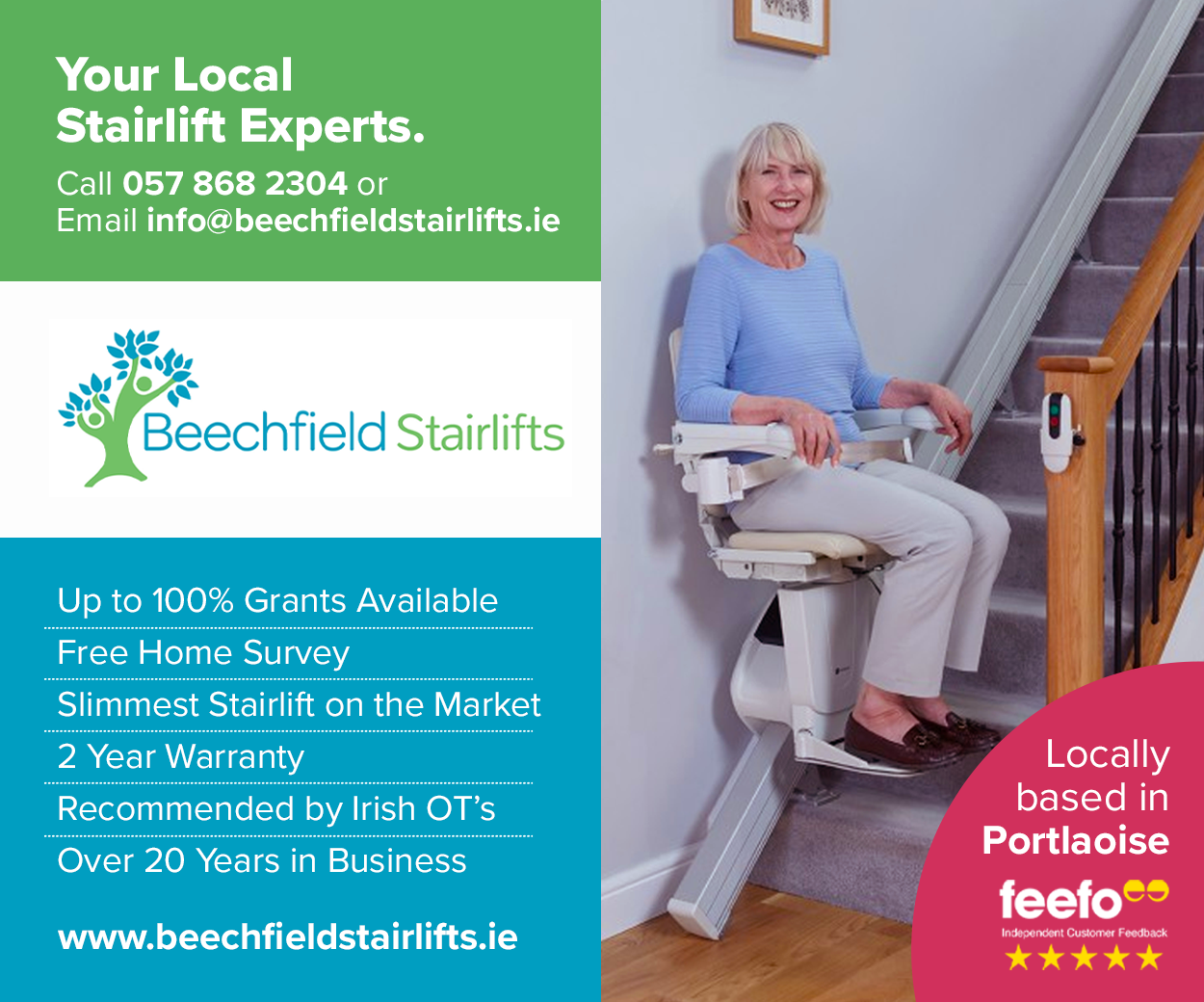 Each year, an ecumenical remembrance service takes place for those who have lost a loved one or suffered severe injury in a farming accident.
Speaking at the opening address, Embrace FARM Co-Founder Brian Rohan said: "The recent years have been difficult for those of us grieving the loss of a loved one with the isolation of the pandemic adding to the journey.
"This year we will again remember all those who have been affected by trauma from every corner of our island.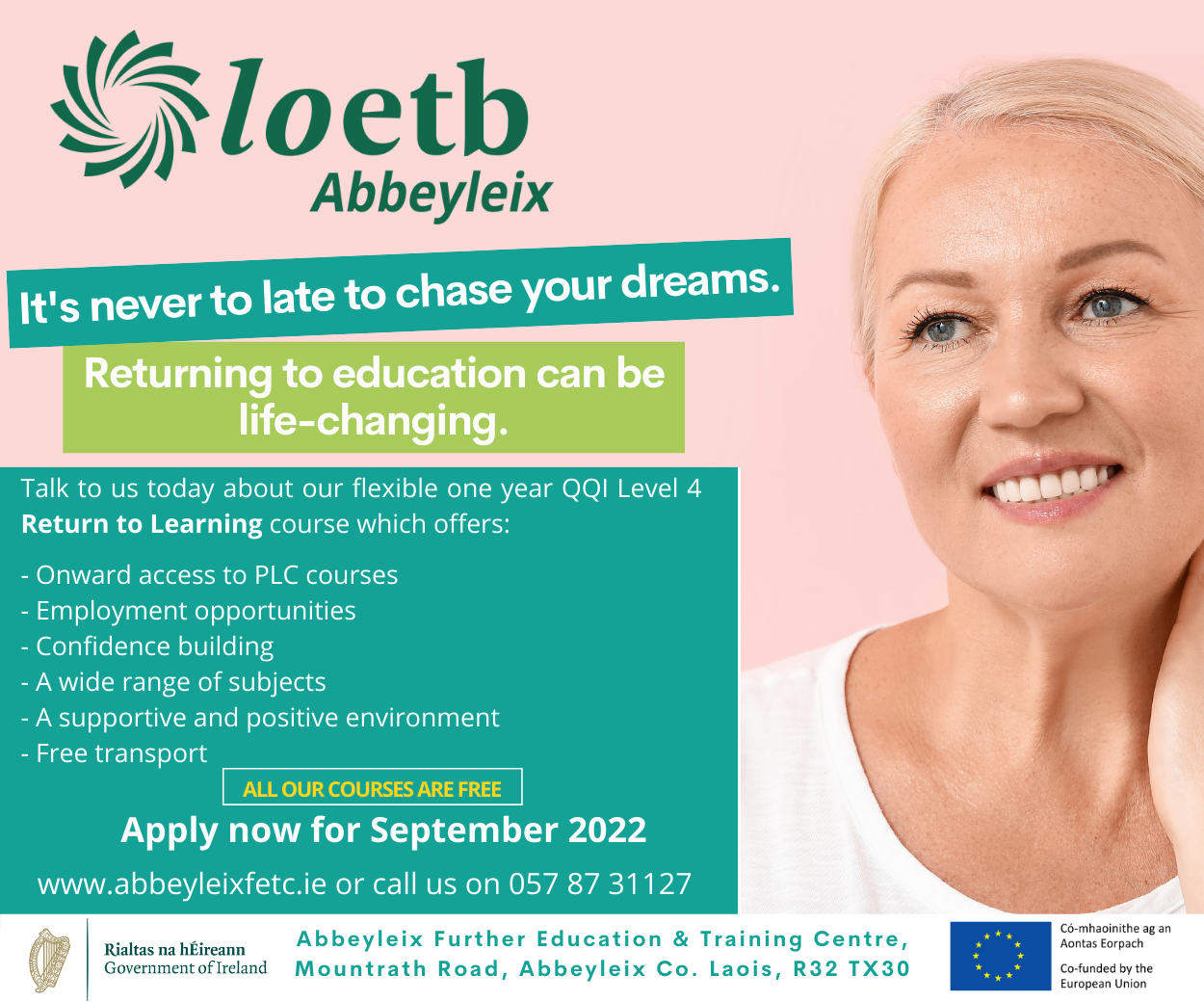 "Today, hopefully plays a part in your healing. We give thanks to all who are making this service today possible: Fr. Paddy Byrne, Parish Priest at Abbeyleix & Raheen; Canon Patrick Harvey, Rector of Abbeyleix & Killermogh Union of Parishes; and Tina Cuddy, who is directing our local musicians."
The most poignant point of the service was the rollcall of 255 deceased names of farm accidents and traumas.
Read out by Norma Rohan, Co-Founder of Embrace FARM with Angela Hogan, Embrace FARM Director, names dating as far back as 1934 were submitted by the close families and friends of the deceased.
Farm families present in person for the service were given a candle to light and placed on the altar near the photos of the deceased that lined the steps to be remembered.
Brian Rohan, Embrace FARM Co-Founder, said: "We speak their names because they are a part of everything that we do, everything that we are.
"We speak their names because they are still, and always will be, a part of us."
Martin Heydon TD, Minister for State at the Dept. of Agriculture, Food and the Marine lit four candles from St Brigid's flame.
This candle is held by the Brigidine Sisters in Kildare and was re-lit as a perpetual flame in 1993 by President Mary McAleese, representing the four provinces of Connacht, Leinster, Munster and Ulster.
Representatives from national farm organisations kindly read out prayers of the faithful in thanks and gratitude to all that support the agricultural industry in Ireland;
· IFA – President Tim Cullinan,
· ICMSA – President Pat McCormack,
· ICSA – President Dermot Kelleher,
· UFU – President David Browne,
· Irish Seed Trade Association- Brigid Quigley
· ASA – President George Ramsbottom
An Taoiseach's ADC Commandant Claire Mortimer, presented a wreath to Mrs Brenda Flynn in memory of her late husband Kieran and their immediate family.
The Flynn family will take the wreath home and place it on their family grave as a mark of respect and remembrance by the island of Ireland to represent all the final resting places of loved ones lost suddenly on the farms of Ireland.
Check out the pictures from the event via Alf Harvey below: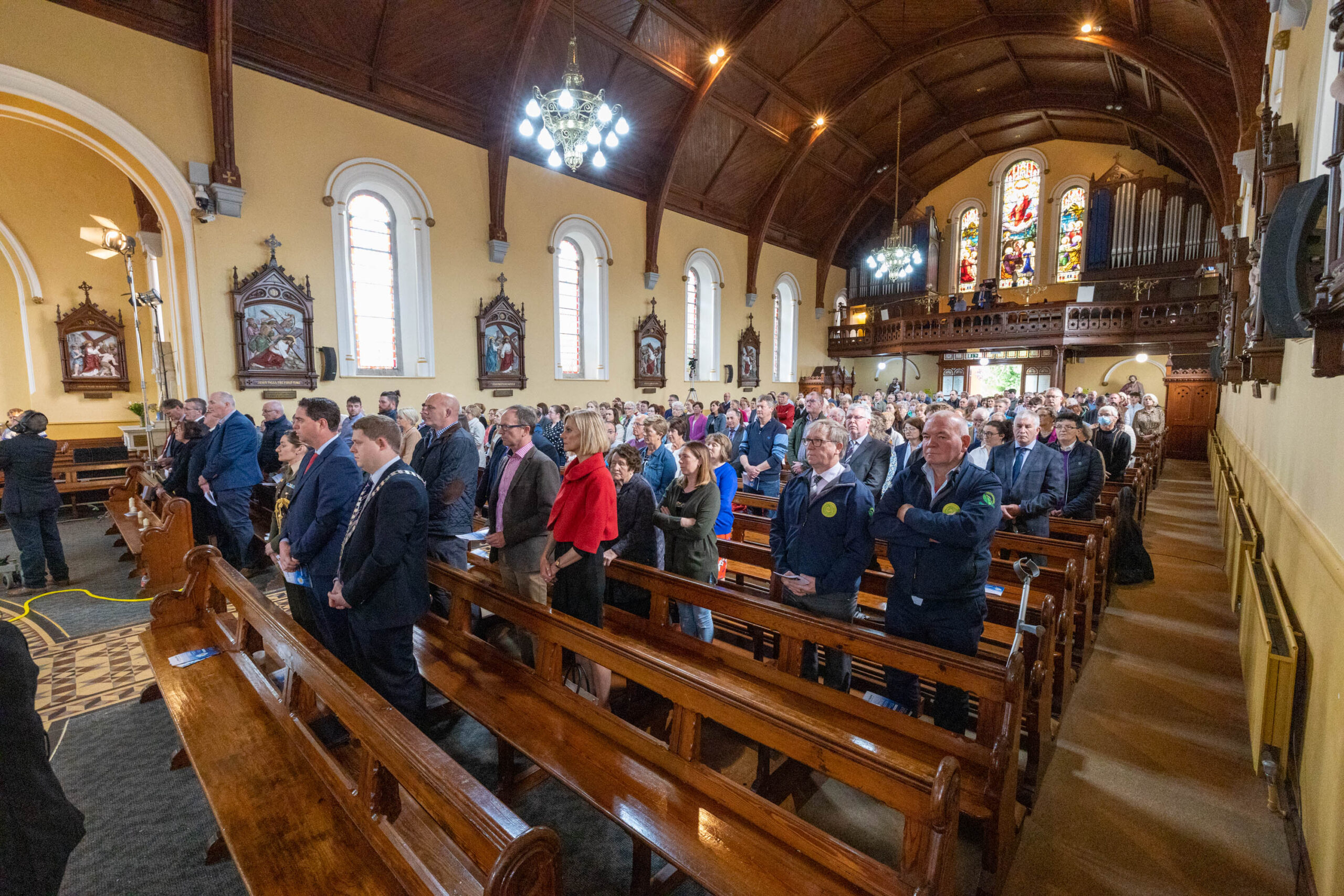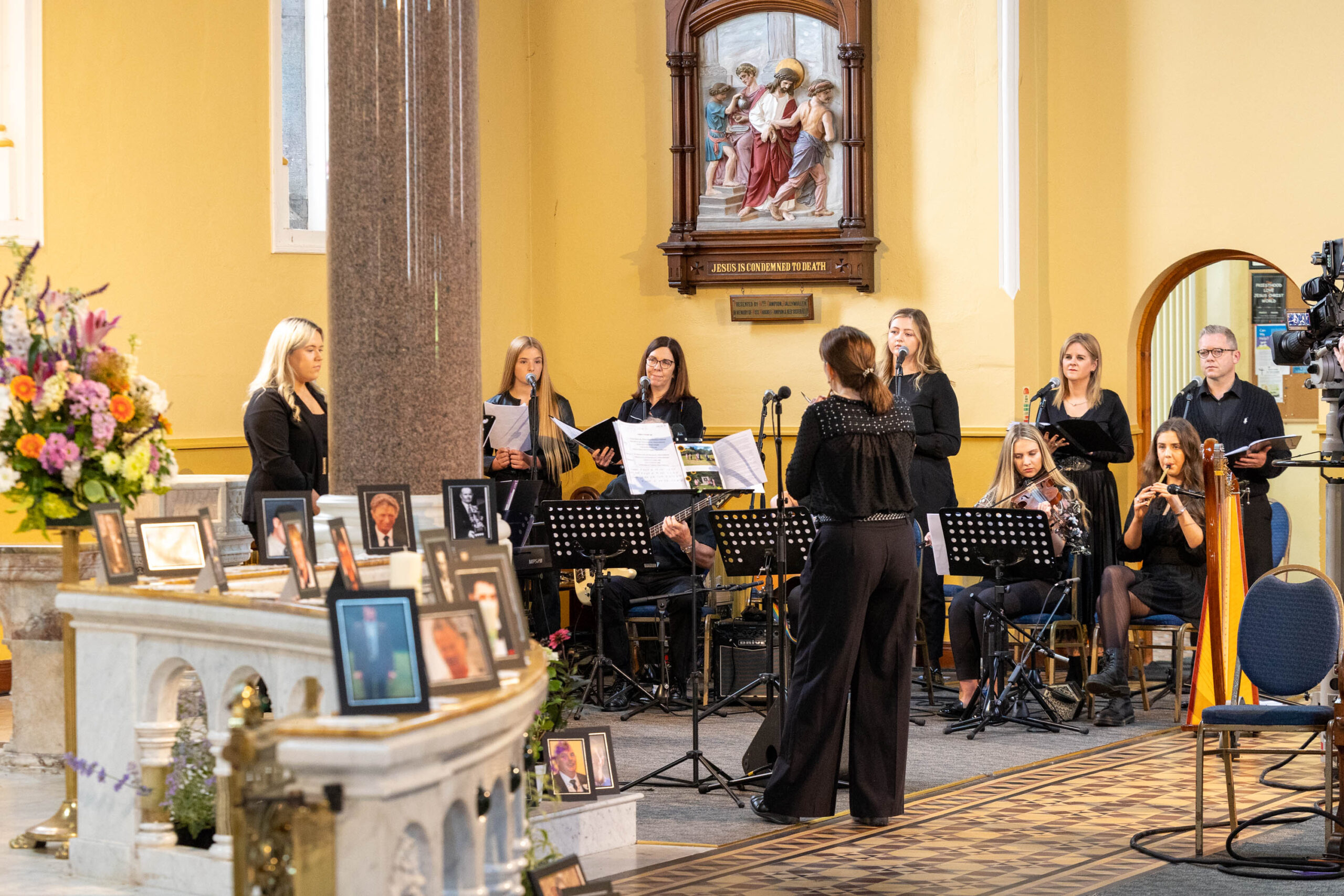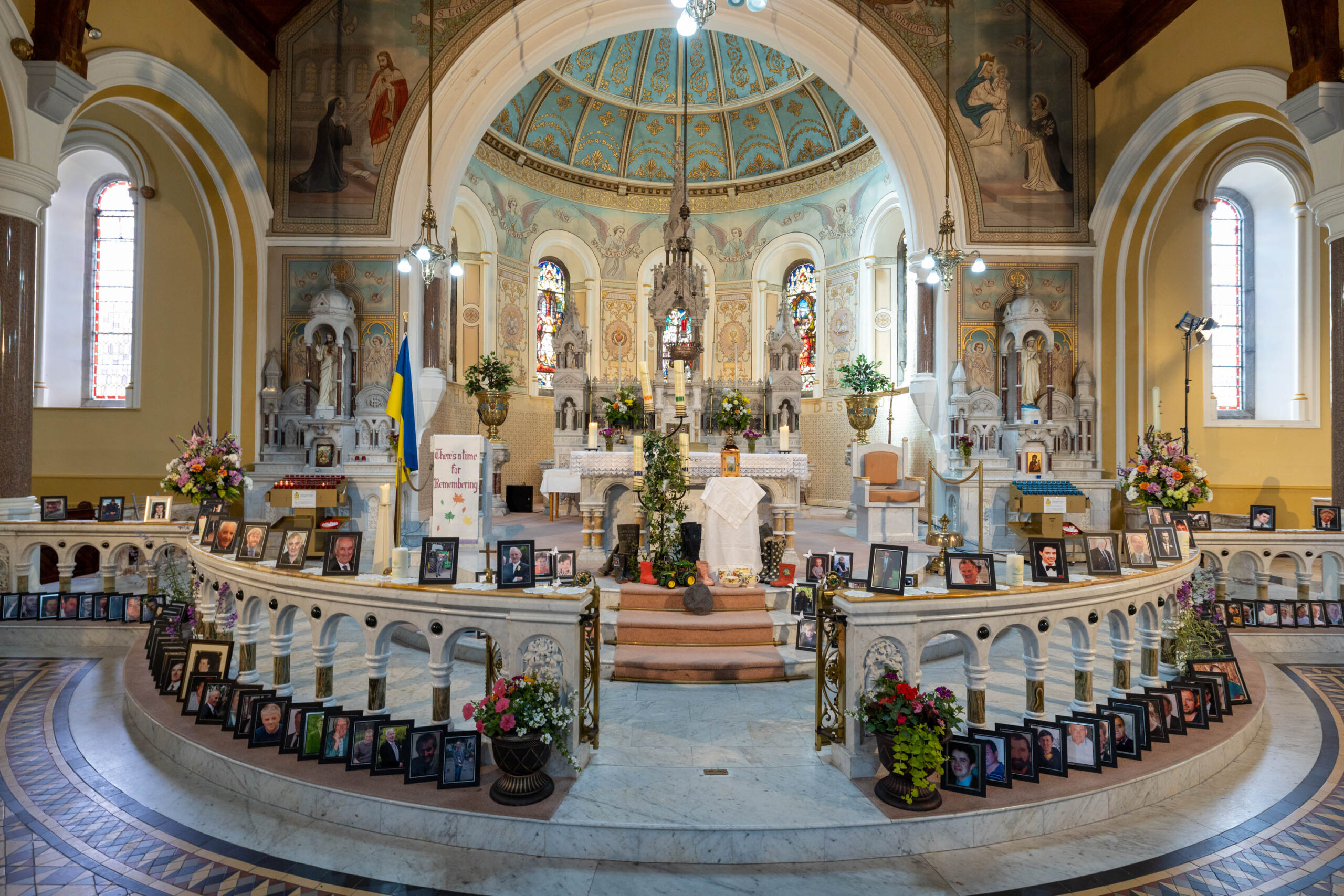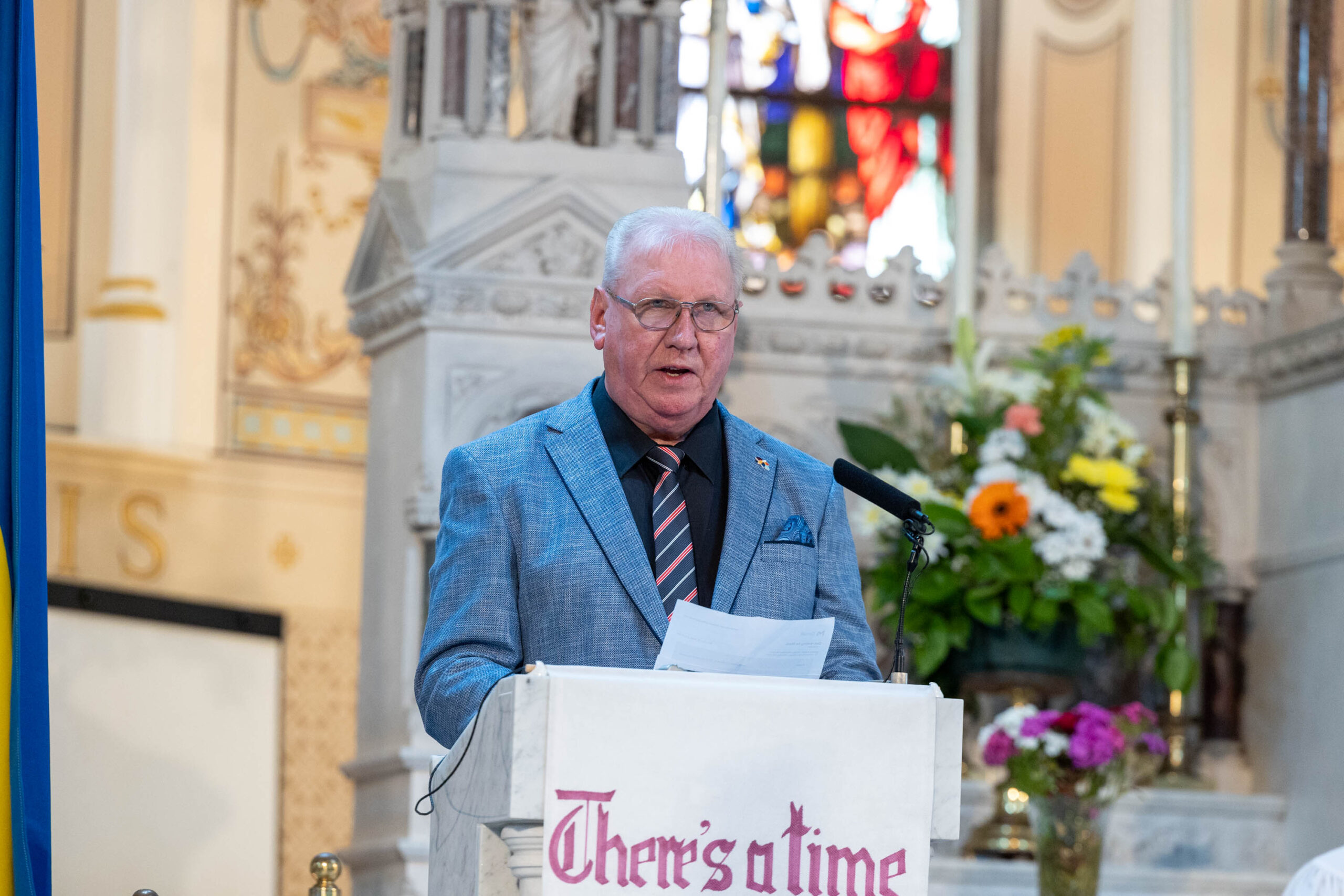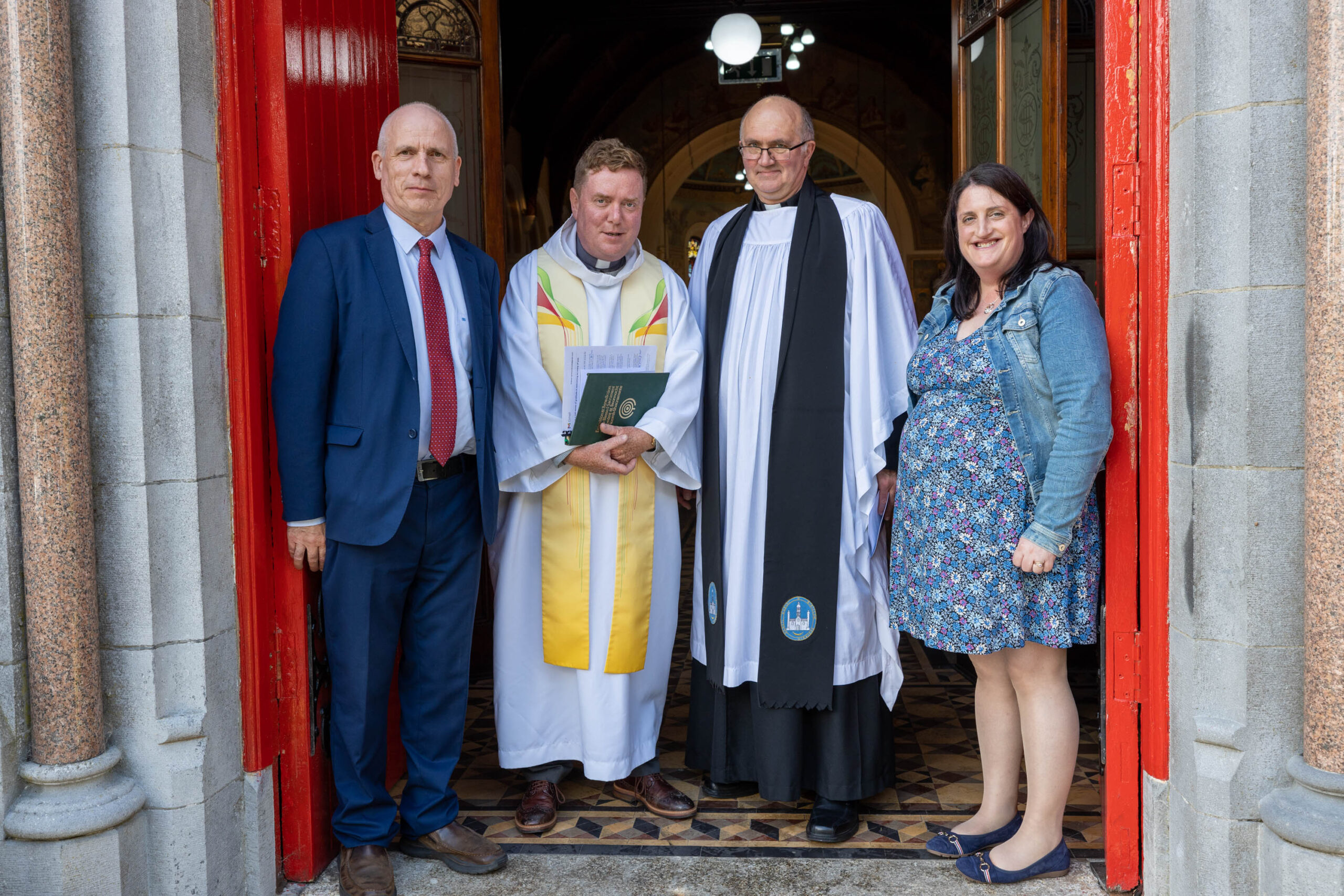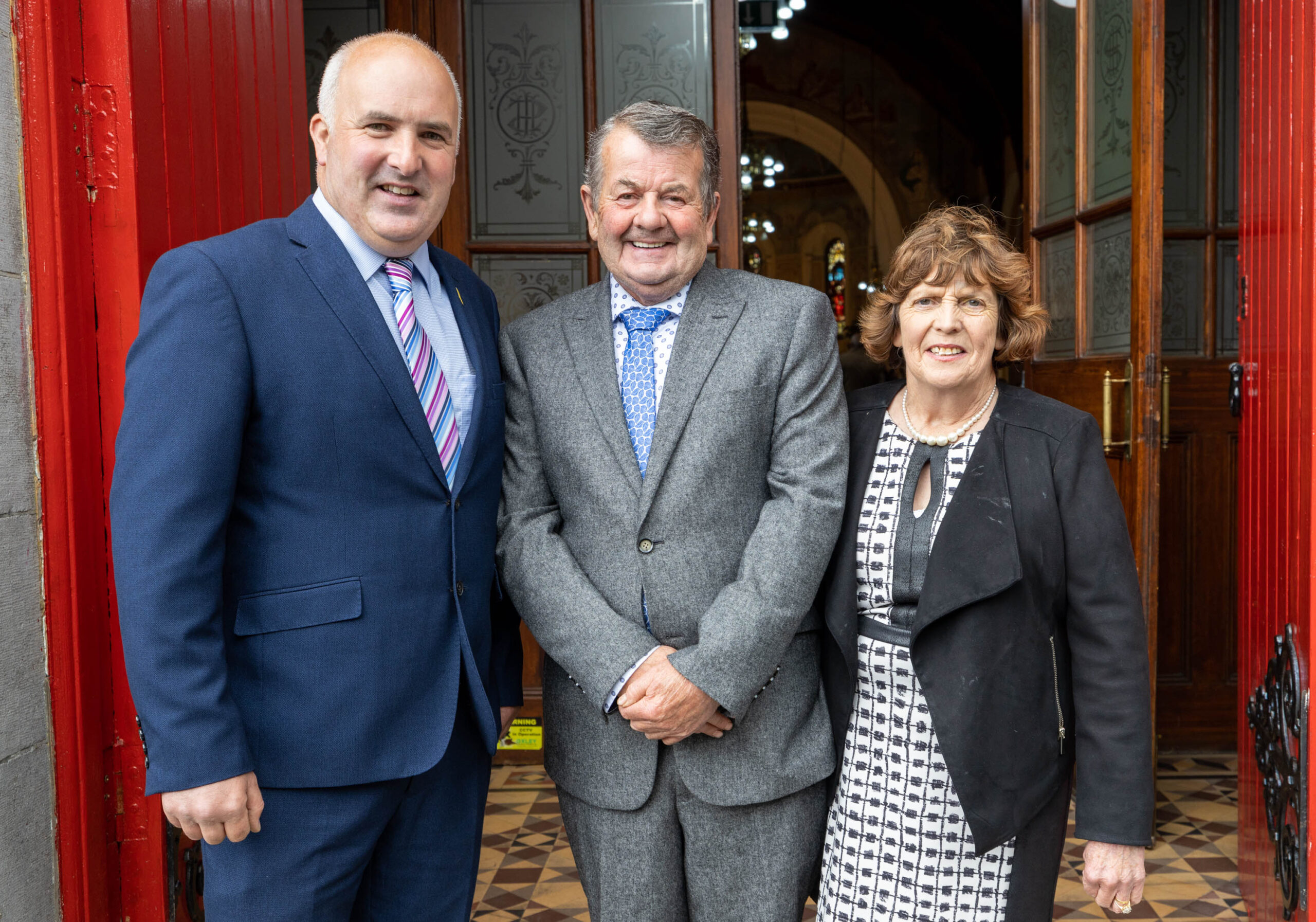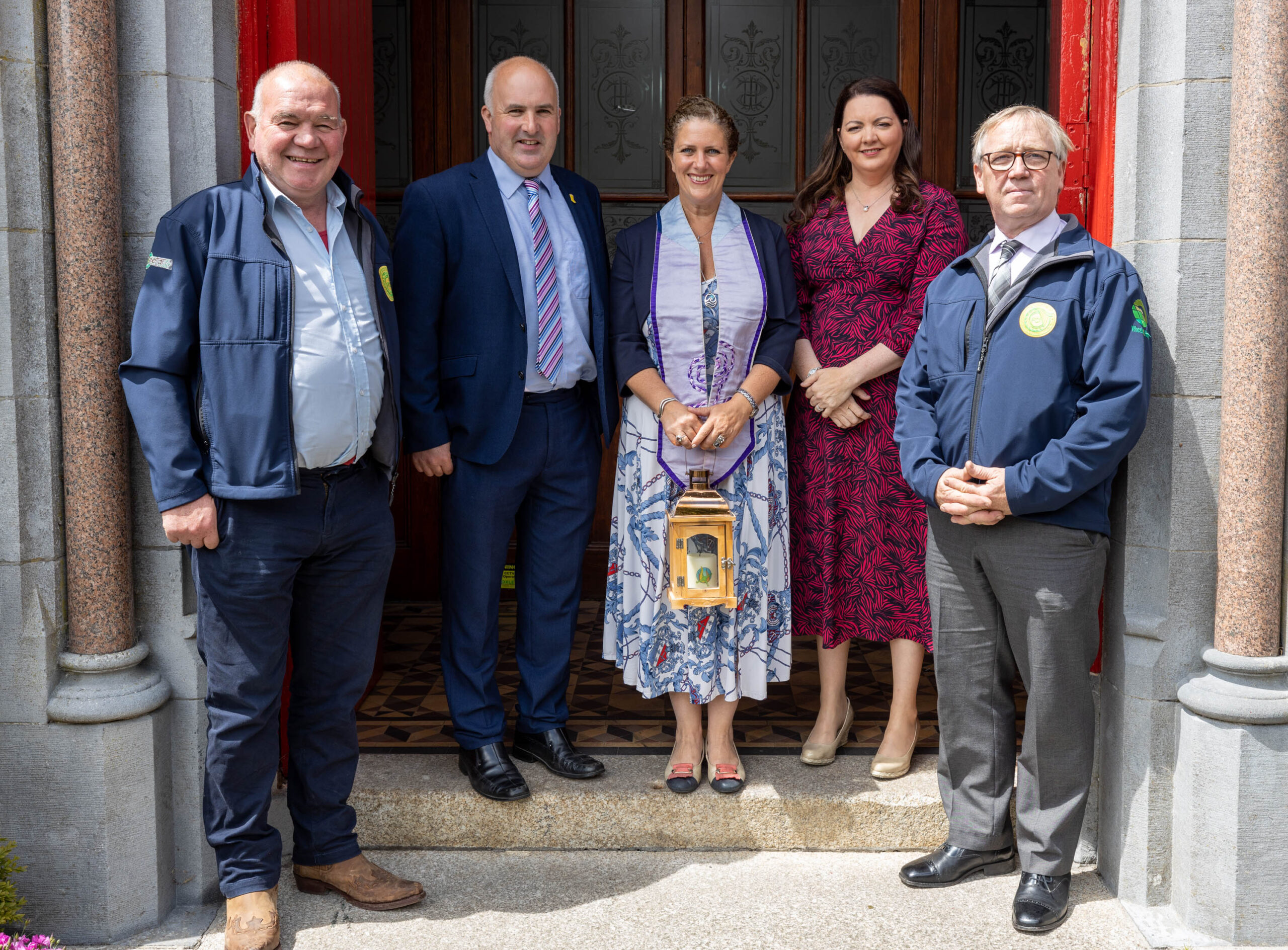 Embrace founder Brian Rohan welcomes Minister Martin Heydon to the Embrace Farm, Remembrance Service in the Church of the Most Holy Rosary, Abbeyleix, Co. Laois, Sunday 26th June 2022.
Photograph: Alf Harvey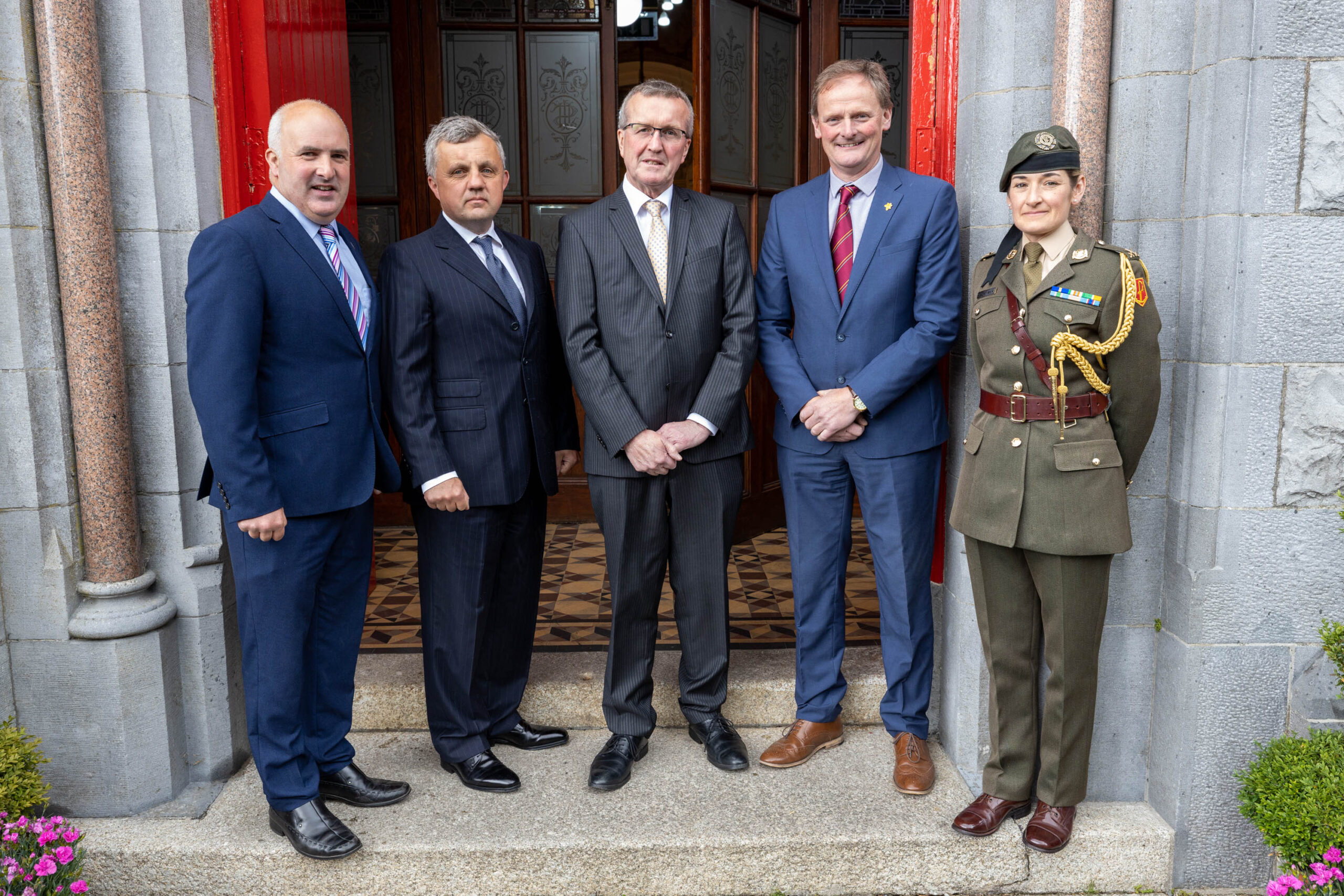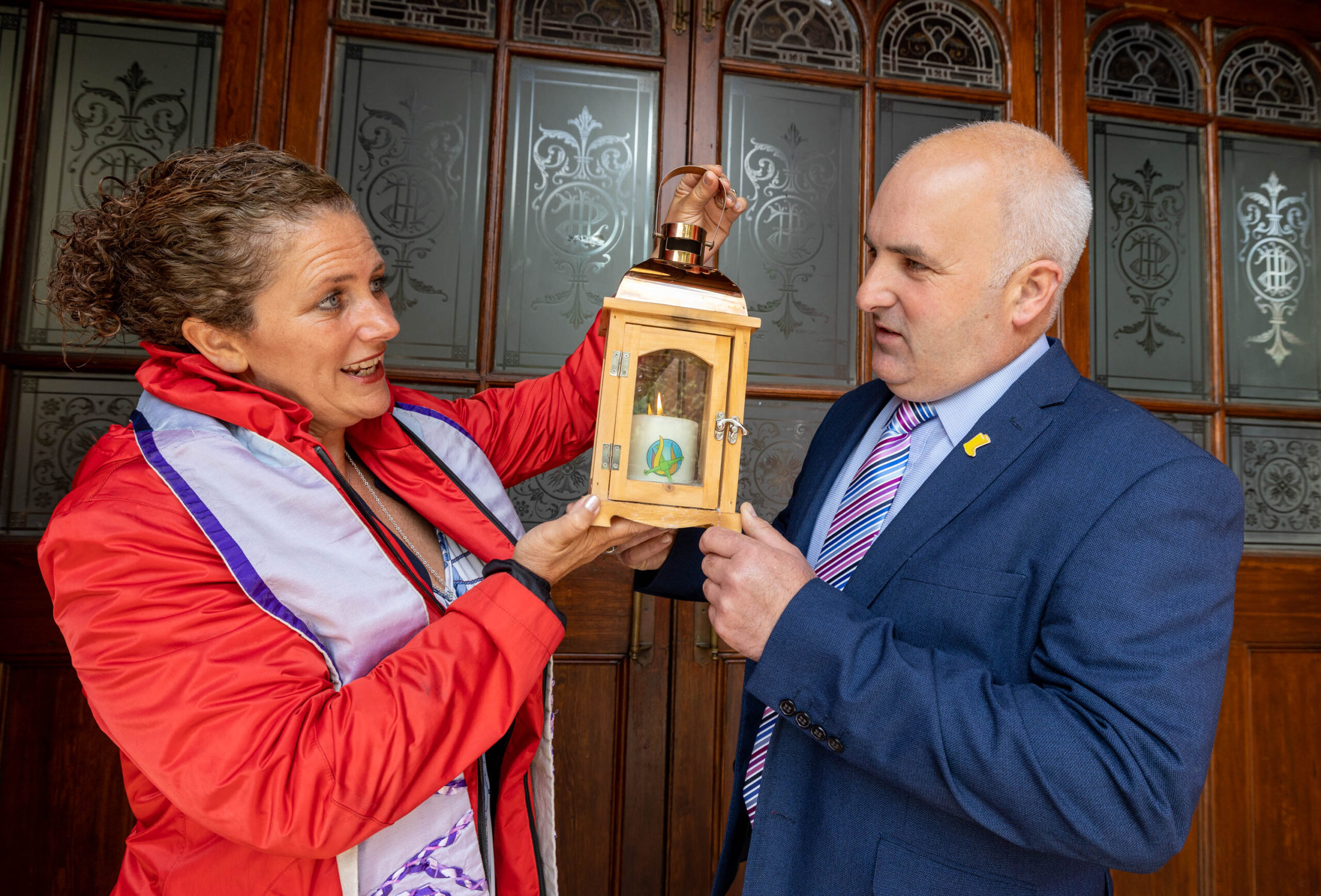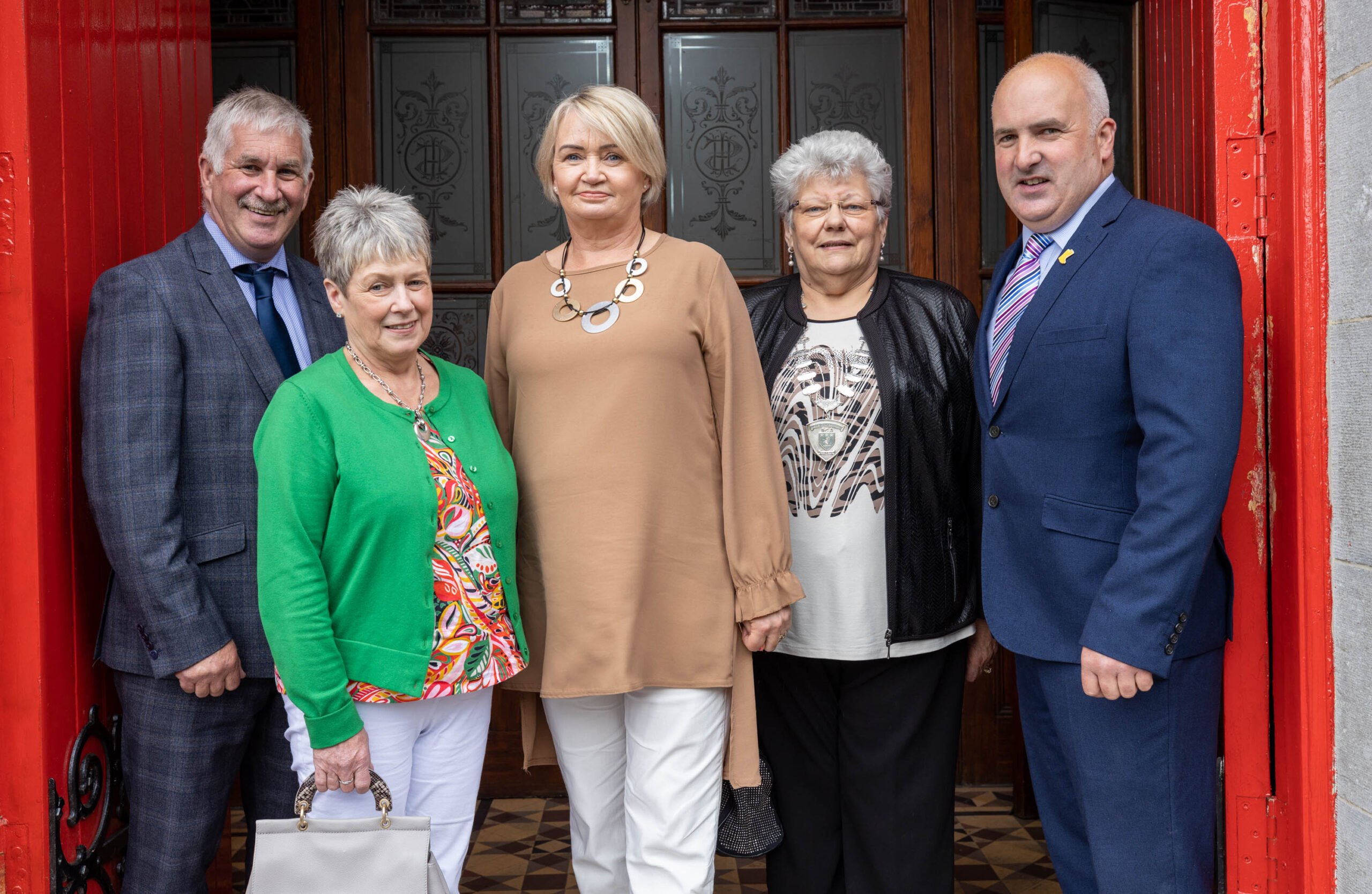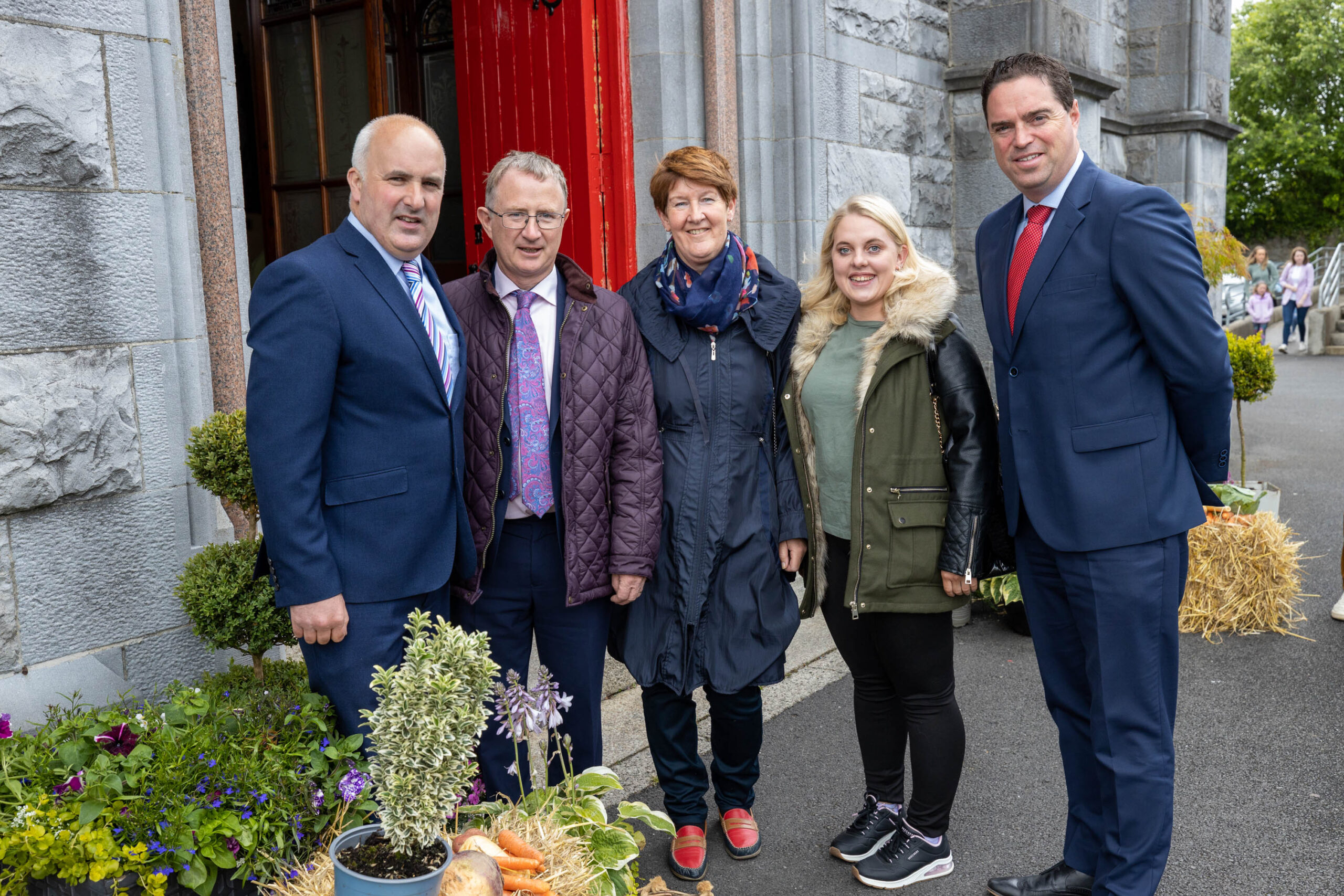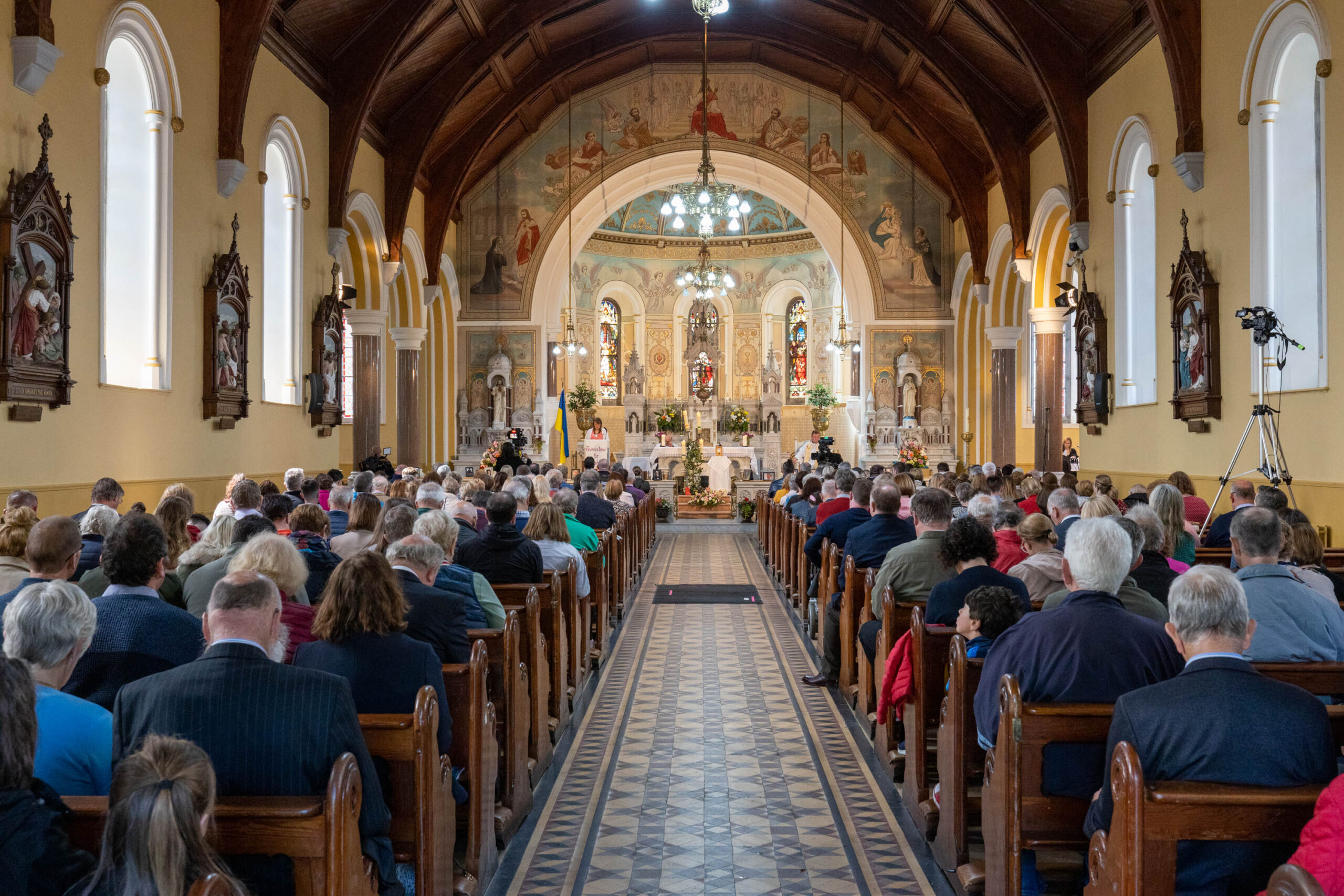 SEE ALSO – More than €5,000 raised as Laois brothers complete fundraising walk for Ronald McDonald House