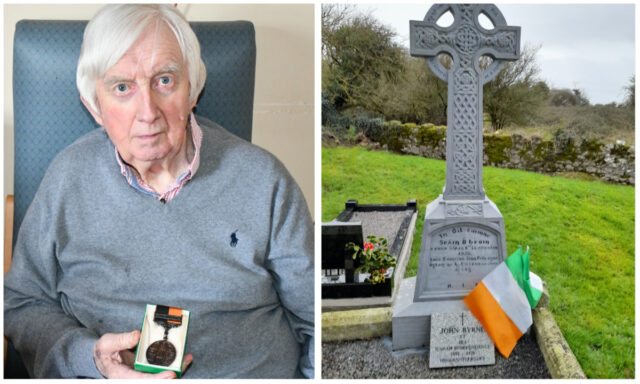 A War of Independence medal has been posthumously awarded to a Laois man 101 years after his death.
Lieutenant (LT) John Byrne of The Irish Volunteers was born in 1891 at the family farm at Gracefield, Ballylehane lower in Ballylinan (the farm remains in the family to this day).
He lived with his father Michael, his brother Edward and sister Annie.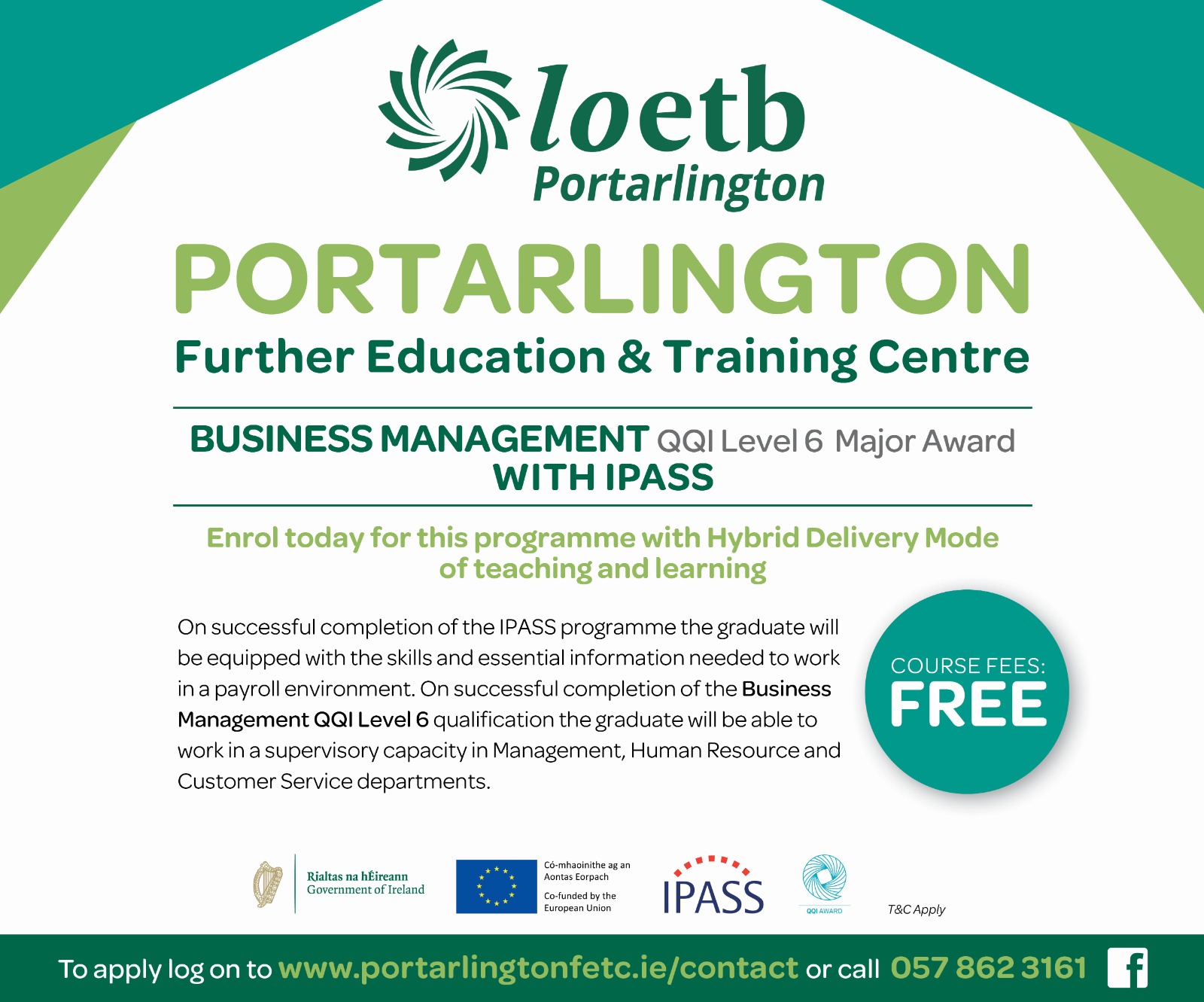 John's Mother Ann Byrne (nee Harding) died when he was two-years-old. John was also predeceased by his brothers Michael jnr and James.
John and his brother Edward, worked the family farm and were also contractors for the supply of timber to the nearby Mullaghmore mines.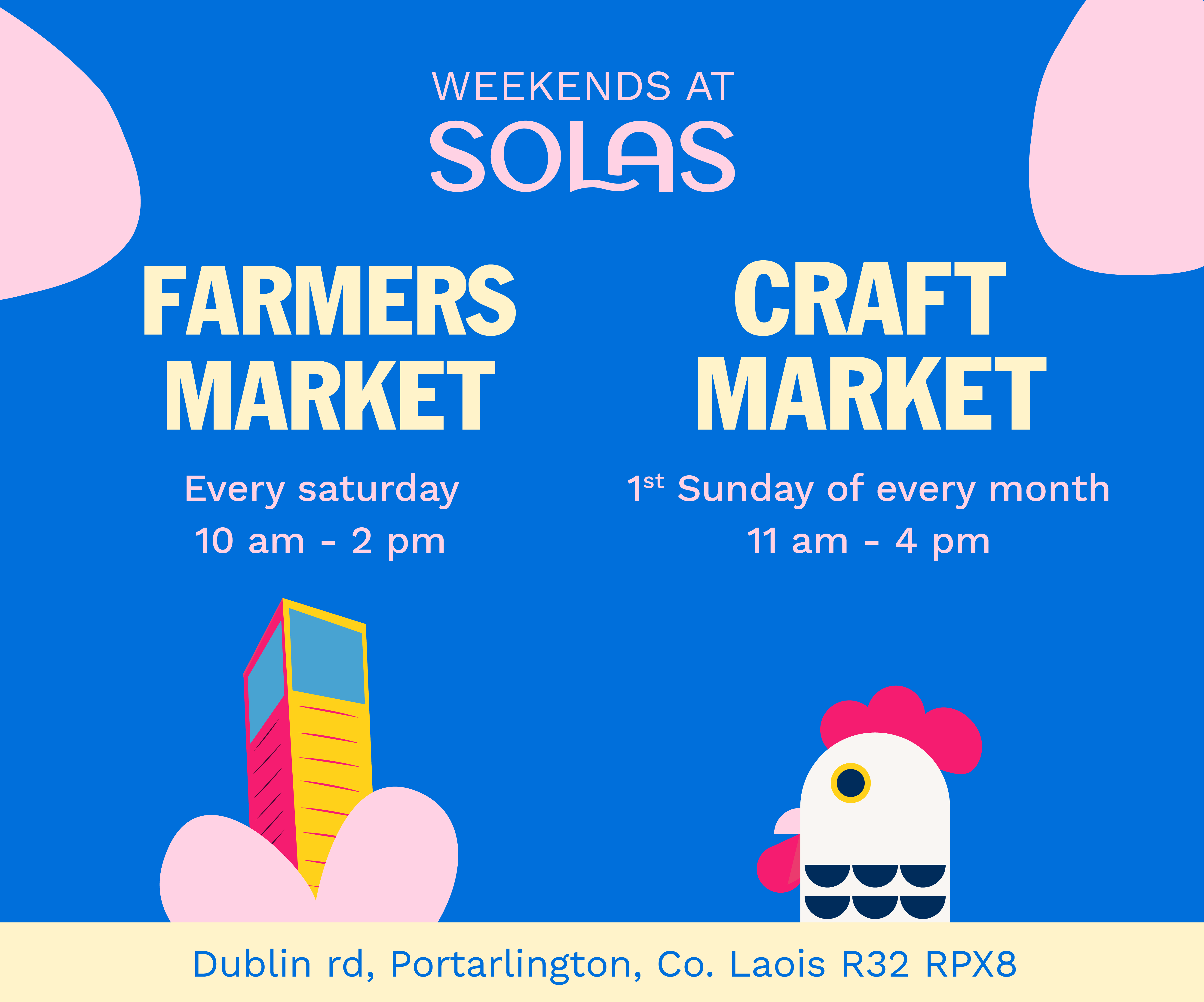 John joined the Irish Volunteers, 4th Battalion, Kilcruise Division, Laois Brigade, on April 3, 1918. He quickly rose to become a Lieutenant in the Volunteers.
His Commanding Officer was Michael Gray, Portlaoise. The Laois Brigade were incepted in Modubeagh, Ballylehane, Laois, by the prominent republicans of the time the late Sean McDermott and Liam Mellows (Sean McDermott was one of the seven leaders of the Easter Rising of 1916).
On the April 23, 1920 and during an active service mission to destroy the Royal Irish Constabulary (RIC) Barracks at Luggacurren, LT Byrne received serious injuries.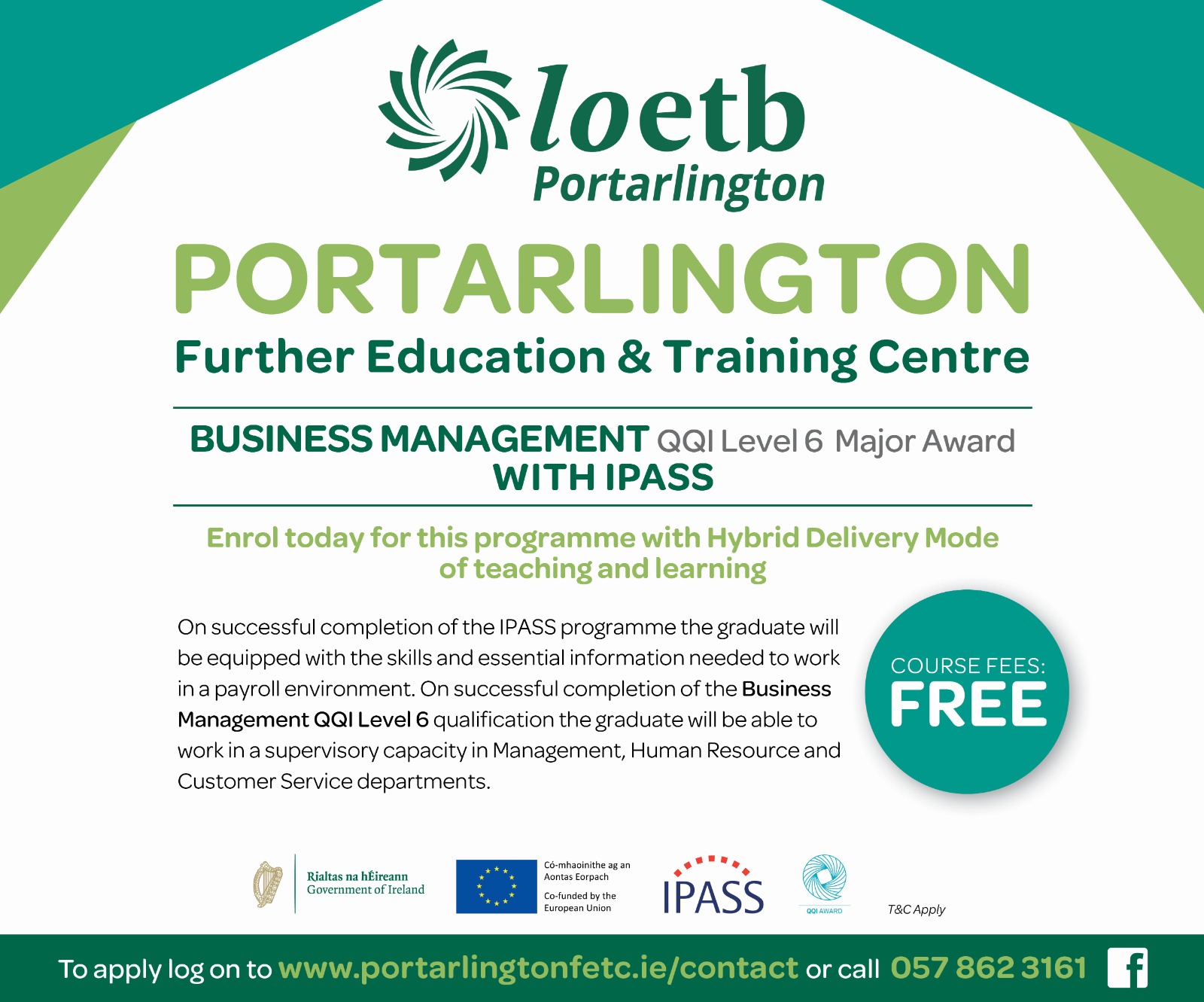 Three other men, Thomas Dunne, Joseph Hyland and Peter Hunt, also accompanied LT Byrne on that faithful day.
Peter Hunt was also injured during the operation and subsequently recovered.
The British military and the RIC were very active in the area following the incident at Luggacurren and the intention was to arrest LT Byrne and the others involved in the incident.
For his security LT Byrne was moved to the home of his sister Mrs Briget Keightly (nee Byrne) who resided near Timahoe.
He received medical attention at his sister's home. Unfortunately he succumbed to his wounds and died on April 6, 1920.
He was 29 years old. Following his funeral several prominent Irish Volunteers in the area were arrested.
In 2021, 101 years after his death, the Irish Department of Defence posthumously awarded LT Byrne with the War of Independence Service Medal (1917-1921) with combat bar.
This medal was accepted by his closest living relative, his nephew Seamus Byrne.
LT Byrne is also survived by his grand nephew's, Edward & William Byrne, John Byrne, Gerard (Gerry) Mulhall, David Ryan jnr and Eamon Ryan, his grand nieces Helen Byrne and Mary Ryan.
He is interred in the family plot at Rathaspick Graveyard, Ballylinan. John will never be forgotten by his family or his country. May he rest in peace
John Byrne (LT)
Irish Volunteers,
War of Independence.
1891-1920.
"For love of country they accepted death, and thus resolved all doubts, and made immortal their patriotism and their virtue."
James A. Garfield.'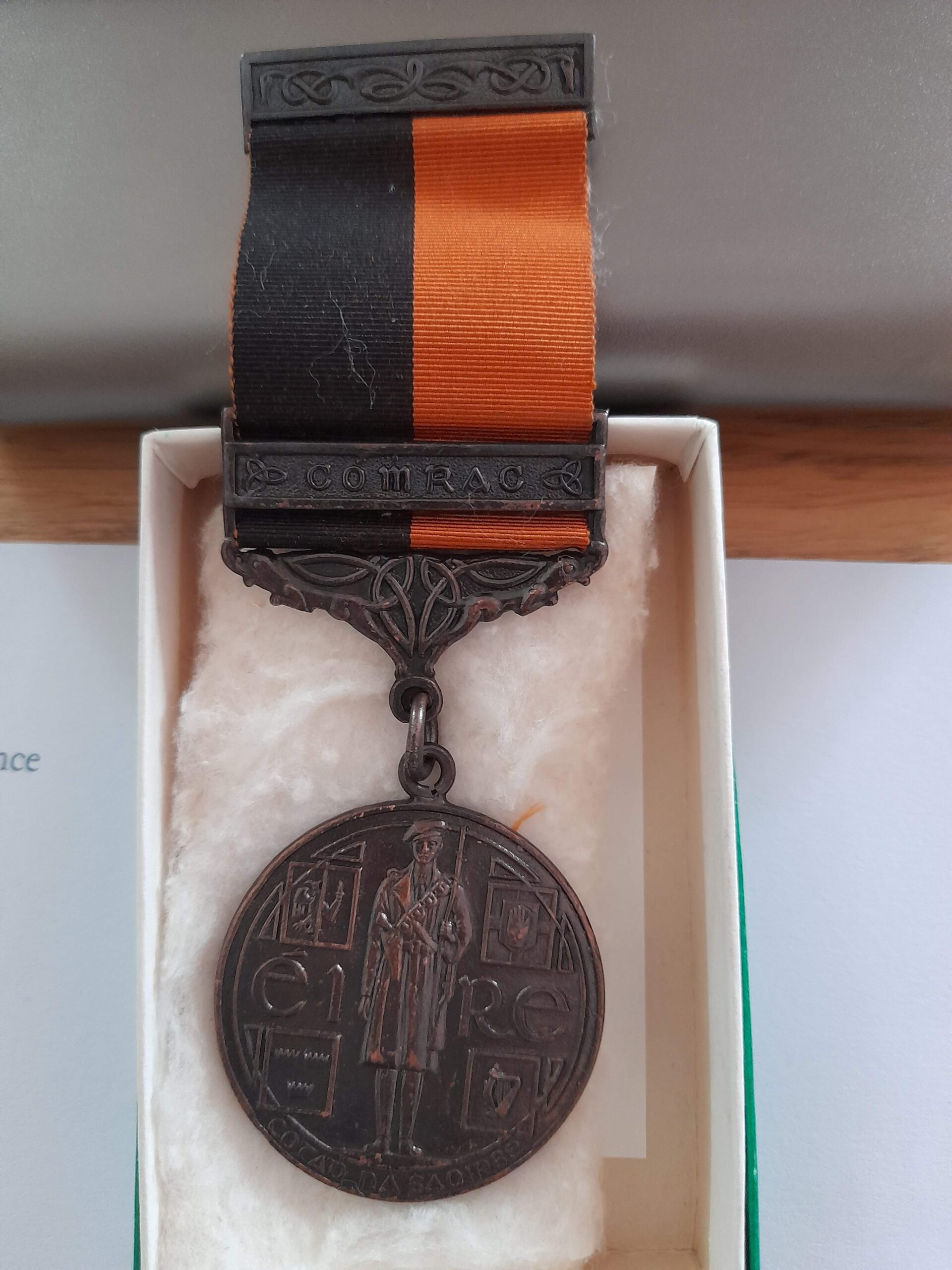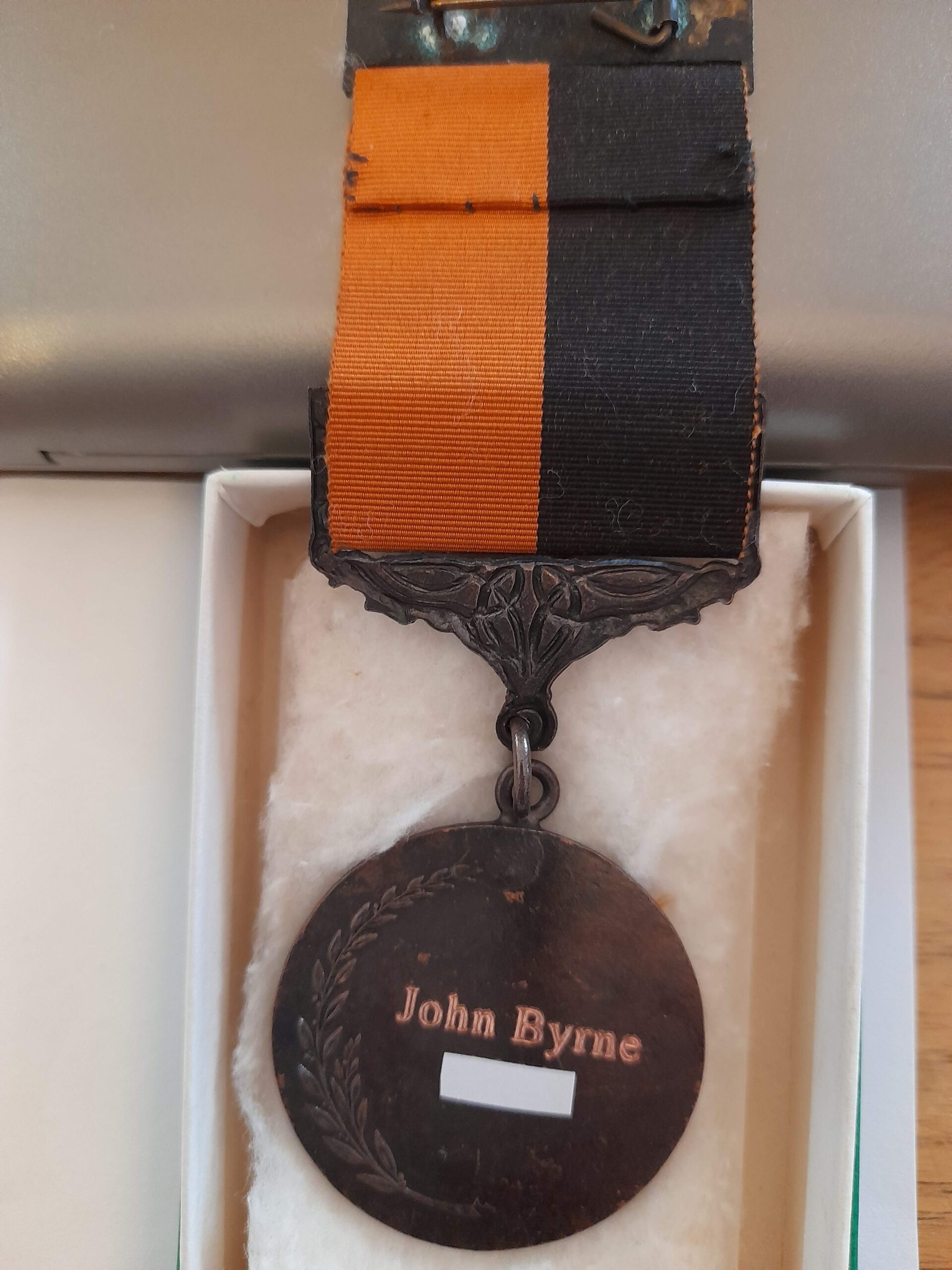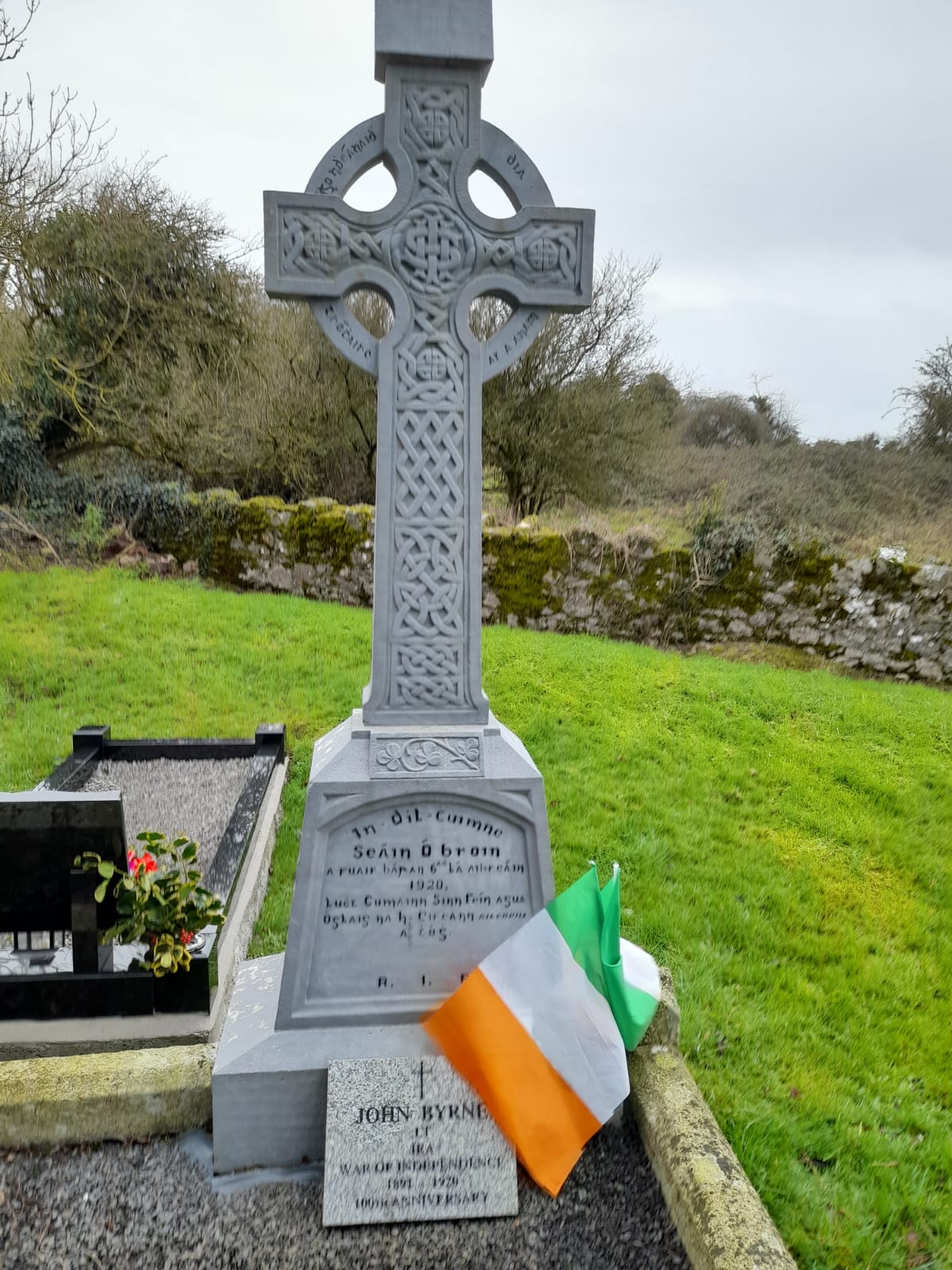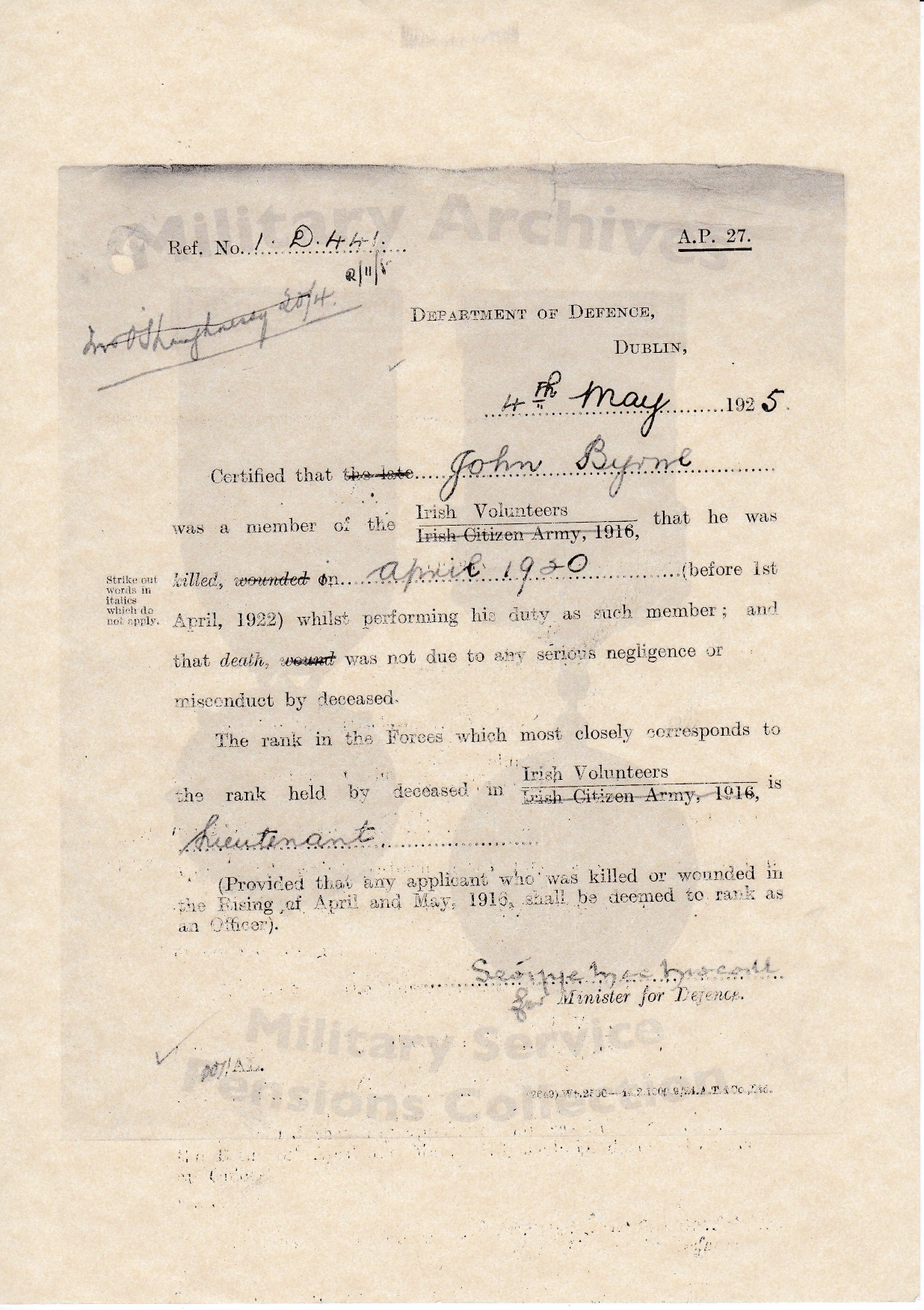 SEE ALSO – Criminal Assets Bureau seize vehicles, watches and cash in raids at 15 locations including Laois