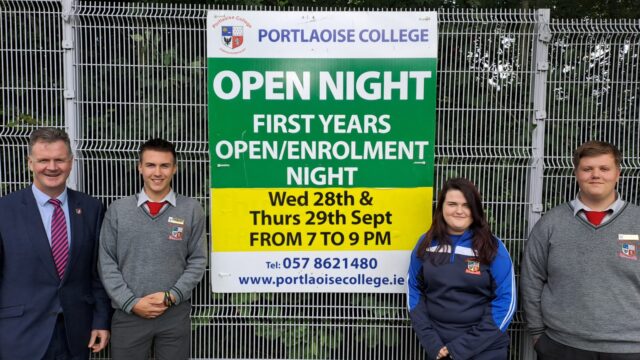 The transition from primary school to post-primary school is a monumental occasion for both students and indeed for their parents/guardians.
Portlaoise College is aware of what an exciting, yet possibly nerve-wracking this transition may be.
This year, Portlaoise College has opted to provide not one, but two 1st Year Open Evenings on Wednesday 28th and Thursday 29th September 2022, at 7.00 p.m., to put any nerves to rest.
Parents/guardians of 5th and 6th class students are invited to attend on an evening of their choosing, to witness first-hand how Portlaoise College excels in teaching and learning, provides an extensive range of extra and co-curricular activities, as well as how the school embodies its mission statement to provide all students with a high quality holistic education. 
Portlaoise College prides itself on its excellent and dedicated staff, its caring and inclusive environment, and its innovative approach to education.
Students at Portlaoise College are exposed to a plethora of opportunities in numerous areas, where their talents, abilities and passions can be demonstrated, nurtured and honed.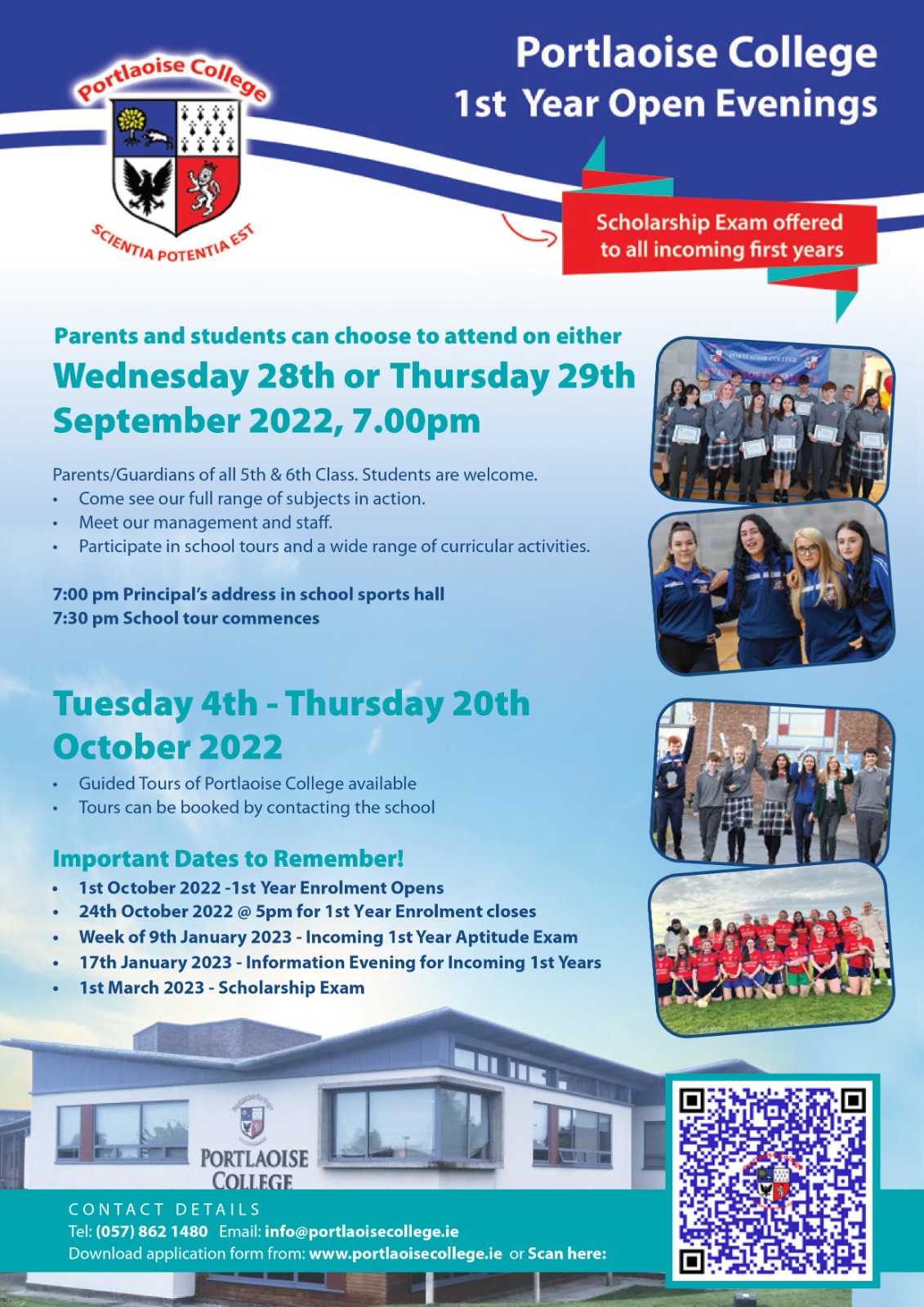 Students will make and maintain friendships that will last a lifetime, engage in and overcome challenges to discover and build their strength and resilience, as well as uncover and cultivate their individual identities.
To see first-hand the incredible facilities, opportunities and experiences made available to every student in Portlaoise College, come along to either open evening, and return home with a sense of reassurance and satisfaction that Portlaoise College is undoubtedly the place to be.
SEE ALSO – Check out the Portlaoise College website here