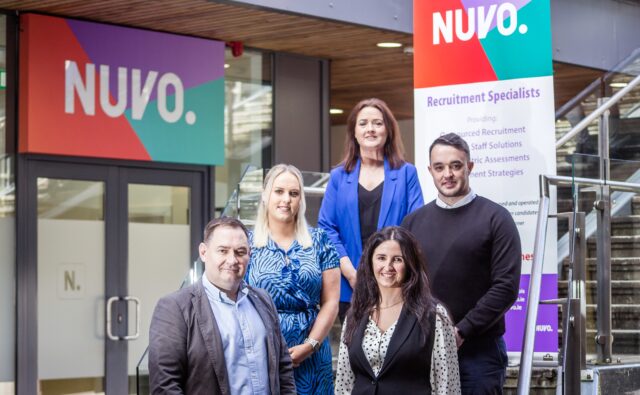 Laois Chamber CEO, Caroline Hofman, caught up with Laois Chamber member Amie Colgan, Managing Director of Nuvo Recruitment, based in Portlaoise.
Tell us a bit about Nuvo Recruitment and the services you offer?
We are specialists in healthcare recruitment. At Nuvo its all about care.
Care and attention to detail when dealing with clients; care, training and continuity for our agency staff; and finally care and development opportunities for our recruitment team.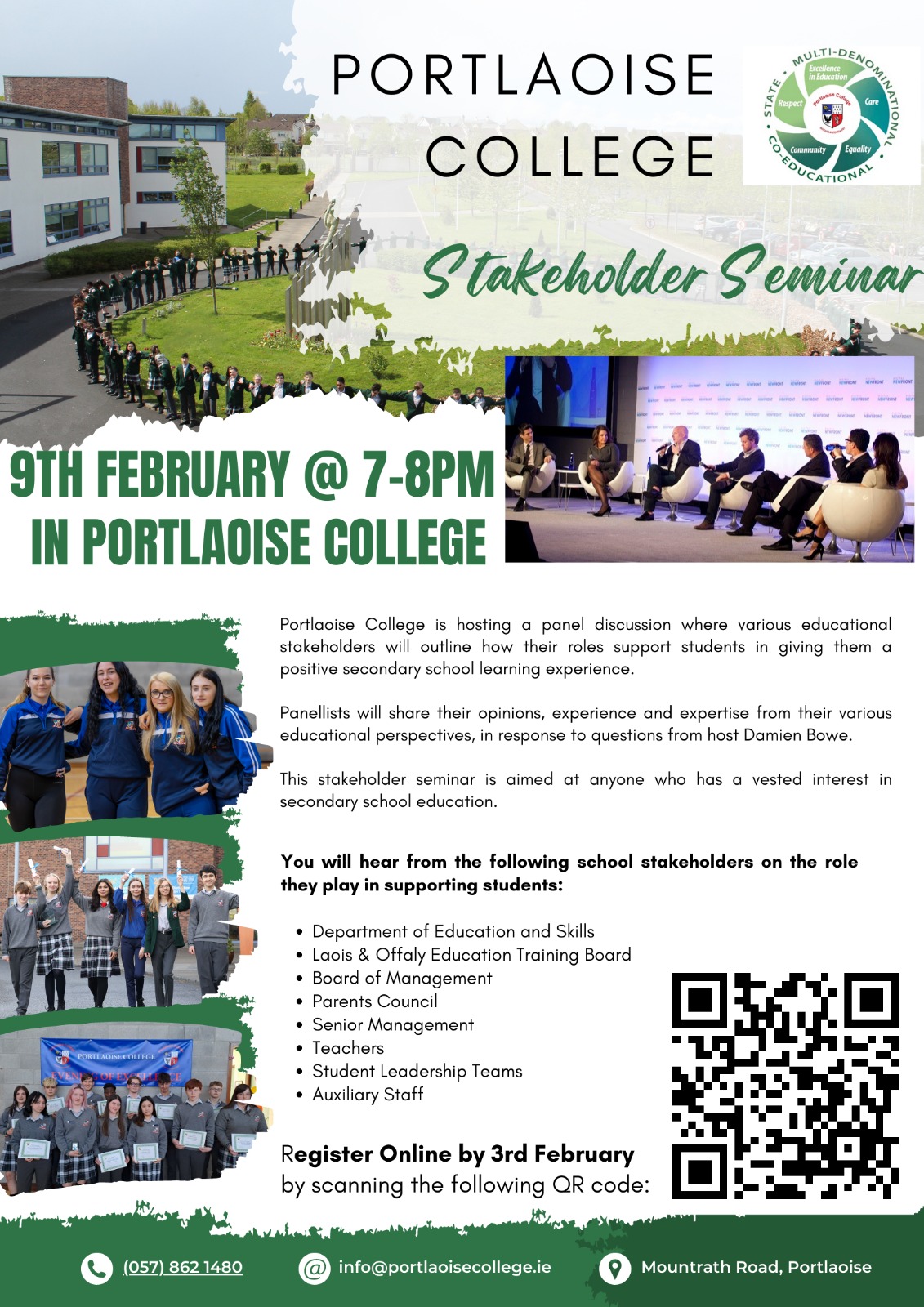 We employ on the ground recruiters in over seven countries outside of Ireland, so our source of talent is truly global.  
When was Nuvo Recruitment established, and how have you grown since then?
I started the business in 2010 fresh from university! The learning curve was steep but today we are now part of a wider recruitment company called Crewit Resourcing.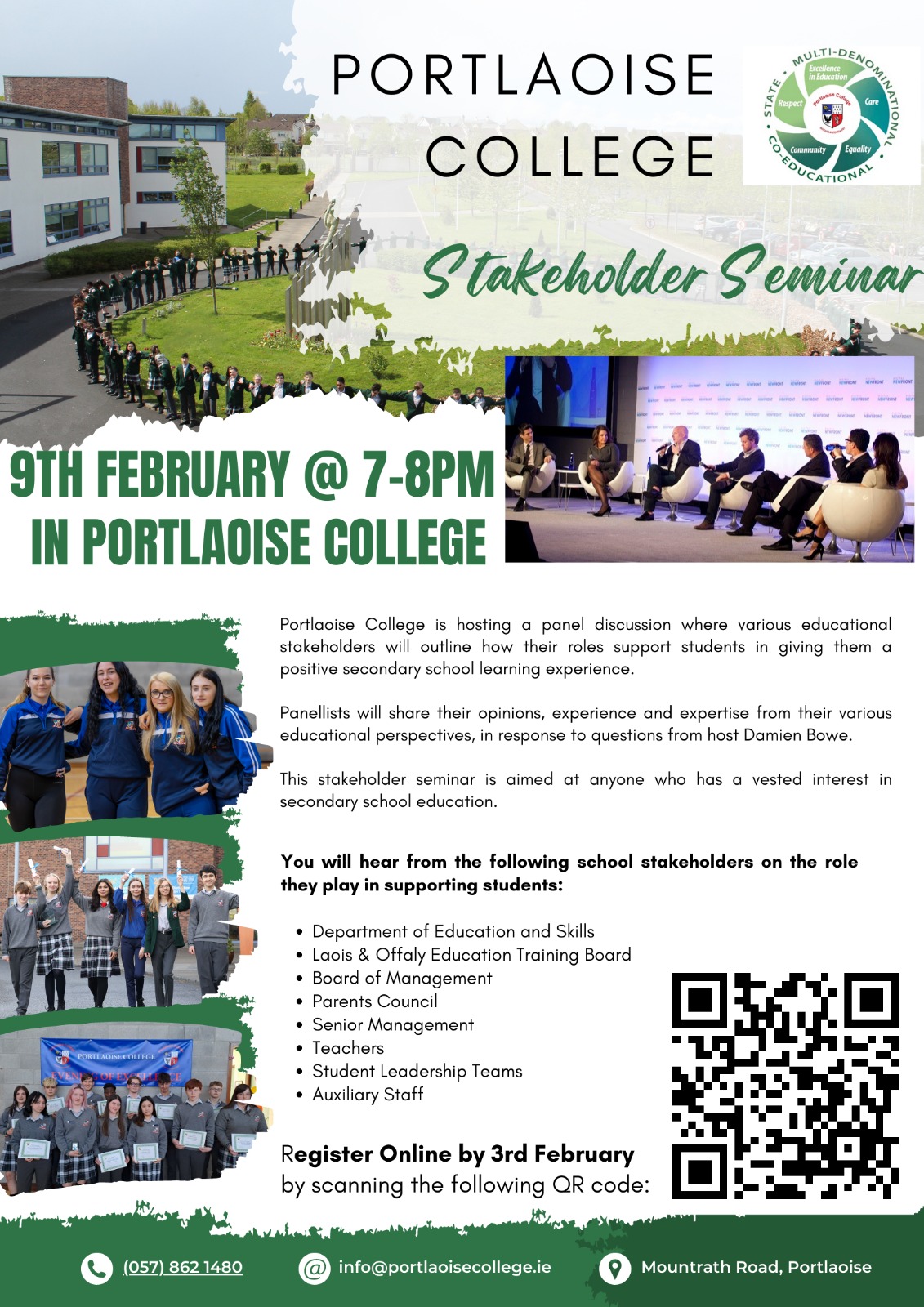 Nuvo is the healthcare specialist arm of Crewit and we now recruit on a global platform across seven countries, soon to grow to twelve by 2023.
The Nuvo office is based in Portlaoise where we employ 6 people and are currently recruiting for our growing team.
Can you highlight some recent key achievements/news at Nuvo Recruitment?
Nuvo was recently awarded 'Great to Place to Work' certification as part of the Crewit Group.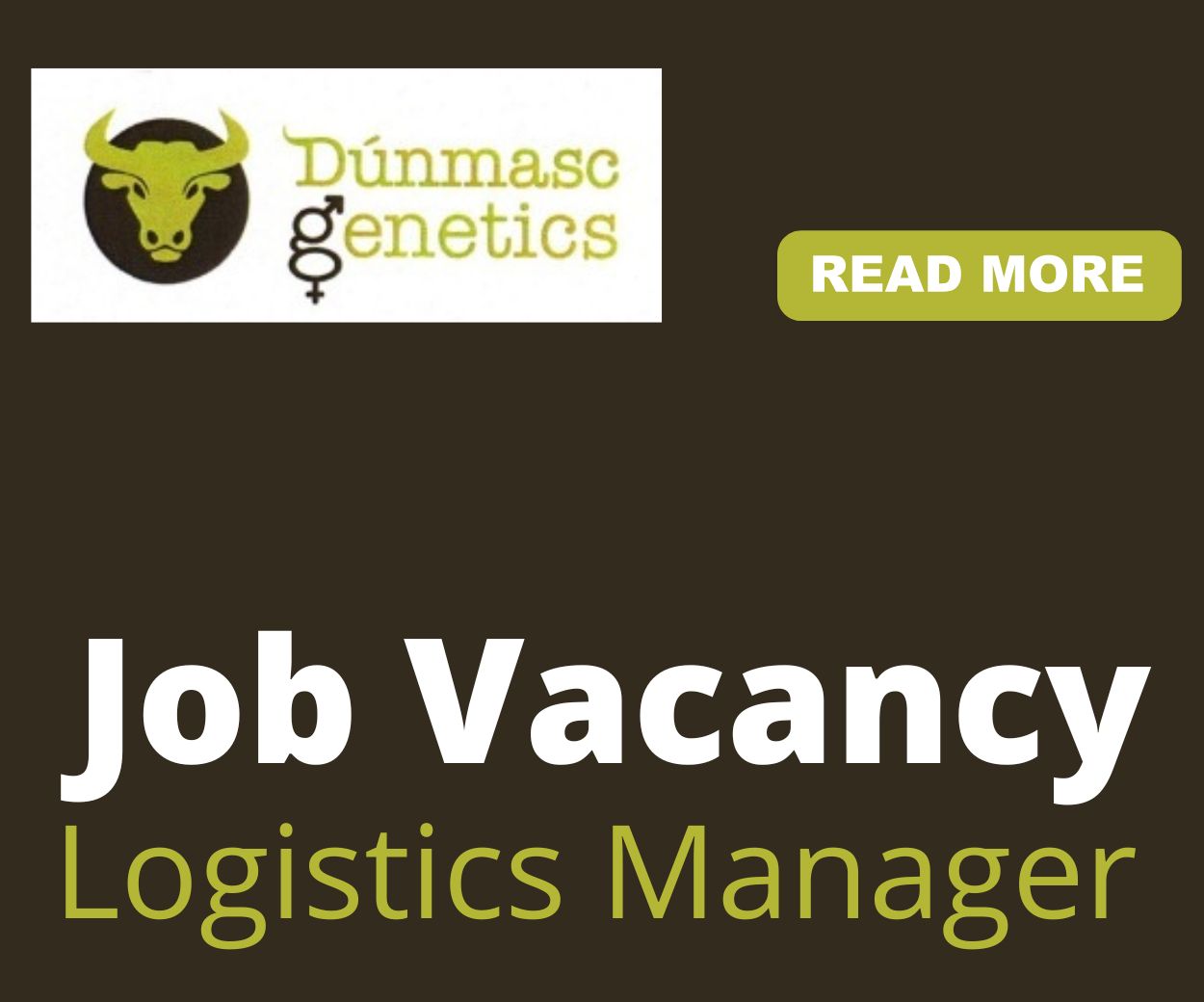 It was obviously a very proud achievement for us as we really value our team and were thrilled to know that they feel that also. 
What has been your business highlight?
I'm not sure I could identify just one as we have been involved in many exciting and rewarding initiatives.
These include Going for Growth, Young Entrepreneur of the Year, and many Local Enterprise Office Laois programs.
But I suppose the biggest highlight has been the growth of the company, the retention and expansion of a very skilled a loyal team and the recent merger with the Crewit Resourcing Group.
For any business considering locating in Laois, what would you say are the best things about being located here?
I would say that beyond the centralised location, accessibility and highly skilled talent, the business community and the supports provided in Laois are outstanding.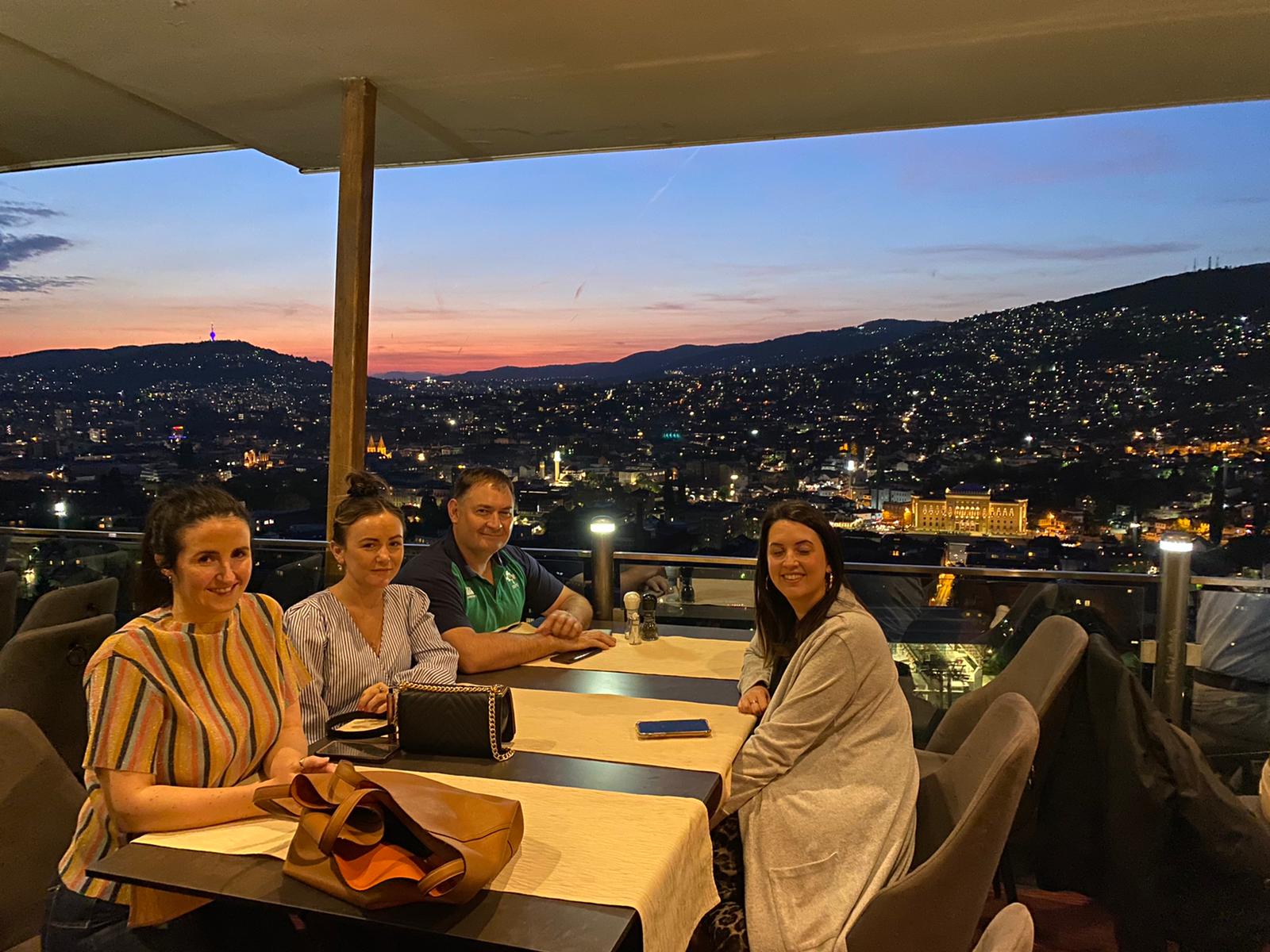 What is the most valuable piece of advice you have been given?
I was very lucky to have Louise Phelan as a business mentor some time ago and she always said 'It's all about the people'.
Something I completely agree with and is always at the forefront of all our business interactions.
Visit www.nuvo.ie to find out more.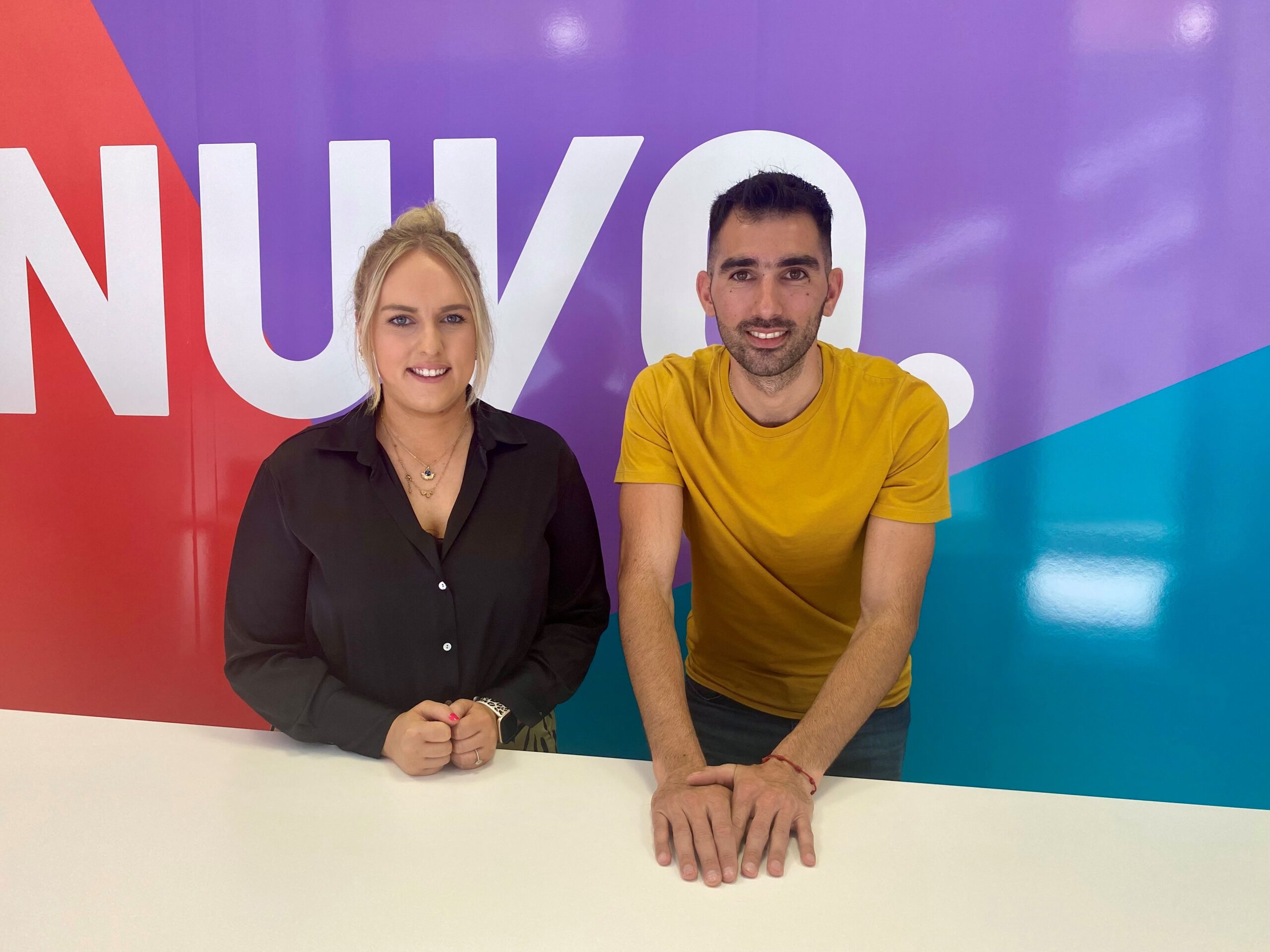 ---
Business News
Laois Chamber Alliance recently wrote to TDs and Ministers representing Laois seeking an urgent meeting regarding the dire need for immediate action on the county's bottom of the table placing in terms of IDA supported jobs. 
Did you know Laois Chamber member CJ Sheeran produces their own certified biomass which fuels their kilns, in turn kiln-drying & heat-treating their pallets? The pallet manufacturer has set out to lower carbon emissions and energy bills through SEAI's Support Scheme for Renewable Heat (SSRH). Watch the video below to see how this has improved their processes.
The Government extended the Small Benefit Exemption in the Budget, doubling to €1,000 the amount that employers can give workers by way of tax-free vouchers a year. Support local businesses and avail of the Laois Gift Card – http://laoisgiftcard.ie
Consultation is now open on the new Laois Creative and Cultural Strategy to cover the period 2023 – 2027. Find out more here: New Laois Creative and Cultural Strategy 2023 – 2027 – Laois County Council
Finalists announced for the Laois Business Awards 2022 – Laois Today.
---
Business Supports
Chambers Ireland support the publication of the Grow Remote Alliance Playbook – a complete guide for organisations making the transition to remote and hybrid work, which includes key insights from large employers. Download a copy now: https://bit.ly/3eoKNZN
Small businesses need to maximise every advantage – and implementing a digital strategy can give businesses a real edge.
Digital Start is a pilot initiative from the Local Enterprise Office designed to give Local Enterprise Office funded clients that digital edge – from optimising processes to delivering a seamless digital customer experience, the aim is to help businesses prepare and implement a plan for the adoption of digital tools and techniques across the business.
For full information on eligibility and to discover how Digital Start can give you the edge contact your Local Enterprise Office advisor today.  Learn more: www.localenterprise.ie/digital
Are you an early/midstage Laois Food Business? Grow your business with Local Enterprise Office Laois' Food Academy with Bord Bia and SuperValu. A tailored Food Business Development programme with workshops, mentoring, and an opportunity to pitch to Supervalu.  Find out more at: https://bit.ly/LaoisFoodAcdemy
---
What's Coming Up?
TikTok isn't just for GenZ, Brands are getting serious results as the platform's algorithm opens up new marketing opportunities. Join Local Enterprise Office Laois' FREE online workshop and learn how to engage audiences on the platform. It takes place on 21st October, 2pm to 4.30pm. Book Now at: https://bit.ly/LaoisTiktokOct
Save the date – Laois Chamber Alliance are delighted that the Laois Jobs Fair will be returning in 2023, on Monday, 20th February in the Midlands Park Hotel, Portlaoise. If you are a business and would like to exhibit on the day, contact info@laoischamber.ie to register your interest & request an exhibitor information pack.
The very first National Digital First Day will be taking place on November 16th! Bloom HQ, Mountrath, will be hosting a series of events starting with 'An intro to making your business visible online'. For more information contact Regina – digitalinnovation@bloomhq.ie
SEE ALSO – Business Briefing: A Laois company offering a range of safety courses, latest news and supports