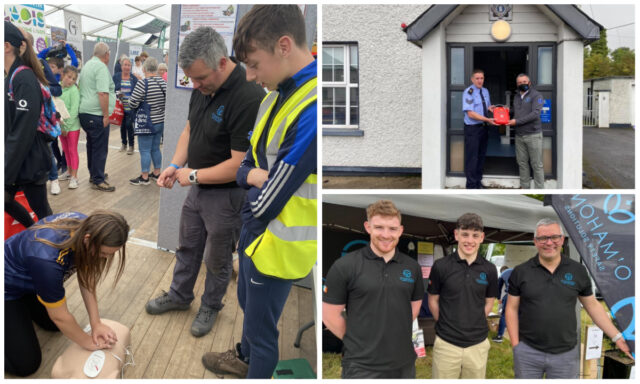 On this week's Business Briefing, Laois Chamber CEO, Caroline Hofman, caught up with Laois Chamber member Ciarán O'Mahony.
He is the founder of O'Mahony Safety Solutions which are based out of Killenard.
Tell us a bit about O'Mahony Safety Solutions and the services you offer?
We offer a wide range of services including training courses in first aid response, community first response, manual handling, fire safety, infection control, and abrasive wheels to name but a few.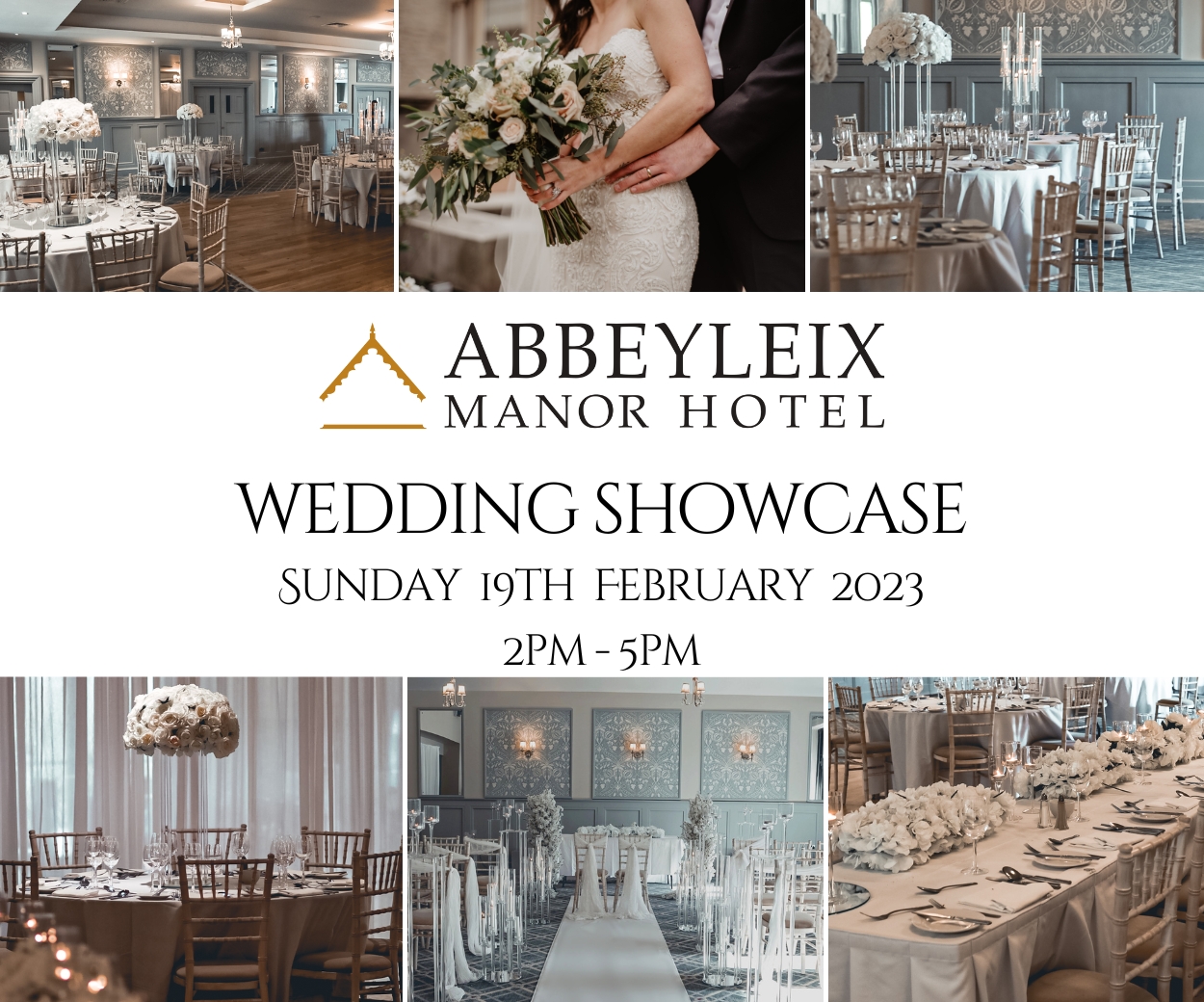 We also offer comprehensive services in Health and Safety. These include safety statements, risk assessments, safety audits, safety consultation VDU Assessments, and workplace accident investigation.
We have a large network of health and safety contacts from every kind of business and company so nothing is beyond our scope.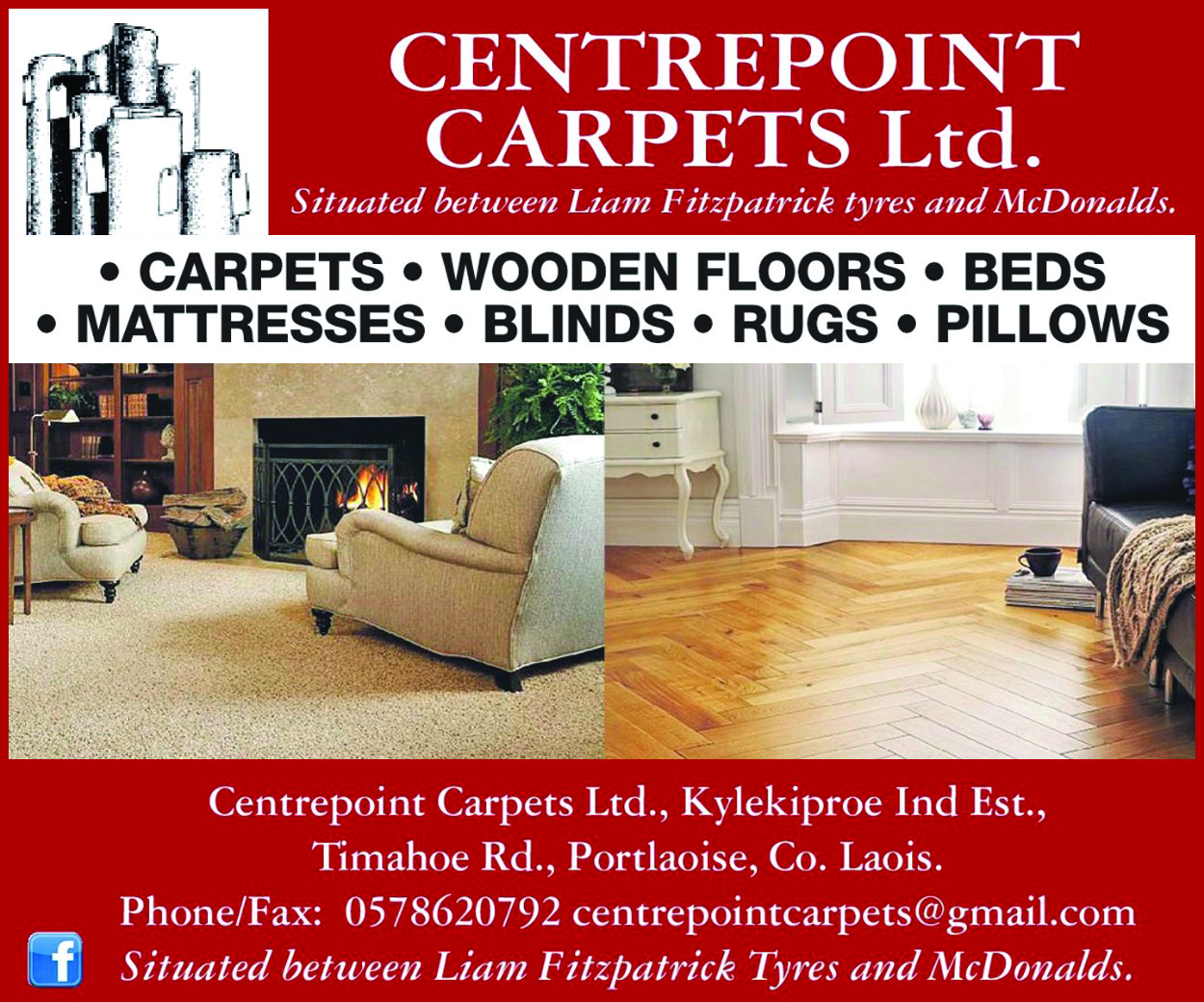 For a small or medium size business, we offer very competitive rates and apply all of our experience to ensure you are up to date with safety standards.
When was O'Mahony Safety Solutions officially established? 
I officially set up O'Mahony Safety Solutions in 2021. The company was established as a result of a cumulation of a lot of years of study and hard work.
I set up the company utilising my 15 years of experience in the Emergency Services. I trained to be an Emergency First Responder and worked as a medic where I built up my experience to become a First Aid Responder Instructor.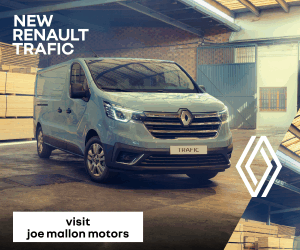 I also studied a Bachelor of Science in Occupational Safety and Health.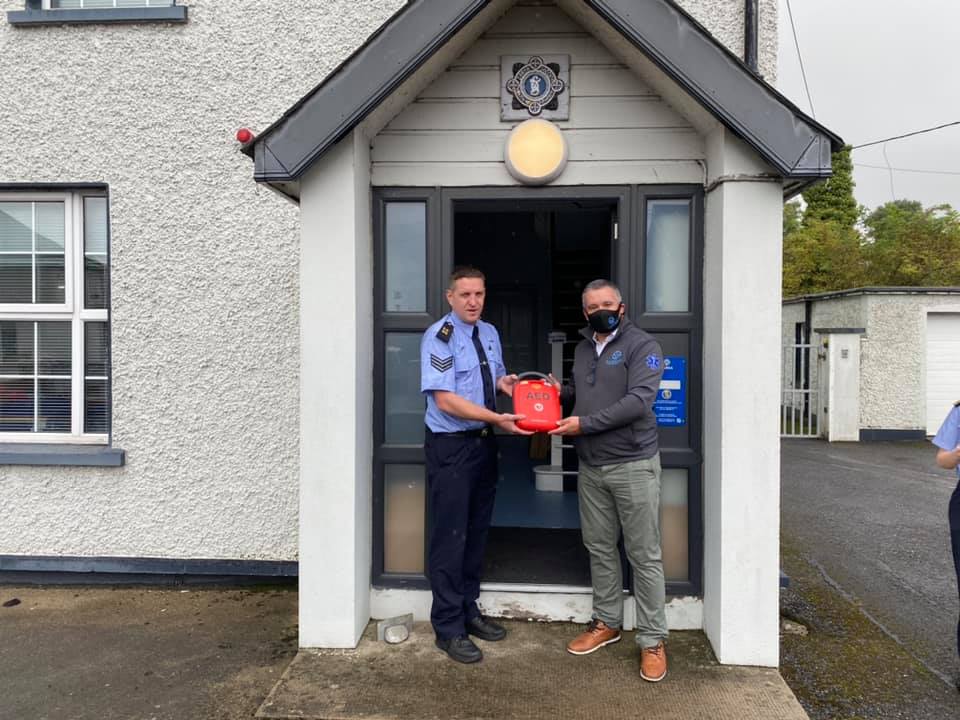 Can you highlight some recent news at O'Mahony Safety Solutions?
O'Mahony Safety Solutions has come on leaps and bounds in the last year. Starting out as a new company is very difficult, but a lot of hard work and long hours are paying off, resulting in the company becoming more and more successful.
One of our highlights over the last year was with the launch of O'Mahony Safety Solutions where we worked with local groups in Mountmellick to buy and install a new defibrillator for the Garda Station in Mountmellick.
Training was also provided for a number of the Gardaí in the station to help them use this new defibrillator.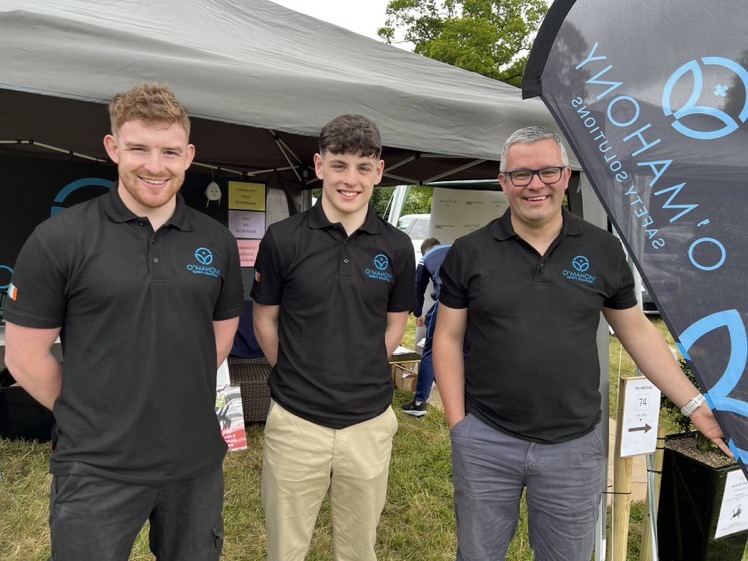 What has been your business highlight?
We have had a few highlights over the last year. Obviously 'Shine in Emo' was very beneficial for our business as it enabled us to get out and meet new customers.
We are also very grateful to Caroline in the Laois Chamber for helping us network and promote our business throughout the last year.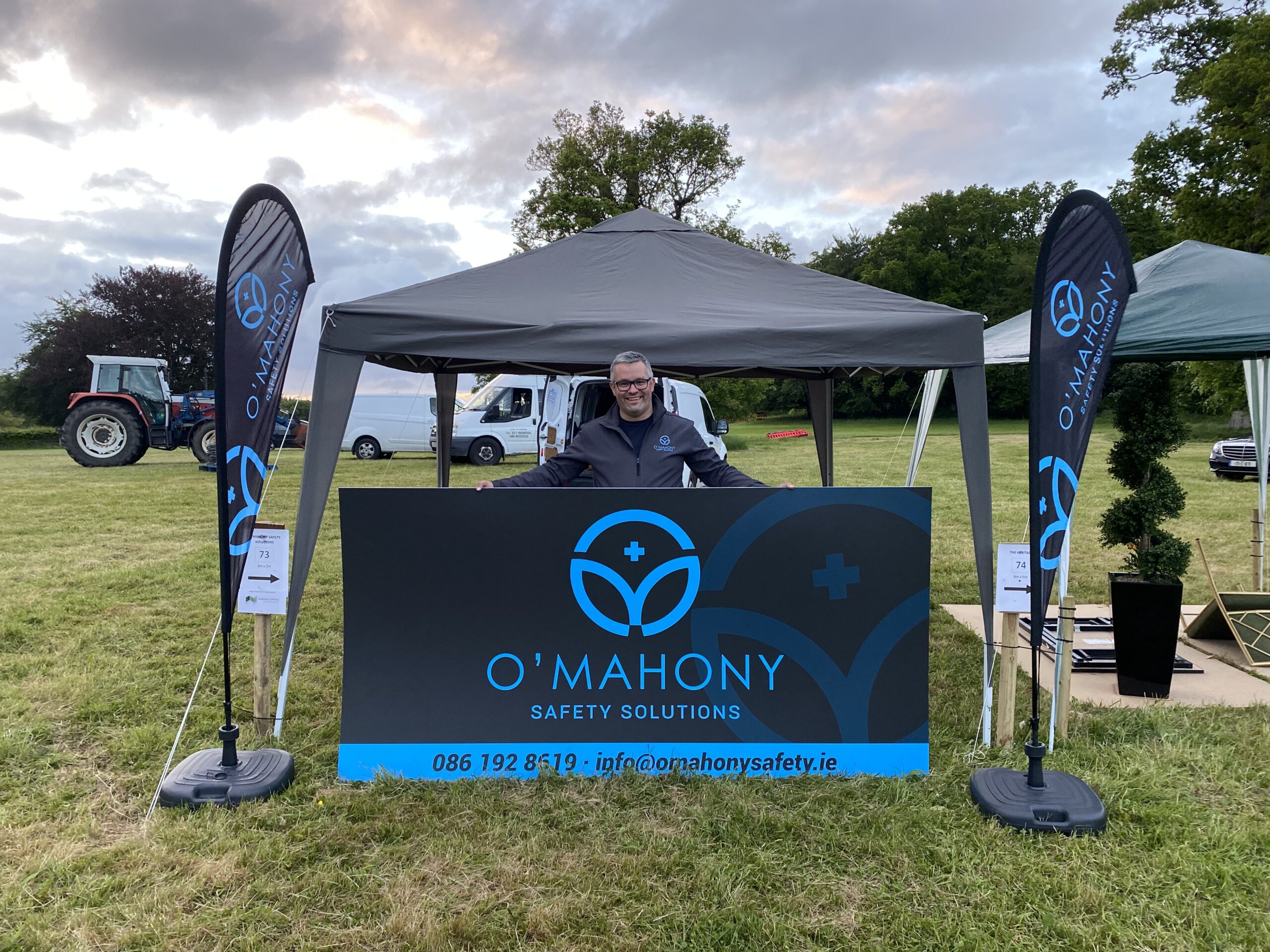 For any business considering locating in Laois, what would you say are the best things about being located in Laois?
There are a number of positive things about being located in Laois.
The excellent location on the M7 motorway is one major benefit. We have worked with clients in Dublin, Cork, Galway and Limerick.
Another great thing about being located in Laois is that local businesses are great at supporting one another, and I think this is as a result of a very good Chamber of Commerce.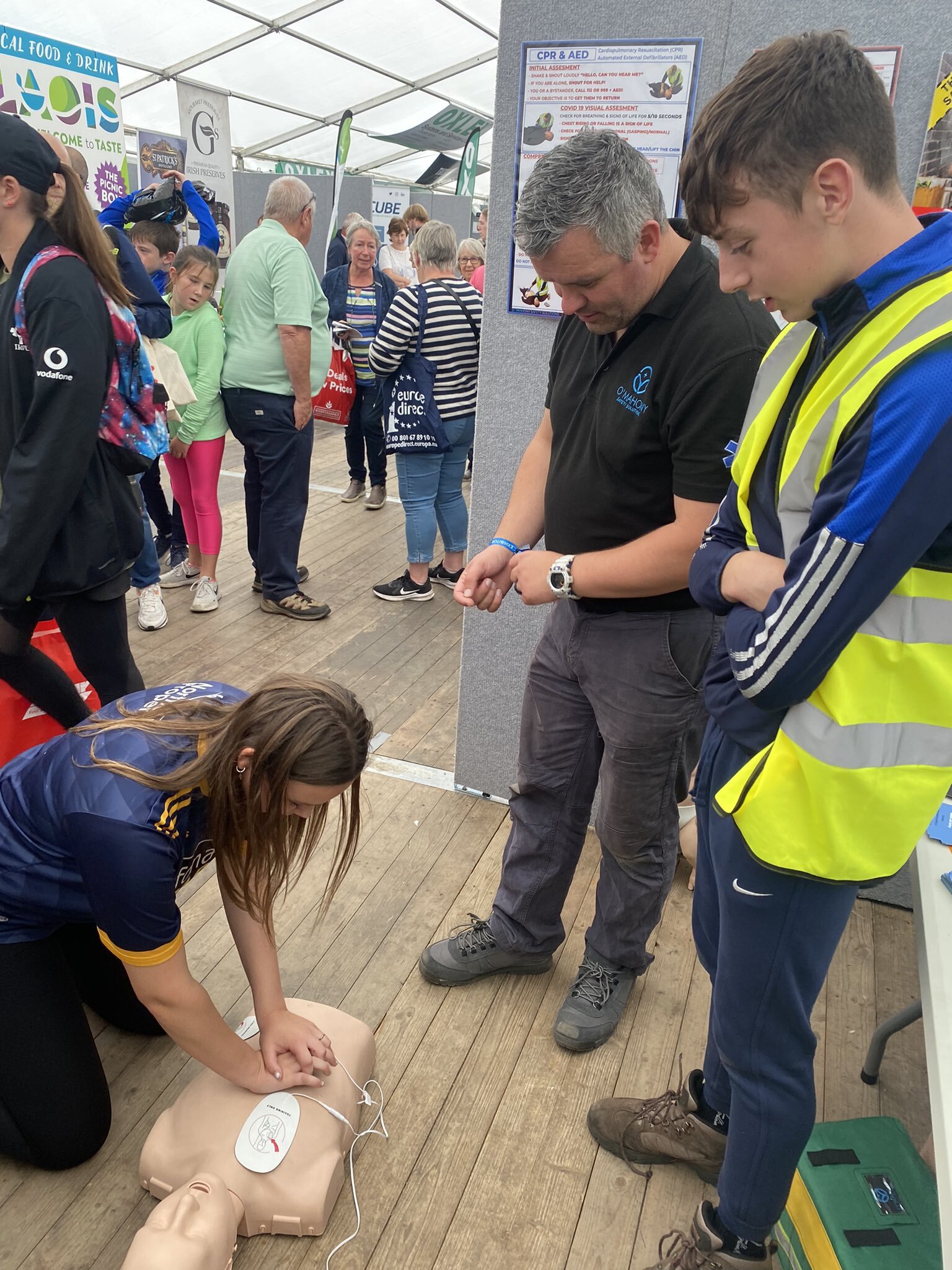 What is the most valuable piece of advice given?
Patience is the best advice I have been given. If we as a company can be patient we can grow and grow.
If we are patient with clients and with ourselves, we can provide the best service possible which we hope brings us a very good response from clients and repeat custom.
Visit www.omahonysafety.ie to find out more.
---
Business News
Last week has been one of the busiest in the history of SOLAS Eco Garden Centre in Portarlington in terms of media coverage. One of the highlights included live coverage of Budget 2023 from their food court and farmer's market! 
Congratulations to Laois Chamber Corporate Member, The Heritage, winners of the Best Emerging Cuisine in Leinster Award at the Irish Restaurant Awards 2022.
Deputy Charlie Flanagan, Mark McAuley, Director with IBEC and Paul Bradford of Vulcan Consulting recently visited Coolrain Sawmills to discuss the importance of Irish forestry to the economy and what is needed to reinvigorate afforestation and support the sector as a whole.
Great news for visitors to Glenbarrow in the beautiful Slieve Blooms, following confirmation by Laois County Council that they are signing a long-term lease on land adjacent to the existing carpark.
Laois Chamber in collaboration with ND Audit and Advisory, Chartered Accountants and Registered Auditors with offices in Portlaoise and Dublin, held a Budget 2023 Breakfast Briefing on the morning of Wednesday, 28th September. 
PAYE workers will now be able to receive tax-free bonuses of up to €1,000 by way of vouchers or gift cards, following Budget 2023. The Laois Gift Card can be used in over 5,000 retailers across Ireland. Contact Laois Chamber for more information or visit www.laoisgiftcard.ie.
---
Business Supports
Budget 2023 Explained: How the government's €11 billion package will be spent.
Register now for a Fáilte Ireland support programme. There are hundreds of organisations using their tourism capability supports to build their skills, and are seeing the benefits of an upskilled workforce. Click here to find out more about the fully subsidised training available.
South East Technological University Carlow Campus in collaboration with SETU, Waterford Campus and Enterprise Ireland is currently recruiting for its 2022/2023 New Frontiers Programme for Entrepreneurs. For further information, click here.
Are you an SME / primary producer looking to invest in energy efficiency? SBCI Ireland has an Energy Efficiency Loan Scheme (EELS) to help you reduce carbon emissions by investing in energy–saving measures. Use it to fund energy efficiency assets. More at https://sbci.gov.ie/products/energy-efficiency-loan-scheme-eels.
---
What's Coming Up?
FREE Webinar with Laois Chamber in collaboration with Adare Human Resource Management. Employment Law Updates – Planning for Compliance, Preparing for Change.
Date: Wednesday 5th October
Time: 9am-10am
Venue: Zoom
Who should attend? Business Owners, Managers and HR Professionals and those tasked with the responsibility for managing change within their organisation. Please e-mail caroline@laoischamber.ie to register.
Getting your costing and pricing correct is absolutely critical for your business! Learn how to master these skills with Local Enterprise Office Laois' FREE practical workshop delivered over 2 morning sessions.
Join LEO Laois on the 4th and 11th of October from 9.30 am – 12.30 pm. Book now at https://bit.ly/LaoisCostingOct
Could you use a few more customers? How about 1 million more… Did you know, there are three quarters of a million older people (65+), living and shopping in Ireland and this is anticipated to grow to 1.5 million by 2051.
Older people account for up to 50% of all consumer spending in the EU. They have the time to shop, they like to shop and they are loyal customers. They will come back to you again and again if you make the consumer experience comfortable and pleasant for them.
Age Friendly Ireland Business Recognition training will take place online on Tuesday 11th October from 10am to 12pm, click here to register: Meeting Registration – Zoom.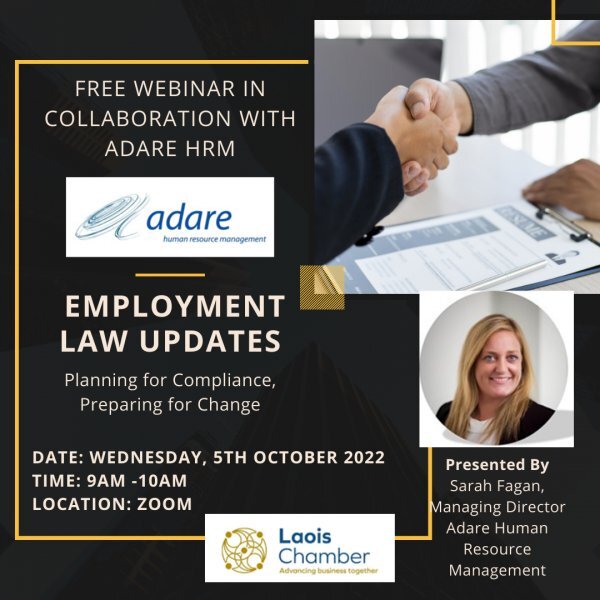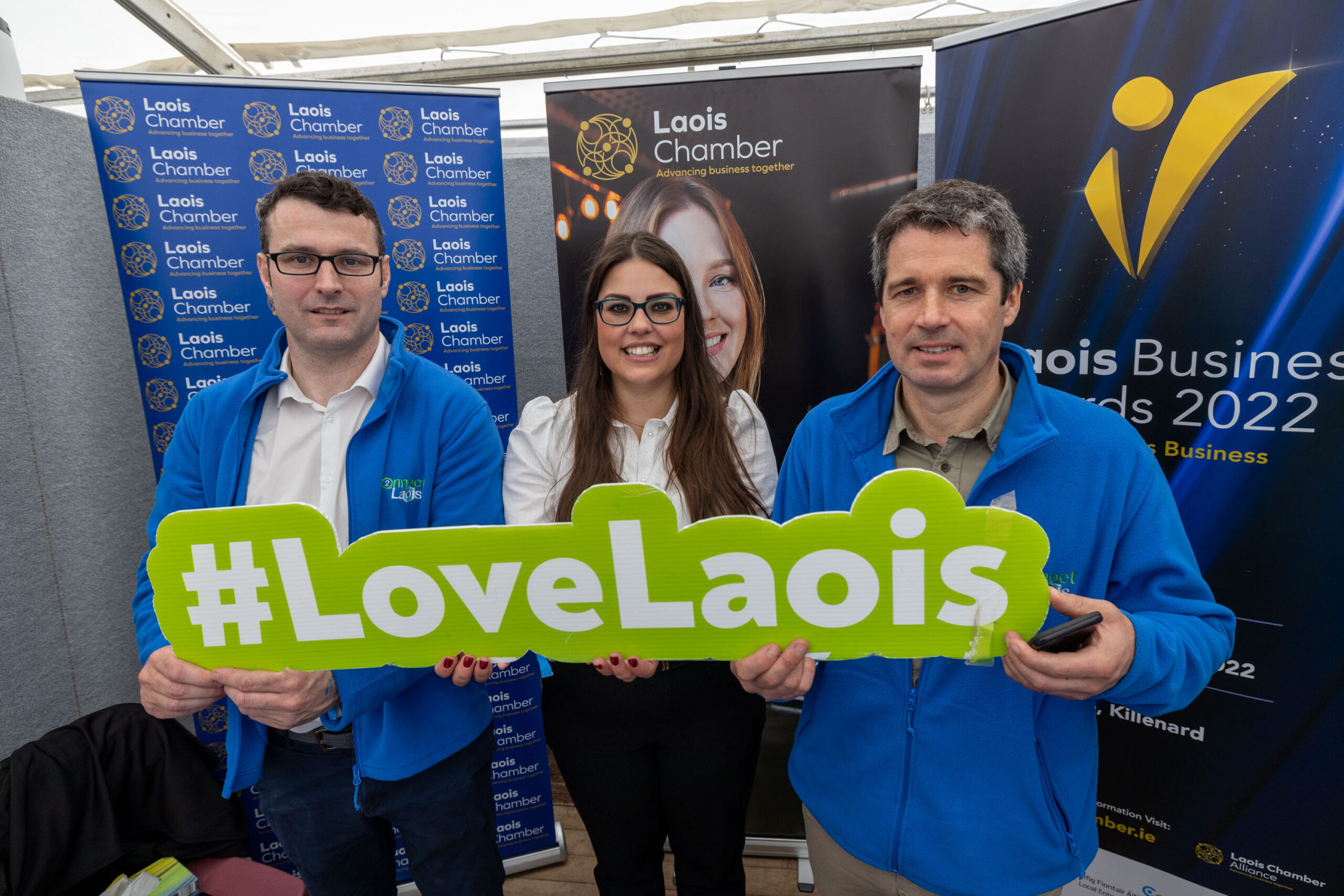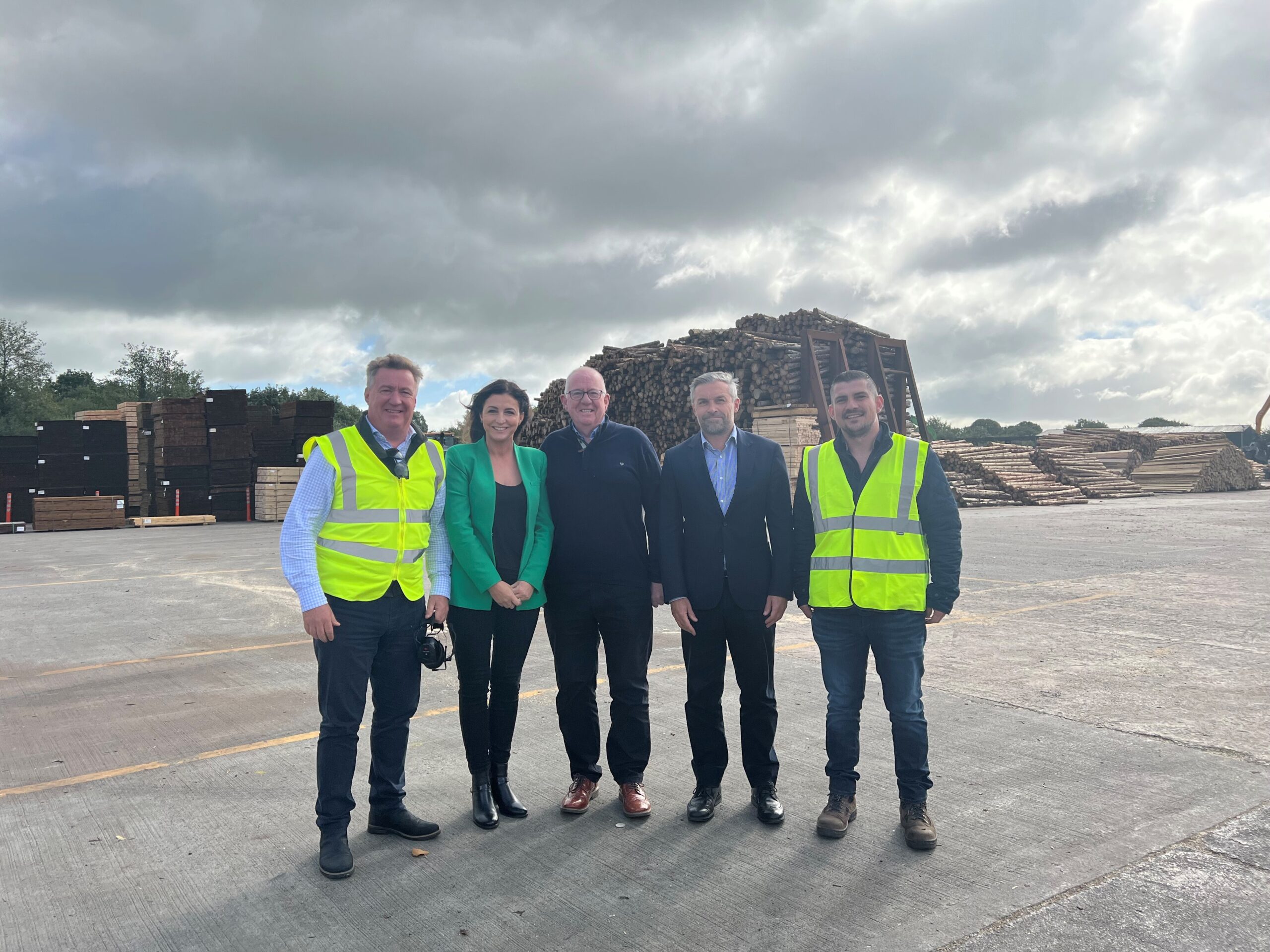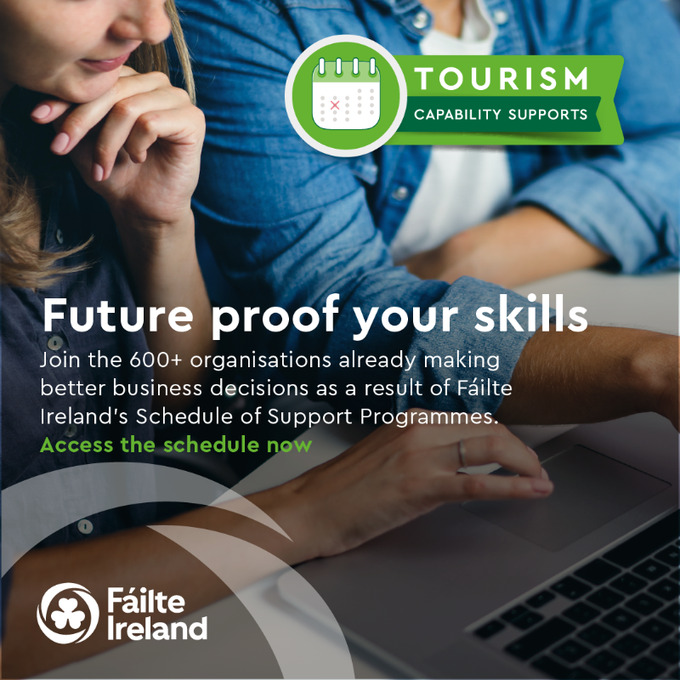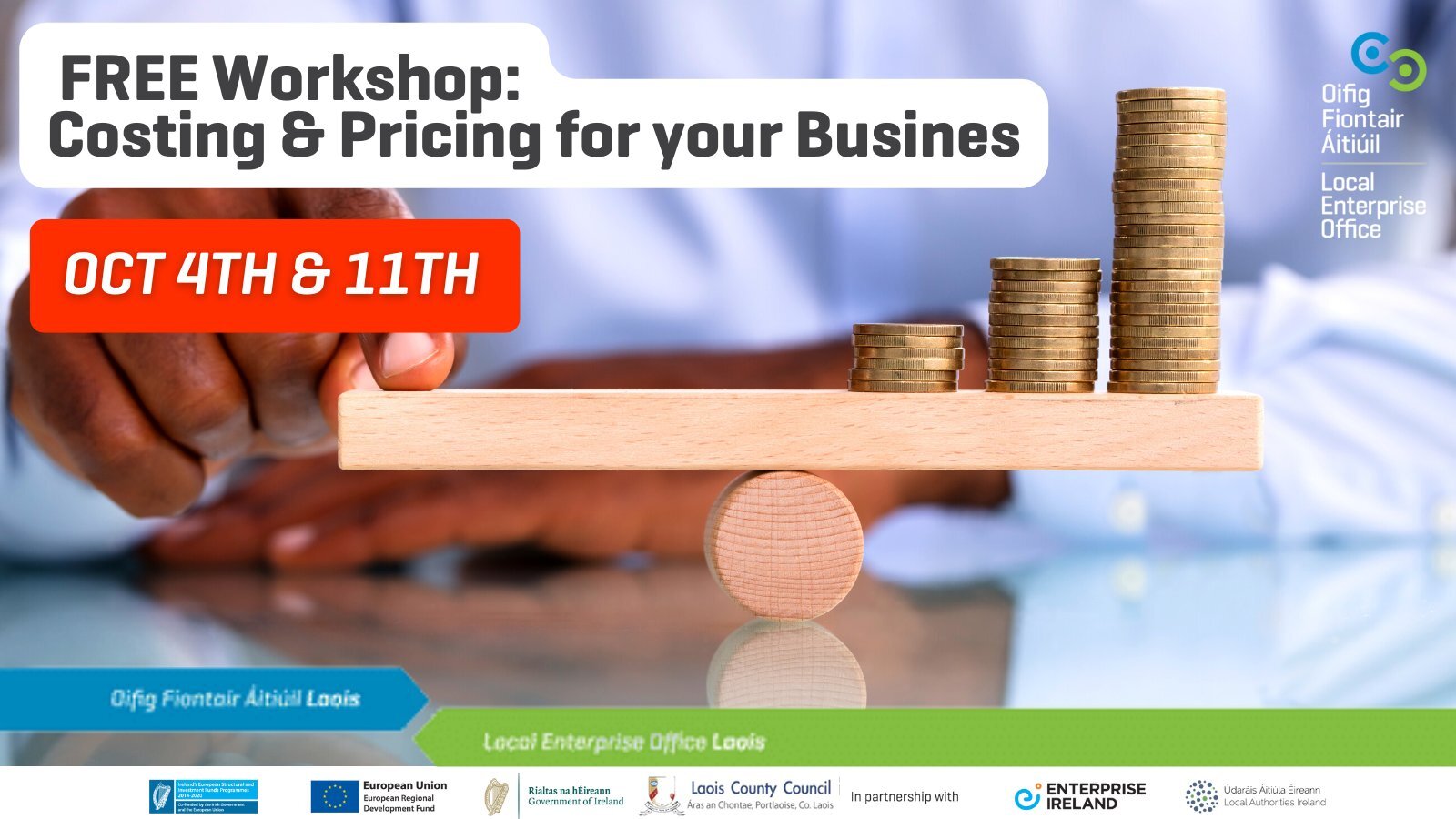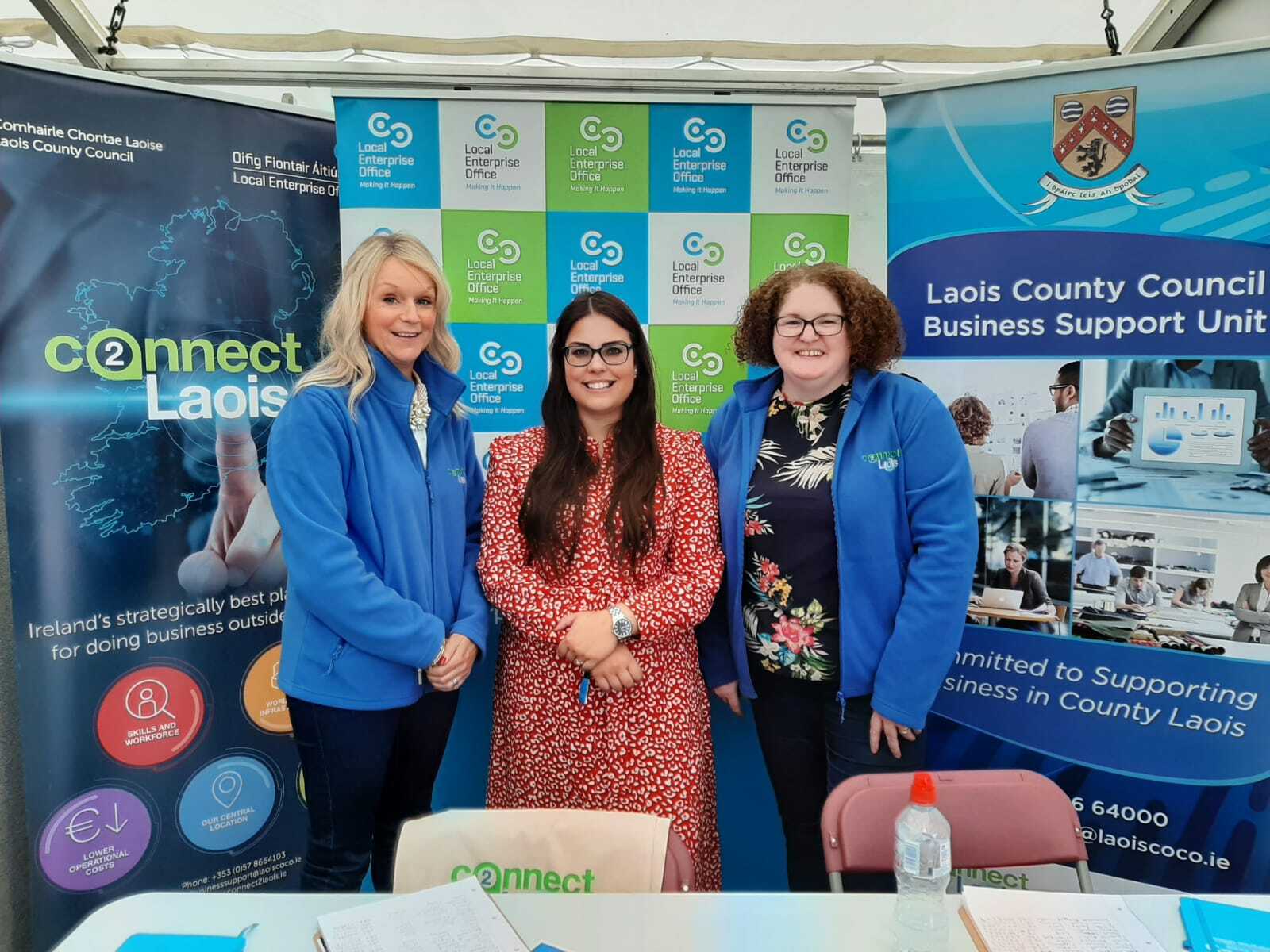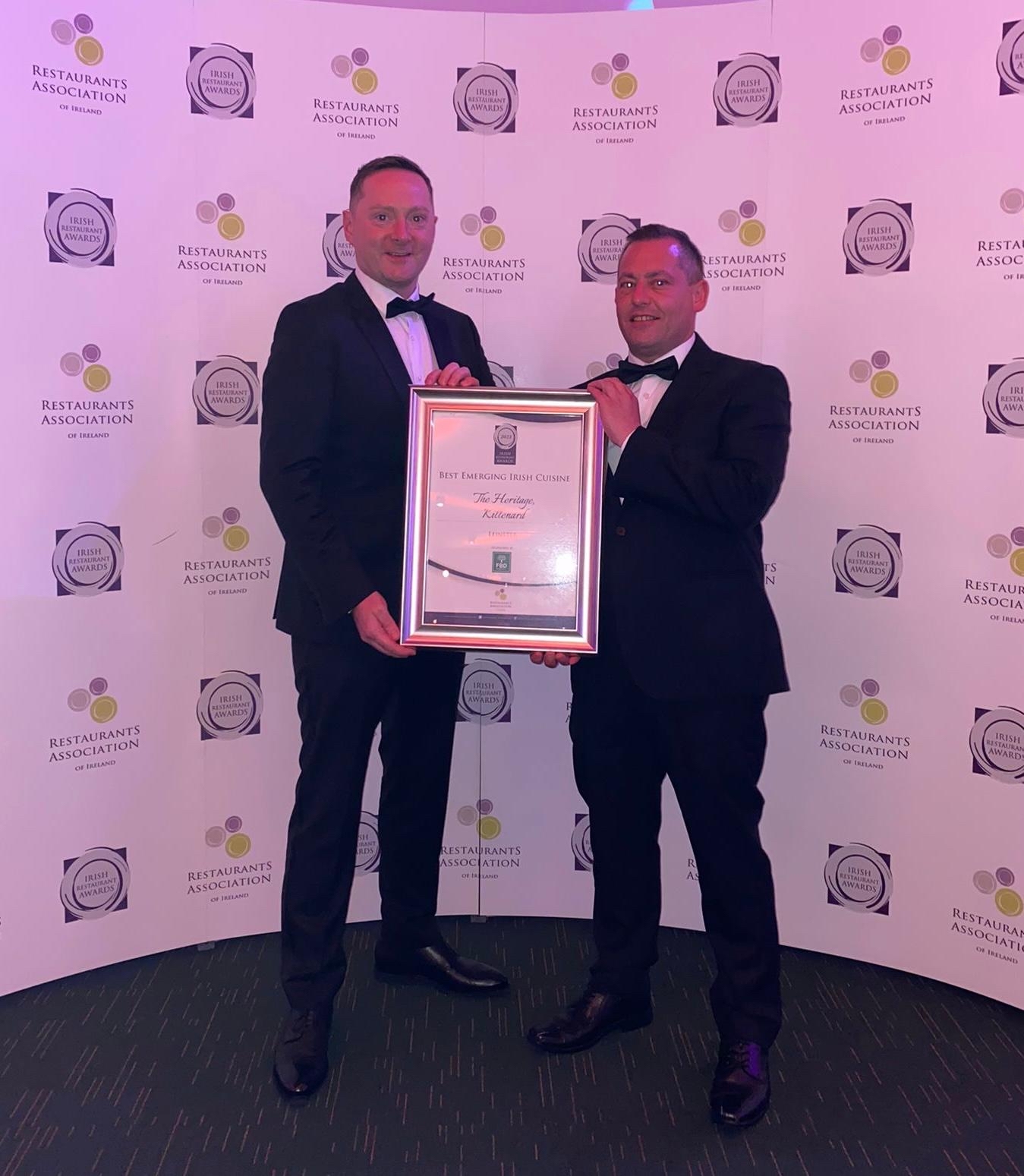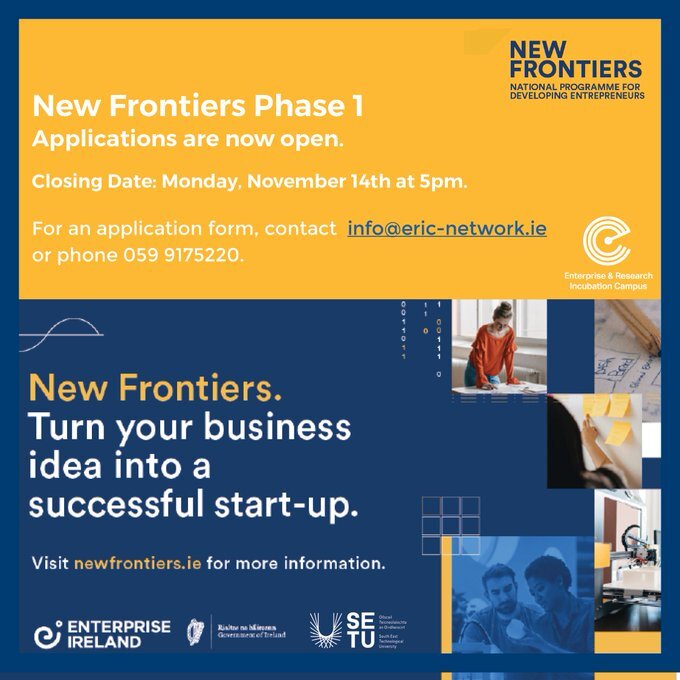 SEE ALSO – In Pictures: Glorious scenes as Clough-Ballacolla celebrate third straight Senior hurling title