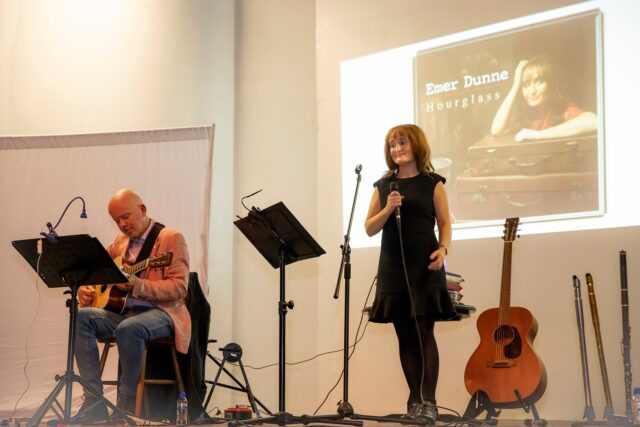 Mountmellick singer/songwriter Emer Dunne has just completed a tour of Laois, with free shows having taken place in Clonaslee, Camross and Ballylinan.
"We had three lovely shows in Laois, finishing up in Ballylinan. The shows were funded by the Department of Culture and Tourism and Laois Arts.
"Last Spring, we were touring around different theatres in Ireland and so it was lovely to come back to perform in Laois again and to go to various parts of the county," Emer told Laois Today.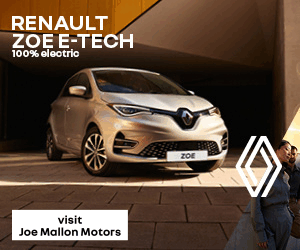 "I thoroughly enjoyed these shows. We had lovely audiences at the venues who came out to support us, to listen and to sing along with us. 
"The idea behind the scheme was to provide the public with free shows and to encourage people in the community to come back out to live events again, to meet their neighbours and friends while enjoying the music and song available from artists in the county.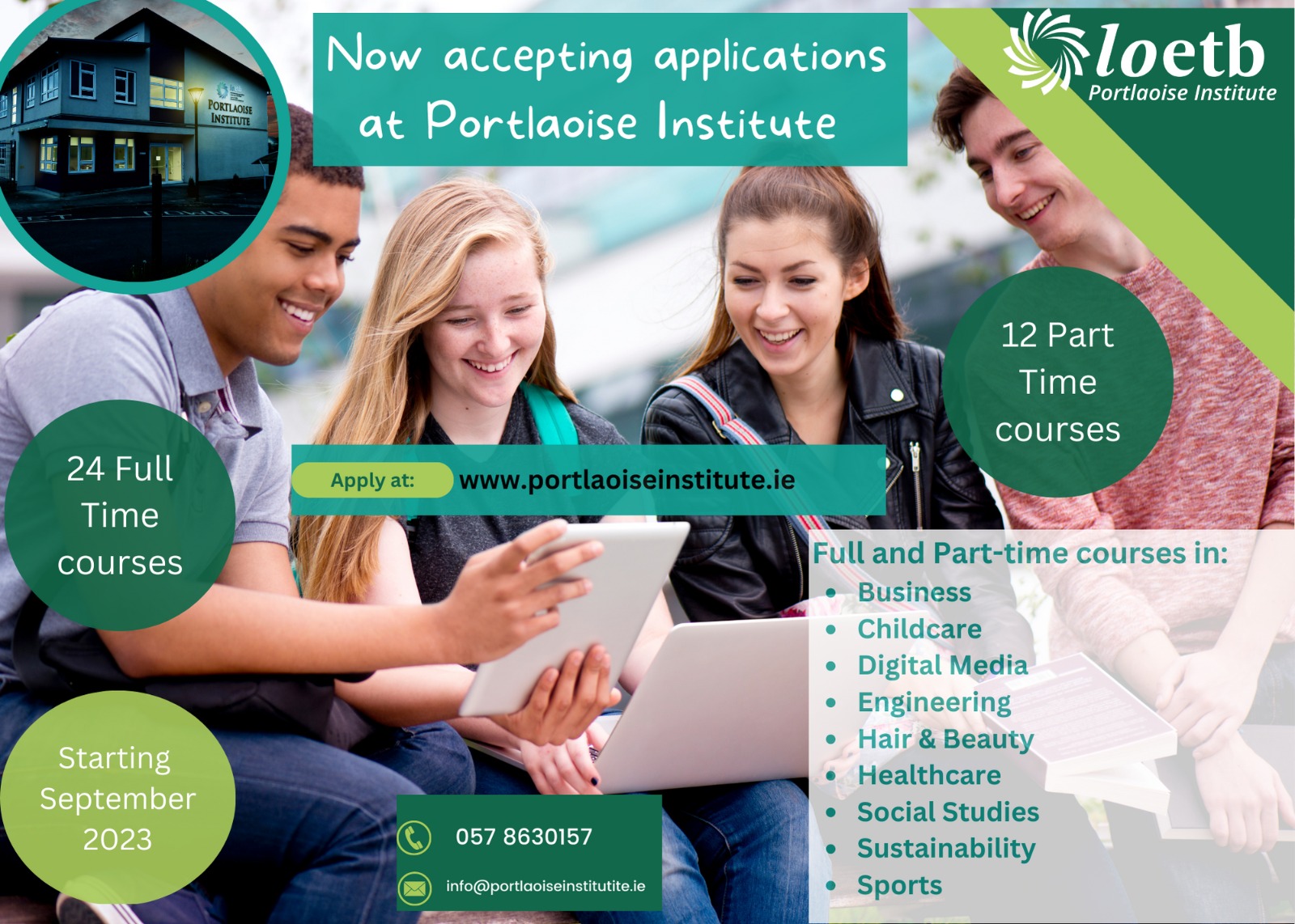 "The intention was also to support artists, and various disciplines working in the arts, to support these lovely venues and to help us all get back on the road again after a challenging few years. 
"We have had a great response and wonderful feedback to date. It was very uplifting and I was so grateful for the opportunity."
Emer said she was  very fortunate to grow up in a house where she was exposed to a lot of music and to different genres of music.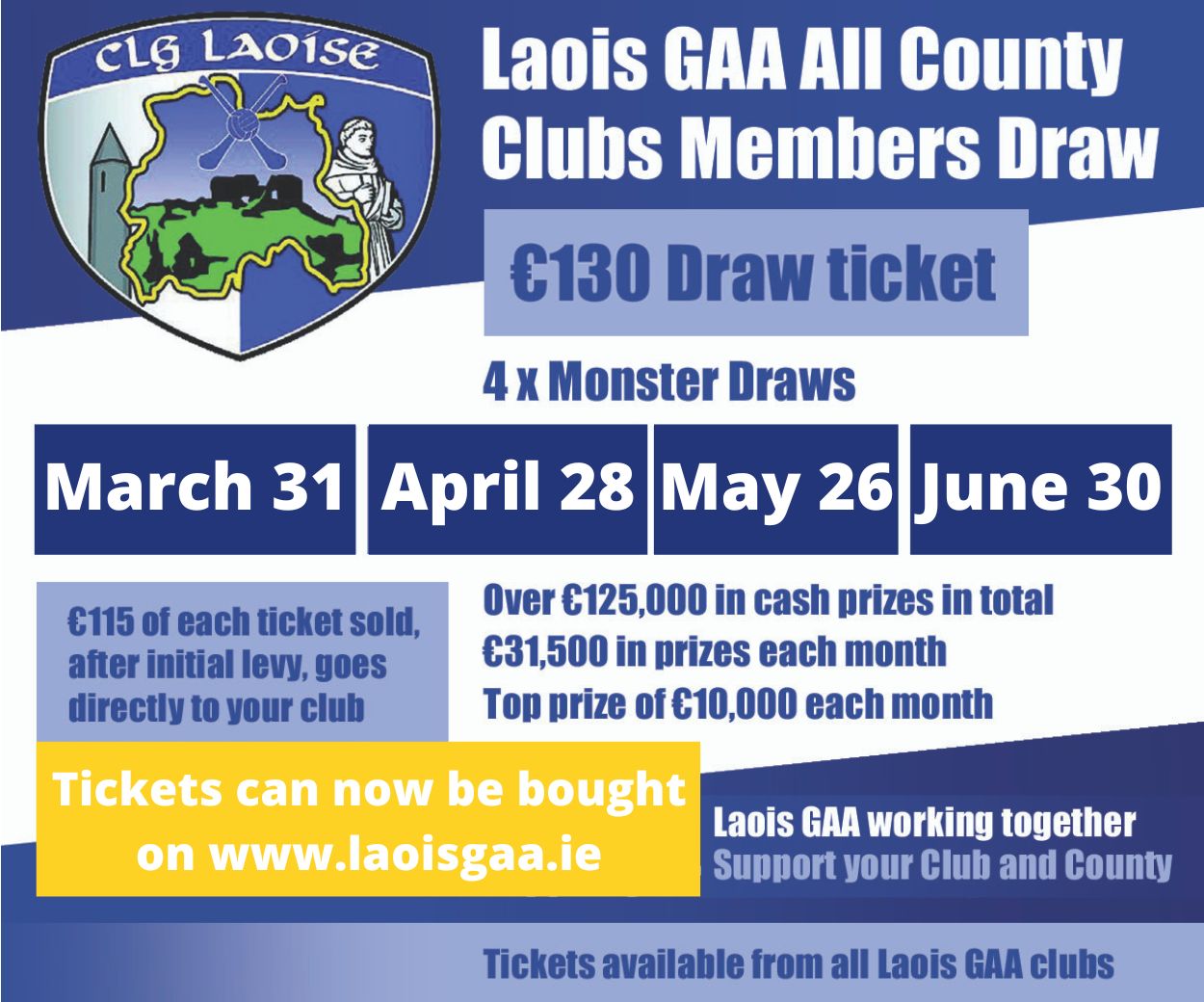 "My parents, John Joe and the late Bridie both loved music and my grandfathers on both sides were singers and musicians. My parents nurtured our interest in it.  My mum took my siblings and I to Irish dancing and piano classes," she said.
"I also took part in a lot of musicals and shows in my locality. My dance teacher was a member of an international folk festival organisation and soon she discovered my love of singing.
"Fortunately, I got my first opportunity at the age of ten to travel to the Celtic ball in Rome and perform as a solo singer and dancer to delegates and members of Irish and Italian embassies there.
"Later she produced dance and music shows with a dance troop and we travelled around Europe and Japan while only in my teens," said Emer.
From this young age she was seeing what it was like on and off stage to work with a professional stage crew, to do press and TV interviews, perform in larges arenas and meet and greets after the shows.
"Then we came home and we would go to school. It was all a bit of a dream really," she reflected.
Emer doesn't like to be confined to just one area. "However, my roots are embedded in folk music and I'm currently focused on the folk market. 
"I'm a folk artist with nods to both the contemporary and traditional. I also enjoy writing songs and hope to pursue more of that in the future.
"There is a lot of variety in folk music with Irish, Scottish and American folk songs and music."
Her inspirations range from the old school favourites like Bob Dylan and Simon and Garfunkel to bands  like Queen, to songwriters such as Jewel, Joni Mitchell, Leonard Cohen and Bruce Springsteen. 
"I grew up listening to musicals, inspired by my mother, and to many of the great folk artists inspired by my dad and grandfather, singers such as The Fureys, Mary Black and Eddi Reader.
"I really love great quality voices too like Imelda May, Sinead O Connor and Eva Cassidy.
Having gone to primary school in Tullamore and secondary school in Mountmellick, she went on to college in Dublin.
"I've had so many great experiences and wonderful things happen along the way to date. I've taken part in a variety of shows and performances, and I won All-Ireland singing titles. 
"I have been fortunate to perform at a multitude of prestigious events and in venues such as The Helix and the National Concert Hall and the American ambassador's residence  to various festival  stages and also memorable smaller events that have all helped my development as an artist."
She was commended by Leonard Cohen's management team for her version of his song, 'Hallelujah.'
"I've worked with an array of talented musicians along the way that have become friends and inspirations. I've written and produced a variety of shows for theatres and I've had my own shows and gigs in the various corners of Ireland, in The Netherlands, the UK and Germany."
Emer has performed alongside some of the big names like the Fureys, Phil Coulter, The Irish Tenors, John Spillane, Frankie Gavin, Freddie White and Mick Hanley.
"However, despite all the live performance experience, I think the biggest growth in my career has been in the past year on the release of my debut album, 'Hourglass,' Emer said.

She decided a few years ago that she wanted to make a folk album and engage in her first ever national music release.
"I had recorded demos in the past but never released anything on a national level. I knew what style I wanted to achieve and that I wanted to work with a good producer.
"I contacted Bill Shanley who works with Mary Black, sent him some demos and he agreed to meet with me. I was delighted when he agreed to work with me and we got on great as a team."
She spent about a year on pre-production between his tours and her other commitments and they went into studio with a host of  musicians in December 2019 and February 2020 to record 'Hourglass'.  
"We were recording it the old school way, so to speak, by having a live band performing and recording live in the studio and then we included some overdubs that were recorded in London and L.A.
"It was a big undertaking and I was excited but then the pandemic hit. It was challenging to get it mixed and mastered and into a finished product. However, over the following months we got it finished. 
"I didn't really know what I might do next then as things were so uncertain at the time, I couldn't tour or plan for anything.  Then I auditioned for the 'Today' Show on RTE where I sang from home and I got great feedback. 
"Gradually I released the two singles and the album and there was a wonderful response.
"My two singles and the album went into number one in the Irish download charts and I was blown away by the reviews from renowned publications such as Hot Press and Irish Music magazine.
"I had my first national radio plays with RTE and fantastic support on many of the various regional stations around the country.
"Then in April 2022 I started the touring side of things as the country was opening up. It has been quite the adventure and I am not ready for it to stop anytime soon," said Emer.

The loss of her mother to cancer during the lockdown was a massive blow.
"I'm absolutely heartbroken but grateful to have had such an amazing mum. Sadly she was diagnosed with cancer in March 2020 just as the pandemic hit.
"A determined and brave person, she put up a great fight but she passed away just eight weeks ago. The void is huge and we are still trying to process it.
"My mother was a very selfless and very warm person. She was always by my side, supporting me in all my endeavours. 
"Like many others can relate, it was so difficult coping with an illness during the pandemic, trying to cope with treatments and such isolation but she battled on and I am so very grateful I got to spend a lot of that time with her.
"She was my number one supporter and she even helped pick some of the songs on 'Hourglass'. We listened to music together all the time and I do believe it helped us both.
"My dad is a dairy farmer and also a huge support to my siblings and I. He is a very outgoing and sociable person and alongside working on the farm, he has been involved in so many community initiatives over the years. 
"I'm the youngest of four, I've two older brothers and an older sister. They are all very musical. They play instruments and my sister is a great dancer. However, none of them chose to work in the music business and they opted for very different careers."
Emer moved to Dublin after secondary school and after a stint living in the capital, moved back to Laois a few years ago.
"I really enjoyed my time in Dublin and always thought I needed to live in a city to work in the music industry.
"However, I actually think being in the country is great and I enjoy living in Laois. We are so centrally located and I can be to any part of the country in a couple of hours. love the space I now have to practise and to think," said Emer.

She is looking forward to more performances and releases next year. Full details will be on her website, www.emerdunne.com as well as on her social media, Facebook and Instagram on @emerdunnesinger. 
SEE ALSO – Yvonne McKeon Interview: Taking on the family business at 21, heading up Laois Chamber and the challenges facing businesses in the county