Cill Dara 29 Portlaoise 37
Leinster U-15 Rugby League
On a bright, windy day, Portlaoise U-15s took on the challenge of Cill Dara in what turned out to be an entertaining and high scoring contest that Portlaoise ultimately came out on top in.
After an even start highlighted by no scores for the first 15 minutes, the match sparked into life with an extraordinary four tries in a five minutes spell.
It all started with a Cill Dara converted try off a line out in the Portlaoise 22. From the resulting Portlaoise kick off, Eanna Moynihan regathered.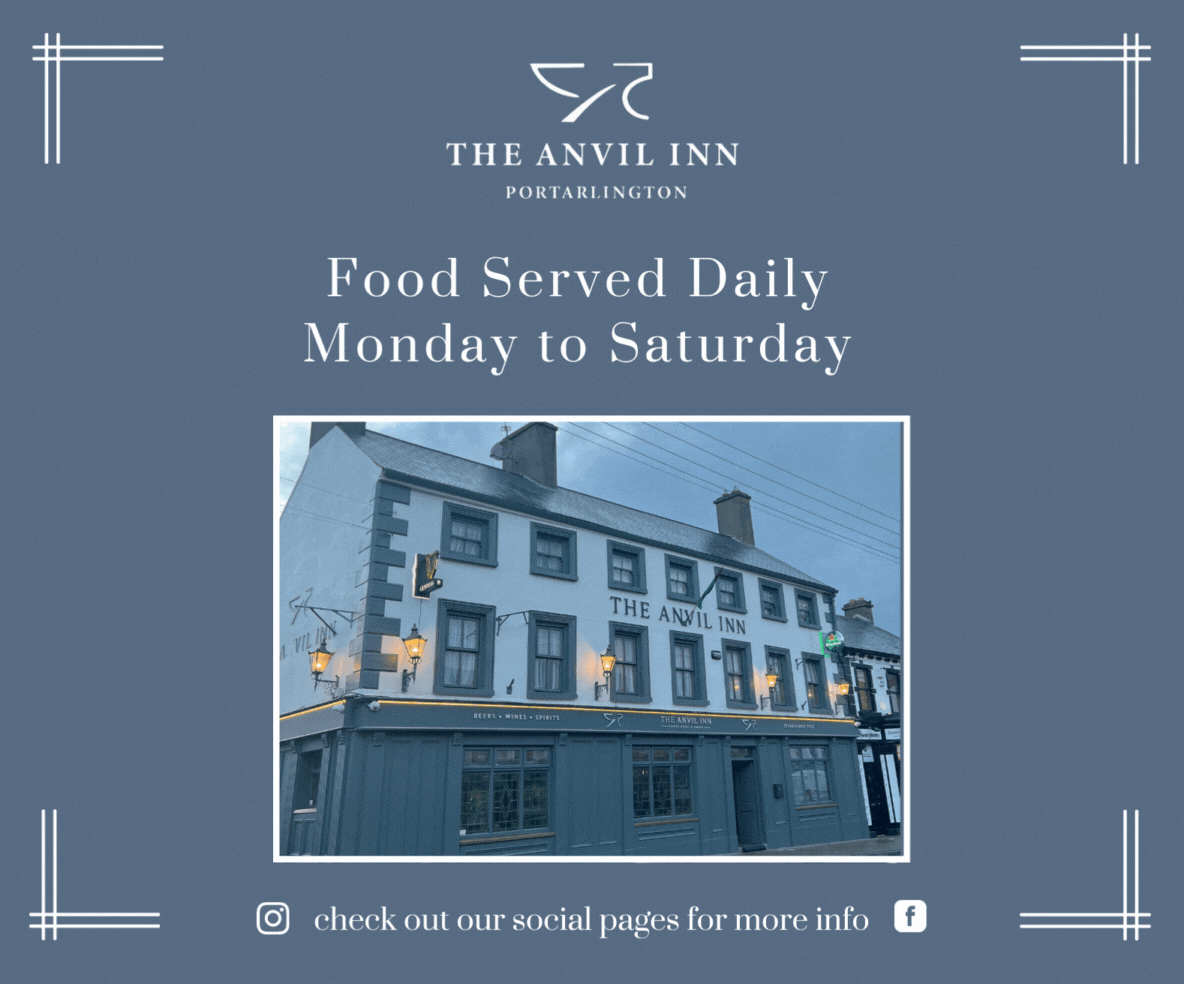 Scrumhalf Paul Byrne was quick to the breakdown and fed out-half Matt Cunningham who used a combination of speed and sidestepping to score underneath the posts, making it easy for his conversion to level the match at 7-7.
From the resulting Cill Dara kick off, Zach Maginness, Daniel Whelan and Conor Deegan combined to get the ball to Moynihan who evaded a number of tackles to run the length of the pitch and dot down in the corner.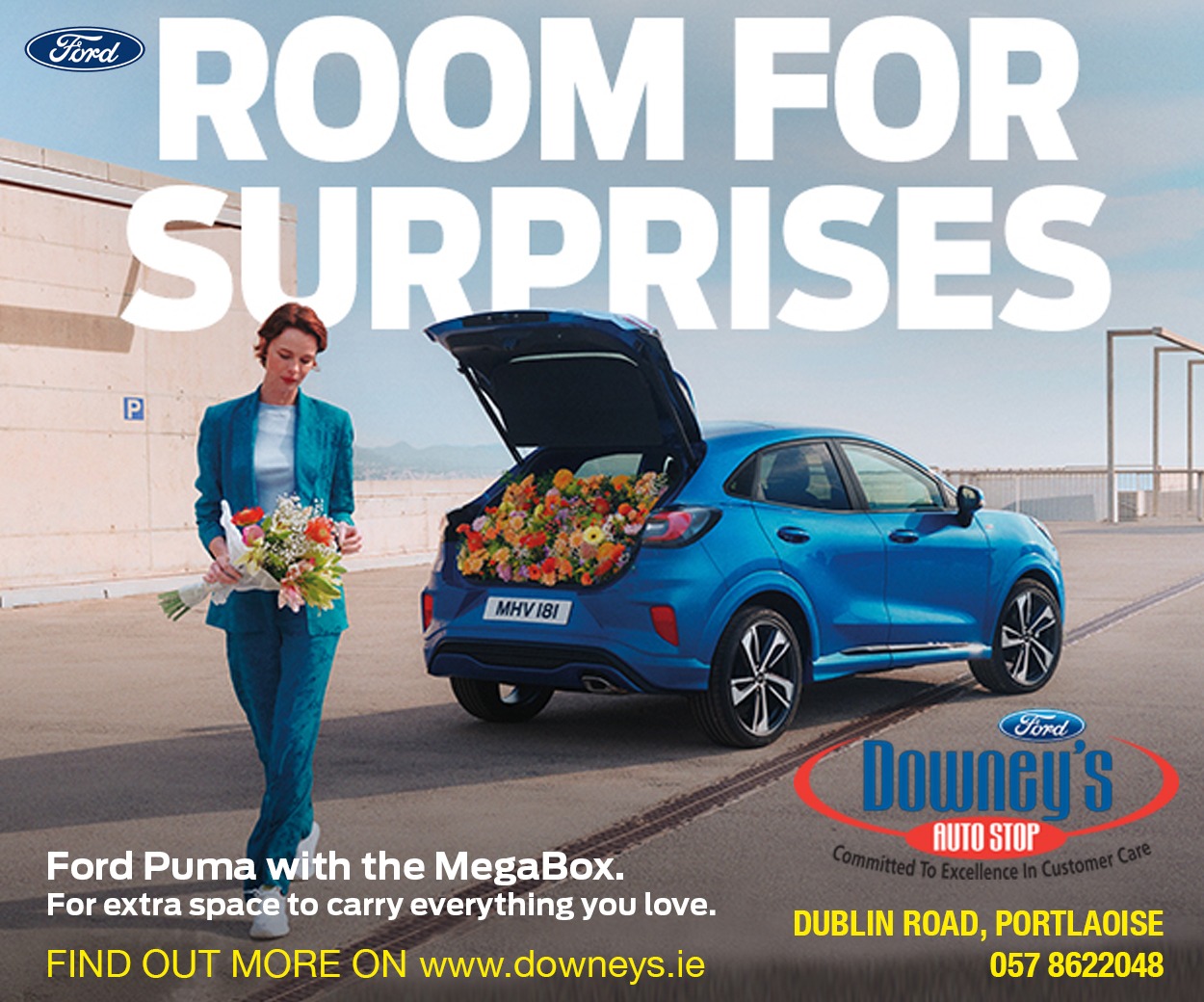 In almost a direct replica of Moynihan's try, Maginness got the ball from the next Cill Dara kick off and used his electric pace to race the length of the pitch and go under the posts, with Cunningham adding the extras to make it 7-19 after 20 minutes.
Like all good teams, Cill Dara responded quickly with a break from their own half that ultimately resulted in a try in the corner closing the gap to seven points.
This kicked Portlaoise into life and with excellent rucking and tackling by man of the match Mark Ging and Cormac Drea and strong carries by Joey McGuinness and Fionn Mullen, Portlaoise won a line out in the Cill Dara 22.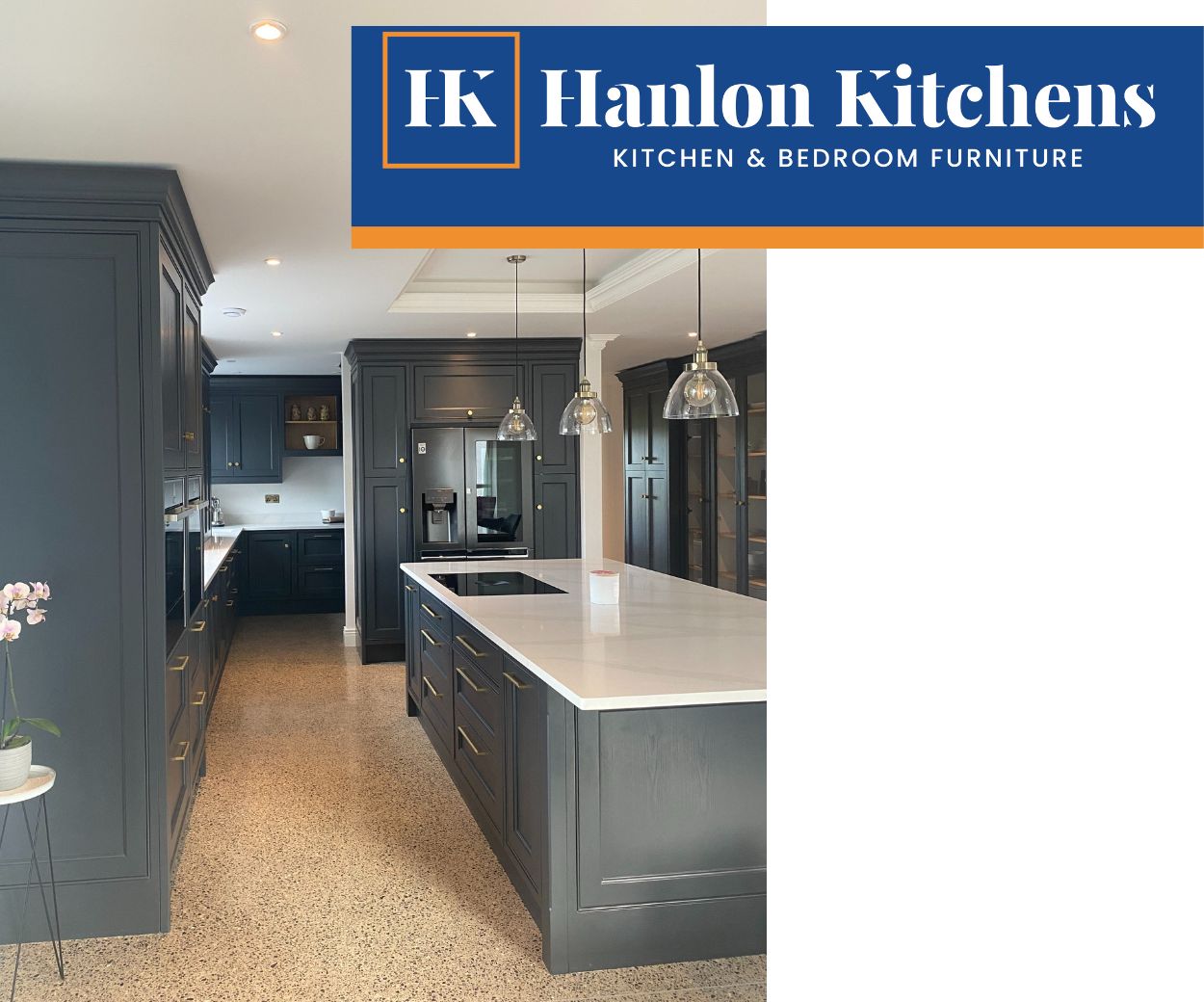 From an accurate Conor Deegan throw, Mullen gathered and carried strongly. This was followed by excellent carries by Ging and Moynihan.
From the resulting ruck, Matt Cunningham got the ball and sold a beautiful dummy to make space to dot down for Portlaoise's fourth try of the afternoon, making it 12-24.
Cill Dara once again responded and despite some excellent tackling from wings Cullan Kirwan, Cormac Paige and fullback Ethan Kelly, Cill Dara managed to breach the Portlaoise defensive line with another converted try to make it 17-24 after 40 minutes in.
With Cill Dara now within touching distance, Portlaoise kicked back into top gear helped by the added energy from Ricky Lyons, Darragh Maher, Nicolas Ibanez and Kyle Moore.
After some great work by centres Daniel Whelan and Aaron Fitzpatrick, Whelan made a strong carry into the Cill Dara 22, forcing a penalty.
From a signature Portlaoise set piece, Mullen was fed by Carroll and he powered through two tacklers to score, making it 17-29.
Keeping up with the end to end nature of the contest, Cill Dara responded in kind with a try to make it 22-29, before Portlaoise repaid the compliment. Cullan Kirwan won a great ball just outside the Cill Dara 22 and the supporting Carroll was again on hand to feed Maginness to score Portlaoise's sixth try of the match, with the scores now 22-34.
Cill Dara were not finished yet, however, and scored another converted try to put just five points between the teams with only minutes remaining.
Portlaoise were not to be beaten though and following a great turnover by Carroll that resulted in a penalty, Cunningham split the posts to make it 29-37.
A fitting end to the game saw man of the match Mark Ging make a strong carry, breaking multiple tackles to make sure Portlaoise kept control of the ball in the Cill Dara half until the referee blew the final whistle on an entertaining and high scoring game.
This Portlaoise win continues their strong momentum over recent weeks and sets them up for future challenges that undoubtedly lie ahead.
PORTLAOISE: Ethan Kelly, Cullan Kirwan, Daniel Whelan, Aaron Fitzpatrick, Cormac Paige, Matt Cunningham, Paul Byrne, Joey McGuinness, Conor Deegan, Fionn Mullen, Mark Ging, Cormac Drea, Zach Maginness, Donnchadh Carroll, Eanna Moynihan (c).
Replacements: Ricky Lyons, Darragh Maher, Kyle Moore, Nicolas Ibanez.
---

St Mary's 14 Portlaoise 50
Leinster U-18 Rugby League
Portlaoise dominated this game from start to finish and ran in eight tries, four in each half to win their first Leinster League game in the 2022/23 Season.
Ciaran Culleton got the score board ticking over after three minutes as powerful early dominance forced gaps in the St Mary's defence and Culleton duly accepted the space to score a try and put Portlaoise into the lead, a lead they never relinquished.
With ten minutes gone the Portlaoise forwards were making hard yards, In particular Sam Browne and Evan Bergin been impressive,
It set the platform up nicely for the backs to express themselves. Jake Byrne at scrum half popping sweet balls out to Number 10 Jake Darcy who got the back line moving.
Three tries were scored in quick succession with Culleton running out of space on the wing was clever enough to pop the ball back to the supporting Jake Darcy who ran under the posts to touch down and make it easier for the extra two points.
The second and third try were carbon copies as another Jake, this time Jake Colbert steamrolled through the St Mary defence on two occasion to stretch the Portlaoise lead.
Mathew Coonan Converted two of the tries to leave the score 24-0 but a lapse of concentration let St Marys in for two of their own tries to leave the score 24-14 at half time.
Shocked by the concession of tries, Portlaoise started to play as a unit and Evan Caffrey stood up and took charge. Drove on the pack and crossed the white wash to extend the lead.
St Mary's were getting tired now and more tries were inevitable and the next one was worth waiting for. After continuous hard yards gained by Dara Phelan, Ivan Okonkwo picked up the ball on his own 22, evaded 3 tackles and found himself in open space with only the full back to beat.
With Dylan Kelly supporting him all the way, Okonkwo wisely played a one two with Kelly and added five more points and the game was well out of reach at this stage.
There was still time for Ciaran Culleton to add to his tally and the impressive Daniel Thornton scored under the posts to make the score 14 -50 at the full time whistle.
Next game up is home to Barnhall on Sunday November 13 at 12pm.
PORTLAOISE: Ciaran Culleton, Mathew Coonan, Stephen Delaney, Dara Phelan, Cian Coffey, Brian Barry, James Kidd, Billy Kerry, Adam Glynn, Cathal Kenny, Killian O'Keefee, Conor Raggett, Daniel Fingleton, Dylan Kelly, Evan Bergin, Evan Caffrey, Ivan Okonkwo, Jake Andrews, Jake Culbert, Jake Darcy, Jamie Baldwin, Paddy Reddin, PJ Larkin, Ross Bradley, Killian McHugh, Sean Peters, Nathan Duffy, David Duggan, Daniel Thornton, Andrew Schiller, Nathan Flanagan, Killian Bowe, Eoin Rooney, Darragh Townsend, Aran Coiley, Euan McCann, Callum Carroll, Aaron Kingston, Conor Stack, Ryan Gilligan, Jake Byrne, Robert Keane, Dylan Browne, Sean Dunne, Ryan McEvoy, Rory Costigan, Josh Grogan, Sam Browne, Robbie Murtagh,
Physio: Mick Comer
Coaches: Roy Glynn, Mark Phelan, Owen Coonan, Paddy Bergin, Pat Duggan, Richie Whelan
SEE ALSO – Spending climbs again as Laois County Councillors approve biggest ever budget for 2023