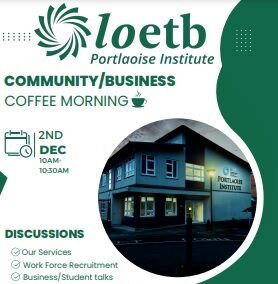 Portlaoise Institute in will host a Coffee Morning for local Businesses and Community Organisations on Friday, December 2nd, from 10am to 10.30am with refreshments afterward in The Hangry Goat Cafe.
The Coffee Morning will be held at our new campus located in Clonminam Business Park.
The aim of the Information Morning is to engage with local business owners and community organisations in the Portlaoise area and make them aware of the services that Portlaoise Institute can provide both the local community and local employers.
The Information morning will provide an opportunity for local business owners to network with other employers and speak to some of the Institute staff about industry related courses.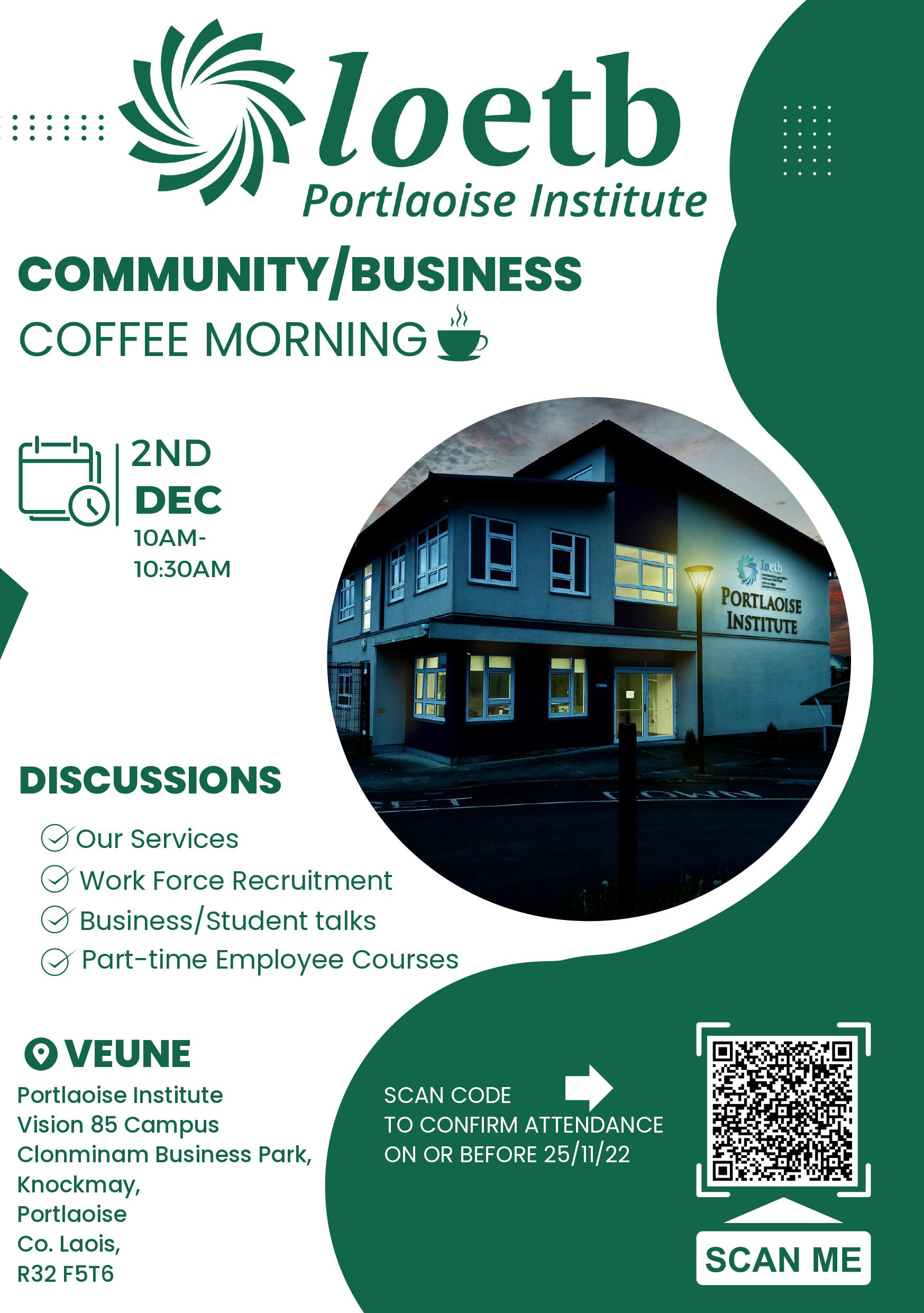 Some of the topics that will be covered on morning include:
Our Services 

Work Force Recruitment

How to avail of Part time and full time courses for employees.
Looking forward to the Information Morning Portlaoise Institute Deputy Principal Keith McClearn has outlined one of the reasons the event was organised.
 "We want to use this event to engage with business owners and employers to showcase our own facilities and services here at Portlaoise Institute. We want to build mutually beneficial relationships with local employers to help meet skills shortages in the local area." 
To register for the Information morning please visit the link below. 
https://forms.office.com/Pages/ResponsePage.aspx?id=1EnCadxXPkuADz7bp7sCLOVSqbJvGdtNv6p9-KHL4zdUMUhORk9BVkdWTkg0MFVPQlNVSlg0SVFTUy4u 
Registrations will close on Friday, November 25th.