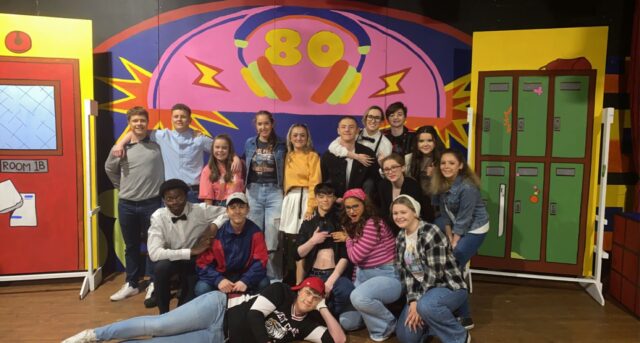 The musical 'Return to the 80's' was held in the Mountmellick Arts Centre on November 31 and December 1 by Mountmellick Community School.
The cast included students from 1st to 6th year as well as a wide range of staff acting, organising and running the show.
This musical was a blast from the past with a blend of music, culture and costumes fit for the 80's.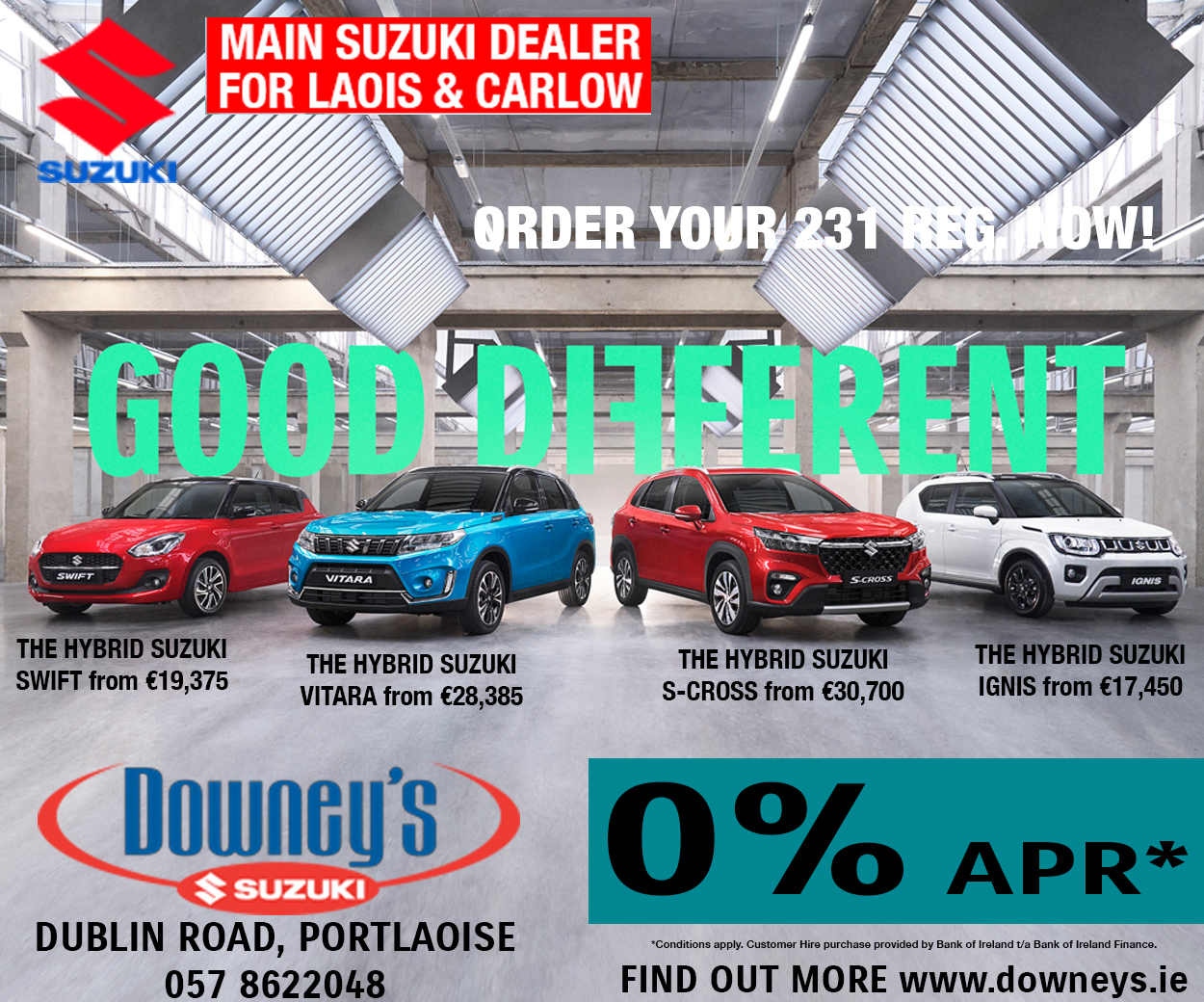 Nothing brings so many people together in a celebration of talent as much as a 'musical'.
Actors, singers, musicians, dancers, visual artists, backstage crew all come aboard in a gradual midwinter tide to share their various talents.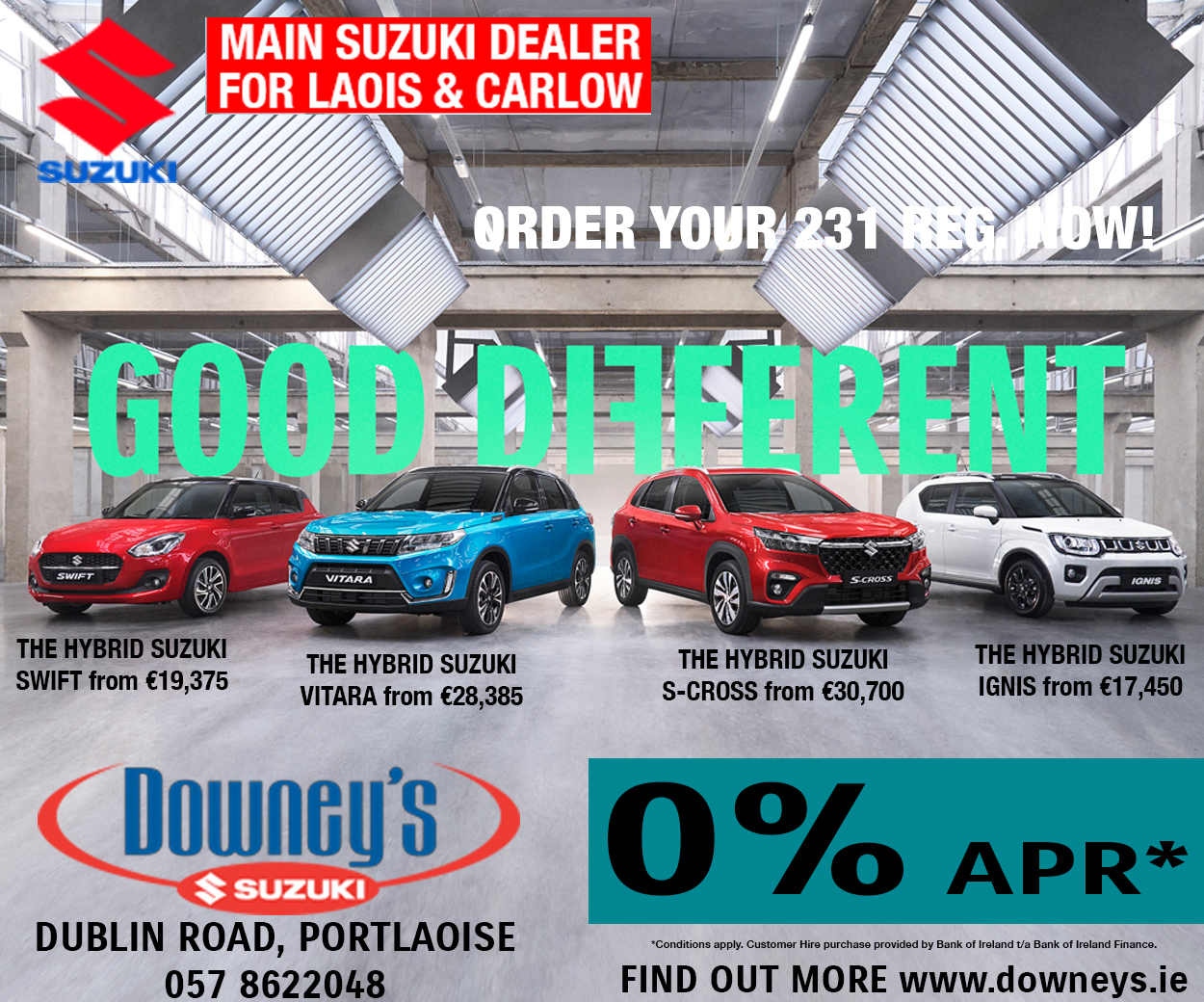 During rehearsal and later in performance there is a tremendous synthesis of effort, encouragement and humour.
Students see the human and humorous side of teachers as they all deal with the minor on stage and backstage panic which will fill the memory files of the young students.
Teachers see the inspiring work of students as they deal with the nerves and minor panic of performing.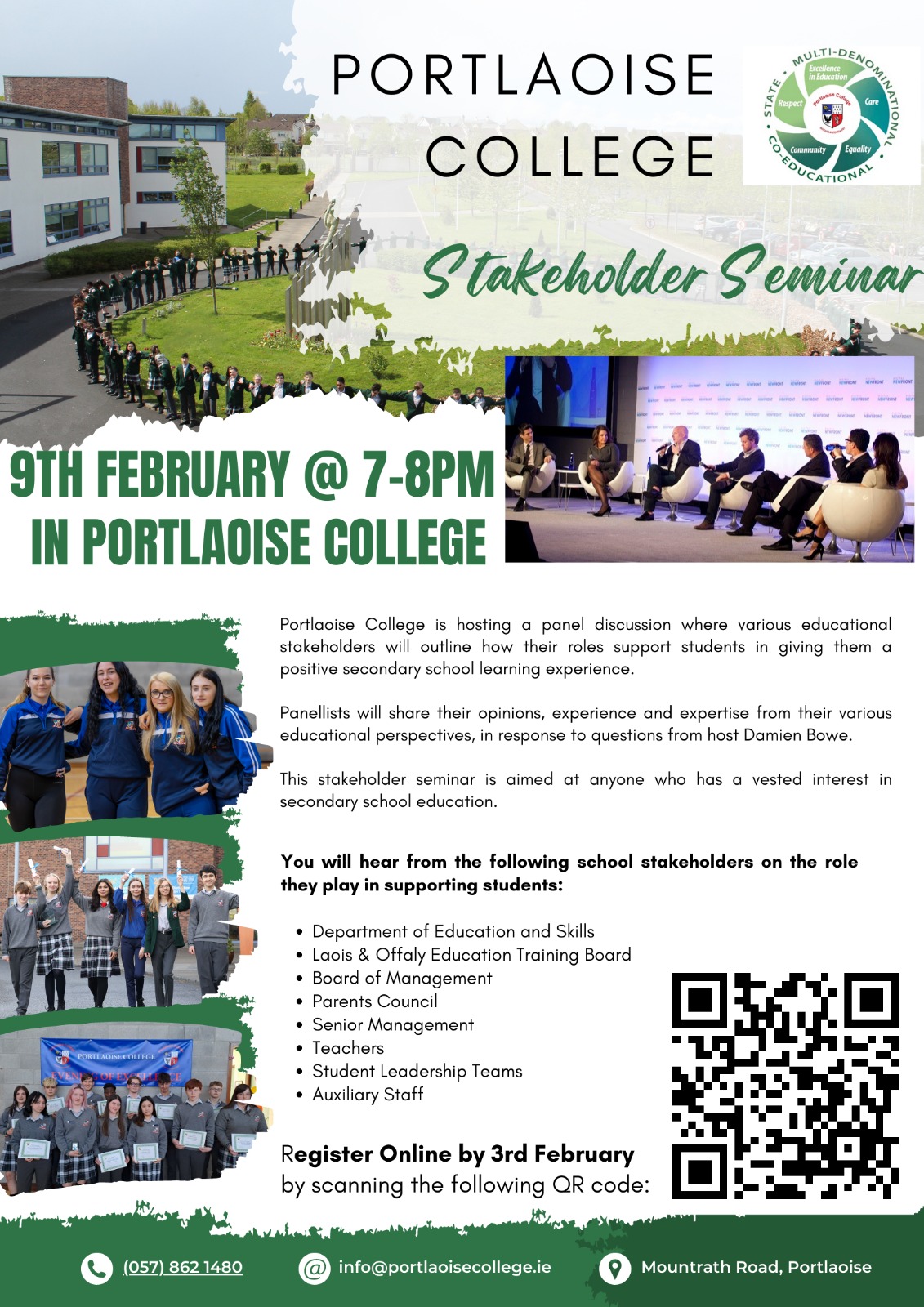 They respond brightly to all challenges such has been the case with Return to the 80's.
Hit songs, still popular today, fuse with colourful choreography and acting talent to give an enjoyable evening to all…such as will live on in memory for all.
There has been tremendous work put into this musical by all included.
From March this year, all the way to December everybody included has contributed massively, from staying after school for rehearsals, learning lines and sacrificing breaks to prepare for the show.
The musical was a huge success and was thoroughly enjoyed by everyone involved.
David Lawal, who played Mr Cocker, said: "I did have initial worry about the musical but the cast truly did bond which made for a great show and great performance from everyone included.
"Everyone cooperated with one another leading to one of the best experiences that I, and hopefully some of the cast have ever had."
Ellie Fitzpatrick, who played Cyndi Gibson, said: "The whole team for the musical put so much effort and time into it for the last few months and we were finally able to put this show on stage.
"This has been such a great experience for me and I have had such great fun with the whole cast these last few months and I will never forget the amazing show we all did together."
This amazing production could not have happened without the massive effort put in by all students and teachers but a special mention goes to two teachers who put this musical together and made sure it was a massive success.
These are the music teacher Mr Sacchi, who was the musical director and Ms Bryne who was the director.
From casting, to rehearsals, to the shows they made sure everything went smoothly and put in so many hours of rehearsing and hard work which without, there would have been no musical.
Ciara Quaile, who played Tiffany Heuston, said: "This was the last musical I will get to do in Mountmelick Comunity School and I've been so lucky to have great cast members and teachers.
"Of course this musical wouldn't have been possible without Mr Sacchi, our wonderful music teacher.
"He is a passionate, kind person who wants the best for everyone.
"And also to Ms Byrne our director. She stayed optimistic throughout all the practices and even when things weren't looking great she believed in all of us."
Aoibhe Doyle, who played Alf Bueller, said: "I am really grateful for everyone involved but especially our amazing teachers Mr Sacchi and Ms Byrne who the whole cast couldn't have done without as their time and dedication helped us actors and musicians to reach our full potential."
Everyone who participated in this musical thoroughly enjoyed their experience and will remember the fun and laughs they have had.Hopefully some of the cast will be part of the next show/musical that happens in the school, whenever that might be.
A huge shout out and thank you must be given to the community, for their support and encouragement as always.
From the local businesses that sponsor the raffle to the parents, guardians and family members who come out in their doves to cheer everyone on – a big thank you all.
Check out some great pictures below: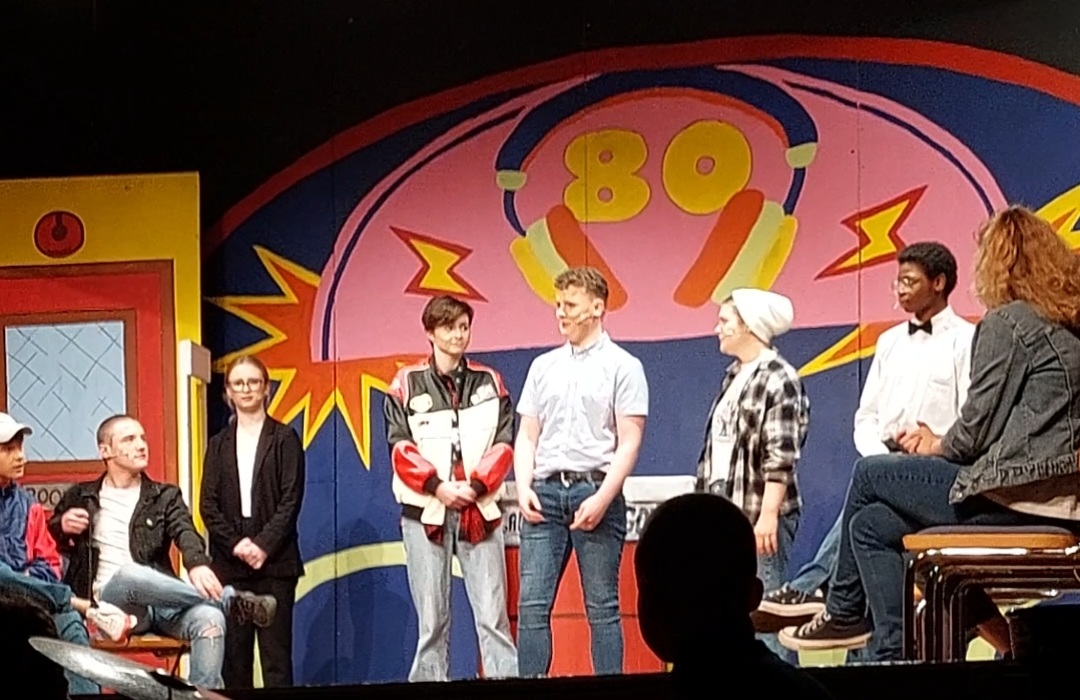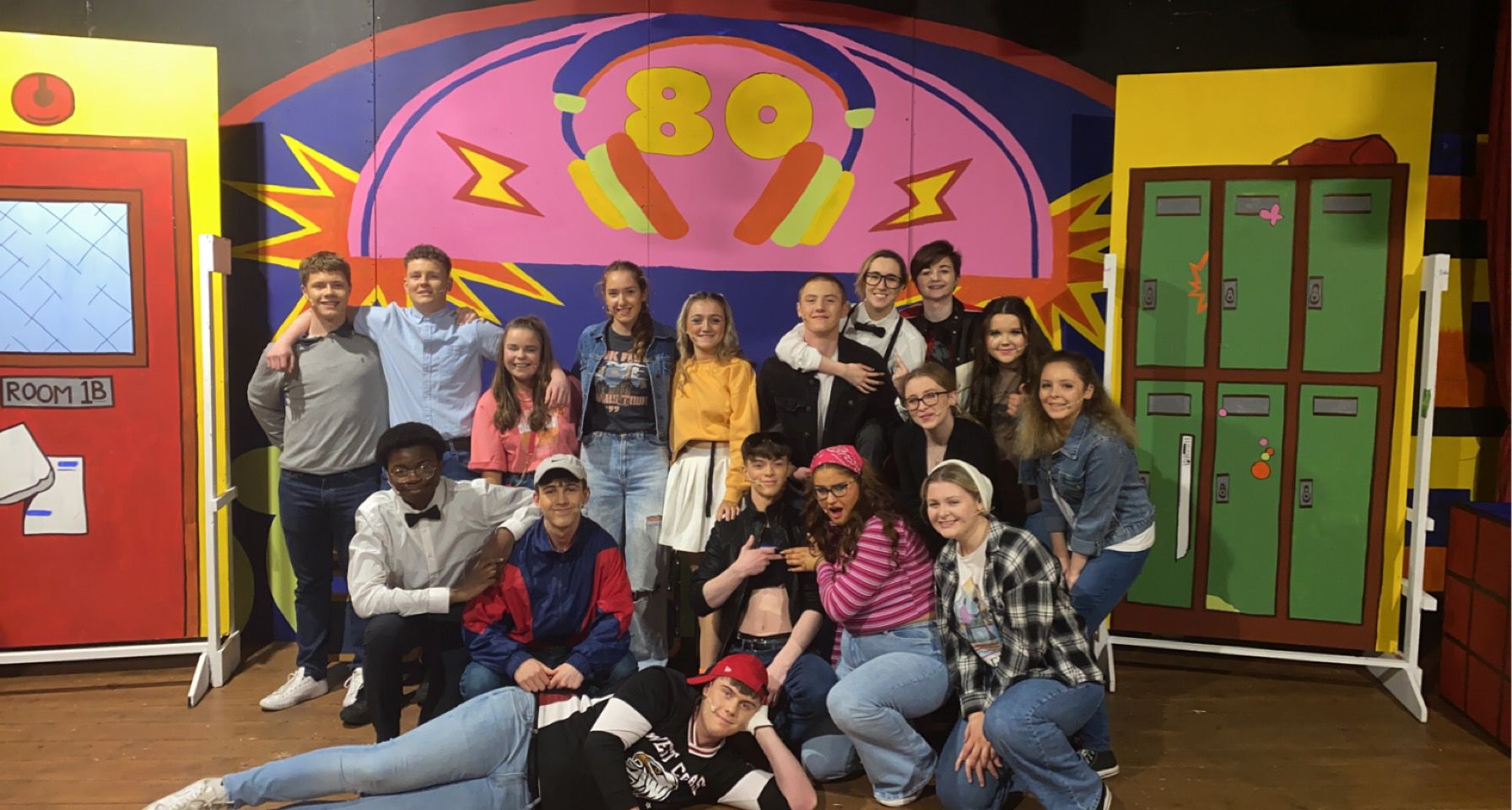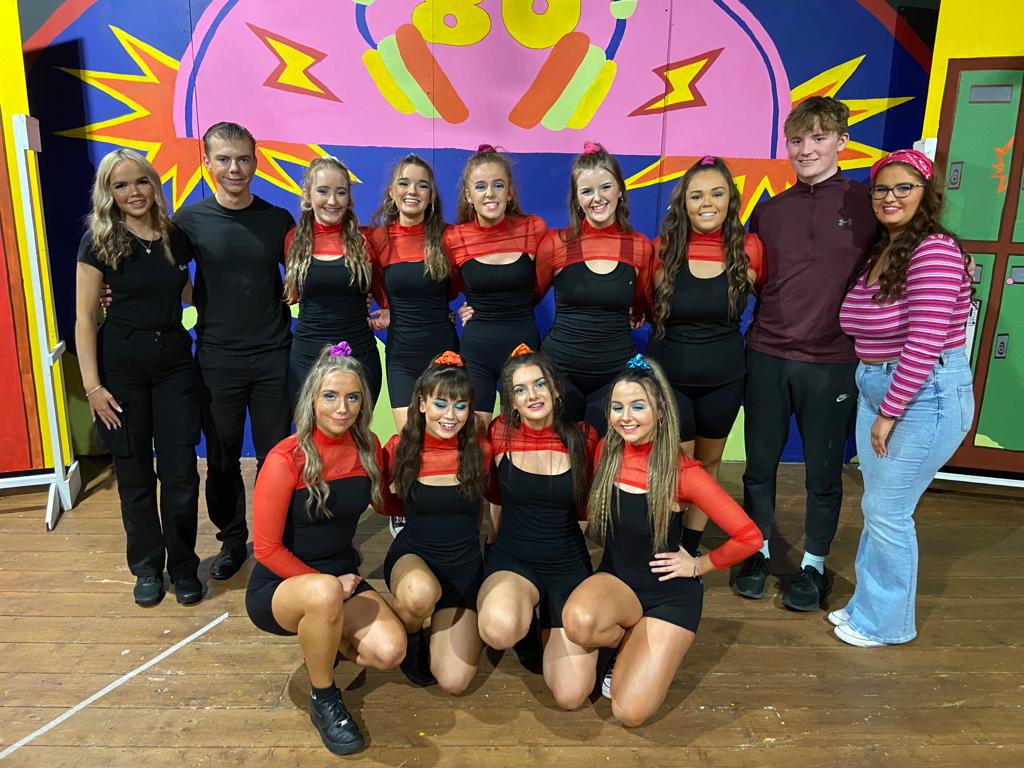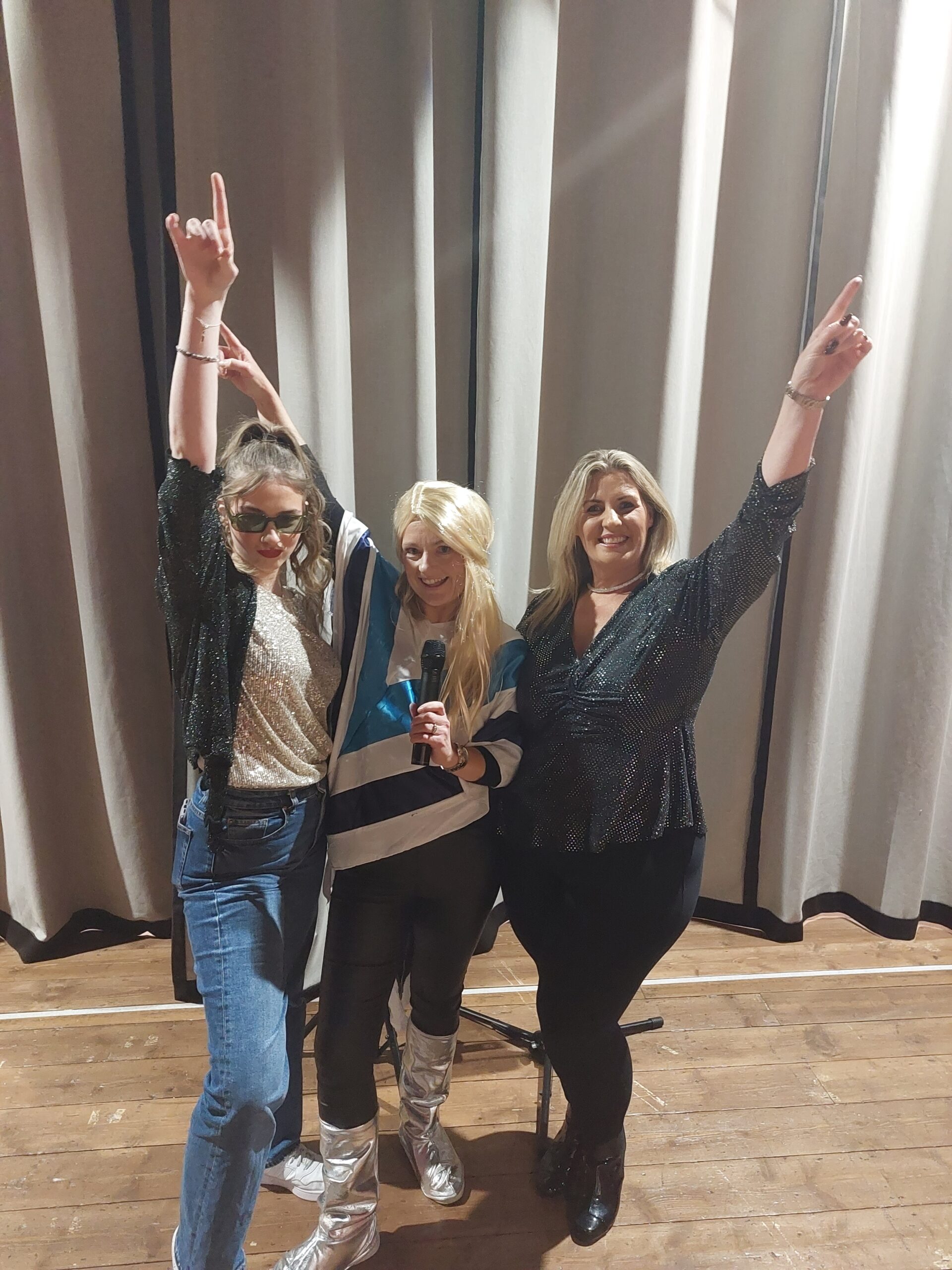 SEE ALSO – Laois secondary school unveil new jerseys ahead of All-Ireland volleyball encounters