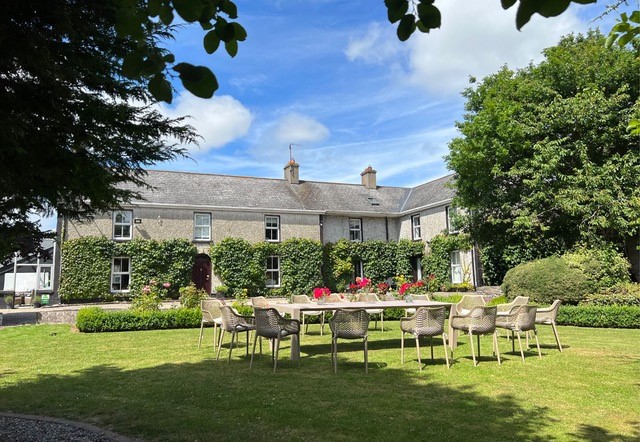 This week, Laois Chamber Alliance CEO, Caroline Hofman, caught up with Michael Fitzpatrick for a chat.
He is a Laois Chamber Alliance member and the Managing Director of Inch House Ireland.
Tell us a bit about Inch House Ireland and what you offer?
Inch House Ireland offers a luxury, boutique, and creative space to stay, bring your pet, dine and entertain guests, whether in the guest room, luscious gardens or in the barns.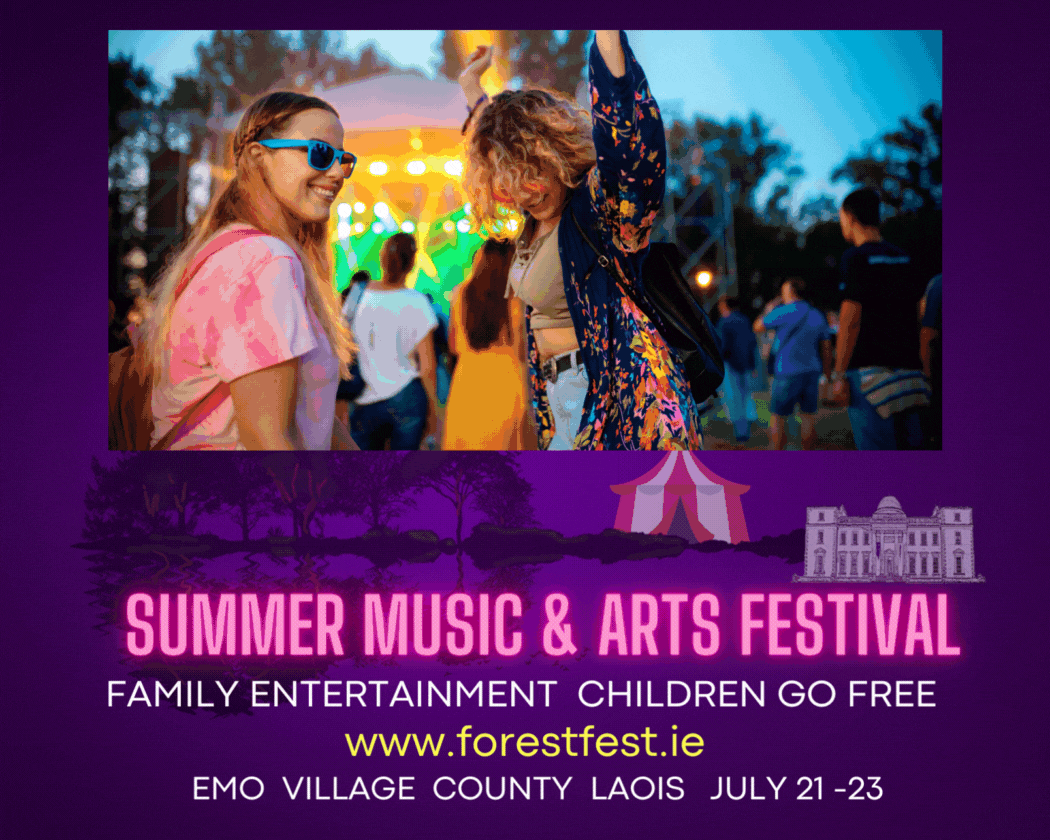 We offer our Traditional Farmhouse, High Tea Experience, all year round. Holistic retreats, celebratory events, corporate team building in association with Midland Escapes, covered outdoor spa hot tub, table tennis, and fire pit area. Guests also have access to the residents lounges.
Inch House Ireland is powered by sustainable solar power and has an electric car charger on site for guests to avail of as a perk for staying with us along with many other sustainable practices.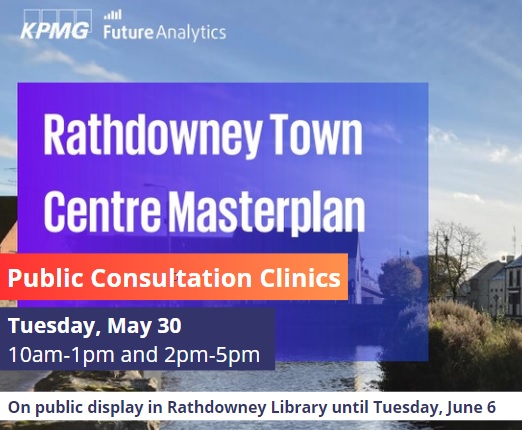 When was Inch House Ireland established, and how have you grown since then?
Inch House Ireland dates back to the 17th century and was part of a larger estate in Co. Laois. The house sits elevated in front of the Stradbally River and is complemented by stunning country and river side views.
We are a family run, guest accommodation, with a quirky and boutique event space called The Sir Hurt Barn named after the late Sir John Hurt which was developed in the past few years.
We began our guest journey in 2016 and started off with one room then subsequently renovated rooms as the demand grew for our offering. The times are ever changing and we have to change and grow with them!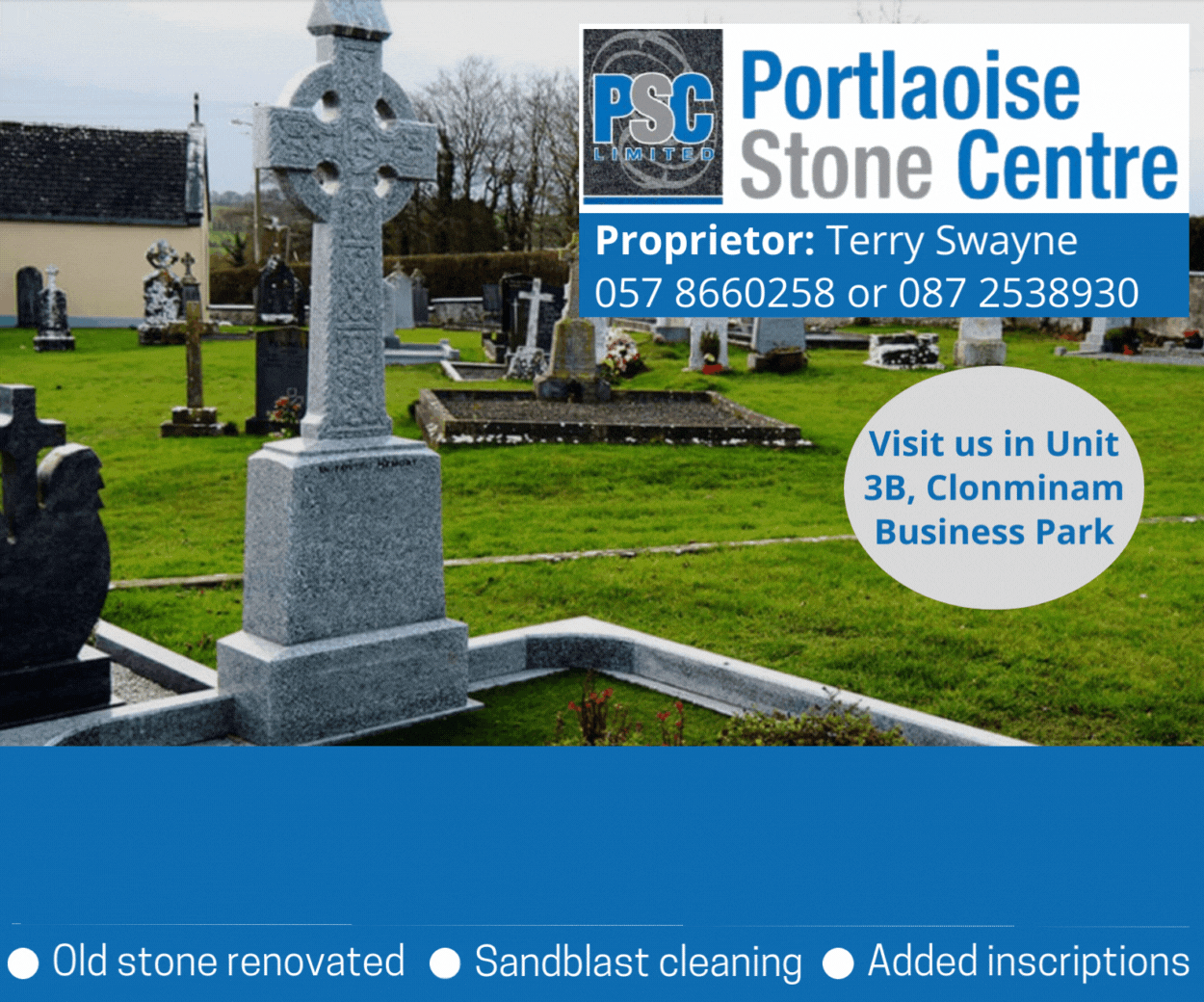 What is different and compelling about what you offer?
We are a unique property in the sense that we are more than just rooms and spaces, we have lots of amenities that standard B&Bs, guest houses or even hotels can offer to their guests.
We have a great advantage of being in the beautiful Irish countryside allowing us ample space, every guest room is different and has a personal touch to it from bedside sweets treats, old word mantle pieces, luxurious bed linen or even dramatic high ceilings.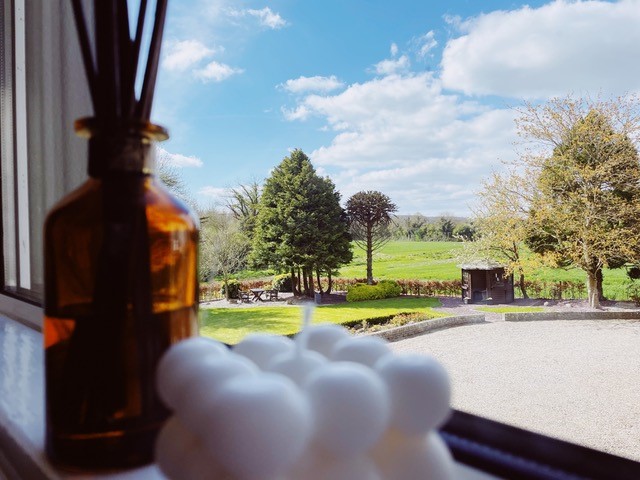 Can you highlight some recent key achievements/news at Inch House Ireland?
We have launched our Fabulously Festive High Tea Experience for December. We also have Christmas foliage wreath making classes and festive supper club dinner and entertainment taking place throughout the month.
We host monthly holistic experiences such as yoga, mindfulness, sound baths and meditation class.
This year, we have been nominated for "Best Guest House" in the Midlands 103 Hospitality Awards 2022, and the "Best Pet Friendly Stay" and "Best B&B in Ireland" categories in the Irish Independent Reader Travel Awards 2023". We are also winners of the "European GRINN Best Sustainable Accommodation in Ireland 2022" Award, the "Best Guest House in the Republic of Ireland 2021" Award at the Prestige Awards, and winner of the "Top 15 Best Vacations Rental in Europe on Tripadvisor – Traveler Choice Awards 2022".
We are also delighted to be part of the Booking.com Sustainable Travel property program.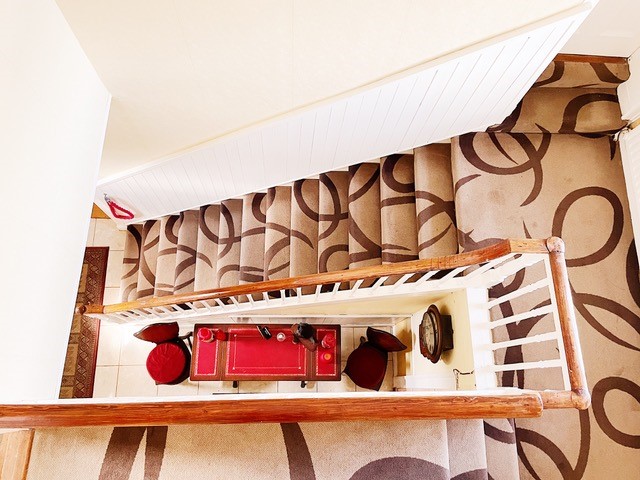 Any news or expansion plans you can share with us?
We believe that we are one of Ireland's best kept secrets. As we continue to grow and consolidate our business into the future new and exciting opportunities will be embraced by us. All this will be done in great sympathy with the beautiful natural countryside in mind.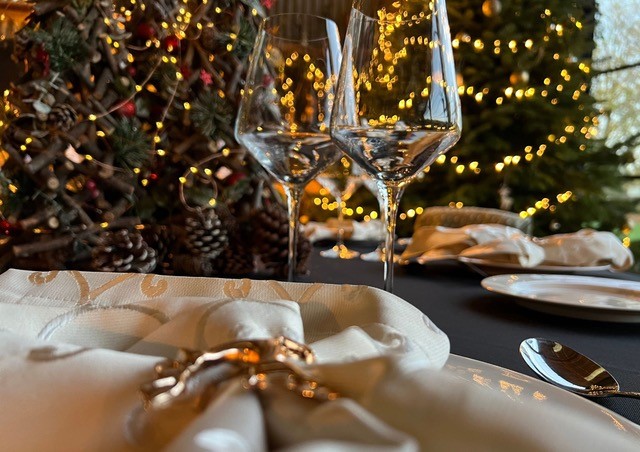 For anybody looking to visit Laois, what do you think are the best things about visiting the county and what are the best places to visit?
Co. Laois has a wide range of natural and beautiful amenities to visit and explore, from family day trips to a curious solo explorer. The Rock of Dunamase is a wonderful attraction and has breath-taking views, and we look forward to seeing how this will be further developed as a tourist attraction.
The Barrow Blueway is certainly becoming a popular attraction with the development of leisure activities on the waterside and cafes for people to take a break, and grab a snack or a nice beverage.
Of course the Slieve Blooms is a bustling area of natural beauty for Laois residents and tourists alike. Laois is steeped in history and culture, and is the ideal place for the culturally curious tourists to visit and explore while they stay and dine.
The town of Portlaoise is now a vibrant and well serviced town in the midlands, with coffee shops, gift stores, shopping centres and award-winning eateries which all aid in welcoming and hosting tourists in county Laois.
The wide range of accommodation providers in Laois and our central location gives us a great advantage when selling the destination to tourists, festival goers, corporates and holiday makers.
Visit www.inchhouseireland.ie for more information.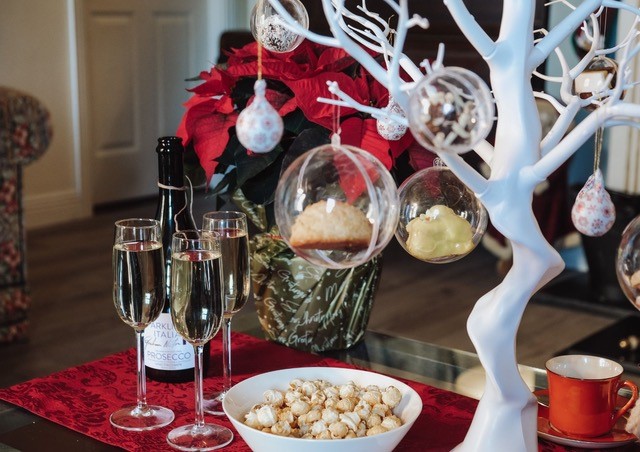 ---
Business News
Over €250,000 awarded to two Laois outdoor recreation projects under new scheme – The River Erkina Community Blueway has been granted €191,728 while the Derryounce Lakes and Trails in Portarlington has been given €62,444. Over €250,000 awarded to two Laois outdoor recreation projects under new scheme – Laois Today.
This Laois County Council promotional booklet gives you an insight into the work carried out by Laois County Council. This booklet shows the many different services and projects that Laois County Council is involved in – Laois Moving Forward – Laois County Council.
Thousands more Irish companies will now be eligible for Government export grants in a move that Tánaiste Leo Varadkar said will fill a crucial gap and help strengthen Ireland's indigenous SMEs.
The Government has extended the mandate of the Local Enterprise Offices to target new exporters by providing direct grants to firms who employ more than ten people and are operating in the manufacturing and internationally traded services sectors.
In future years, it is intended to further expand the range of advisory services available to all companies with up to 50 employees, including those operating in the locally traded sector. Tánaiste announces major change for small Irish companies – DETE (enterprise.gov.ie).
The latest edition of Sector Developments and Insights with Bank of Ireland has been published, highlighting the latest developments, challenges, and opportunities in seven key areas; Agriculture, Hospitality, Health, Motor, Manufacturing, Retail and Technology. https://www.chambers.ie/wp-content/uploads/2022/11/Sector-Developments-Insights-Nov-22.pdf
Notice of pre-draft public consultation for proposed Portlaoise Local Area Plan 2022 – 2028 Review. Visit Portlaoise Local Area Plan 2022-2028 | Laois County Council Consultation Portal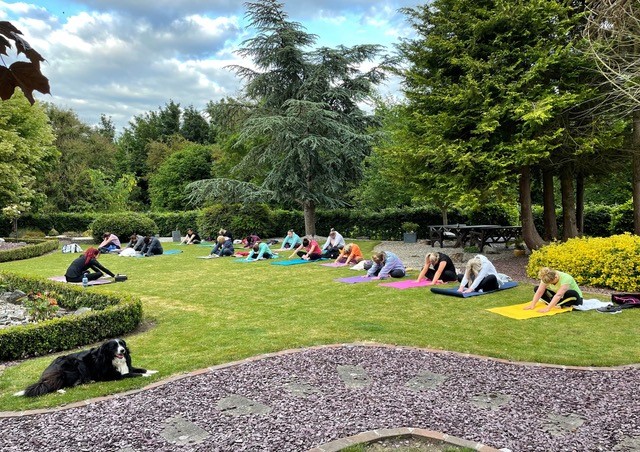 ---
Business Supports
The Temporary Business Energy Support Scheme (TBESS) is now open for registration. The €1.25 billion scheme will provide businesses with up to 40% of the increase in electricity or gas bills up to €10,000 per month. To register, click here: Temporary Business Energy Support Scheme (TBESS) (revenue.ie)
If your business accepts tips, gratuities and service charges, new rules apply from 1st December 2022. The Payment of Wages (Tips and Gratuities) Act 2022 introduces new rules on tips, gratuities and service charges. More at Tips and Gratuities – Workplace Relations Commission
The Government has announced details of the new €200m Ukraine Enterprise Crisis Scheme. This scheme is aimed at companies experiencing significant difficulty due to increased energy costs to manage the economic impact of the current crisis. Learn more at https://bit.ly/LaoisUkraine
Is your organisation or business prepared for the winter months and associated health and safety risks? Protect your business and team, be prepared. Know where to find help when you need it. Be winter ready and download a helpful business and workplace guide – gov.ie – Be Winter Ready (www.gov.ie)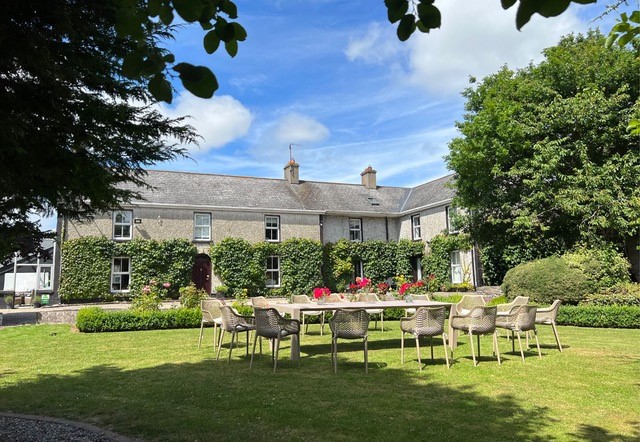 ---
What's Coming Up?
Preparations are underway for the Laois Jobs Fair 2023, taking place on Monday 20th February 2023 from 12pm to 7pm in the Midlands Park Hotel Portlaoise. Bookings are now being taken for businesses with job vacancies looking to attract local talent on the day. Contact caroline@laoischamber.ie for more information or visit www.laoisjobsfair.ie .
Laois Tourism and Laois Chamber Alliance are delighted to launch a photo competition open to everyone, whether you're an expert photographer or just snap-happy. Enter here: Laois Tourism #MeetInTheMiddle Photo Competition – Attractions & Things To Do In Laois – Laois Tourism
Laois & Offaly Education and Training Board have a number of courses commencing in January 2023, including the Lean Management Green Belt course commencing on 23rd January 2023 in Portlaoise Institute. Click here to find out more: Lean Management Green Belt (loetb.ie)
This course is aimed at employers and employees who wish to reduce their carbon footprint.
The Lean Management programme focuses on reducing waste and maximising value within your organisation.
Delivered over 10 evenings, during this time you will work on a business improvement project to be implemented over the duration of the course. There is high emphasis on systematic problem solving and root cause analysis.
Successful project teams will be awarded Lean Management Green Belt Certification each upon project delivery.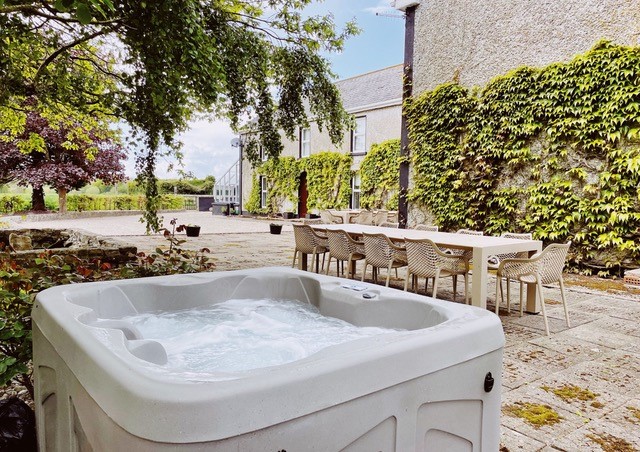 SEE ALSO – Business Briefing: Profiling the 2022 Laois Business of the Year, latest news and supports