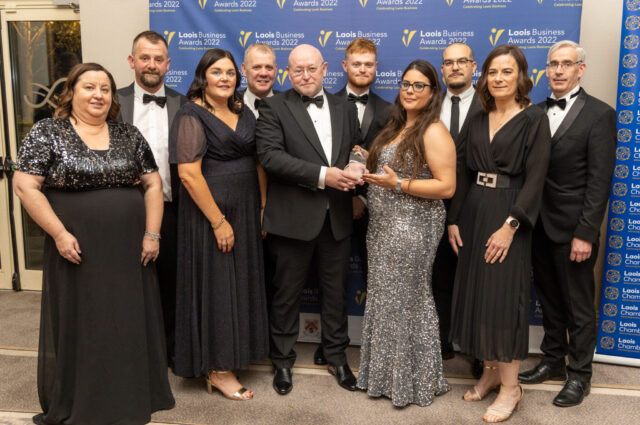 Midland Steel were named the winners of the Best in Innovation Award and Laois Business of the Year Award at the 2022 Laois Business Awards recently.
The company, which employs 265 people in the Midland Group, has a presence in Mountmellick, London, Bishop Auckland, Motherwell and Norway.
Midland Steel has been a local employer in Laois since 1998, founded by Managing Director Tony Woods.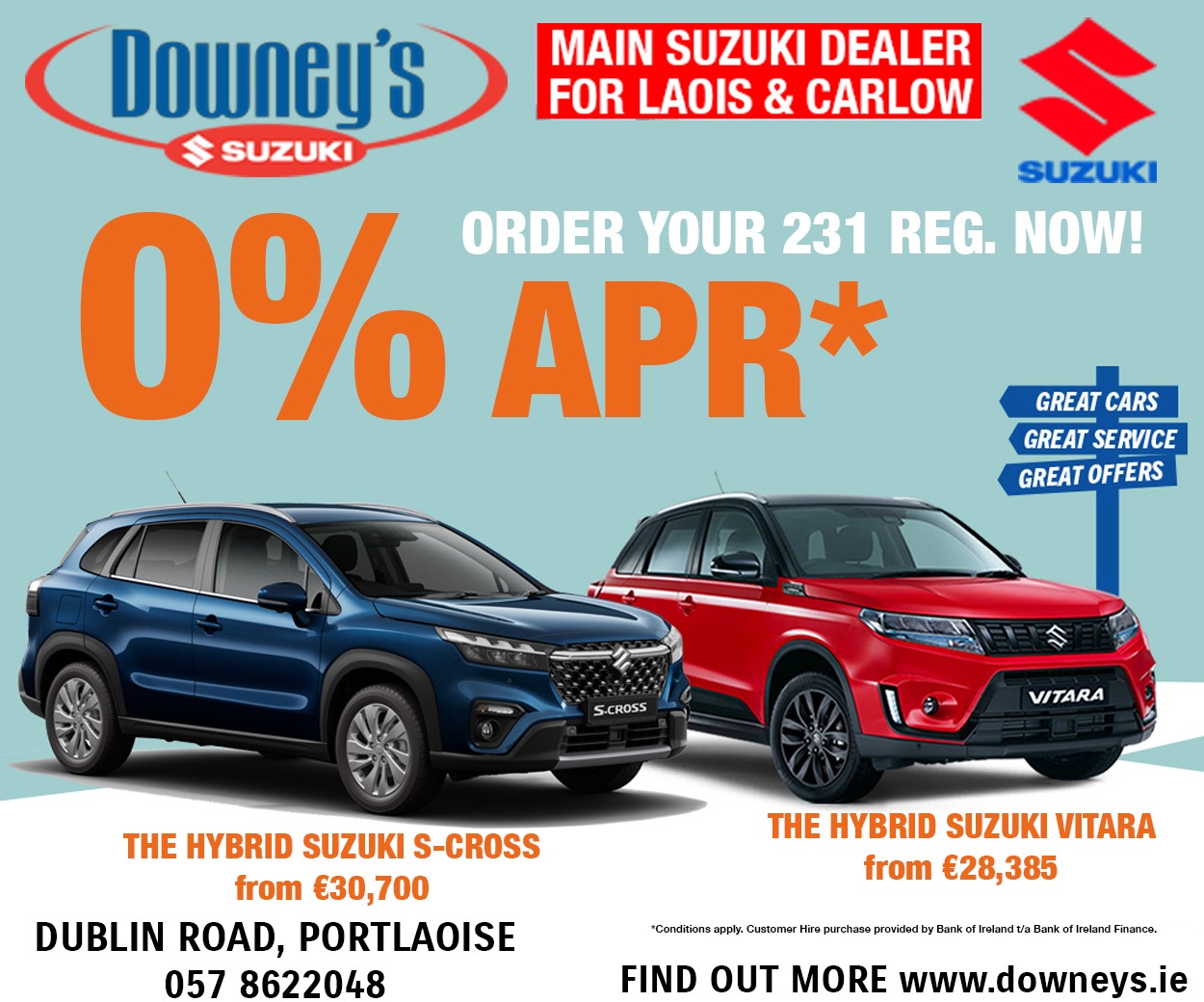 Establishing their business in Mountmellick, they have strived to generate local employment, be sustainable and support the local economy.
Midland Steel have carried out extensive high profile projects in both the UK and Ireland in various sectors including commercial and residential, infrastructure, healthcare and pharmaceutical, and marine.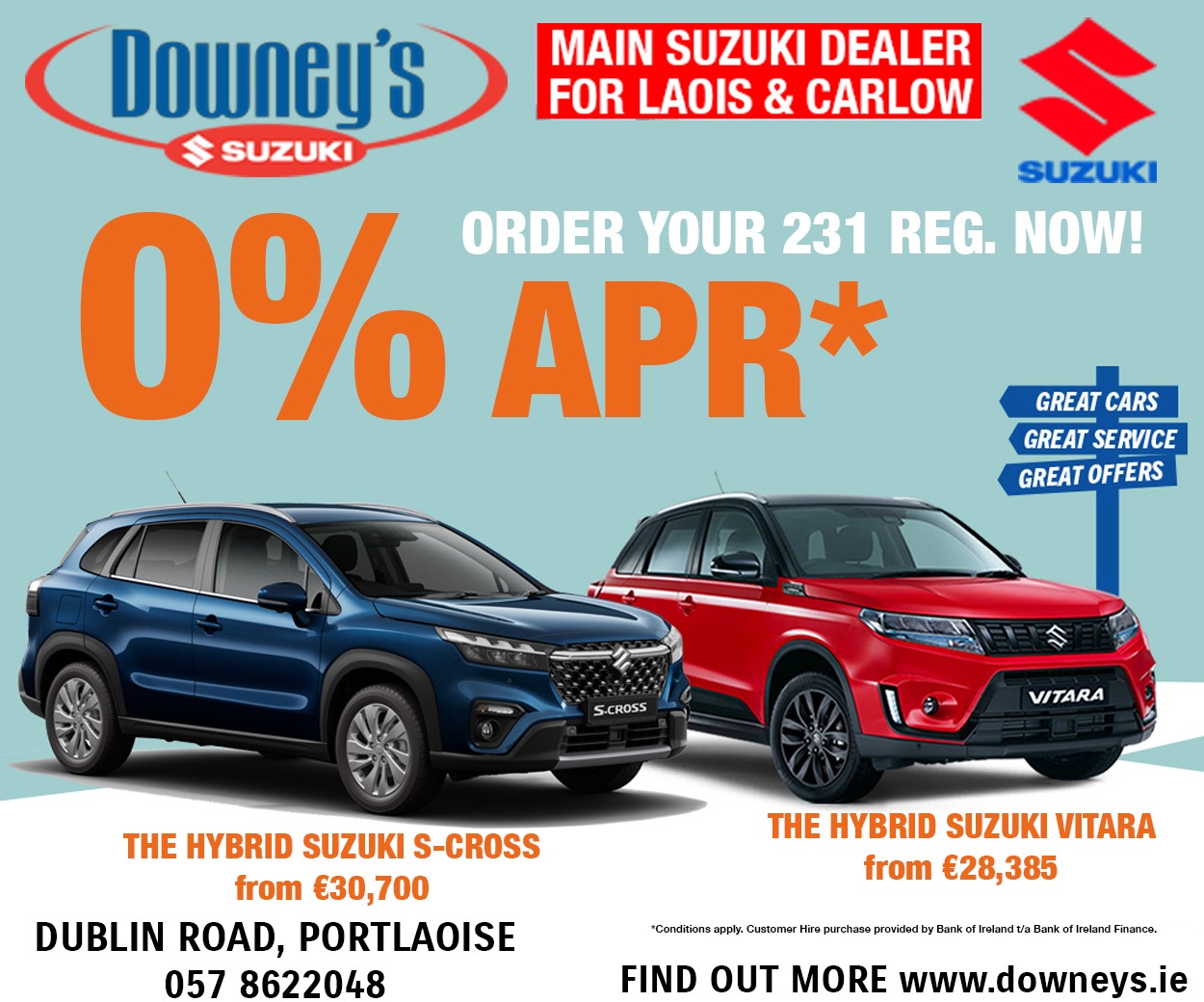 Midland Steel have developed, invented and patented the Fastest Steel Fixing process in the world with its FASTER Fix.
Starting business from humble beginnings in 1998 producing 50 tonnes per week, they increased production of cut, bent and fabricated product to 80,000 tonnes annually by 2008, with their workforce also growing from 2 people to 80 people by 2008.
In 2008, Midland Steel opened a depot in Motherwell, Scotland. The company enhanced its offerings and battled through recession to succession.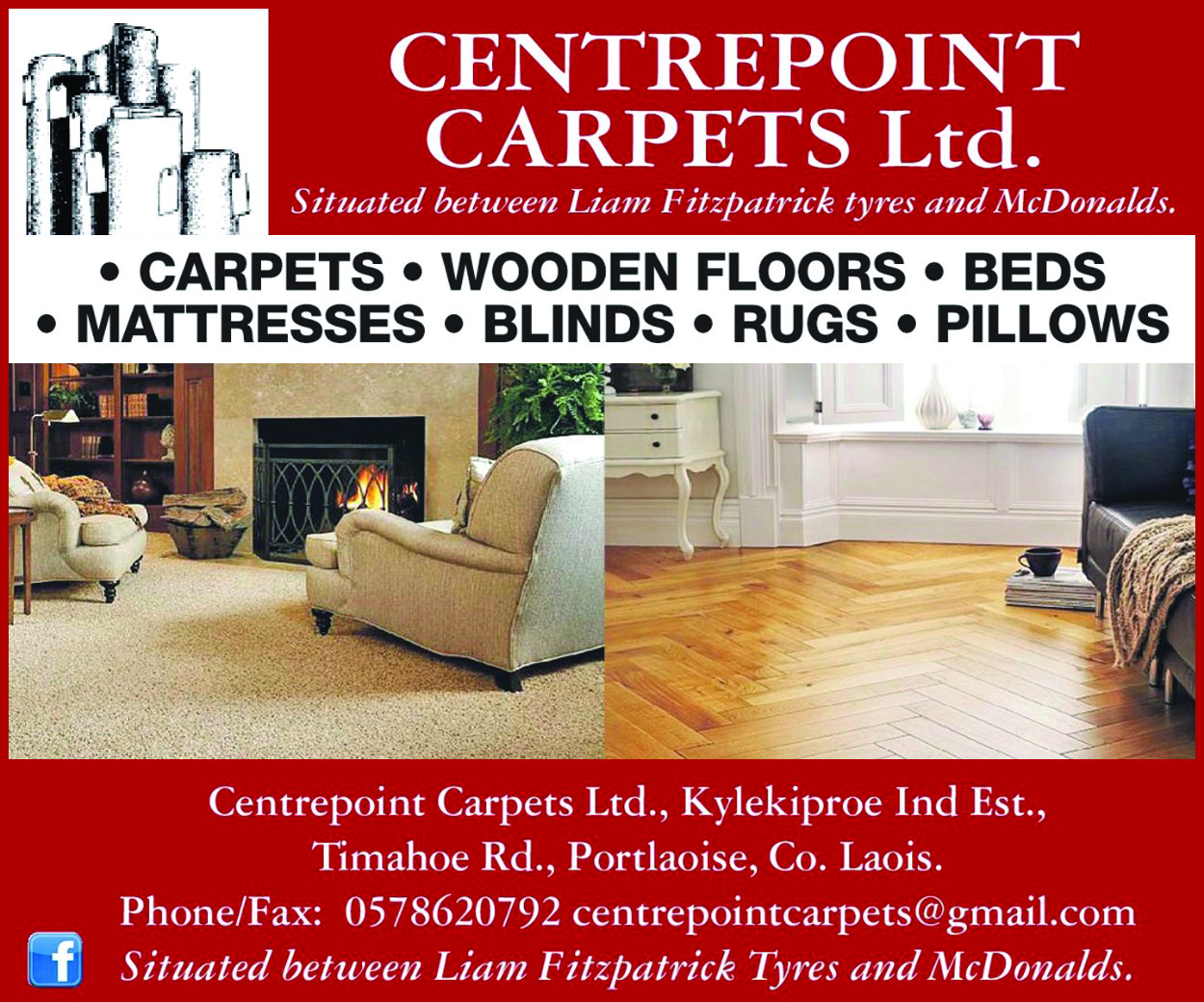 In 2010, Midland Steel opened a further depot in London and in 2011, opened an additional depot in Sunderland. This gave Midland Steel full nationwide coverage in the UK as well as their headquarters in Mountmellick. This grew their network of employees from 80 to 145.
Since 2011, Midland Steel have strived providing excellence in markets, involving innovation in their daily processes, and continue to be a sustainable business. In 2021, they expanded into the Nordic region further increasing their employee count to 265.
An important part of Midland Steel's focus is on strong corporate social responsibility within Laois, as they promote and sponsor many local charities and sporting organisations.
Most recently, they sponsored local Paralympian Gary O'Reilly as he claimed a Bronze medal at the Olympics in Fuji.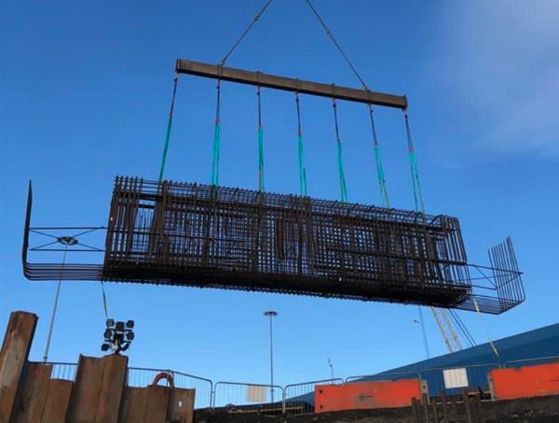 Supporting local homeless charities as well as National Children's Hospitals, Midland Steel also promote the wellbeing of the youth in our community through involvement and sponsorship of GAA at underage levels.
Midland Steel recently partnered with LOETB to offer Apprenticeship opportunities to school leavers and individuals to provide skills and development training and on the job experience within the industry, and in turn provide employment opportunities.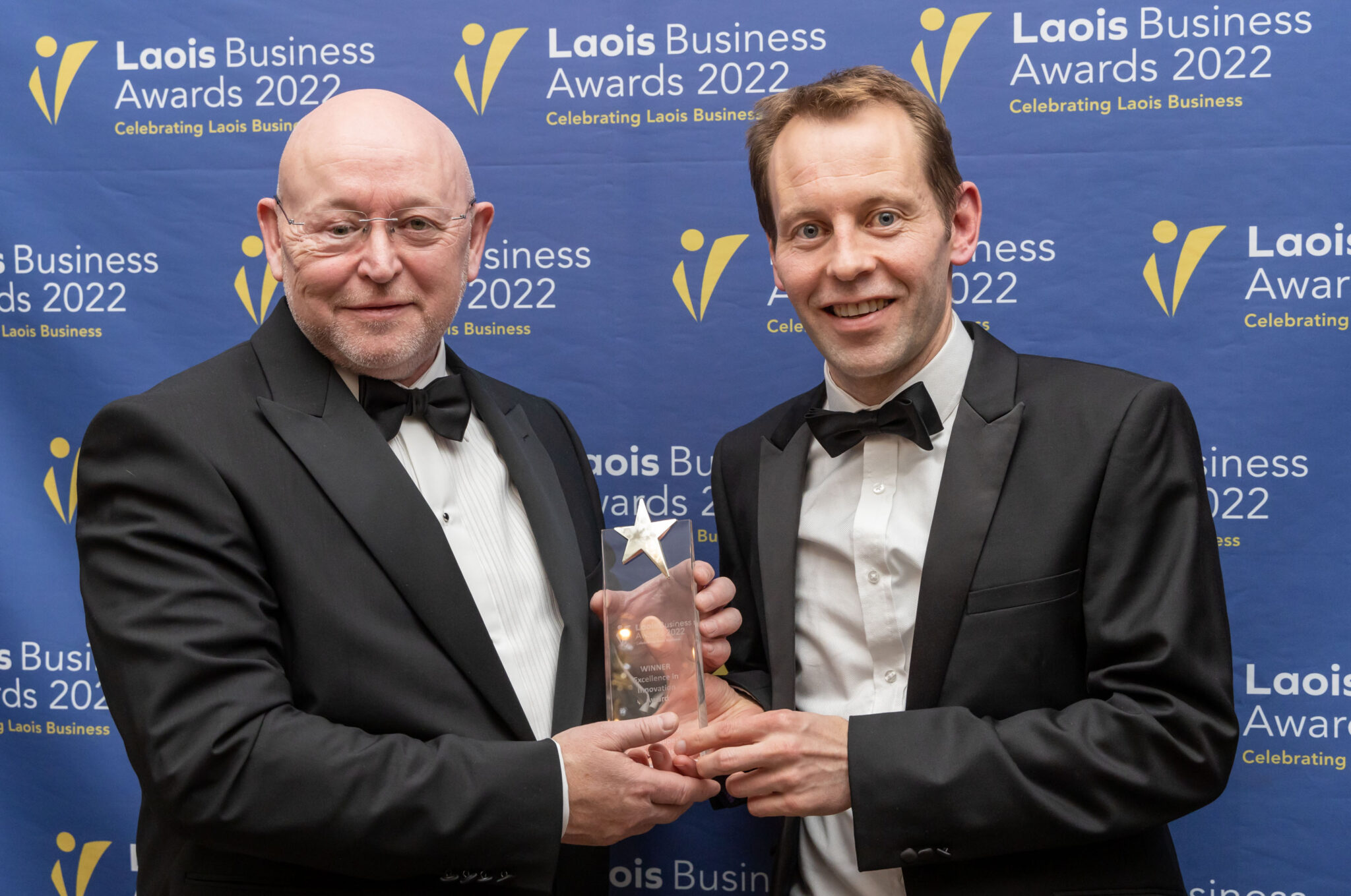 The company always strive to employ local people, providing employment in the local area.
The vision of the new purpose-built facility in Portlaoise is a totally green building, reducing their carbon footprint and promoting a more sustainable local business in Laois.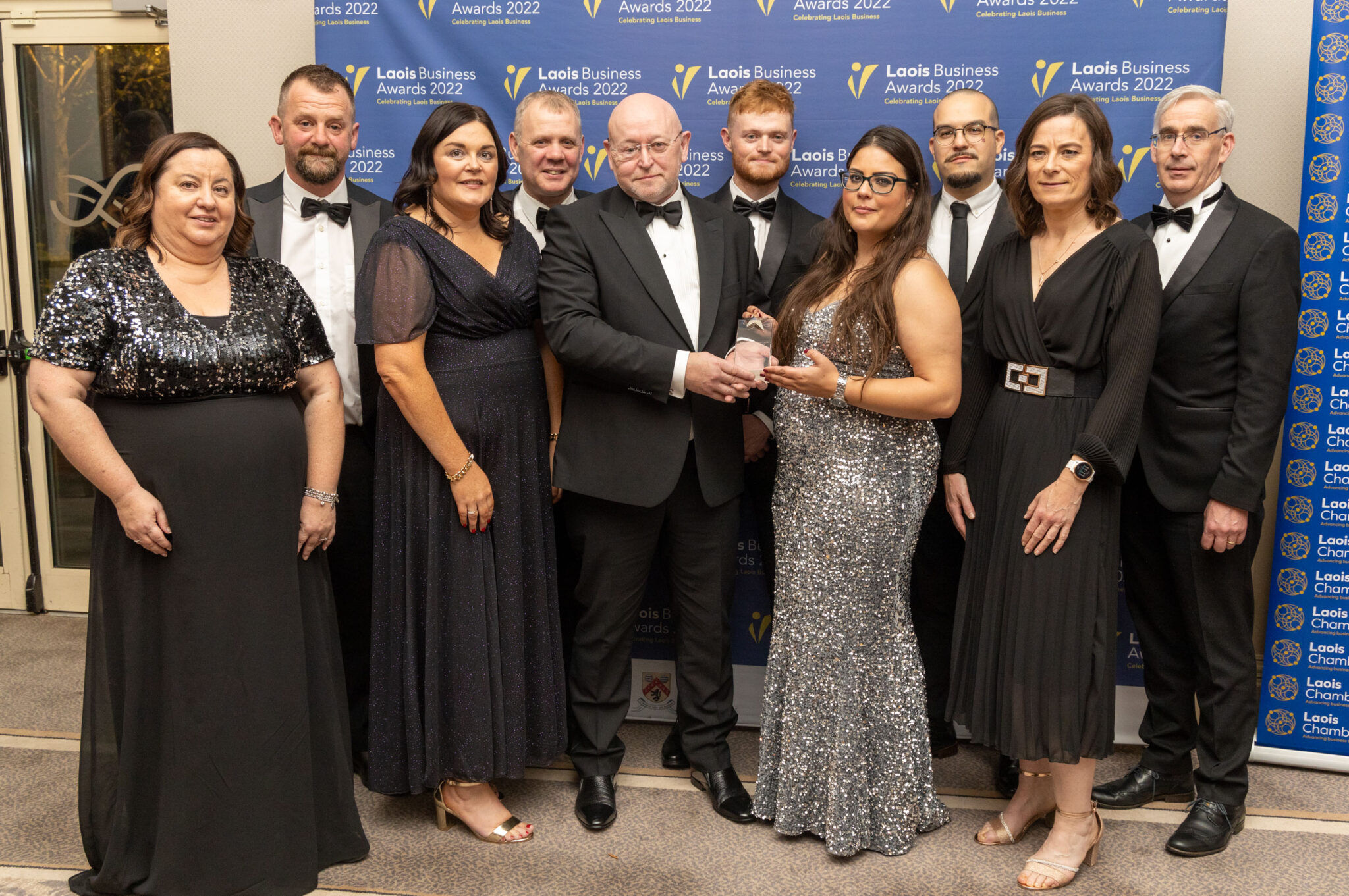 This new facility is an exciting project for Midland Steel, bringing further employment to Laois as well as developing a new facility to promote and provide a platform for further innovation within our industry.
Midland Steel are very excited to be developing the world's first Smart Factory for reinforcement within their industry at the National Business Park in Portlaoise.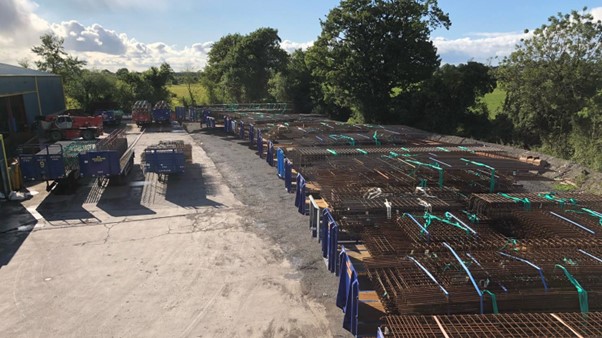 Their vision is to make Laois their intelligence hub with Smart Factory Principles in 2024, allowing further growth and sustainable jobs for the future in Laois.
---
Business News
Shop local and support local businesses this festive season. The Christmas parking scheme offers free parking in Portlaoise on the following Saturdays in the run up to Christmas – December 10th, 17th and 24th.  Free Saturday parking agreed in Portlaoise throughout month of December – Laois Today
Congratulations to Laois Chamber member Inch House Ireland! Laois's luxury country house Inch House Ireland has been named Best Sustainable Accommodation in Ireland at the European tourism sustainability awards – GrINN Awards 2022. Laois's Inch House triumphs at the European tourism sustainability awards – Laois Today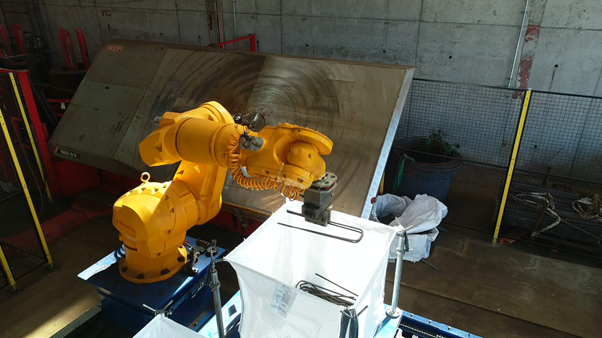 Board members of Laois Chamber Alliance and members of Invest in Laois travelled to Government Buildings recently to meet with An Tanaiste Leo Varadkar TD and local TD Deputy Charlie Flanagan to discuss IDA Ireland investment in Laois and the development of the recently purchased 45 acre site adjacent to the existing Business and Technology Park on the Mountrath Road, Portlaoise.
In Pictures: John and Sally McKenna visit Portlaoise to support local food producers Laois Taste – Laois Today
New local campaign to reduce single-use coffee cups in Laois launched – New local campaign to reduce single-use coffee cups in Laois launched – Laois Today
Fáilte Ireland recently held a Slieve Bloom Tourism and Information morning, attended by representatives from Laois Chamber Alliance and Laois County Council. The Slieve Bloom Mountain Bike Trails were officially launched in April 2022, with trails for all experience levels. Full trailhead facilities at Baunreagh are to be constructed and developed by Coillte.
Leading safety and risk management firm Ayrton Group, has recently announced the acquisition of KTC Safety Ltd. The announcement sees Portlaoise based KTC become part of the rapidly growing Ayrton Group, which provides a comprehensive suite of workplace safety training and consultancy from its extensive facilities in Dublin and Cork. Portlaoise company purchased by national safety and risk management firm – Laois Today
---
Business Supports
Enterprise Ireland is helping Irish businesses to manage the economic impact of the current crisis in Ukraine. The scheme is aimed at businesses experiencing significant difficulty as a result of increased energy costs. The Ukraine Enterprise Crisis Scheme offers two streams of support to manufacturing and Internationally Traded Services companies. Find out more here: Ukraine Enterprise Crisis Scheme – Enterprise Ireland (enterprise-ireland.com)
Green for Micro – Local Enterprise Office offers two days of intensive mentoring including green transition advice and technical support to a wide range of micro-enterprises with 10 or fewer employees. This support is free of charge for eligible enterprises and represents the potential for increased efficiencies within companies that adopt these principles. Find out more here: Green for Micro – Local Enterprise Office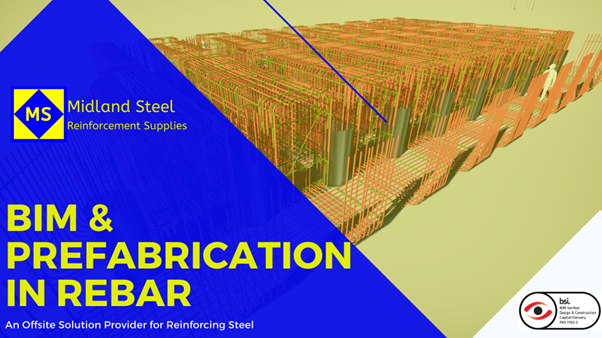 Priming Grant – Local Enterprise Office is a business start-up grant, available to micro enterprises within the first 18 months of start-up. Priming grants may be available for sole traders, partnerships or limited companies that fulfil certain criteria. Check your eligibility here: Priming Grants – Local Enterprise Office
---
What's Coming Up?
Join Local Enterprise Office Laois' free Online Sales skills workshop if your SME is looking to grow. Find the knowledge, information and skills for selling goods and services regardless of location or sector. Taking place on 30th November & 7th December, 9.30am to 1pm. Book your place at https://bit.ly/LaoisSalesNOv
Join Laois Chamber for their upcoming networking event on Thursday, 24th November 2022 from 8.30am to 9.30am in the Maldron Hotel, Portlaoise.
Ballykilcavan Farm and Brewery's last public tour of the year is on Saturday 26th November at 2pm. Tickets available at https://ballykilcavan.com/tours.html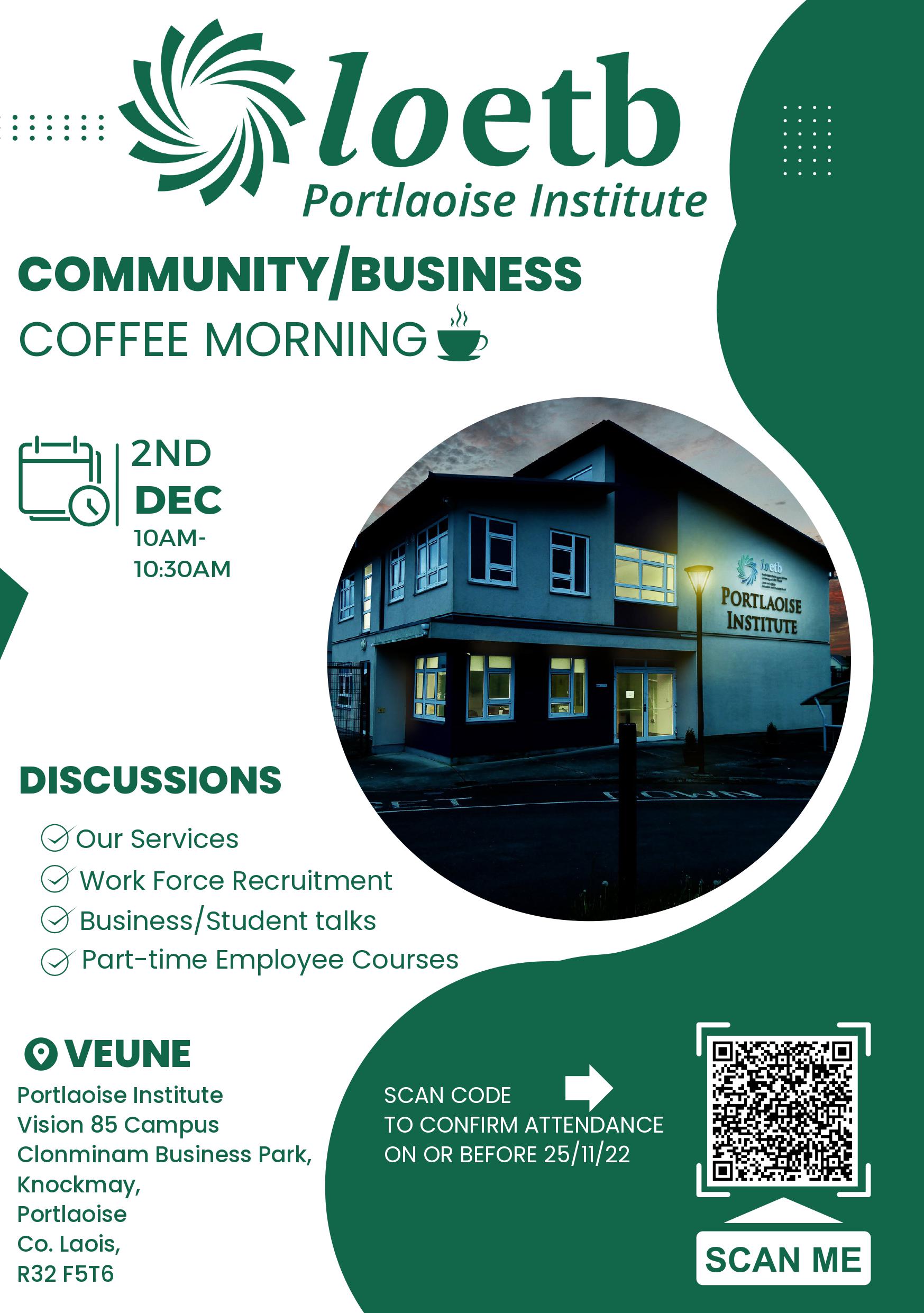 On Thursday, 1st December at 7pm in Bloom HQ, Mountrath, the official launch of 'A Look at Laois', a feature length documentary about Laois, will take place. Anybody involved in business, tourism, or the food industry is welcome to attend. This is a free event but places are limited, please register by e-mailing caroline@laoischamber.ie
Portlaoise Institute will host a Coffee Morning for local Businesses and Community Organisations on Friday, December 2nd, from 10am to 10.30am with refreshments afterward in The Hangry Goat Cafe. The Coffee Morning will be held at their new campus located in Clonminam Business Park, Portlaoise.
SEE ALSO – Business Briefing: A Laois company leading the telecommunications sector, latest news and supports