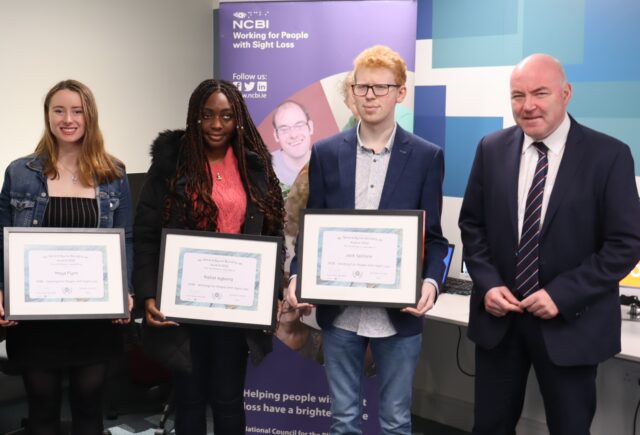 The NCBI has announced the three recipients of the 2022 Gerard Byrne Bursary for third level students who are blind or vision impaired.
Each student who receives the Bursary will be supported with a scholarship set at €1,500 per year for the duration of their studies.
Among the three winners this year is a young Laois student – Jack Spillane.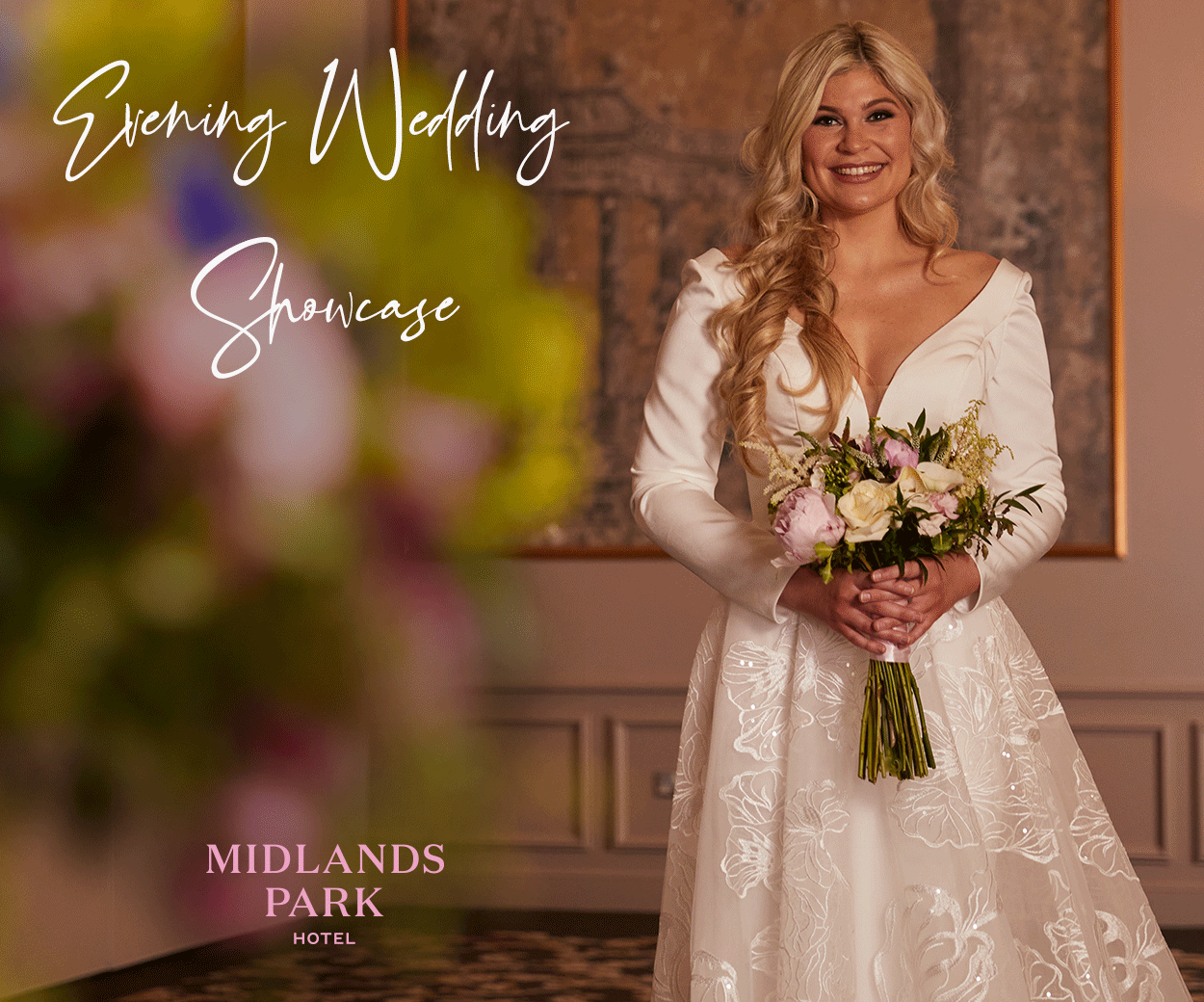 A Portlaoise native and a past-pupil of Portlaoise CBS, Jack is in his first year studying English Literature and Drama at Trinity College Dublin.
This year's bursaries were presented to the students at a ceremony in NCBI Tallaght, Dublin 24 by John Kearney CEO of National Council for Special Education.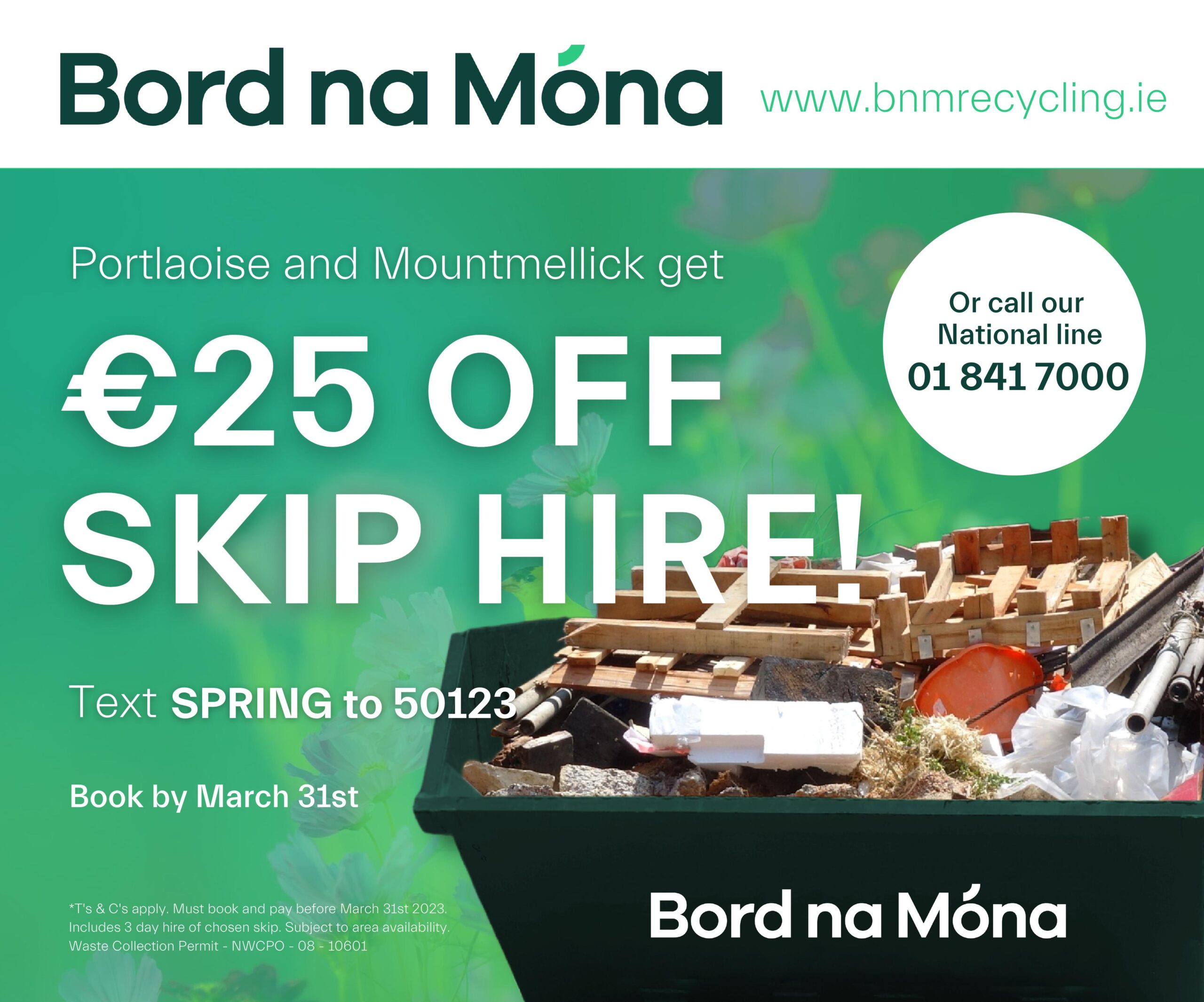 Mr Kearney said: "I am delighted to have the opportunity to present these three exceptional students with the Gerard Byrne Bursary awards this year and I wish them all the best in their future studies and career.
"Increasing the number of people who are blind or vision impaired in third level education is essential, and these bursaries from NCBI go a long way in supporting students each year.
"We all recognise the value of education in successfully achieving employment and any opportunity to support students in education is essentially supporting their future potential and careers."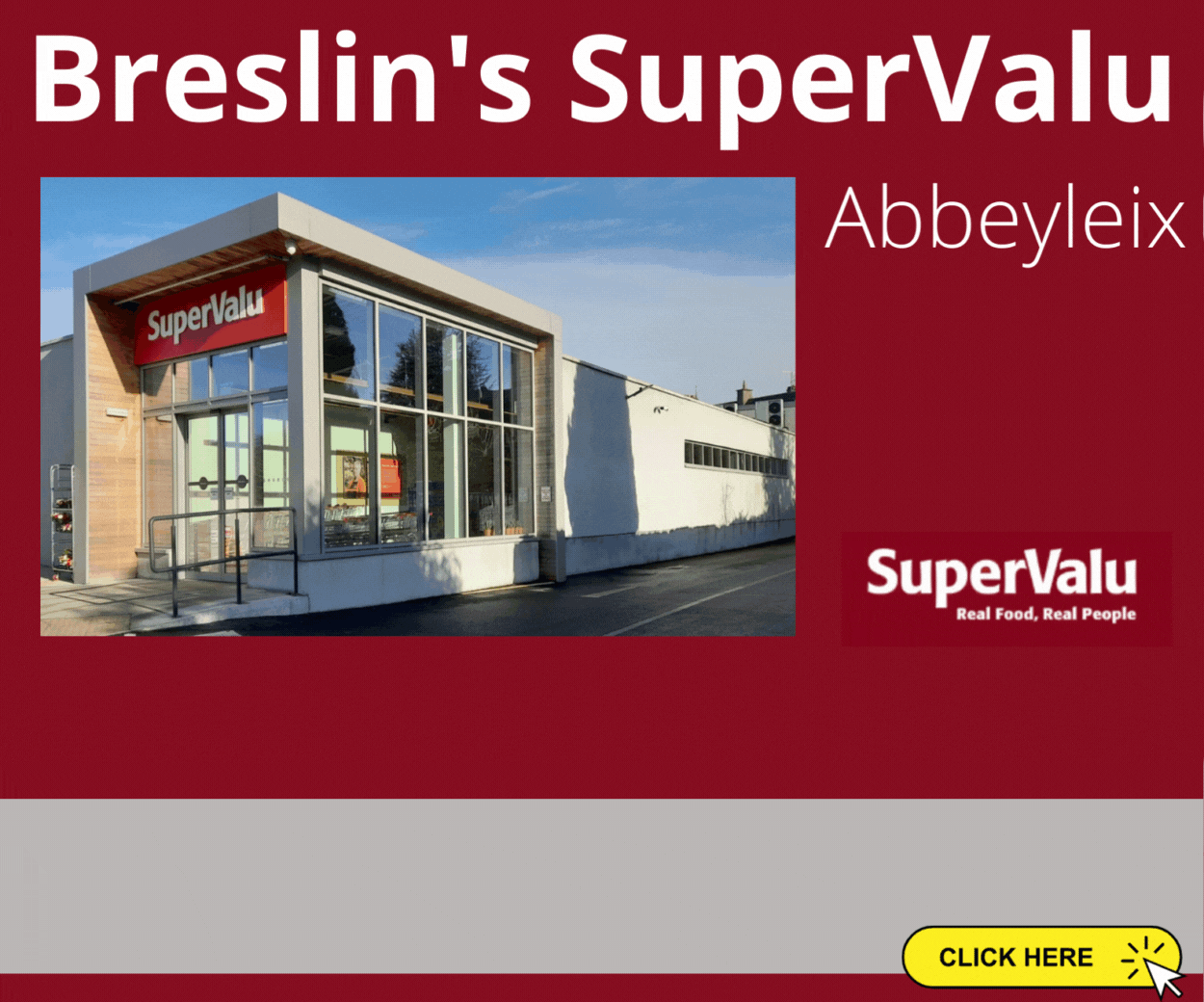 Toni O'Dwyer, National Services Manager for the Children and Young People Team, added: "We wish John, Maya and Rafiat the best of luck in the coming years and we are delighted to be involved with their journey.
"NCBI is funding the Gerard Byrne Bursary for its sixth year because we are all too aware of the appetite for young people who are blind or vision impaired to continue their education into third level.
"Increased representation of people who are blind or vision impaired in education and employment is something NCBI will continue to champion.
"It is so important that we support anyone with sight loss who wishes to progress in education so that they can thrive in all aspects of life, with the same opportunities as a sighted person."
Across the education sector, blind and vision-impaired people make up just 1.8% of students with disabilities and represent the smallest single grouping of students with disabilities studying at third level.
In reviewing the longer-term trends, in the last 10 years, the numbers of students with sensory disabilities has grown at less than half of the rate of students with disabilities more generally.
NCBI recently launched its Equitable Education Report which details the challenges faced by children and young people who are blind or vision impaired at all levels of education in Ireland and proposes solutions to better support these students in their educational pursuits.
Now in its 6th year, the Bursary has been awarded to 17 students in total to date.
The courses and careers being pursued by people with sight loss are wide and varied and include business, STEM, education, politics and more.
The Gerard Byrne Bursary consists of an annual grant for these undergraduate students who are blind or vision impaired and who are studying on a full-time basis at a recognised educational institution in the Republic of Ireland.
The value of each scholarship is set at €1,500 per year and continues for the duration of the undergraduate programme chosen by the Bursary winners.
SEE ALSO – Business Briefing: An award winning Laois guesthouse continues to grow, latest news and supports