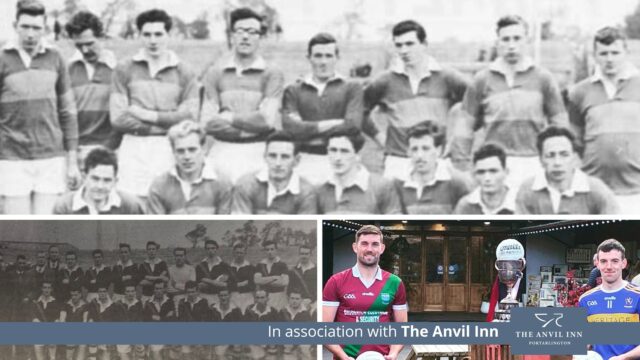 Portarlington faced O'Dempsey's in the Laois Senior Football Championship Final in early October and before the game, Laois Today took a look at the storied history between the two local rivals. 
Talk about a dream final pairing.
Portlaoise's dominance over the past five decades has meant that so many Laois senior football finals have involved The Town against a relative minnow.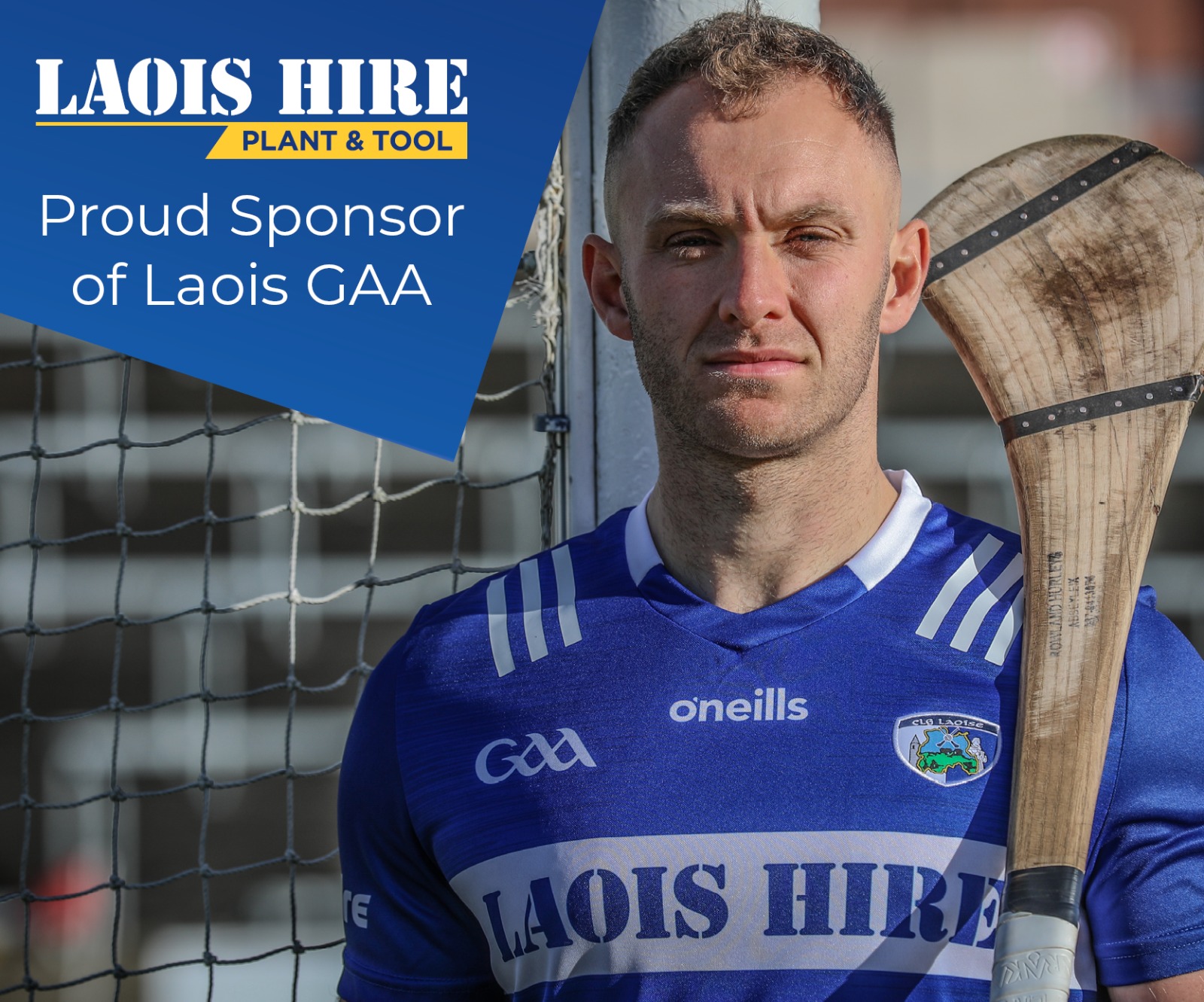 Go through the records and it's hard to find a pairing as intensely local as this Sunday's clash between a three-in-a-row seeking Portarlington side and their fellow parishioners O'Dempsey's.
Various Portlaoise-Stradbally finals carried a certain edge and rivalry to them and we were almost given the local derby to beat all local derbies in 2006 when it could well have been Arles-Killeen v Arles-Kilcruise.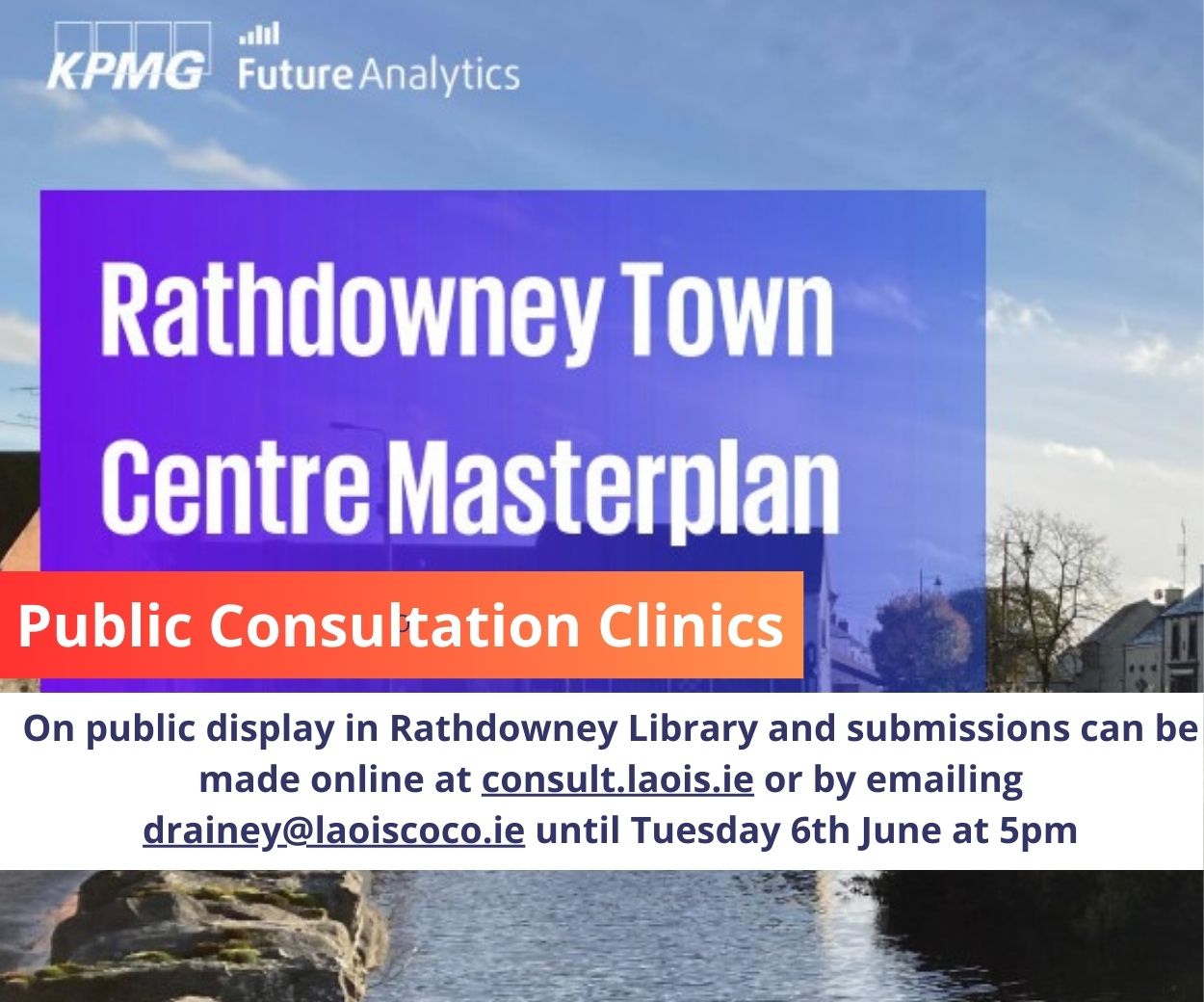 But you've to go back to 1974 for Emo v The Heath and 1971 for Portlaoise v The Heath (the last time that two teams from the same parish met in the final) to have anything even remotely similar to this year's pairing.
Indeed there has been nothing like this since, well, O'Dempsey's won their first ever title in 1963, all of 59 years ago, when they beat Port in the final.
The clubs exist cheek by jowl. It's expected all 30 of the starting players will be past pupils of Colaiste Iosagain in Portarlington.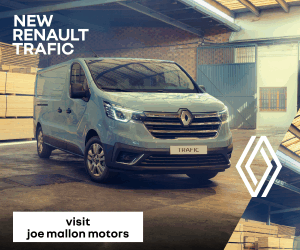 A handful of the Port lads over the years, including captain Keith Bracken, have even gone out to primary school in Killenard. Colm Murphy, Shane Nerney and Matthew Finlay were on the same Cumann na mBunscol team. Needless to say they won all round them. 
Many of them socialise together, be it in the likes of the Anvil or the Railway Bar. Often they play rugby or soccer together.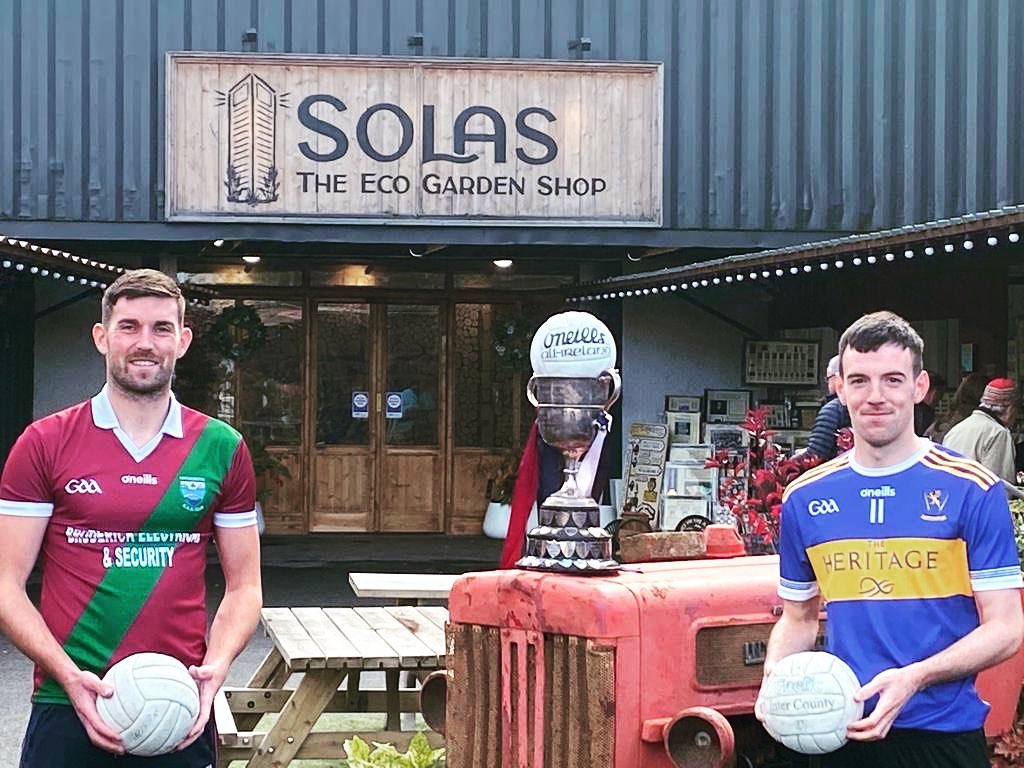 The girls of the area play alongside each other with St Conleth's. For a time there was a combined Portarlington-O'Dempsey's U-21 team, one that reached a county final only to be beaten by the all-conquering six-in-a-row Portlaoise side in 2002. 
But there's a distinct demarcation when it comes to Portarlington and O'Dempsey's, a fierce rivalry that's going to play out now on the biggest stage in Laois. When they played in the early rounds of this championship back in August, there was a right good crowd in O'Moore Park. You can expect a multiple of that on Sunday. 
Big games between them are few and far between, though this will be their third championship clash since 2020.
Prior to that quarter-final win for Portarlington two years ago, played on a horrible day and in front of a Covid-restricted attendance of 200, their last championship meeting was a group game in 2005 when they drew.
For what it's worth Port really have the upper hand when you go back through the history books.
They also won the championship meetings between the clubs in 2000, 1998, 1994, the 1988 semi-final, a 1982 group game and even an early round game in 1980 in a season that O'Dempsey's would ultimately win the championship.
By our reckoning, and going through Joe O'Dwyer's brilliant history of Portarlington GAA, you have to go back to the 1966 quarter-final for the last time O'Dempsey's beat Port in the championship.
There have been eight Portarlington wins, one draw and 56 years since O'Dempsey's have got one over their neighbours.
There was also a Portarlington win in the 1993 U-21 county final – a Port team powered by Hughie Emerson, David Sweeney and and captained by Brendan McCann. Of the O'Dempsey's team, John Joe O'Connell, Ger Slevin and the late Martin Slevin would all win Leinster U-21 medals with Laois the following year. 
The biggest game of all though goes back to 1963, the final O'Dempsey's won by 2-5 to 2-3.
A generation of Port people still lament the sending off of PJ Murphy, grandfather of current stars David and Colm, alongside O'Dempsey's Ber Tynan after just five minutes. 
Port, though, were unfazed by that early incident and led 2-3 to 1-0 at half time.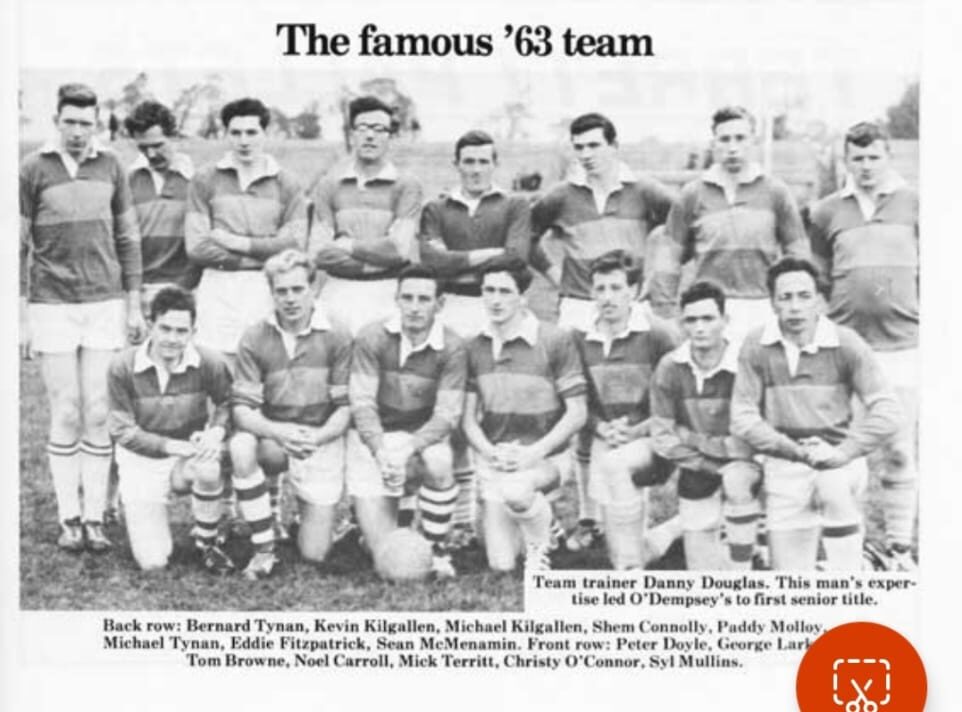 But the second half was a different story as O'Dempsey's came storming back and a goal from Christy O'Connor following a '50 from team captain Tom Browne drew the sides level.
O'Connor, incidentally, has the distinction of winning championship medals with two different clubs as he was a star man in the Emo colours when they won their only title nine years later, in 1972. 
Points from Kevin Kilgallon and Sean McMenamon after O'Connor's goal clinched the win for O'Dempsey's.
"Led by their worthy captain Tom Browne, O'Dempsey's came from behind in a thrilling second half to write a new name on the Laois honours list," went the Leinster Express match report.
"The enthusiasm which kept the winners in search of that elusive title for the past decade was evident in every kick in the final and truly blossomed forth in the scenes of wild jubilation that were witnessed at the close.
"First to congratulate the winners were the gallant losers, Portarlington, who fought every inch of the way in a keen, sporting game."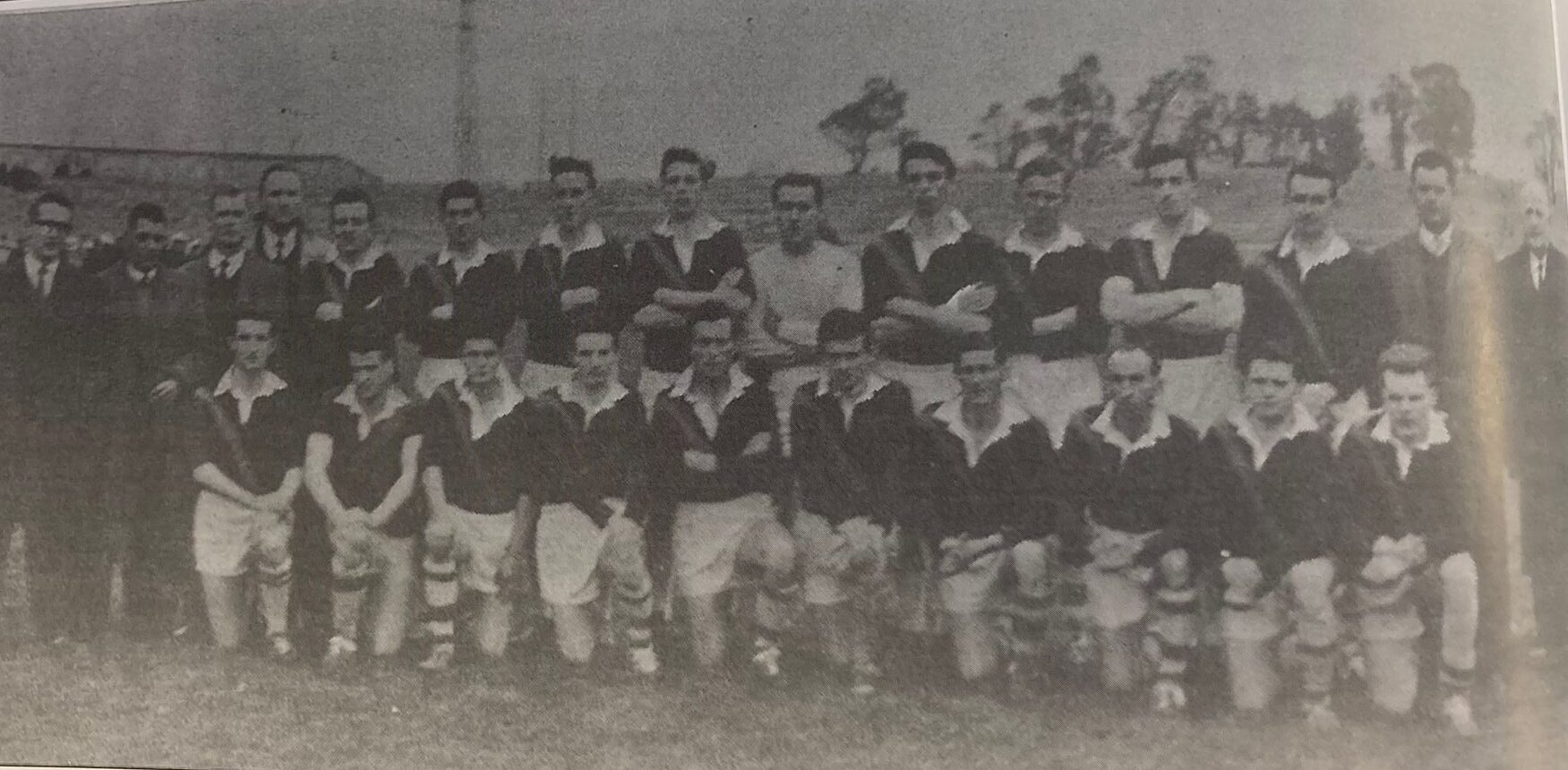 The Leinster Express report went on to say that it was "a pity that Jack Kenna, who captained the team in 1951-52 Junior and Intermediate successes and who played for Laois, Leinster and Ireland should have retired at the end of last year".
"But he and his men who pioneered O'Dempsey's in their early years made Sunday's victory possible.
"The 14 men who wore the blue and gold jersey and goalkeeper Paddy Molloy in his red jersey can stand beside any that ever won the title."
It's a loss that still hurts Port badly. The sending off of Murphy and Cribbin was a big deal but Joe O'Dwyer, who'd been part of a half-back line the previous year alongside fellow stalwarts Pat McCann and Bill Bolton, had moved to Brazil to work and study. Sharpshooter Barry Henriquez was injured. Either of them would have made a big difference.
For O'Dempsey's not only was it a significant success in its own right as their first senior title, Port were a big gun at the time – having won the championship in 1954, 1955 and 1959.
O'Dempsey's would again reach the final in 1966, only to be beaten by Portlaoise after a replay. They'd also lose the 1977 final to St Joseph's before famously winning it again in 1980.
O'Dempsey's have links from that 1963 team to the current day: goalkeeper Paddy Molloy, who only died in 2020, is the grandfather of current players Mark Barry and Sam Molloy while Eddie Fitzpatrick's grandson Eoghan is also on the O'Dempsey's team now. Full-back on that team was Shem Connolly – he is now the club president.
For Port, that 1963 final was the real end of an era. They wouldn't make it back to a county final again until 1988.
Now, though, they are the top dog, going for the club's first three-in-a-row since the team of 1921-23.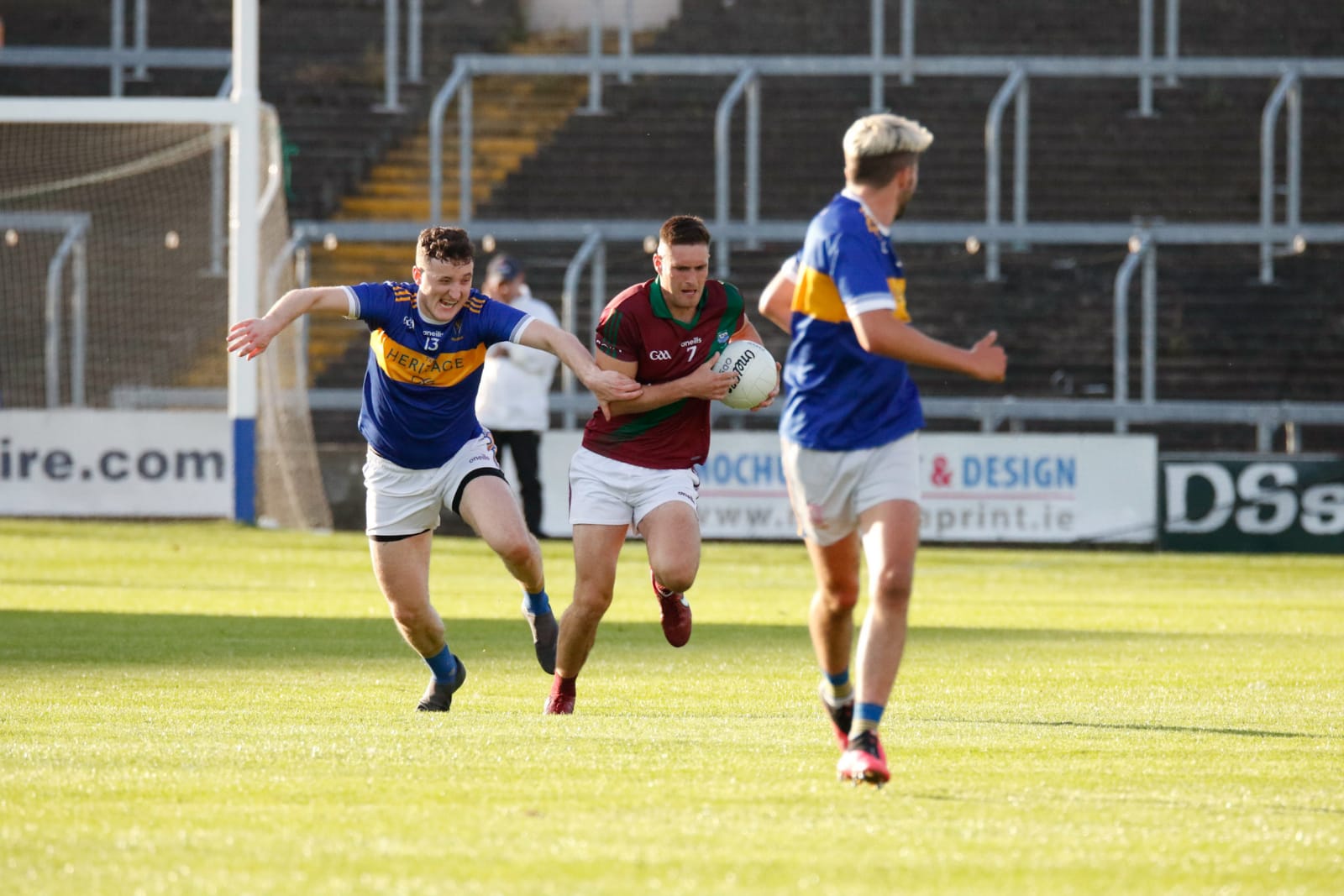 When the sides met in their Round 2 game back in August, it was a gripping contest, one that Port won by 0-16 to 1-12 but O'Dempsey's were desperately unfortunate not to be awarded a free late on that could have forced extra time.
Port haven't been overly impressive since, scraping by both Ballyroan-Abbey and Portlaoise to reach the final.
In the meantime, O'Dempsey's have beaten Park-Ratheniska, St Joseph's and Courtwood and will feel that their time is come.
Forty two years is a long time for O'Dempsey's to be without a title; a three-in-a-row would be hugely significant for Port.
No matter what, it's going to be a really big deal.
1963 Laois SFC Final teams
O'DEMPSEY'S: Paddy Molloy; Ber Tynan, Shem Connolly, Noel Carroll; Peter Doyle, Syl Mullins, Eddie Fitzpatrick; George Larke, Tom Browne; Christy O'Connor, Michael Kilgallen, Mick Territt; Michael Tynan, Sean McMenamon, Kevin Kilgallen
PORTARLINGTON: John Ryan; Bill Bolton, Eamon Doyle, Peter Kavanagh; Pat McCann, Hugh Keogh, Mick Lawlor; Pat Walsh, Eddie Dunne; Lauri Lawlor, Pakie Dunne, Tom Hargrove; Paddy Bracken, Mick Hookes, PJ Murphy. Subs: Ray Cribbin, Camilius McGetterick, Eamon Murphy, Mick Ryan, Cyril Dyer, Barry Henriques