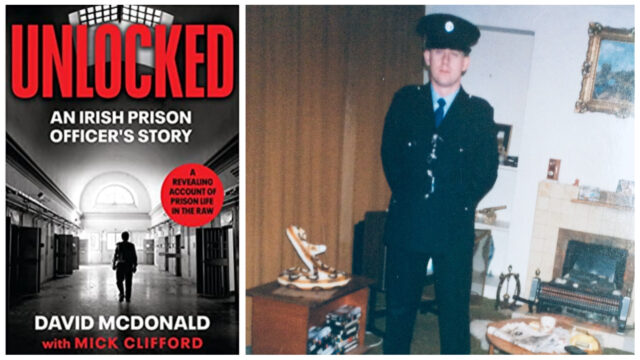 A book review from August where we looked at 'Unlocked', David McDonald's book about life as an officer in Portlaoise Prison.
---
For the vast majority of people who lived in Portlaoise over recent decades, little was known about the goings on in the town's maximum-security prison.
Now a new book by a retired prison officer who grew up in the town, lifts the lid on the goings-on behind closed gates at 'The Bog' as Portlaoise Prison was dubbed.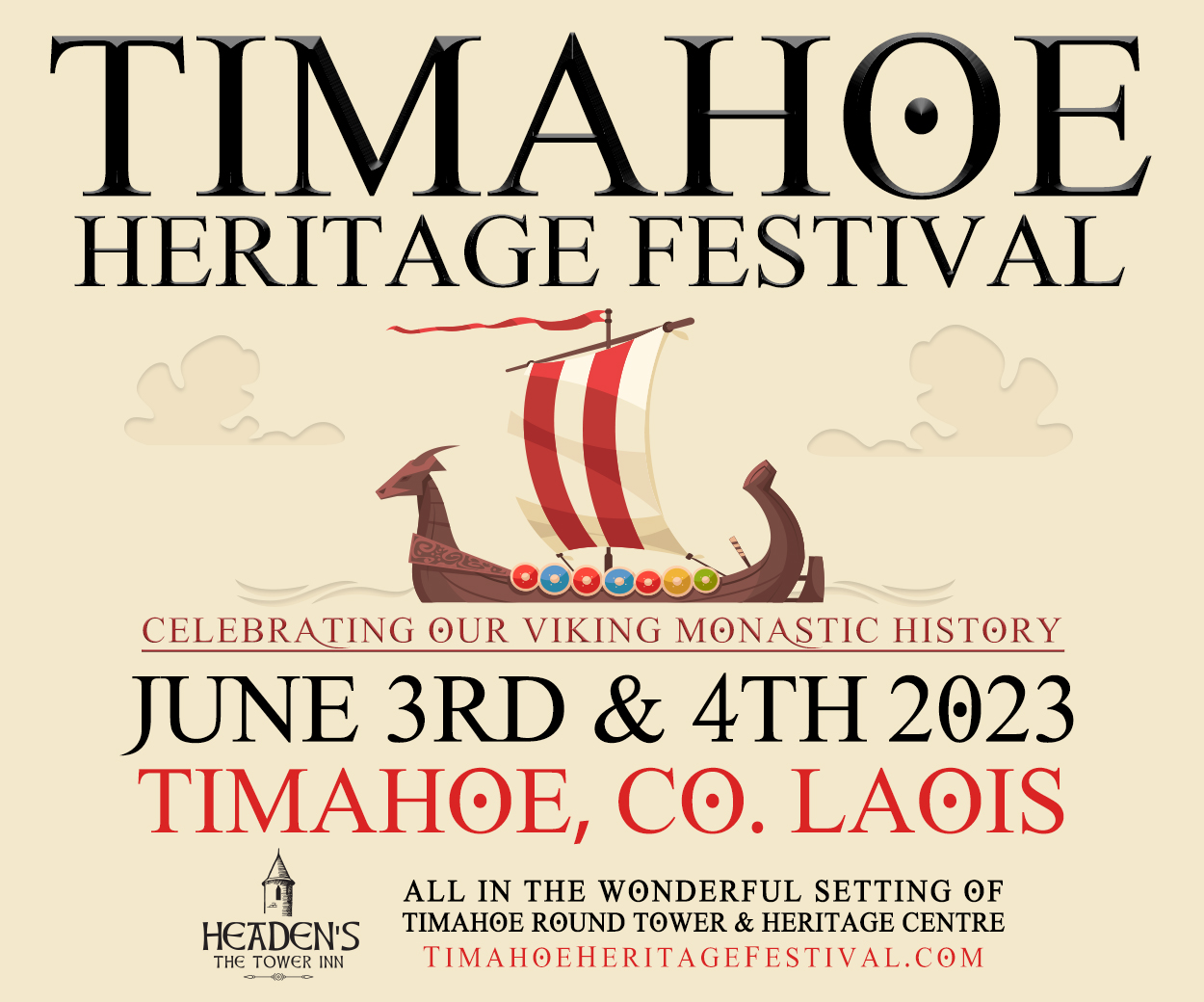 David McDonald's story of his career in the prison service 'Unlocked', told with Irish Examiner journalist Mick Clifford, is a fascinating one and it will be of particular interest to Portlaoise people.
The opening chapter 'The Town That Made Me' reveals that the biggest influence on him opting for a career in the prison service was growing up in Portlaoise.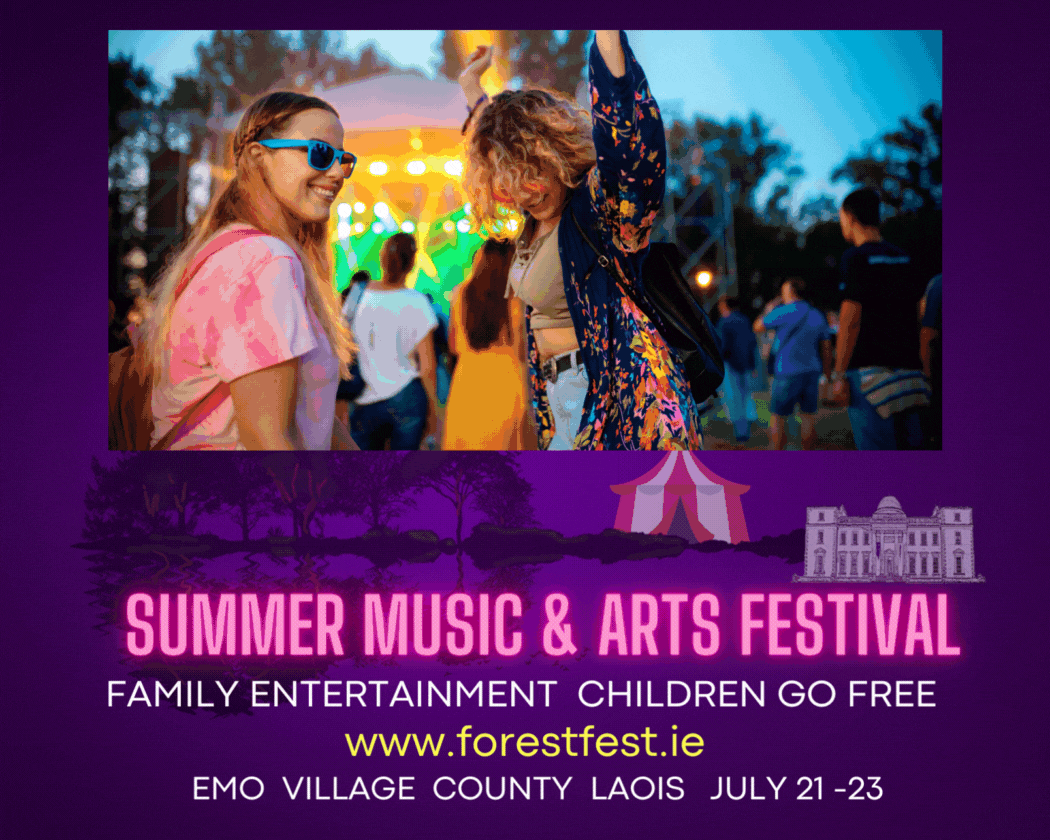 His father Michael's Gateaux van was a fixture outside their house on the Dublin Road, close to the row of prison houses, since demolished.
In the CBS, many of his classmates were the sons of prison officers.
While at secondary school he took up a part-time job at a local pub where, David said, prison officers drank in packs, nearly always in uniform. The whole drinking culture was understandable as the officers had to work in very stressful conditions and watch their back outside the prison, David said.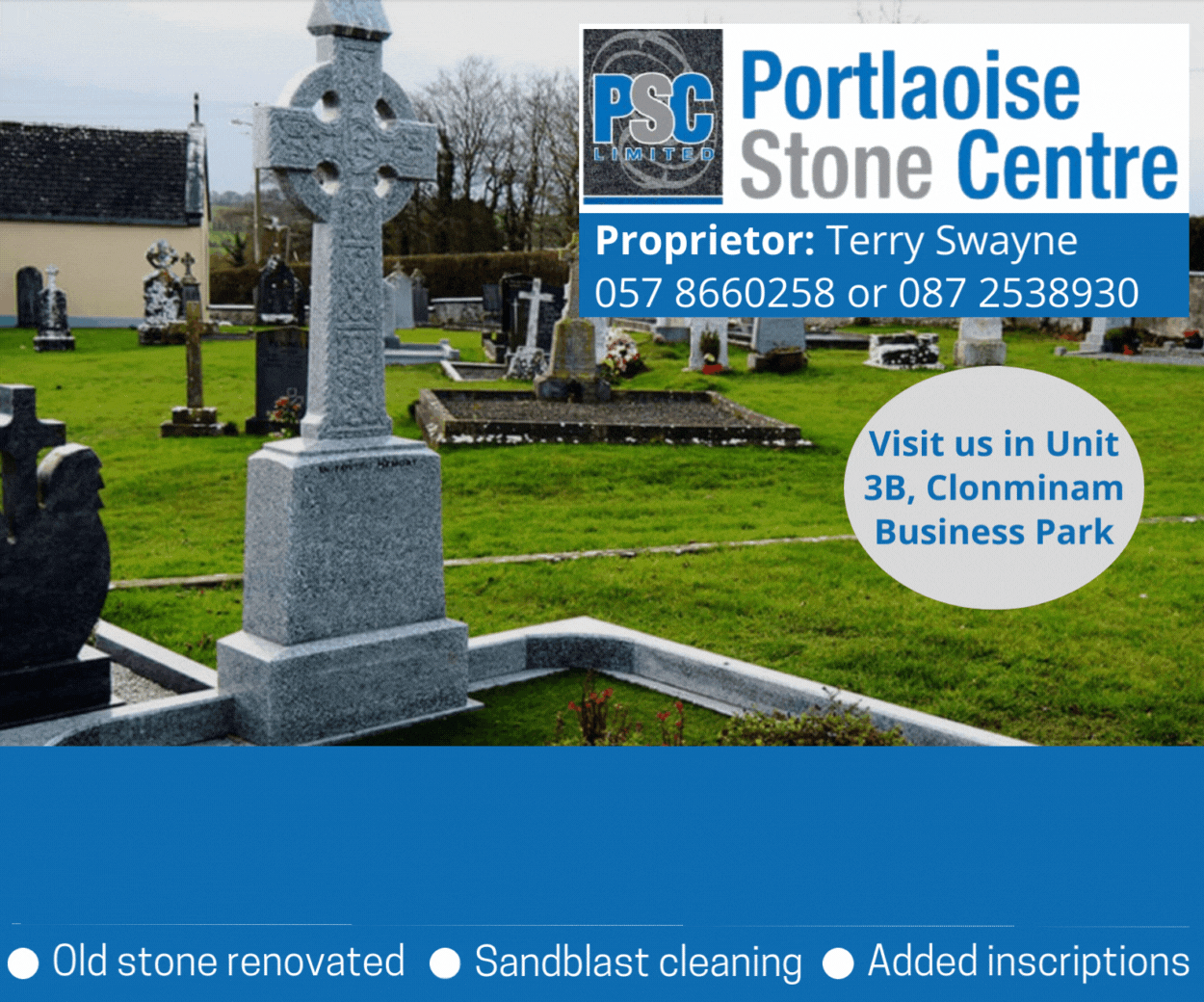 The death of Brian Stack, a chief officer in the prison, after being shot while attending an amateur boxing tournament in Dublin in March 1983, is recalled.
The officers were, he said, a very tight bunch who hung out socially with each other and even holidayed together. The prison was like its own little island, with the town washing up against its outer walls.
Much later, David said, he was to learn that, at that time, there were various tensions, not least between prison officers and the gardai.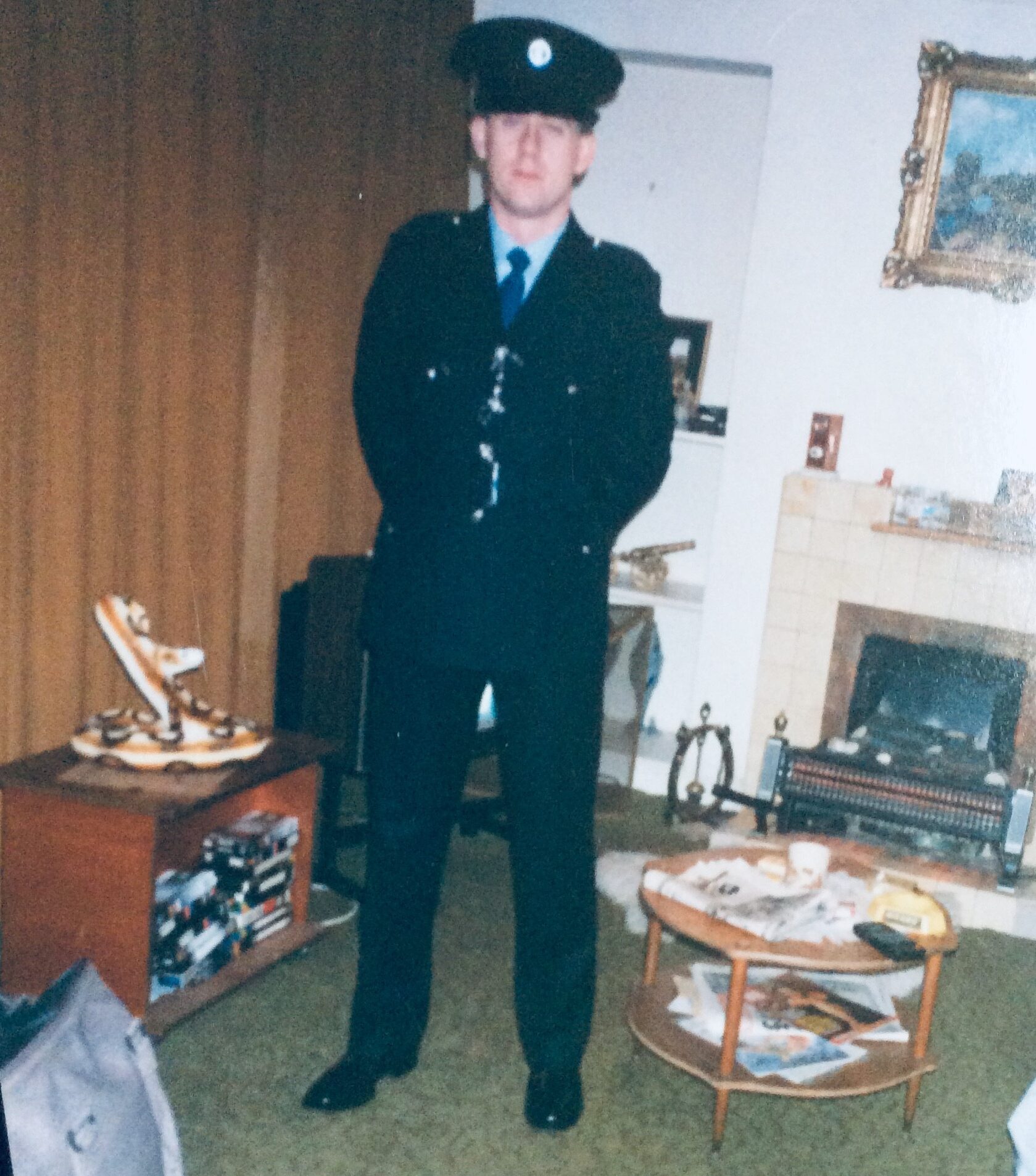 Many among the Gardai saw themselves, socially and professionally, as a cut above prison officers, he contended. Yet financially the prison officers were doing much better, with the clock the only bar to overtime for the prison officers.
David recalled the event on October 31, 1973, that changed everything for the prison, which was built in the 1830s, and the town.
A helicopter landed in the yard of Mountjoy Prison and scooped up three leading IRA figures. A decision was made to relocate all subversive prisoners to Portlaoise, creating hundreds of new very well-paid jobs, pumping money into the local economy.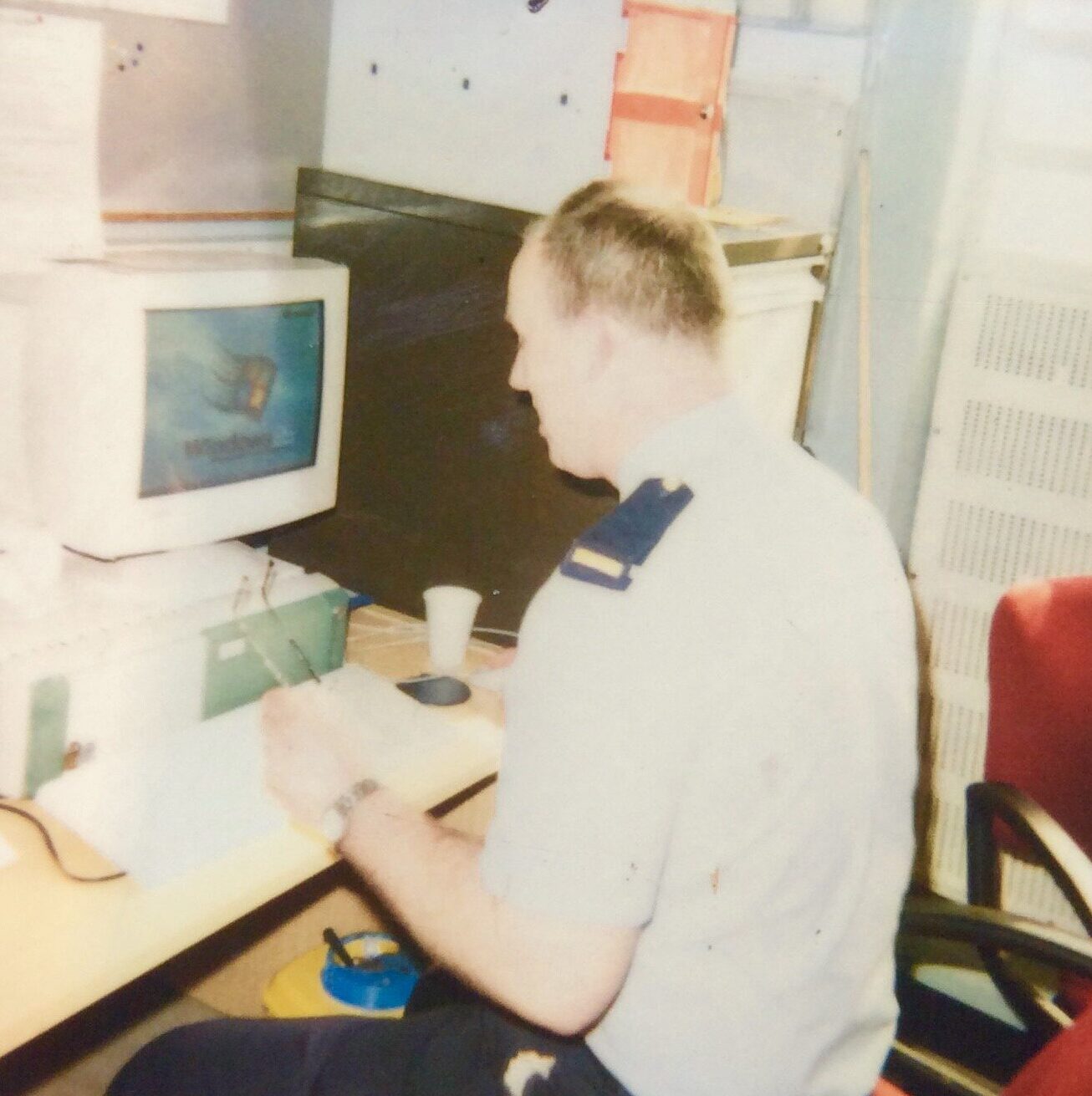 However, on August 18, 1974, a number of officers at Portlaoise Prison were overpowered by 19 prisoners who blew open one of the gates.
Some of them then hijacked two cars. This, David recalled, led to a further ramping up of security and, it would later emerge, a harsher regime in which there were allegations of brutality.
As a young officer, David got a baptism of fire in Mountjoy prison.
He remembers it in 1989 as a chaotic, pungent and overcrowded place. He talks about one of the first ever jobs he was given: supervising the prisoners coming out with their chamber pots.
However, the most harrowing task of all came when he was assigned to a segregated block for prisoners dying of AIDS.
Two years later he entered Portlaoise prison and was amazed to learn of the power of the IRA prisoners there.
From 200 steaks ordered in from a local butcher on a Friday night to conjugal rights, supervising 'subversives' who were largely left to their own devices, was a different ball game.
Portlaoise and later, the new Midlands Prison, were also where the country's emerging class of serious gangsters were held.
David dealt with notorious household names such as John Gilligan, Christy Kinahan and more recently killers like Graham Dwyer, in his average working day.
He remembers Brian Meehan who was convicted of journalist Veronica Guerin's murder, approaching him to shake his hand after the death of David's brother, Matthew, in a car accident.
Moving to the Midlands Prison as Assistant Chief Officer in 2000, David said that coming from 'The Bog,' it was like walking into the light.
The incident in May 2007 when a phone call was made from a cell in Portlaoise Prison to RTE's 'Liveline' is remembered as having kicked off a political storm. As a result, the Operational Support Group was established and was to be David's home for the remainder of his career in the service.
There are lots of interesting insights in the book from surveillance of both prisoners and officers to prison suicide and relations with the Prison Officers' Association.
While the end of David's working life saw him taking legal action against the Irish Prison Service and handing in his notice in 2020, he sees himself as having had a good career.
'Unlocked' opens up the worlds of Ireland's three biggest prisons, giving a picture of the long periods of mind-numbing boredom; the occasional flashpoints of extreme violence; the role of the 'conflict resolution dogs'; the elements of surprise in interaction with some prisoners and the importance of rehabilitation, not just for the prisoners but for society in general.
'Unlocked: An Irish Prison Officer's Story' by David McDonald with Mick Clifford is published by Sandycove and is available in shops and online now at a RRP of €17.99.