The scenic Slieve Bloom village of Clonaslee has enjoyed a groundswell of activity in the arts over the past twelve months and there are plans for a slew of new initiatives in the year ahead.
The village availed of funding through the artist-in-school programme, Culture Night, Cruinniú na nÓg and the summer arts programme, enabling projects and programmes to kick-start.
"The arts office is very happy to work with communities to advise and fund programmes to enrich the places in which people live," said Laois Arts Officer, Muireann Ni Chonaill.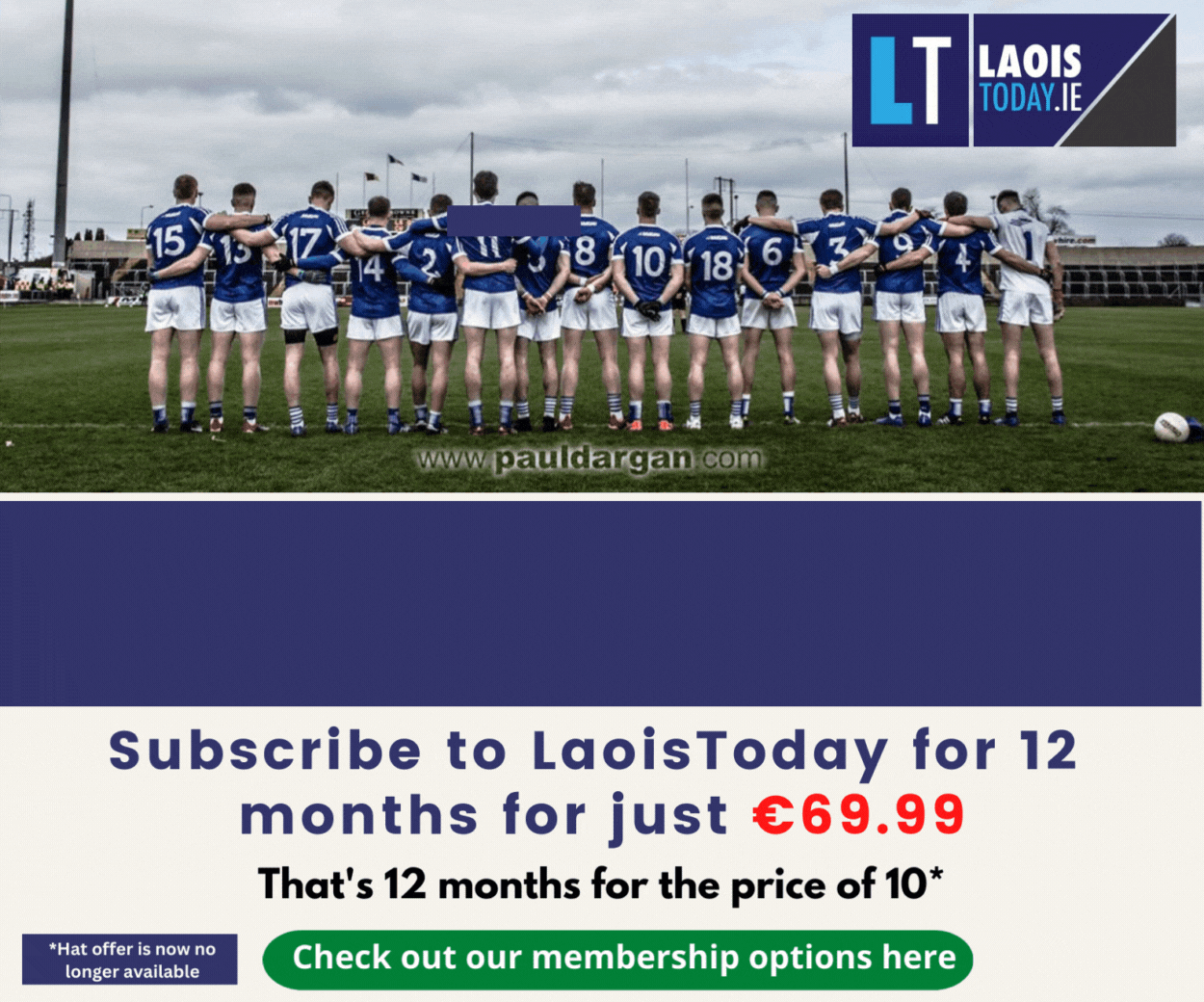 "There was already a rich history of drama and Comhaltas in Clonaslee, and these arts and cultural strengths in the community are enhanced by new initiatives," she said.
"It is very encouraging to see people in Clonaslee taking the arts and culture into their own hands and recognising the benefits that has for the community.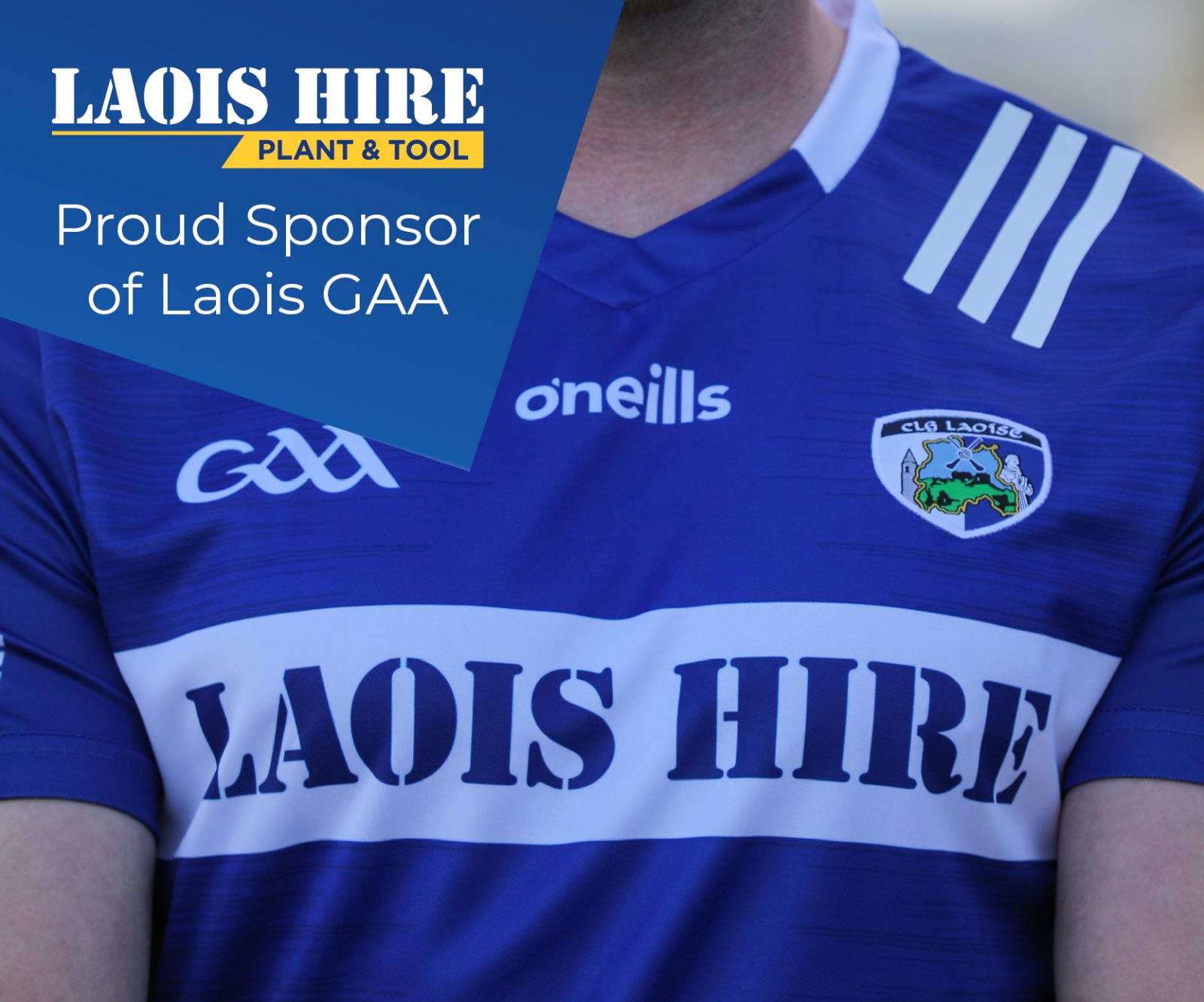 The arts office has an open door and is happy to support communities striving to develop the arts and culture," said Muireann.
Sarah Sherlock, a local chartered geomatics surveyor specialising in complex boundary matters, is passionate about advancing the public interest in a whole range of areas including  heritage, the arts and  the environment. She was instrumental in starting art classes locally for children.
Very familiar with the importance of STEM (Science, Technology, Engineering and Mathematics) education, she  believes that STEAM (Science, Technology, Engineering, Arts and Mathematics), is equally as important.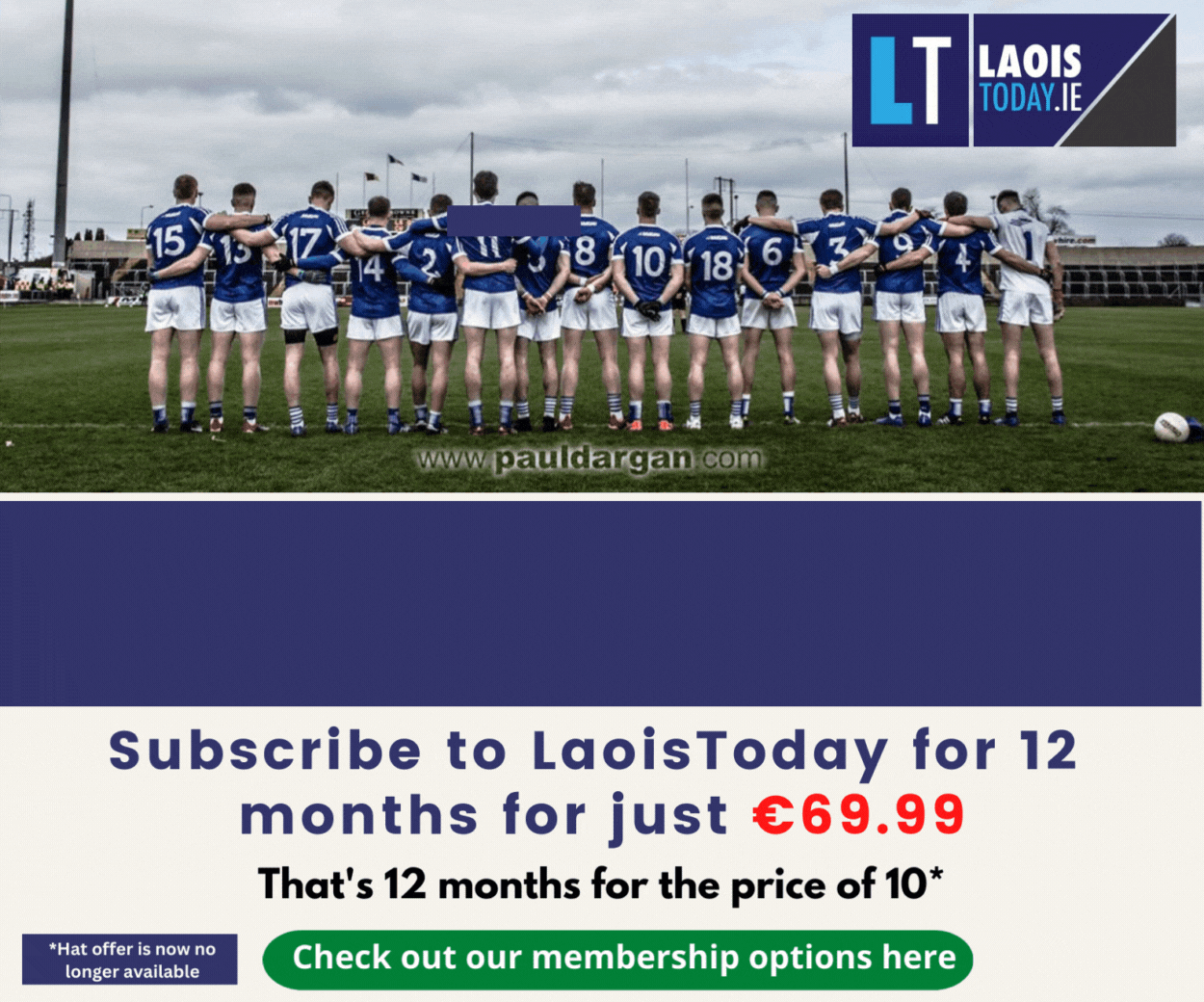 "Laois has seven architectural conservation areas (ACAs), and the village of Clonaslee holds one of these wonderful designations. The designation has been live for many years, and stems from the fact that Clonaslee is a beautiful historic planned demesne village nestled at the bottom of the magnificent Slieve Bloom landscape to the south," said Sarah.
To introduce the children in and around the village to a little of its rich historic past, Sarah set up Clonaslee art classes and will run more classes soon.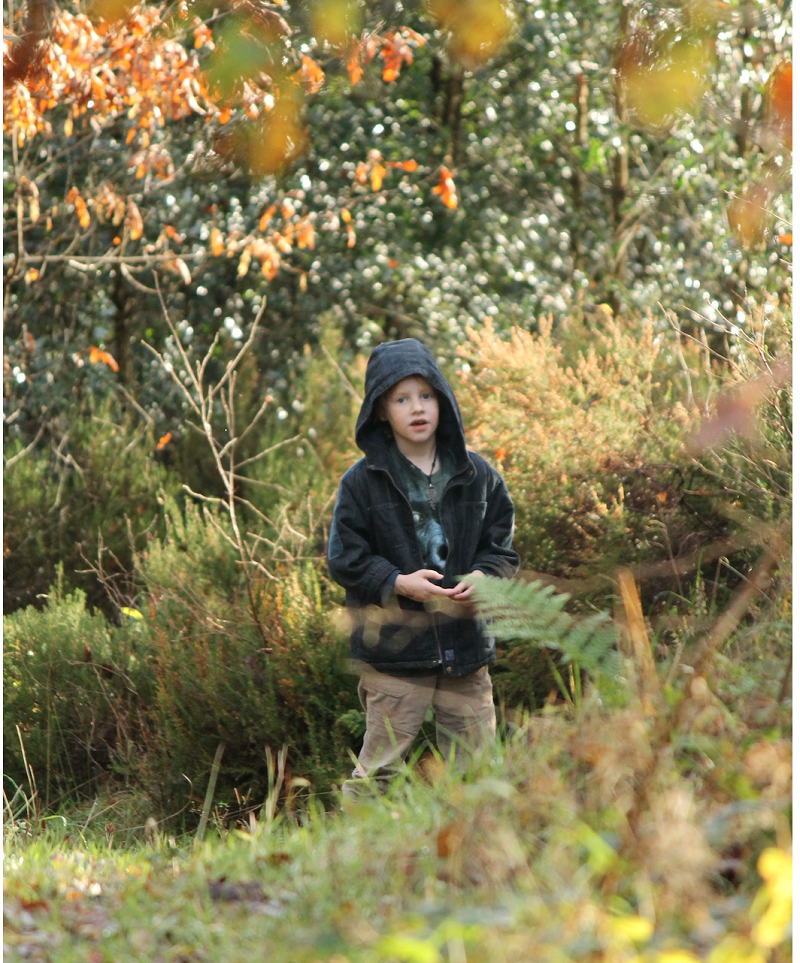 Past classes have ventured into everything from local flora and fauna with local artist Sarah Egan to ceramics with renowned landscape ceramicist Monica O'Meara who ran a weeklong project as part of the summer arts programme, funded by Laois arts office.
There was also weaving with master basket maker, multimedia artist and sculptor, Lynn Kickham.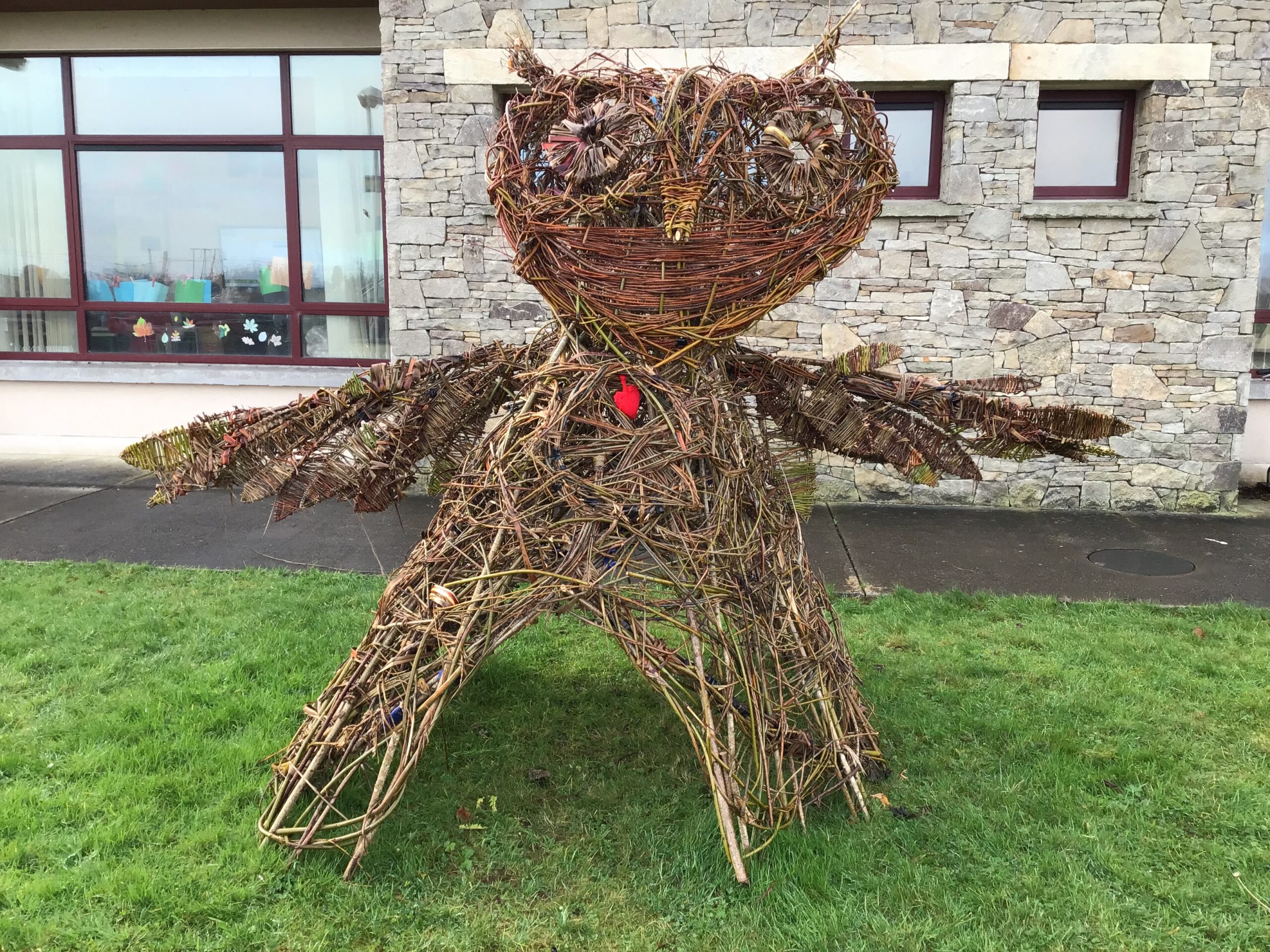 In conjunction with Scoil Bhríde, the Museum of Childhood, and others, Sarah hopes to see children saving and growing mixed native species produce from seed in and around the community. 2022 saw bluebell seed and acorns harvested for plantation this year, time permitting.
"The destruction and loss of trees is a matter of national importance, and something that society does needs to counter, not least because of our biodiversity crisis but because of the number of notable trees, and historic hedgerows that are being lost at an alarming rate," Sarah said.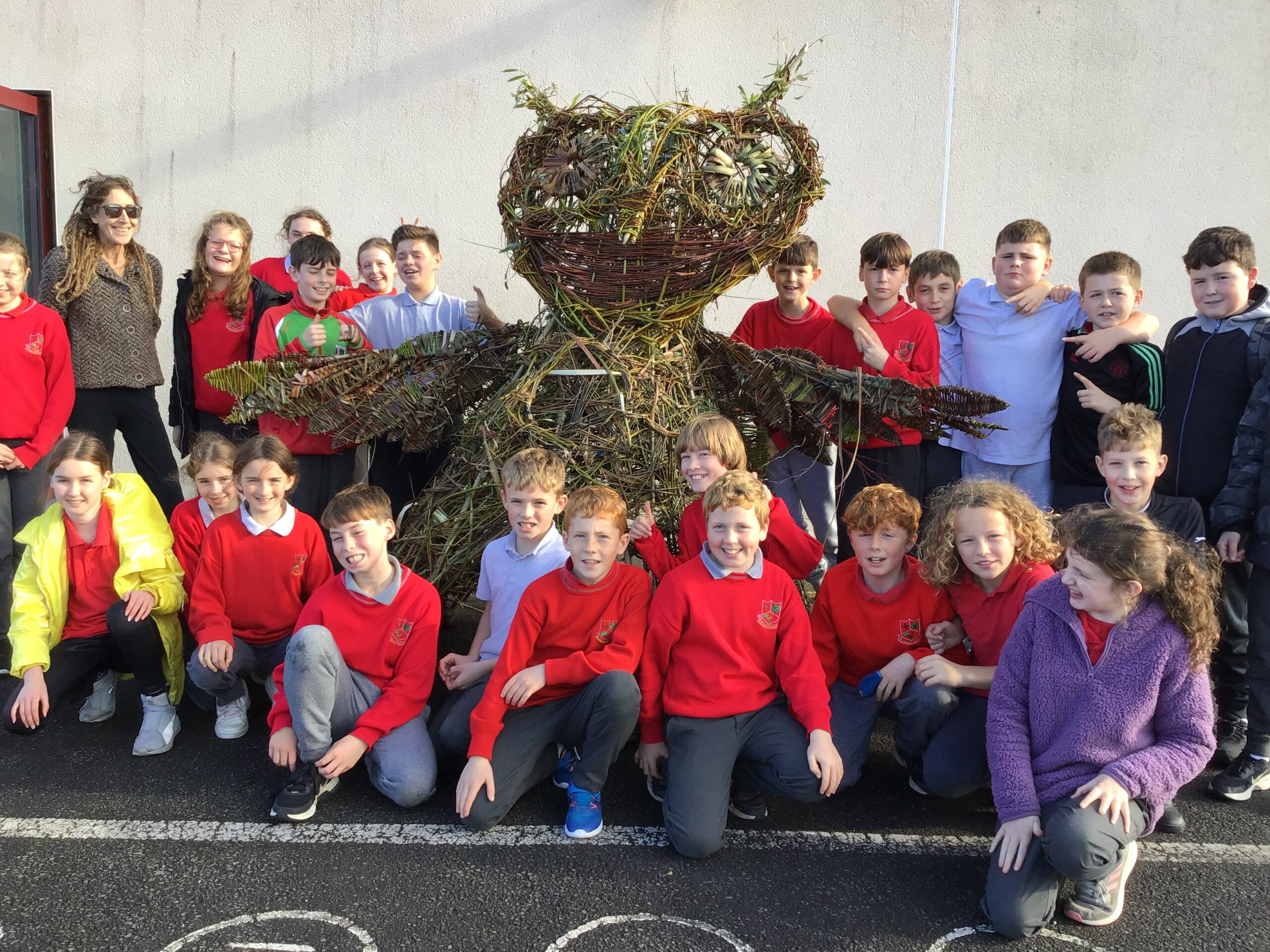 "Our native forest stands are at critically low numbers and in severe need of strengthening for future generations.
"However, the children in and around the village are very lucky as they have access to the whole of the Slieve Blooms, and the King Oak is just a few kilometres away.
"It is one of Ireland's foremost and venerated champion trees, and it is situated within Charleville Forest, Tullamore," said Sarah.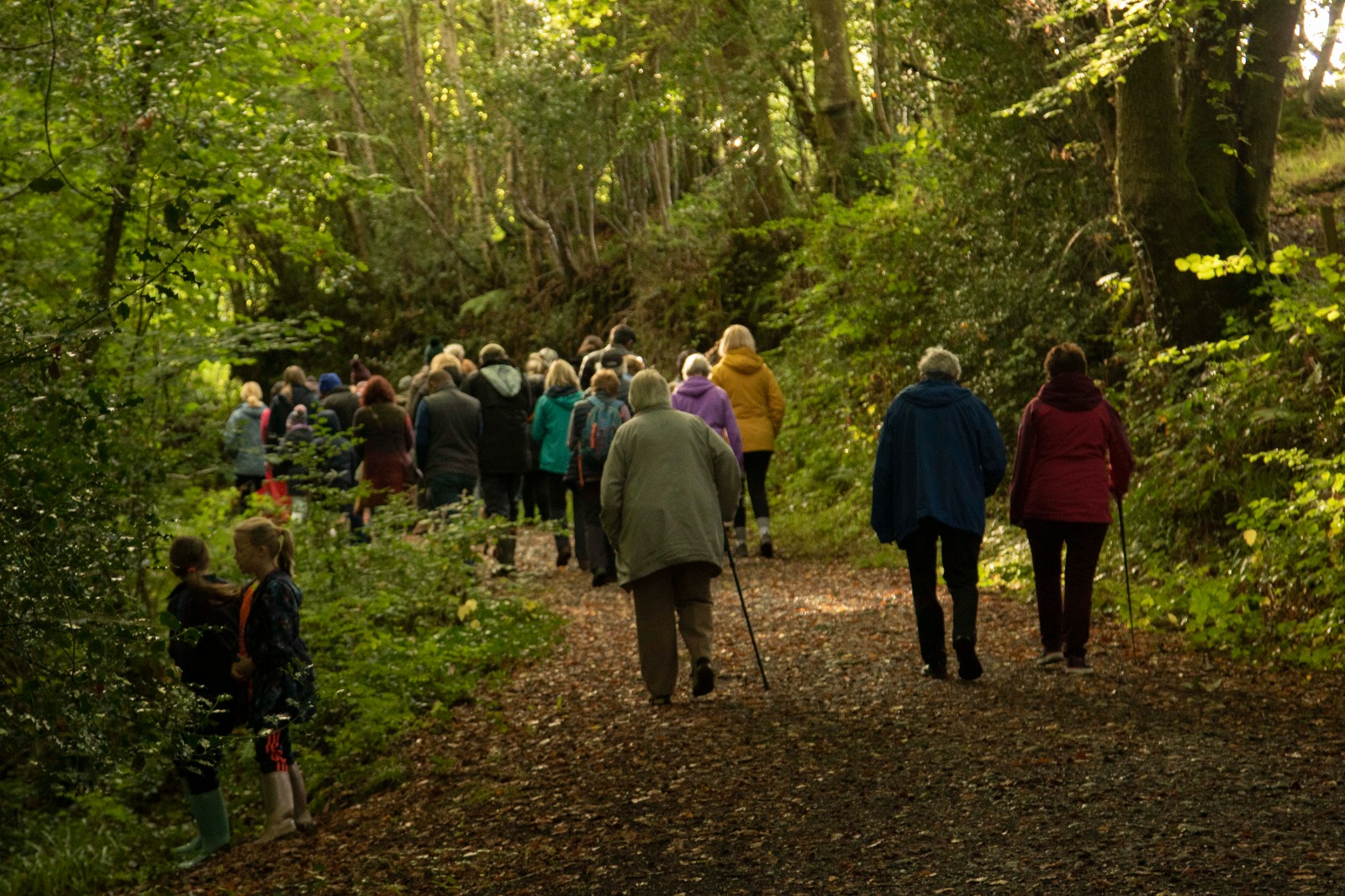 Scoil Bhride National School hosted master basket maker, multimedia artist and sculptor, Lynn Kirkham, as part of the annual artist-in-schools programme, funded by Laois County Council.
The pupils crafted a stunning owl in willow which now graces the garden of the school.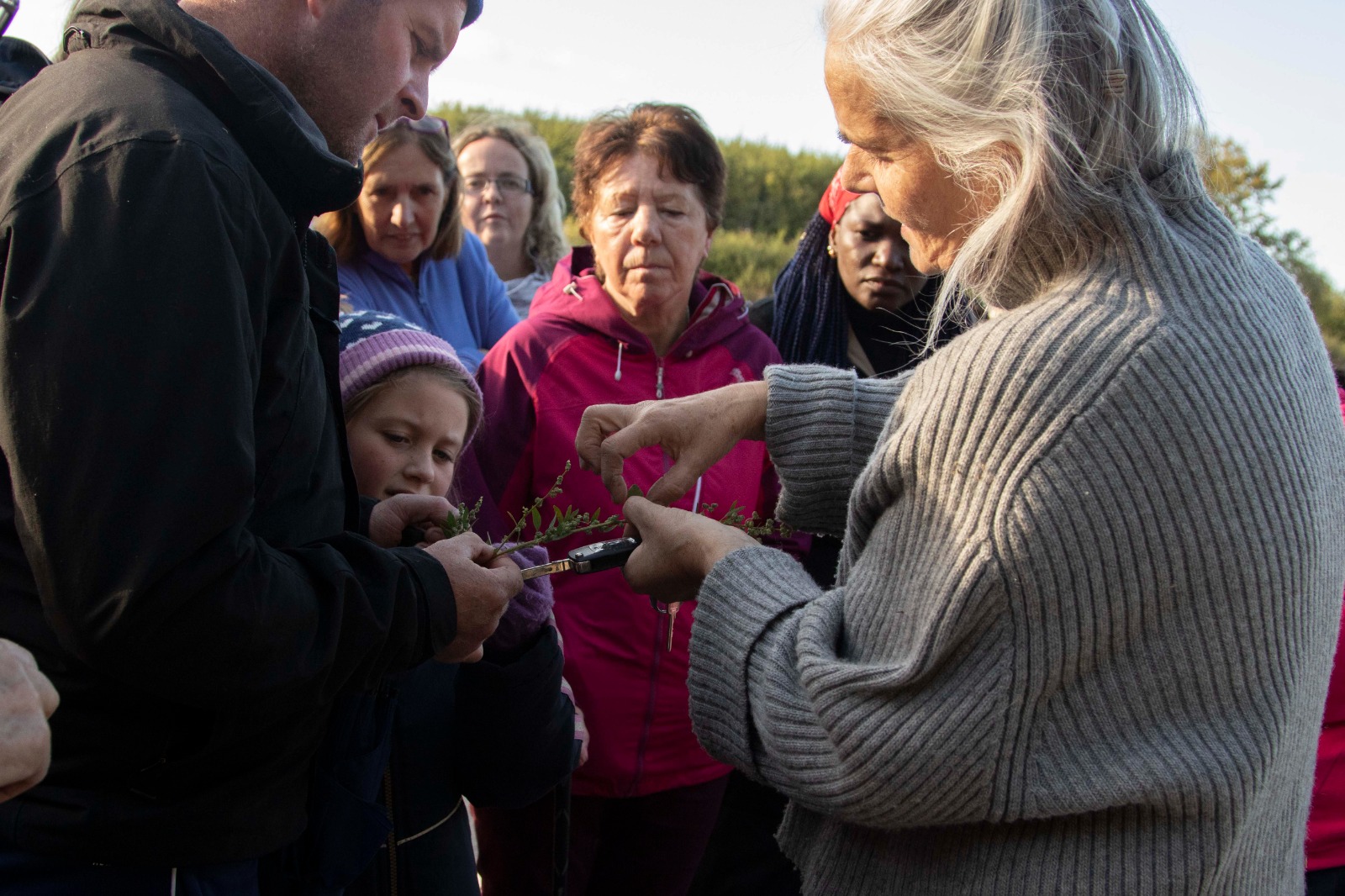 Lynn worked with fifth and sixth class to create the large group sculpture.
"Willow is a wholly sustainable material that can be harvested every year. After cutting, the long flexible shoots grow quickly back again on the same plant," she said.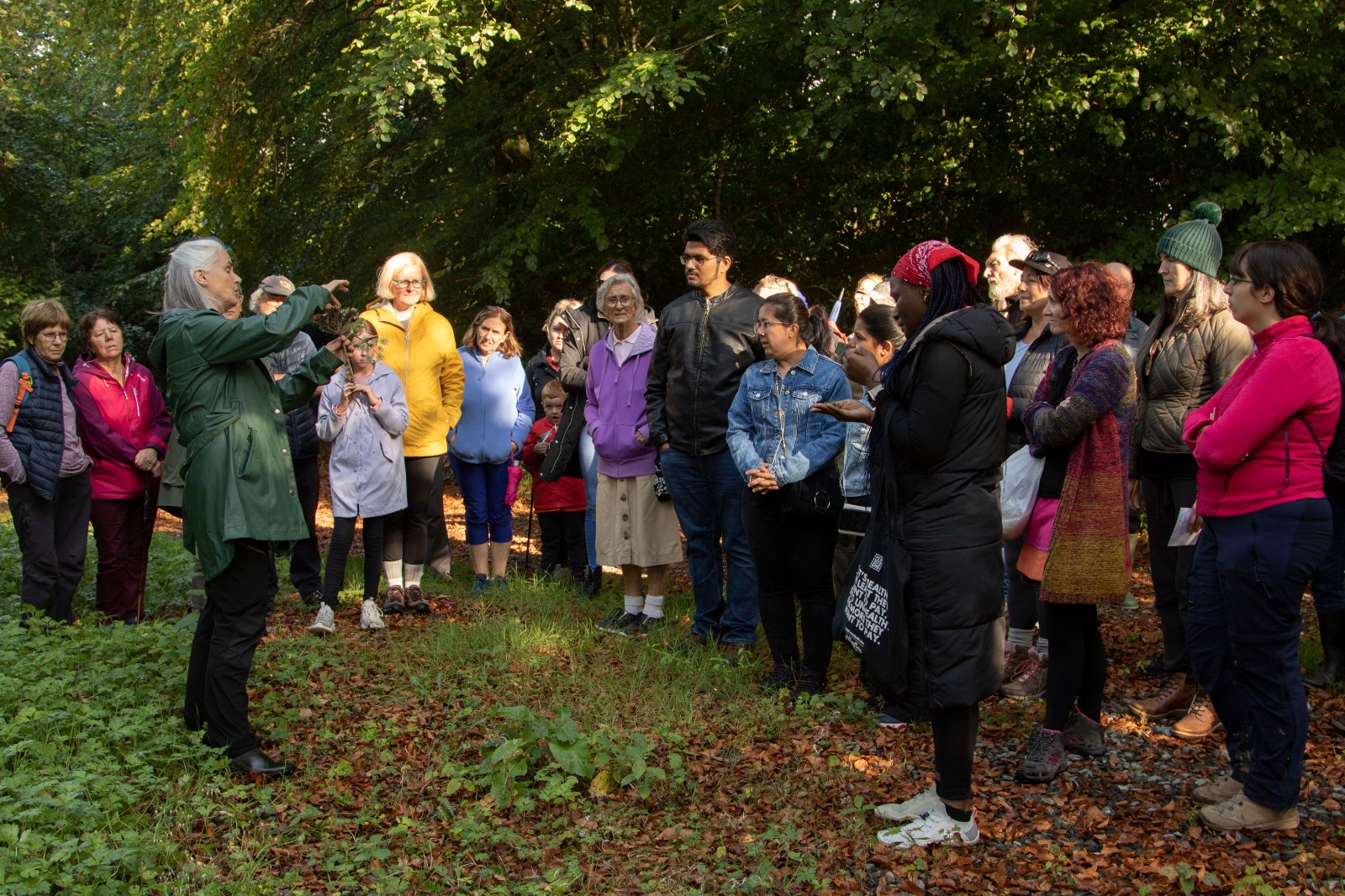 "The willow plants provide wonderful habitat for wildlife and insects and the catkins provide early food for bees and other early pollinators. Traditionally, willow is used for basketmaking," said Lynn who began working more sculpturally and creatively with this material in the early 1990s.
She pioneered a whole movement in this country in willow art, contemporary basketry and living willow structures and she has been working with willow for over 30 years.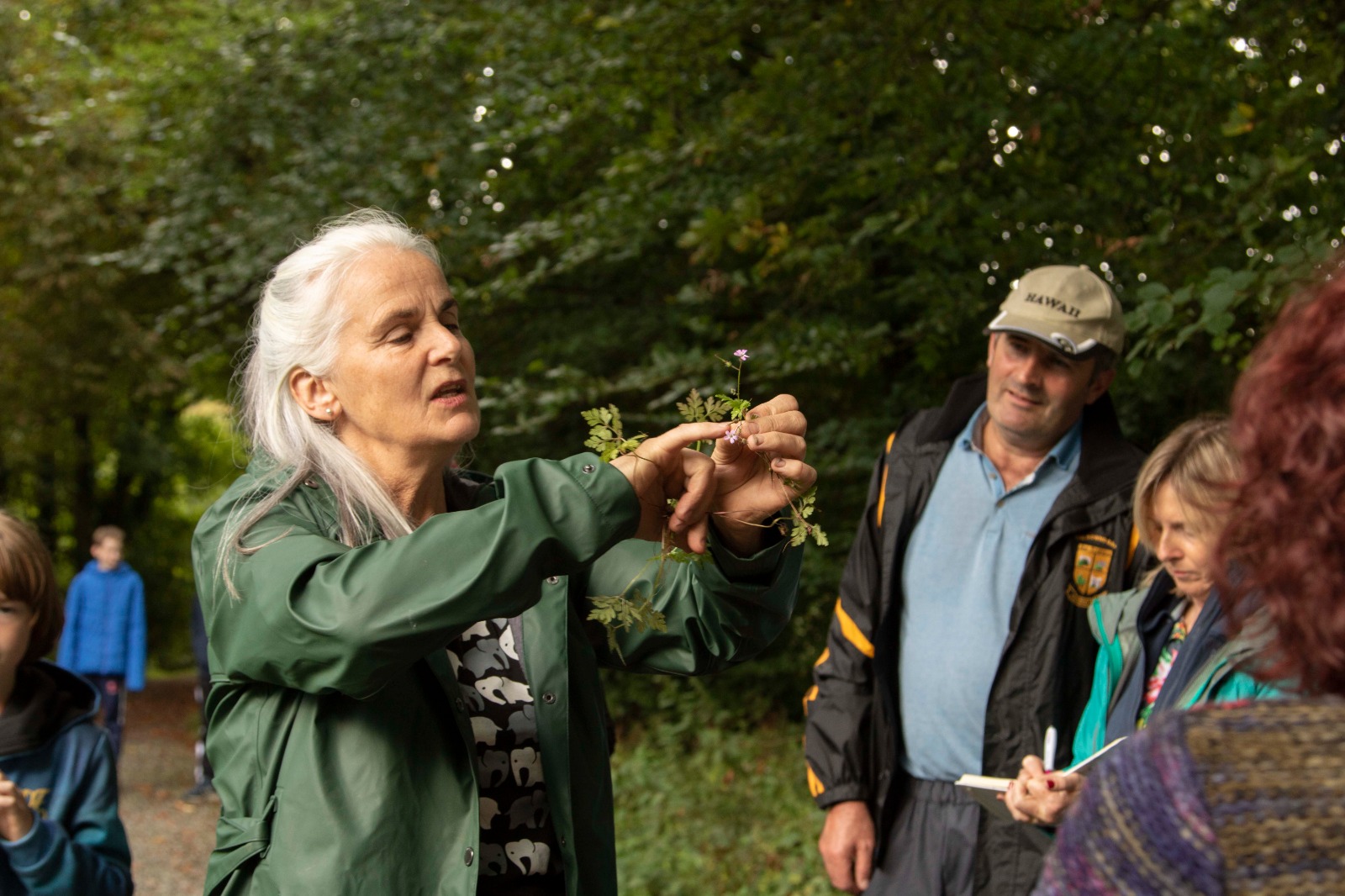 Lynn is also well known for her public sculptures such as the very popular Steel  'Fionn Mac Cumhaill and his Hounds'  and the bog oak 'Ghost Horses'  in Newbridge, Co. Kildare.
She brought her enthusiasm for art and a range of craft skills to the school in Clonaslee. The pupils first worked on ideas using Lynn's home-made willow charcoal.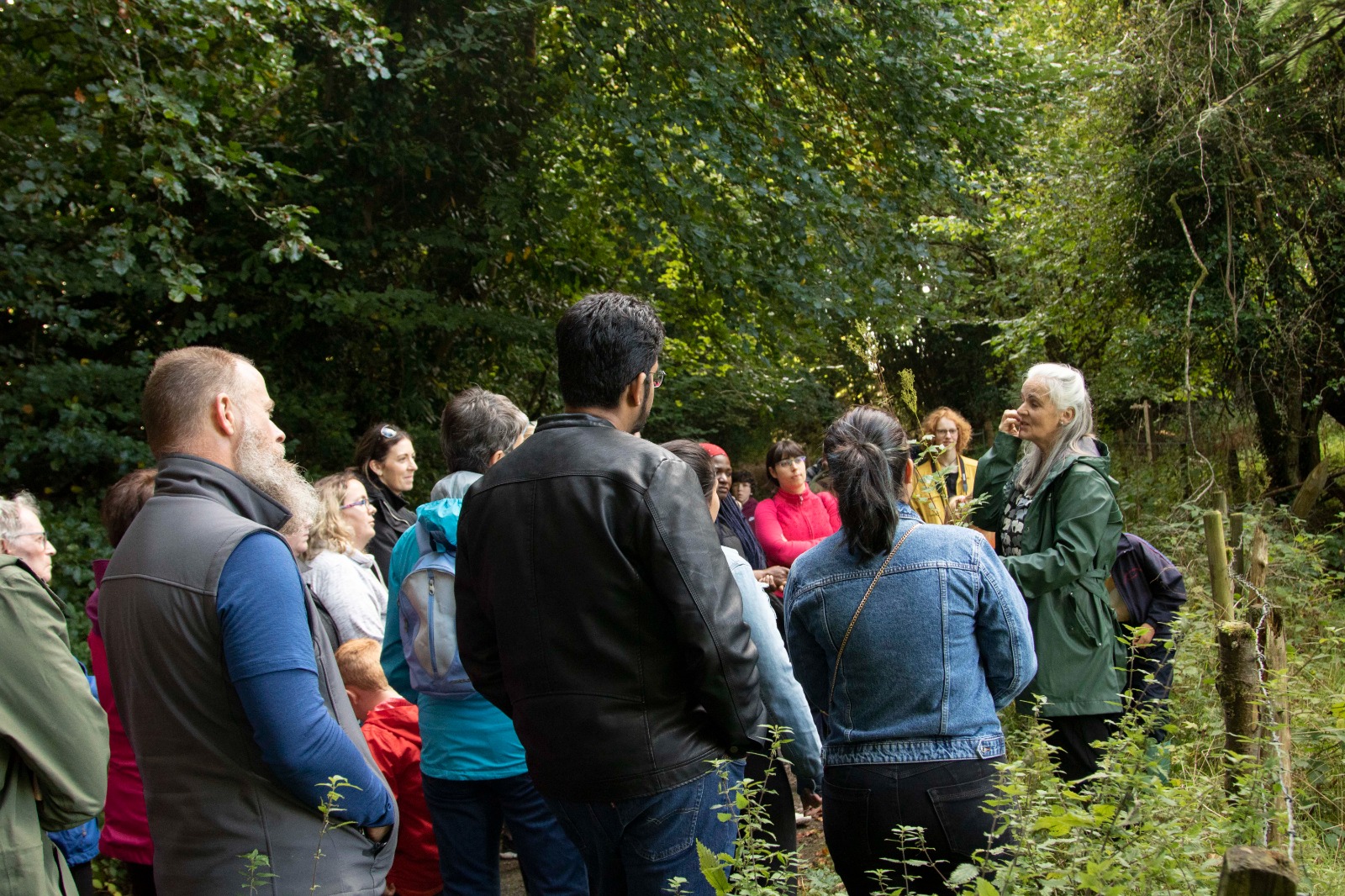 They then learned some basic weaving and joining skills before embarking on the large group sculpture.
"The finished sculpture depicts an owl character to represent wisdom and learning and our connection with the other creatures in our world, Willow can be a challenging material but the children worked hard as a team to achieve the work," said Lynn.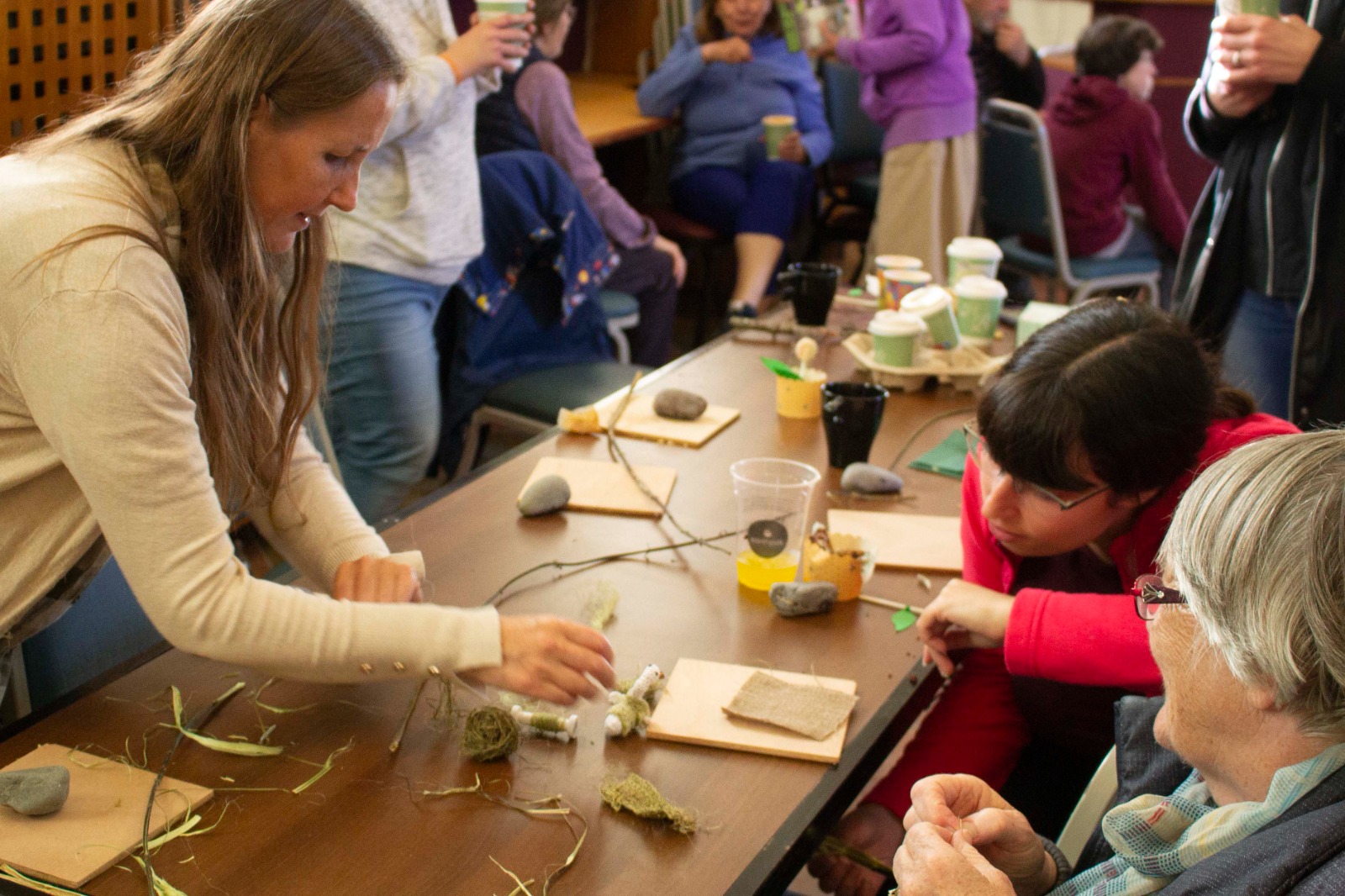 "Clonaslee is an unusual school as it keeps its own animals and the children are more connected with nature and the outdoors than in many urban schools of today.
"The willow owl project is a celebration of everyone's hard work, team effort and the wonderful material of willow.
"Collaborating with a professional artist gives the children and teachers an insight into an in-depth creative process and the realities of a creative lifestyle," she said.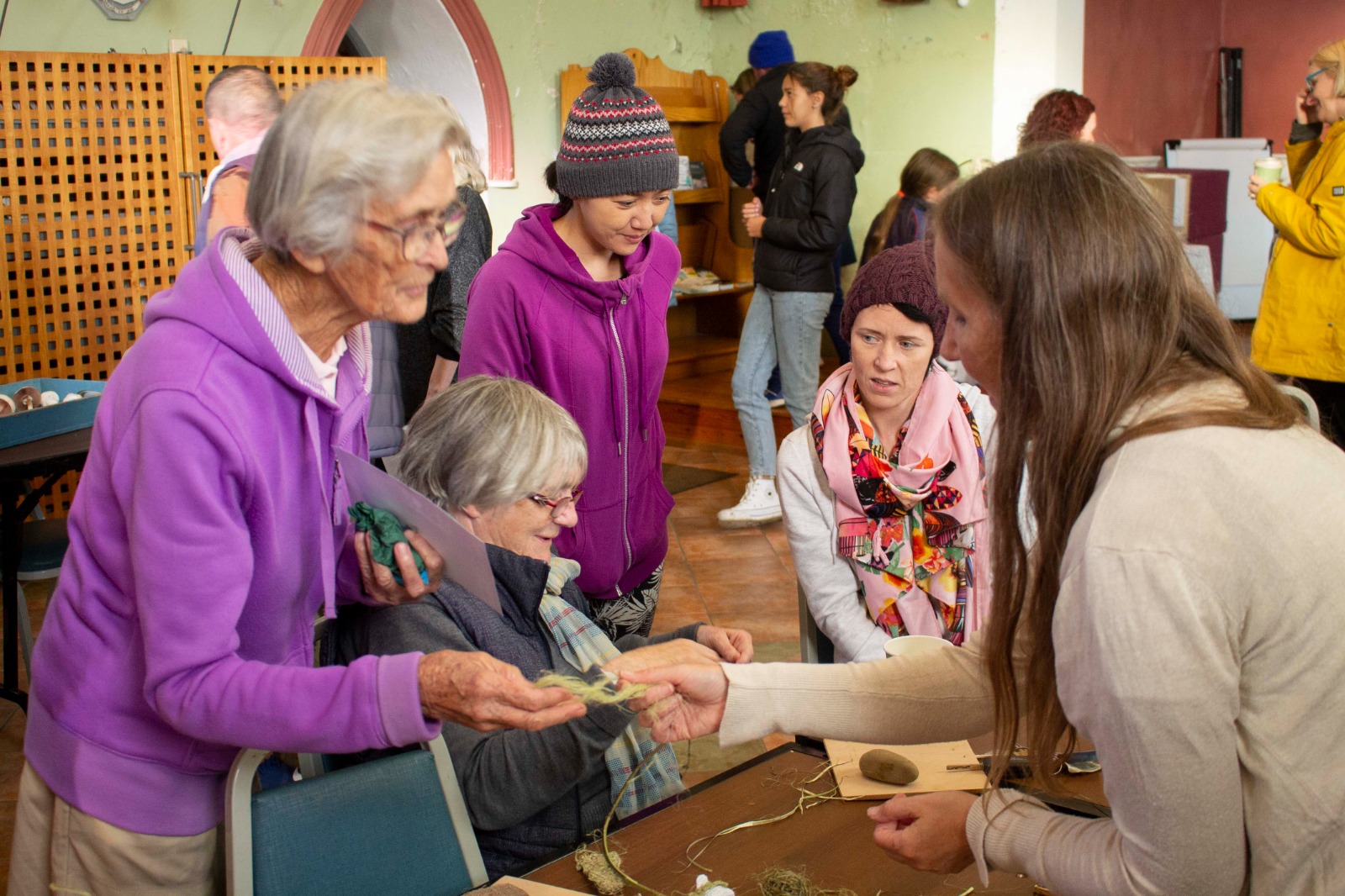 Deputy principal and fifth and sixth class teacher, Siobhan O'Kelly, is thrilled with the final result. "We now have on display at the front of our school a wonderful owl sculpture designed and constructed by the children and Lynn," she said.
"Lynn was with us for four  weeks, one whole day visit per week. She worked with a large class of 31, fair play to her. We broke the class into two groups but all worked on the same project," she said.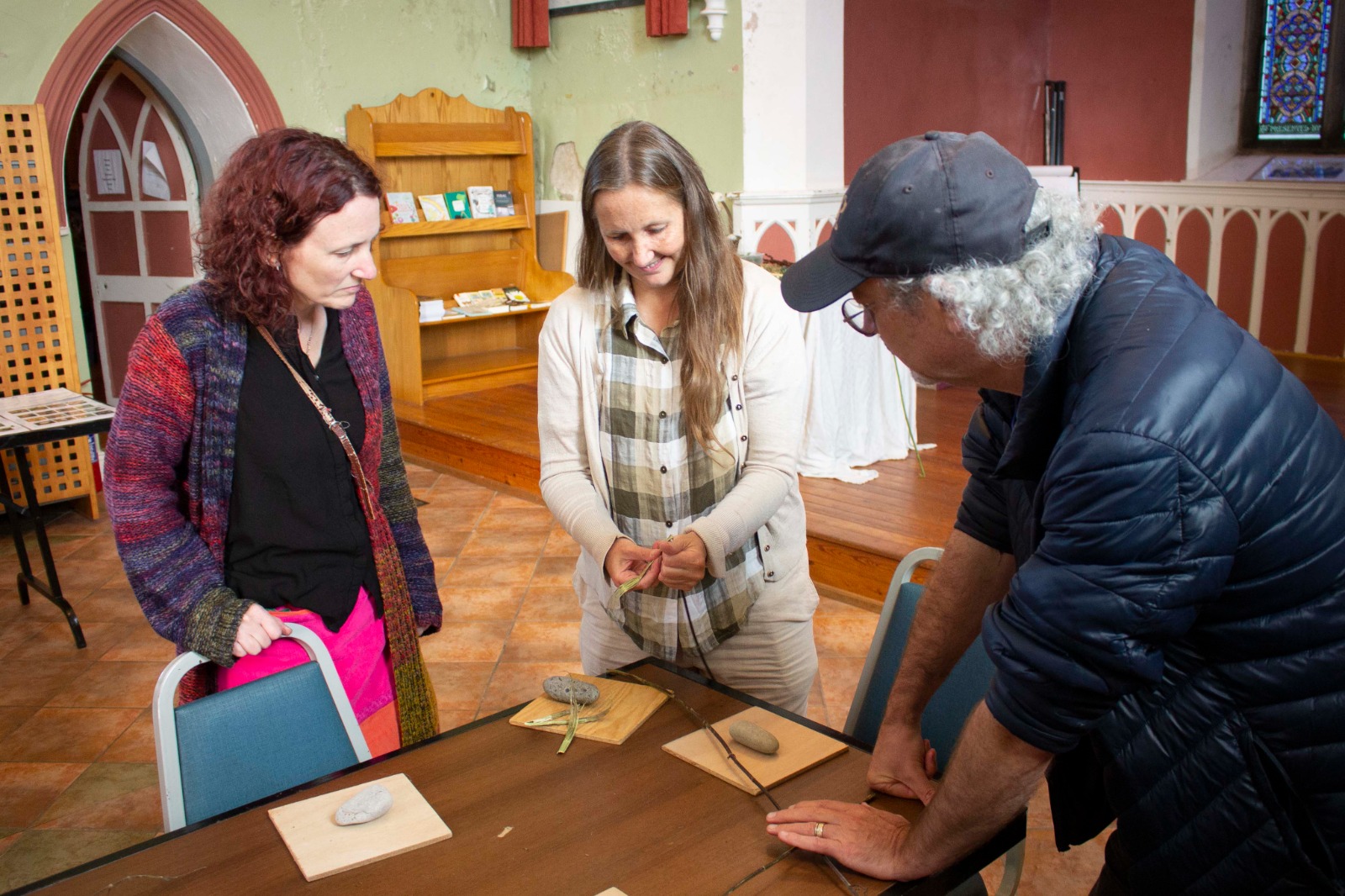 "The children first learned how to weave and made individual pieces, ranging from swords to crowns. They then used the skills to weave lots of individual wings which were later combined to make large owl wings. We chose the owl den theme as a link to education.
"The children were enthralled when Lynn  showed them a slideshow of the pieces she has made. They enjoyed working with a famous person," Siobhan said.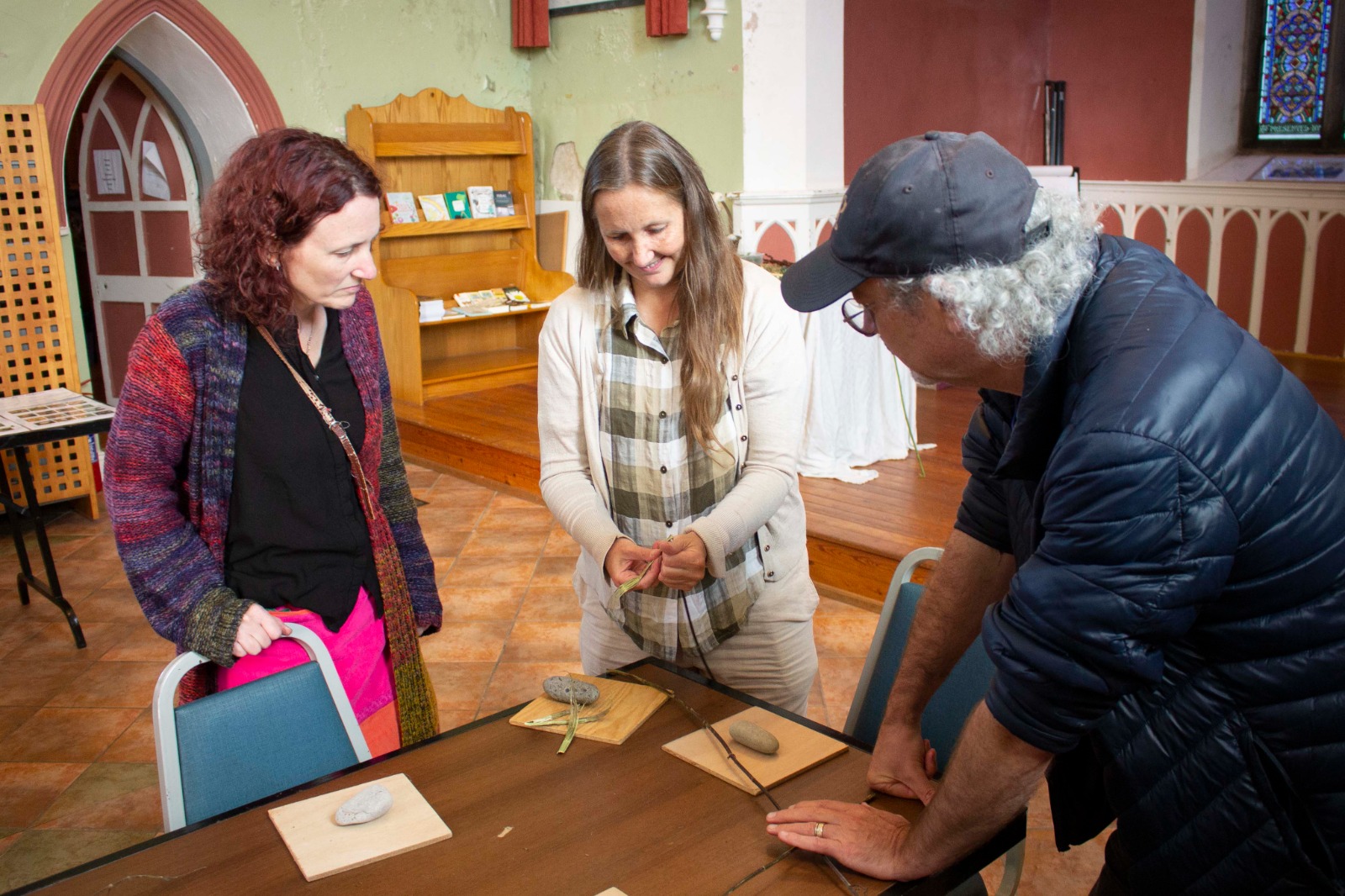 "It was amazing to witness pupils who might not always engage with academic work really shine during this project. The children are really proud of their finished piece. Lynn was an absolute inspiration. She listened to the pupils and took their ideas on board," said the deputy principal.
Meanwhile, as part of  Cruinniú na nÓg a youth theatre taster workshop was held in Clonaslee, drawing great enthusiasm from the young participants.
Clonaslee's Ukrainian residents, who arrived last March,  demonstrated the value and importance of the arts and culture when they presented an event to mark their Independence Day with music, dance and cuisine as a thank you gesture to the people of the village.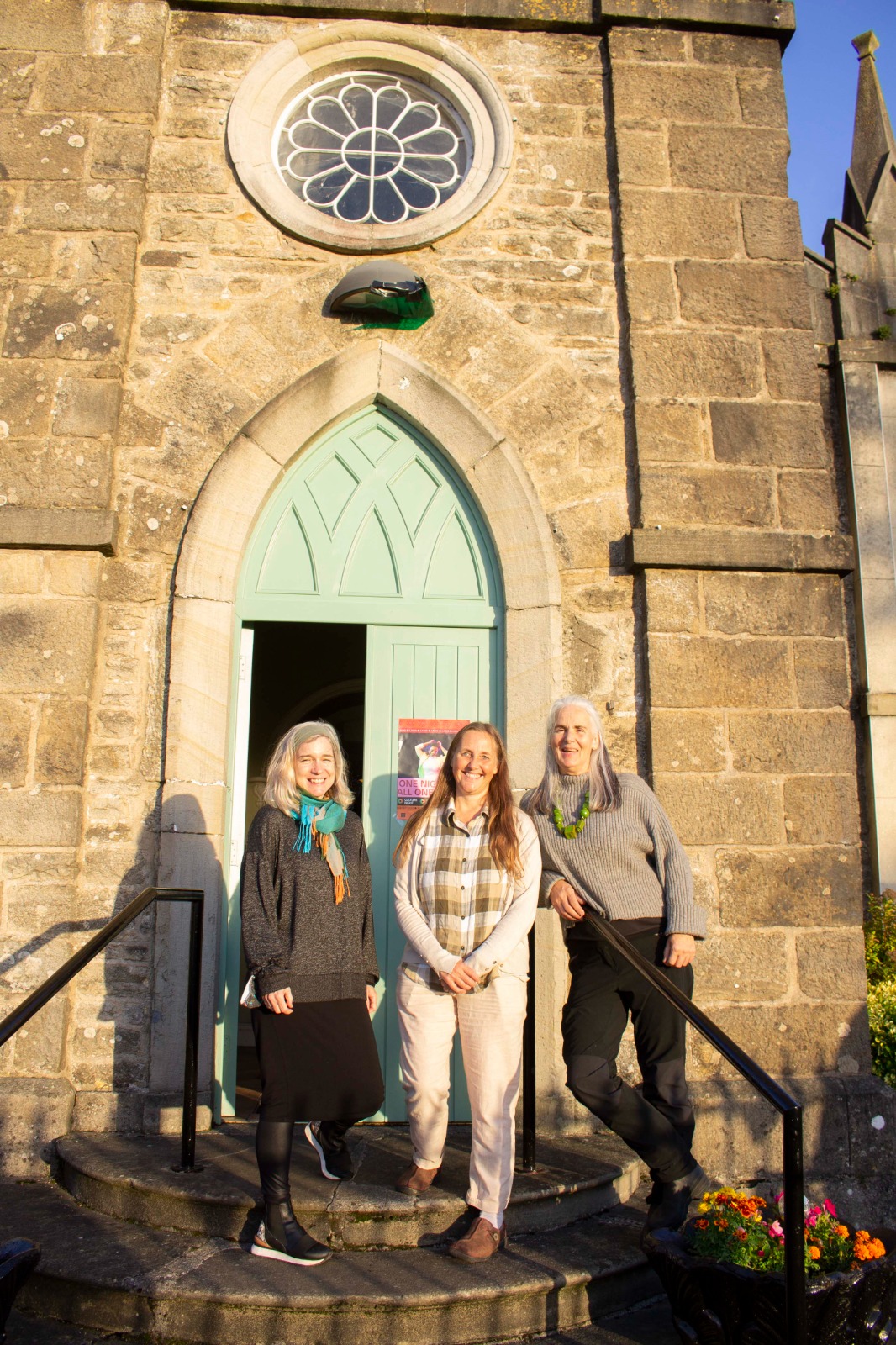 Culture Night last year in Clonaslee saw 'Where the Wild Things Grow' as the theme.
Mary Bulfin, foraging facilitator and maker of wild food, and Heather Rice, photographer and nature lover, shared their knowledge and interest in wild plants with a guided walk in Brittas Wood, to find and identify edible plants, plants with medicinal or other properties such as natural dye or fibre sources.
The event finished at Clonaslee Heritage Centre for a chat and local food and beverages from local foodies Hikers & Bikers aka, the Sweeney sisters.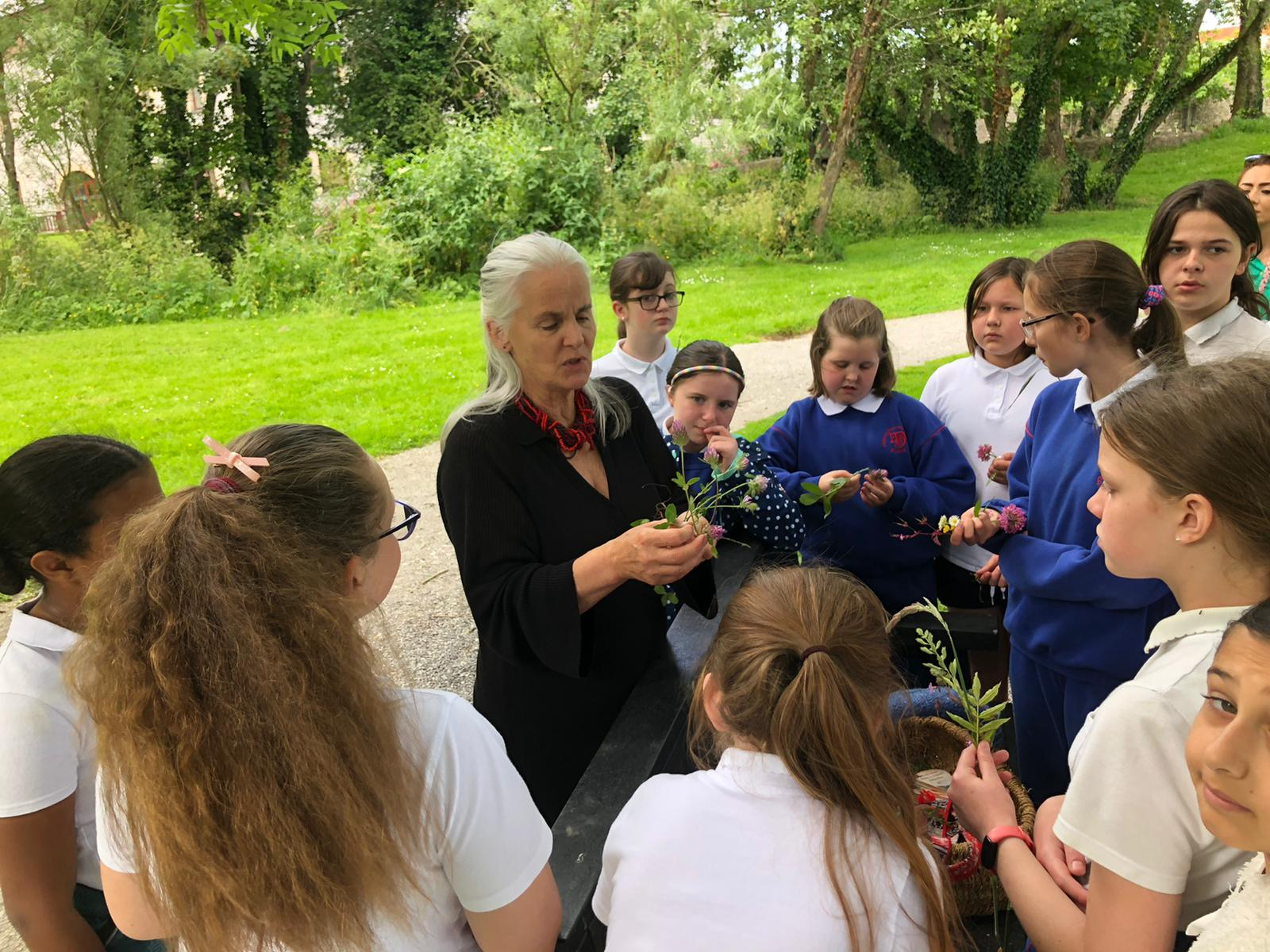 Freelance curator, Monica Flynn, said that coming from a farming background, she is acutely aware of the predicament in which farmers and rural communities, like Clonaslee, find themselves.
"On the one hand they are being highlighted as key actors in addressing the climate crisis yet on the other hand, they are often misunderstood by urban consumers of food produce and rural recreational experiences," she said.
"We are now at an opportune moment following the Covid 19 pandemic where we have had pause to reconsider our priorities – how do we want to live, make livelihoods, homes and communities?
"As a creative practitioner, I can see opportunities to tap into our rural past to re-examine our relationship with the natural world and open conversations around climate action and a collaborative transition," said Monica.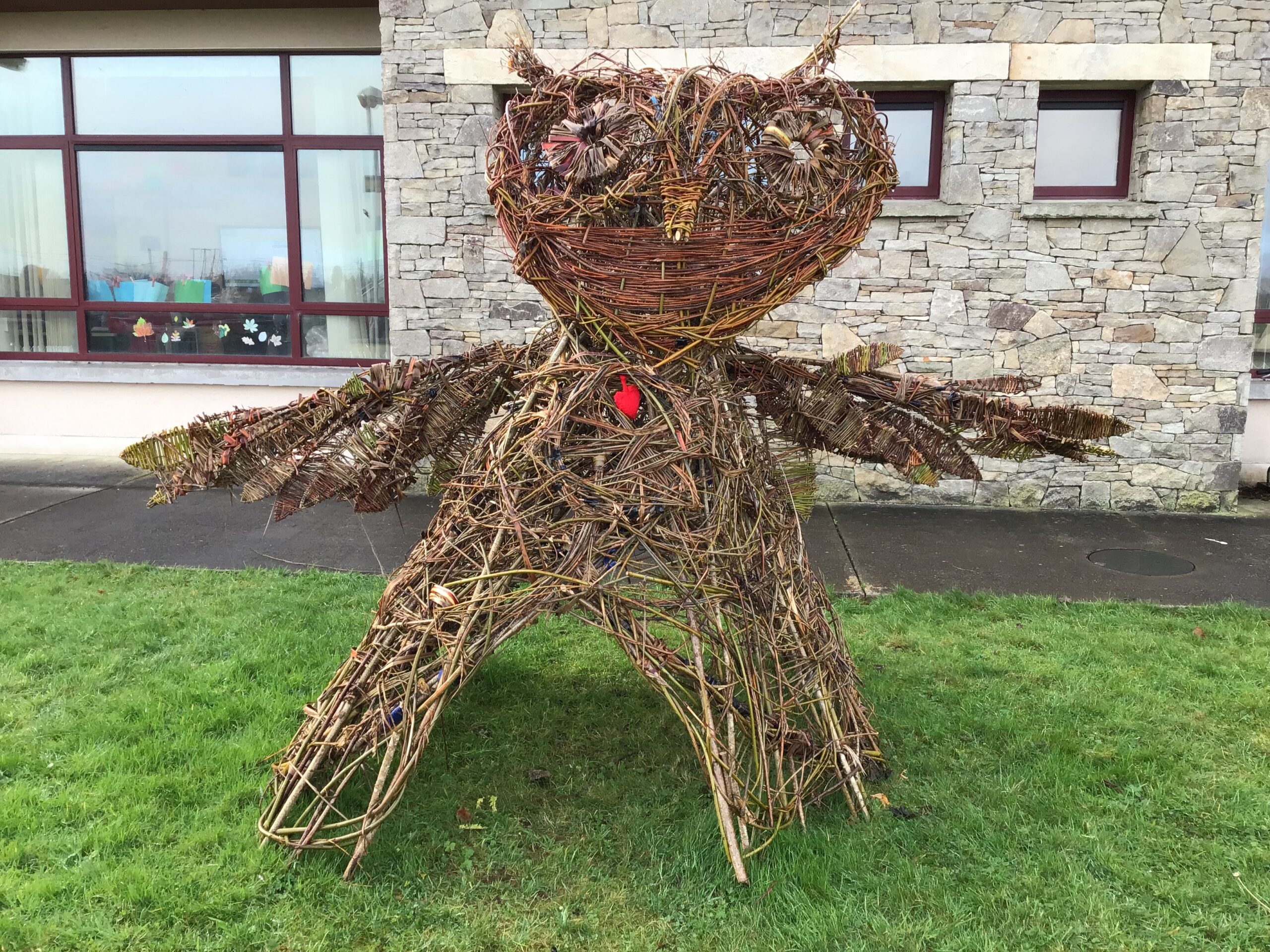 "This belief in the arts and creative expression as a space to examine our places, values and our planet were my inspiration for an event in Clonaslee for Culture Night 'Where the Wild Things Grow.'
"Thanks to support from Laois arts office and the Arts Council, #WheretheWildThingsGrow, facilitated by Mary Bulfin, 'Wild Food Mary' and artist Heather Rice, was a unique event linking creativity, local plant lore and exploration of the much loved environment of Brittas Woods.
"There was a great local response to the event with children, parents and grandparents attending the foraging walk in Brittas Woods, followed by a demonstration and discussion with Mary and Heather about the plants found, at Clonaslee Heritage Centre," she said.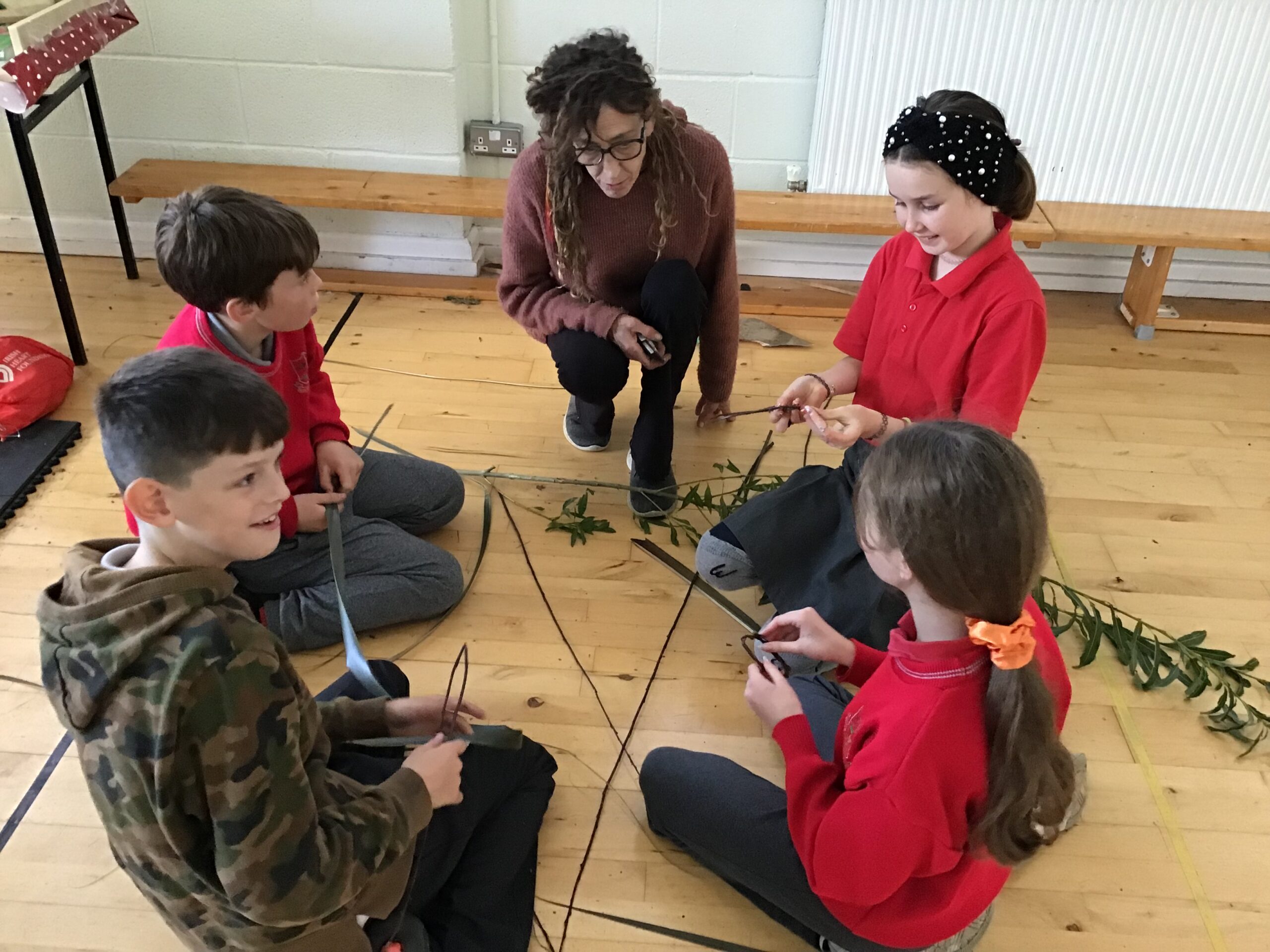 "Mary engaged us with her in-depth knowledge of the edible and medicinal properties of plants and artist Heather showed us how to harvest nettle fibre.
"Most of all we enjoyed the communal connection on a mild Autumn evening that brought a deeper sense of enjoyment in our local ecology while learning to appreciate its bounty.
"Mile buiochas to Mary, Heather and Zen and thanks also to local foodies Sinead, Ciara and the Sweeney clan Hikers&Bikers_ for their wonderful refreshments and to the wonderful Clonaslee Heritage Centre venue," said Monica.
"I hope that this event will be the beginning of further exploration of our local ecology, through the arts in Clonaslee, with potential for foraging trips and creative workshops and film or discussion nights in the wonderful Clonaslee Heritage Centre," she said.
Further developments in Clonaslee from the arts office will include an arts programme for Ukrainian residents in the community centre as well as a range of activities for the entire community.
A variety of grants have been advertised to facilitate arts programmes locally. For further information on the projects and how communities can host events and programmes, contact Laois Arts Officer,  Muireann Ni Chonaill mnichona@laoiscoco.ie.
SEE ALSO – In Picture: Investigation the winner as Colaiste Iosagain host first Sci-Fest competition