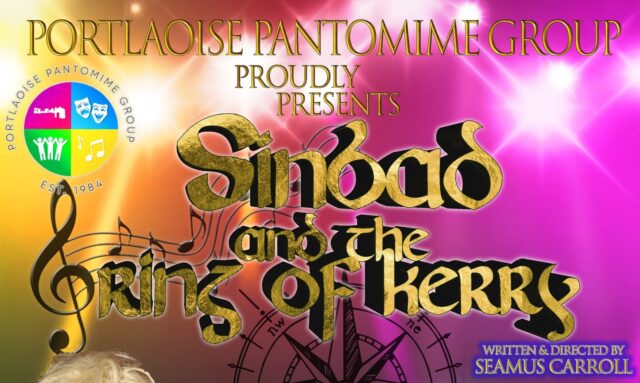 Oh, yes it is! Portlaoise pantomime group's eagerly awaited production this year is 'Sinbad and the Ring of Kerry.'
Promising to banish the January blues, it will take place nightly at 8pm in the Dunamaise Theatre from Saturday, January 21 to 28, with Saturday and Sunday matinees.
The group's first show 'Old King Cole' made it to the stage at St. Mary's CBS which was then located at Tower Hill, in January 1985.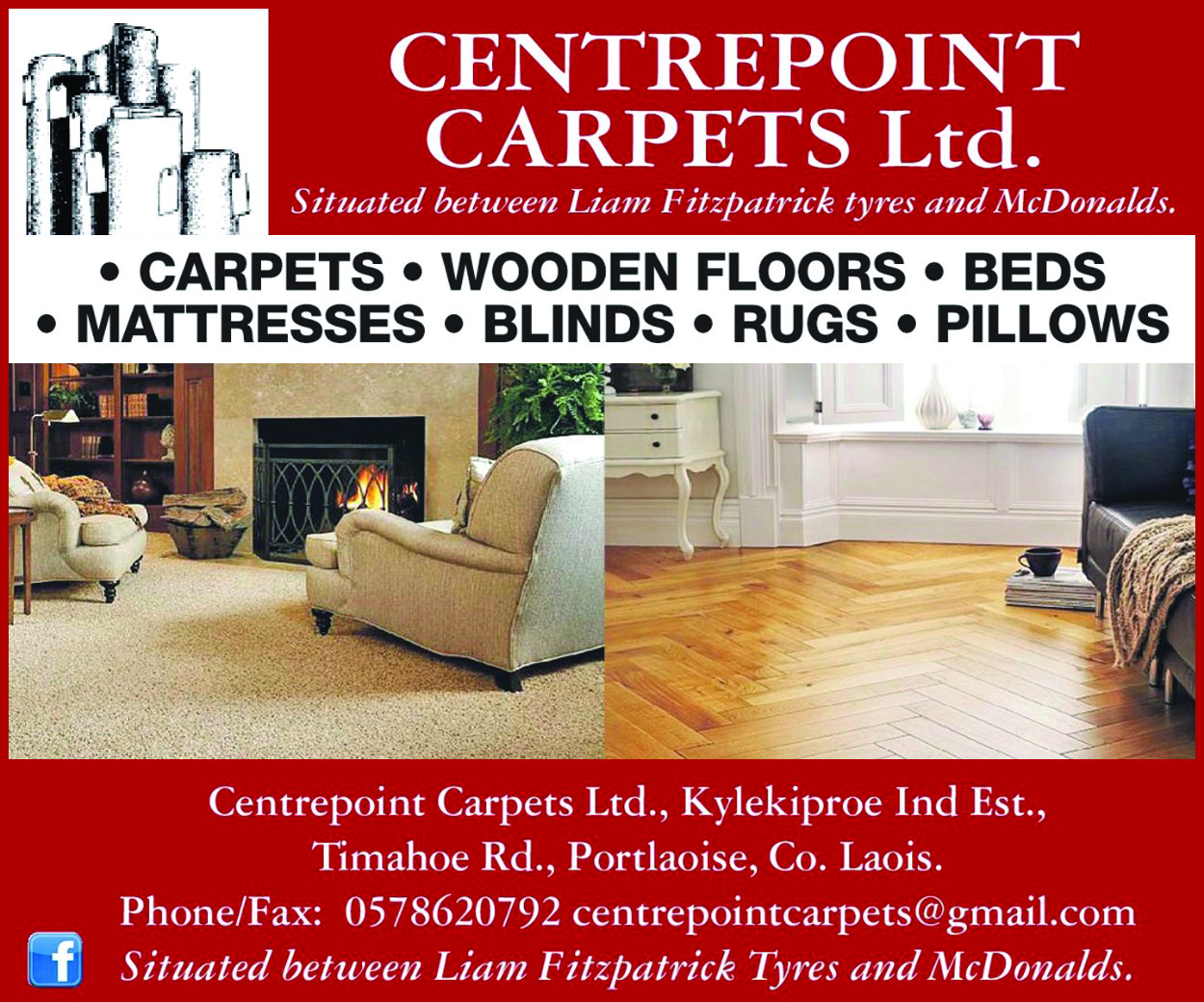 The founder members were JP Cahillane and Seán O'Reilly. JP, a Kerryman, wanted to organise a show with a bit of comedy, and Seán who was a longtime veteran of the Portlaoise stage, was keen to harness local talent.
"The first ever panto in Portlaoise was back in 1954 during the days of the Irish Worsted Mills and Seán was in that show. They wanted to continue the tradition of those shows and of Portlaoise and District Arts Society which was no longer in action," said Christy Bannon, PRO of Portlaoise pantomime group.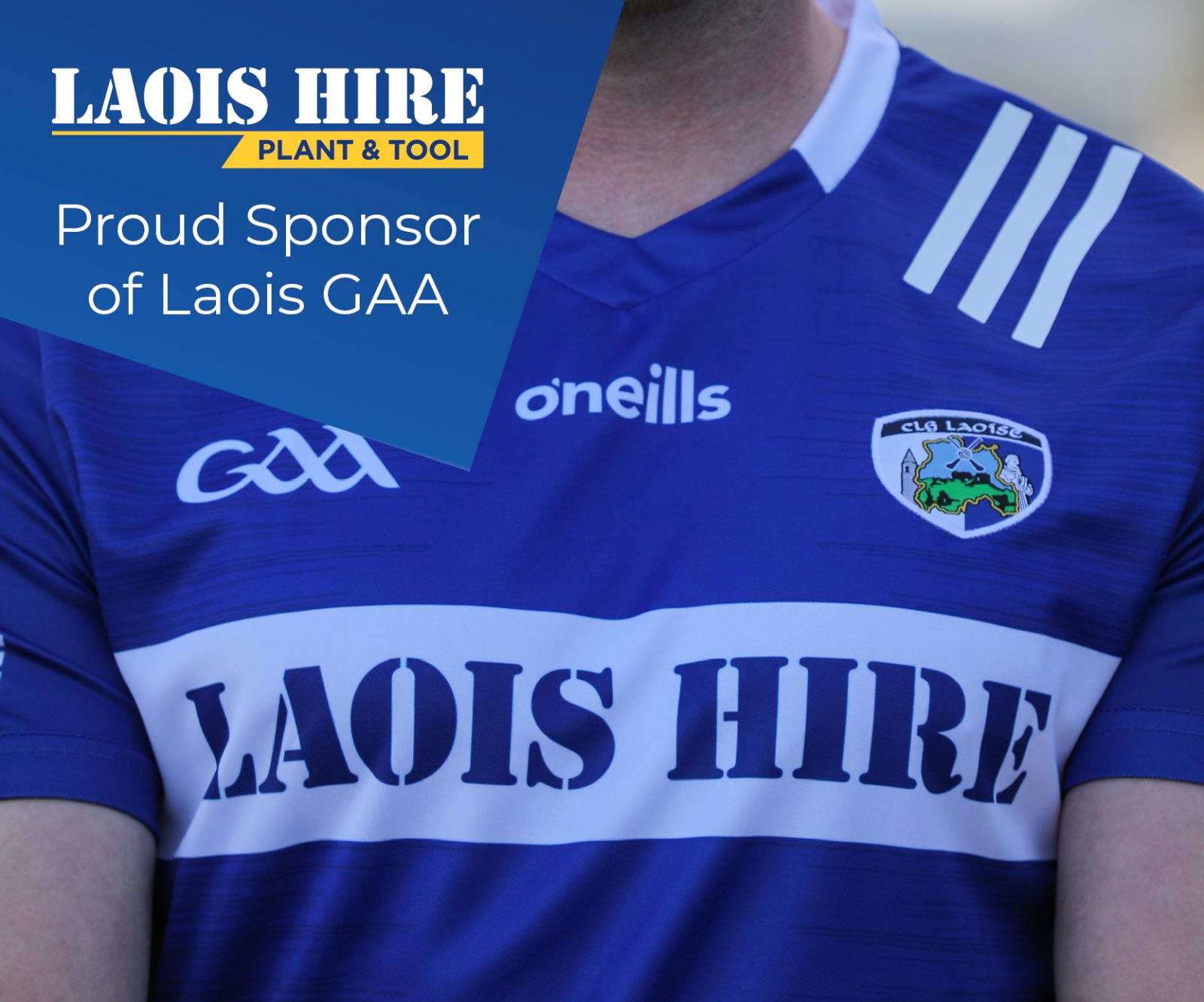 Other veteran members include: Barry Larkin, Joan White, PJ Mulhall, Ciara Dollard, Rory Chadwick, Gillian Haslam, John McEvoy, Deirdre Phelan, Derek McGinn, Bernie Tynan, Breed Davy and Niamh Muldowney.
"In the recent past some members have stood back a little from the show after well over 30 years of dedicated service but are only a phone call away from helping out.
"Noel Tuohy and Paddy Lalor are two such gentlemen, and of course we couldn't forget husband and wife, Timmy and Josie Keane who have been pivotal members of the group since day one.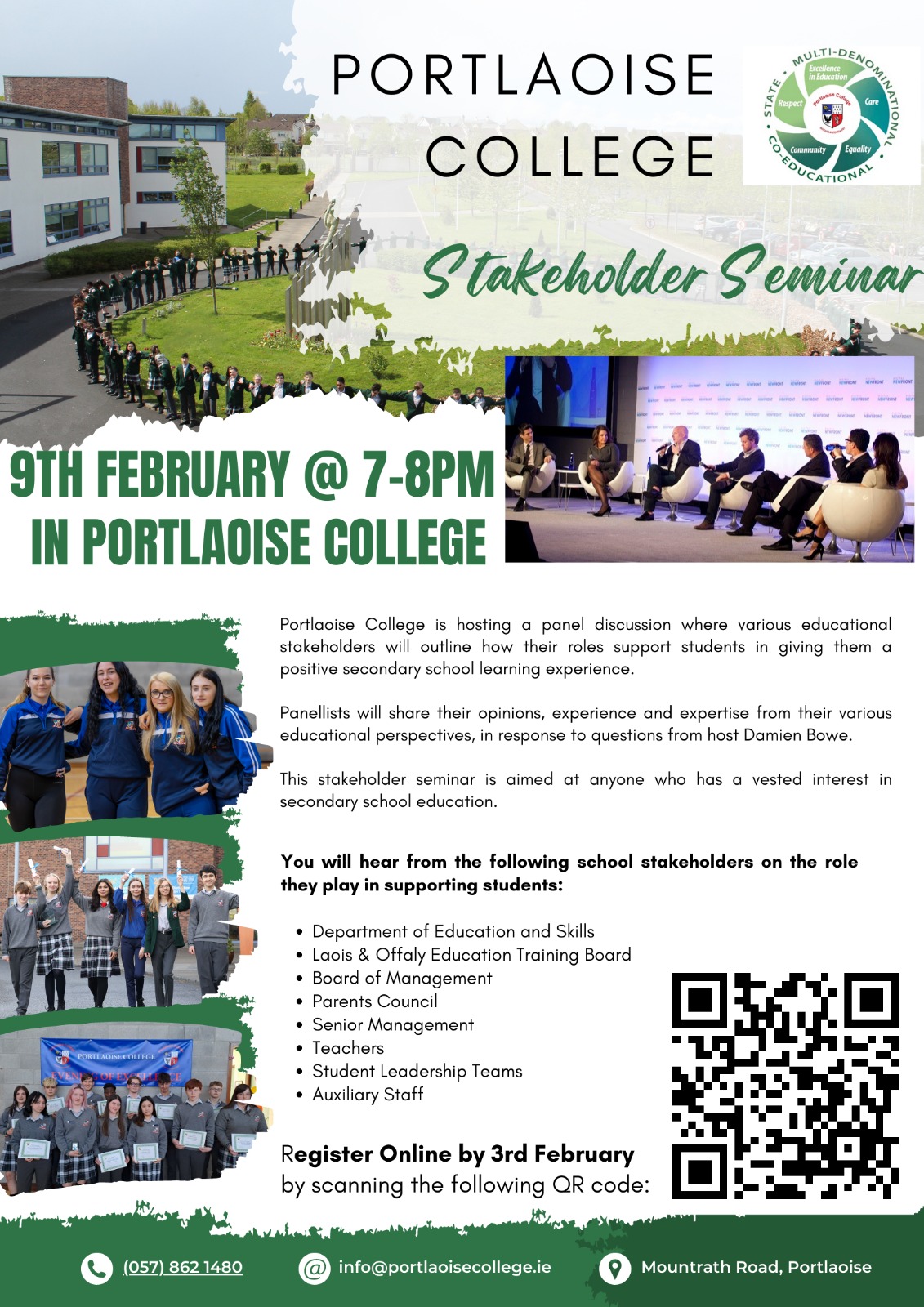 "Their dedication to almost every aspect of the show has kept it running smoothly for a long time," said Christy.
"Sadly in the recent past we lost the great Laura Kilkenny who had starred in many shows over the years with the group, and who long after she stopped appearing on the stage, stayed involved working on the costumes before handing over the reins to Josie," he said.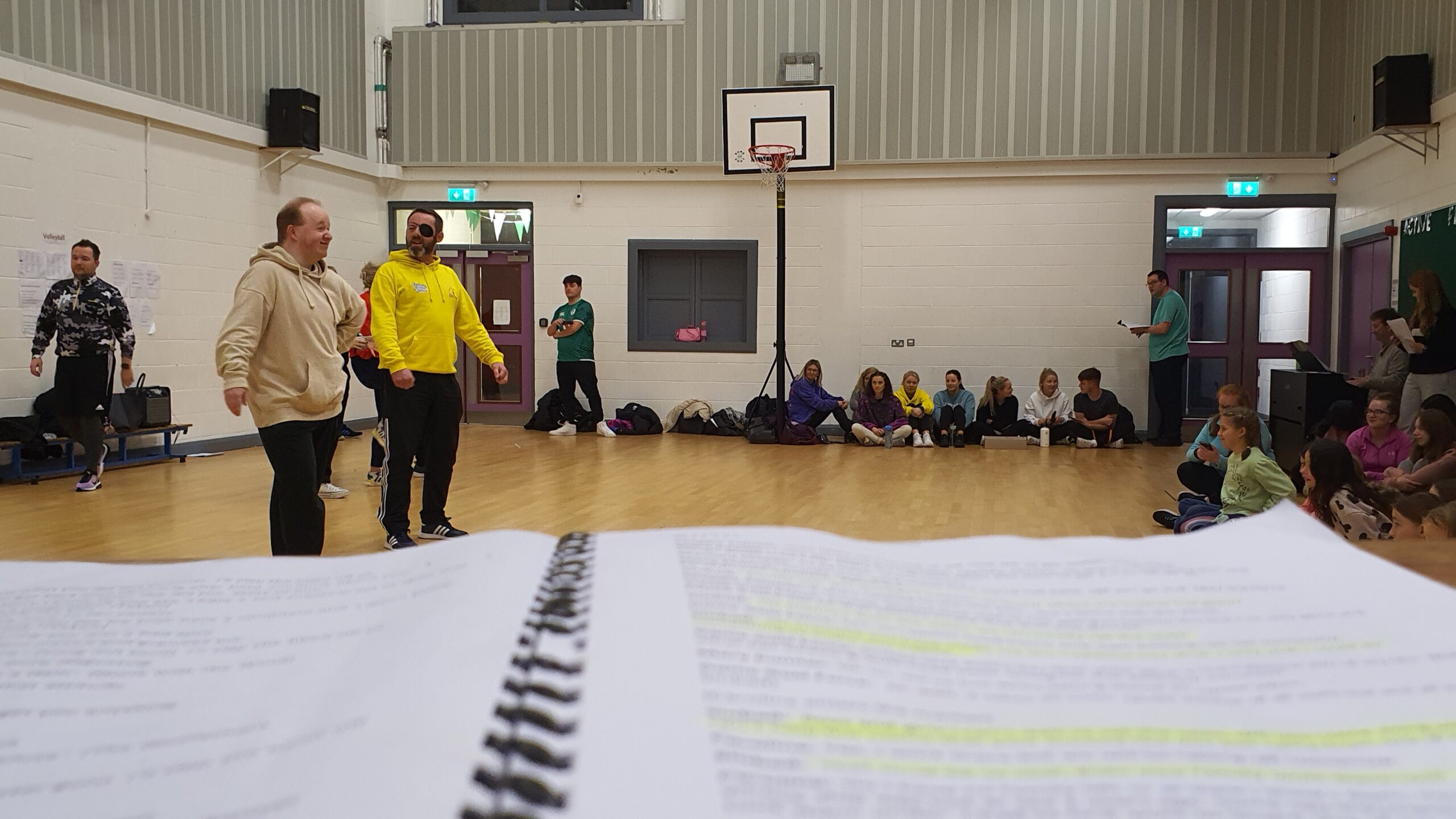 The panto is a big team effort. "On stage there's just over 60 people, and then we have front of house, backstage, set construction and design, scenic artist, lighting design, sound and light technicians and lots more," Christy outlined.
This year's panto is  written and directed by Seamus 'Slice' Carroll who also was at the helm for last year's highly successful show.
'Sinbad and the Ring of Kerry' sees all sorts of shenanigans on stage with Sinbad and his mother, Dame Gael Force, along with Black Beard the Pirate and Pina, Grandad, and Mammy Colada, and Orville his parrot.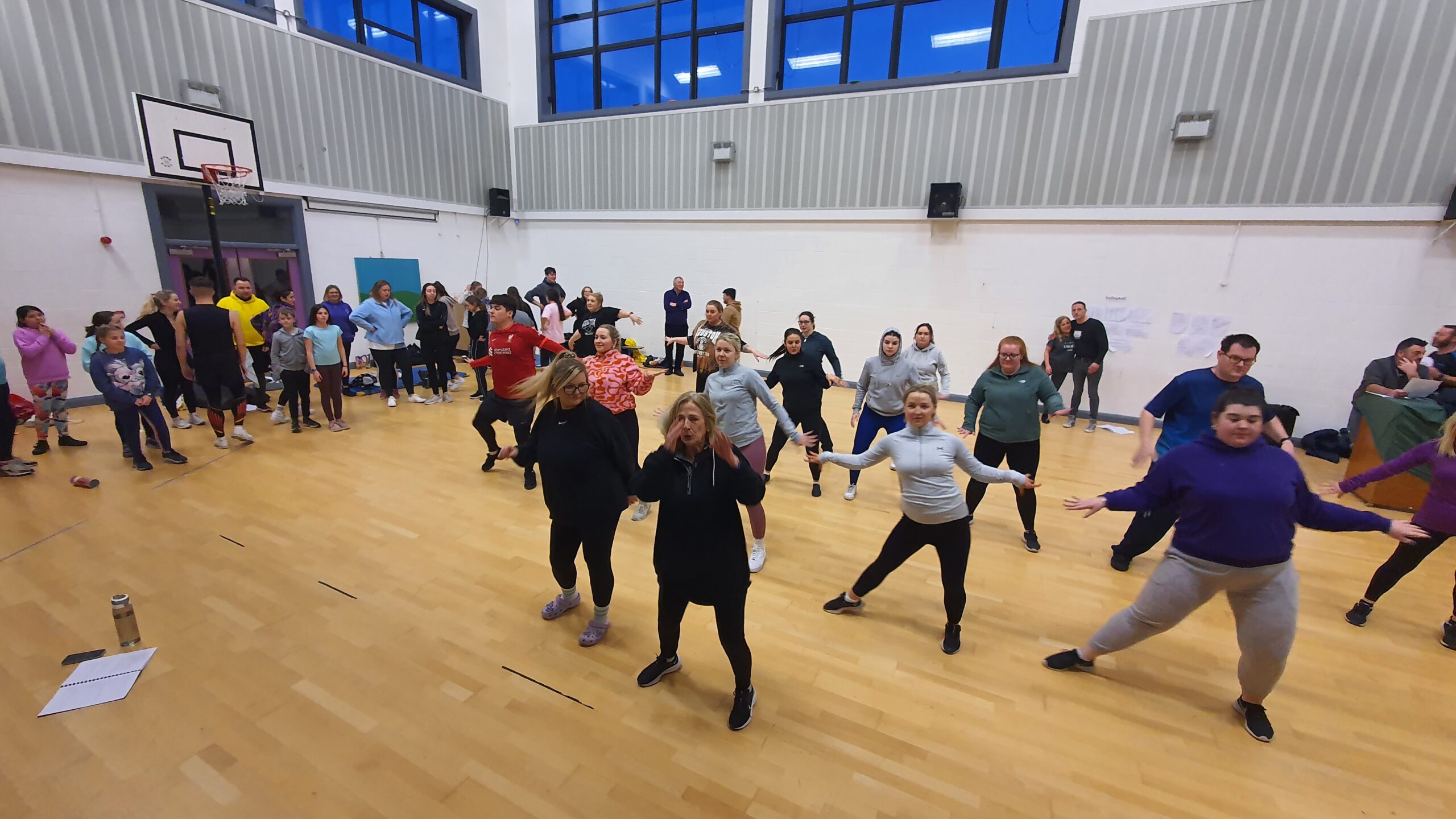 Then there's frolics with colourful characters Spike Tuna Breath, Mickey Finn, Two Toe O'Malley, Smiles One Pick, Captain Dick Hornswoggle, his daughter Caroline Hornswoggle, and finally Maggie and Mary, the Pointer Sisters.
"Ordinarily we try to break even and try have enough to start the show the following year.  In the past whenever there was a profit donations were made to local causes or charities, and on one occasion an extra show was put on with all proceeds given away," said Christy.
"Last year with Covid and all the hassles that befell many other productions, costs were kept to a bare minimum to limit losses in fear of further Covid restrictions.  Thankfully restrictions were lifted and the show was a great success," he said.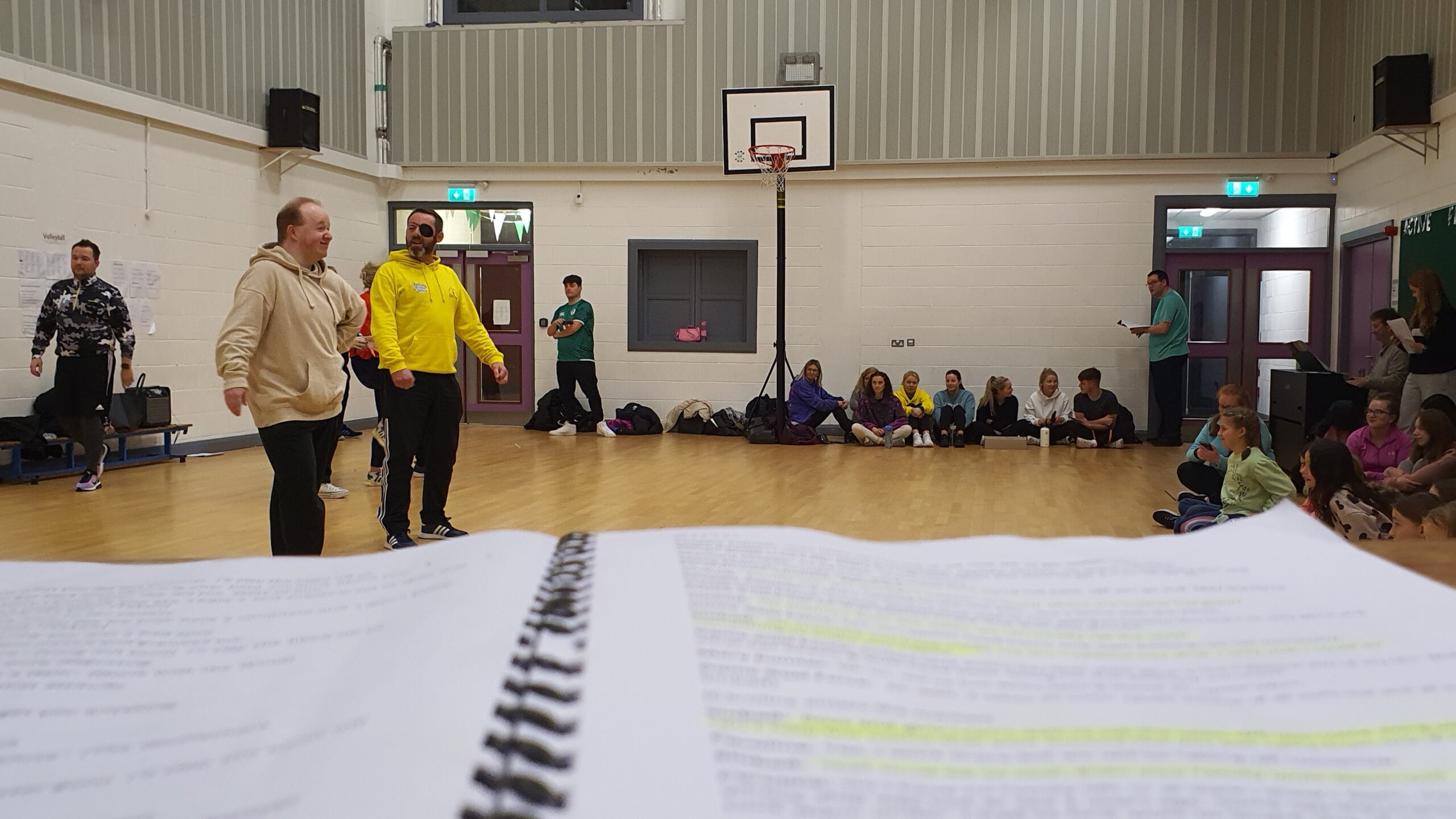 "We had welcomed some of the recently arrived Ukrainian refugees, who having fled their war ravaged home country, deserved some escape from the horrors of that war.
"We welcomed a large group over a couple of evenings and gave them free tickets to the show and gave them a mention from the stage.
"Then after the AGM we were able to return to our old ways and a donation of €1,000 was made to local charity SOSAD Laois which works to raise awareness and help prevent suicide" said Christy.
Brimful of fun and fantasy, 'Sinbad and the Ring of Kerry' is set to take Portlaoise by storm. Tickets at €11-€18 are available from Dunamaise Theatre.
SEE ALSO – In Pictures: Kind-hearted Laois locals come together to free a swan tangled in fishing wire