When Paula Neary (nee Fennelly) from Ballydavis near The Heath was in secondary school at the Presentation Convent in Portlaoise, neither honours maths nor physics were available so after third year, she moved to Ballyfin College which had started to welcome girls to what had traditionally been an all-boys boarding school.
"This was my first encounter with a negative bias regarding STEM (Science, Technology, Engineering and Maths) opportunities for girls," said Paula.
Now a high-flying managing director for global management consulting, technology services and outsourcing company, Accenture, she is battling for change in that area.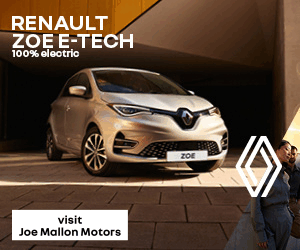 "Unfortunately, we still have a lack of diversity across industry in the STEM area and this links back to diversity in STEM college courses and diversity in STEM subject choices.
"It is definitely improving and there are some great initiatives out there like iWish, a community committed to showcasing the power of science, technology, engineering and maths to teenage girls, and STInt (STEM Teacher Internship) to name a few.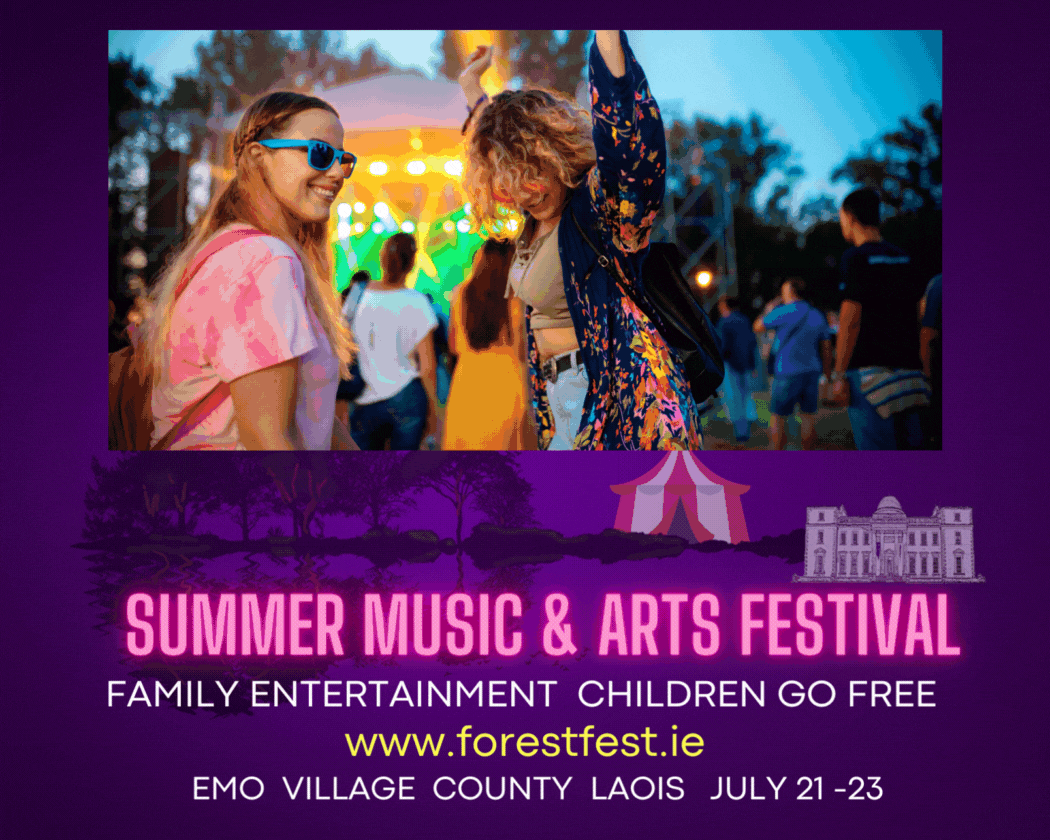 "It was great to see the diverse representation in the BT Young Scientist exhibition," said Paula.
"However, research we have completed over the last few years continues to show a gender gap in STEM and this can be traced back to stereotypes and perceptions in primary school but also a lack of information in relation to the broad applicability of STEM skills across industry and the career opportunities they can bring," she said.
"The recent Dublin City University (DCU), 30% Club and CWIT GAIN (Guidance and Industry event) which we hosted in Accenture is an initiative to try and bridge this gap between career guidance and industry to help bring that information regarding skills, capabilities, opportunities, pathways to careers in industry, to guidance counsellors to ensure everyone has equal access to the vast number of opportunities in today's workplace."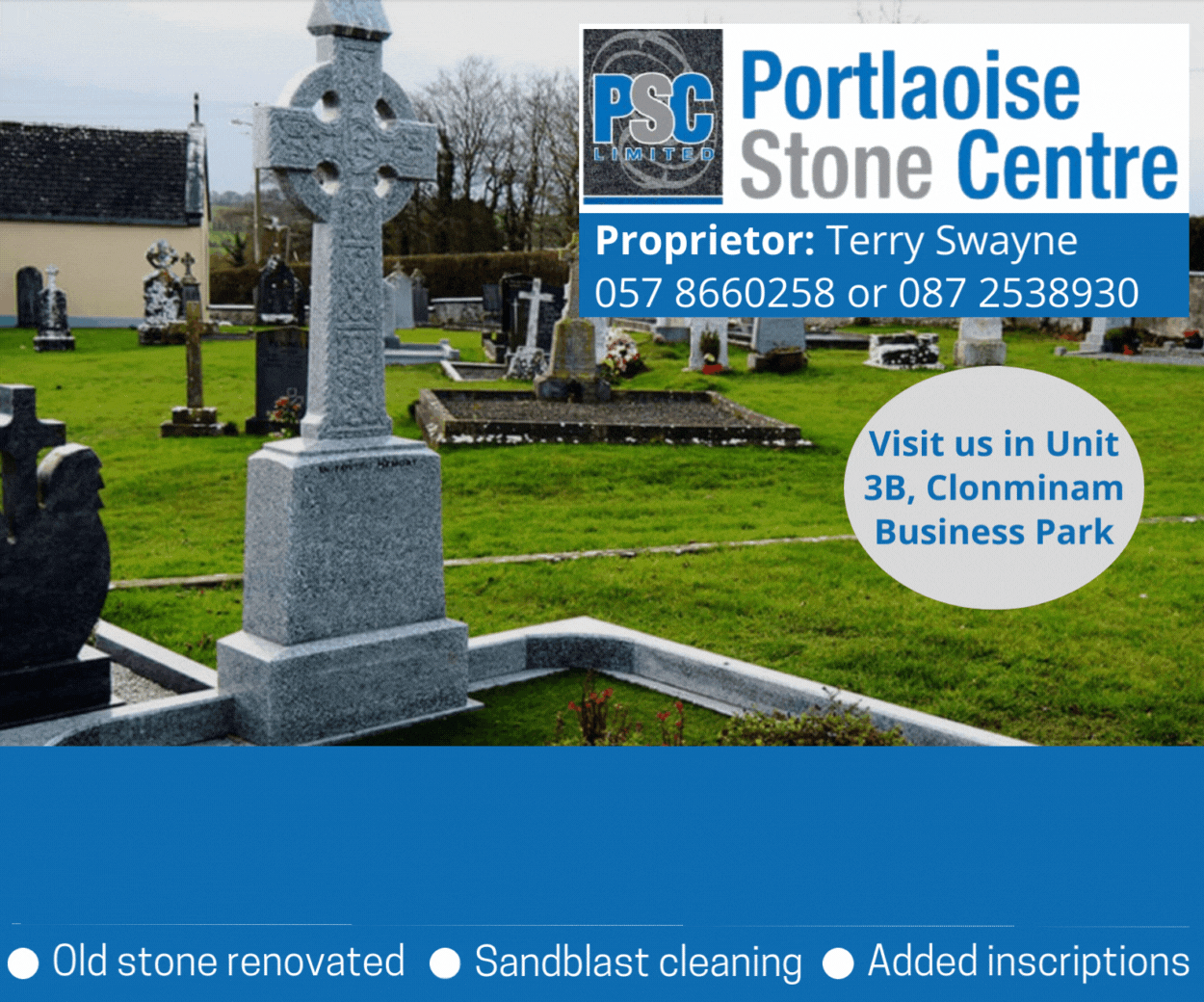 Paula's early education was at The Heath National School from 1978-1986. "I had some wonderful teachers who not only made sure we developed academically, but areas like sports, arts and music were all equally developed and encouraged.
"I had the opportunity to represent The Heath for Community Games for both art and athletics and have very fond memories of making it all the way to the national games in Mosney. Irish dancing was my favourite hobby, followed by the piano," Paula recalled.
When it came to career planning, she didn't have a definite path in mind.
"I thought about teaching for a while and also joining the family business but like most teenagers I hadn't a clear vocation," she said.
"My father, Liam Fennelly, started out his career in Telecom Eireann, but left to work for himself and set up a wholesale business for electricians and electrical contractors, Portlaoise Electrical Wholesale, along with my mother, Phyllis Fennelly.
"My mother started her career as a nurse and went onto midwifery and district nursing, but due to the marriage bar for working women, had to leave her permanent job in 1970 when she got married.
"They successfully ran the business in Portlaoise until their retirement in 2002, when they sold the business on to a larger national wholesale company, and they still live in Ballydavis," Paula said.
"My older sister Emer is a business manager for a legal firm in Wicklow, my brother Robert is a regional planning officer with the Southern Regional Assembly, based out of Kerry, and my youngest sister Anita lives in Portlaoise and is a teacher in The Heath NS.
"I remember reading a careers book in sixth year with my mother that suggested that if you were one of the people in your house who changed plugs and fixed Christmas tree lights, then engineering could be for you and that was me.
"She helped me explore that option and we landed on electronic engineering in DCU. Its smaller class sizes and work placement in third year were two of the main attractions," she recalled.
"As I approached the final year of my degree, I concluded that I didn't want a career in pure engineering.
"I was also very interested in the business world. The career guidance team in DCU helped open my eyes to the huge number of opportunities that an engineering degree can give you in the business world, so they helped me apply for a number of graduate programmes, including Accenture which was Andresen Consulting at the time," Paula said.
"After three years in Accenture, and travelling a lot in the UK, I decided to leave and come home to join the family business but ultimately concluded that wasn't for me and returned to Accenture.
"I have developed my career within Accenture since then, working with our clients across industries and public service, supporting them on large scale, complex business and technology transformation programmes."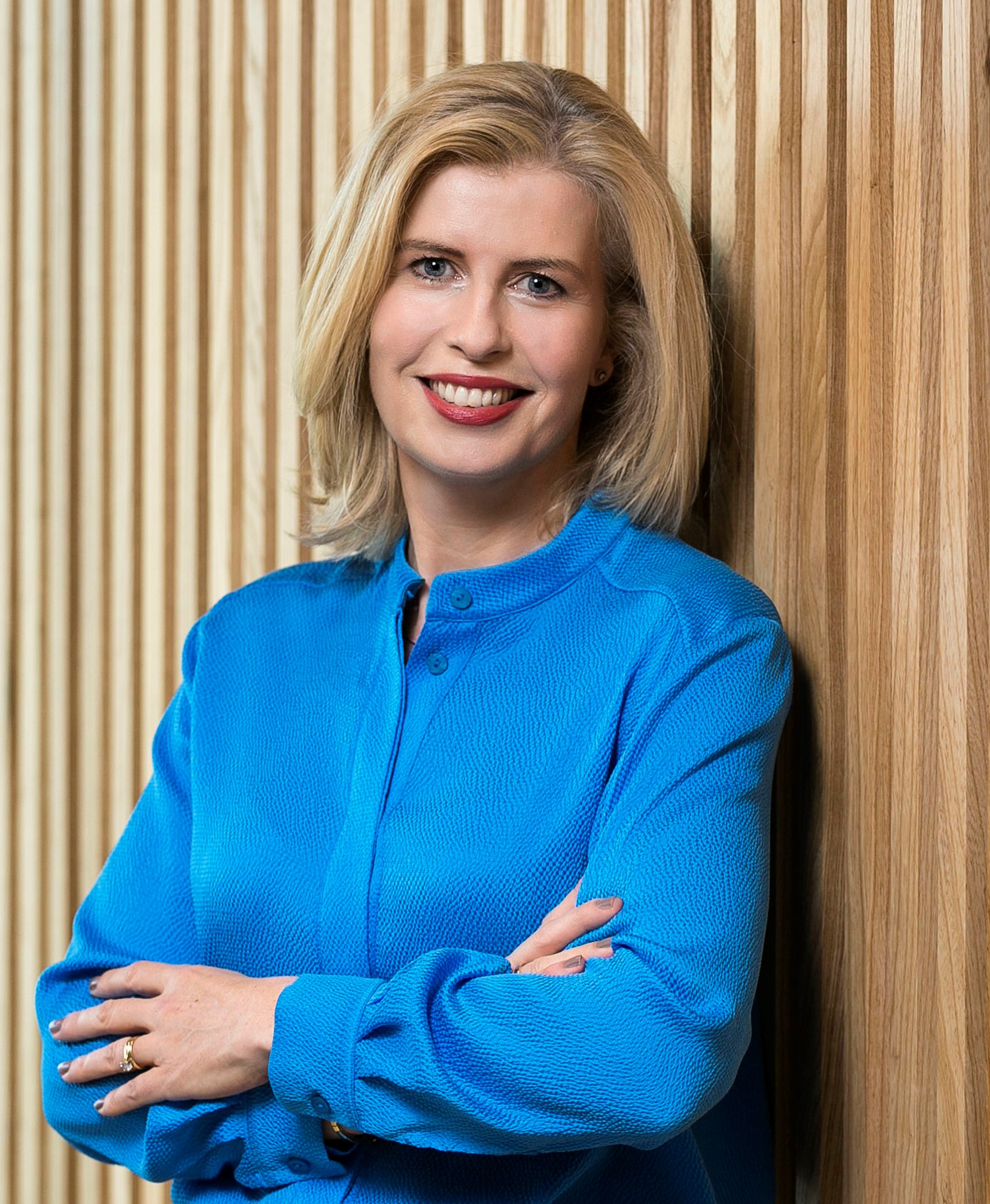 Paula who was born in February 1973, is looking forward to a big birthday coming up this year. She is married to Ray, who works for National Broadband Ireland. "We have two fabulous daughters, Rachel and Laura, who will soon turn 13 and 11 respectively, and we live in Drumcondra, Dublin."
As a senior managing director in Accenture, she looks after the work the organisation does for the software and platforms industry across UK and Ireland, which covers a lot of the multinational and homegrown technology companies based in Ireland and the UK.
"I am based in Dublin and sometimes travel to meet our clients, teams or for training. However, since the pandemic this has decreased significantly as we evolve how we work and seek to reduce our carbon footprint," Paula told LaoisToday.
"I wouldn't say I have a typical day. I work closely with our teams to support our clients' businesses. This could be supporting their scaled operations, technology implementations or organisation and business transformation programmes.
"We are a services business so most of my time is spent with people, our teams and our clients.
"The best thing about my job is the people. I work with a fantastic group of diverse and talented teams at Accenture and have the privilege of working with a lot of the top organisations in Ireland.
"They say 'People don't leave companies, they leave people.' Equally I believe that people stay in companies for people, and I am definitely in that camp."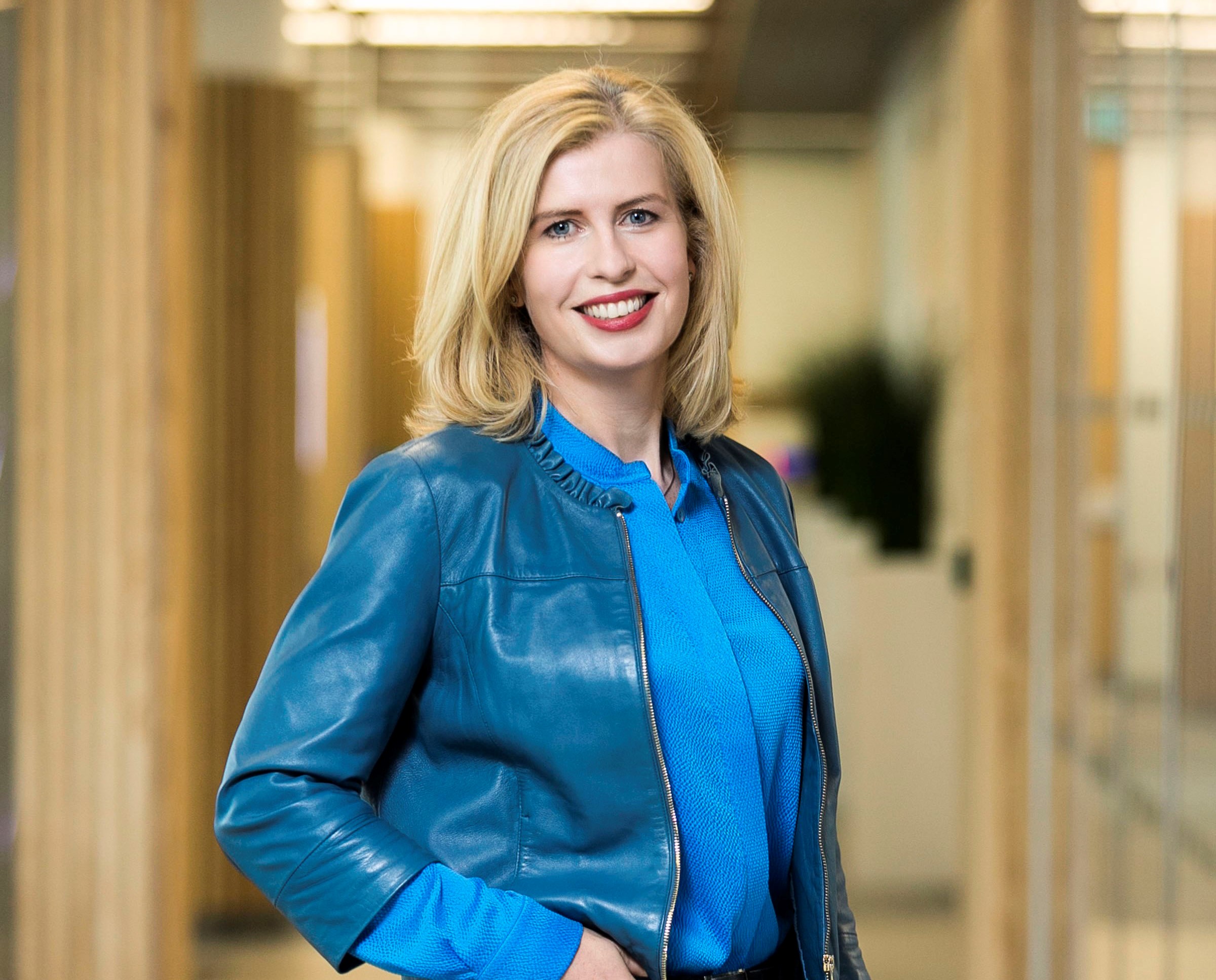 The digital divide has been a concern for many in recent years and Paula is keen to address the issue. "Earlier this year, our latest Accenture Digital Index examined the state of the digital divide in Ireland, the gap between the digitally engaged and disengaged," she said.
"It revealed that long-standing issues around 'the haves and have nots' in an emerging digital society have become more nuanced as we emerge from the pandemic.
"All signs point to one direction of travel, towards a more digitally engaged society, but the report found that barriers to digital engagement are coming down, skills gaps that persist could mean that Ireland's older and poorer populations risk being left behind unless action is taken to address the nation's digital divide.
"This needs to change for the good of all and to bring equality of opportunity," Paula said.
"These gaps are not going to close on their own so it's incumbent on all of us, in business and across the wider ecosystem, to be aware of people's wellbeing when it comes to digital engagement while helping them 'skill up' and ensure no-one is left behind.
"We regularly conduct research to track trends and progress and are working alongside organisations who share our ambition to reduce the digital divide.'"
The Laois native is well positioned to reflect on the changes in the world of work and the way in which people are living their lives.
"The hybrid work model is very much becoming a key part of our future of work. You cannot replace the impact of human connection and we shouldn't try.
"It's really important to build in-person connections which we must not lose. However, we have also seen how effective we can work remotely and how more personal flexibility can help you get a better balance for your life and work," she said.
"I think all companies are now trying to work through how we get the balance right between in office and remote. There isn't a one-size-fits-all solution, but I think we have learned a lot of valuable insights into what the future of work could look like and we need to take the best of that going forward."
She is a regular visitor to Laois. "As I can get home to my parents' house in just over an hour, it's very convenient to drop down to catch family and friends.
"When I am not working or on parent duty, I tend to go for outdoor activities whether it's hikes, jogging, camping or just getting out in the fresh air for a nice long walk with our family dog Levi," she said.
"From a future plans perspective, my priority is to look after my family, my health and do a good job and I also want to ensure I do everything I can to make the workplace an equal and inclusive place for everyone."
SEE ALSO – Yvonne McKeon Interview: Taking on the family business at 21, heading up Laois Chamber and the challenges facing businesses in the county