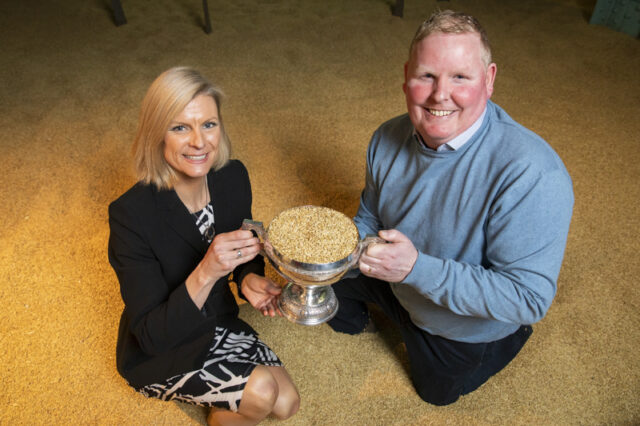 Laois farmer Paul Delaney from outside Portlaoise has claimed the 2022 Irish Malting Barley Excellence award at a ceremony in the Guinness Storehouse in Dublin this week.
Delaney was presented with the prestigious Guinness Perpetual Cup for Malting Barley Excellence by Minister of State for Land Use and Biodiversity.
Delaney, who is from The Heath, took the top prize – the Guinness Perpetual Cup for Malting Barley Excellence – at today's ceremony, which brought together the best of the over 900 growers from the main barley supply regions of Ireland and the best seed producers.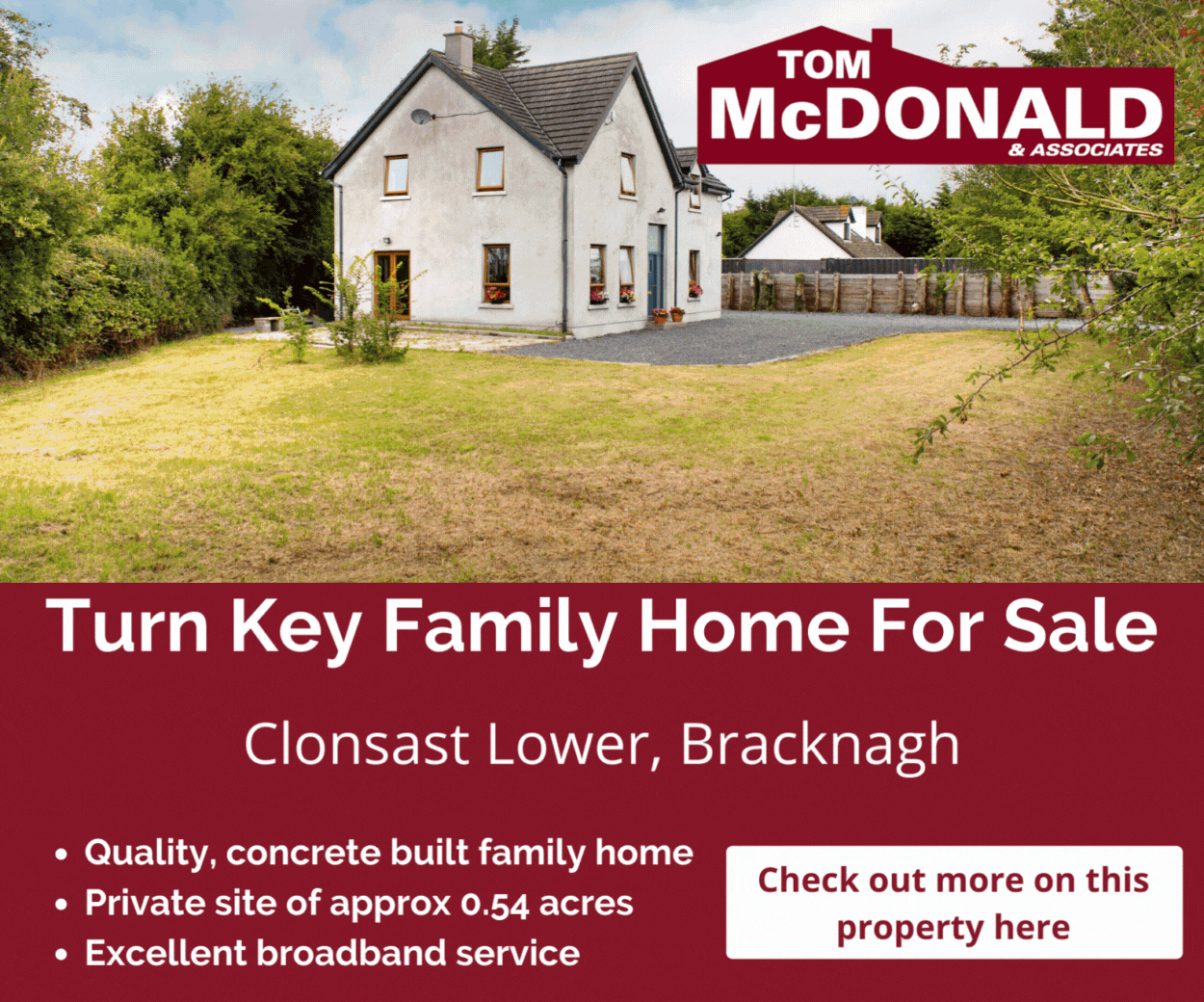 A second Laois farmer – James McEvoy from Mountrath – was among those shortlisted for the award.
The annual awards acknowledge excellence in malting barley production as well as promoting sustainability in the supply chain.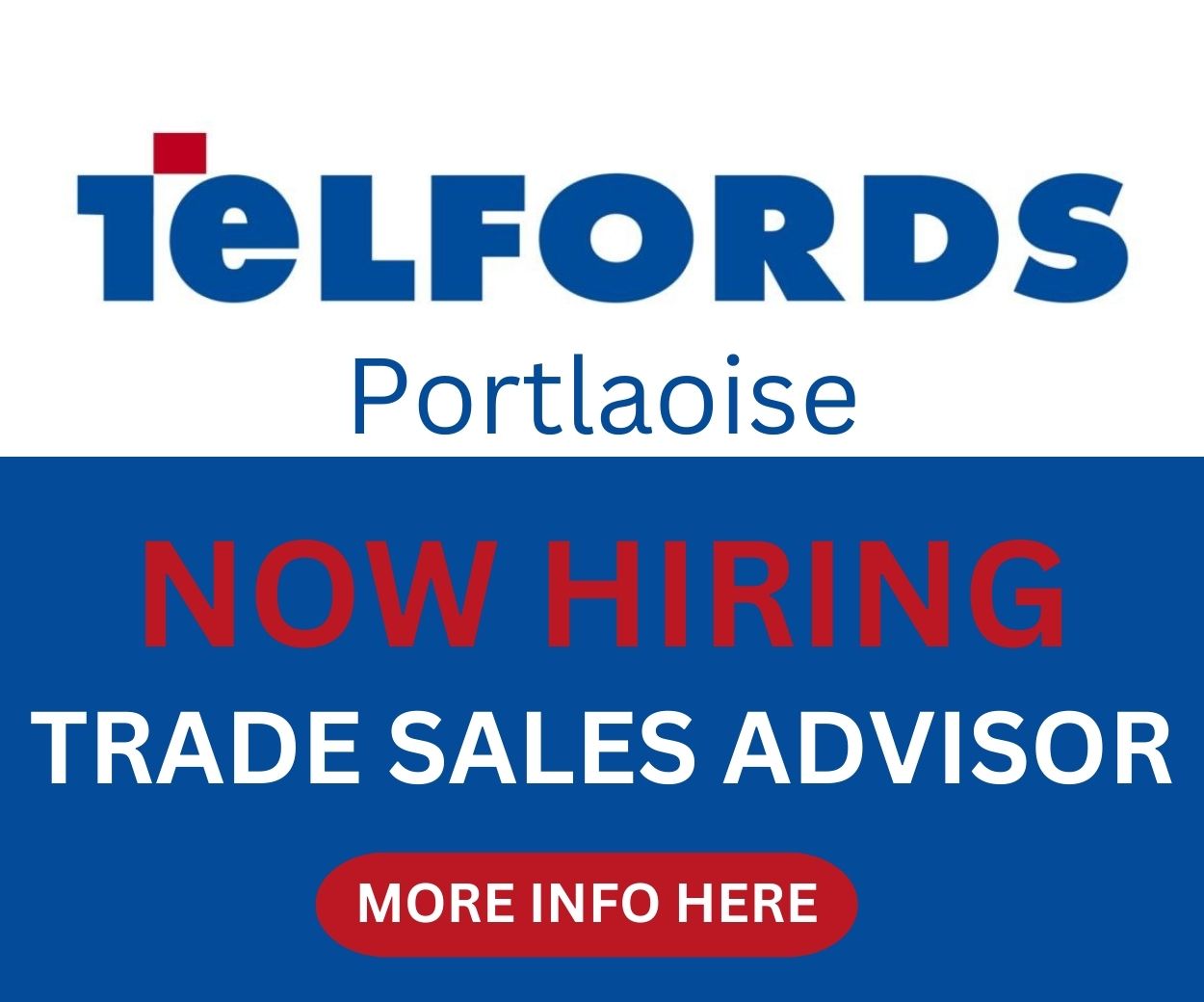 Paul Delaney received the Guinness Perpetual Cup for Malting Barley Excellence, which has been awarded to barley growers in Ireland since 1954.
"It is a huge honour to win the Guinness Perpetual Cup. For those of us who grow and malt barley, this is the highest accolade that we can receive and it means so much to us to see our work and craft recognized in this manner.
Minister Pippa Hackett commented: "I would like to congratulate Paul Delaney for winning the Guinness Perpetual Cup and all the other regional nominees for the 2022 Irish Malting Barley Excellence Awards.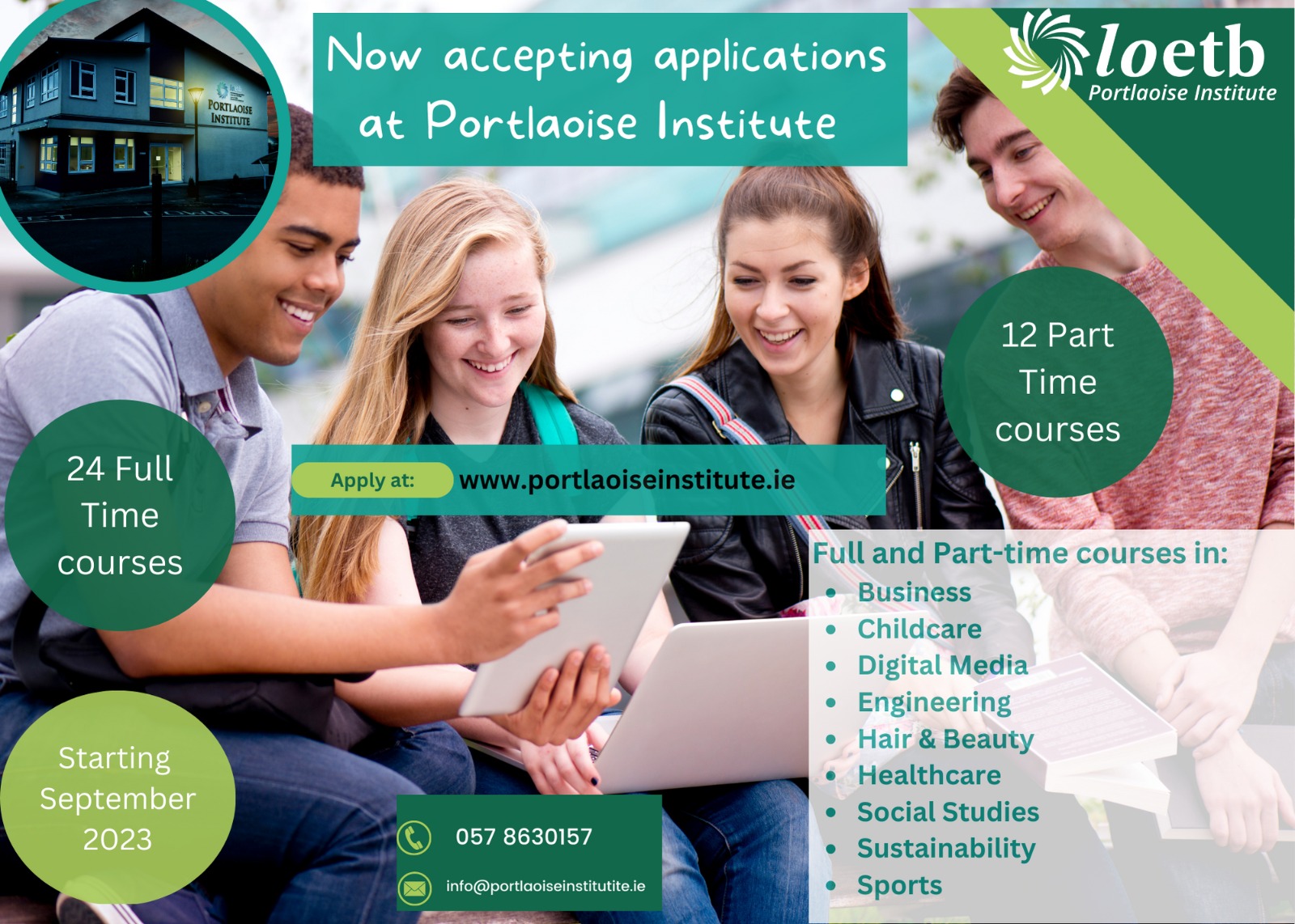 "The growing of high-quality malting barley requires a particular skill and takes time, effort and dedication from growers. It is appropriate that their expertise and efforts are recognised through these awards. My congratulations also to James McEvoy for making the shortlist – an achievement in its own right."
"After the recent challenging years, this provides us with a fantastic boost and encouragement to continue our work and keep supplying the high-quality product that we are able to produce."
The other regional growers who were shortlisted for the overall award were:
Brian Crowley, Cloyne, Co. Cork
Charlie & Cathal Kavanagh, Enniscorthy, Co. Wexford
Dermot O Byrne, Rathoe, Co. Carlow
Edward Delahunty, Kilmanagh, Co. Kilkenny
Garvan Kelly, Barntown, Co. Wexford
Isaac Wheelock, Enniscorthy, Co. Wexford
James McEvoy, Mountrath, Co. Laois
John Lombard, Mallow, Co. Cork
Larry Murphy, Old Ross, Co. Wexford
Michael Kinsella, Marshalstown, Co. Wexford
Patrick Kinsella Farms Ltd., Caim, Co. Wexford
Diageo uses more than 130,000 tonnes of barley each year at St. James's Gate and 300 tonnes every day to brew Guinness.
Minister Hackett added "It is fantastic that Diageo and Boortmalt are recognizing local growers. I also wish to commend all entrants for their careful management of our soils and the wider natural environment."
Aidan Crowe, Operations Director at Diageo's St. James's Gate Brewery said: "With Boortmalt we are once again proud to recognize our local malted barley producers and suppliers whose ingredients are so crucial to the great taste of our drinks that are enjoyed across the world.
"Guinness relies on the consistent, dependable and high-quality supply of malting barley that we are lucky to have here in Ireland.  It is a pleasure and privilege that we are able to honour the growers who help us maintain the high standards set by Arthur Guinness in 1759."
SEE ALSO – Sadness at death of well-known Heath man after battle with illness