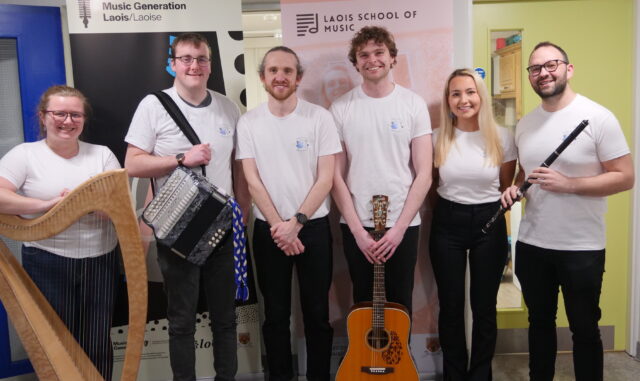 The brainchild of Dale McKay and Siobhan Buckley who are both involved with Music Generation Laois, Portlaoise Tradfest, billed as Portlaoise' first fully fledged Tradfest featuring a session trail, concerts, festival club and music workshops, will take place on April 28 and 29.
Its aim is to showcase the talent and the hunger that exists for traditional music in the county.
In late 2022, bodhran player Dale McKay from Portlaoise, approached harpist, Siobhan Buckley, with the idea of creating a Irish traditional music festival.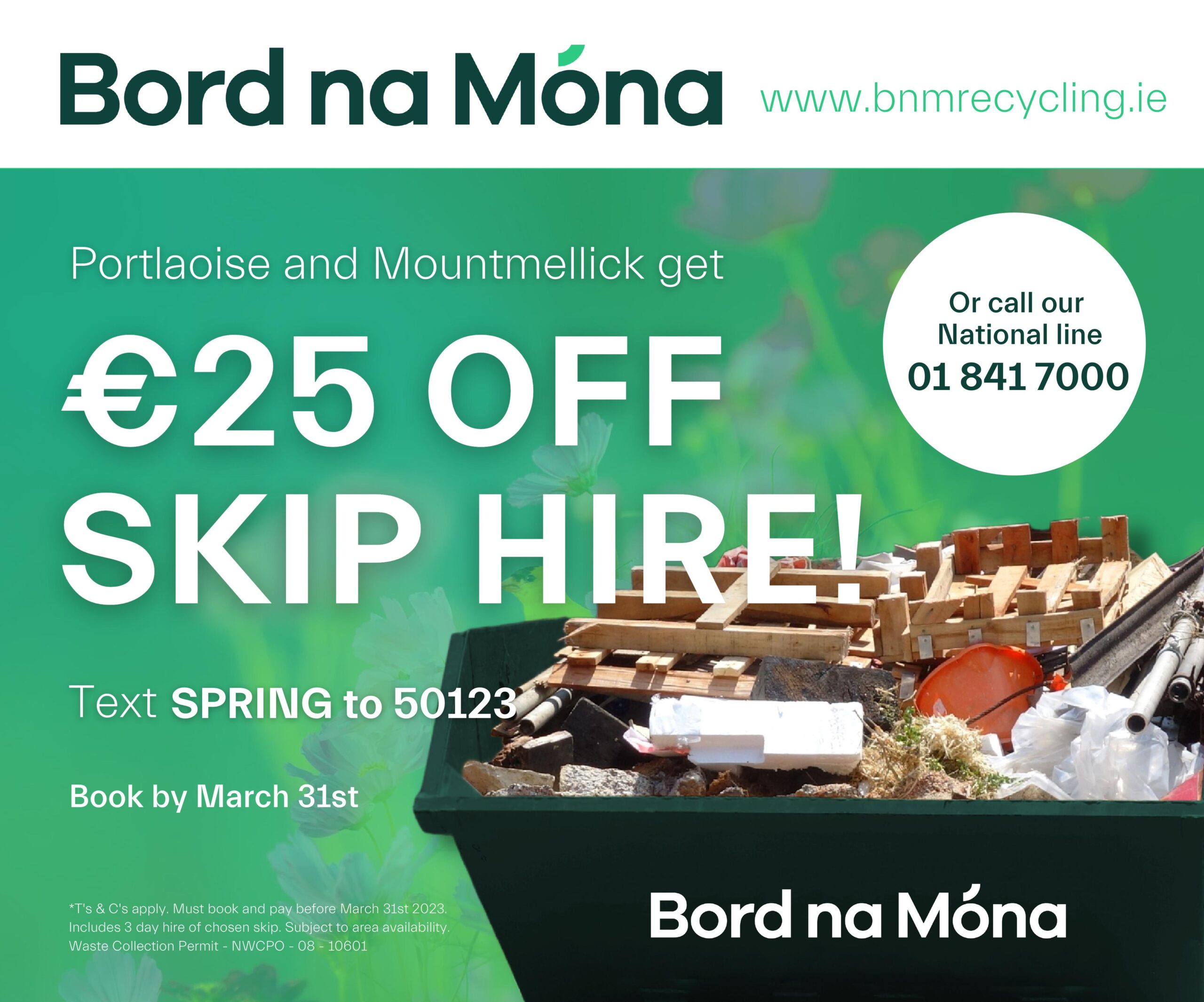 Siobhan, a native of North Cork, was enthusiastic about the idea and a few months later, Portlaoise Tradfest committee was formed by a group of individuals dedicated to creating a festival full of fun, music and community.
"All our members are well respected musicians, teachers and experts in their areas. We are looking forward to melding all our unique skills together  to see what we can create and achieve with Portlaoise Tradfest," said Dale who chairs the committee.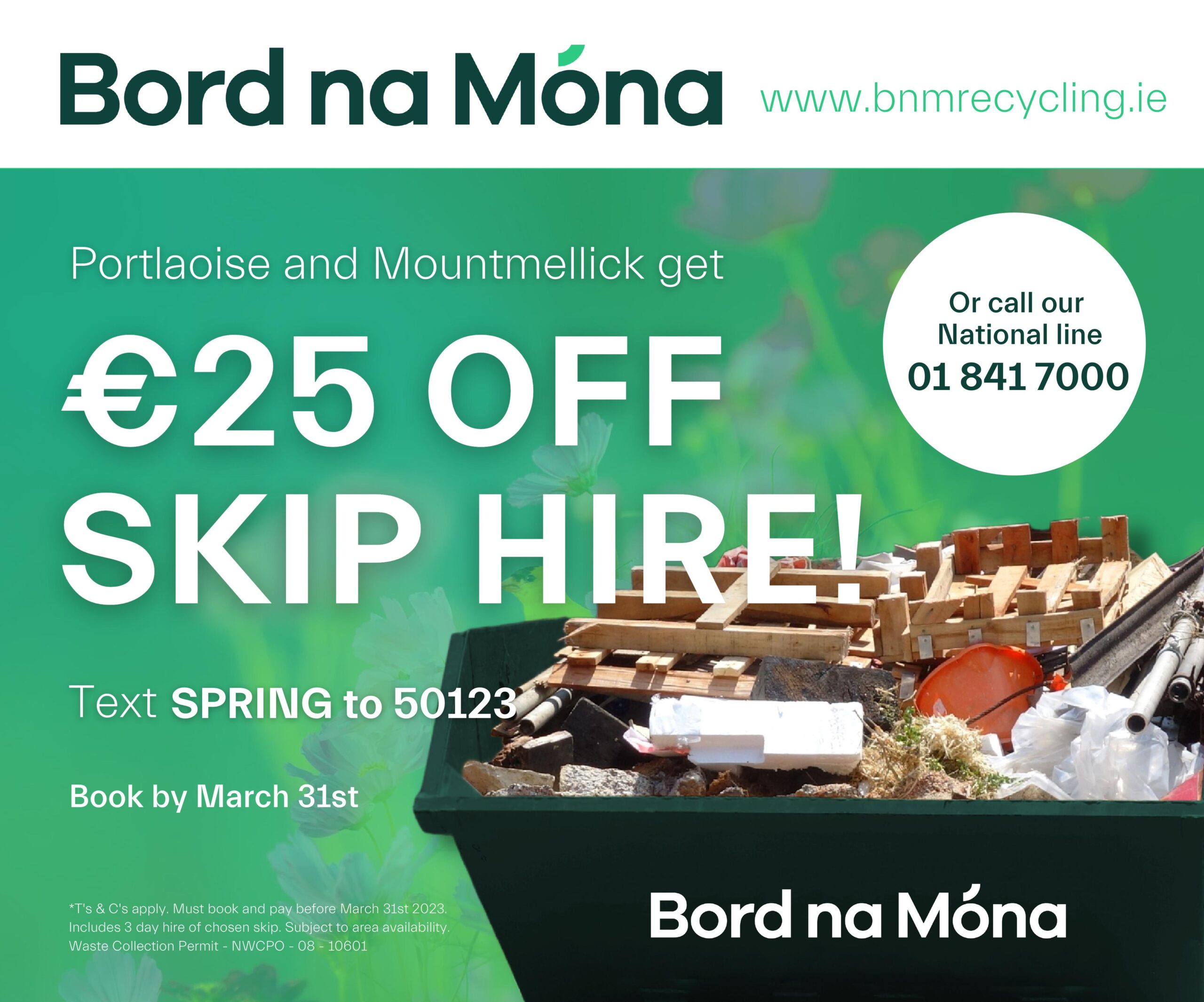 Other committee members are: Tommy FitzHarris, vice-chair; David Harte, session trail officer:  Ruaidhri Tierney, secretary: Siobhan Buckley, child development officer and Chloe Finlay, social media and PR officer.
"County Laois has an amazing Irish traditional scene. Between the amazing tutorage from both Music Generation Laois and Comhaltas, the young players of the county are just outstanding," Dale said.
"The Portlaoise Tradfest team feel it is the right time to showcase the amazing musicianship found in Laois on the national stage. One of Portlaoise Tradfest's aims is to create a vibrant session scene in the Portlaoise.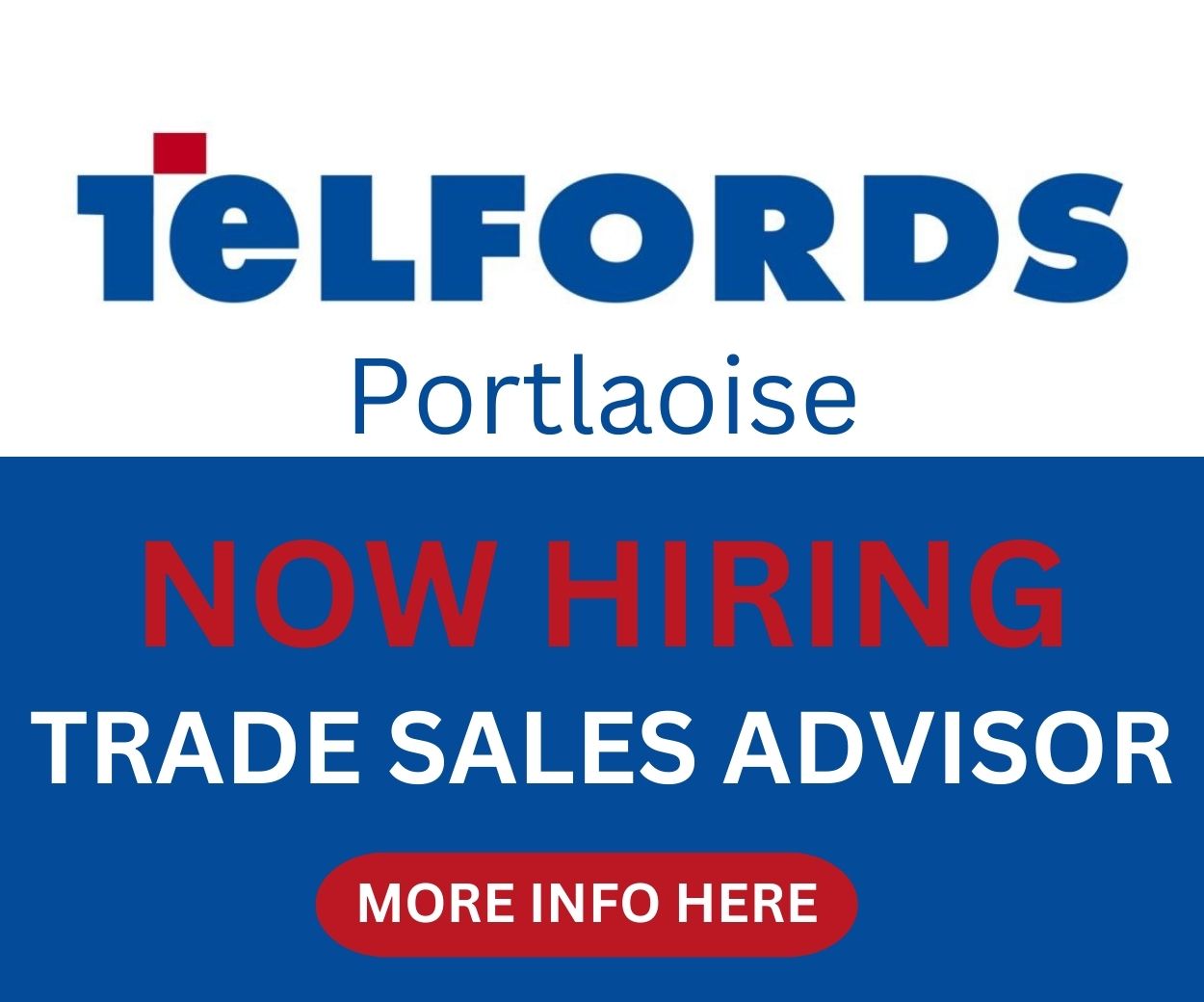 "While there are amazing players, we are lacking in sessions for these musicians to come and play in.
"We plan to change this by interacting with all the pubs in Portlaoise to create a session trail that will inspire others come and play in Portlaoise, even after the festival is over.
"As well as featuring local musicians, the Tradfest will also bring top quality musicians to 'The Town', inspiring the up and coming younger musicians," Dale said.
"Portlaoise Tradfest is for everyone. We here at Portlaoise Tradfest know how much fun and amazing Irish traditional music can be.
"It has the power to change lives and we want to bring that energy to the community at large and show the people of Portlaoise how brilliant and exciting traditional music is," he said.
"We plan to run concerts, including one with Sean Keane in the Dunamaise Arts Centre on the Friday night at 7pm, workshops, youth session and a session trail never before seen in Portlaoise. We look  forward to bringing the streets of Portlaoise alive with the sound of Irish music over the May bank holiday weekend."
The event will kick off on Friday 28th April with an opening concert in the Dunamaise Arts Centre featuring Sean Keane.
There will be an exciting line-up of concerts, workshops, youth sessions, as well as a session trail, never before seen in Portlaoise, taking place over the course of the weekend.
Each night will culminate with the  Festival club event in Lilly's Bar featuring Trad Hits on Friday the 28th, Super Céilí on Saturday the 29th and The Young Wolfe Tones on Sunday the 30th.
To find out more about the event or to get involved, visit www.portlaoisetradfest.com, e-mail portlaoisetradfest@gmail.com or contact Dale McKay on 083 1040114.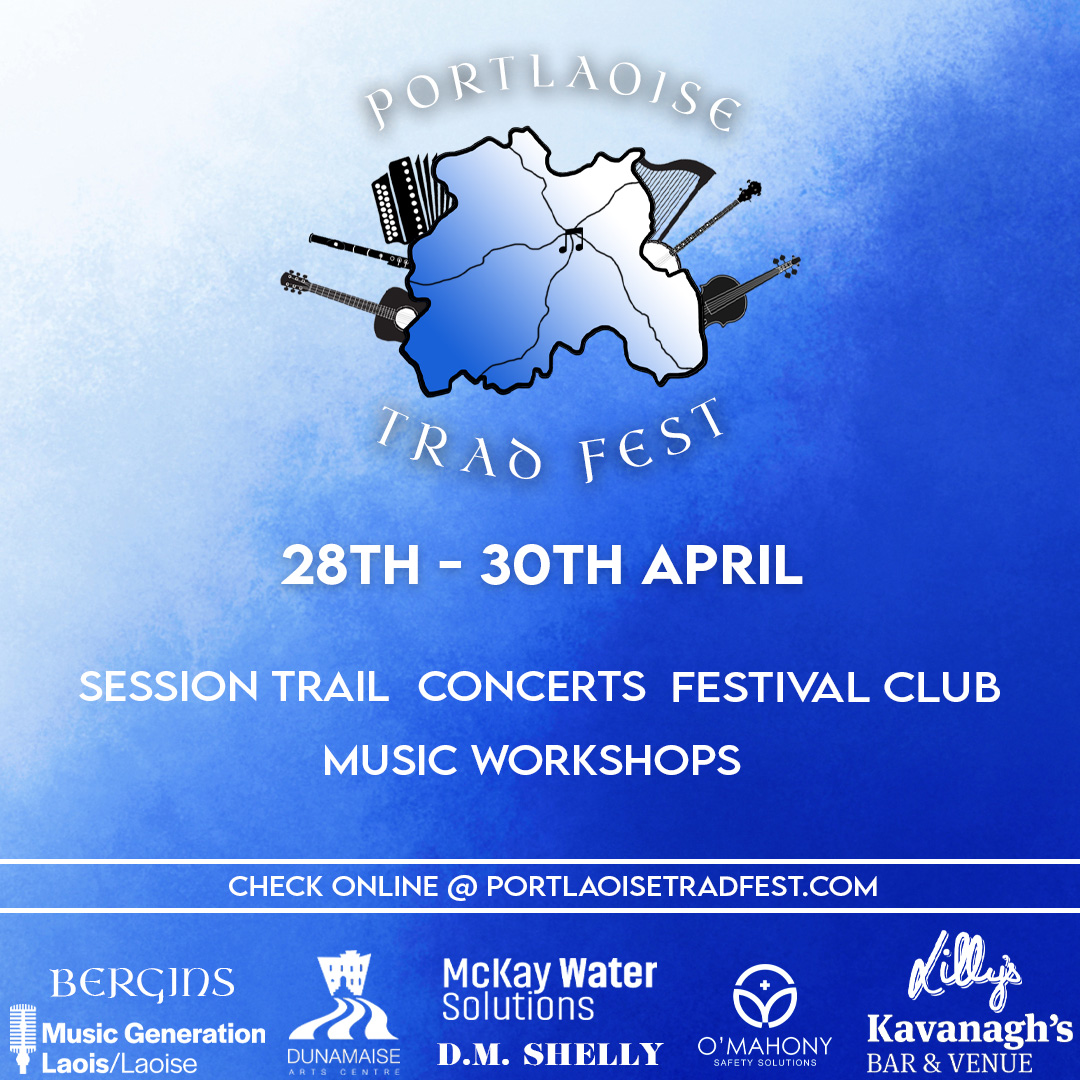 SEE ALSO – Appeal for dashcam footage launched after man impersonating Garda appears in Laois village