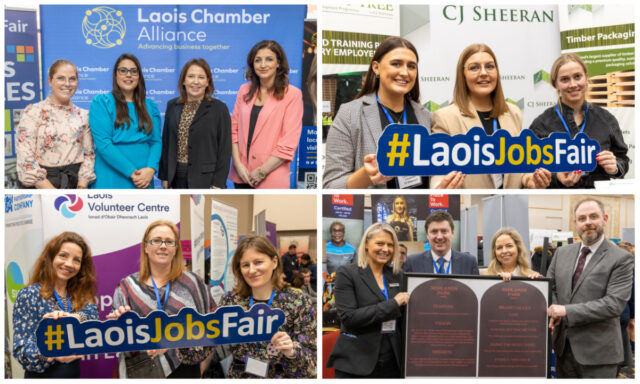 The 2023 Laois Jobs Fair returned to the heart of Portlaoise on Monday, February 20, and was a huge success.
The now annual event attracted jobseekers, second-level students, third-level students and graduates in their droves to the Midlands Park Hotel. In excess of 1,500 people attended throughout the day.
With the tagline 'UnLaois your full potential' for this year's event, 100s of roles were on offer across a variety sectors, including financial services, IT, hospitality, manufacturing, engineering, and healthcare.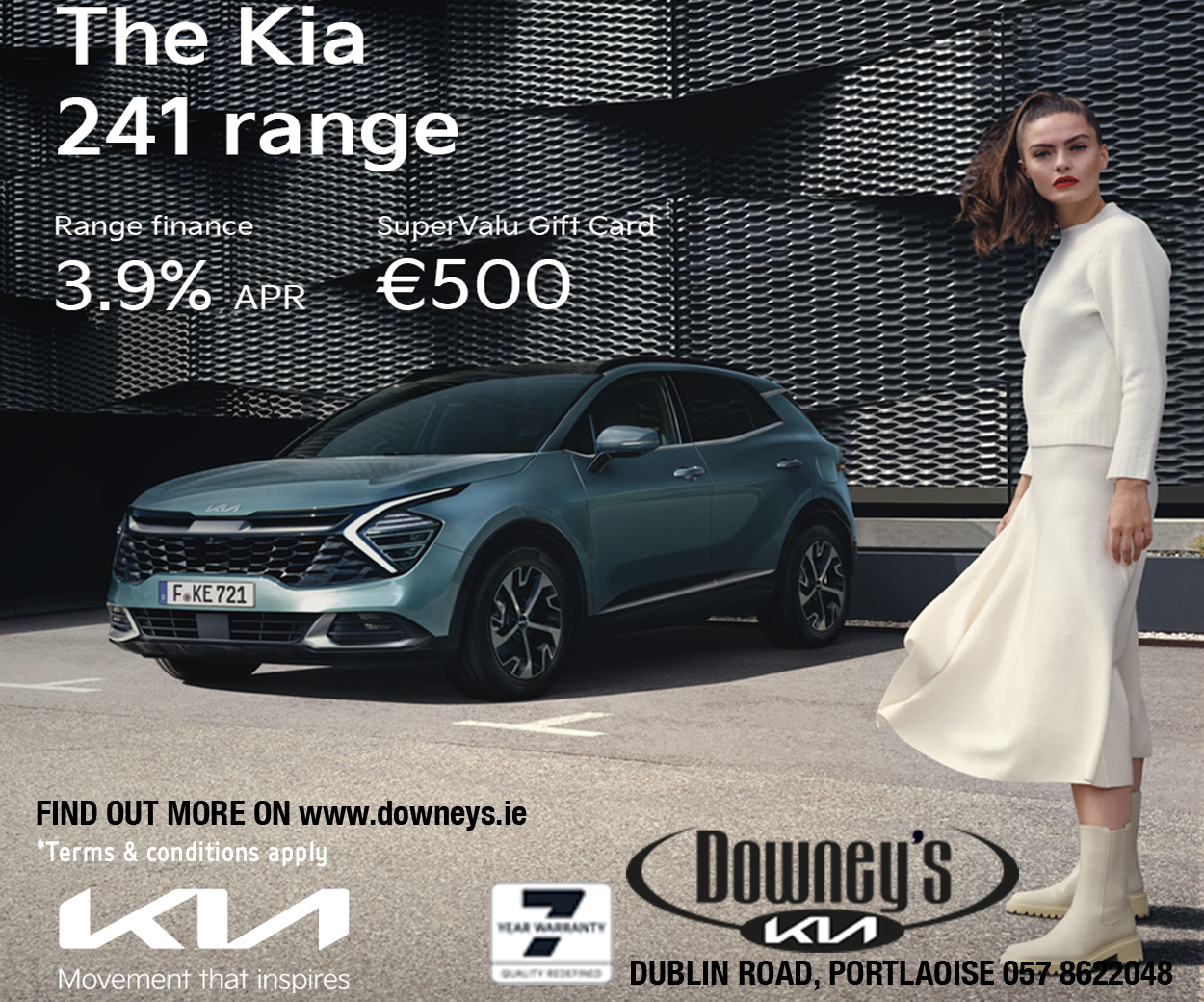 In total, 43 companies and educational providers exhibited on the day, with the exhibitor hall at full capacity with significant interest throughout the day.
This year also saw a new addition, with a special stage with guest speakers presenting on topics relevant to attendees, including workplace wellbeing, information sessions on apprenticeships, traineeships, and third-level opportunities, as well as a CV and interview workshop.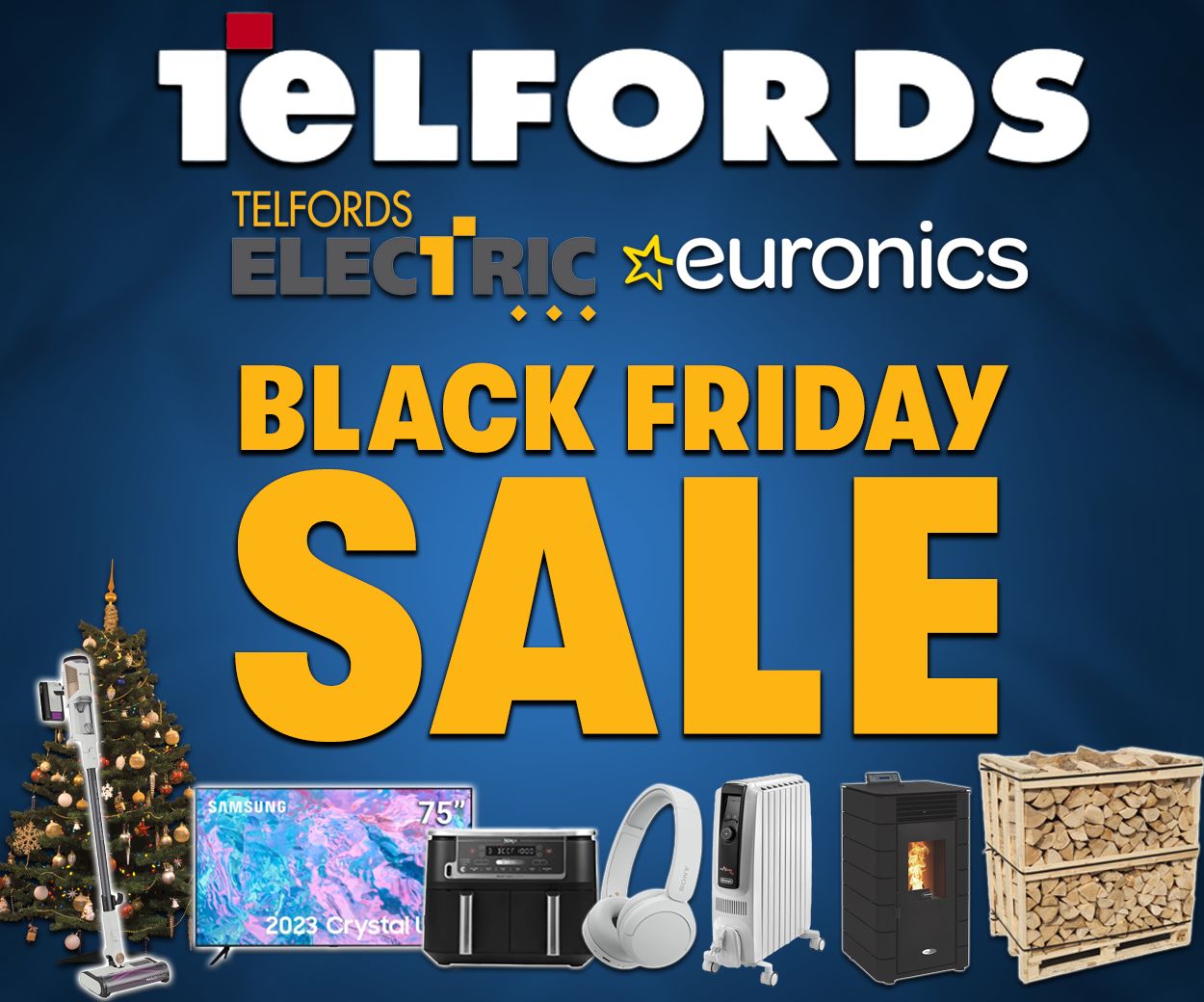 This stage was a popular addition, with question and answer sessions also being facilitated.
Exhibitors at this year's event included Laois-based companies Enva, Campion Insurance, Midland Steel, CJ Sheeran, Martley's of Portlaoise, Powerpoint Engineering and The Heritage, to name but a few.
Attendees were also encouraged to take part in the Laois Skills Survey which was recently launched by Laois Chamber Alliance.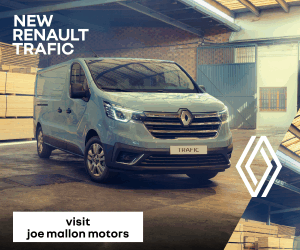 This survey looks at profiling the skills and qualifications of employees living in Laois, whilst identifying the key sectors those commuting outside of the county for work are currently working in.
It also asks other crucial questions, such as whether you are currently based in your workplace, or working hybrid or fully remote, as well as asking if you are currently driving to work or using public transport.
Speaking at the event, Caroline Hofman, CEO of Laois Chamber Alliance said: "We are delighted to be back again this year for the third Laois Jobs Fair, which is now proudly an annual fixture on the Laois calendar!
"This year's event saw a huge demand from employers and jobseekers alike.
"In particular, local employers find the Laois Jobs Fair so beneficial when it comes to meeting their recruitment needs and being able to engage and meet with potential employees.
"There is a huge appetite from jobseekers to find local jobs and to learn more about the excellent educational opportunities available.
"We also had great interest from second-level students looking to find out more about apprenticeship, traineeship and third-level courses as they consider their future careers.
"We have such brilliant employers throughout the county, and the Laois Jobs Fair has again this year proved to be an extremely popular showcase. We are looking forward to returning in 2024 as there really is such a huge demand for the event."
President of Laois Chamber Alliance, Yvonne McKeon, added: "Laois Chamber Alliance is delighted to be associated with offering great opportunities to work and live in Laois.
"The Laois Jobs Fair is a unique opportunity for jobseekers and a broad array of employers and trainers in Laois to meet in person.
"It offers a friendly and accessible space, where employers showcase their business to prospective employees.
"This year's event showed a significant increase in the numbers of young attendees, reflecting the continuing growth in numbers of young people in Laois.
"Since the companies and organisations seeking to recruit at this year's event are all in growth mode, it is to be hoped that many attending today will find the employment they desire in this expanding and dynamic County of Laois."
This year's event was sponsored by Laois and Offaly Education and Training Board (LOETB) and Local Enterprise Office Laois, and supported by Laois Partnership with funding from the LEADER programme.
Alf Harvey was present on the day and captured some great images: