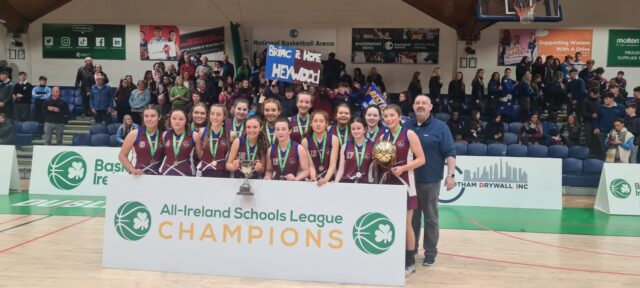 Heywood CS 63 St Mary's Dundalk 39
All-Ireland U-19 'C' Basketball Schools League Final
Heywood Community School are celebrating this afternoon after they U-19 girls were crowned All-Ireland basketball champions.
The side, coached by principal Philip Bowe, were in control from the start of this contest against St Mary's Dundalk.
They built up a big lead in the first quarter and never relinquished it to win by 24 points in the end.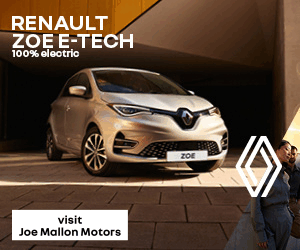 Louise Doyle, Emma Carney and Faye McEvoy were almost unplayable at times, scoring 42 of their team's points on the day.
Faye McEvoy, a key member of the Ballyroan football team over the last few years, was senstational and subsequently awarded the MVP.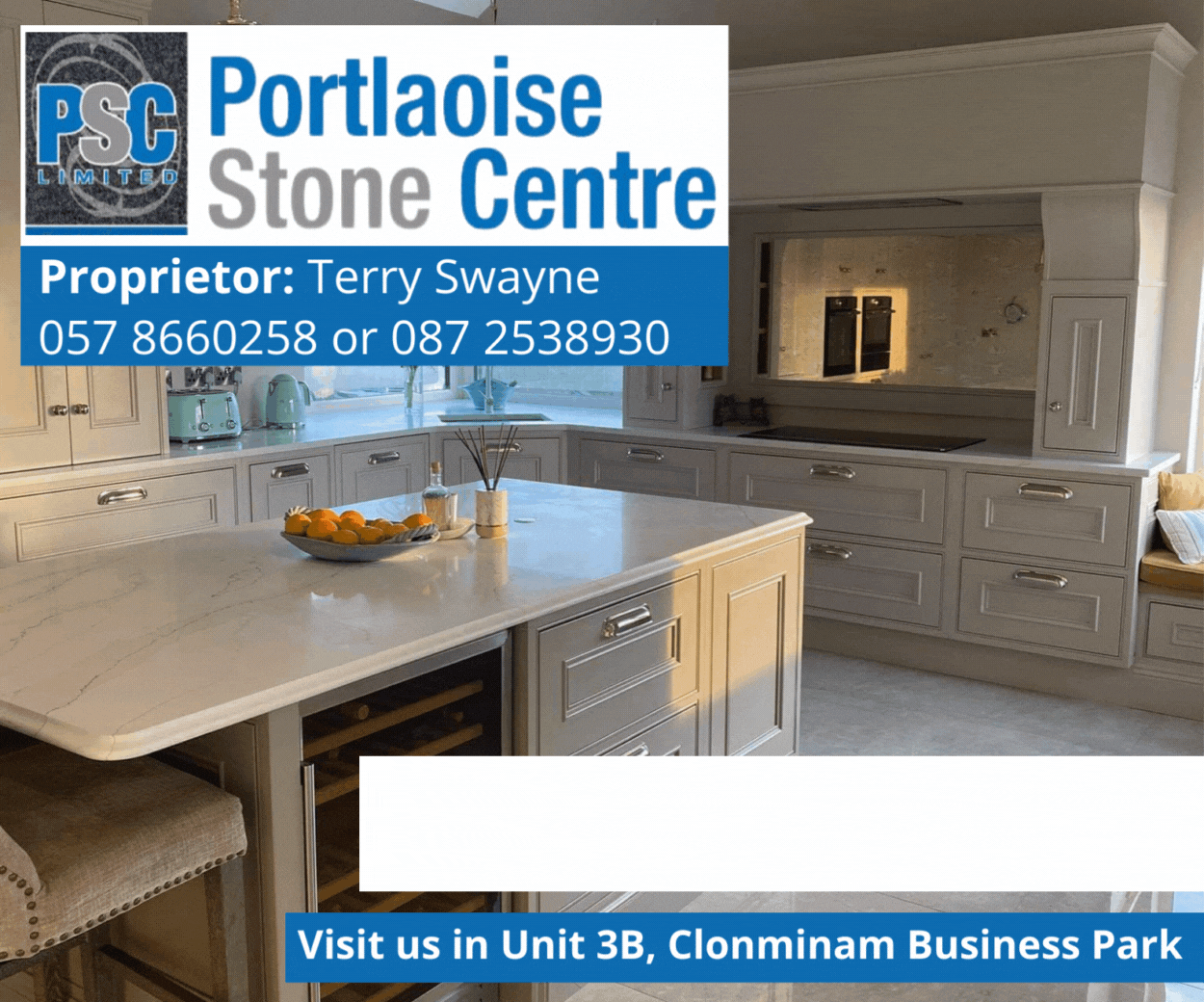 The Laois school hit the ground running with a 9-0 run from the tip-off.
Emma Carney, Faye McEvoy, Kaylee O'Keefe and Louise Doyle all making shots. Jessica Daly responded with St.Mary's College Dundalk's only score of the quarter, a fast break lay-up, to leave it 17-2 through the first.
St Mary's did improve but Philip Bowe's side continued to make baskets with incredible accuracy.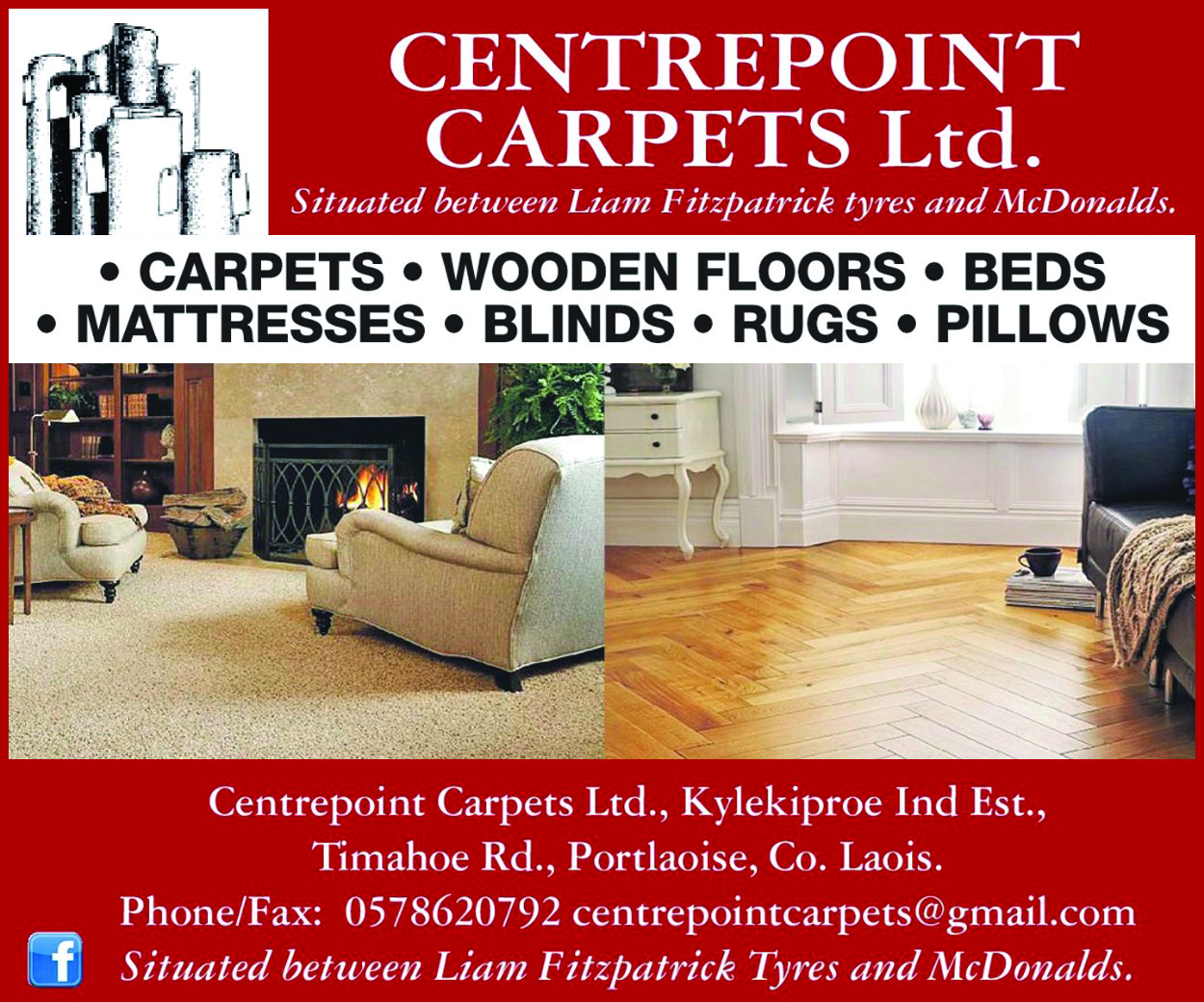 Louise Doyle and an Emma Carney three-point shot ensuring they held a comfortable 36-14 advantage at half time.
St Mary's actually won the third quarter 17-16 but Heywood still went into the final period 21 points to the good.
They saw it out comfortably from there with the full panel involved in a memorable win.
SCORERS – Heywood: Emma Carney (18), Faye McEvoy (12), Louise Doyle (12) Dundalk: Anna Markey (19), Megan Gallagher (10), Jessica Daly (7)
HEYWOOD CS: Faye McEvoy, Aoibhin Brophy, Ava Tynan, Louise Doyle, Kaylee O'Keeefe, Emma Carney, Clodagh Gee, Caoimhe Brophy, Carragh Concannon, Ella Kelly, Síofra Fitzpatrick, Katie Donoghue, Mary Lanigan, Leah Bergin
Coach: Philip Bowe
ST MARY'S DUNDALK: Elahna Faapito, Megan Gallagher, Anna Markey, Saoirse Martin, Esther Ayoade, Toni Olowookere, Sarah Ellis McAlester, Jessica Finnegan, Michelle Agbolade David, Jessica Daly, Robyn Markey, Isabelle McCabe
Coach: Niamh Burns
SEE ALSO – Laois U-20 hurlers confirm 35-player panel ahead of Leinster championship campaign