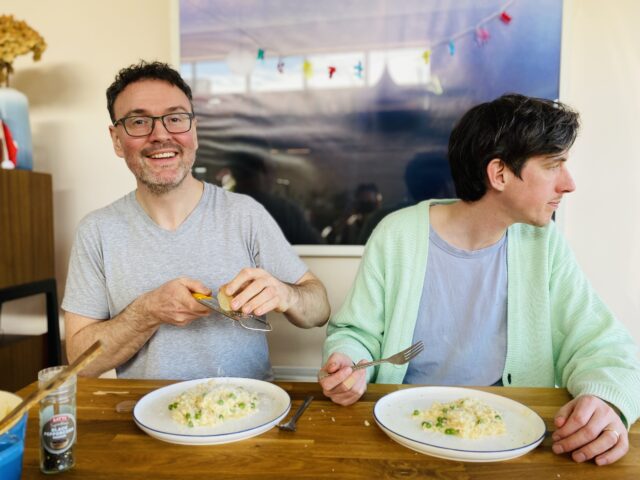 A Portlaoise native is doing his bit to ensure that we eat more vegetables.
Bernard Grandjean, son of GP Deirdre Honan who had a practice in Portlaoise for 35 years which is now run by his cousin, Simon Honan, has devised the app 'Feeds' to help people save time, money and the planet by supporting them to eat sustainably.
Bernard and his partner in the venture, Brian-Michael Thornton, provide users of the app with weekly handmade weekly meal plans of vegetarian recipes with a readymade shopping list and tips to support them week-to-week.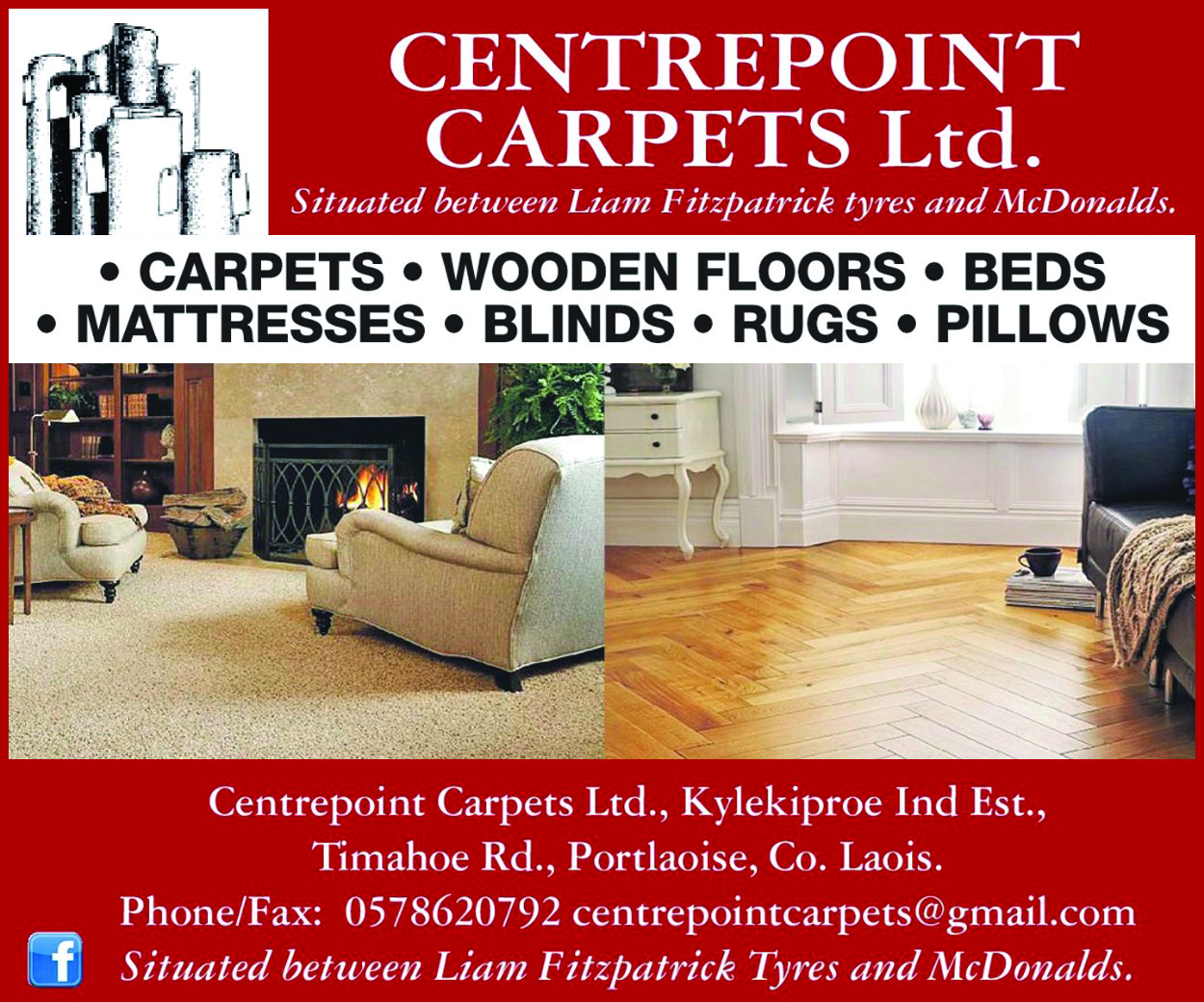 "I developed the app with a friend of mine, Brian-Michael. I create the content for the app and social media – recipes, photography, and copy – and Brian-Michael designs and develops the app. The app is basically designed to help people eat more vegetables," said Bernard.
"The main offering of the app is a weekly plant-based meal plan, specially curated for eating sustainably with more variety. Each week everyone will receive a meal plan which includes four recipes based on seasonal vegetables, a prepared shopping list, and lots of helpful tips," he said.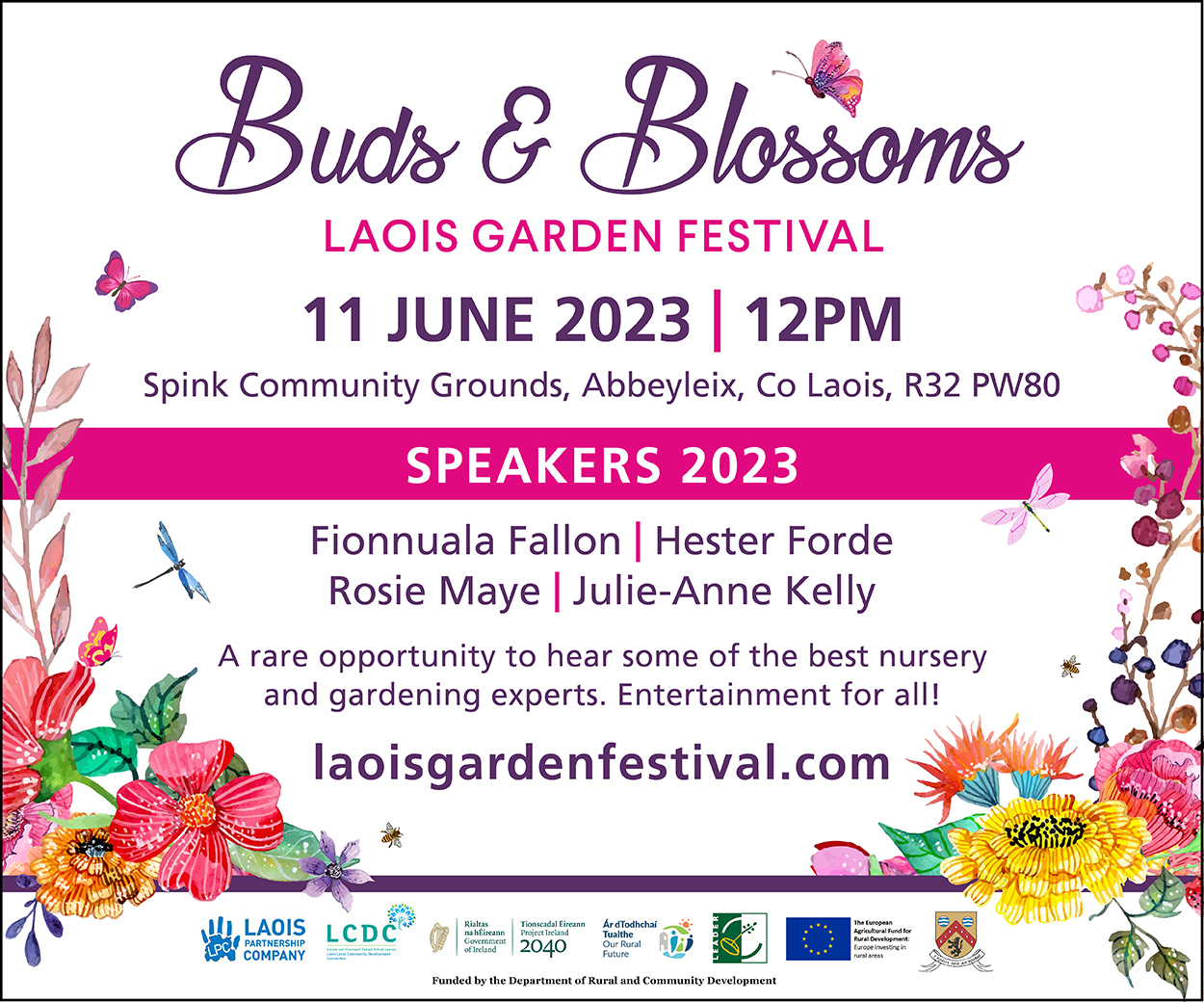 "The meal plan is accessed through a mobile app that is subscription based. We believe that a simple plan can avoid 'What's for dinner?' stress completely as well as save money, avoid food waste and ultimately lead to happier, healthier people and planet.
"Together, following this plan, we can make a positive change in our own lives and contribute to a better future for our planet."
Good food was central to his experience growing up in Portlaoise.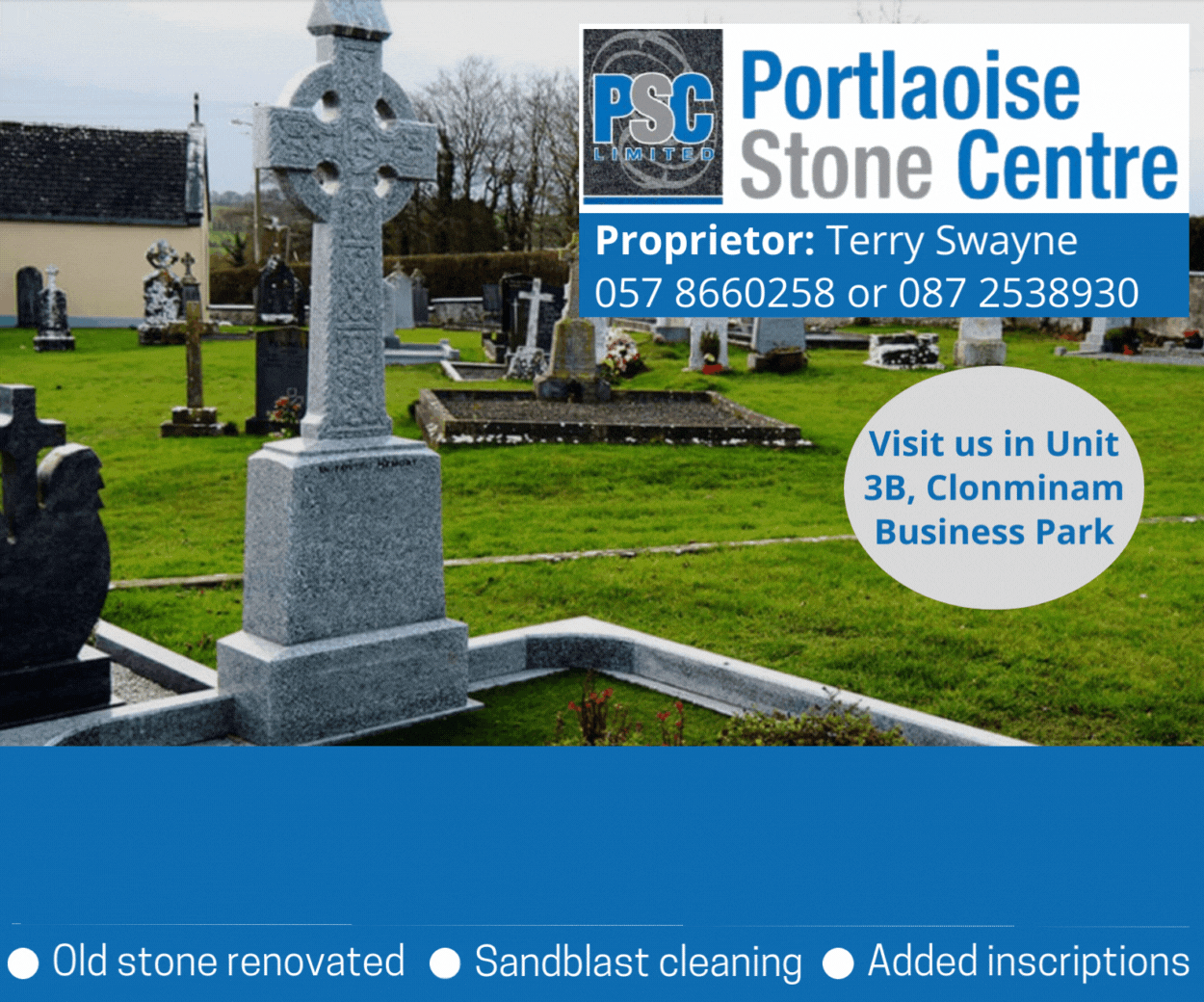 "My father Jacques who was a very proud Frenchman, moved to Portlaoise in 1985 with my mum. He worked as a mechanical engineer/welding inspector on major gas pipelines and was a great man for hobbies too. He was a keen gardener, an excellent home cook, and a salmon fisherman.
"Food was a very big thing in our household and both my parents were a huge influence on me, teaching me the importance of eating well and how to appreciate good food. I had an interest in food from a young age," said Bernard.
"My dad kept a garden out the back of the house packed to the gills with vegetables and plants, from apple trees to orchids. We always had hens too, with a few out the back laying eggs to this day.
"My brother Daniel is a mechanical engineer. He manages a power plant in Tynagh, Co. Galway. He Is big into his food too. His wife Yayoi and three kids are Japanese so they bring some Asian fusion to family dinners. Dan and I are keen salmon fishermen too," said Bernard.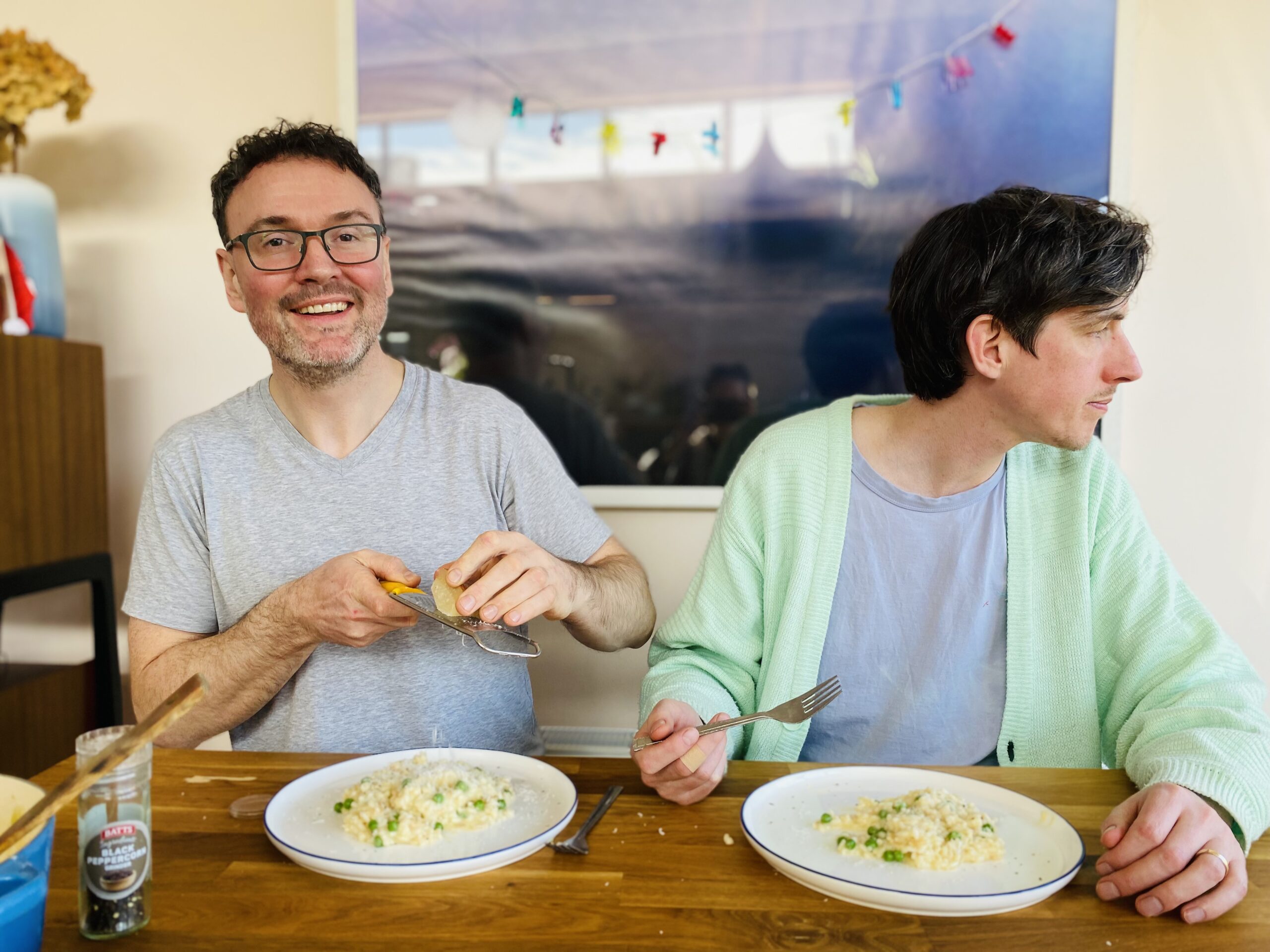 He attended secondary school at Cistercian College, Roscrea (1995 – 2001) and following his Leaving Cert he studied civil and structural engineering at DIT (now TUID) and worked as a site engineer until the economic crash in 2008.
"I then went back to college to study for a master's degree in management at Smurfit Business School. For my thesis, I developed a business plan for a restaurant.
"Working in food was something I had in mind and I subsequently trained as a chef for four years in Coppinger Row in Dublin, an amazing restaurant with unreal chefs to learn my trade from.
"Following this, I worked in Dublin and the US. I interned in restaurants in New York such as 11 Madison Park and Restaurant Daniel for three months and then worked in a restaurant called Dante in Cleveland, Ohio.
"My wife Ashley who works as a solicitor in Dublin is from Cleveland and we actually got married there and had the wedding in the restaurant Dante where I then worked for 18 months," said Bernard.
"Moving home to Ireland I worked as the sous chef at Airfield Estate in Dundrum, Dublin. Airfield is a working farm and in the kitchen, most of what we prepared was either grown or reared on the farm.
"We even had our own herd of Jersey cows for milk. It was here that I really developed my love for vegetables and learned to practice sustainable cooking, using what we grew ourselves, waste-free cooking and cooking through the seasons.
"Recently I have taken a step back from working in restaurants to concentrate on the app and to have a more structured weekend-free family life.
"I currently work four days a week with Kearns Foods in Navan, where we have just developed and launched a high-quality vegetarian ready-meal range called Grahams Veg Cuisine.
"They are currently available in a few SuperValu supermarkets and hopefully more soon. I work one day a week plus three evenings a week on the app," said Bernard.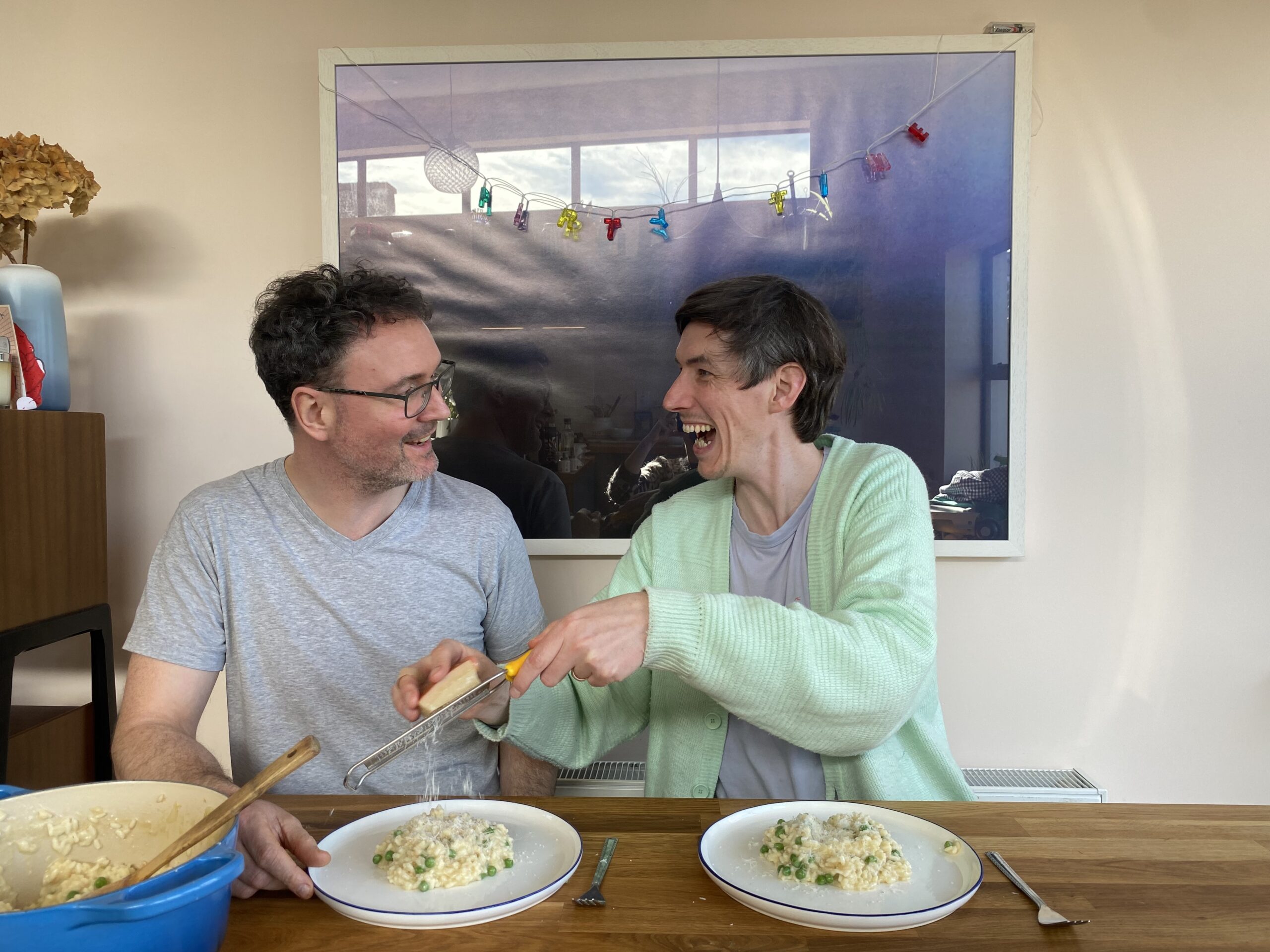 "Brian-Michael is a vegetarian and very interested in sustainability and came up with the idea for the app as he wanted more variety in his diet and more structure to his home kitchen life and wanted to do so in a way that wasted less food. He asked me if I was interested in the idea.
"I created the first meal plan the following week, sent it to him, and we took it from there. We created a simple version of the app using an online tool and did numerous trials and the feedback was great. We found people were sharing the recipes and plans with their friends," Bernard said.
"The majority of people know that they need to eat a few more vegetables, be it for the good of the planet or health reasons but don't know where to start and have difficulty imagining food without meat added.
"Our market research has found this to be true. This is where Feeds comes in.
"We have created a medium that helps people to eat really good food that they cook themselves. All the recipes have been tested multiple times and are written and structured in a way that is easy to understand and recreate. All the recipes just work and the app is very easy to use."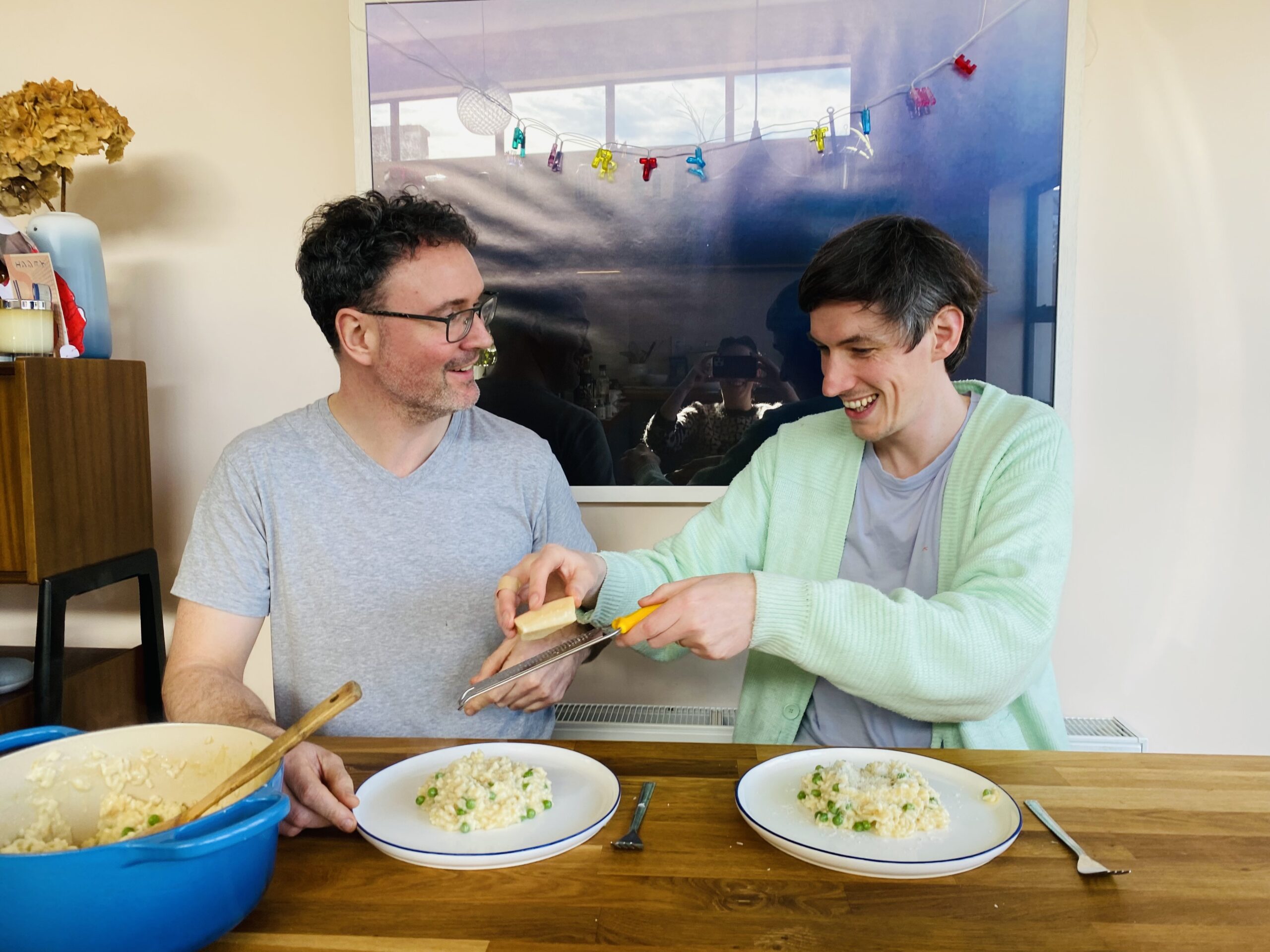 Bernard has very strong opinions about vegetables within Irish culture.
"From a carbon emissions standpoint to the Irish diet, we do not give vegetables the respect that they deserve," he contended.
"Vegetables are not at the front of the Irish food mindset. In agriculture, vegetables make up a very small percentage of what we produce in this country, the majority being beef, dairy, and lamb, to people's plates whereby vegetables are treated as something you have to eat with a piece of meat," he said.
"There is a tendency to just cook them in water or steam them and put them onto a plate and in doing so, they are just effectively warmed vegetables.
"One way to move away from this mindset is by making vegetables the centrepiece of a meal and cooking all components of a meal in different ways, adding multiple layers of flavour to dishes.
"Use different cooking techniques from all over the world, use flavoured oils, roasting nuts, seeds, and spices, adding textures, and be as creative as possible. Ottolenghi and his test kitchen are at the forefront of this and are heroes of mine," Bernard said.
"Most people have a repertoire of 12 – 15 recipes that they cook often and tend to get bored of them and this creates the want for more variety and leads people to order takeaways and the like. The purpose of 'Feeds' is to bring variety, creativity, and a bit of craic to the kitchen table and to develop cooking skills too."
Since Ashley who moved to Ireland to study law at UCD in 2007, and Bernard's two children Bronnec (5) and Hugo (18 months) arrived, they have eaten more and more vegetables at home.
"And as we all eat together, the boys do so too. Good food is a very personal and sensory affair from taste to texture. Part of eating and trying new foods is just getting used to new textures and flavours," Bernard said.
"While the boys don't eat everything put in front of them, they are very good at trying new foods and tend to come back to them if they try something that they don't like at first.
"Getting them involved in the actual cooking always helps too. Currently, Bronnec loves broccoli and Hugo adores chickpeas."
Bernard's plans for the future are to get as many people involved and eat more vegetables, buy a house, create a back garden and continue cooking.
For more about the app find Feeds on @feeds.mealplans on Instagram and Facebook.
Hearty Curried Lentil Soup With Jammy Onion Rayu
This will warm the cockles! It is hearty and perfect comfort food for cold, wet nights. A great expression of slow-cooked food that is spiced up and complemented by jammy onion rayu that cooks while the rest simmers away. This recipe makes a big batch that's perfect for meal prep. Just reheat and enjoy all week long. And if you're feeling extra hungry, serve it with some rice and poppadoms.
Meal: lunch or dinner
Prep Time: 15 minutes
Cook Time: 60 minutes, very little effort
Serves: 6
Ingredients (14):
2 onions(diced)
1 thumb-sized piece of ginger(finely grated)
2 cloves of garlic(finely grated)
2 tbsp curry powder

Pick your favourite, kids prefer milder ones such as korma.

1 tbsp turmeric
300 g red lentils

Or split peas or chana daal

8 tbsp coconut oil

A neutral oil will also work here.

1 tbsp cumin seeds
1 tsp smoked paprika
1 chilli(finely sliced)
300 g parsnips(peeled and cut into batons)
2 l vegetable stock

Use water if you're stuck.

1 tin of coconut milk
½ bunch of coriander(chopped)
Method
Heat the 2 tbsp coconut oil in a large heavy-based, add 1 diced onion, garlic, and ginger, and sweat for 5 minutes.

2 tbsp coconut oil
1 onion(diced)
1 thumb-sized piece of ginger(finely grated)
2 cloves of garlic(finely grated)

Add the curry powder, turmeric, parsnips, lentils, and a decent pinch of salt and cook for another 2 minutes

2 tbsp curry powder
1 tbsp turmeric
300 g parsnips(peeled and cut into batons)
300 g red lentils

Add the coconut milk and vegetable stock. Bring to a boil. Simmer for 40 minutes,stirring occasionally. Taste and adjust the seasoning.

1 tin of coconut milk
2 l vegetable stock

To make the rayu, heat a smaller pot to 6/10and add 6 tbsp coconut oil, the remaining diced onion, chilli, and cumin, and cook for 10 minutes, stirring occasionally. Add the paprika, and cook for 2 more minutes. Reserve and allow it to cool.

6 tbsp coconut oil
1 tbsp cumin seeds
1 onion(diced)
1 chilli(finely sliced)
1 tsp smoked paprika
The point of the paprika is to add a bright red tinge of colour and a smoky kick.

Serve in bowls with the rayu drizzled all over and coriander sprinkled on top.

½ bunch of coriander(chopped)
If you have some chutney or yoghurt, by all means, fire away.
SEE ALSO – 'Some old people are afraid to go to mass' – Caravans and horses in Laois housing estate labelled 'pure blackguardism'