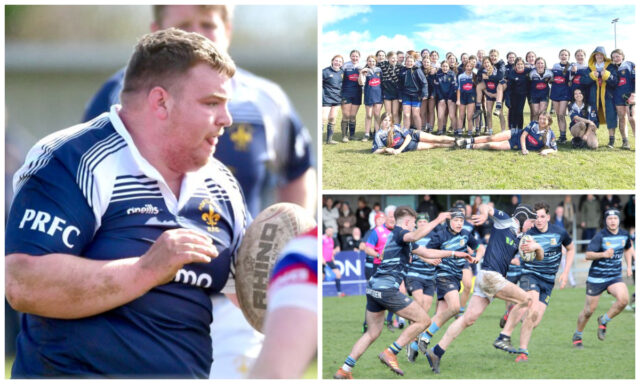 Portlaoise 36 Tullamore 10
Leinster U-14 Girls Rugby League Semi Final
Tullamore arrived in Portlaoise on Saturday looking to secure a place in the League final. The much-fancied Portlaoise side were up against an impressive Tullamore team.
Portlaoise played Tullamore in the Cup last November and while Portlaoise progressed, Tullamore are a very good team who play an impressive game.
The game kicked off in lovely spring sunshine, despite a late pitch inspection due to the horrendous rain during the week. Tullamore laid siege inside the Portlaoise 22 for what seemed like an eternity.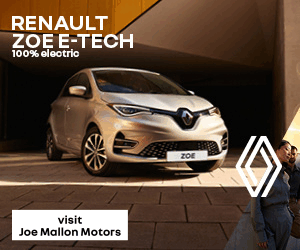 Strong running with crisp precise passing were met by the Portlaoise wall, led by Tara Peavoy, Jessica Delaney, and Chloe Kavanagh. Portlaoise were holding out despite the onslaught.
A lovely move out to the wing allowed Tullamore to cross the line for the first try of the day. The conversion from a tight angle was missed.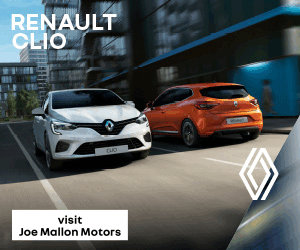 Portlaoise needed to respond and began their own assault. Tullamore had their confidence up after their early try and were every bit as impressive in the tackle.
In what was to be an intense battle through the middle for both sides, Portlaoise began to find space on the wings and great work from Lilly Brophy to find Mary O'Hara who made a great run for a try into the corner for Portlaoise's opening score which was expertly converted by Saffron Adams.
Portlaoise were starting to play with some real intent, constant pressure in the tackle from Captain Elisha Gilligan and Freya Stanley inside the Tullamore half was keeping the opposition at bay.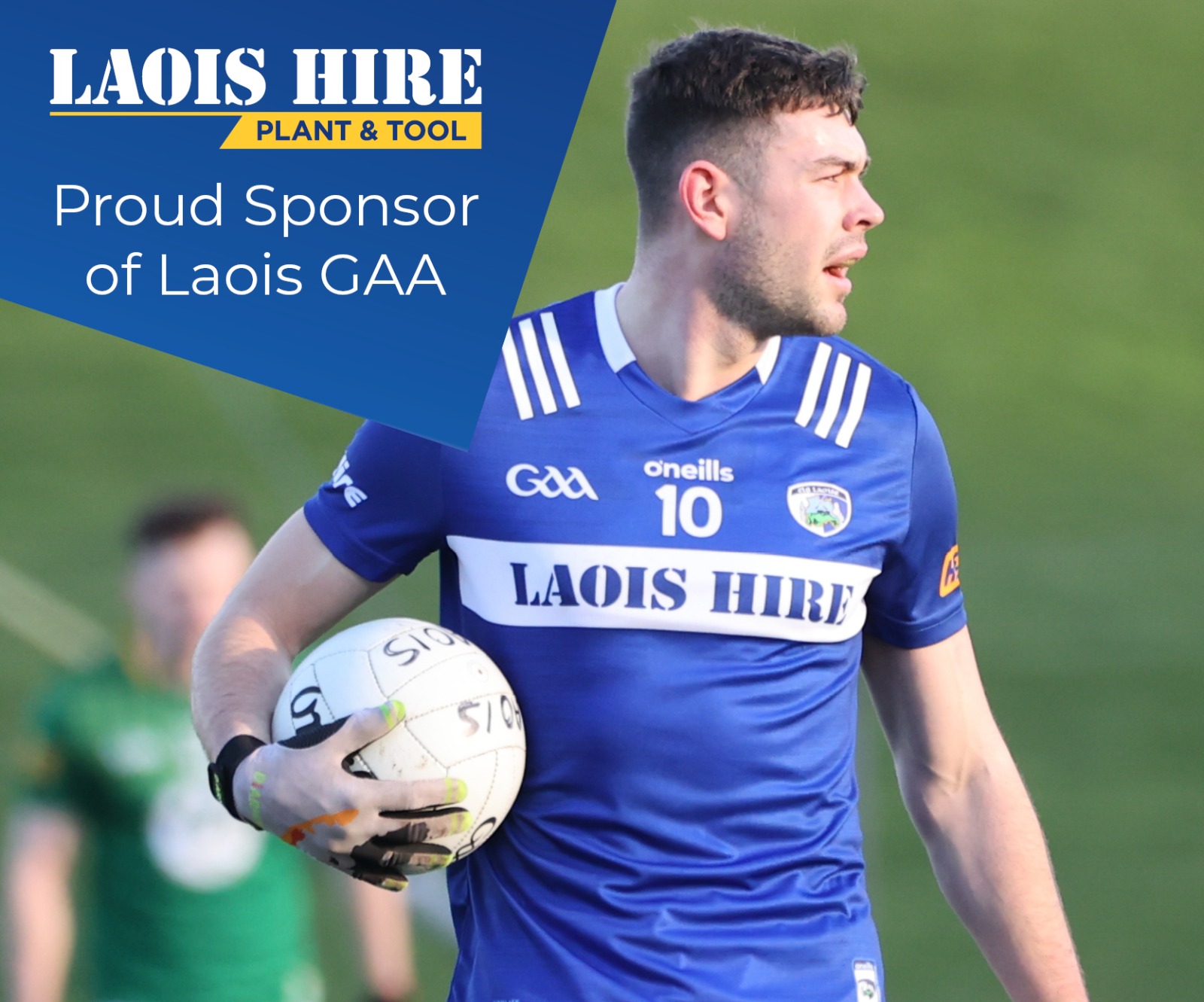 The pressure was to pay off when a mistimed pass led to some confusion in the Tullamore defence allowing Saffron Adams to capitalise and run straight under the posts. Converted again by Saffron Adams.
Tullamore would never give up and continued applying pressure on Portlaoise. A loose ball inside the Portlaoise 22 saw Ciara Cuddy punt the ball away and apply the pressure back onto Tullamore.
Tullamore were unable to cope on the back foot and Molly Kelly would make them pay with another try. Saffron Adams would convert again. The whistle blew shortly after for Portlaoise to go into half time break 21-5 up.
The second half kicked off with the same intensity as the first. Tullamore starting the way they started the first. Pressure would pay off again as they crossed the try line. Portlaoise needed to buckle down.
Tullamore are a serious team and a neat interchange of play between Amy Peters and Ciara Cuddy set up Aoibheann Conroy to cross the line for another Portlaoise try.
Strong carries from Daisy Whitten and Erin Powell allowed Portlaoise to gain territory into the Tullamore 22, quick work from Molly Jane Dempsey and Rachel Hovendon would set up Molly Kelly again for another try which would put this game to bed.
Molly Fitzpatrick and Keelin O'Brien Crossland entered the fray, both were involved in setting up Louise Hyland, who was making great carries into Tullamore territory.
The game would ebb and flow for the last few minutes with the final whistle blowing which would see Portlaoise win and another final to look forward to on Saturday April 15.
Portlaoise Panel: Jessica Delaney, Erin Powell, Daisy Whitten, Amy Peters, Rachel Connolly Ferguson, Chloe Kavanagh, Molly Kelly, Lilly Brophy, Molly Jane Dempsey, Elisha Gilligan, Saffron Adams, Mary O'Hara, Freya Stanley, Kate Ging, Keelin O'Brien Crossland, Emily Harvey, Molly Fitzpatrick, Abbie Delaney, Aoibheann Conroy, Tara Peavoy, Rachel Hovenden, Ella Sherlock, Emma Heffernan, Faye Scully, Ruby Maunsell, Orlaith Costigan, Louise Hyland, Ellie Mahoney, Ruby Coyle, Grace Pearson, Rosa Conroy, Ciara Cuddy, Emma Fitzpatrick, Eve Thompson O'Dwyer.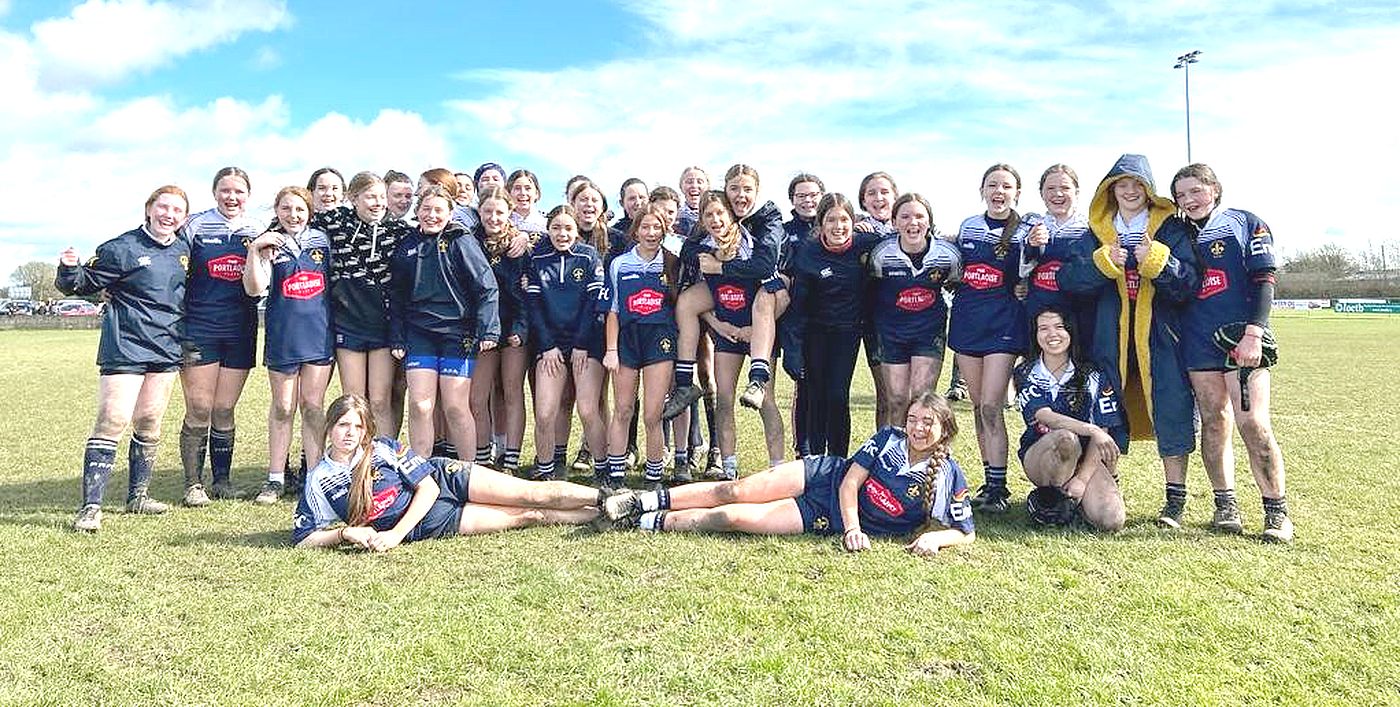 ---
Navan 39 Portlaoise 12
Leinster U-15 Boys Rugby League Final 
Portlaoise U-15s travelled to Navan on Saturday with the retaining of their league title firmly on their minds.
The match was played in good conditions with a cross-field breeze and, despite Portlaoise getting off to a great start, it was the home side that took the spoils with a dominant second half performance.
The early exchanges were tentative with both sides slow to settle but it was Portlaoise that got a foot-hold in the Navan half and opened the scoring after 10 minutes.
Some strong running from centres Aaron Fitzpatrick and Daniel Whelan created space for wing Zach Maginness to take them deep into the Navan 22.
The forwards took over and, after some sustained pressure with Shane Foley being held up on the line, front-row Fionn Mullen powered through the defence to score under the posts. Out-half Matt Cunningham added the extras for a 7-0 lead.
Navan responded with some fine attacking play and eventually drew level after going close twice. A well-judged cross-field kick had the Portlaoise defence in trouble just outside their 22 and they were penalised at the breakdown.
The kick at goal drifted to the left but as Portlaoise tried to play out from the back, Navan capitalised to score a converted try and draw level.
Portlaoise responded well with full-back Eoghan Kennedy and wing Declan Iguma attacking up the left with wing-forward Donnchadh Carroll and Cormac Drea working hard to retain possession as Navan counter-rucked with purpose.
Scrum-half Kyle Moore kept putting Portlaoise through the phases as captain Eanna Moynihan drove hard at the defence but the Navan line held firm.
It was Navan who had the final say in the half as they got in for an important score just before the break.
Like Portlaoise earlier, they were held up on the line by some great defence from Conor Deegan and locks Bill Rigney and Mark Ging, but the pressure eventually told and they crossed the white-wash for a 14-7 lead at half time.
It was Navan who got off to a great start in the second half and it wasn't long until they had the scoreboard moving again.
Eanna Moynihan made a great tackle to prevent a certain try in the right corner but Portlaoise turned over the ball just outside the 22 as they tried to clear their lines and Navan stretched the defence to score in the left corner to extend the lead to 19-7.
They tacked on a converted try shortly afterwards as Navan took full advantage of a set-piece platform on the 5 metre line to score to the left of the posts and make it 27-7.
Credit to Portlaoise, they continued to work hard and got their reward with a well-worked try mid-way through the half.
Darragh Maher and Nicolas Serrano made some hard yards up through the middle as Paul Byrne tried to inject some urgency into the attack.
Cunningham kept the ball moving and Cullen Kirwan, with a nice side-step, touched down in the left corner to make it 27-12.
Navan came storming back and finished strongly with two further tries.
A well-worked move saw them score a converted try to the left of the posts despite the best efforts of Fionn Cuddy and Joey McGuinness, and they capitalised on a well-placed kick to go over in the corner and wrap up a well-deserved win.
PORTLAOISE: Eoghan Kennedy, Zach Maginness, Daniel Whelan, Aaron Fitzpatrick, Declan Iguma, Matt Cunningham, Kyle Moore, Shane Foley, Conor Deegan, Fionn Mullen, Bill Rigney, Mark Ging, Cormac Drea, Donnchadh Carroll, Eanna Moynihan (c).
Replacements: Ricky Lyons, Nicolas Serrano, Darragh Maher, Ethan Kelly, David Allely, Dara Coffey, Stephen Conroy, Charlie O'Dwyer, Cormac Paige, Cullen Kirwan, Dan Murrell, Fionn Cuddy, Paul Byrne, Joey McGuinness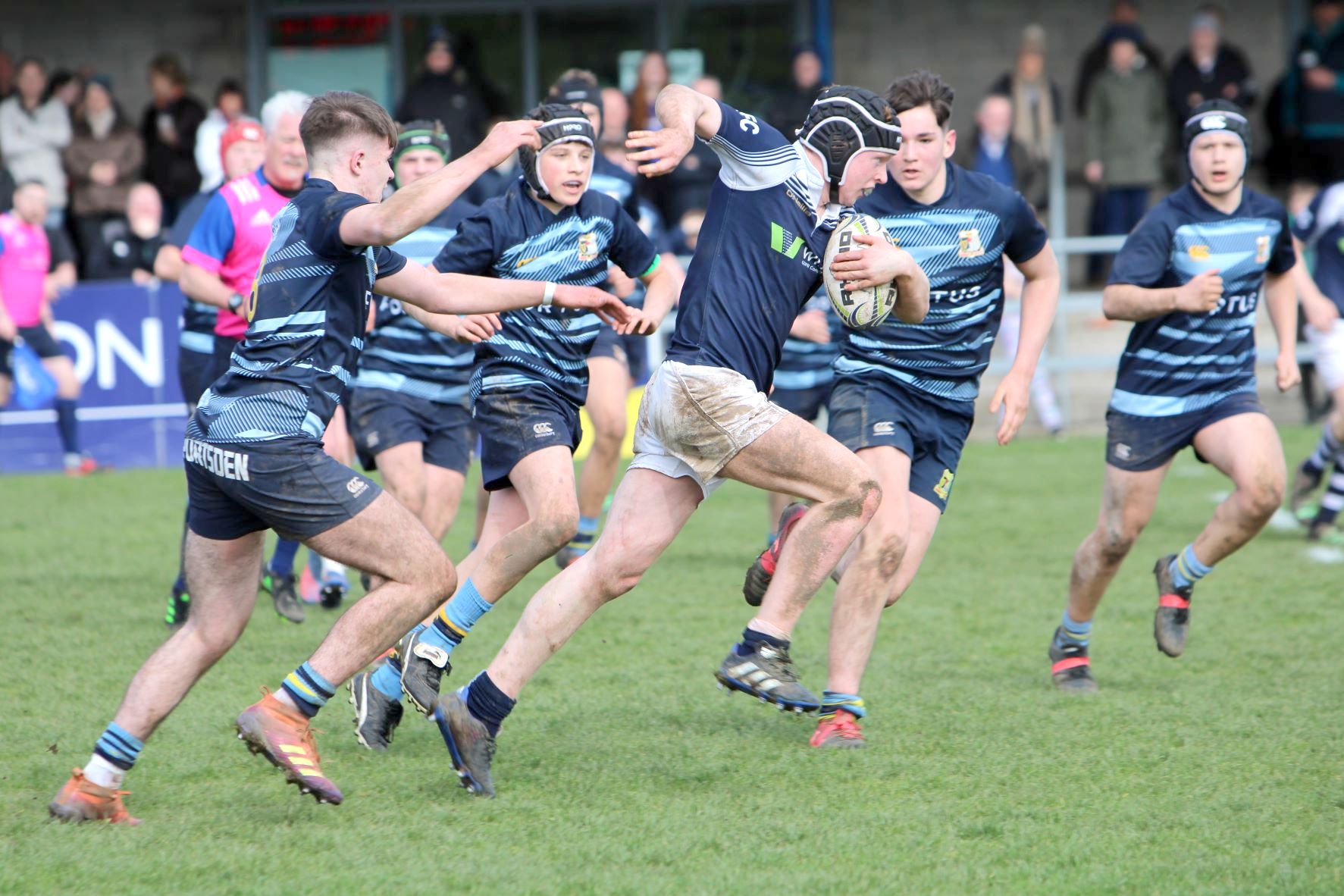 ---
Portlaoise 23 North Kildare 15
Leinster League Division 2A
It may have been too late to stave off relegation, but Portlaoise 1st XV finished their season on a high when recording the only win in this year's Leinster League campaign.
In a cracking game of rugby Portlaoise continued to show some of the improvements witnessed in recent weeks, improvements on which they can build on next season.
Things did not look good for the home side when Tullamore took an early lead from a try. Portlaoise were applying all the pressure but time and time again they were to lose out close to the line through a combination of stern Tullamore defending and poor luck.
However, that changed right on the pip of half time. Having been camped inside the Tullamore 22 for a period they eventually got the score they so deserved when hooker Craig Telford crashed over from a rolling maul to leave sides locked together on 5-5 at the break.
North Kildare, who were four places above Portlaoise in the league table were not going to lie and hit back straight after the restart with a penalty.
Portlaoise were now soaking up a lot of pressure but then came the break they were looking for. A long clearing kick from Mark Mullaly was fumbled by the North Kildare full back. Ronan Donlon was following up, gathered the ball made ground before popping a pass to Matthew Cremin who raced in for the try. Mullally added the extras to put Portlaoise four points ahead.
The home side were unlucky not to have another try when Josh Akanji made a great break from inside his own half but was denied by a magnificent covering tackle five metres short of the line.
A 46th minute penalty from Mullally gave Portlaoise a six point cushion, but minutes later the sdies were locked together on 18 points apiece after North Kildare struck for a converted try.
Now the pressure was really on but Portlaoise looked to be lasting the better. Their forwards were totally on top and it was this that told in the end. Portlaoise were now camped deep in North Kildare territory where the visitors were penalised time and again for scrum infringements which eventually resulted in one of their players being sin-binned.
But still Portlaoise could not get the break they wanted. However, the sustained pressure told when Jack Reddin picked out Telford with a long pass and he crashed over in the corner.
With five minutes remaining Portlaoise did not relax and despite Tullamore threatening it was the home side who got the last score when Mullally converted a penalty.
The looks on the players faces after this game showed just how much it meant to them to end their season with a win.
PORTLAOISE: Tommy Martin; Matthew Cremin, Kade Rennie, Josh Akanji, Glen Connolly; Mark Mullally, Matthew Coonan; Paddy Coss, Craig Telford, Harry Lalor; Ronan Donlon; Mark Sherlock; Dara Phelan, Robin Foot, Ross Cooper.
Replacements: Jason Carter, Lorcan Byrne, Jack Reddin, Jack Duffin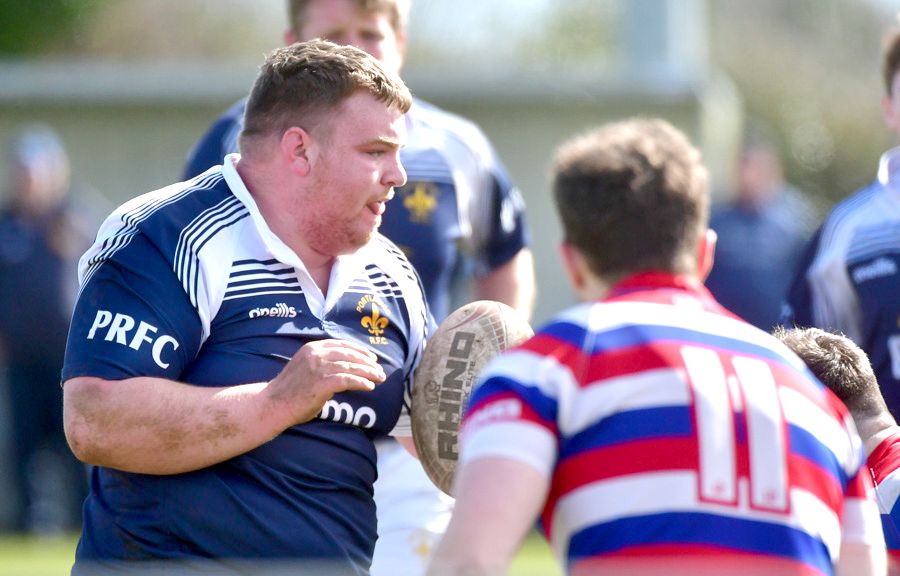 SEE ALSO – In Pictures: Huge turnout as Laois GAA fans travel in great numbers to London