'Portlaoise needs to be so much more than a place where people working in Dublin can afford to live'.
So Minister for Enterprise, Trade and Employment, Simon Coveney told LaoisToday at the opening of The Cube low carbon centre of excellence, on Thursday evening.
"It needs to be generating its own activity which is why the IDA has taken a strategic punt here on purchasing 45 acres and hopefully will build more employment opportunities here," said the Minister.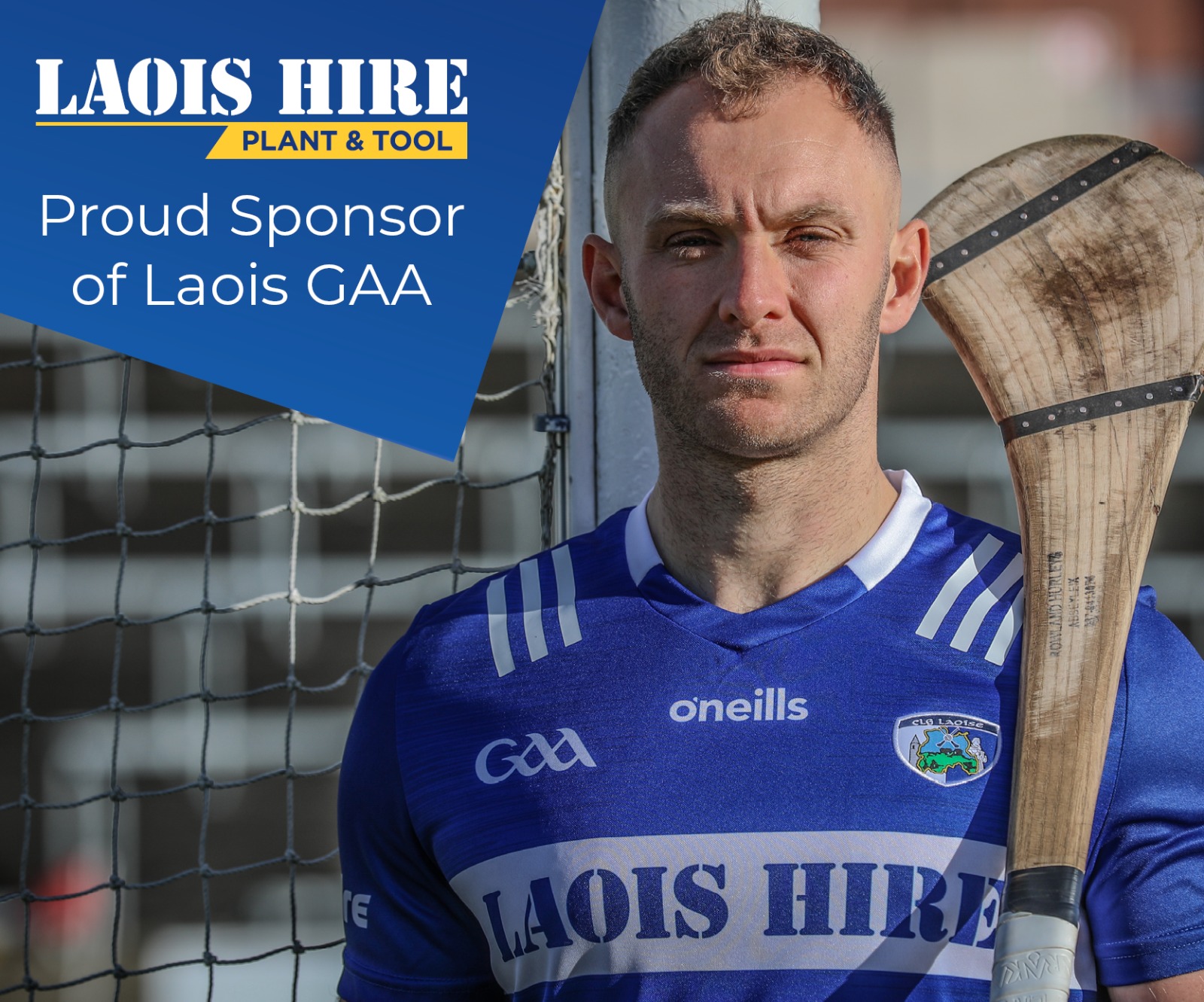 A town like Portlaoise, he contended, could potentially thrive on the back of a more flexible working environment.
"I have just come from a meeting of Chamber of Commerce and one of the studies they just completed is asking their base of employment for their views in relation to flexible working arrangements and so on," the Minister said.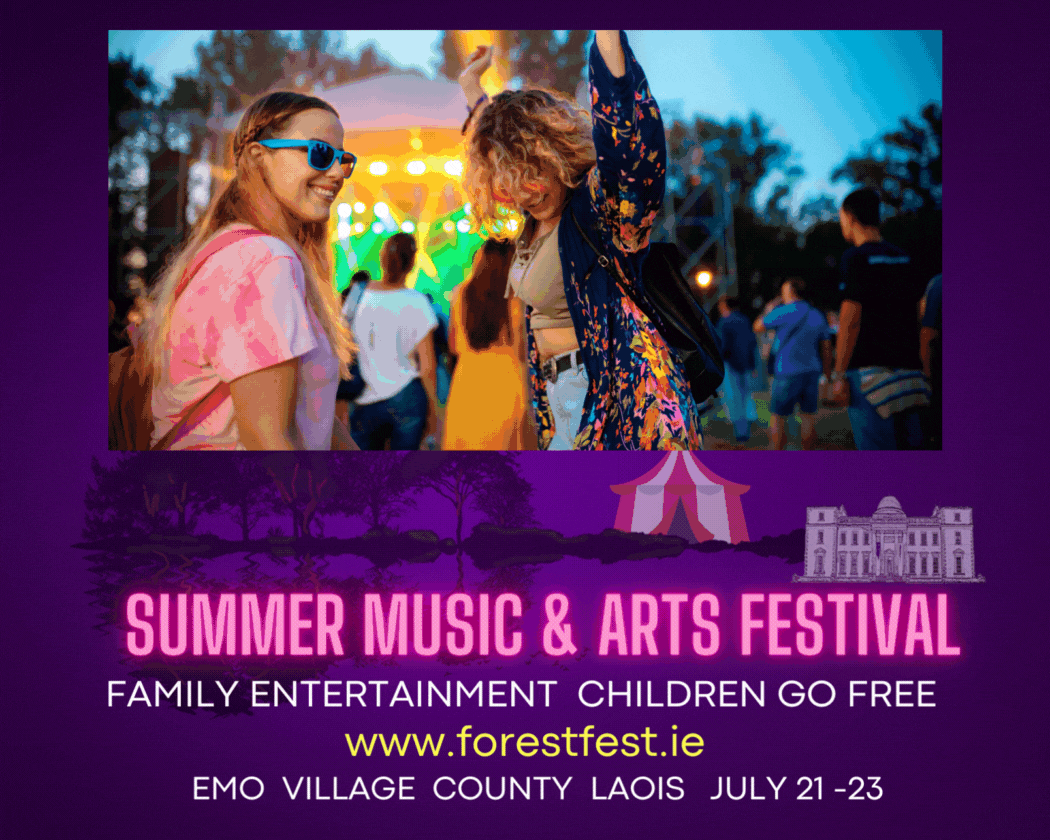 "More than 70 per cent of people asked said that if they were offered a job, they wouldn't take it unless they were offered flexible working.
"If you asked that question ten years ago, it wouldn't have been seven per cent, never mind 70.
"We are seeing rapid change in terms of what workers are demanding of their employers in terms of more family friendly arrangements and so on.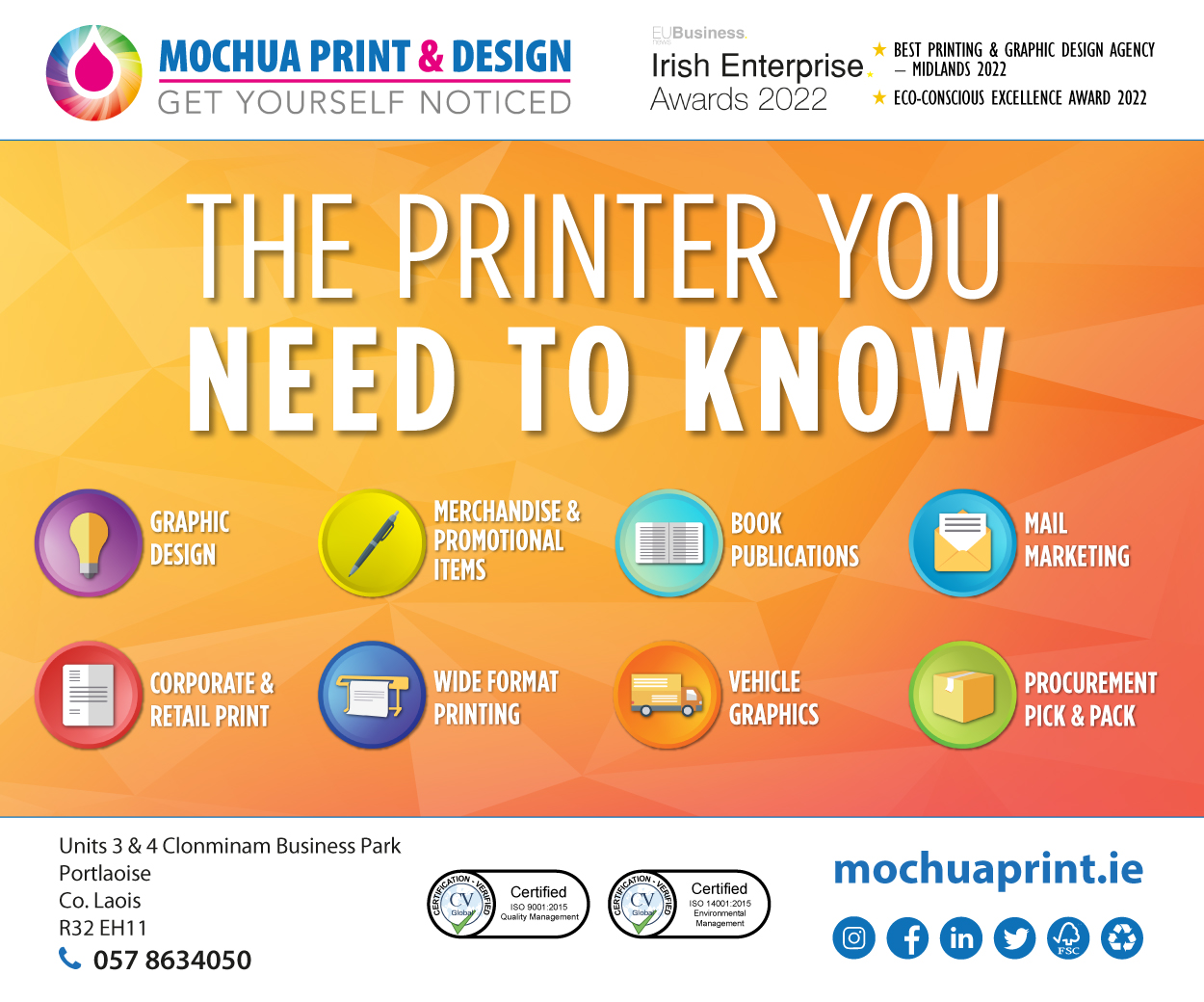 "I think that is going to make it much more attractive to live outside Dublin, in places like Portlaoise, where you may have to go to Dublin once a week but can have high speed access in terms of broadband connectivity and so have a much higher quality of life living in the midlands rather than the city centre," said Minister Coveney.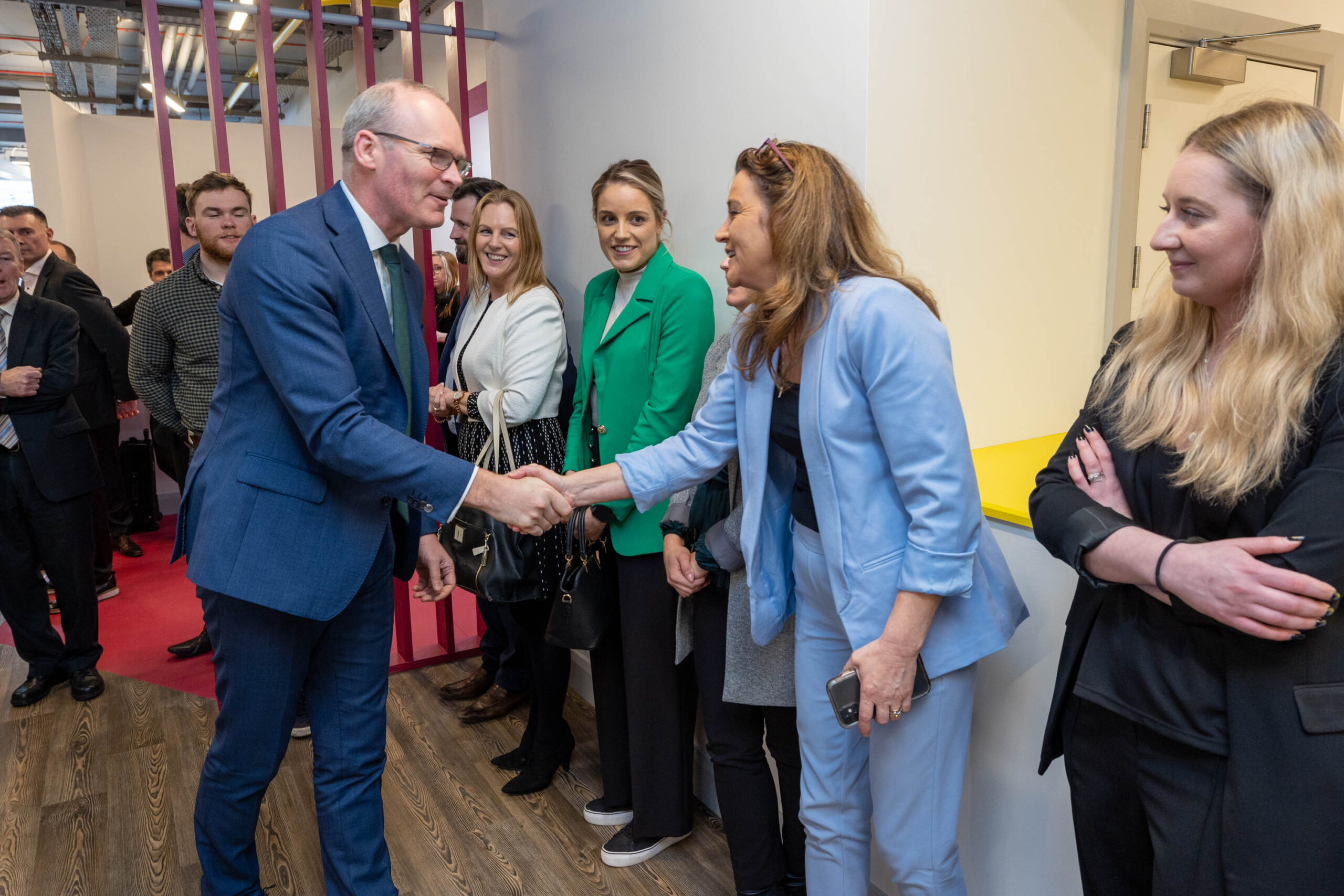 The Minister said he had heard criticism in the past that Portlaoise had not capitalised on its central location but contended that the county town had done well out of decentralisation for example.
"I am a former Minister for Agriculture and there is a big footprint here of senior civil servants in Portlaoise.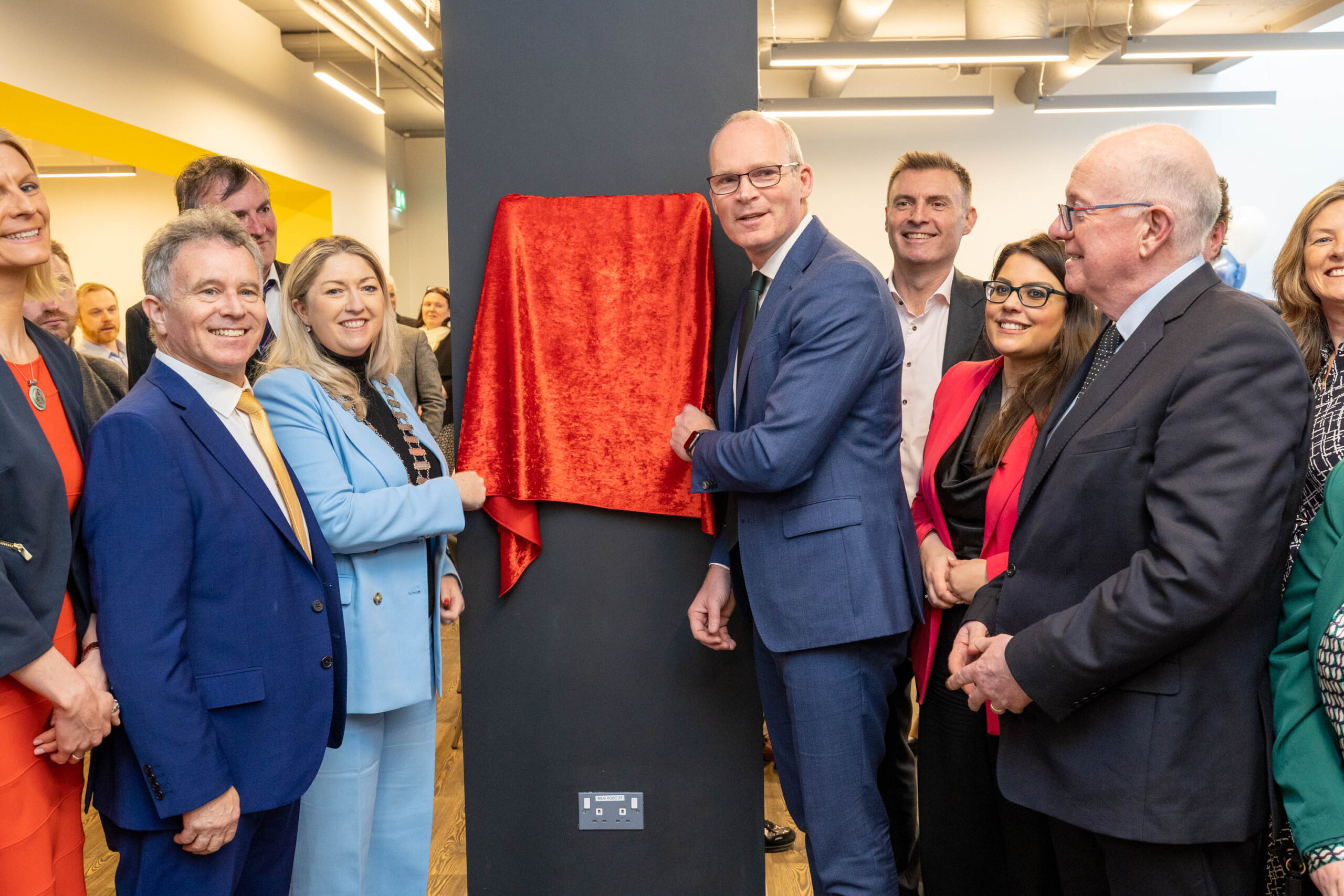 "This is a very strategic location in the country. It is really well serviced from a rail and road perspective. It is very central for a lot of things," Minister Coveney said.
The Cube, he said, will do multiple things. "First of all, it is a source of employment. We have already seen companies that want to be a part of the facility here because it is very high quality.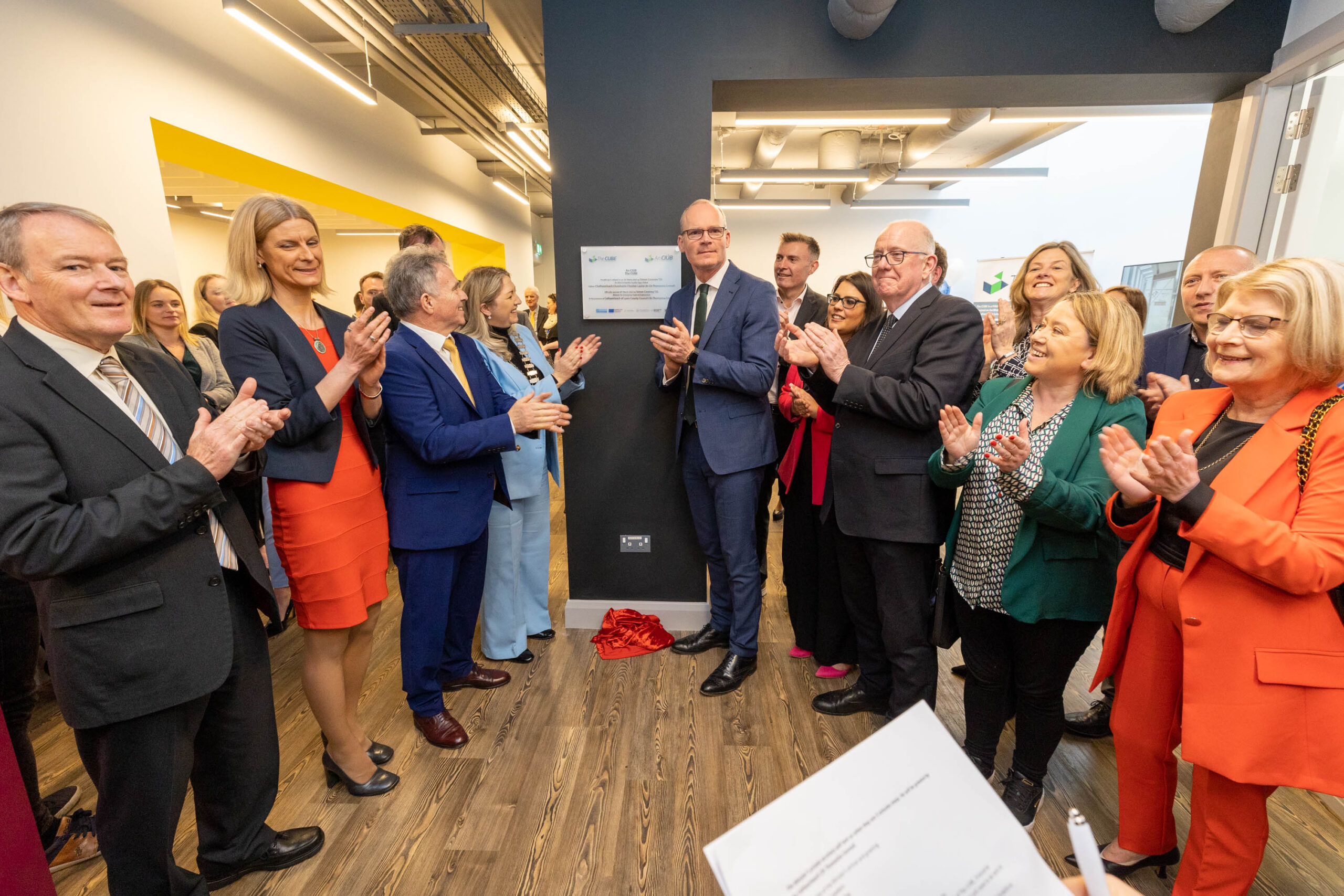 "It is in the centre of the town, within walking distance of the railway station. So for lots of reasons, this is going to be a hub for employment."
However, Minister Coveney, said it needs to be more than that. "The State has invested nearly €2.5million in this site because we want it to be a centre of excellence, a centre for training, a centre of knowledge around how to decarbonise our economy.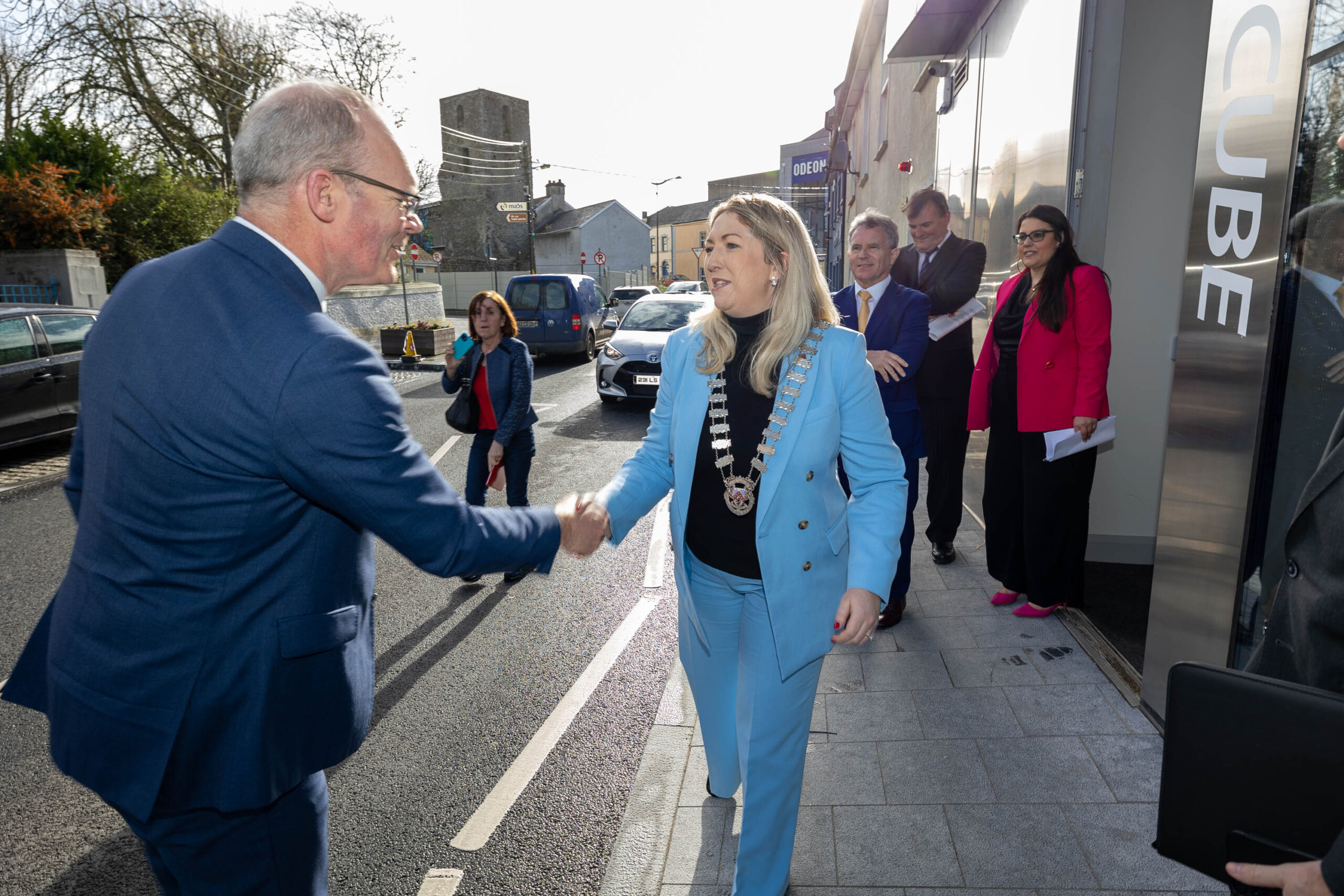 "What that means in practice is if a business comes in here, we need to provide them with the supports, mentoring and advice on how they can reduce the carbon footprint within their business, how they can make their business more cost-effective, more efficient and how they can reduce their energy bills," he said.
"All of that is very much possible now with the right advice and the right grant aid.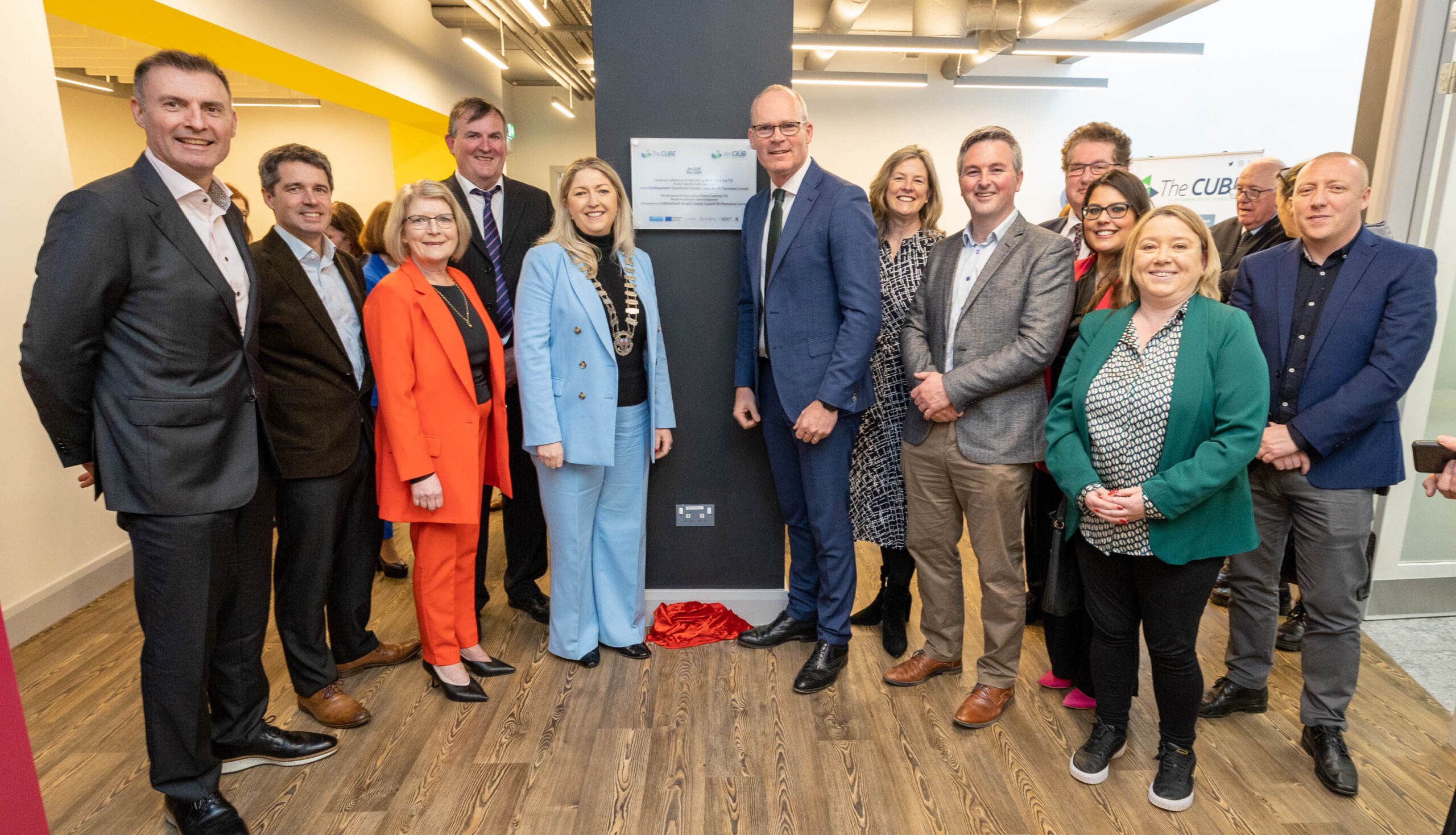 "We are putting tens of millions of euro of grant aid into helping businesses to reduce their carbon footprint and this is going to be a centre of excellence in how to do that in practice.
"From that point of view, it can be very valuable, not only to the town but to Laois and it can show the way in terms of how we can have hubs in other towns in other parts of the country. They can do the same."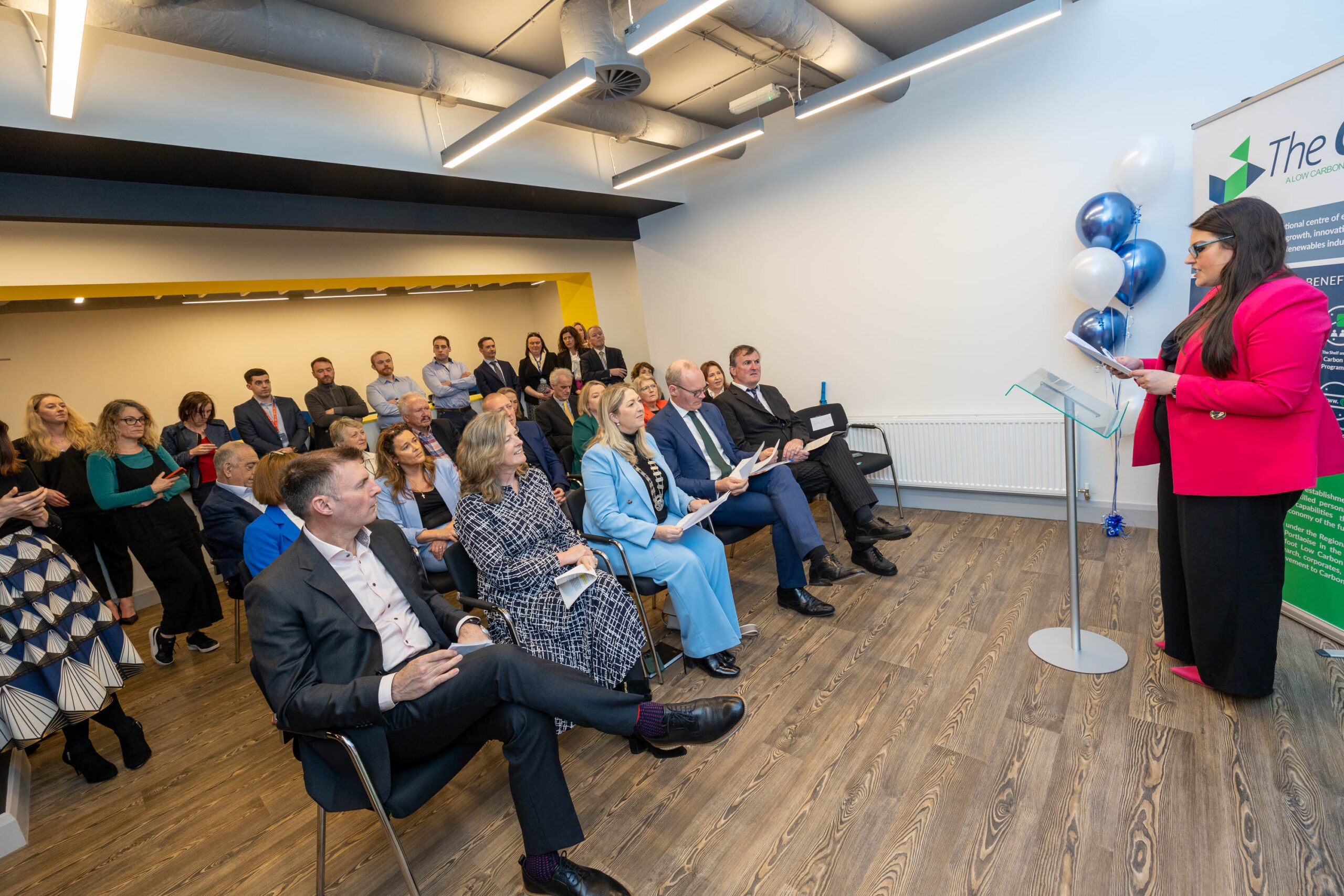 Minister Coveney said The Cube is a trailblazer for this concept of trying to create a hub of knowledge and activity around the challenge of decarbonisation.
"That sounds very theoretical but in practice if you are running a butchers or a local retail outlet, there are practical things that you can do from a lighting, heating, storage, refrigeration and electricity generation perspective that can dramatically reduce your carbon footprint and make your business more sustainable and more profitable.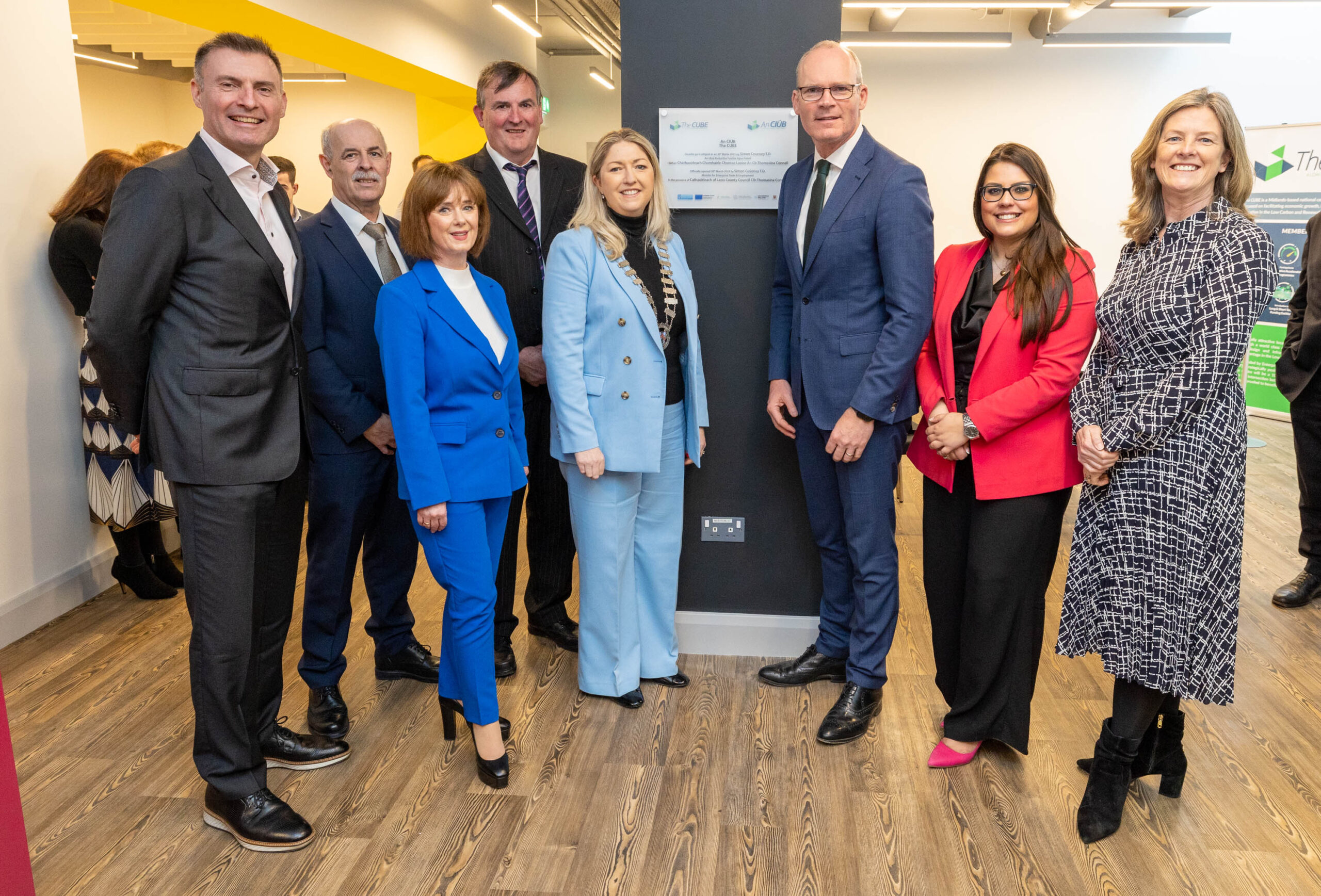 "We want to help you do that through grant aid and supports," said the Minister.
"I would be quite optimistic about the future of Portlaoise and Laois in general and The Cube will be part of that," he said.
Asked if there was any update on the situation at Kolbe Special School, Minister Coveney told LaoisToday that he wasn't familiar with the details.
But he said he would speak with Deputy Charlie Flanagan and work on it as well as liaising with Josepha Madigan, Minister of State for Special Education and Minister for Education, Norma Foley on the issue.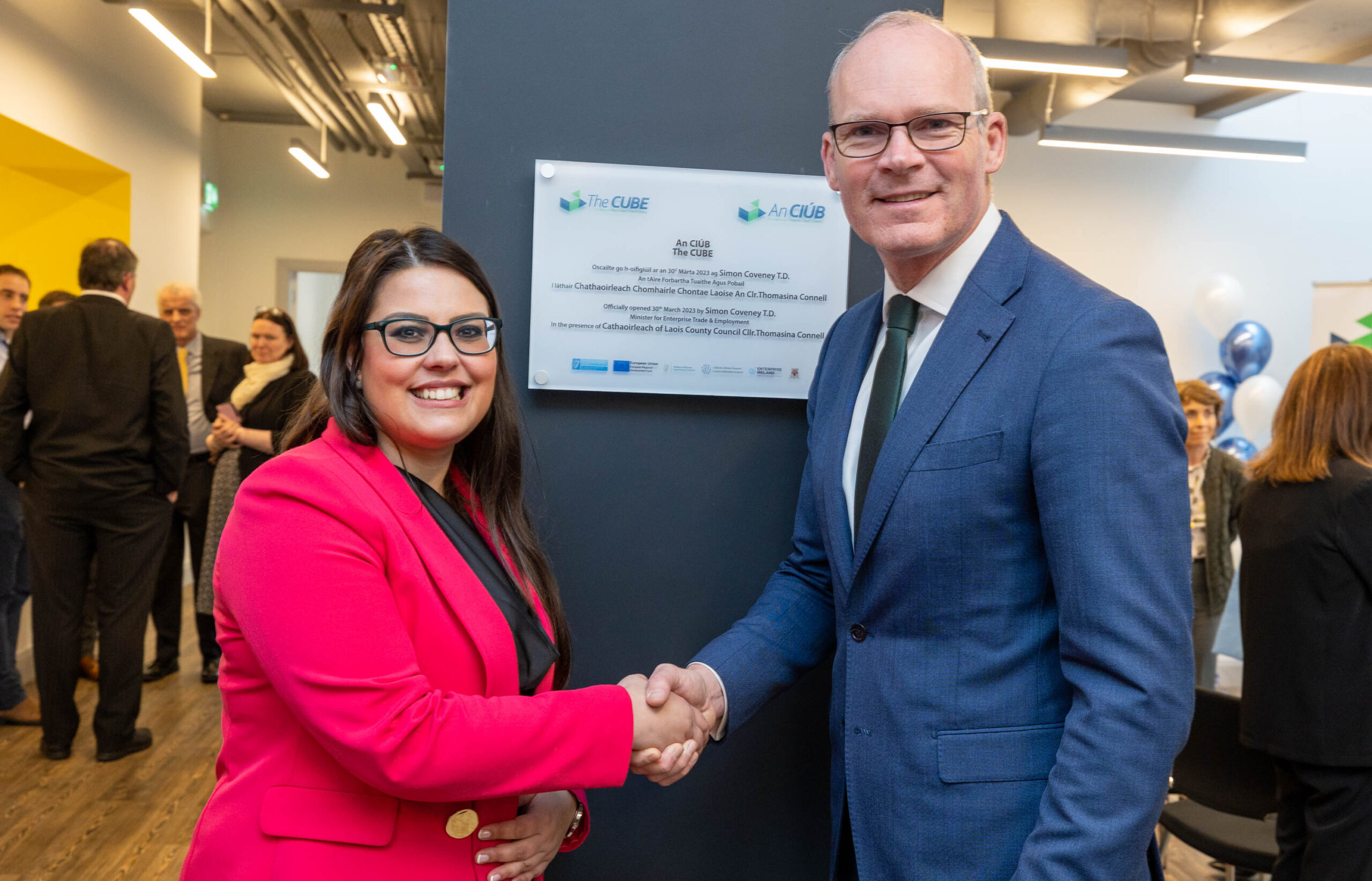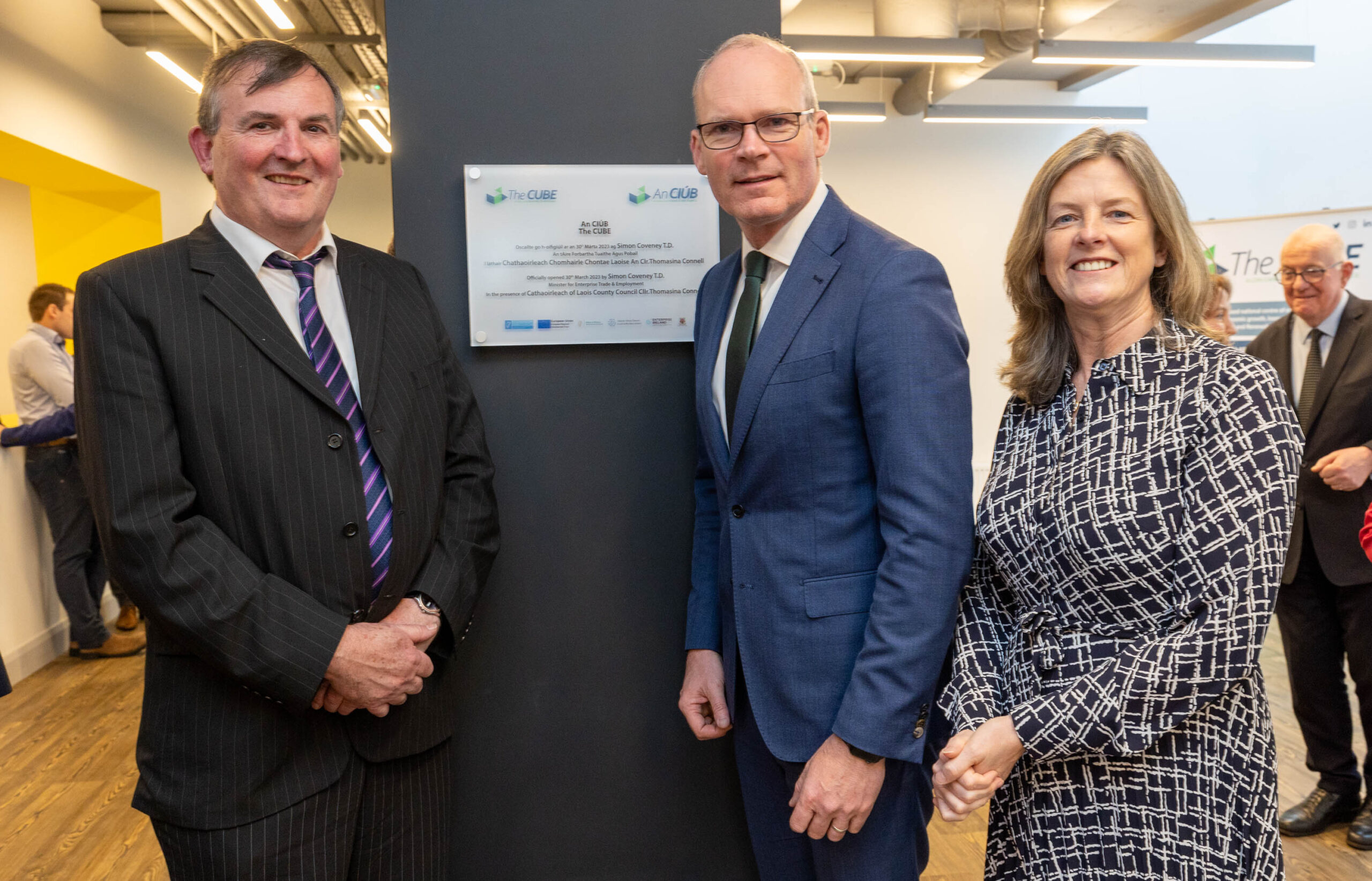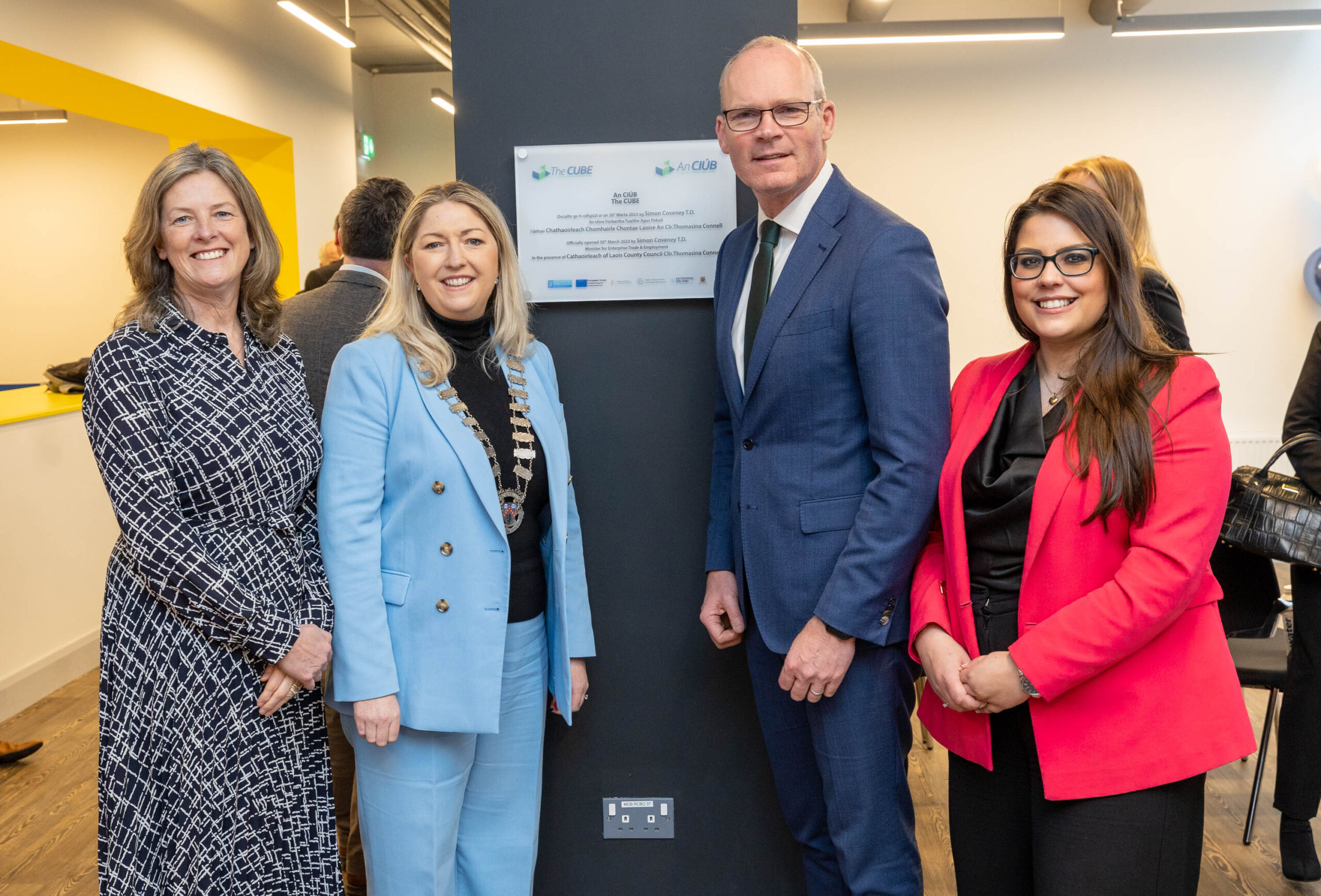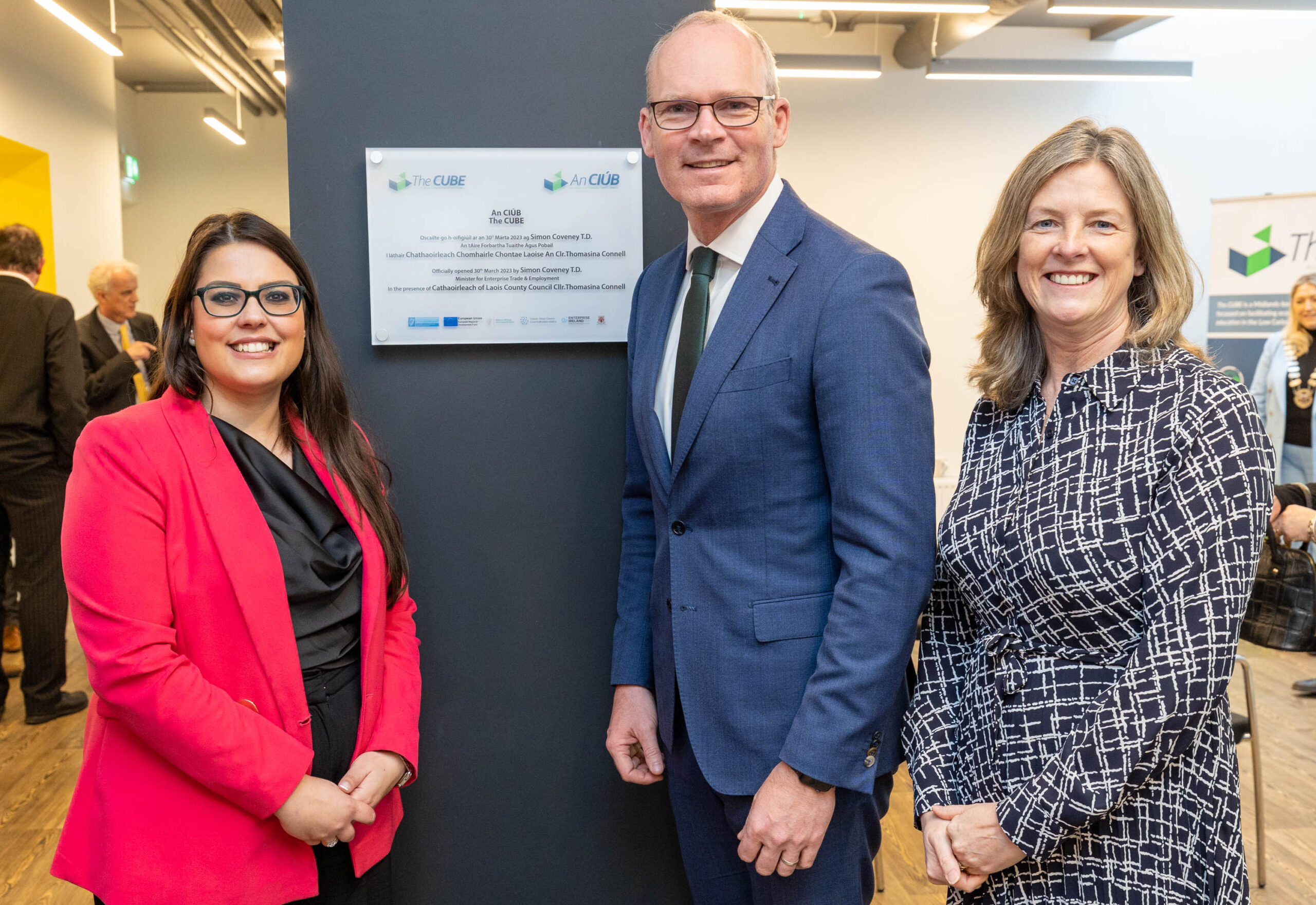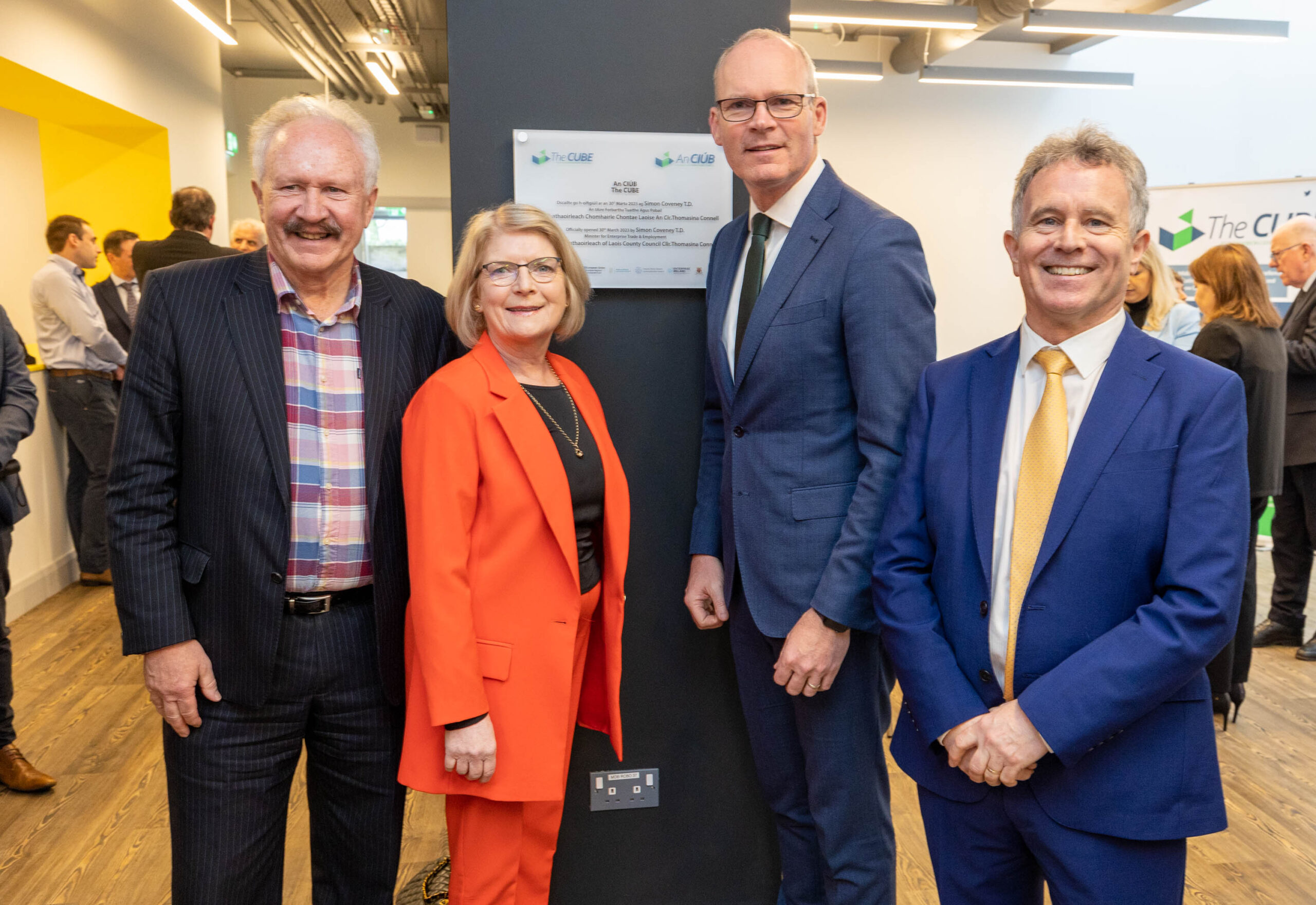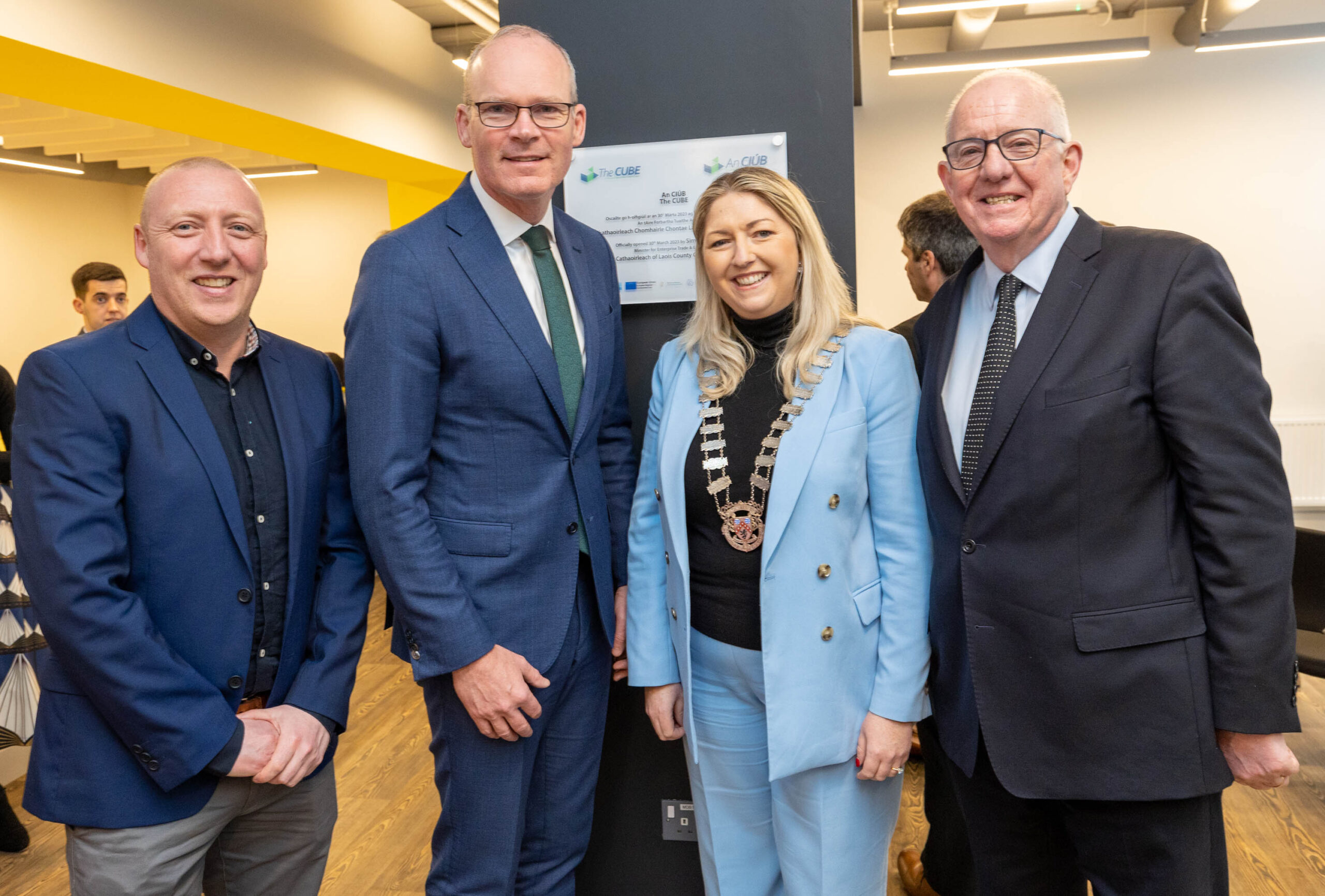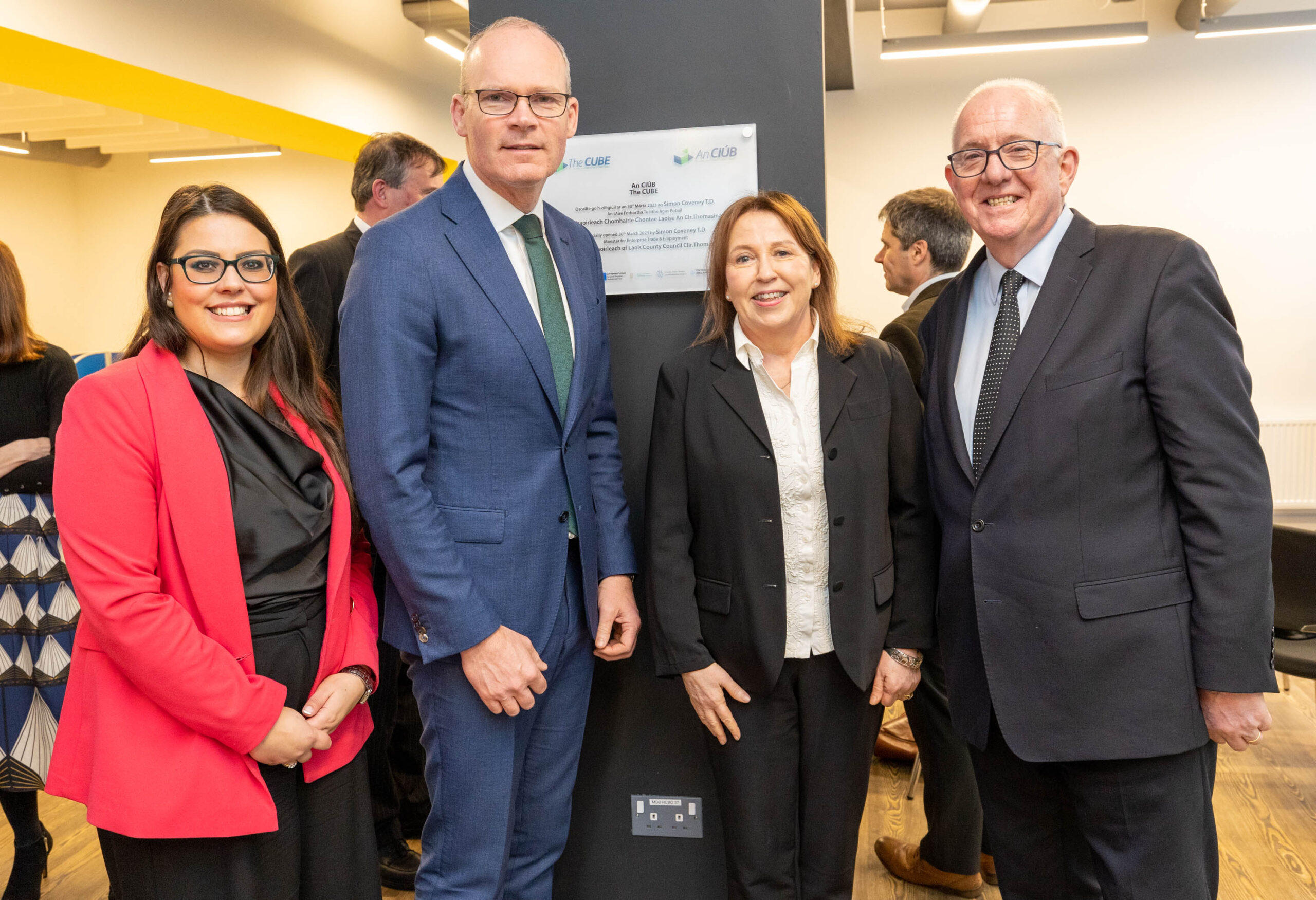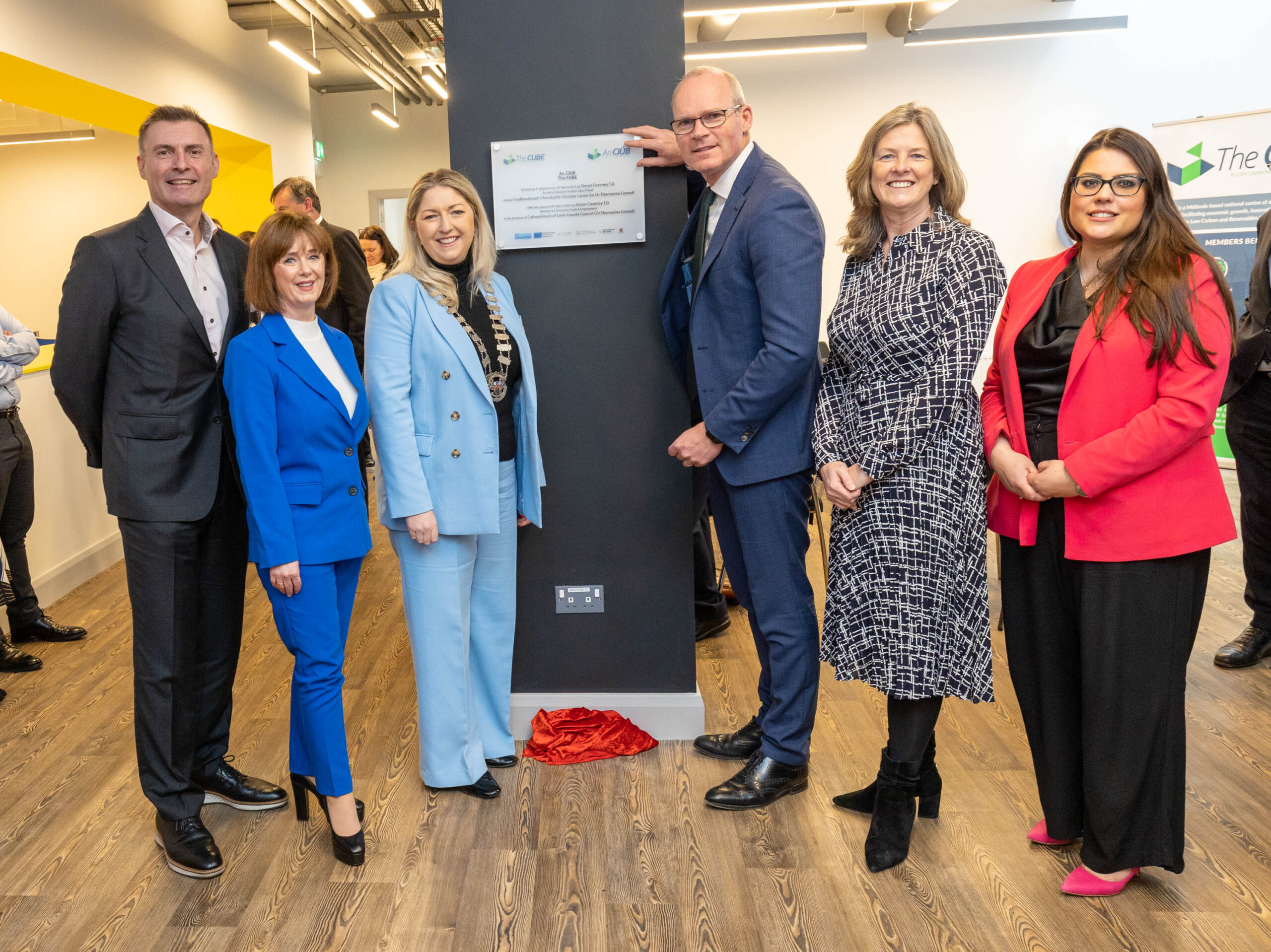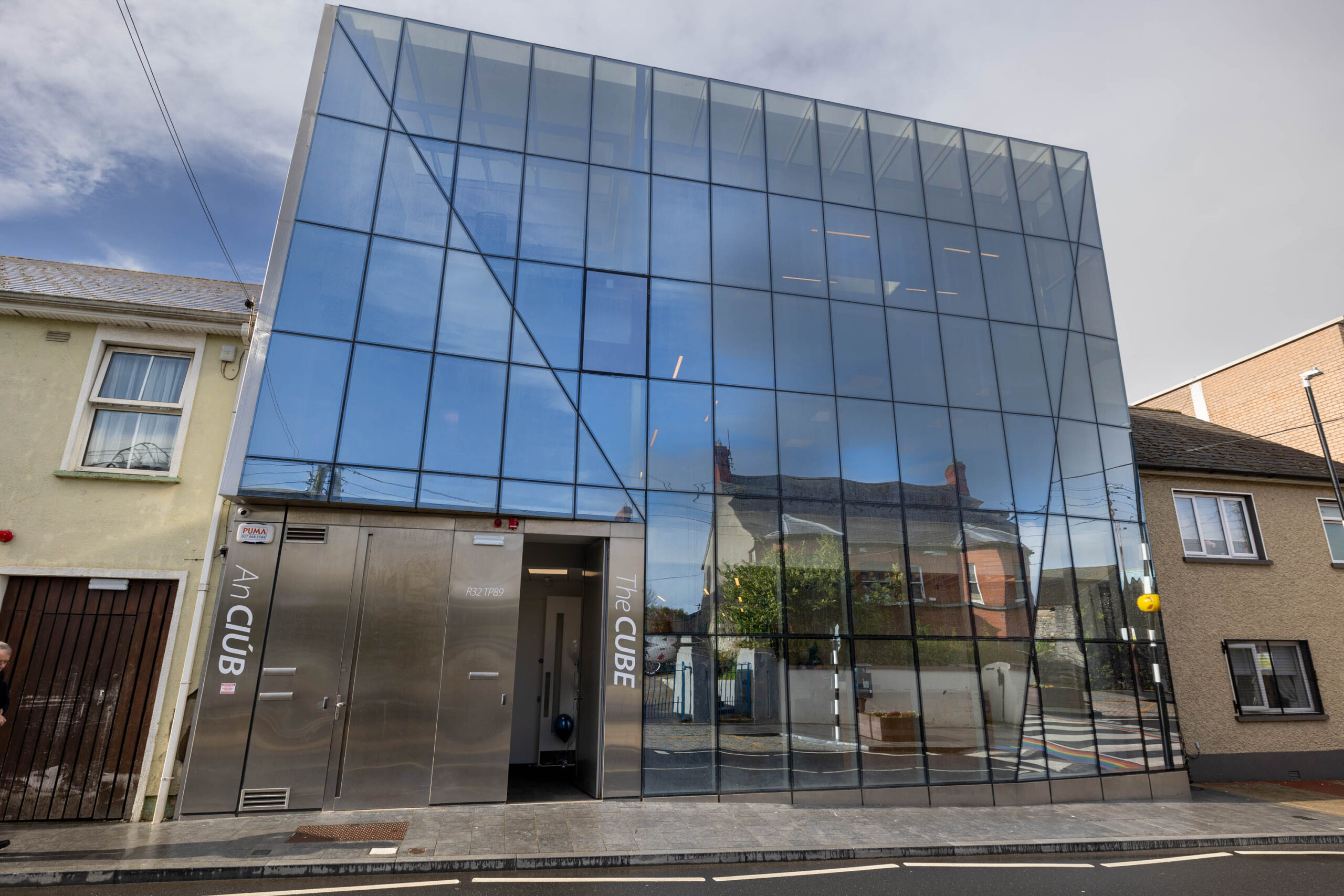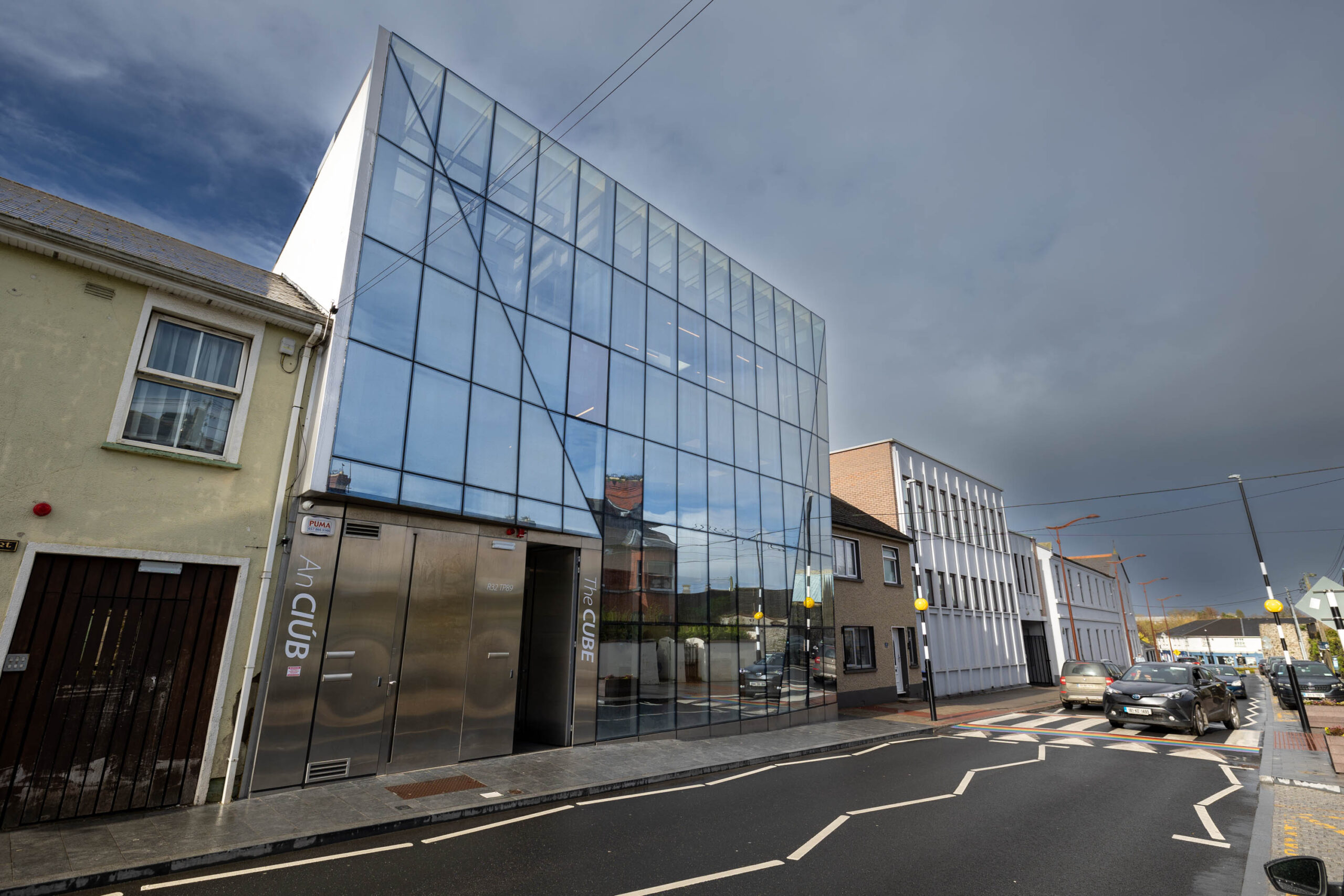 SEE ALSO – The CUBE Low Carbon Centre of Excellence officially opened in Portlaoise