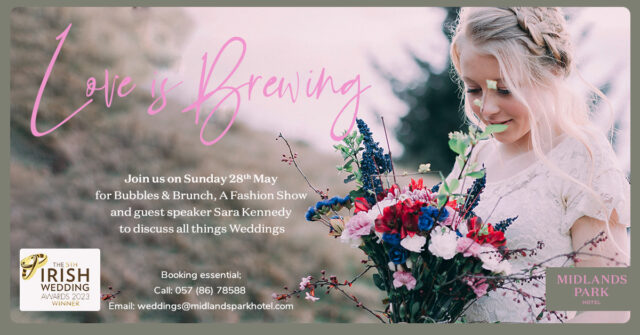 Midlands Park Hotel are hosting a Wedding event on Sunday May 28th called "Love is Brewing". The event will run from 11am to 1pm. All newly engaged couples are invited to attend.
Your wedding day is the day you celebrate your uniqueness. It is the day you celebrate your love for each other. It is the start of your married life together. At Midlands Park Hotel, we want to capture and create a wedding experience that's full of joy and completely unique to you. This experience starts here.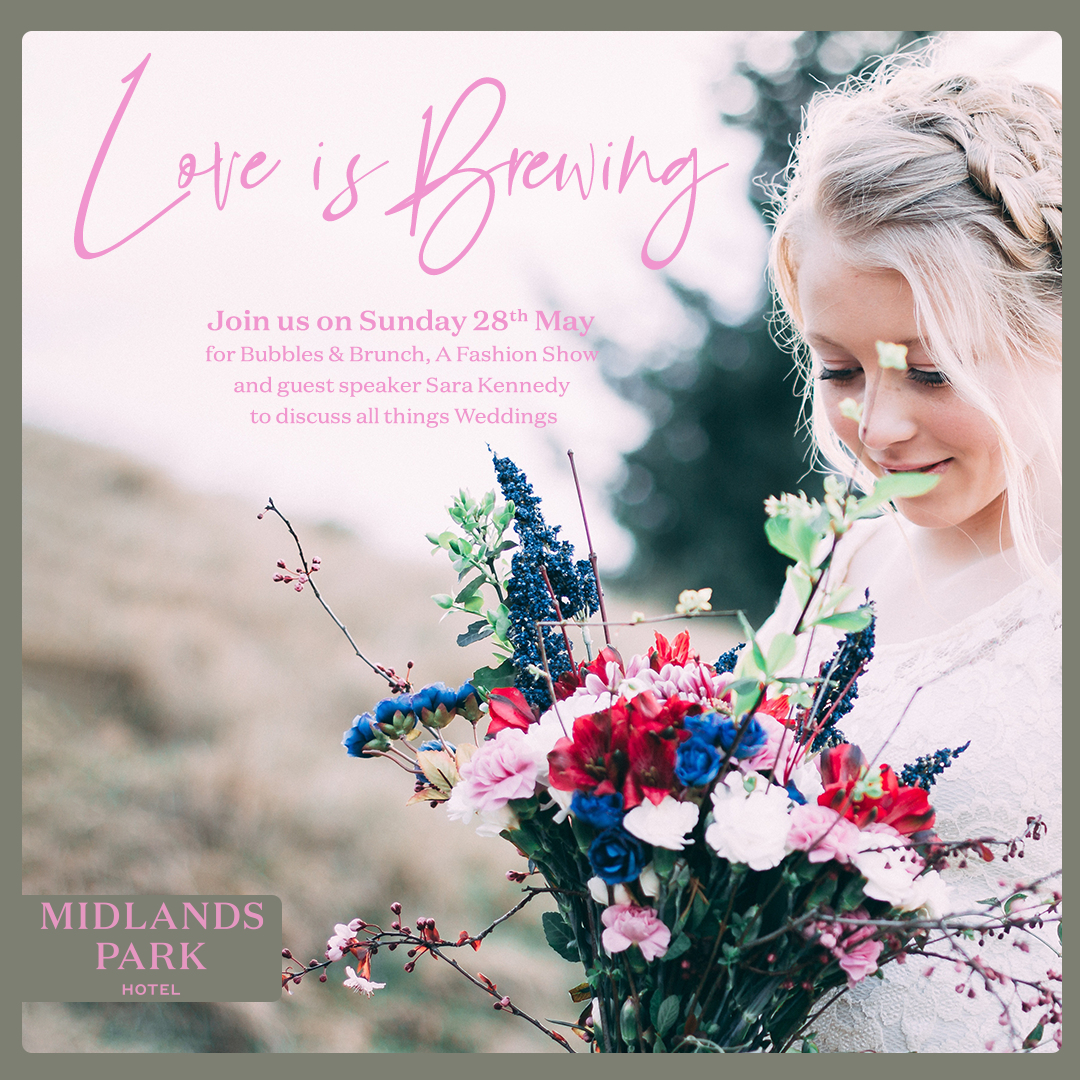 You will be welcomed with mimosas and a delicious brunch with a variety of hot and cold items for you to enjoy. Following your meal, the renowned Irish Wedding Blogger Sara Kennedy will be discussing all things weddings.
There will be an array of local wedding suppliers attending on the day too, in the hopes to reduce the stress of your wedding planning. Last but not least there will be a fashion show, showcasing the latest wedding dresses and suits.
If you would like to book tickets for the event please get in touch with our dedicated wedding team on weddings@midlandsparkhotel.com or phone 057 (86) 78 588 or visit https://www.midlandsparkhotel.com/weddings/wedding-showcase/ for more information.
---
SEE ALSO – Check out our dedicated jobs section here.