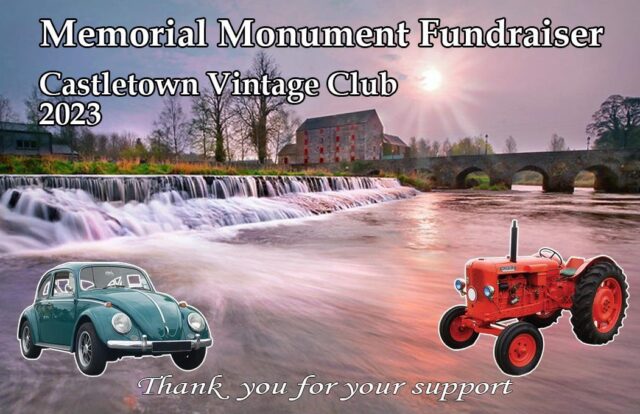 The newly formed Castletown Vintage Club will hold a tractor and car run this Saturday, May 20, to fundraise for a new memorial marking the tragedies that the community suffered from 1981 to 2001.
The loss of a number of young people locally as a result of road traffic accidents, illness and a house fire was recorded in a bronze memorial erected by the River Nore alongside the planting of oak trees.
The theft of the 10ft bronze, copper and brass sculpture in 2011 which cost €28,000, funded through parish and community funding, inscribed with the names of over 20 young people from the area, left the community bewildered and upset.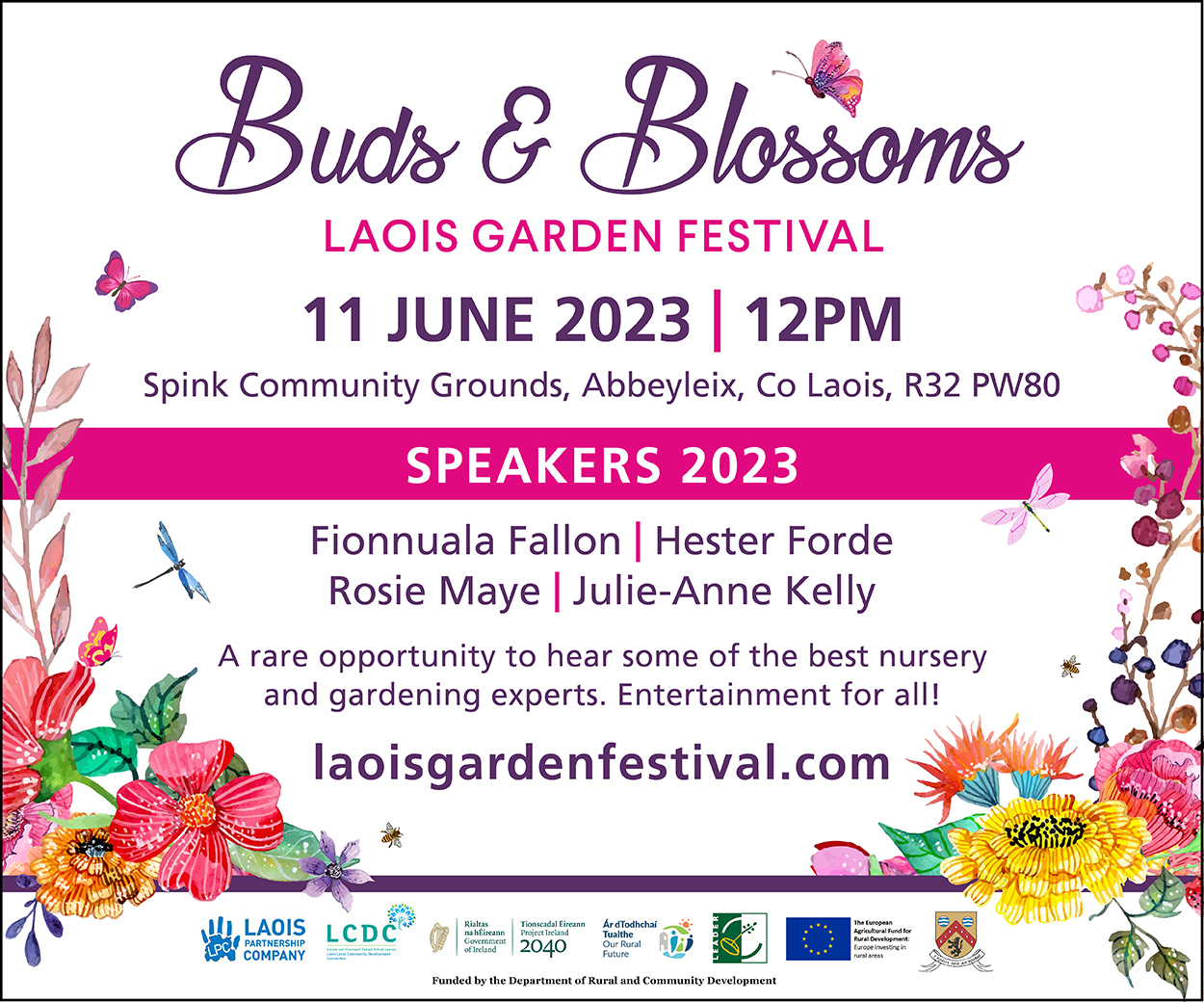 The metal sculpture of a tree, shattered midway to depict lives cut short, was never recovered. Now the local vintage club is preparing for a tractor and car run to bring in money for a new concrete replacement.
Toney Ryan who chairs the vintage club and whose son, Stephen, died aged two-and-a-half in a road accident, was among the young people to whom the sculpture was dedicated, said that this time around the memorial will be of a lot less value and much more secure.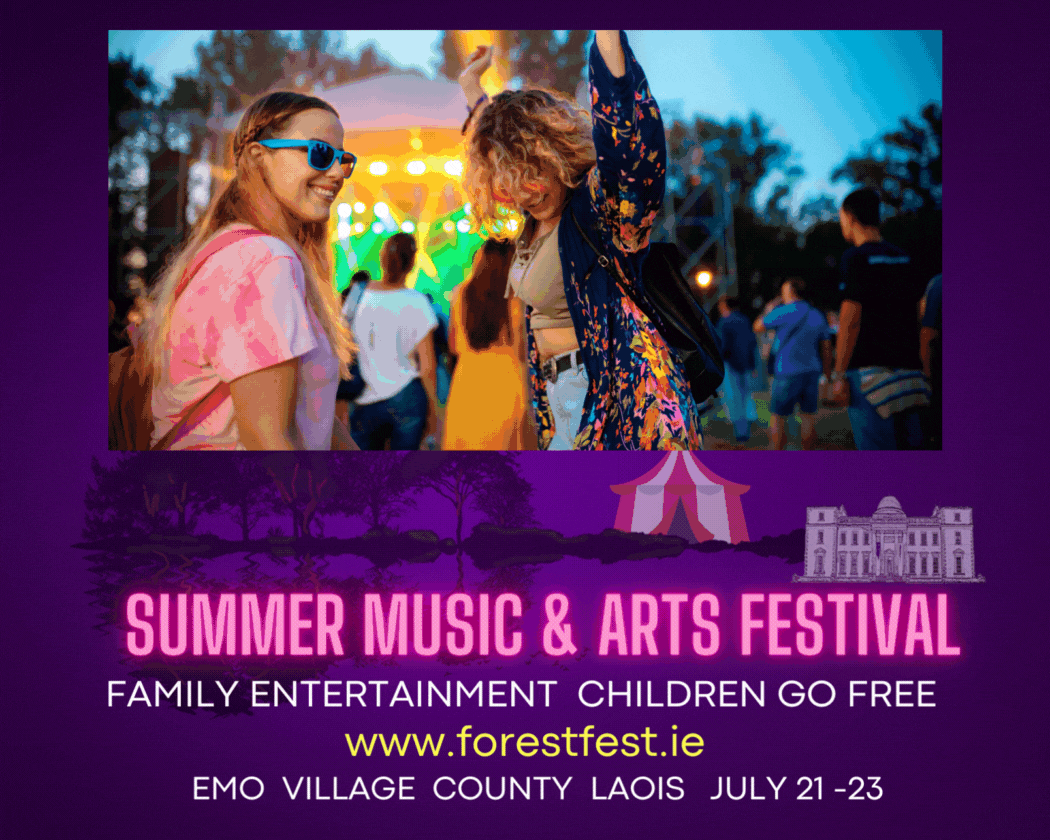 "Local people were devastated that anyone could do such a thing," Toney told LaoisToday.
"The late Fr Rhatigan, parish priest, came up with the idea for the memorial. Originally it was due to be put in place for the millennium but it was actually put up in the winter of 2001," he said.
"Michael Grehan who lost three children: Siobhan (7), Michael jnr (6) and Michelle (3), as a result of a house fire on Christmas Eve 1991, mentioned the possibility of replacing the memorial and we spoke with all the families.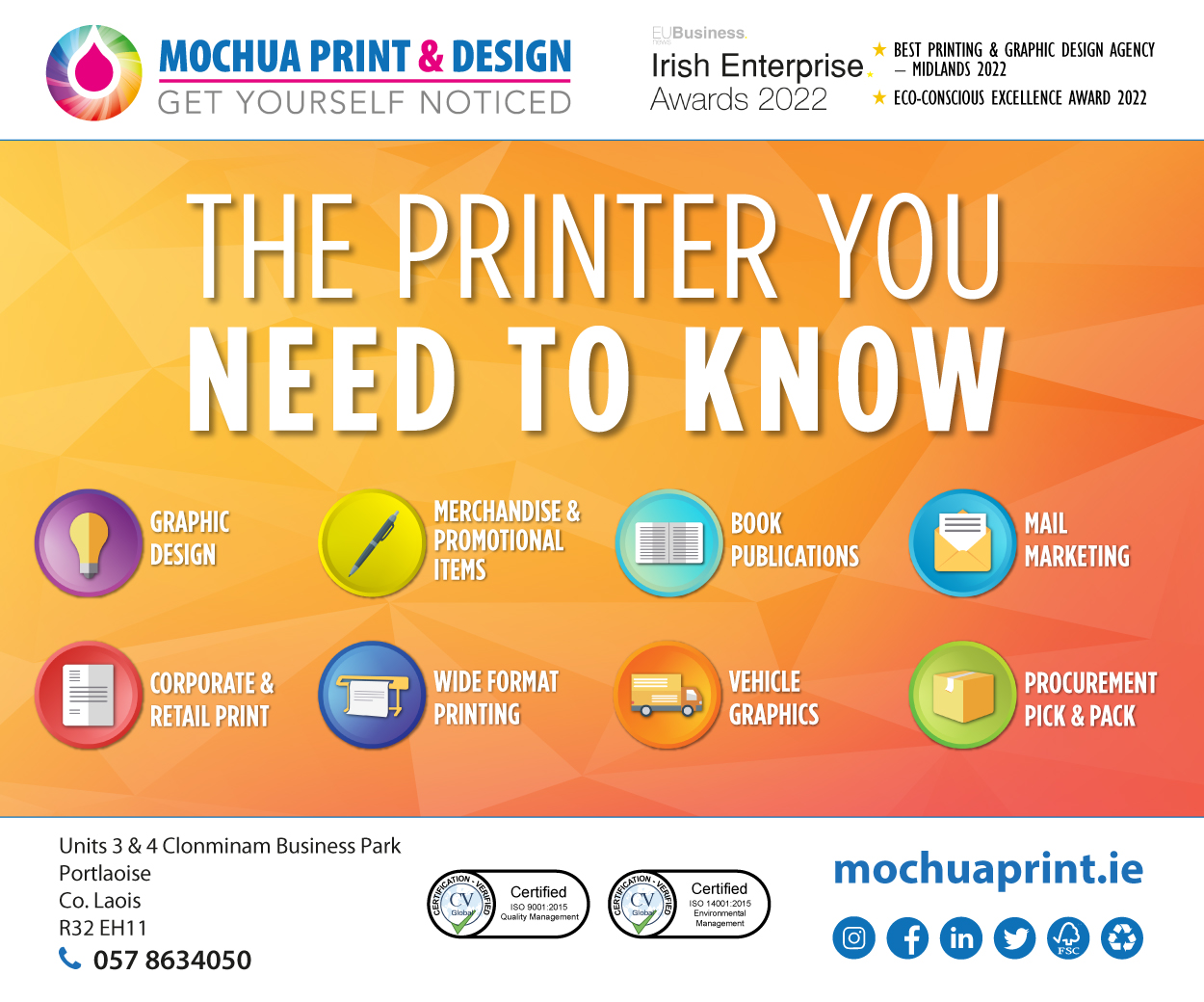 "We made a decision that whenever it would be replaced, that it would not be of the same value. This time, concrete, stone and steel are being used," Toney said.
"It will be made in a mould and then put into position on the bank of the River Nore, back exactly where it used to be. It won't have the same robbing capabilities," he said. The Kelly family was greatly involved in devising the memorial which will be designed and made by Vincent Fitzpatrick from Paddock.
"We have sponsorship from local businesses but we needed more money so we decided to do the vintage run.
"Five members of the vintage club have brothers named on the memorial. We decided to make the vintage run our first fundraiser and something to look back on in years to come," said Toney who has taken part in two road to recovery runs in aid of St James' Hospital skin cancer unit.
"I hope to do another next year with the aim of raising €10,000 for them over a three year period.
"For this vintage run, any vehicle can enter as long as they pay the €20 registration fee per vehicle. Registration will be at 4pm and the run will start at 5pm from the community centre. We are hoping to get a big turnout of support. Everyone we approached is delighted," said Toney.
"The new memorial involves specialised work so we don't have the final price on the nameplate or the unit protecting it, yet. We are hoping that the funds raised will cover the cost but if not, we will raise more money."
Also involved in the vintage club are Fint, Seamus (Sham) and Patrick Cuddy whose brother John was one of the people listed on the memorial, having lost his life as a result of complications arising out of a road accident.
While those years brought dark days for the Castletown community, they were golden years for its hurlers who found solace in winning eight county finals in ten years, having never won any previously.
"Hurling was a huge outlet for the entire community and it was both the best and worst of times," said Fint.
"Sean Hanlon who died in 2000 as a result of a car accident, was an integral part of the GAA scene. Matthew Peters who died in 1998, was another hurler with Castletown and Raymond Cuddy hurled with Shanahoe.
"Castletown parish covers a big area and the young people who died would have made a valuable contribution to our community."
The Castletown Vintage Run takes place this Saturday, May 20. Registration is at 4pm in the Castletown Community Hall and the run starts at 5pm. Refreshments will be served afterwards. 
SEE ALSO – Ballinakill land sells at online auction for over €23,000 per acre