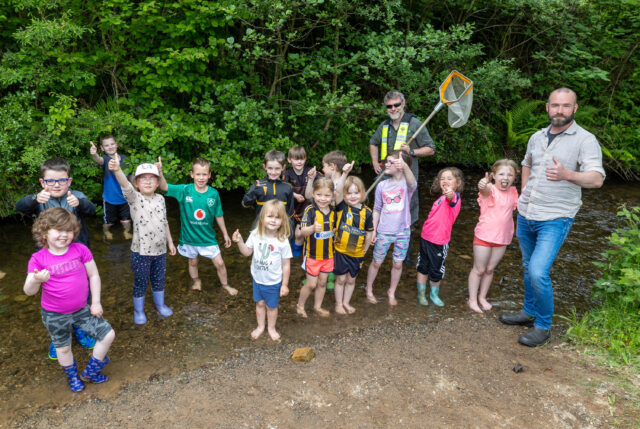 National Biodiversity Week, which took place at the end of May, is an opportunity for communities to celebrate the natural world and its many wonders.
This year a number of events were held in Laois looking at different aspects of biodiversity.
There was a 'dusk chorus' at Abbeyleix Bog hosted by the Laois branch of Birdwatch Ireland, which was complimented by a photography display of the biodiversity of Abbeyleix Bog which ran throughout the week in Abbeyleix Library.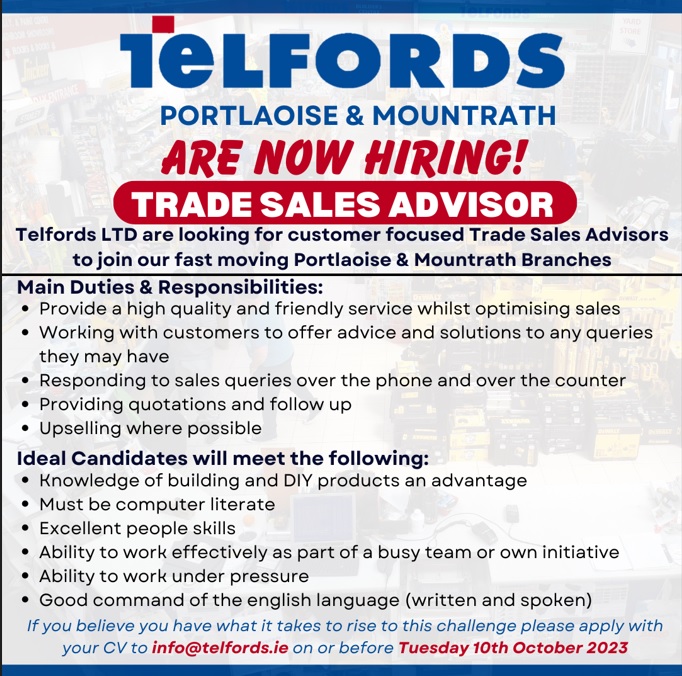 Abbeyleix Library also held a Biodiversity – themed family craft event, making 'bug collage'.
Wildlife photography was again the topic with a talk in Portlaoise library by award winning photographer Heather Rice.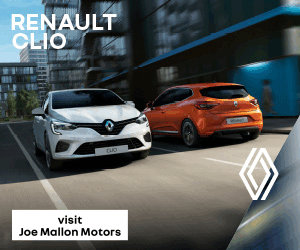 Heather not only spoke about the techniques involved in capturing amazing wildlife images, but also how her life is immersed in the natural world and how it can bring solace to us as she has written about in one of her books – "Nature Photography Therapy".
In Camross, newly appointed Heritage Officer Thomas Carolan teamed up with Camross Tidy Towns and LAWPRO – the Local Authority Waters Programme for an event to highlight the pristine
water of the Little Delour River.
Scientist Paul O'Callaghan of LAWPRO's Blue Dot Programme was
there to show the community the rich and important biodiversity of their local Delour River.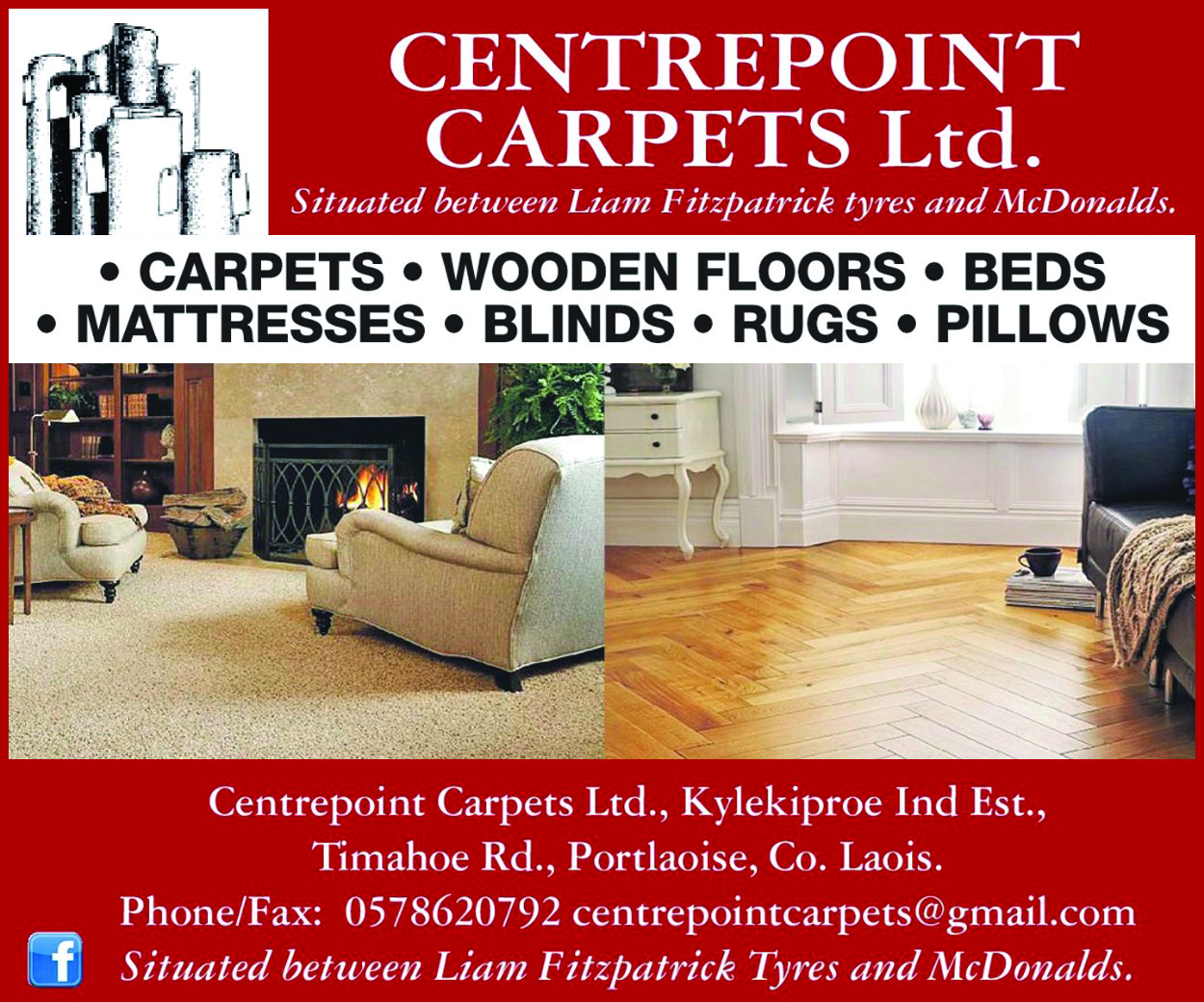 'Blue Dot waters' is the term used to describe our best quality waters.
They have the highest ecological quality of all our waters and often a greater diversity of species that are sensitive to
pollution.
They contain a diverse community of plants and animals that are very sensitive to pollution such as Stoneflies, Mayflies, Freshwater Pearl Mussels and the Slender Naiad.
The Little Delour is part of one of these Blue Dot River catchments and so is very important.
Unfortunately, Blue Dot or high status waters are in decline with 9 Blue Dot sites remaining in Laois compared to 18 in 2000.
The Blue Dots programme aims to keep these Blue Dot sites in pristine condition and to bring back former Blur Dot sites to high status once again.
This programme encourages engagement with local communities and supports them to undertake projects and awareness campaigns to help protect and restore their local rivers.
There is also The Blue Dot Award, which Camross Tidy towns shared in 2023 together with IRD Duhallow in County Cork reflecting the great work the community in Camross is doing to protect the Little Delour and keep its water quality pristine.
At the event, people were shown how the Blue Dot scientist takes samples of the river by doing a 'kick sample' which is done by disturbing the substrate of the river to dislodge macroinvertebrates present and then identifying what species are in the river.
On the day, many different types of mayfly, stonefly, and caddisfly were found which indicate the high water quality environment of the Little Delour that allows these pollution-sensitive species to
thrive in these waters.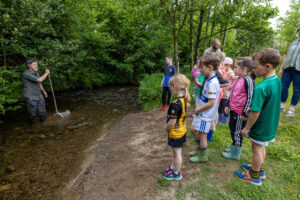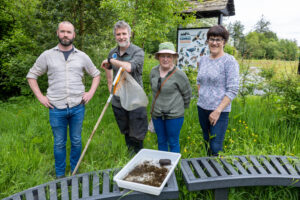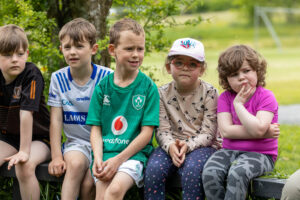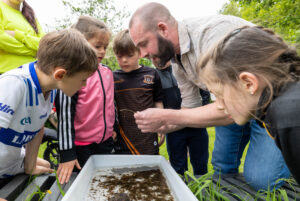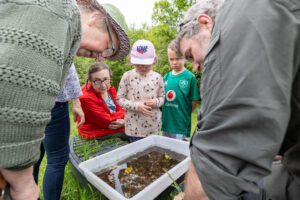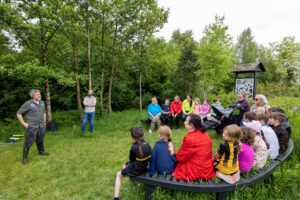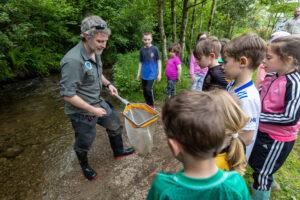 SEE ALSO – Two Laois students awarded Portlaoise CBS scholarship for 2023/2024 academic year