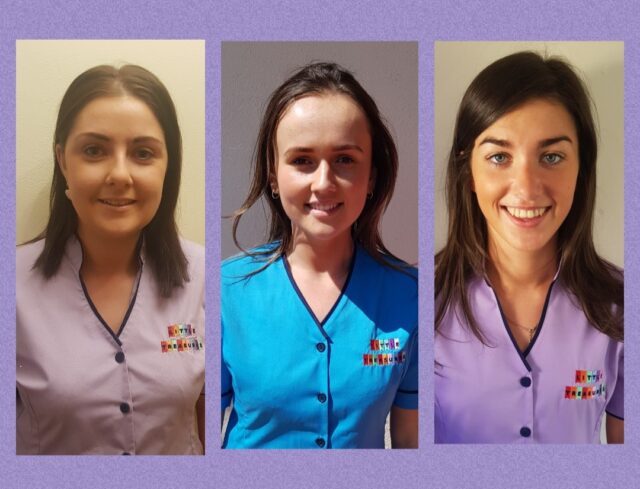 Little Treasures Preschool and Afterschool, which is run by Portlaoise lady Elaine Gavin, is now celebrating having completed its first year in business.
Located on the Borris Road, very close to the centre of Portlaoise, Little Treasures opened their doors in August 2019.  They are currently enrolling for ECCE places and afterschool places for September 2020.
"Our service offers two ECCE sessions – mornings and afternoons,"explains Elaine.
"We also offer a part-time service available to parents after each ECCE session where a child can stay for up to two extra hours for a cost of €5 per hour.
"Places for extra hours will be limited so will need to be booked in advance. Our service consists of Three Play Pods and a one large outdoor space."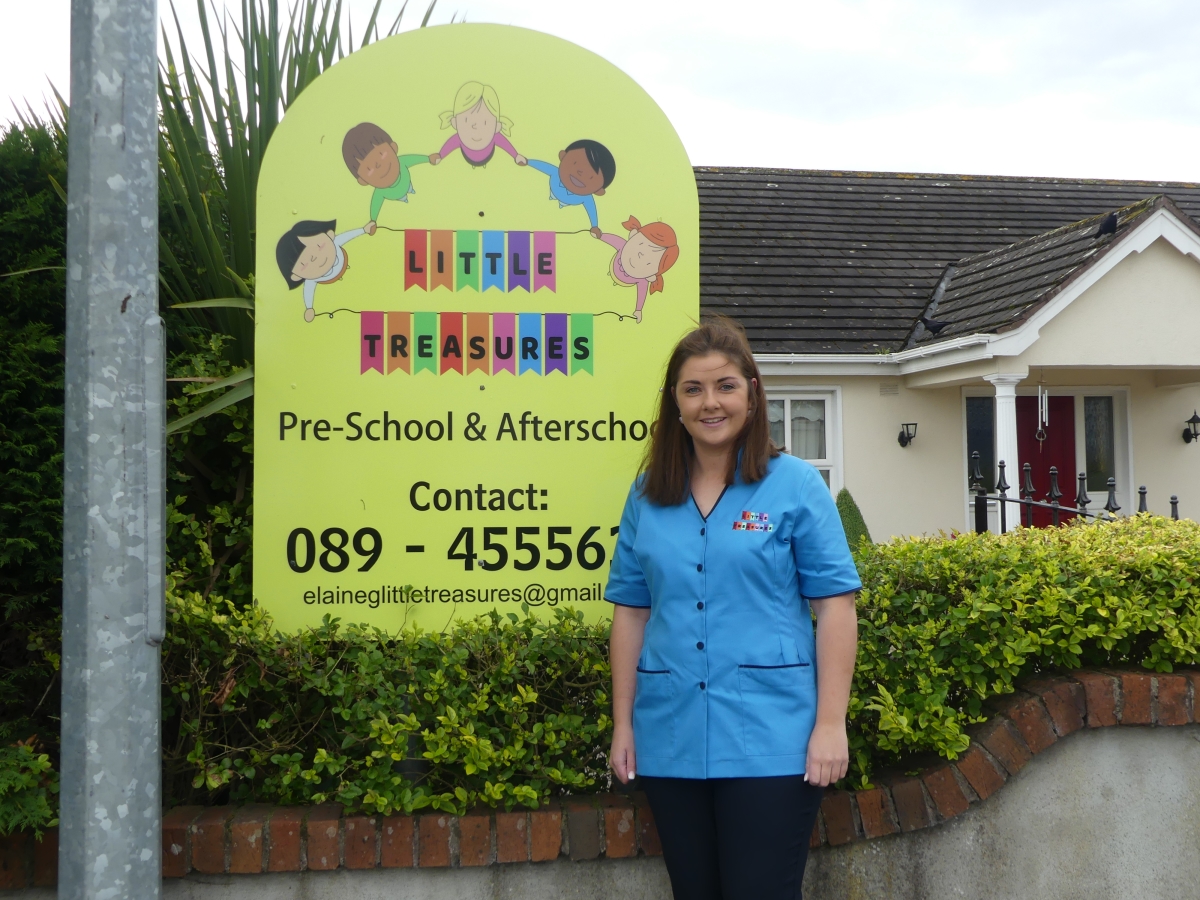 Our ECCE Curriculum
"We offer a play-based curriculum within our service where we encourage all children to develop and learn through their creative imaginations using natural materials," adds Elaine.
"Our curriculum also consists of the following:
Exploring Nature and how the World Works (i.e Planting, Lifecylces)
Outdoor Activties through Play
Seasonal Learning i.e (Spring Time, Hibernation, Christmas Shows,etc)
Celebrate diversity and difficult cultures (ie. Chinese New Year)
Identity and Belonging – Birthday Celebrations
Montessori Approaches
Fine Motor Skill Development
Sensorial Play
Creative Role Play through scoial development
Arts and Crafts
Baking Fun
As part of the Season Spring we learned all about the Life-Cycle of the frog. This activity gave children the opportunity to explore how nature works around them and to learn new vocabulary.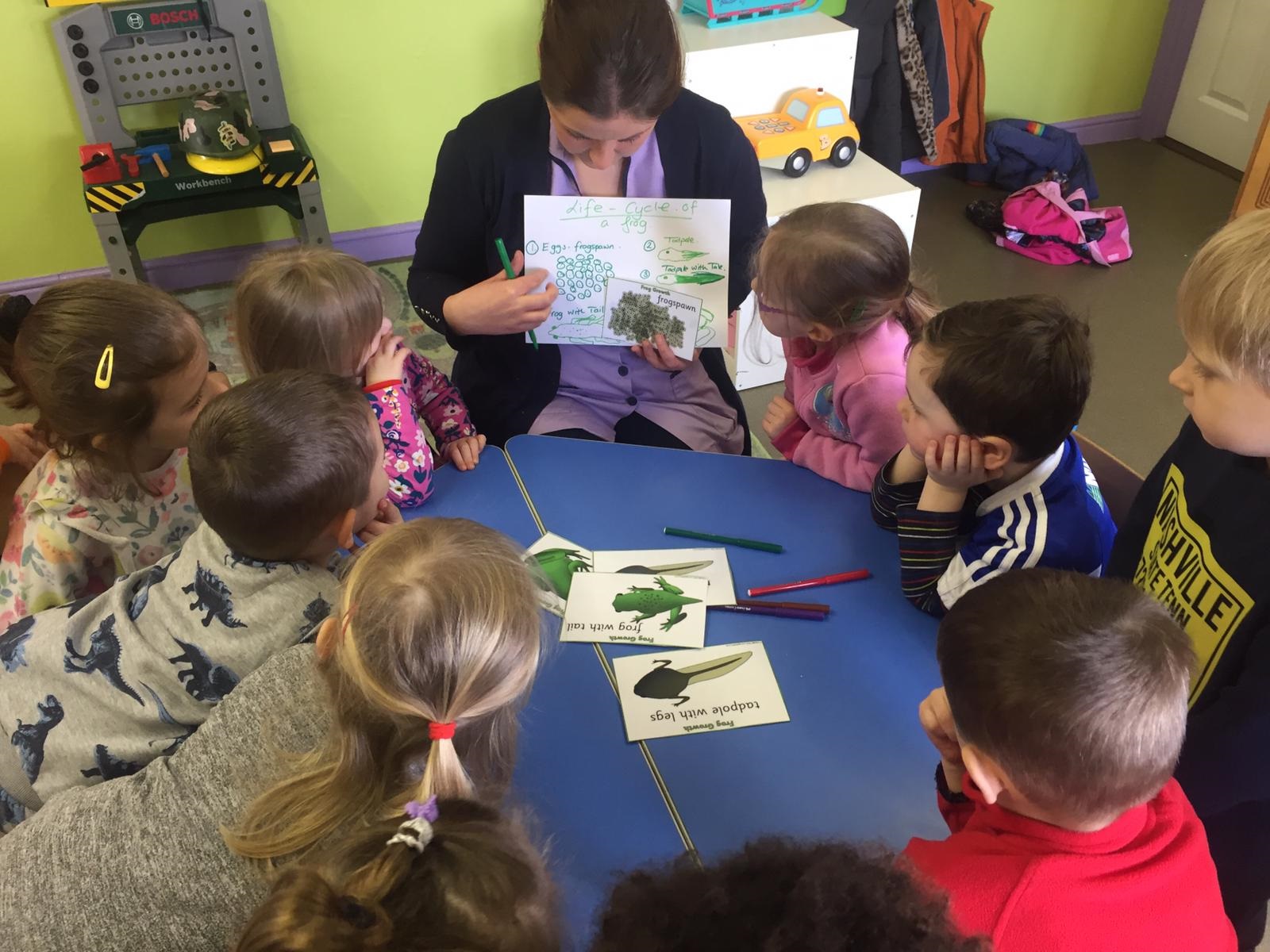 Planting
We grew our very own Sunflowers. From this activity children experienced how a plant can grow from completing a step by step process. From this activity we encorporated the Life Cycle of a plant.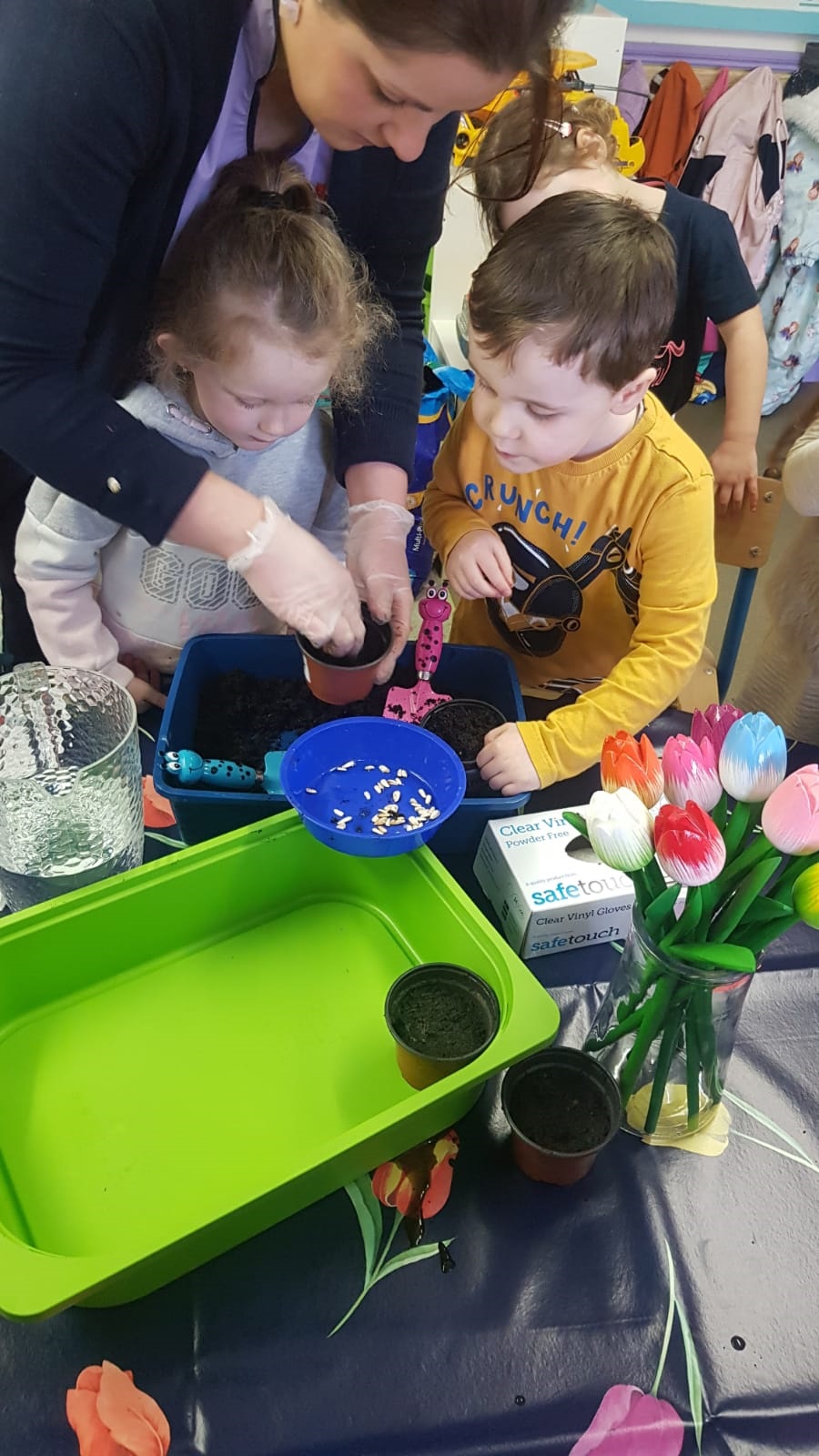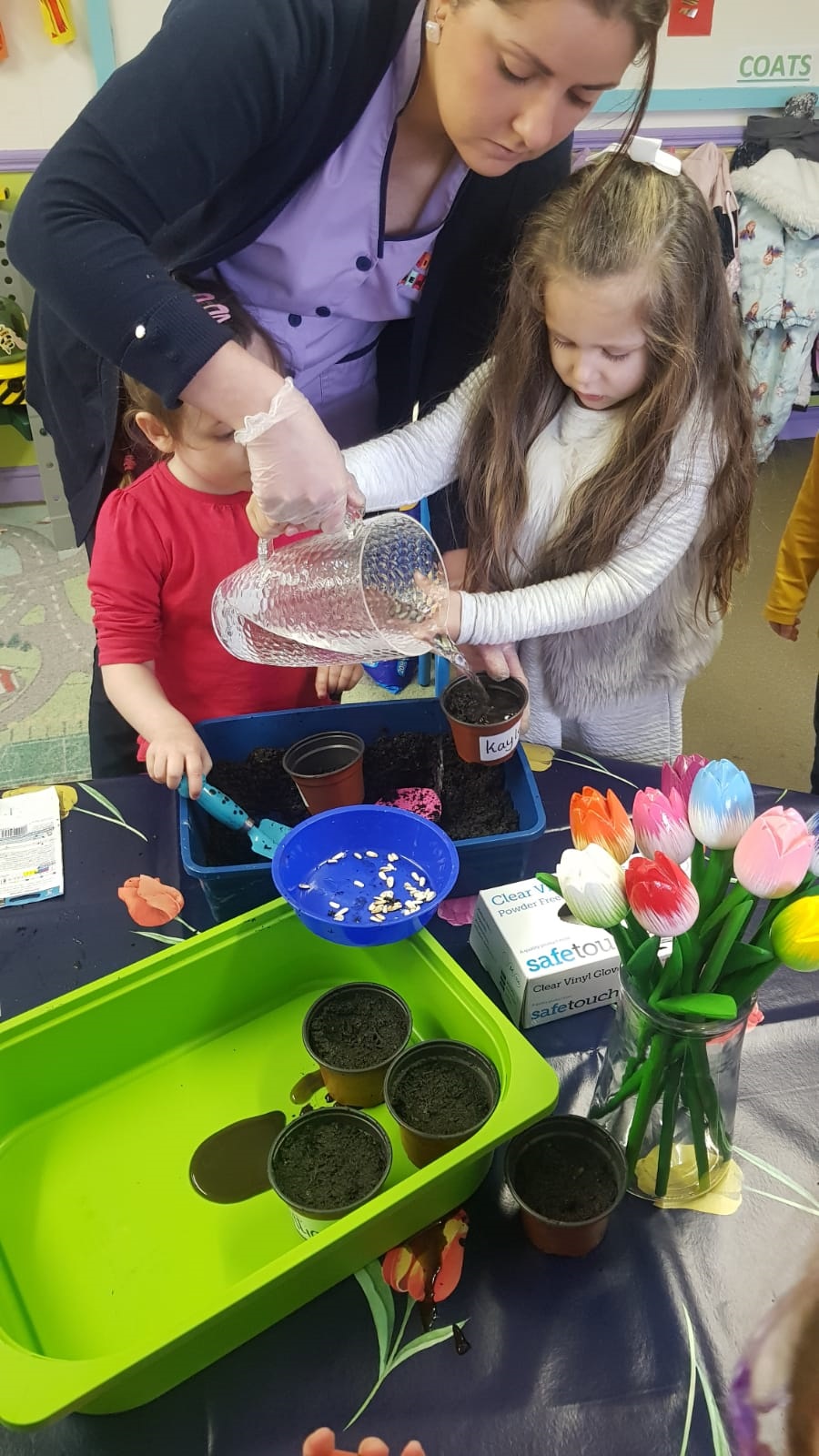 ---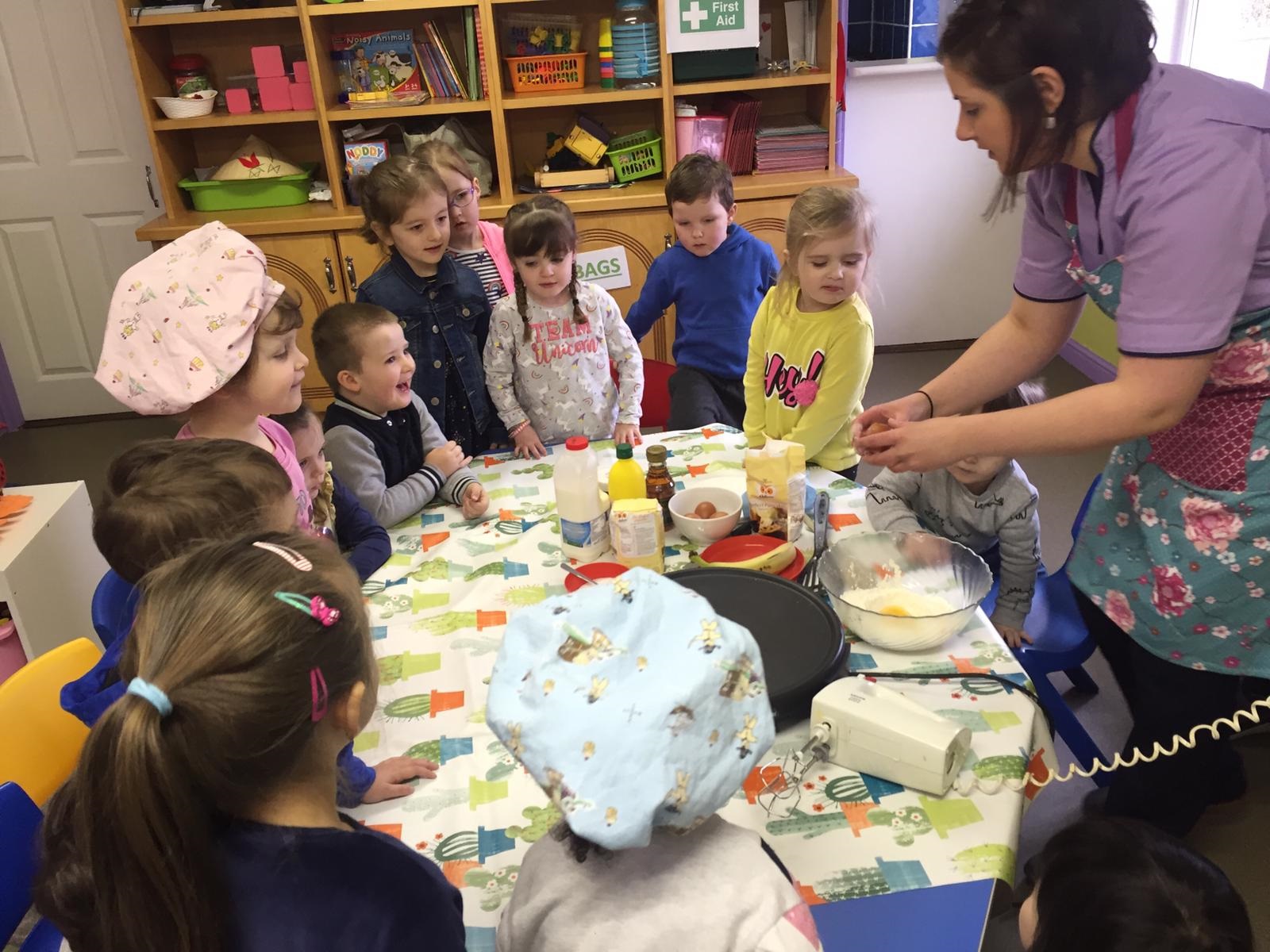 Pancake Tuesday
---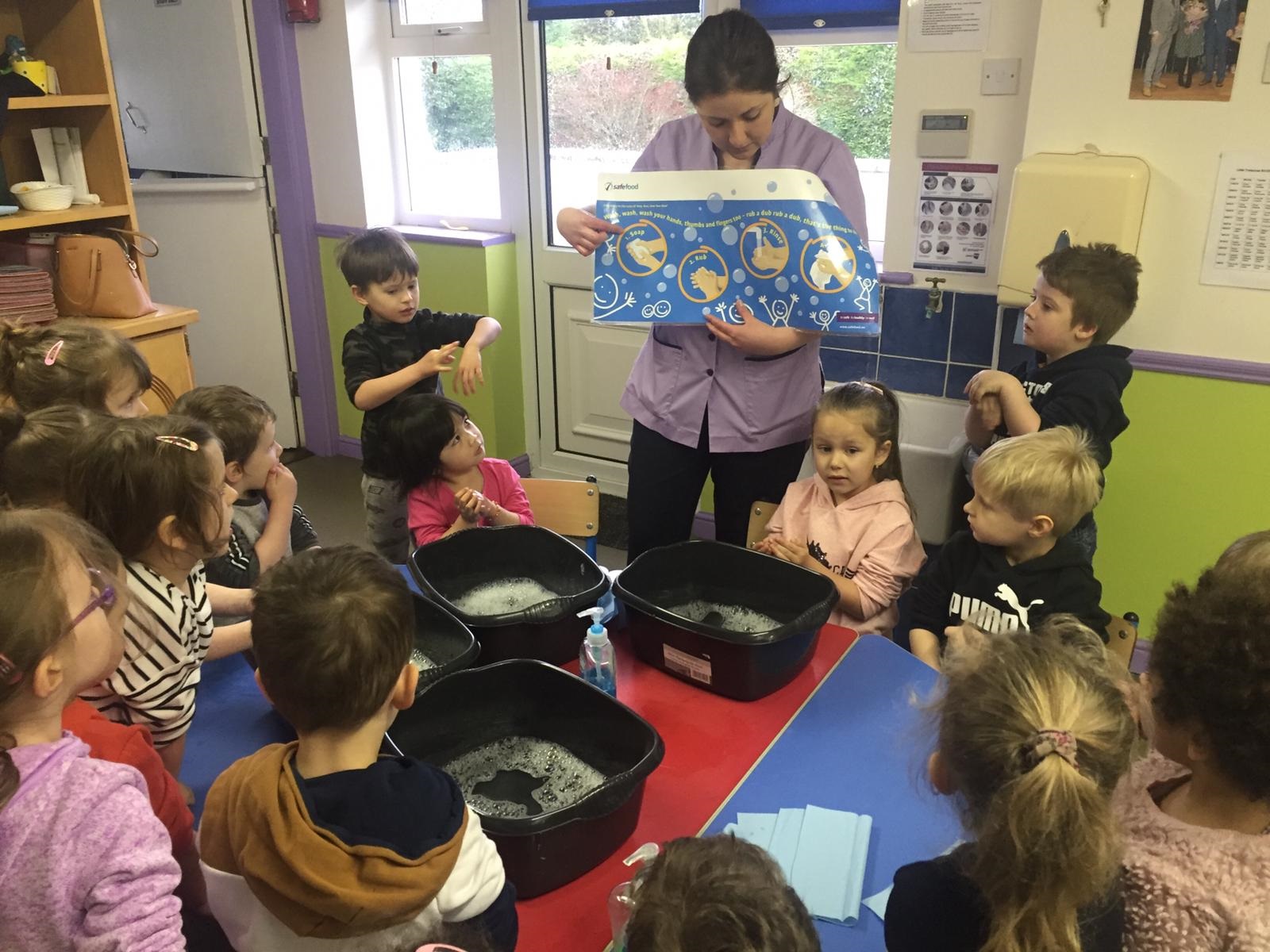 All about germs
Due to Covid-19 we felt that it would be an important topic to discuss and demonstrate with children why it is important to wash our hands after each activity completed in school.
This was a very important activity that all children seemed to enjoy that was relevant to the current climate.
---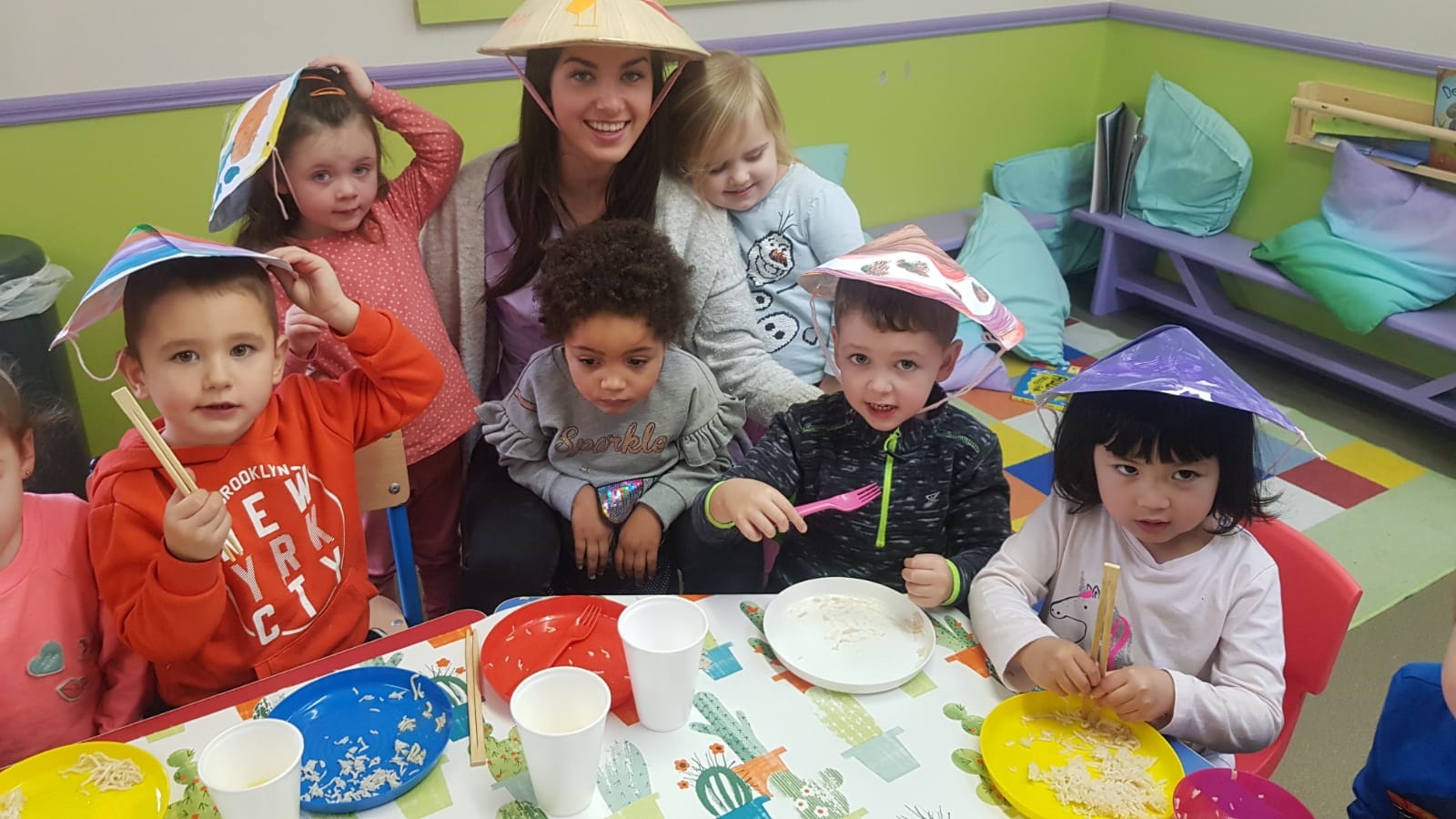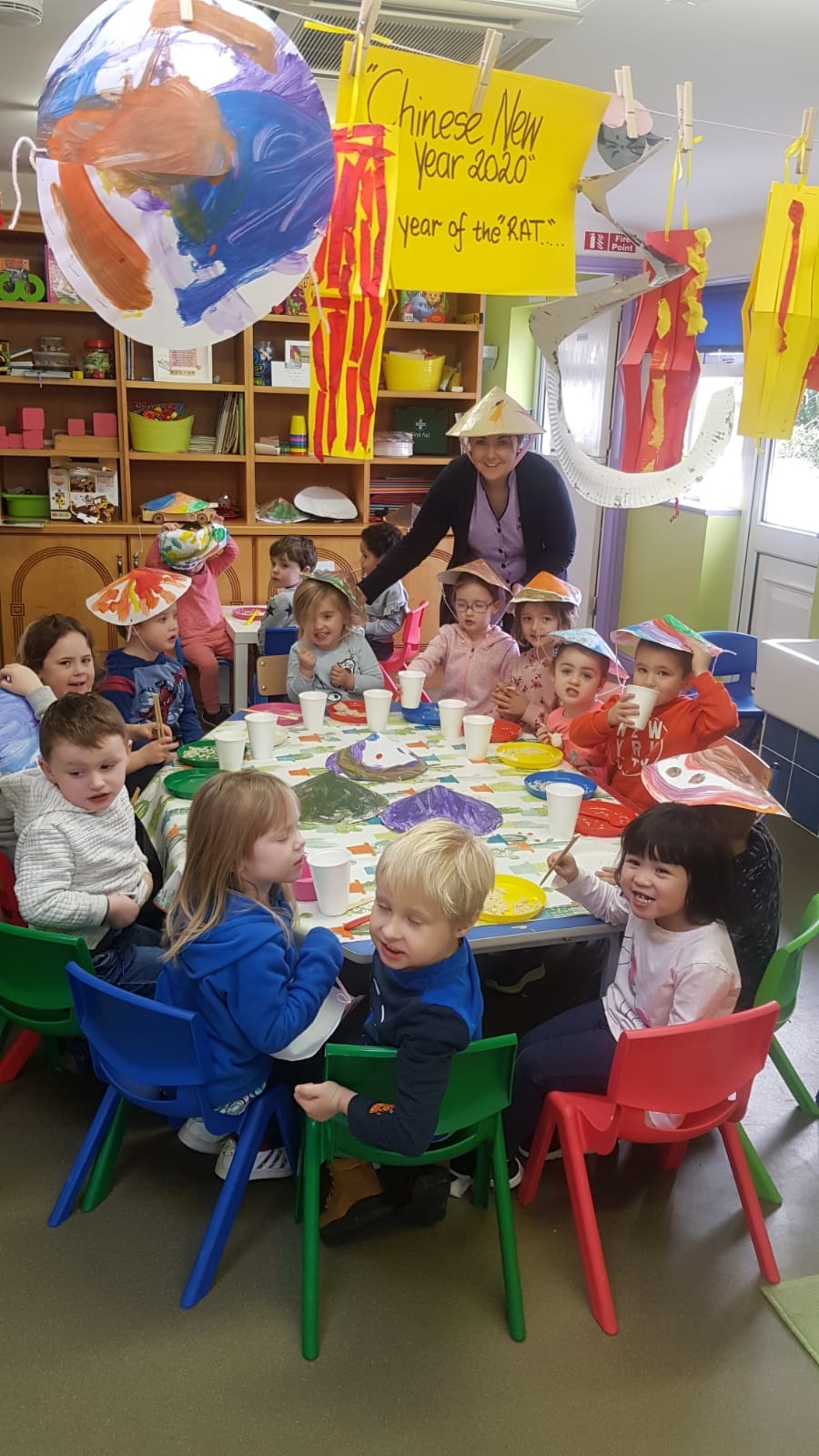 Celebrating Culture – Chinese New Year
During this experience we tasted food from China and learned how to use "chop sticks".
This activity was very educational for children to learn about the different foods in China in which will allow them to compare to other countries.
We also learned about the different landmarks such as the Great Wall of China.
---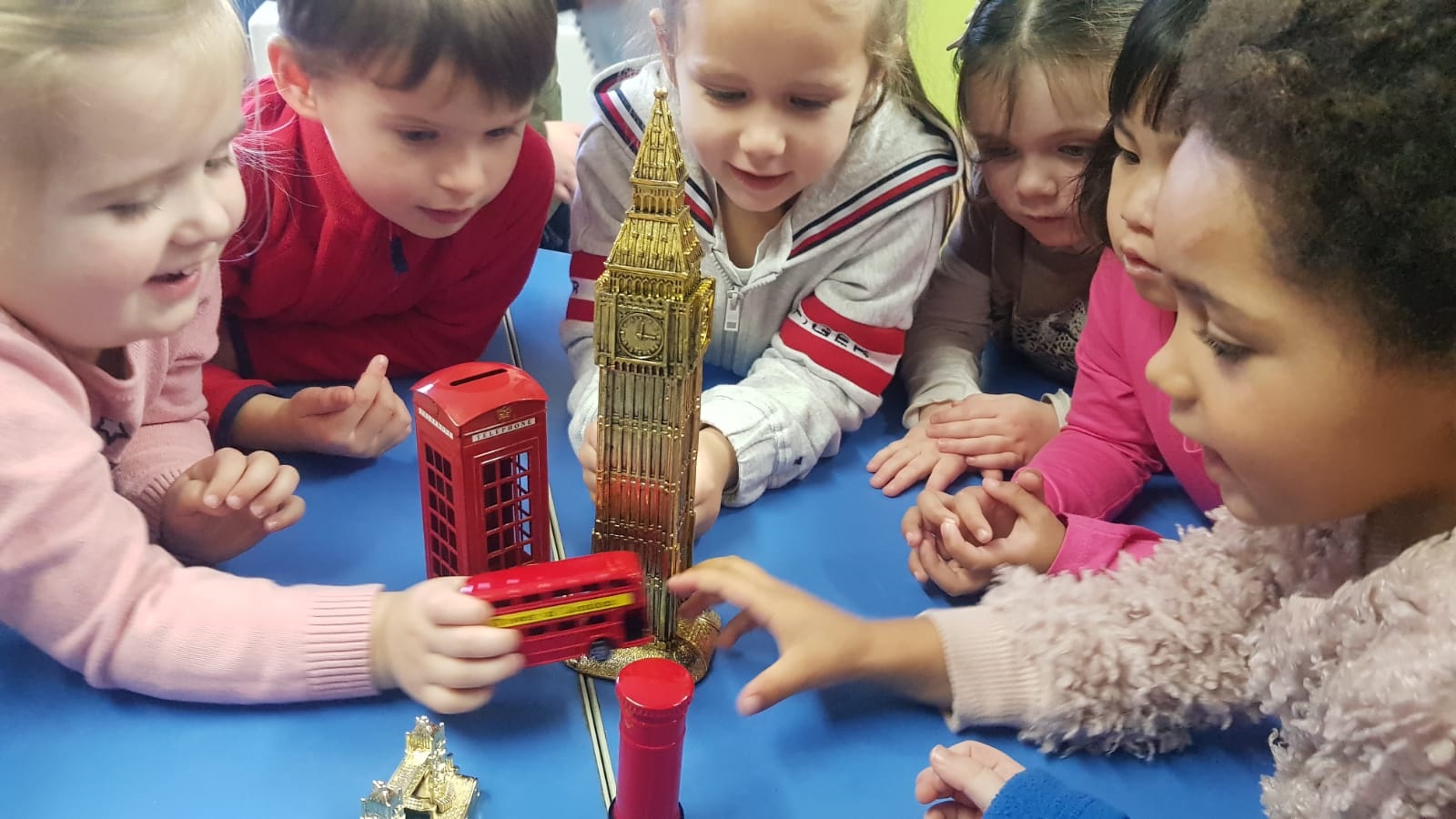 Emergent Interest – London
We learned that "BIG BEN" is a big clock and he lives in London. Elaine brought in all the ornaments for the children to experience and look at to help them understand all about the theme London.
---

Christmas Concert and Santa's First Visit to Little Treasures
All children delighted to chat with Santa before he has to head back to the North Pole.
---

Birthday Celebrations – (Identity and Belonging)
We celebrate all children's birthday in school if the parents and children would like their children's special day celebrated with teachers and friends.
---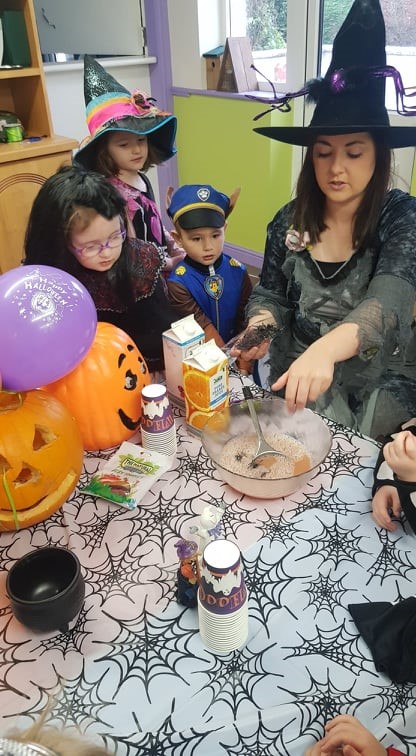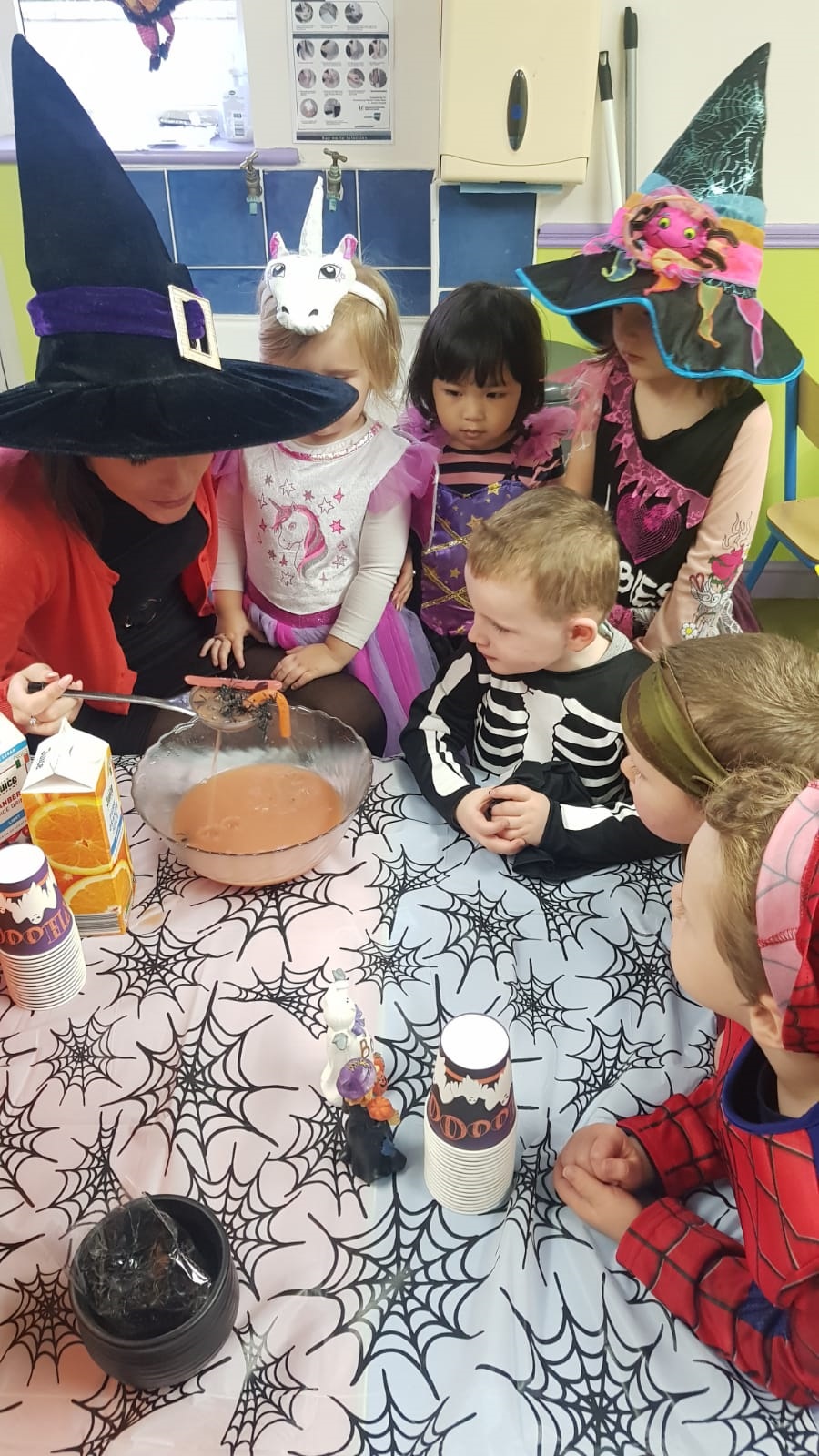 Halloween Fun
We made a Witches potion out of Spiders and worms! It was very yummy. All children seemed to enjoy it! Throughout the Halloween experience webelieve that it is important for children to expiriment and be creative during this fun celebration.
---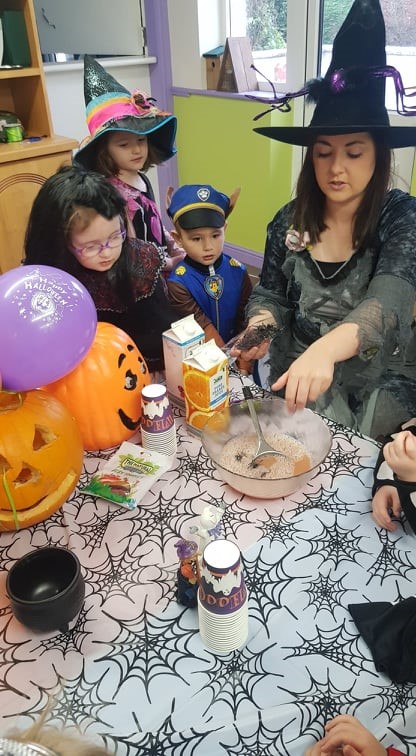 Fancy Dress and Pumpkin Carving!
---

Outdoor Play Area
We also have an enclosed outdoor play area which is very popular with the children.
---

Our first graduation
Despite having to close in March and not being able to see the children for a couple of months, thankfully we were able to hold individual graduations and it was great to see the children and their parents before they start big school in September!
---
After School Service
Our Afterschool Homework club is available from 1.30 to 6pm Monday to Friday. We provide children with a hot FREE meal for an additional €6 per hour.
All children will be provided with support and guidance with their homework studies. An afterschool Curriculum will be provided for children from the ages 4 years to 10 years such as:
Arts and Crafts
Music and Dance
Baking
Outdoor Fun and Games
---

Meet Our Teachers!
Elaine Gavin – Owner and Mnager of Little Treasures Preschool Portlaoise. Elaine has worked in Early Childhood Education for the past 5 years and has completed her level 8 in Early Childhood Education from Carlow IT in 2017. Elaine recently graduated from Mary Immaculate College for Leadership for Access and Inclusion in the Early Years.
Grace – We are welcoming our new teacher Grace to Little Treasures this September. Grace has just completed her level 8 degree in Early Childhood Education from Carlow Institute of Technology. Grace has studied this course for the past three years. We cannot wait for Grace to join our team.
Abbie – Abbie has an honours Degree level 8 from Waterford Institute of Technology where she studied her Early Childhood Education for three years. Abbie is a kind hearted and caring teacher to all the children in Little Treasures and has been a part of the Little Treasures Staff since August 2019.
---
Further Information
If you would like to enquire about our service for FREE ECCE and Afterschool care you can contact Elaine on 085-1556913 or you can email elaineglittletreasures@gmail.com for further enquries. All the staff in Little Treasures are really looking forward to welcoming back our children and meeting our new children starting in September 2020.
SEE ALSO – Check out the dedicated property section on LaoisToday