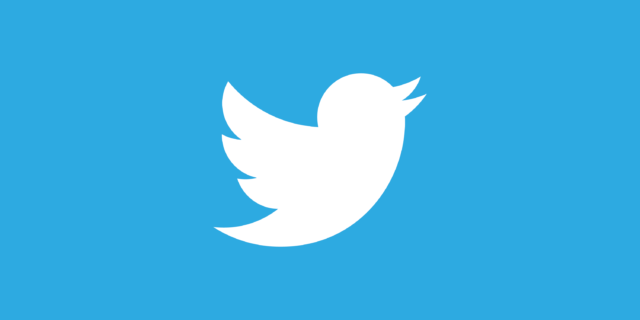 A new website wouldn't be complete without a 'Top 25' list.
Well here it is. We've picked out the 25 Laois people you simply have to be following on Twitter.
While the list is somewhat subjective, we had some rules to guide us. Being high profile wasn't enough. Having loads of followers wasn't enough. Tweeting very regularly wasn't enough. Being a serial retweeter wasn't enough.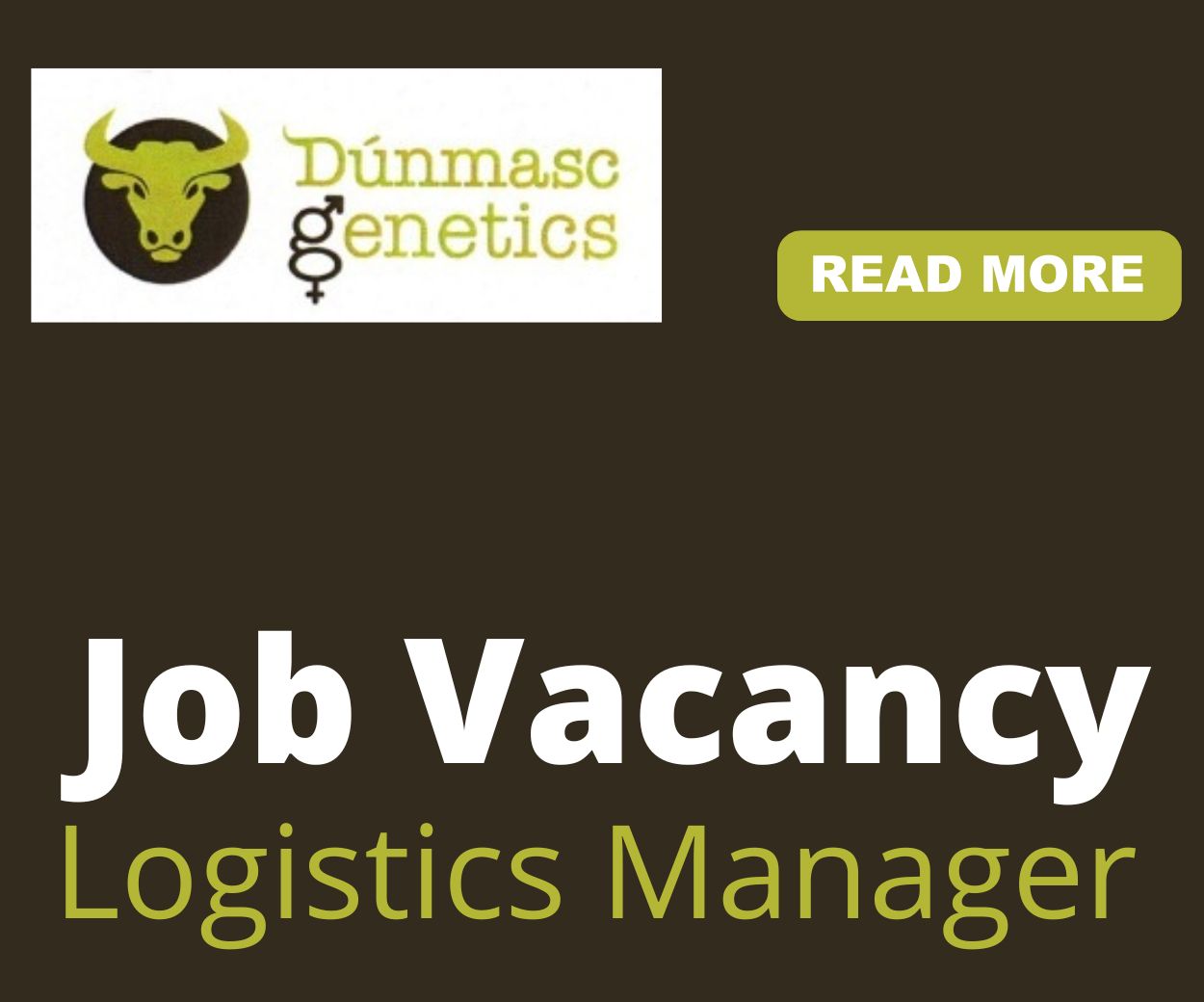 We wanted to bring you a list of people whose accounts are really worth following. Whose tweets can inform and entertain. They can make you think and make you laugh.
We know there's a high proportion of men on this list but Twitter seems to be a male-dominated platform. When we get around to choosing the top Laois Instagram accounts to follow, you can be sure that the balance will swing back in favour of the women.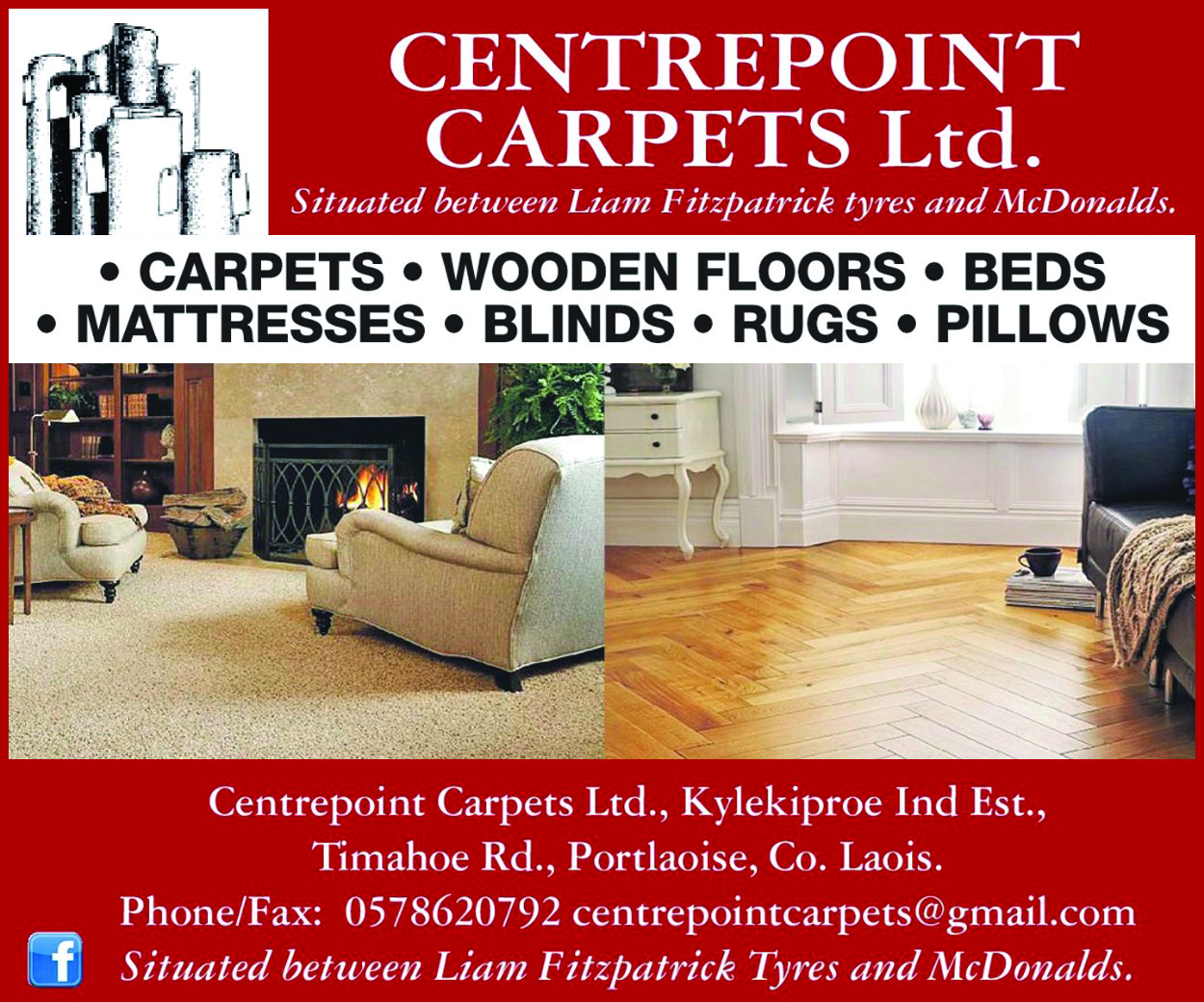 We know nobody will agree with this list. But, look, that's what it's all about.
For those who are disappointed not to make the list, we just encourage you to keep at it. Your day might come.
For those who are disappointed – or thrilled – at their ranking, we have this to say: this list is like the stock exchange. Your value can fall as well as rise.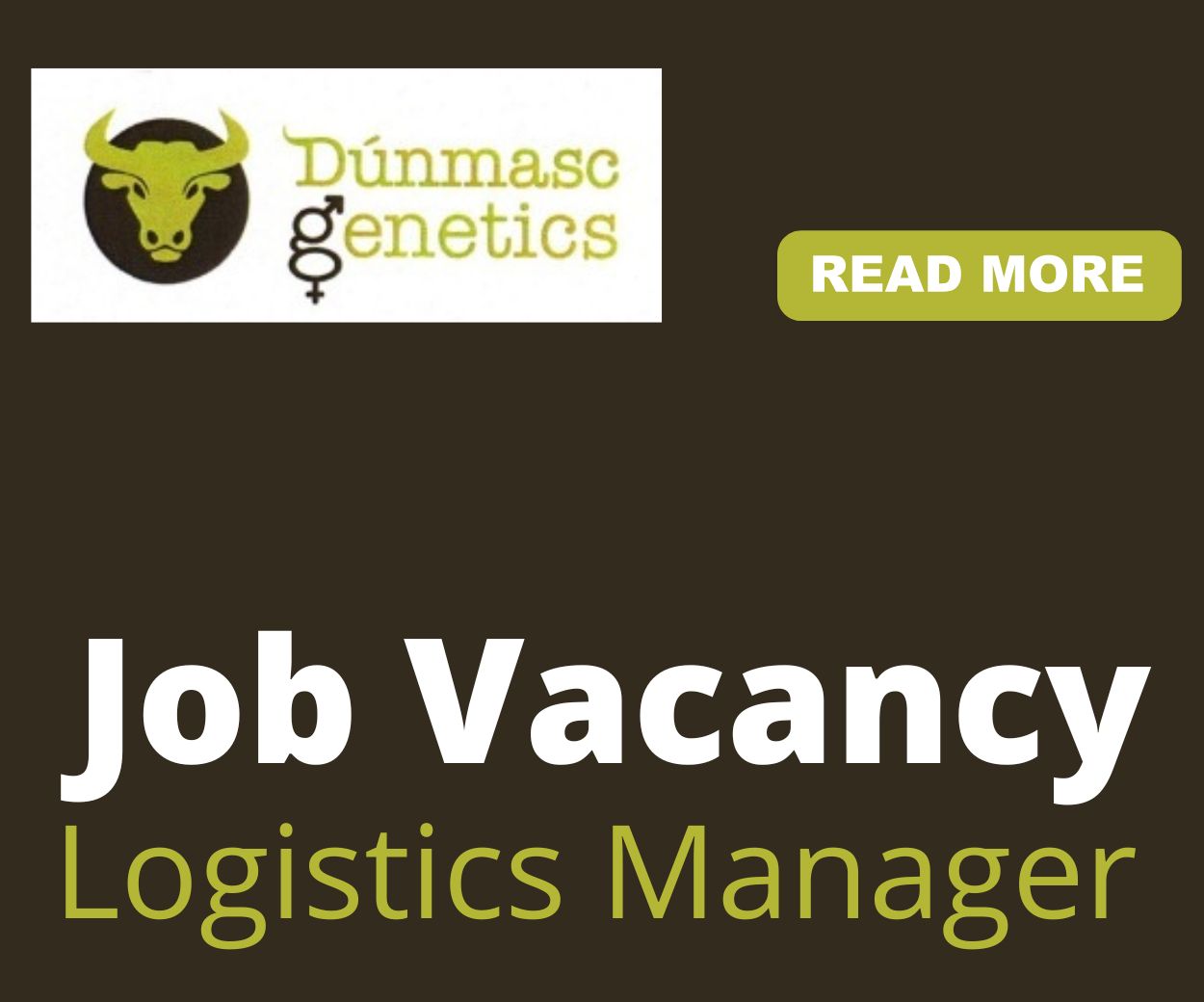 25. Siun Lennon
One of only four ladies to make this list, but well worth her place. Brings a great sense of humour to proceedings although being one of the younger tweeters on this list means that some of what she's on about goes right over our head. That'd be youngsters for you now.
Managed to showcase how culturally aware I was to a few girls moving in today.
Girls: We're from Glasgow
Me: ..I've seen Trainspotting once.

— Siún Lennon (@Crocs_Wi_Socks) January 30, 2017
24. Conor Ganly
The Leinster Express man has an opinion on a wide range of topics from politics to the GAA and everything in between. A sporadic tweeter but worth following all the same.
Brian Cowen got a hospital built in his town while Portlaoise was starved of cash @vincentbrowne

— Conor Ganly (@ConorGanly) December 6, 2016
23. Kieran Lillis
The young Portlaoise man has a busy life juggling his career as an intercounty footballer alongside being a teacher and a publican as well. Well able get his thought across on Twitter too.
I love Playing Gaelic Football, love watching Hurling.. But I hate the GAA..

— Kieran Lillis (@kieranlillis) February 25, 2017
22. Feargus Dunne
Plays football with The Rock and is a Tourism lecturer in IT Tralee. Still finds time to tweet on a wide range of topics.
Confession: I once drove to Longford for an O' Byrne Cup game.. #OByrneCup #GAA

— Feargus Dunne (@feargusd) January 8, 2017
21. Paula Byrne
A tireless campaigner against industrial wind farms, she's isn't afraid to let politicians know her views. High proportion of retweets but she'll send stuff into your timeline that you might not come across otherwise.
Brendan @MarianRTE we in Laois claim John Hurt as our own V sad to hear of his passing

— Paula Byrne (@pbyrne82) January 28, 2017
20. Elaine Holmes
Representing the Camross area on this list, Elaine Holmes has been adopted by Limerick in recent times but her student experiences/woes still make for regular LOL (that's Laugh Out Loud for those over the age of 22) moments. Not one bit fond of the cold. But a big fan of MAC lipsticks.

19. Conor Sweeney
At one stage this man even did the tweets for a high-ranking politician but as far as we know he now only has to worry about himself. Excels at politics, sport, music and pulling the piss.
House prices on the rise, Bertie on the front of the Sindo and Chelsea top of the league. Won't we be glad to see the back of 2006!!

— Conor Sweeney (@ConorSwe) December 4, 2016
18. David Booth
A bit of an unknown quantity in some ways but well worth following. Tweets about everything from fashion to football, UFC to Brexit. Can make the most random thoughts appear like extremely well-constructed arguments.

17. Declan O'Loughlin
We didn't need Twitter to know that Declan was a gas man but it's another string to his bow. Went on a serious tweeting rampage last year when the Laois v Dublin game was fixed for Nowlan Park in Kilkenny. Hard to disagree with any of it.
Who ever brought in the black card, should be put into a cage with mcgregor for the night,

— Declan O'Loughlin (@OloughlinDeclan) August 21, 2016
16. Cahir Healy
Proud Laoisman, based in London. No messing out of this lad and another who doesn't subscribe to the school of Political Correctness.
Over the moon not to be in Ireland tonight to see or listen to toy show nonsense from grown adults

— Cahir Healy (@CahirHealy) December 2, 2016
15. Richard Dunne
One of the Dunnes from Stradbally. A big Man Utd man, not really a fan of the rugby and another fairly straight talker. Has been on Twitter since 2009 – before most people even heard of it – and has amassed almost 30,000 tweets. That's quite a lot of opinion.
Now I 100% hope @LCFC go down. What a ridiculous club. The new Blackburn. Good riddance. Players downed tools. #statueforraneiri

— Richard Dunne (@richydunne) February 23, 2017
14. Brian Ramsbottom
Used to run the very popular Laoistalk.com discussion forum so is fierce handy on the computers. A good man across all social media platforms and only loves reminiscing on his years standing in the goals for Park-Ratheniska. Possessed of a lovely turn of phrase.
I know it's silly getting excited over a day when you can have them any time you want but still, PANCAKES! pic.twitter.com/NTNosdvc9z

— Brian Ramsbottom (@TheOneRam) February 28, 2017
13. Donal Miller
Kicked the winning point for Laois in the 2003 Leinster final and now you'll find him tweeting about anything. Like the price of cattle, international or local politics or giving advice to the country's top rugby players. Being a bit of a smart alec always helps on Twitter and this fella thrives in it.
US fans behaviour at The Ryder Cup has confirmed one thing to me. Trump will be President. #RyderCup2016

— Donal Miller (@millerdonal) October 1, 2016
12. Adrian Kavanagh
Raheen native who lectures in NUI Maynooth. An expert on all sorts, from Eurovision to politics to the GAA. His comprehension and explanation of statistics is seriously impressive.
Both ends of the parish have been drawn to play each other in the first round. Where's the UN when you need them? #Colt #Shanahoe https://t.co/gIWMGHTZu5

— Adrian Kavanagh (@AdrianKavanagh) February 22, 2017
11. Peter O'Leary
Another former Laois footballer well worth following on Twitter. Well-versed in almost every sport and particularly good at pointing out some of the ridiculous guff that some commentators come out with nowadays.
200-300 odd people at Gaa Congress ruining Gaa for over 30000 for money #GAACongress17 akin to The Government

— Peter O'Leary (@poleary7) February 25, 2017
10. Zach Tuohy
A proud son of Portlaoise now carving out a very good career for himself as a professional Australian Rules player.  Another one of our own to have a Blue Tick, he gives a nice insight into his life Down Under. After switching clubs from Carlton to title contenders Geelong, we'll be watching his progress closely.
I'd rather watch McGregor get interviewed than watch the next best fighter in the world fight!!!#showman

— Zach Tuohy (@zach2e) November 13, 2016
9. Robert Sheehan
285,000 Twitter followers, a Blue Tick and a native of Portlaoise, Robert Sheehan is definitely one of our greatest exports. A hugely talented actor. Such a shame that he's not on our TV screens any more on Love/Hate but it was never the same after he was gunned down anyway.
Well then Donald, it's probably high time you acknowledged #climatechange as a legitimate threat to the lives of American people. https://t.co/yHBCIHYdBr

— Robert Sheehan (@RobMSheehan) January 26, 2017
8. Brendan O'Brien
The Portlaoise native lives in Dublin now where he is one of the top sports correspondents for the Irish Examiner newspaper. Has a grand life going around the world watching elite sport but will often pop up close to home for a Laois game too.
'Portlaoise City'
It'd mean no more chants of 'C'mon the Town' but I like it#cityslicker | Laois Today

Laois Today https://t.co/pEY1nmzaRI

— Brendan O'Brien (@Rackob) February 8, 2017
7. David Kerr
To some farmers, Twitter would be about as popular as the Taxman or a Department inspection. But this dairy farmer from Ballyfin has embraced it in style. Some days he'll tweet updates from the farm, some days he'll comment on the issue of the day. And if you're looking for a rugby connoisseur – of any grade or standard – then he's your man.
You could get fond of this pumping meal into cows lark pic.twitter.com/thsDc4rlIy

— David Kerr (@davidkerr67) January 7, 2017
6. Jack Nolan
Jack is one of the most active sports reporters in the midlands on Twitter. Midlands 103 GAA commentator and LaoisToday columnist. Encyclopedic knowledge of the local GAA scene going back decades and has experience in almost every sector of the GAA. Also a local locksmith, if anyone needs one. Doesn't tweet a huge amount about that, however.
Only 5 @CLGLaois clubs have won Leinster Football chps
Portlaoise, Crettyard, Ballyroan, Park Ratheniska and now Rosenallis.@MidlandsSport

— Jack Nolan Locksmith (@NolanInfo) November 19, 2016
5. John Whelan
Could be nearer the top of this list if his timeline was more of him and less of the retweets. Formerly a newspaper editor, formerly a senator, twice a General Election candidate and now a LaoisToday columnist, he's crammed a lot into his career. Quite likely to call out politicians on certain issues and when defeated at the poll box himself, it was to Twitter he took to to concede defeat. Never far from the public eye.
Looking forward to the proposals from the Oireachtas Water Committee on their plans to deal with 443k septic tanks & raw sewage on beaches

— John Whelan (@SenJohnWhelan) February 28, 2017
4. Ciamh McCrory
This Portlaoise girl is head of digital at Insight Consultants up in Dublin so what she doesn't know about Twitter just isn't worth knowing. Probably loses out on being higher up the list for the fact that her Retweet ratio is quite high. Still, she has over 40,000 followers and a blue tick. How many of the rest of us can say that?
Back pulling ridiculous faces like this on @tv3elaine tomorrow chatting about the return of the Nokia 3310 ? & online dating?! Can't wait! pic.twitter.com/fCRfZr71Mr

— Ciamhie Mc Digital (@CiamhieMc) February 27, 2017
3. Fr Paddy Byrne
The Portlaoise priest has over 13,000 followers and is easily the most active member of the church on Twitter in Ireland. Can be an outspoken critic of some of the church's ways at times but often offers up some words of wisdom, more often than not with a local touch to it. Well worth following.
Met a lady married to an archaeologist. She's v pleased the older she gets the more interest and attention his giving her….?

— fr paddy (@frpaddybyrne) February 24, 2017
2. Gary Walsh
Good man Gary. Broke onto the Twitter scene early in 2016 when he threatened Colm Parkinson via an ambulance-themed emoji Tweet. Struck again in the summer when he used Twitter to release a statement after being dropped off the Laois senior football panel. Then promised to get 'Trump' tattooed on his backside if the bauld Donald won the US election. And in fairness to Gary, he was true to his word. He even released photographic evidence.
Anyone else go to Lidl for a bit of fruit & veg but an hour later your coming out with a hatchet , an ironing board & a pair of wellies

— Gary Walsh ? (@GaryWalshLaois) February 20, 2017
1. Colm Parkinson
The straightest-talking GAA pundit out there and the front-man for Joe.ie's GAA coverage. Doesn't do political correctness, doesn't pander to media darlings and isn't afraid to call bullshit when the need arises. Almost always witty, sometimes withering and never afraid to engage in discussion on Twitter. Just beware. If you take him on, be prepared to be put down in style.
I love the way the Donegal lads just retire. No dull, generic GPA statements full of their own importance

— Colm Parkinson (@Woolberto) January 11, 2017