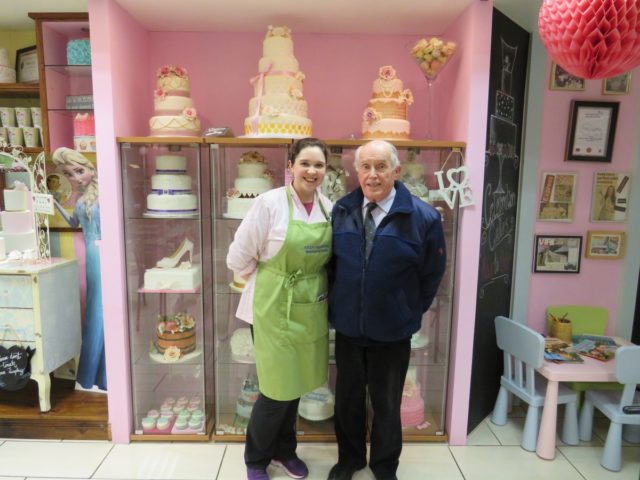 When Kelly Ging was growing up near Ratheniska outside Portlaoise, there was only one sure way to deal with a bad mood. Baking.
"It took my mind off of everything," she says as we sit chatting in her coffee shop in the Kealew Business Park.
"From primary school up – I'd bake muffins, cupcakes, everything."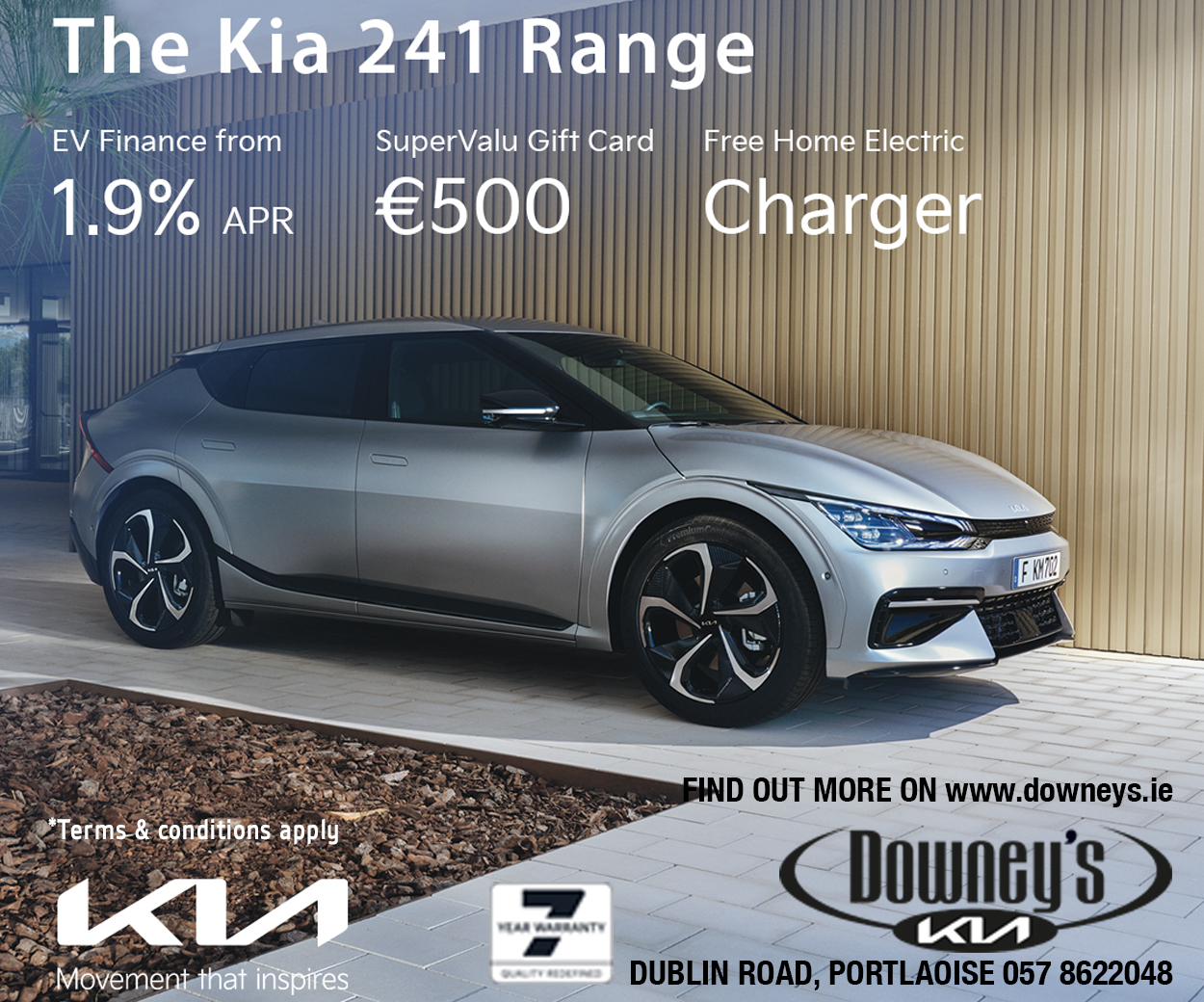 Now Kelly Lou's Cafe and cake business is a busy little enterprise, employing five people and sending wedding cakes all around the country.
Carefully decorated, the coffee shop is part of the overall Kelly Lou brand that incorporates the cakes, her outdoor catering van 'Gloria' and everything in between. 'Gloria' is available for corporate events and has set up home at the Electric Picnic among other places. 'Gloria' and her own van are all fully branded with the signature candy-stripe logo, designed by her mother Helen.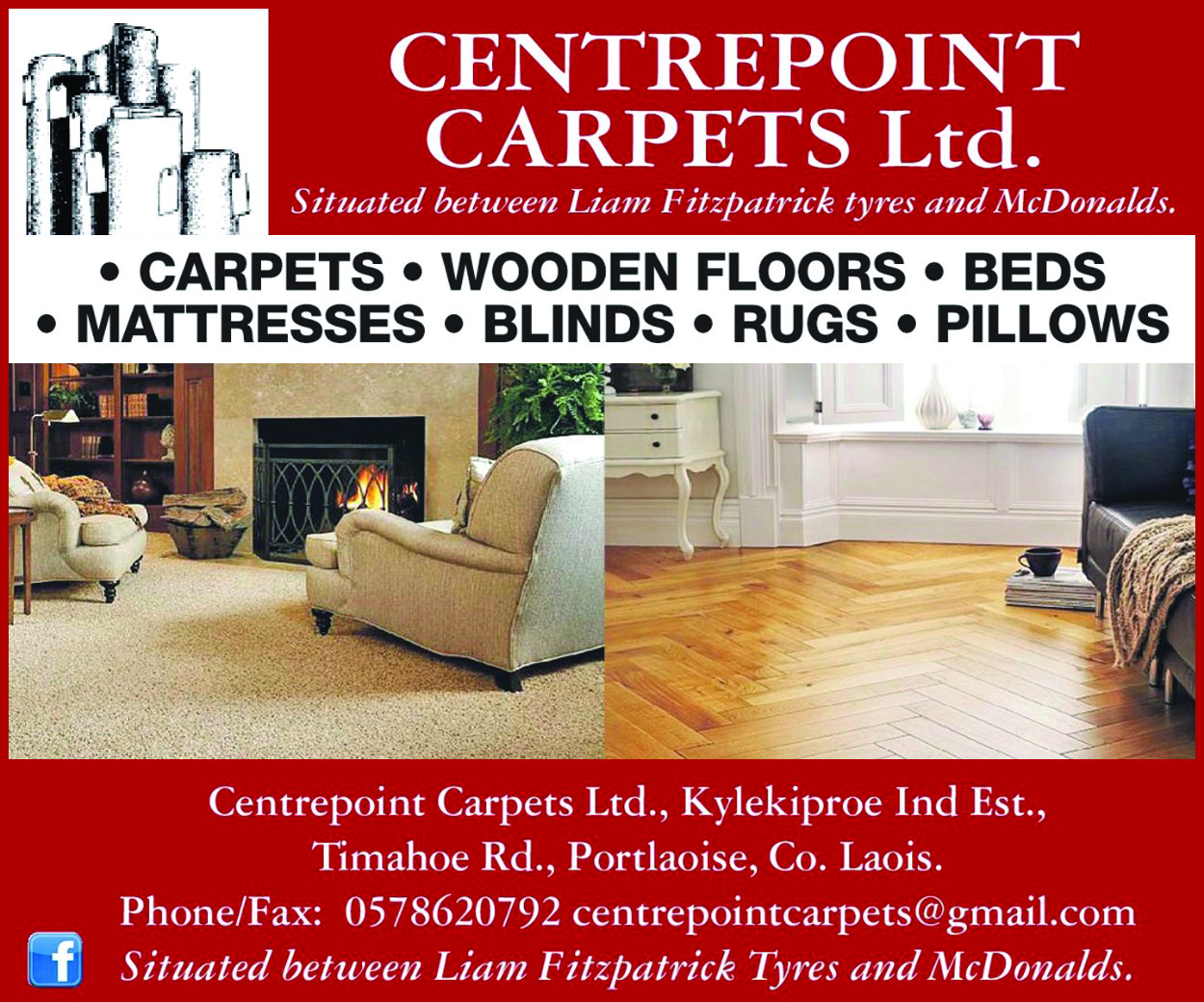 Kelly is down to the final eight of Ireland's Best Young Entrepreneur Award, having first won her way through the Laois section and then seeing off the winners from Offaly, Westmeath and Kildare. As well as that she's a social media sensation with thousands of followers across Facebook, Instagram and Snapchat.
Growing up, the family business was Ging's Hardware, set up by her dad Paul and grandad Joe in the late 1980s. Both had worked in the Shaws hardware department and then bought that side of the business. Kelly hung around the hardware shop as a child and worked in it as a teenager.
After school in Chriost Ri in Portlaoise, she studied Retail Management in DIT. She graduated in 2011 at the height of the recession. Jobs were scarce so she returned home and worked in the shop. Over the years she had pestered her dad that a coffee shop would be a good addition. Eventually he gave in, but the conditions were simple: "If you do it, you run it."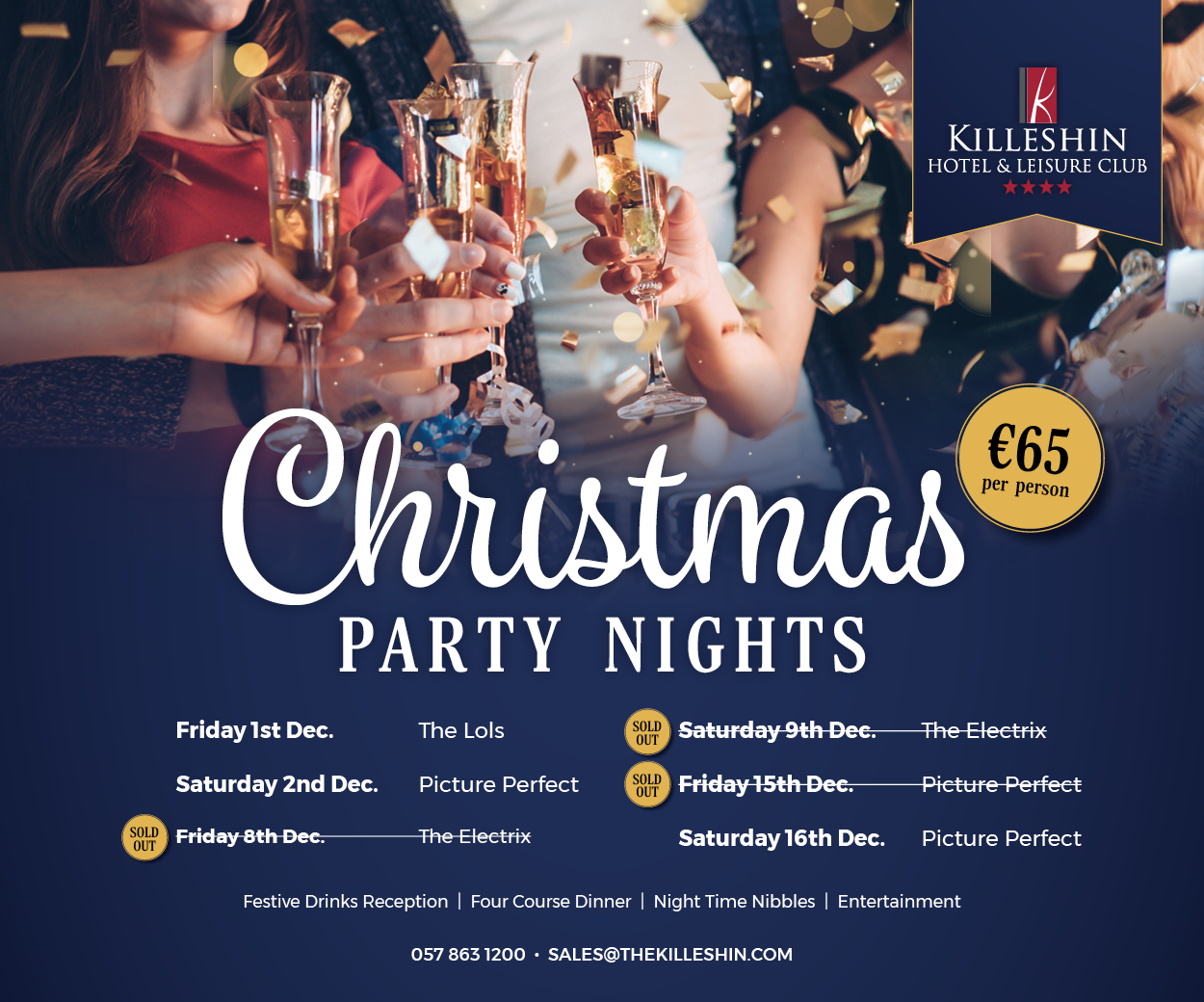 She knew she wanted good coffee and she knew she wanted a cosy atmosphere. That bit was easy. The space was tiny starting out.
Her first customers were the staff in the hardware shop, enthused by the novelty of a coffee shop on site.
"My first day – myself, and my mum and my brother were behind the counter. We had only been trained on the coffee machine the night before. We spent hours and hours making coffees trying to get it right. We didn't really have a clue – we never worked in the food industry before. We went and did the food safety courses but it was very new to us. We just learned as we did it.
"I loved it from day one. Now we have regulars. The same people come in at the same time every day. That's nice as well. The regulars know each other."
Business in the coffee shop grew slowly and steadily while the cake side took off at a greater pace. But while her business was growing, the recession was eating away the hardware side and it closed its doors in 2014.
For the family it was a hammer blow. "Devastating," says Kelly. "It was like losing a family member. It actually was. In the boom, everyone was building, everyone was decorating. Then it just stopped.
"It was always a part of our everyday lives and then it was gone. It was really hard because we knew nothing different. We had staff that was with us for years. They were considered part of the family.
"Thankfully I had enough customers and I was able to keep the cafe open. It wasn't great – we were walking down a hallway into it. Thankfully it stayed open. Able to stay ahead – and a couple of months later were able to re-open the kitchenware and houseware side. That fitted in with the cafe. Smaller shop and was easier to manage."
That was an area Kelly was very familiar with. Her mum Helen has always been a big influence in the business and prior to the coffee shop opening, they had a very busy kitchenware section, complete with an online shop.
"That was extremely busy. At the time we were the only kitchen website – we had a huge amount of baking equipment, saucepans, coffee machines, cooking essentials. There was no real competition. But it was kind of before all the websites popped up. It was really busy, very time consuming with all the packaging and getting to the post office with the orders.
"It was easy for the consumer but difficult for the business. Sounds lovely but so much work behind the scenes that people that don't know. Keeping the website up to date with stock – it was a constant job."
Baking as a hobby took off with the likes of the Great British Bake Off on TV and the increased interest meant there was suddenly increased competition too.
"We did a lot of selling cake boards and fondants on the site but suddenly 20 websites popped up selling the same thing. When the shop closed the website closed.
"I never thought I'd be in this end. Knew I always wanted my own business, that was the goal all the time. I didn't know what but knew I wanted my own business. Thought it might have been in kitchenware or the houseware end.
"I never thought I'd be baking. That was just a hobby."
Now it's very much a business, and an all-consuming one at that too.
From Monday to Wednesday, Kelly tries to work on the admin side of things as much as possible and be front of house. The nature of cakes is that people want them for the weekends so Thursday, Friday and Saturday are in the bakery. Sunday, sometimes, is a day off.
Wedding cakes in particular are a big business. And telling the world about them, in a bid to get more custom, is a big part of it.
Kelly has always had a keen interest in social media. Now it's an essential tool for what she does on a daily basis. A while back she was listed in the Daily Edge's list of the best foodie snapchatters. Then they did a follow-up piece showing images of the shop and videos of her baking. That particular one appeared on a Tuesday afternoon. Within no time she had an invitation to go to TV3 the following morning to take part in a baking demonstration on Ireland AM. Now she has a regular baking slot on that same programme. 
That gave significant extra exposure to what she does and the wedding cake orders followed in greater numbers from much further afield.
"Snapchat is what really put us out there. On my Snapchat I do a daily 'This is what I'm up to today'. I will try once a week to do a tutorial. Last week I showed people how to make brown bread all through Snapchat."
As the third generation of her family working in the business, in one guise or another, it means she's working with family members all the time.
"They say you should never work with family but I suppose I have known no different. I like it. I've a very good relationship with my mum. We're quite similar. She's coming up with ideas, I'm coming up with ideas.
"My granddad – I learned everything from him. Grew up here as kids. People know him, like to see him and he just loves being here. Customers love that. I definitely couldn't do it without them."
She was stunned to win her category in the Laois section of Ireland's Best Young Entrepreneur and with it €15,000 investment in her business. And she followed it up by winning the next stage too.
Today she's one of 24 young entrepreneurs (all under the age of 35) in the country to go to Google for the announcement of the overall winner. There's only eight in her category of the Best Established business. It has been whittled down from thousands and while this is only the third year of the competition, she is the first Laois person to go all the way to the national final.
In time she hopes to expand, possibly with a second shop, but not until she's happy that everything is running smoothly in the one she has.
"I think I'd like to step back a bit and manage the business more," she says as she considers the future. "I'd like not to be so hands on.  Very lucky I have great staff. I suppose I do a lot of the detailed decorating myself – eventually I'd like to train more people. Think that's the only way to expand.
"Not really afraid of debt. Every business is going to face it. Finance is the challenge that every business will face.
"The first few years if you own your business you don't really pay yourself. Take it as you can. For everyone in business you sacrifice that to make it succeed."
In April she'll walk down the aisle to marry Sam in Ratheniska with the reception to follow in Rathsallagh House in Wicklow.
"No pressure for the cake," she laughs. "Everyone is asking about it alright."
But with a quick Snaphat and a smile on her face, she'll no doubt take that in her stride too.