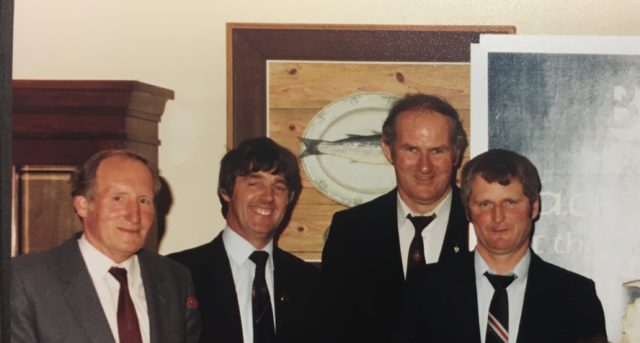 It was with great sadness that I learned about the recent death of Georgie Leahy. Georgie ignited an explosion of interest and energy in Laois hurling when he arrived as senior manager in 1979.
His passion for the game was infectious and he steered us so very close to the promised land. Yet, despite not landing a title, we will never forget those wonderful years under Georgie. You never wanted to let Georgie down, not because you feared him but because of your respect and affection for him.
Billy and John Bohan, John Taylor and myself visited Georgie and Rita recently as did many of the Laois team of that era. We found him in great form, very positive and the conversation quickly changed from his illness to his favourite topic, hurling.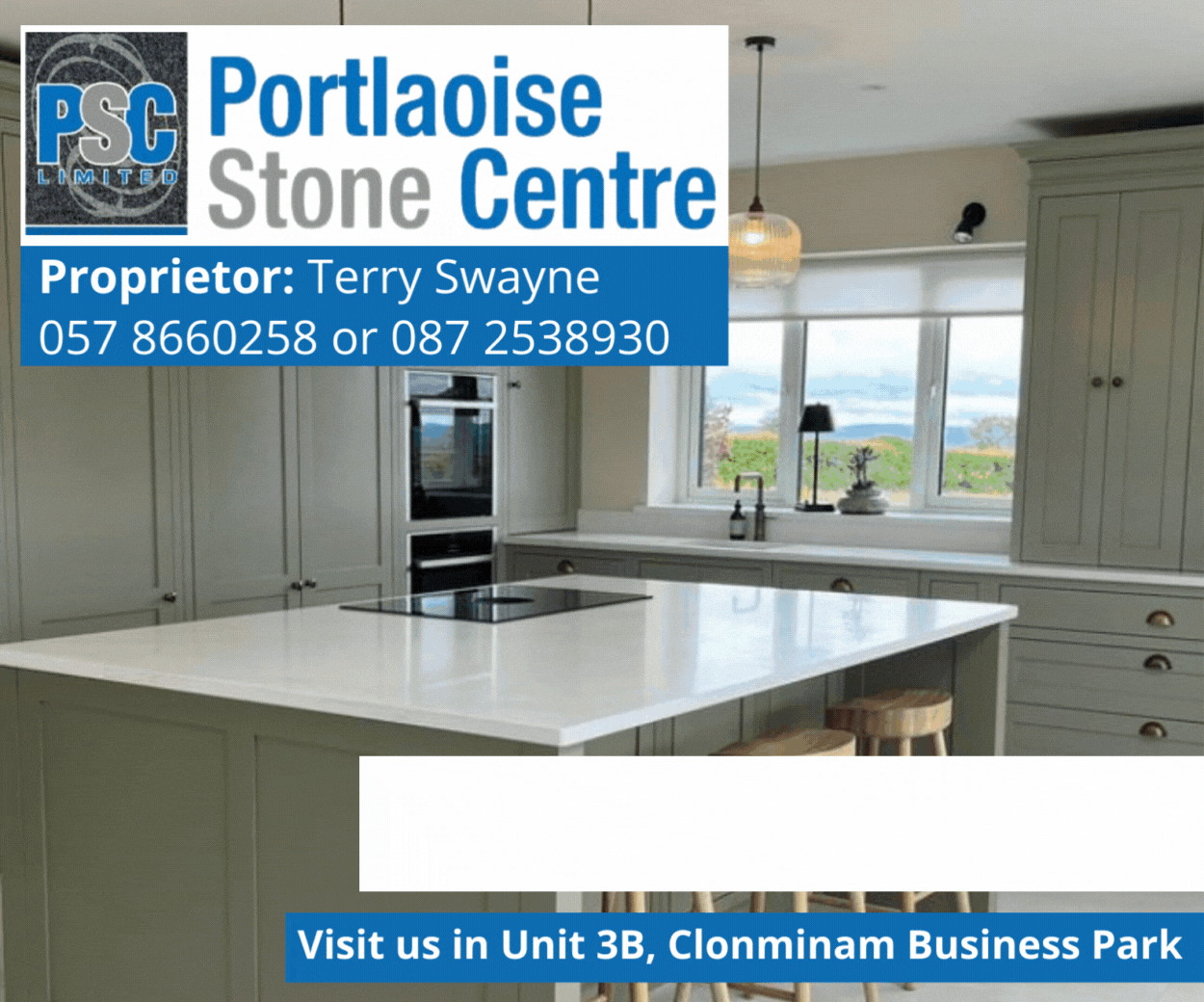 He spoke as if it was only yesterday that he was with us in Laois. He remembered everyone and everything. Characters like Sabu Whelan, Mick Lalor, Skerries Phelan and Scoby 'No Surrender' Wall.
We spoke of the funny moments. 1981 and the first big game for Laois in Croke Park for many years. 40,000 spectators going through the stiles with the double bill, Laois/Offaly and Kilkenny/Wexford. An Abbeyleix supporter of Laois and Eugene Fennelly had got lost from his bus mates and was overheard to ask the steward at the turnstile, "Any sign of the Killamuck boys?!"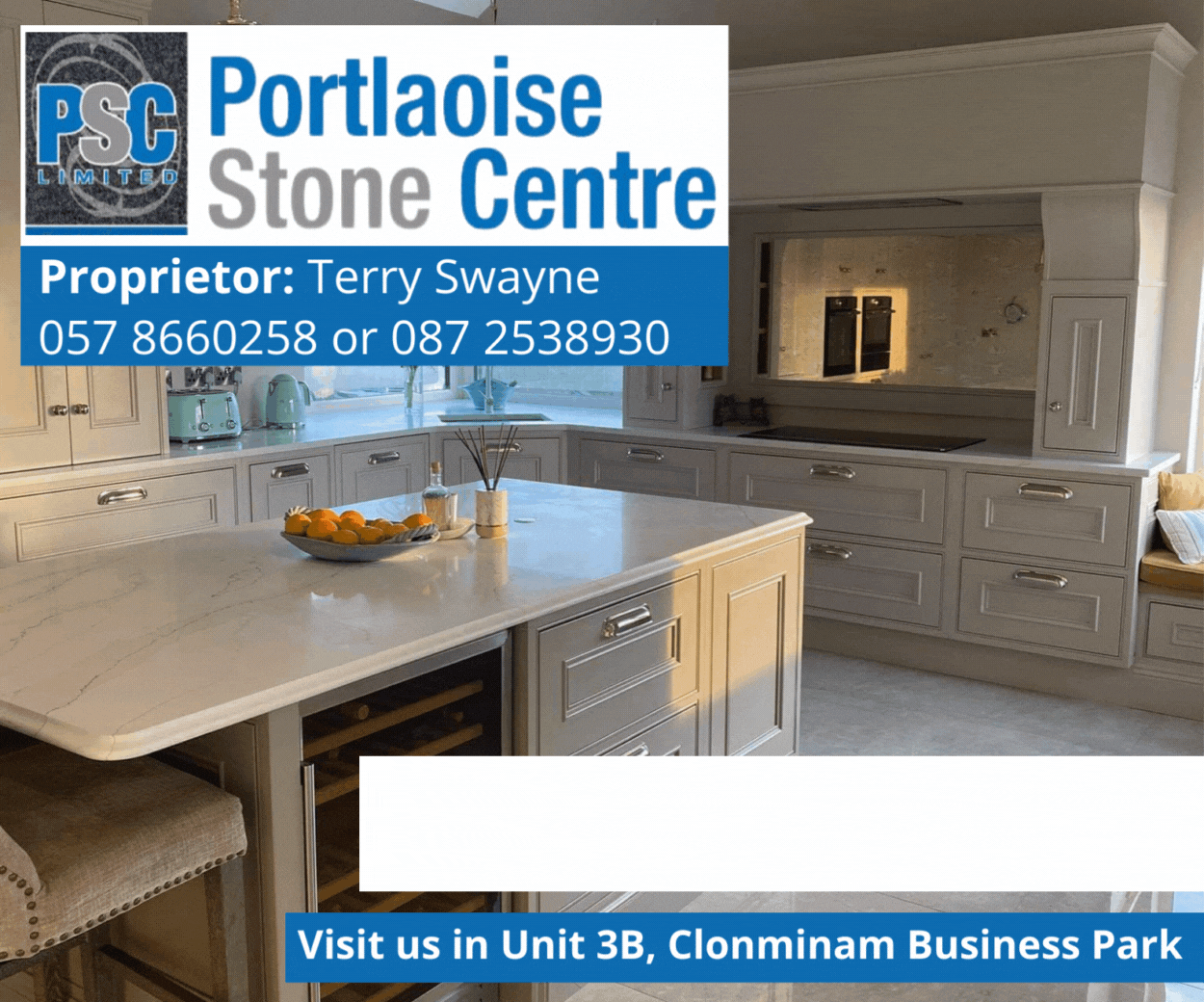 Gathering in a dressing room for a practice game against Galway on the day Nelson Mandela got out of Robin Island after 28 years. "Hey lads, did you hear the first words of Nelson Mandela's  speech at the gates of the prison. Is Mick Lalor still Chairman of the Hurling Board?!"
Georgie told us of the his first training session in Laois. The team was getting togged out in the O'Moore Park dressing rooms under the old stand. The session was in the front pitch where the Celtic Tiger apartments are now and where Butch Stapleton owns the first corporate box at the venue. When Georgie entered the dressing room he saw all the lads standing on the benches togging out. He couldn't understand why until he looked at the floor which resembled the Triogue River. Georgie said to us, Well sure, the lads weren't complaining, so I wasn't going to start complaining and that's the way we went about it. We just got on with things.'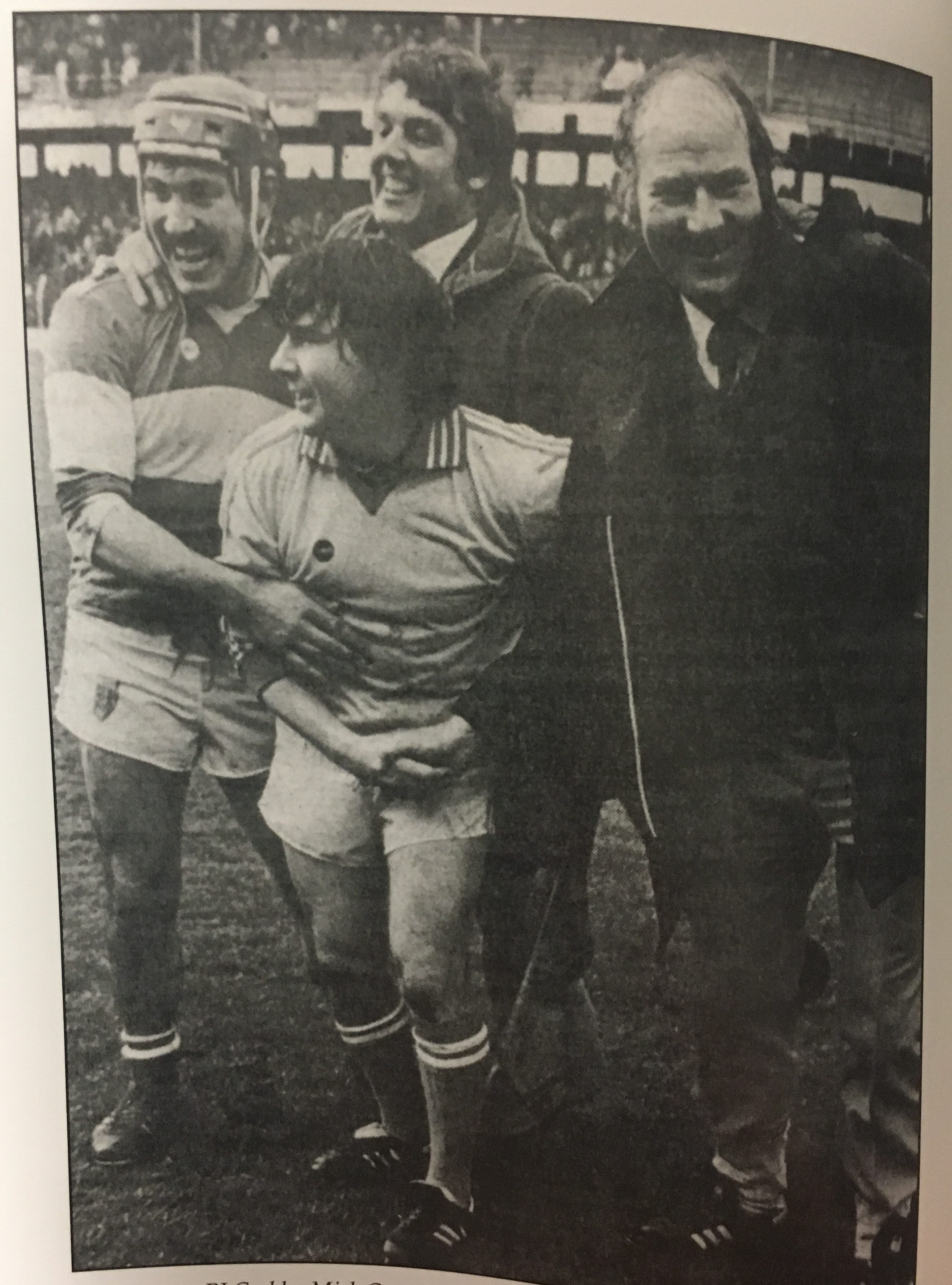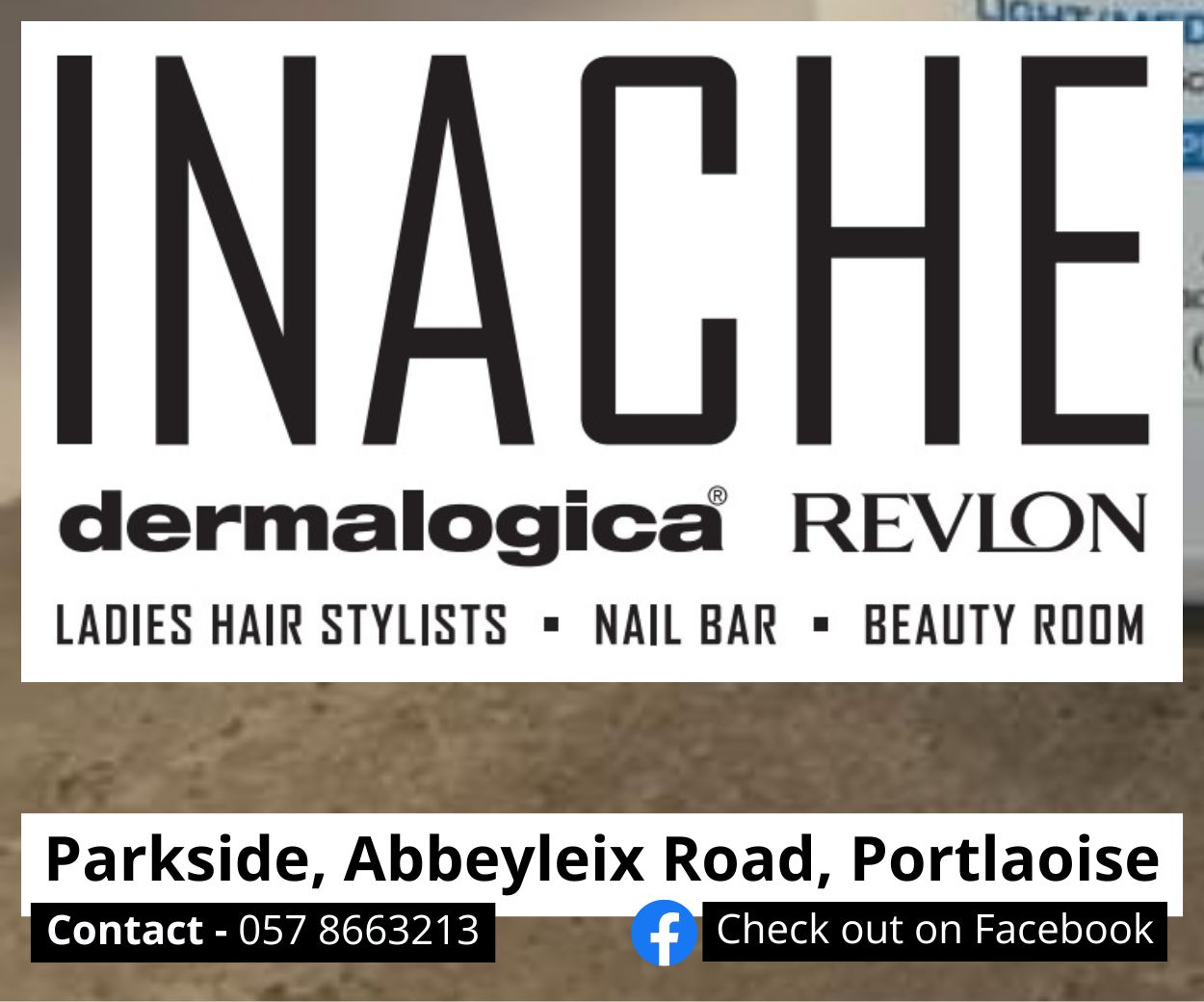 There was one occasion when he was approached by some of the players about the fact that we were only getting sandwiches after training and the word was that other teams were getting dinners. Georgie bent down and came up with a clenched fist. "Lads, I'm from Kilkenny and if we could beat Kilkenny this year and win a Leinster", he opened his fist, "I'd eat that fecking grass."
Many years before, in Portlaoise CBS Primary School another Kilkenny man, Brother Somers gave us similar advice at U-12 hurling training, "Lads, if you get a belt, clear your lines, pass on the ball, bury it over the bar or in the net. You can lie down after that if you have to. Get on with it and stop moaning."
He would send Mickey Bohan and myself to band hurls most Friday afternoons as our Arts and Crafts. When we left Brother Somers and advanced to U-13 training, another Brother who was judging by appearance remarked that neither of us would make it as, "Mickey was too small and I was too skinny." Small, skinny, but tough.
Mickey emigrated to Boston in 1987 after the county final. We missed him badly in the Leinster final later that year which we narrowly lost to Rathnure of Wexford. Everyone said that he wouldn't stick it, that he would be home after a week.
Mickey was on a visit home recently and called into my Mam. She was delighted to see him and sent him to Rathleague to where we were training the juveniles. I gave him the tour. Cheddar's Hangar, the Ball Wall, the H Block dressing rooms. He was delighted to see so many youngsters out and so many parents coaching and organising just as our parents did all those years ago.
He stayed longer than a week. Mickey has lived in Boston for 30 years. He made a great life for himself, married the Galway girl and has twin girls going to college. Thirty years later, he has more than stuck it out.
In our first years in Portlaoise CBS at Tower Hill, PE was PT – Physical Training. An army man from the Curragh oversaw the PT, mainly Gymnastics. I remember his instructions as to the procedures if you got an injury. "If you're bleeding, get off the mats. I don't want any blood stains on the new mats."
When my injury came there was no blood. We were having a Tarzan style jump competition between two classes. Starting on a high bar, we swung with the rope and leapt as far as we could onto the mats below. I made a huge effort to break the record, got great momentum from the rope, too much momentum and my head hit the floor just beyond the last mat.
The concussion protocols were simple enough those days. I woke up in the changing room to be told by the sergeant on Hamburger Hill, to go to my next class. I found it hard to find my next class, not knowing what time it was, what day it was, where I was or who I was! I can't remember what class I eventually ended up in but I can surmise that I probably got a rollicking for being late.
When I was taking sessions of Bean Ball in primary schools around the county, I would shout, 'Full Steam Ahead!' as the youngsters balanced bean bags on the plastic hurleys. I had asked them what it meant. Some would reply that it was to go faster. "No, not to go fast. It's to go like the hammers of hell, as fast as you possibly can."
I would always tell the coaches at courses about the kids reaction to the call. Their faces would be beaming as they buzzed around the yard. And the reason? It was because we never allow them to go full steam ahead. "Slow down there before you trip up. Get down off that wall before you fall."
As a PE teacher, when the fees for A & E began, I was always slow to send an injured student to the hospital. It was five pounds at first and quickly went up to 10 pounds. That was a lot of money for families those years. The vast majority of injuries that you encounter in schools are cuts, sprained ankles, sprained wrists, sprained fingers and occasionally a broken finger. Nowadays, teachers won't risk not sending injured students to A & E even though they are pretty sure there is nothing seriously wrong with them.
Long gone are the days of the sprained ankle which you'd walk off over a few days. They are all graded now like the Leaving Cert for CAO. I can't remember the last time a student went to A & E with an ankle injury and didn't come out of it without crutches. The doctors and nurses won't risk it either. I hear on the news that there are long waits in A & E.
Whether we are teaching, coaching or parenting, in the thick of teaching skills and lessons and manners, don't forget to take some time to teach a little resilience.
Georgie Leahy taught us that and he showed it in spades all his life and in his final days.
God Bless you Georgie. Rest in Peace.
Banding Hurls
We escape from class Mickey and I
To the underbelly of the school
To our workshop
Our arts and crafts
Banding hurls
Anvil clasps the ash
Stretching tin, grooving wood
Puncturing holes
Nailing the metal firm
Taping our colours
Proud of our work
The bas may bend or crack
But never break
With steely nerve we faced our own journeys
Thousands of miles apart
Patient, persistent, resilient, proud
The whole rest of our lives
Great lessons learned
In the underbelly of the school
SEE ALSO – Pat Critchley: Coaching and spectating is grand but it's never the same as playing