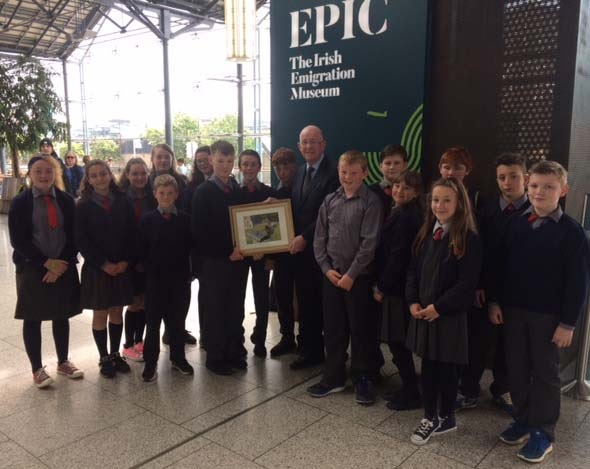 Friday was a very special day for the students of Timahoe NS, as they had the honour of being the focus of the first official engagement of the new Minister for Justice, Charlie Flanagan.
Minister Flanagan joined the children for a tour of Epic The Irish Emigration Museum as part of the annual 6th class trip to Dublin.
To mark the Minister's appointment to the Department of Justice the students presented to him a beautiful framed photograph of "Mochua's Desk"-  a sculpture situated in the grounds of the Round Tower, created in 2004 by the students of Timahoe NS and Ballyfin based sculptor Michael Burke.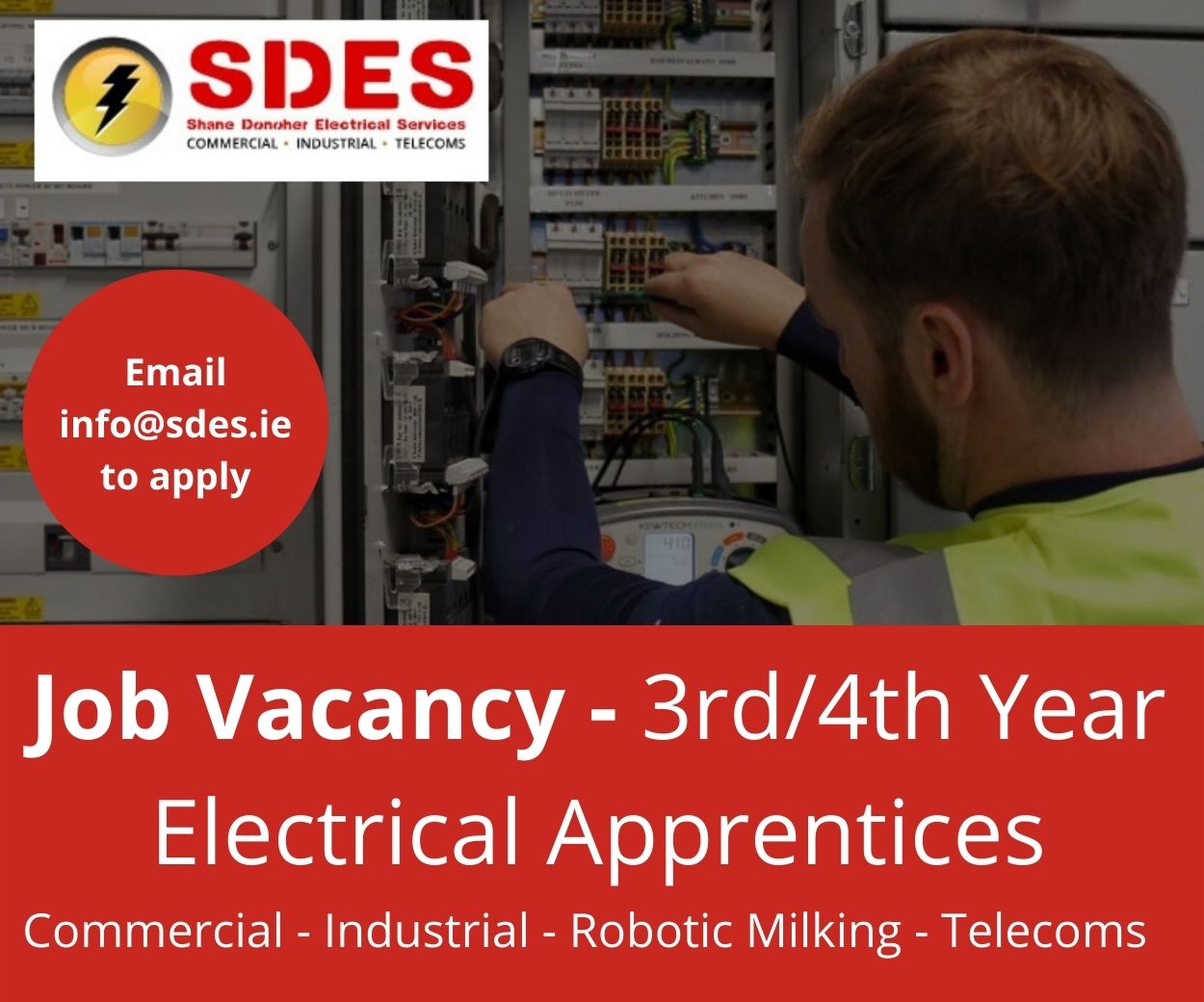 It recalls a wonderful old monastic tale.
Mochua founded a monastery in Timahoe (Tigh Mochua) in the 7th century. He lived the life of a hermit, and had no worldly goods except a rooster, a mouse and a fly. The rooster woke him for morning prayer. The mouse never let him sleep more than three hours, day or night. The fly helped him follow the lines of prayer.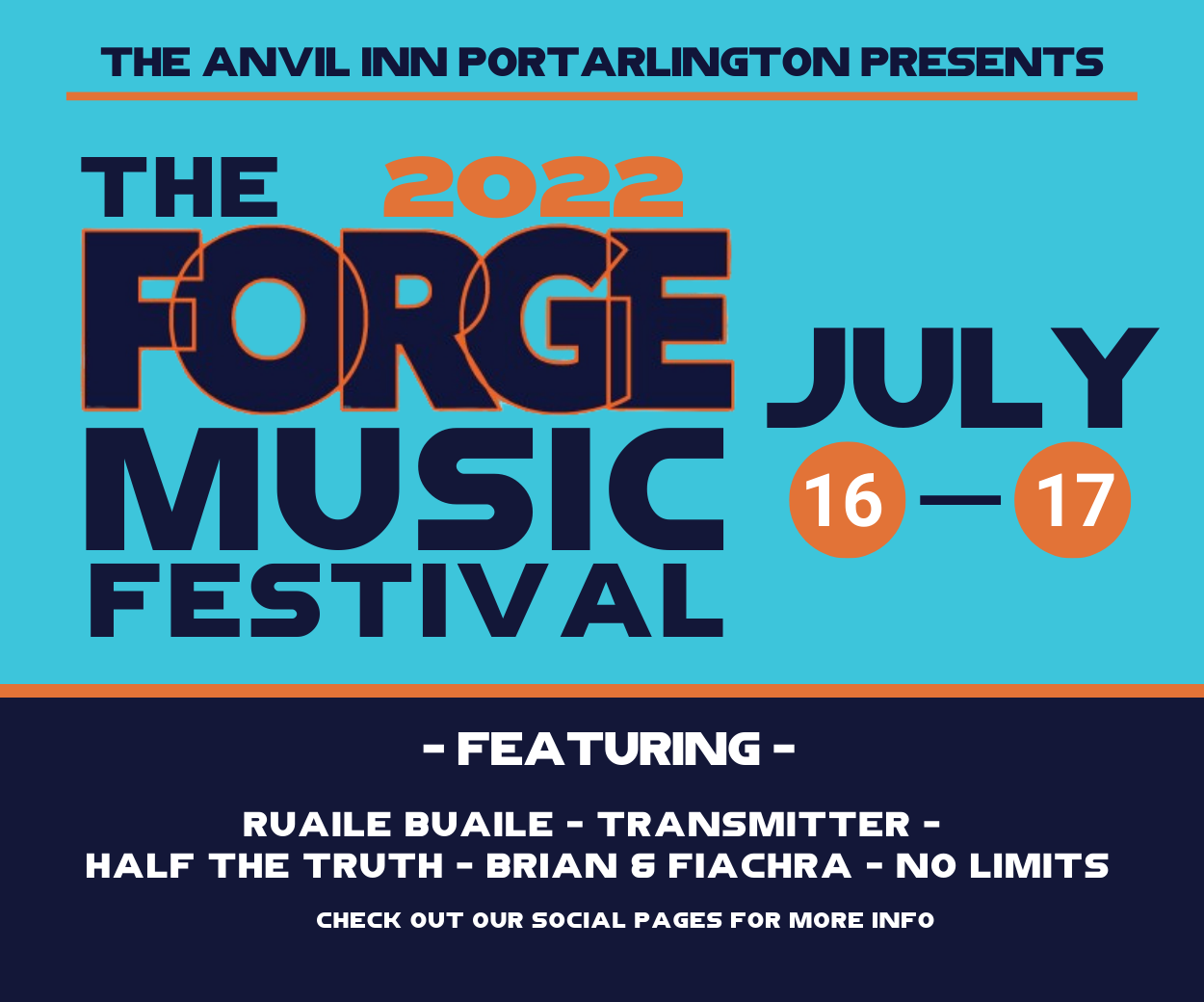 Twelve-year-old Jamie Boyle told Mr Flanagan that the Timahoe NS community wanted him "to have a thing of beauty from Laois hanging on the walls of your new office in the Department of Justice and Equality."
"Even though it is 1,360 years since St Mochua died, his virtues are still relevant today", she said.
"Like you, Minister Flanagan, Mochua had a very hard job. Like you he was a man of vision. Like you he was a man of integrity. Like you, a man of justice," she continued.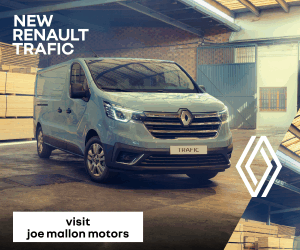 "Our wish for you in your new Department of Justice and Eqaulity is that you will have the equivalent of the rooster, mouse and fly on your team to help you maintain the highest possible standards in office".
The Minister was delighted with the gift and told the students of his happiness at being surrounded by Laois people "on the first morning of my new job". He spoke about the links between St Mochua and the spreading of Christianity at that time in Ireland.
"These were the first signs of emigration in Ireland and today we are at a stage where 35 million people in America claim Irish heritage," he said.
Following the presentation the minister and the children were treated to a guided tour of the fantastic new Epic museum by Ballyadams-based Aileesh Carew (Sales and Marketing Director) and Mervyn Greene Managing Director.
The award-winning interactive facility takes the visitor back in time to discover the stories of Irish emigration around the world, from early times to the modern day.
The 20 themed galleries tell of why people left, how they influence the world they found, and the connections between their descendants and Ireland today.
It's not the first time that the Timahoe students have caught the attention of the national politicians. Their newspaper, the Timahoe Times, was read by Enda Kenny during his time as Taoiseach.
SEE ALSO – Regional award for Timahoe NS newspaper