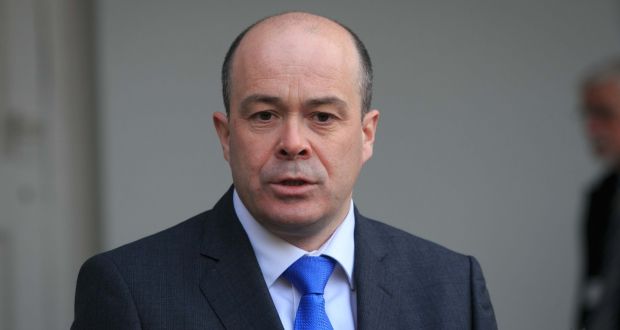 The government minister with responsibility for Eirgrid and ESB Networks has said in the Dail that he will visit Coolnabacca, the site of the controversial proposed electricity substation near Ratheniska and Timahoe.
This followed claims by Laois TD Sean Fleming that Eirgrid's application to An Bord Pleanala for minor alterations to their planning permission for the work at Coolnabacca were "fraudulent". Denis Naughten, Minister for Communications, Climate Action and Environment, has been invited by all three TDs in the county to visit the site.
Deputies Sean Fleming and Brian Stanley spoke in the Dail on Tuesday evening on the issue while Minister Charlie Flanagan met Minister Naughten in relation to the controversy last week. All three TDs also attended a public meeting in Ratheniska last week.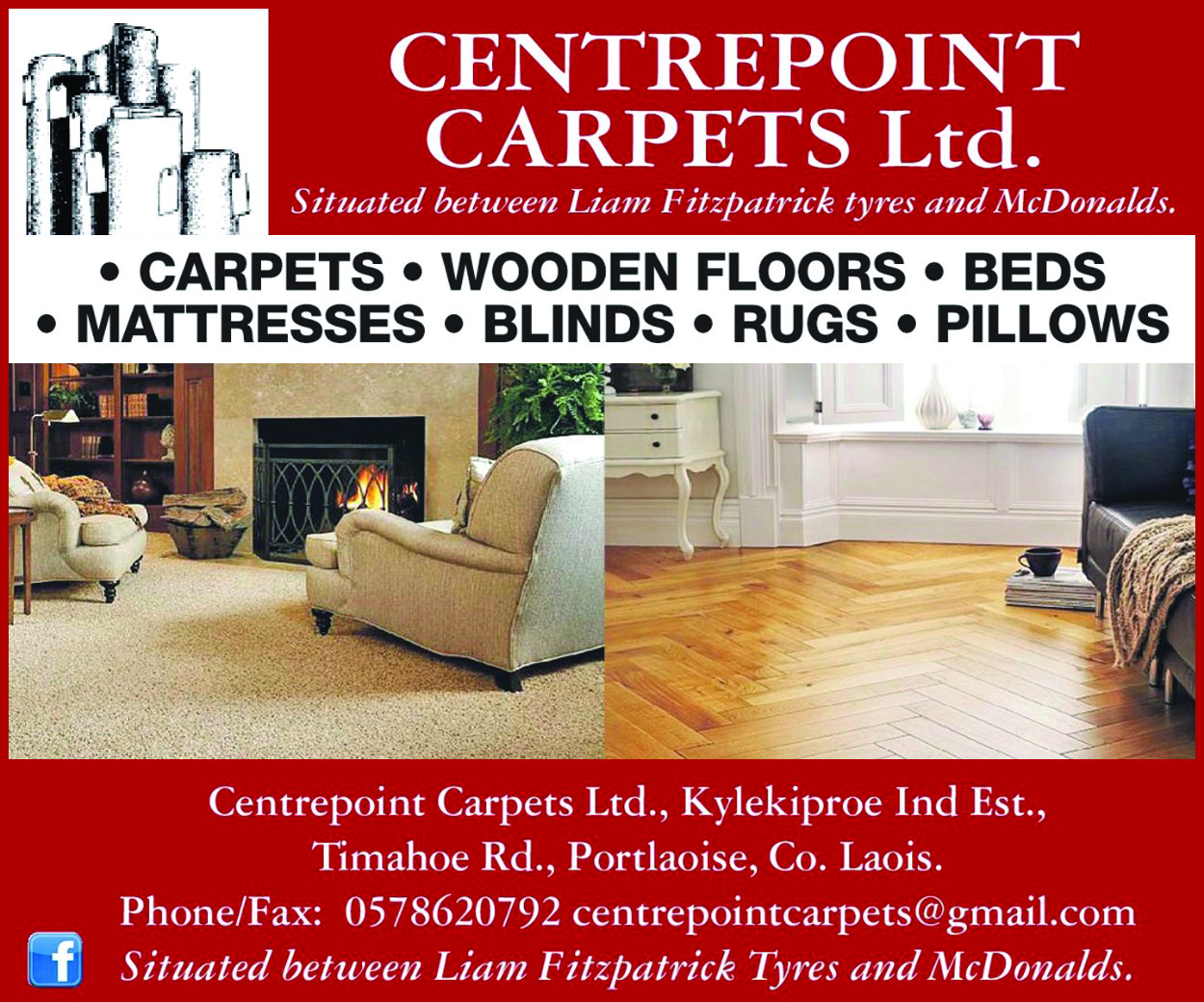 "The action of Eirgid has been contemptious," said Sean Fleming in his address. "They have broken the law, they've disregarded the local community. And in fact they have been dishonest in their public statements. Some of their public statements … is unworthy of a state organisation. I think Minister, I personally believe that some of their documentation delivered to An Bord Pleanala is fraudulent.
"The issue is far more serious than someone commencing work on a project that had planning permission prior to lodging a commencement notice. They say in their public statement that they issued that they commenced work on the site prior to discharging some of their conditions. 'These works are approved by An Bord Pleanala'. That's their statement. That's simply untrue.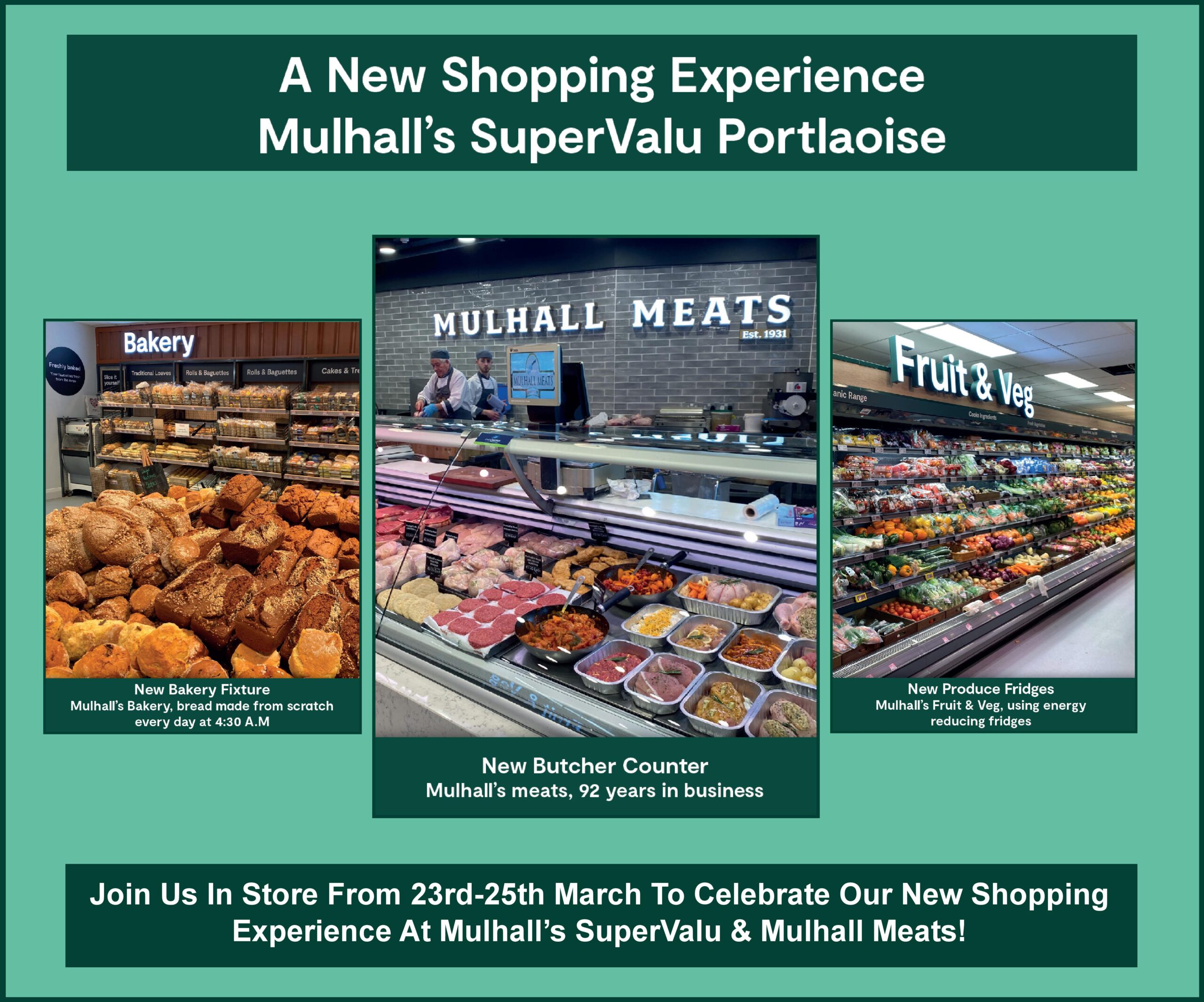 "The first thing I do have to say that this is an area where planning was granted as a result of An Bord Pleanala carrying out an appropriate assessment. That means if you breach the planning laws or conditions you cannot go back for retention. There is no option over to An Bord Pleanala to ignore this issue.
"They have ignored the Construction Management Plan that they should have submitted to Laois County Council. They have ignored the condition dealing with the National Parks and Wildlife. They have ignored the condition dealing with the Departments of Arts, Heritage and the Gaeltacht. And above all they have now submitted a document to An Bord Pleanala seeking minor alterations. And that document is a fraudulent document and it should be withdrawn.
"And it makes no reference that this work has already been completed. They're going in seeking a minor alteration to something that is already history. That's a fraudulent submission to An Bord Pleanala and they must be asked to withdraw it straight away."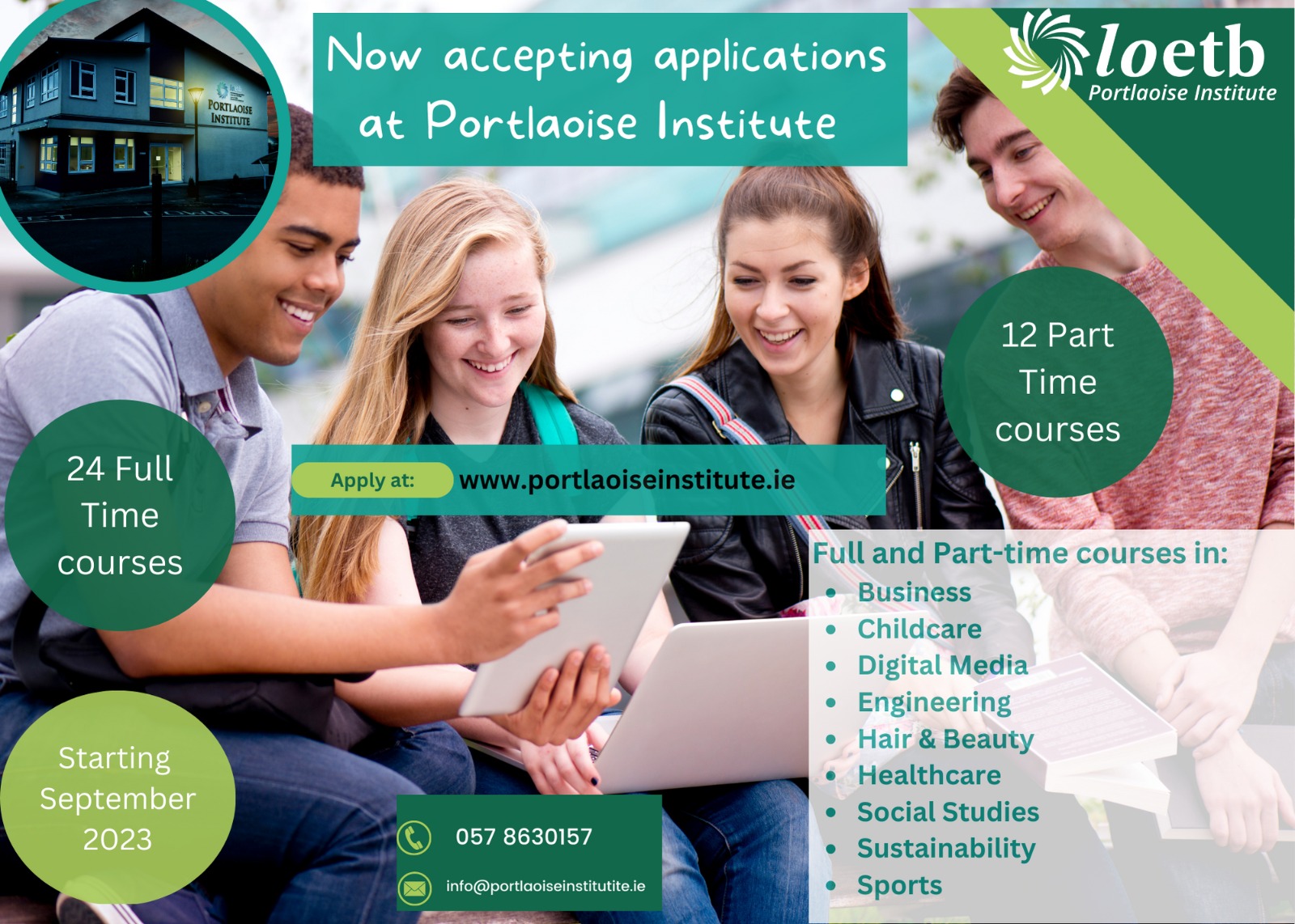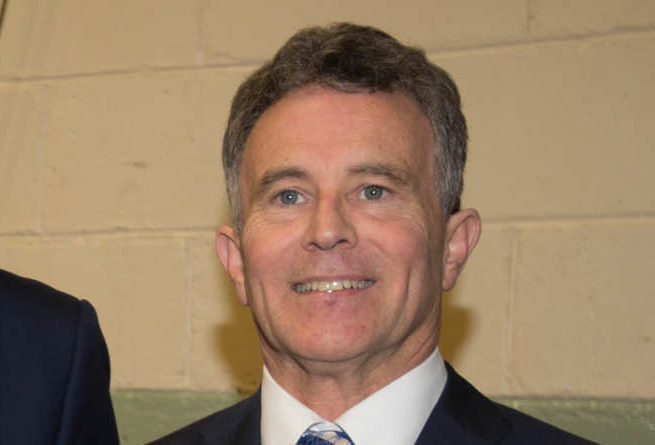 Brian Stanley
Brian Stanley also addressed the Dail after Sean Fleming.
"This is the most important issue in the mid-Laois area at the moment," he said.
"It's a complete breach and a flagrant breach of the planning code by a state company. It has a controversial history. Eirgrid started work without having a Construction Management Plan, without having a Commencement Notice from the planning authority, Laois CC. They started work on it about the 17th of April. Met County Counci on 24th April and obviously they were told at that to cease.
"They kept working away. They bulldozed ahead. They were served with a warning letter from Laois County Council on the 30th of May. But not an urgent enforcement notice which I believe should have been served on them at the time. My information – and sure Deputy Fleming is the same – is that Environmental Impact statement on this hasn't been completed.
"It's sited on a very sensitive aquifer. But An Bord Pleanala – if our information is correct – gave the go-ahead for this project against the advice of the National Parks and Wildlife. And that's something that needs to be clarified if that's the case.
"Eirgrid cannot go in and re-commence this work. There's some of the extent of the work they have started doing on the site. There has been huge work carried out out there – riding roughshod over the local community. I met the management of Eirgrid last week and I put this to them.
"I pointed out their appaling record in regard to Ratheniska … they haven't been up front with the local people of Ratheniska and Timahoe. I've requested they inform us of the full extent of what is planned in that area. They have broken the law. They have disregarded the planning process.
"The planning process is – we don't normally raise these things in the chambers because we normally leave it to the planners – but the planning process in relation to this is in tatters. This is a publicly-owned semi-state company. You are the shareholder. You can't be a spectator on this one and you need to hold them to account on it. So we need accountability from An Bord Pleanala and from Eirgrid on this matter."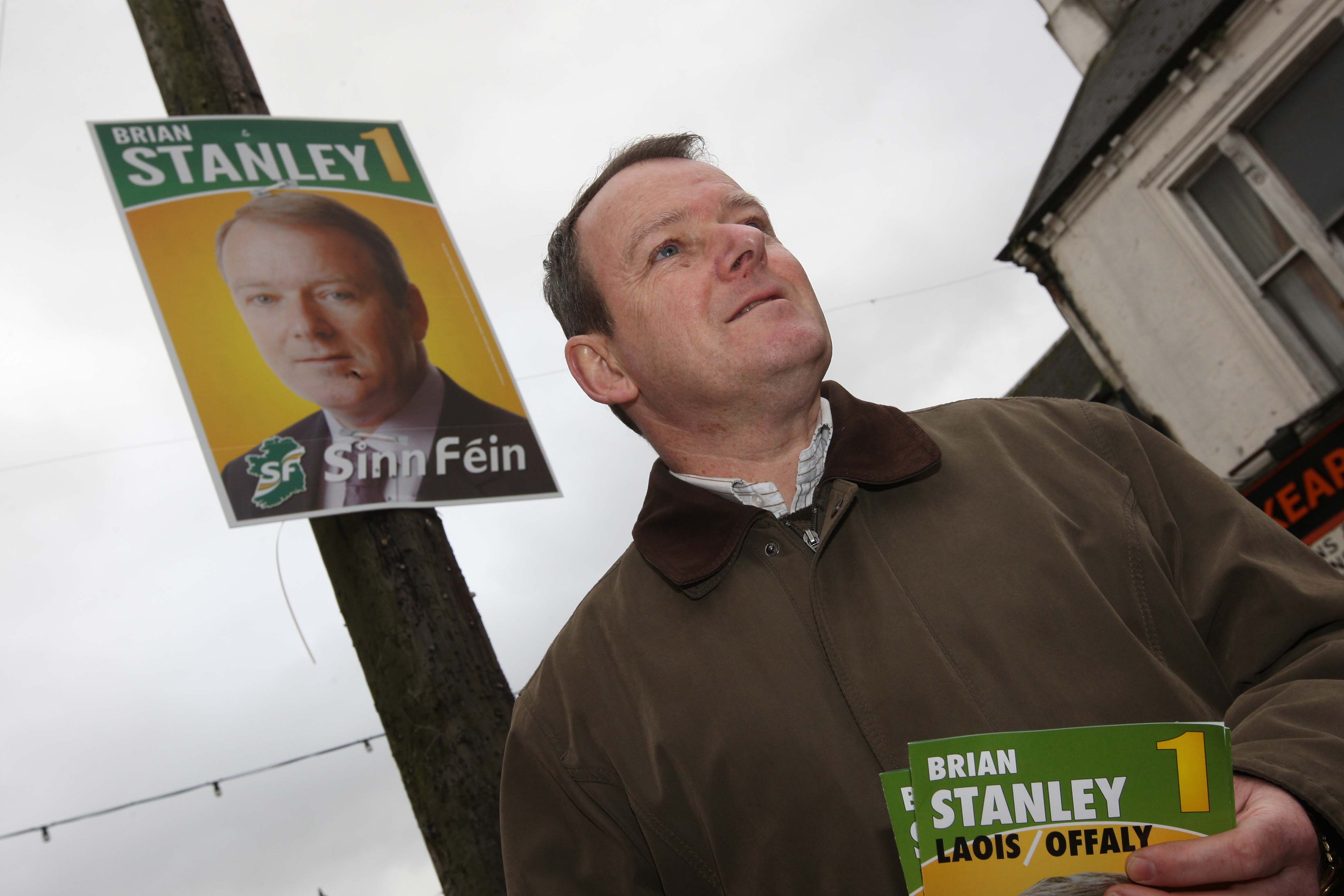 Minister Denis Naughten's response
Minister Naughten responded by highlighting the importance of keeping the electricty network up to the required standard and the €110m investment is needed to meet the current and future needs of people in the area.
He added that when Minister Charlie Flanagan made him aware that work had started without permission, he contacted Eirgrid immediately, saying "that this was totally unacceptable".
"All works, I'm told, ceased on site. No further works will take place until the necessary planning conditions have been met in writing with the planning authority which is Laois County Council. With that regard I know a meeting has been scheduled with the local authority this Friday, June 30."
Minister Naughten explained that a temporary pylon was needed during the construction phase to "ensure the safety of workers on site and to maintain security of electricity supply as an existing overhead line runs close to the perimeter of the new station".
"Once the station is built this temporary pylon and line diversion will be removed. I understand the pylon is on ESB land. An application has been lodged with An Bord Pleanala for an alteration to the Planning Permission for this temporary pylon and both Eirgrid and ESB networks are reviewing their processes internally to ensure this does occur in future.
"Since the issue came to light Eirgrid and ESB Networks have been engaging with elected and public representatives locally to keep them informed and up to date with the developments."
'Cannot be rectified'
Responding to Minister Naughten's statement, Sean Fleming said that "what's most upsetting is Eirgrid have made a massive mistake".
"They actually know this cannot be rectified. You cannot submit a construction management plan in an area covered by an appropriate assessment after work has commenced. They have been dishonest in their dealings with An Bord Pleanala in what they sent in, they have been dishonest with Laois County Council.
"And I'm really concerned Minister that there has been a lack of candour by Eirgrid in briefing you here today by the harmless repsonse they have drafted for you. That's all I would call it. We all know it is a big project. All the more reason for them to get it right.
"They're calling it minor alterations because they know if they put in for retention – which is what it is in reality – there is no provision in law to give retention for works covered by an area that requires an appropriate assessment carried out by An Bord Pleanala.
"So they are even calling it minor alterations and are proposing to an Bord Pleanala that works haven't even commenced. They are looking for permission to do these proposed works. Everything about their submission is dishonest and fraudulent and they must withdraw from site unilaterally, compleley and totally. Forever."
'Flagrant breach'
Brian Stanley was also given an opportunity to respond in a one-minute statement.
"The reply Minister would indicate that Eirgird are telling you that there is very minor works being carried out there. One temporary pylon.
"But here are photographs showing something completely different. That doesn't show one pylon. There's two pylons. It shows a road being constructed in and other works being carried out on site.
"This is a flagrant breach of the planning legislation and total disregard for the people of Timahoe and the Ratheniska area. The question in relation to the EIS (Environmental Impact Survey) needs to be resolved. Maybe it has been completed but that is our information that it hasn't been completed. And that planning permission was given the go ahead despite the concerns of National Parks and Wildlife.
"The whole project needs to go back to the start again because the simple fact is they have started work and you can't simply pick up and go on now under the present permission they have. We need answers in relation to that.
"We're not dealing here with a rogue developer. This is two semi-state companies owned  by us accountable to you, accountable to this house, to the people of Ireland. I want you to contact An Bord Pleanalla, I welcome that you've been in contact with Eirgrid (but) get in contact again. Clarify the issue with the aquifer. (And) like Deputy Fleming, I invite you to visit.
"We may be divided on a lot of things but I can assure you that on this issue I don't sense any difference between the thee of us – Fine Gael, Fianna Fail or Sinn Fein – on this issue in the constituency."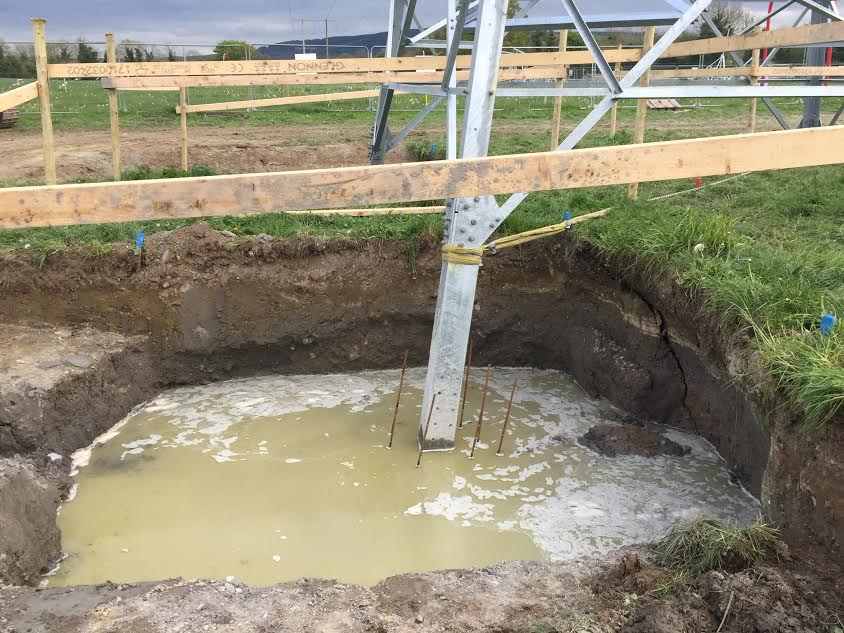 'Very frankly'
Minister Naughten had the final say in the debate, saying that he "can not" and "will not make contact with An Bord Pleanala". The planning permission has to go through. Will not be interfering."
He said he spoke to Minister Flanagan on the issue. "I can tell you Minister Flanagan has spoken to me very frankly in relation to this. I know there is quite bit of anger in the house in relation to it. And it's nothing compared to what I was on the receiving end from Minister Flanagan.
"The reality is there was a breach of the planning code by a state company and I would expect state companies would comply with the law of the land."
Minister Naughten added that he addressed the energy companies in Croke Park at a conference 12 months ago.
"I made the point that community had to be at core of everything done and had to be real and genuine engagement with communities across this country. None of this lip service we have seen in the past.
"I expect the semi-state companies in this country – particulalry under my authority – would ensure that happened. Will have a further opportunity to discuss with them and will relay the issue to them. Minister Flanagan has invited me down to look at the site in question and at the first opportunity I get I will take up Minister Flanagan."
SEE ALSO – Local TDs argue that EirGrid should abandon substation in Laois