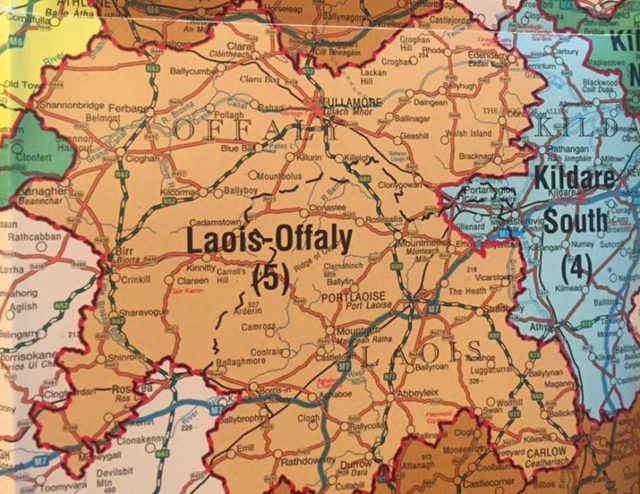 Almost 10,000 Laois voters are set to be moved to the Kildare South constituency following the recommendations of the Constituency Commission.
Laois-Offaly is set to be re-formed as a five-seater constituency, rather than two three-seaters as is currently the case, with Kildare South becoming a four-seater instead of a three-seater. However, in order to make the ratio of people to TDs acceptable, a large part of Laois is to be moved into Kildare, including Portarlington, Killenard and Jamestown. In total 9,450 voters would be moved – 7,138 from Portarlington South, 1,283 from Ballybrittas, 564 from Kilmullen and 465 from Jamestown.
It also recommends that 2,404 voters in Offaly (Portarlington North) be moved to Kildare South as well as the Kildare areas (including Monasaterevin) return to Kildare following their brief amalgamation with Laois.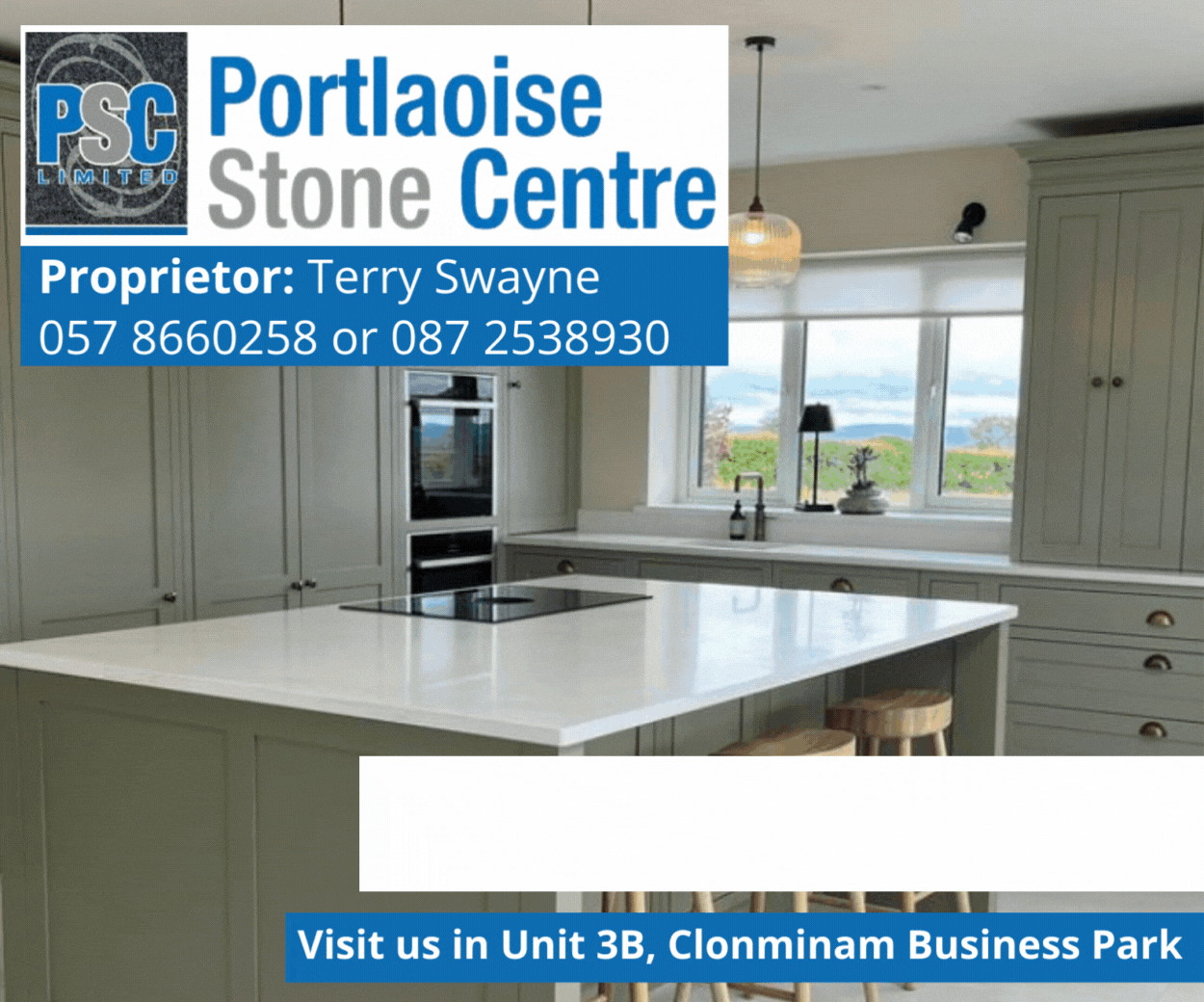 The move is something that isn't going down well locally.
"I wouldn't agree with that at all," says Emo-based county councillor Tom Mulhall who would see a lot of his local electoral area effected.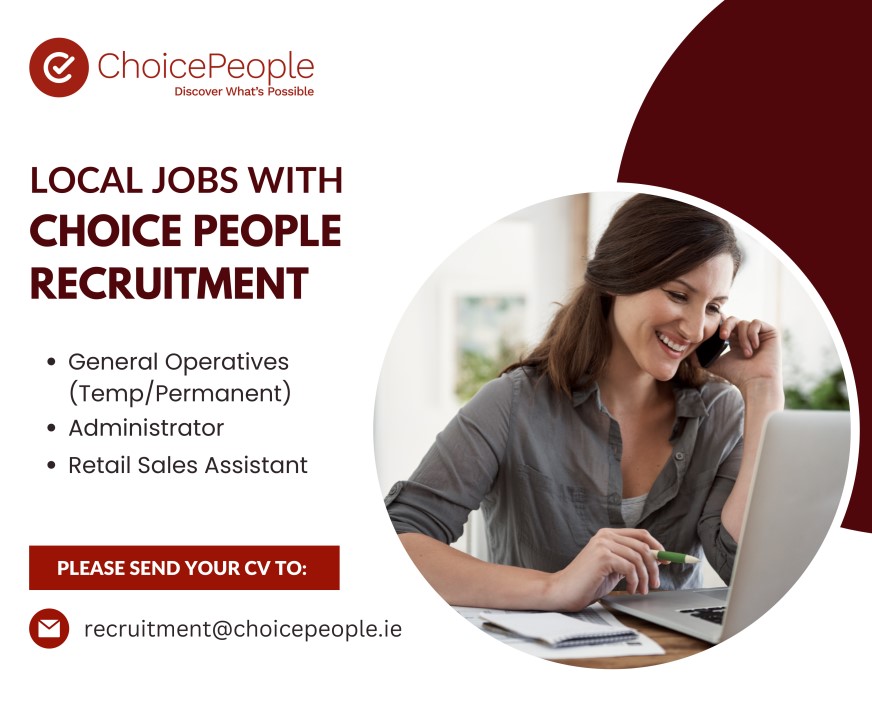 "Laois is a small county in the middle of Ireland and I couldn't agree at all with picking holes in it and moving over 10% of the population to Kildare. The same thing happened the other way around for the last election and people don't know who they are voting for.
"It's very important that people build up a relationship and a connection with their local TD and that won't happen if this is the case because Laois people will be voting for Kildare candidates who they won't know.
"It's important that TDs and Councillors have a good working relationship but now you could have a situation where you have people voting for a councillor in one area and a TD in a different county. And moving a big town like Portarlington, which is already effected by the Laois-Offaly border, into Kildare just isn't right either.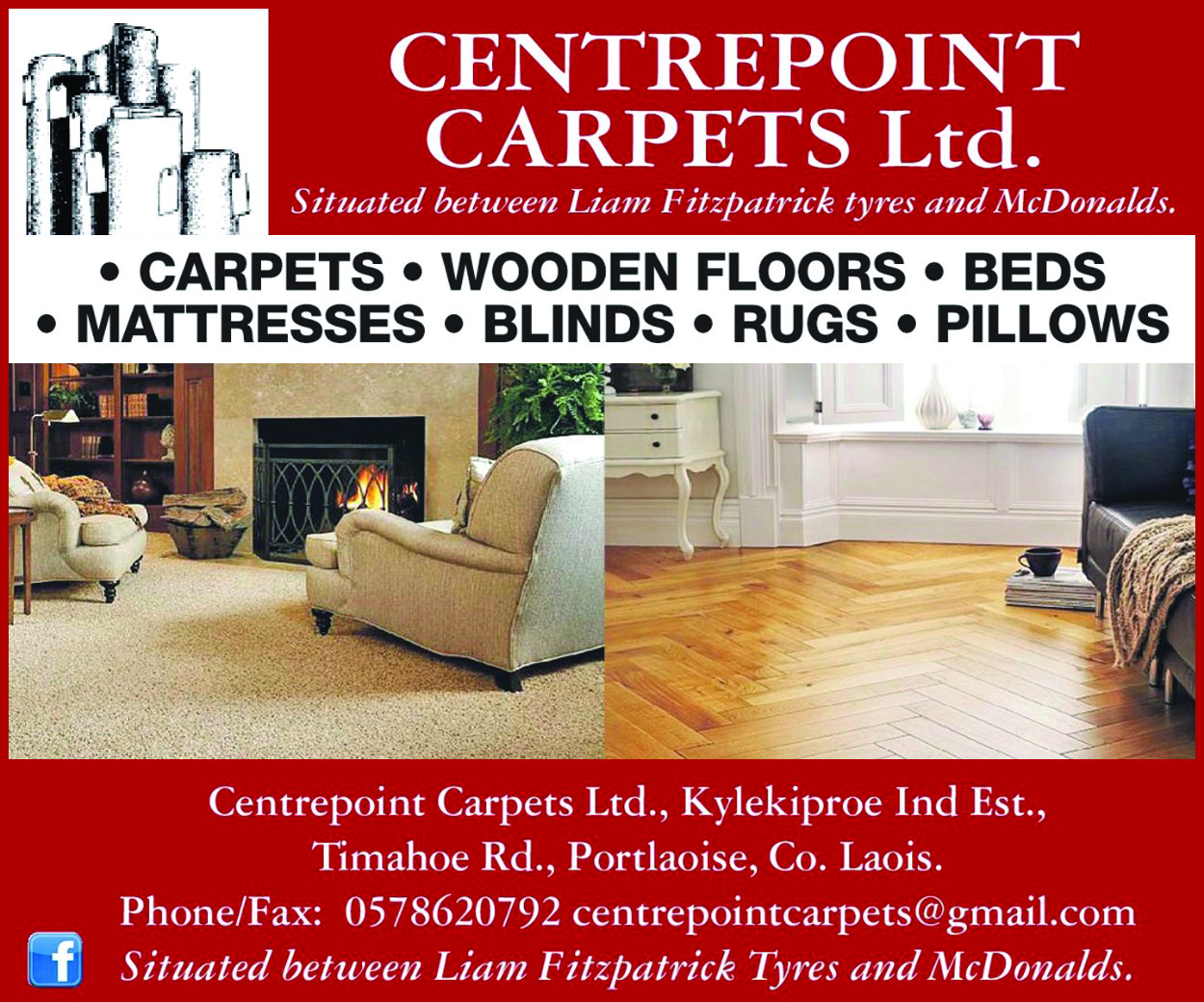 "We as county councillors had to put up a big fight to keep Graiguecullen in Laois and now we see that another part of the county is going to move. I would agree with the Laois-Offaly constituency returning but only as it used to be with all of Laois and Offaly."
Thomasina Connell, who ran for election in 2016 as a Fine Gael candidate and would see a lot of her neighbours and family moved into Kildare, is also vehemently against the change. She polled 4,233 first preference votes in that election in Laois and it's expected many of those voters will now be in the new Kildare South Constituency.
She went to school in Portarlington and has a solicitor's office in Monasterevin, both areas which will be moved into Kildare.
"I'm very disappointed," she said. "It's a big change for the people in those areas in Killenard, Portarlington, Jamestown and Ballybrittas. No matter what way the constituency was previously, they always voted in Laois – be it Laois or Laois-Offaly.
"People do have a relationship with their elected representatives and it's unsatisfactory that it is changing. I have experience of it the last time canvassing in Monasterevin and people not knowing who you are. But we have to accept it and I would hope that there would be some cross-party project to keep people informed.
"It was regrettable that the boundary was changed before the last General Election but it is a topic that is open now and there is more awareness about it."
Ms Connell, who is opening a second office for her solictor's business in Portlaoise next week, intends on contesting the next election, be that a Local or General. "I am very involved in the Monasterevin community and am very committed to the people of the Laois-South Kildare area."
She has ruled out the prospect of her contesting the Kildare South constituency. "I'm in the Laois constituency and it has opened up the opportunity of Offaly which previously wasn't there and I'm looking forward to that."
"The Commission recommends that the counties of Laois and Offaly should be joined to form a 5 seat constituency, an arrangement that was in place from 1923 to 2013. However as the total population of the two counties, at 162,658, is too great for a 5 seat constituency – it gives a variance of +9.3% – a transfer of 11,854 population to Kildare South is recommended, as detailed below.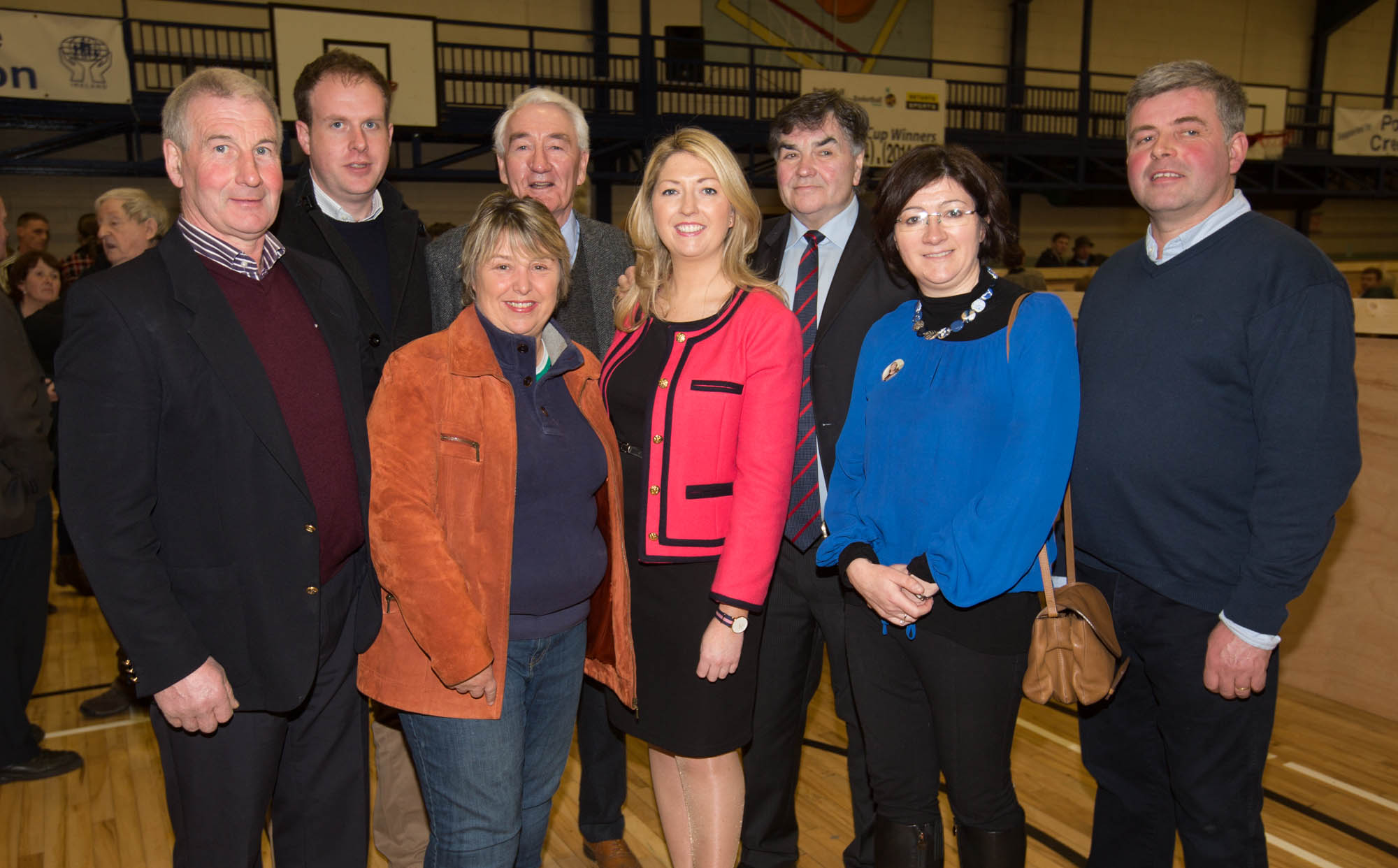 "The Commission recommends that Kildare South become a 4 seat constituency and that population be transferred as follows into the constituency: the 7,892 county Kildare population that is in the existing Laois constituency; population in the Portarlington area, 9,450 from Laois and 2,404 from Offaly; and 3,226 population from Kildare North. These transfers will improve the balance of variances between the constituencies in the area and there will no longer be a breach of the Kildare county boundary."
SEE ALSO – Massive turnout in The Swan to welcome Laois's new Cathaoirleach