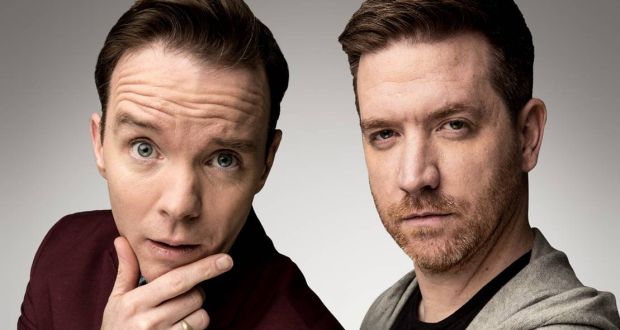 LaoisToday columnist Mark Doheny sat down with TodayFM's comedy duo Dermot Whelan and Dave Moore ahead of their eagerly anticipated gig in the Midlands Park Hotel.
Between the Leix County Hotel, roundabouts and bags of chips, the two both have their own comical memories about Laois.
Dermot is no stranger to Portlaoise having played previously in Kavanagh's Comedy Club and in numerous Halloween Howls festivals.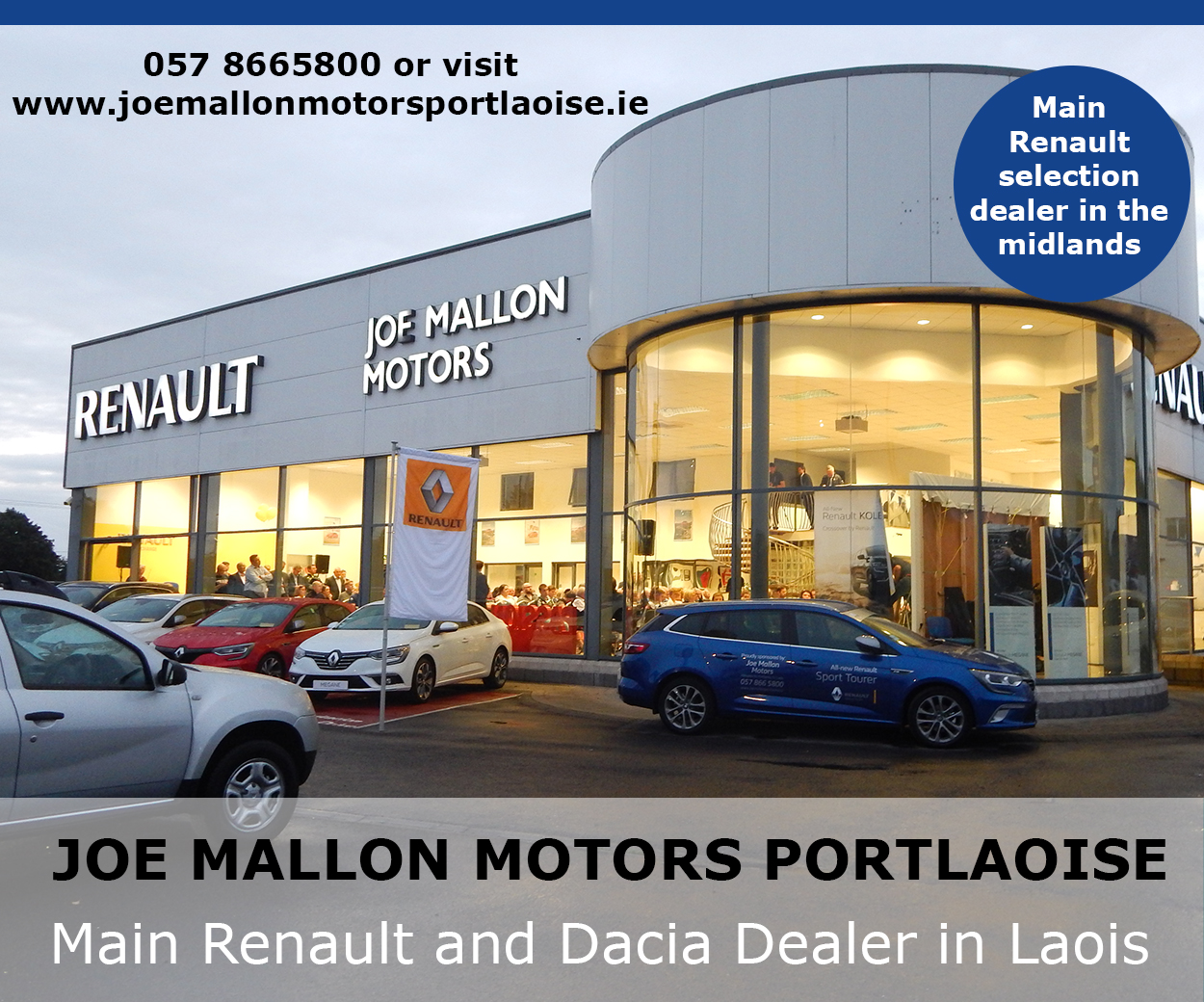 The hilarious "Ah Sure Lookit" tour has sold out all around the country and the duo are looking forward to bringing the show to Portlaoise on Saturday 21 October.
Q. Dermot, you've have played Portlaoise many times before. How do you find Laois audiences?
Dermot: I always think they are very informed, they know their comedy and are always up for a laugh. I've had many happy and late nights in Kavanagh's and during the Halloween Howls so we are definitely looking forward to bringing this show to Laois.
Q: Dave, with a name like Moore there must be a Laois connection in there somewhere, do you have any relatives in the O'Moore County?
Dave: Sadly no. I do however have fond memories of stopping off in the Leix County Hotel for tea and 'Hang' sandwiches on the journey between Limerick and Dublin.
Q. What's the first thing you think of when you think of Laois?
Dave: The Leix County and those hang sandwiches from my youth and the traffic jams pre-motorway.
Dermot: The big roundabout with the clock on it. There was also the Rock Inn which was my family's stop off point on route to Dublin and the first place where I was ever served a microwaved burger. Laois is also the only place I have seen pig racing so I will always associate it with that.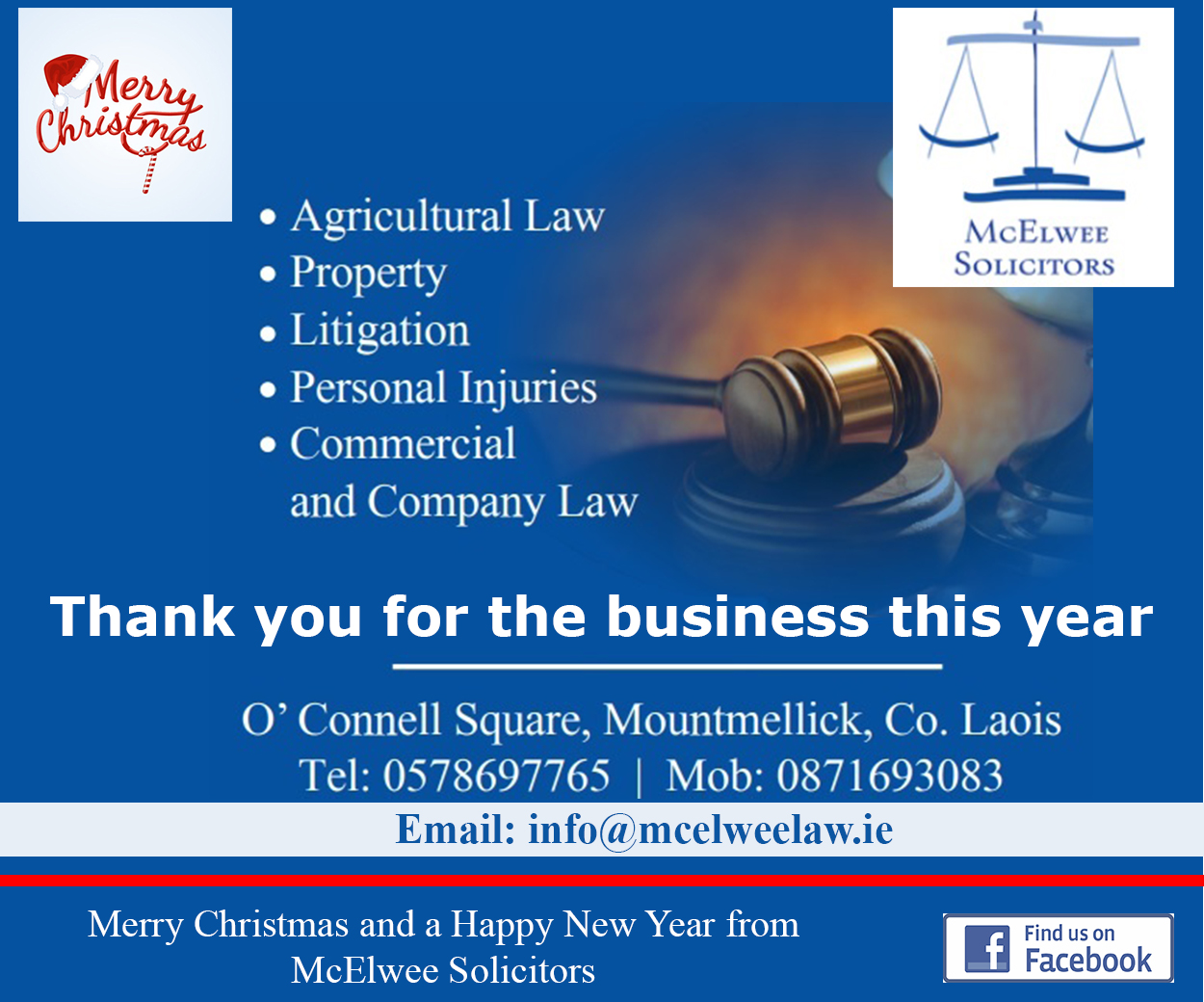 Q. Can you name a famous Laois person?
Dermot: I used to work with Bernard O'Shea on the Republic of Telly so I'll say him.
Dave: Sean O'Brien.
Mark: You think he might be one of our own but he's a Carlow man.
Dave: In that case a guy who used to work with us has moved to Laois so I will say him as it's adopted homeland.
Mark: There's also Claire Byrne.
Dave: She is a good representative for any county in fairness.
Q. Dave, how have you found the transition to doing a live comedy stage show?
Dave: Rather than a transition to live comedy we see it as an evolution of the radio show. We are working together since 2002 so we have the existing relationship. The radio show is still just us interacting with our audience so in many regards it's the same.
There is a buzz from doing live comedy unlike anything else, the reaction from comedy in front of a live audience is so much more intense.
Dermot: We spend hours crafting a show but it's the reaction to the unexpected that happens on the night which often gets the biggest laugh.
Q. As part of the 'Ah Sure Lookit' tour you've been going around the country rating which county has the best bag of chips. Will you be doing a best bag of chips verdict in Laois? Our LaoisToday readers may have some suggestions.
Dermot: Definitely. Sometimes you plan stuff but a video of rating chippers could take off and you suddenly you have two million views.
Dave: Killarney is still in the lead but we would love to see if Portlaoise can beat it.
Mark: Well Ninos, The Golden Grill and Portlaoise Chinese Takeaway might be three options.
Dermot: I think I have been in Ninos before but let's find out where is best chips in Laois are.
Q. What can people can expect from your show? 
Dave: It's very interactive and unlike any show they will have seen before. It's been great going around the country. In Waterford one of our TVs kept turning itself off and a very drunken audience member thought that by tapping the projector screen she might somehow stop the power shutting down.
Dermot: We've had loads happen, marriage proposals and madder so expect the unexpected. Also, if there's any pig racing in Laois on that weekend in October please let us know.
Tickets for the 'Ah Sure Lookit' show are now on sale from Ticketmaster. Book early to avoid disappointment. The show is on October 21.
SEE ALSO – Wired with Whelan: We need the bottle to take on Coca Cola