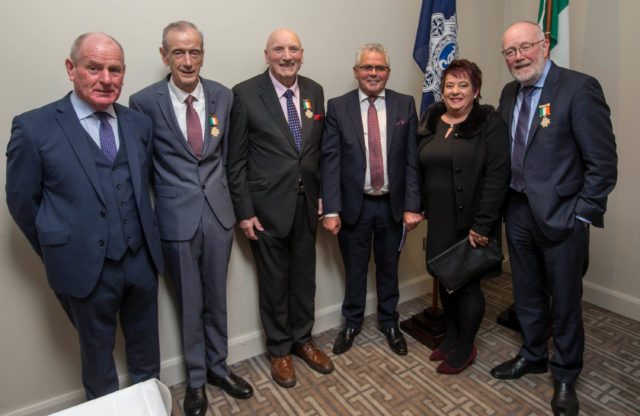 One of the Gardai who received a Scott Medal for bravery in Templemore last Friday made a moving speech in the Killeshin Hotel in Portlaoise on Friday night.
Jim Cannon – who was originally from between Loughrea and Athenry in Galway but living in Laois for many years – was one of four men injured in an IRA bombing in Garryhinch in October 1976, an atrocity that saw colleague Michael Clerkin, who was only 24, killed in the line of duty.
Cannon was the sergeant in Portarlington at the time when suspicious activity was reported at a house in Garryhinch and a threat to the life of Oliver J Flanagan was made. Flanagan, father of current Laois TD and minister Charlie, a TD for Laois-Offaly was parliamentary secretary to a member of government and the threat came a day after the Emergency Powers Act of 1976 was upheld by the Supreme Court.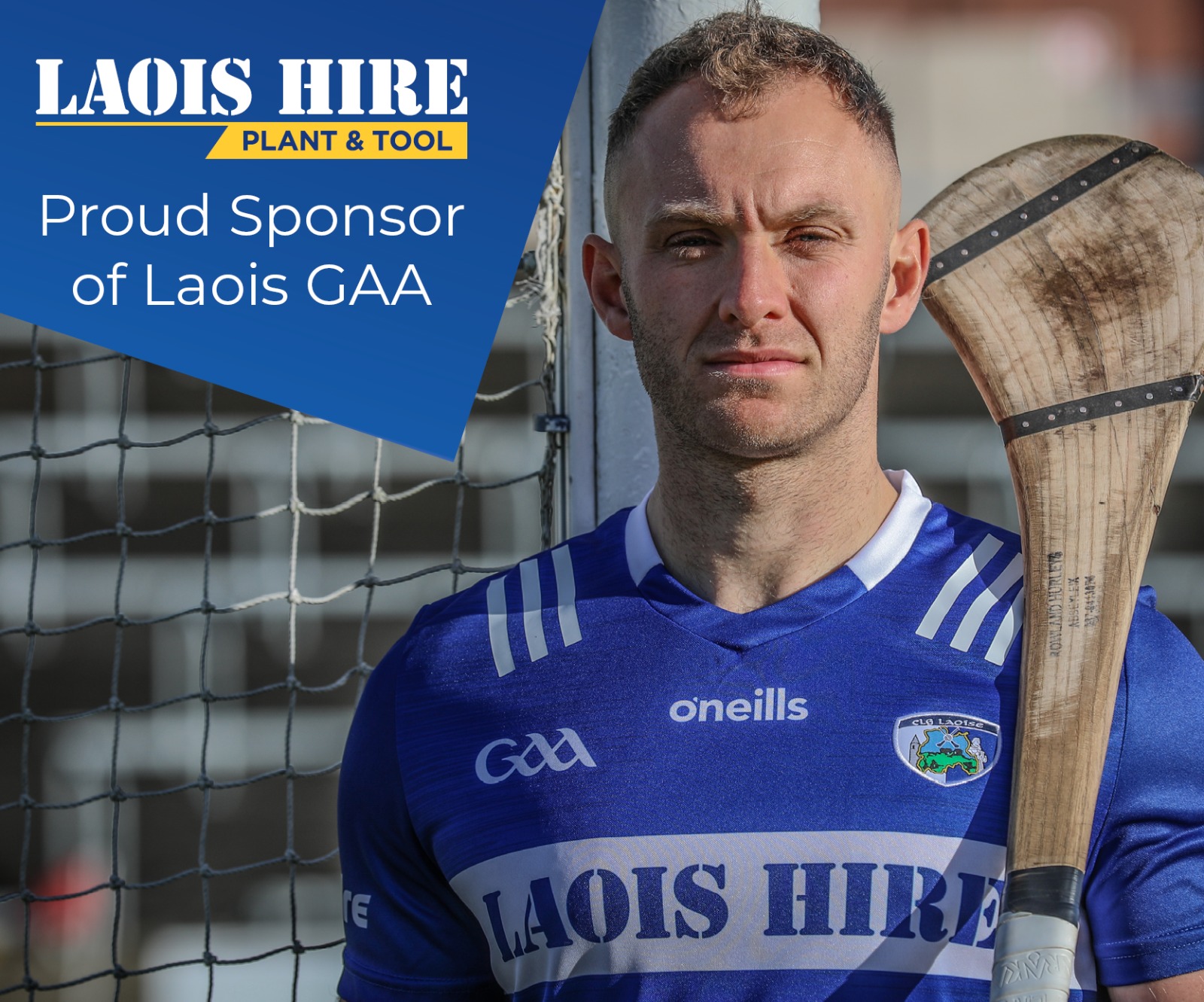 Garda Clerkin was killed instantly when the bomb went off in the house while Cannon, Tom Peters, Gerry Bohan and Ben Thornton were all injured. Peter was left blind while the others still carry injuries to this day from the attack.
On Friday, over 41 years after the incident, they were honoured with a Scott Medal for bravery.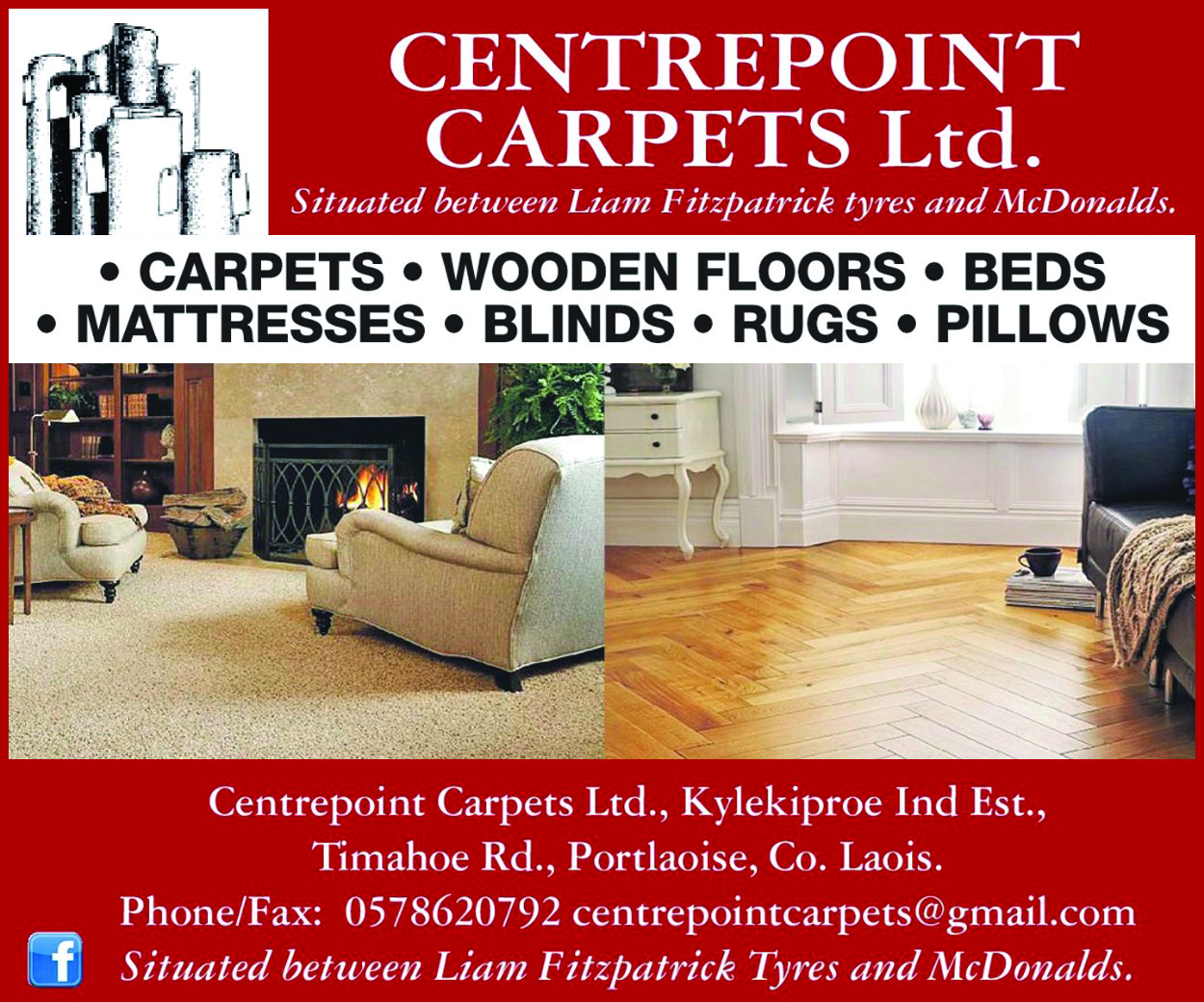 And speaking at a mass in Portlaoise on Friday night, Cannon said the day "was a unique and historic occasion". "It was an emotional day for the four of us who survived this atrocity and also for our families and the Clerkin family," said Jim Cannon in an eloquent and fitting speech.
"All of us have carried the memories and scars of that night to this very day and have paid a very high price."
On Friday last the four men injured in that bombing – Cannon, Tom Peters, Ben Thornton and Gerry Bohan – were honoured in the Garda Training College in Templemore. They were presented with their medals by Laois TD and Minister for Justice Charlie Flanagan, who had a close association with that incident as it was father, the late Oliver J, Junior Minister for Defence at the time, who was believed to be the intended target of the IRA bombing.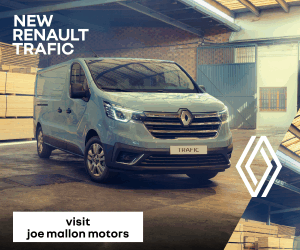 "It was a cold and dreary night on the 16th of October 1976," said Cannon in his speech, "when we faced the house of horrors at Garryhinch".
"It was one of the darkest days in the history of the Garda Siochana. I want to emphasize here and now that this award means an awful lot to the survivors, their families and the Clerkin family and is much appreciated.
"I said in an interview that if Tom Peters – who has lost his sight and hearing – had a Scott Medal in his hand, it would mean something. Tom Peters has that Scott Medal in his hand now."
Cannon also thanked the four men's wives. "Over the past 41 years, four ladies had to endure the memories and scars of this atrocity to this day. On behalf of the survivors, I extend grateful thanks to Betty Peters, Mary Cannon, Norrie Thornton and Kate Bohan who looked after us all and continue to do so with loving care and attention. We salute you and regret that you had to suffer so much. This Scott Medal is for you also."
Recalling the funeral of Michael Clerkin in his native Monaghan, Cannon said that Fr Clarence Daly, the Garda Chaplain at the time, said that "Michael Clerkin died because he was a member of the Garda Siochana".
"His work like that of many of his comrades was to protect life and property so that you and your children would live in peace and enjoy the ordinary decencies of life.
"The ordinary man and woman in the street has no need to fear the Garda Siochana because they are their friends. It is only evil doers, anarchists and murderers who need to fear them."
Cannon thanked Chief Superintendent John Scanlan, Minister for Justice Charlie Flanagan and former Garda Commissioner Noirin O'Sullivan "for their outstanding efforts in seeing that this injustice was put right".
He also thanked Conor Ganly in the Leinster Express whose interview with Jim Cannon on the 40th anniversary of the incident was central to highlighting their case.
Among the other speakers on the night were Monsignor John Byrne, who celebrated the annual mass for the Garda Siochana in Portlaoise, chief superintendent John Scanlan and Minister for Justice Charlie Flanagan.
Superintendent Scanlan apologized to the men that it had taken so long for them to be recognised with the Scott Medal and praised them once again for their courage and bravery all those years ago.
Following on from a speech in Templemore, Minister Flanagan recalled being at home in Mountmellick with his parents and sisters when he heard of the incident. He also recalled attending the funeral in Monaghan of Michael Clerkin and how it was a dark time in the history of the state.
SEE ALSO – Moving tribute from Minister Flanagan as Gardai honoured
The LaoisToday 2017 Annual is now on sale in bookshops and newsagents around the county – this is where you can buy it