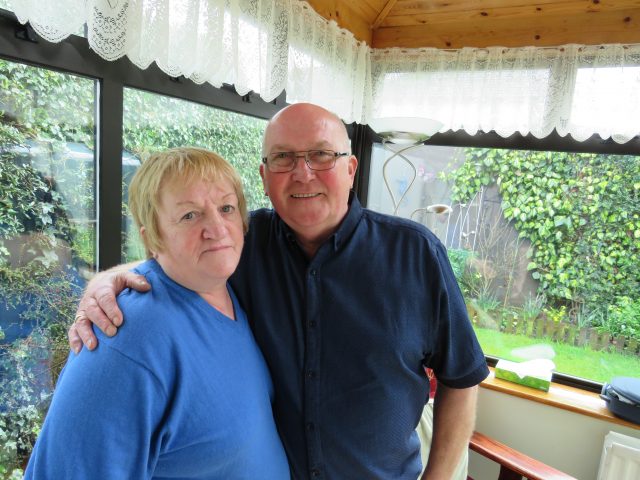 Back in February, a popular Portlaoise couple packed up their lives and headed off to South Africa.
Jim and Esther McCormack are now living happily near Cape Town and before they left, we caught up with them.
____________________________________________________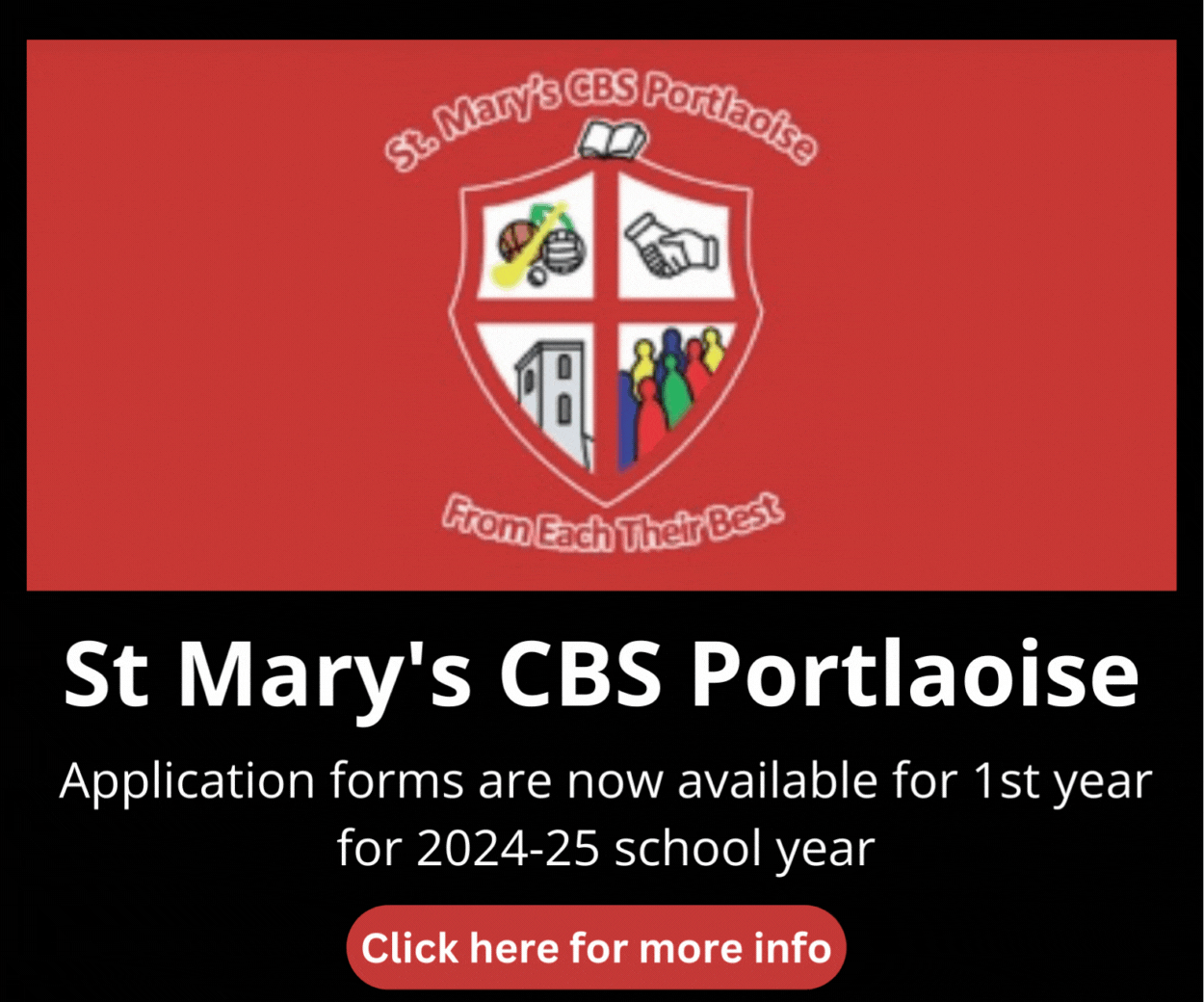 This Monday retired Portlaoise couple Jim and Esther McCormack will board a plane for South Africa.
They've sold the house that they raised their family in, sold their car, said goodbye to their friends and family and found new homes for their dogs and cats. A new phase in their life awaits.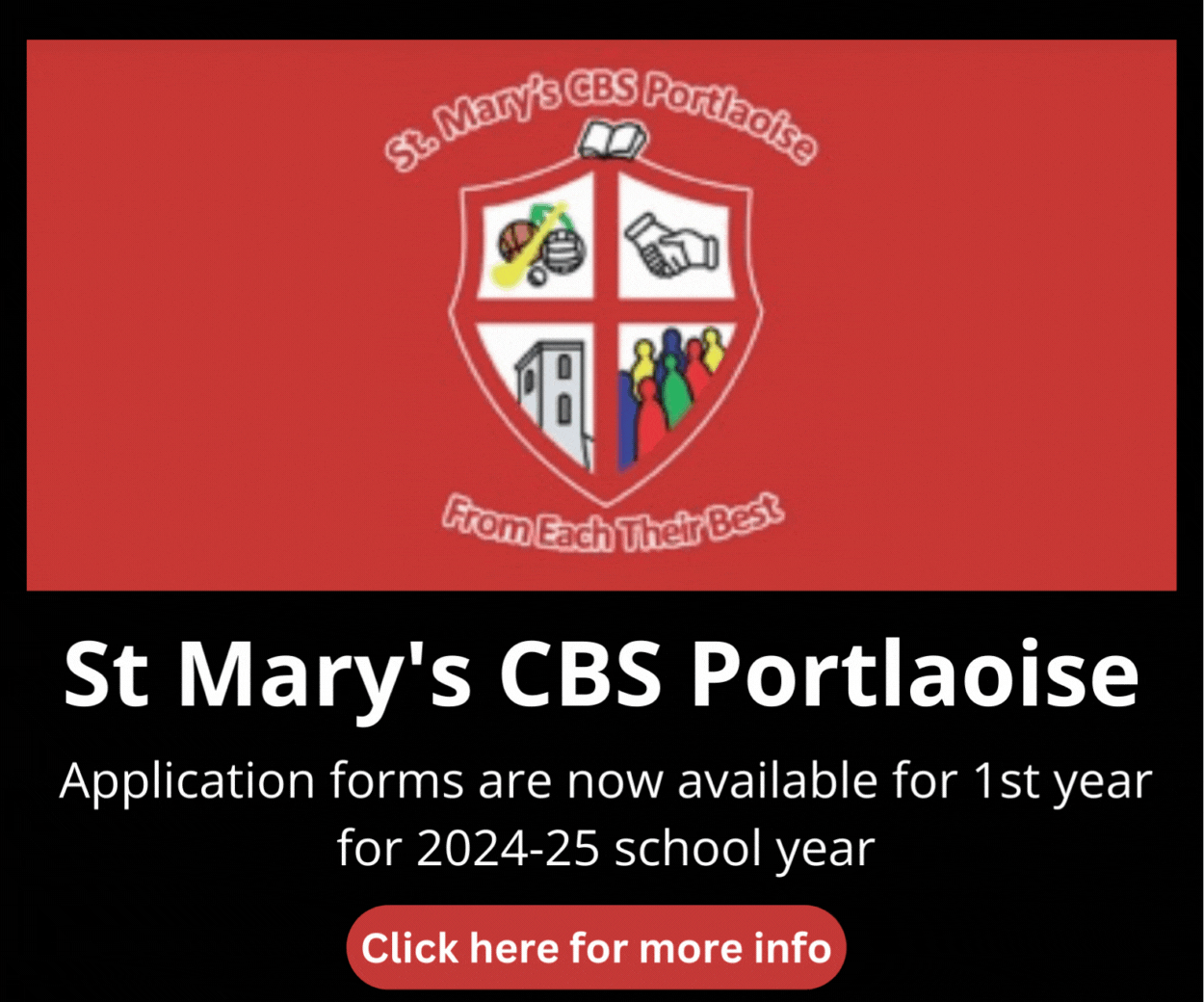 They're emigrating to South Africa to live in Fish Hoek, a seaside resort on the Pacific Ocean about 40 minutes from the centre of Cape Town.
Jim retired 15 years ago from the Prison Service. Esther retired from working in the Kolbe Centre a little over a year ago. Their three adult children are settled elsewhere around the world with no plans on returning to Portlaoise.
So, Jim (67) and Esther (65) are moving lock, stock and barrel to South Africa where their daughter Aisling lives with her husband Duane Heath and their two young children.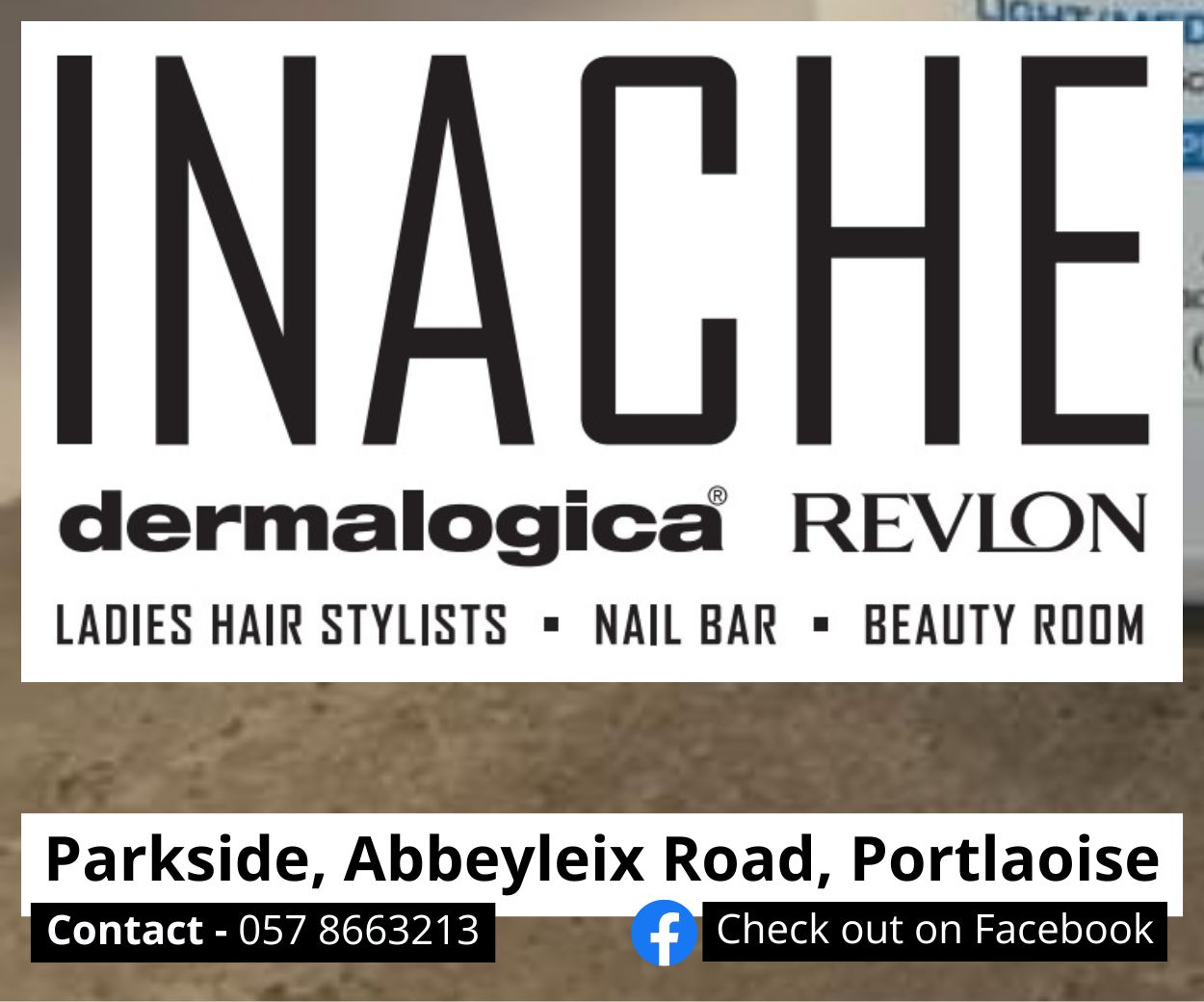 "I hope you've time," says Jim when he opens the front door of the house in Fielbrook where they've lived for almost 30 years. We need it. They've some story to tell and it's hard to know exactly where's the best place to start.
Aisling is the couple's youngest child, the only girl behind older brothers Enda and Diarmuid. Enda is an artist based in Galway. Diarmuid, a graphic designer, lives in Montreal in Canada with his wife Chrissy and their two children.
Aisling is 39 and living in South Africa for the last 13 years. After school in Scoil Chriost Ri in Portlaoise she went to Trinity College Dublin and then Queens University in Belfast. From there her studies in Ethnic Culture and Resolution took her to South Africa where she spent two days a week in the Shanty Towns. She returned to Ireland briefly but by then she had met Duane. Her future lay in South Africa.
Initially she worked in a book shop, which she later managed, but always wanted to get back to her own field of expertise.
"Aisling is a great girl," says Esther. "She went out there on her own and took anything she could get in the line of work. She never lost interest or heart until she got the type of work she wanted."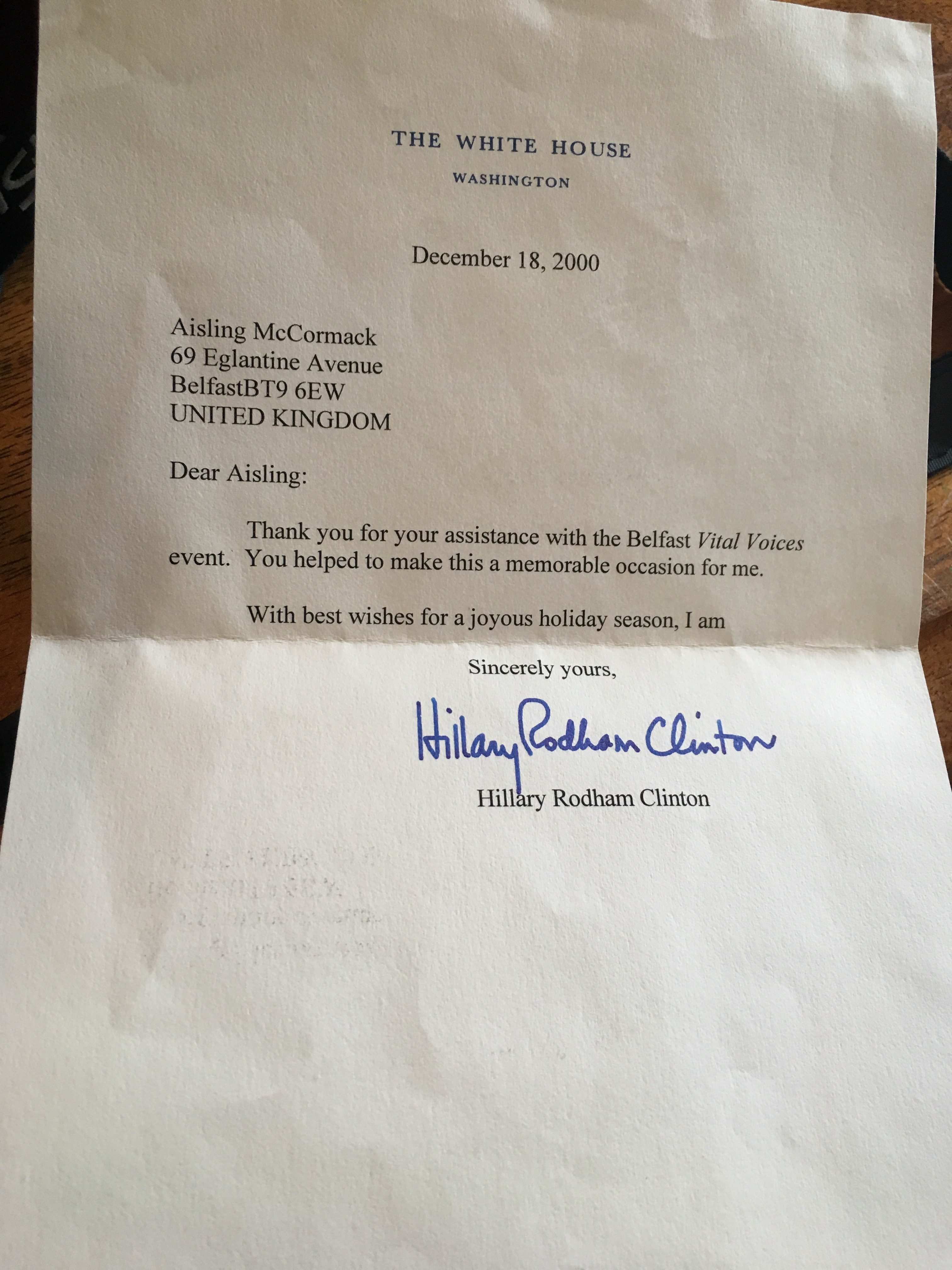 She's now a senior lecturer in the University of Cape Town, where she teaches gender studies and researches the justice sector on domestic violence against women and children. Duane works as a project manager and tournament organiser with the South African Rugby Union. They've two children – Kian (7) and Emma (5).
Jim and Esther have been out to South Africa numerous times and at almost every time of the year. They were there on St Patrick's Day in 2008 when Aisling and Duane married on Kommetjie Beach – a short drive around the coast from where Jim and Esther will be living but on the Atlantic Ocean.
They've been there in the autumn and the summer and in 2015 spent Christmas in Aisling's house where "there was a barbeque and a big get-together with some of the Irish community in Cape Town".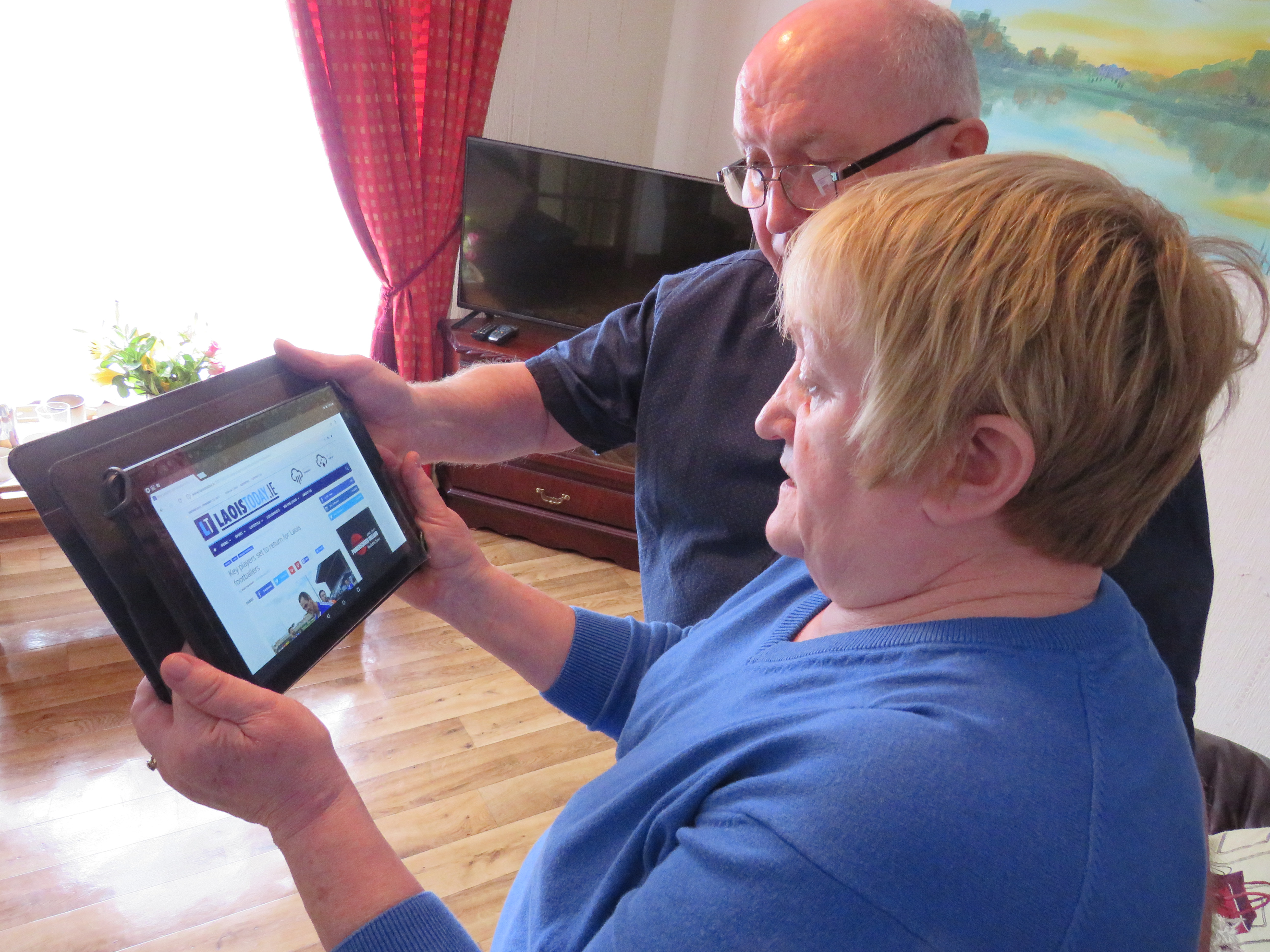 The couple are deeply embedded in life in Portlaoise. They're keyholders for St Peter and Paul's Cemetry. Jim has been on St Patrick's Day and Christmas Lights committees, in the Portlaoise Pantomine and was an umpire for the well-known Portlaoise GAA referee Tony Maher for years. They are good friends with Jack and Bernie Nolan and Jim traveled to matches all over the country with Jack as he commentated on most of Laois GAA's big days.
But they're leaving all that behind for a new life in a vastly different part of the world.
"About two years ago we just thought 'what are we doing here'", adds Esther as we sit chatting in their sitting room. "I see people our age in Portlaoise out with their grand-children and it breaks my heart."
"Esther had a long-standing health issue with her oesophagus," says Jim. "We thought it could have been cancer but when we got the all clear we said that was it, why wait around.
"We'll be married 46 years this year, we're very close and we're the best of friends. We're nearly always thinking the same thing and when Esther said we should move there, I was thinking the same thing. Let's do it.
"Aisling saw how much we loved it over there and living at the beach. We always had it in our minds to retire to the sun. It's a different style of life there. When we were going out to visit other times, we'd be bringing difene and cream for the arthritis. With the heat we never had to take it out of the bag out there."
Enda (their son living in Galway) was the first person they spoke to about it and with his backing they pushed things on.
They put their house on the market, arguably the biggest project. It took almost a year to sell but a local man bought it and then rented it back to them for six months. "A house is just bricks and mortar," says Esther. "The memories are in your heart."
"It's a big undertaking," admits Jim, "but life is very strange. You never know what is around the corner. You have to make the best of things."
Jim alone has seen three members of his family pass away in the last two years – his sister Sheila (Illiffe), who lived in Cheltenham, his sister Nancy (Pakenham) in Dublin and his brother Pat in London. Two other brothers – Tony and Gerry – live in Portlaoise.
Esther is originally from Kilmalogue, on the Offaly side of Portarlington, and they say both their families have been supportive of their move.
"Some people would say 'what are you at' and that can get annoying," says Esther. "But most people are very encouraging and are saying 'fair play to you' and they've 'huge respect' for what we're doing."
Diarmuid, their son in Canada, is "a little bit apprehensive" according to Jim. "I think he's afraid for us – wondering are we going to be happy, are we going to be safe.
"There are obviously parts of South Africa and Cape Town that are very dangerous but there is violence in Portlaoise too. There's crime everywhere. You don't go walking out at night anywhere.
"But I wouldn't complain about Ireland. People give out governments everywhere.
"It's not like years ago. Travel is easier, it's no problem keeping in touch with people and we can keep up to date with what's going on everywhere on the internet."
They've an apartment rented for the first six months as they decide what they'll do long term in that regard.
They've a car bought and Jim – a lifelong GAA supporter and sports-mad enthusiast in general – says that Duane now has a local rugby team for him to follow on a weekly basis in Cape Town.
Where they're living will be less than 10 minutes from Aisling and five minutes from the local primary school where Kian and Emma are. The catholic church and supermarket are also within walking distance.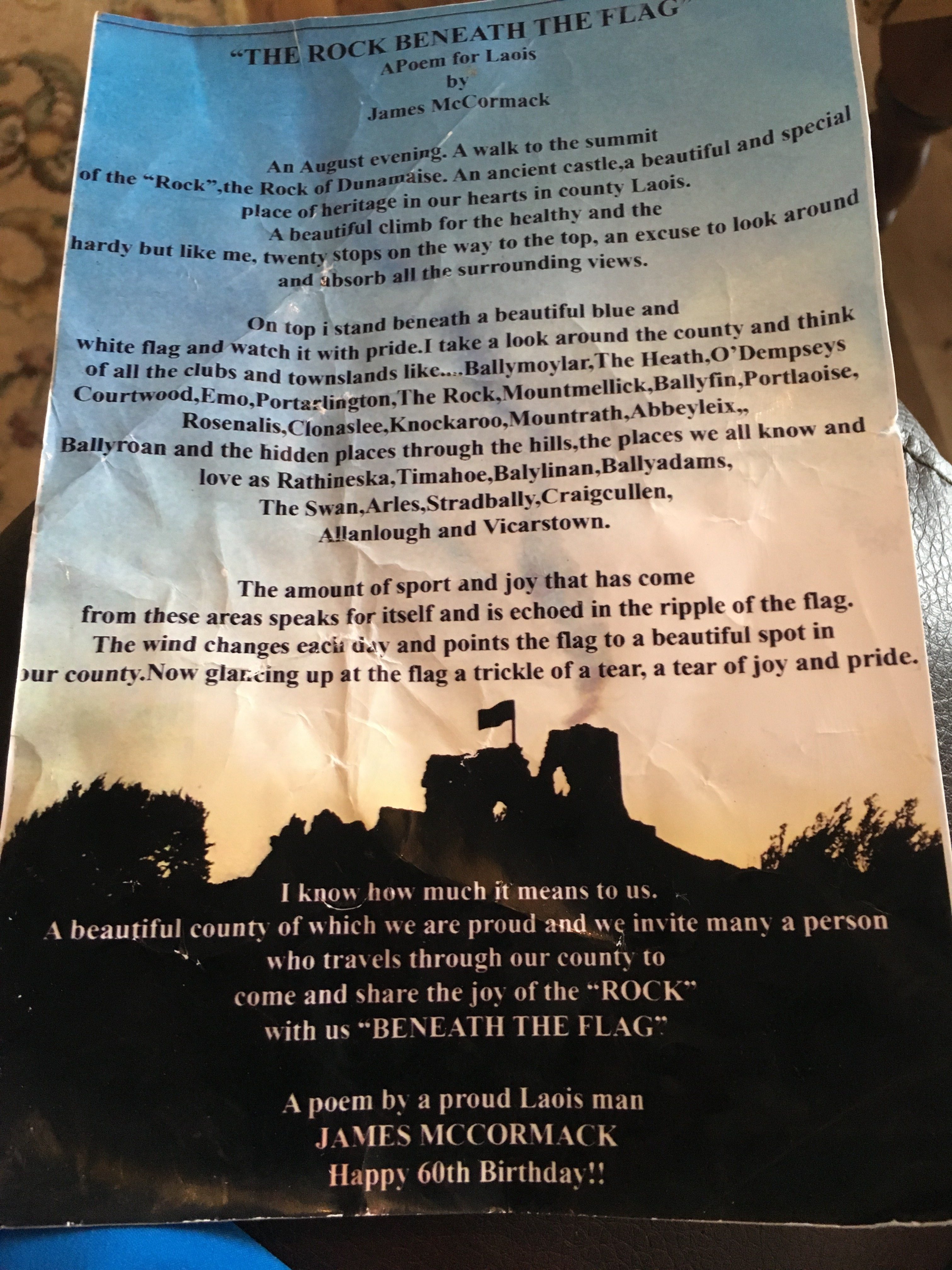 They'll miss plenty of aspects of the lives they've made in Portlaoise but they leave these shores with a positive attitude and an amount of well wishes.
"We see this as the third chapter in our married life," says Esther. "The first was rearing our family, the second was putting them through college. This is the third chapter."
"When we go away, we're not saying 'goodbye'. We're saying 'we'll see you later'. We intend seeing people again. That's our attitude.
"We want to thank all our neighbours, family and friends for their encouragement, their well wishes and their prayers."
"We'll be home for a family wedding in May 12 months and we look forward to our family coming out to visit us too." They are also planning going to Los Angeles to meet Diarmuid and his family later this year.
Although not wishing to be too morbid, I broach the subject of mortality.
"We don't think about it too much," says Jim. "Maybe we'll be cremated and the ashes spread on Table Mountain, maybe the Rock of Dunamase.
"Life is strange. Can't go through life being too cautious and worrying all the time. You have to have a bright outlook.
"Please God our aim is to see out our days in South Africa."
SEE ALSO – Why we should stick together and shop local this Christmas
The LaoisToday 2017 Annual is now on sale in bookshops and newsagents around the county – this is where you can buy it